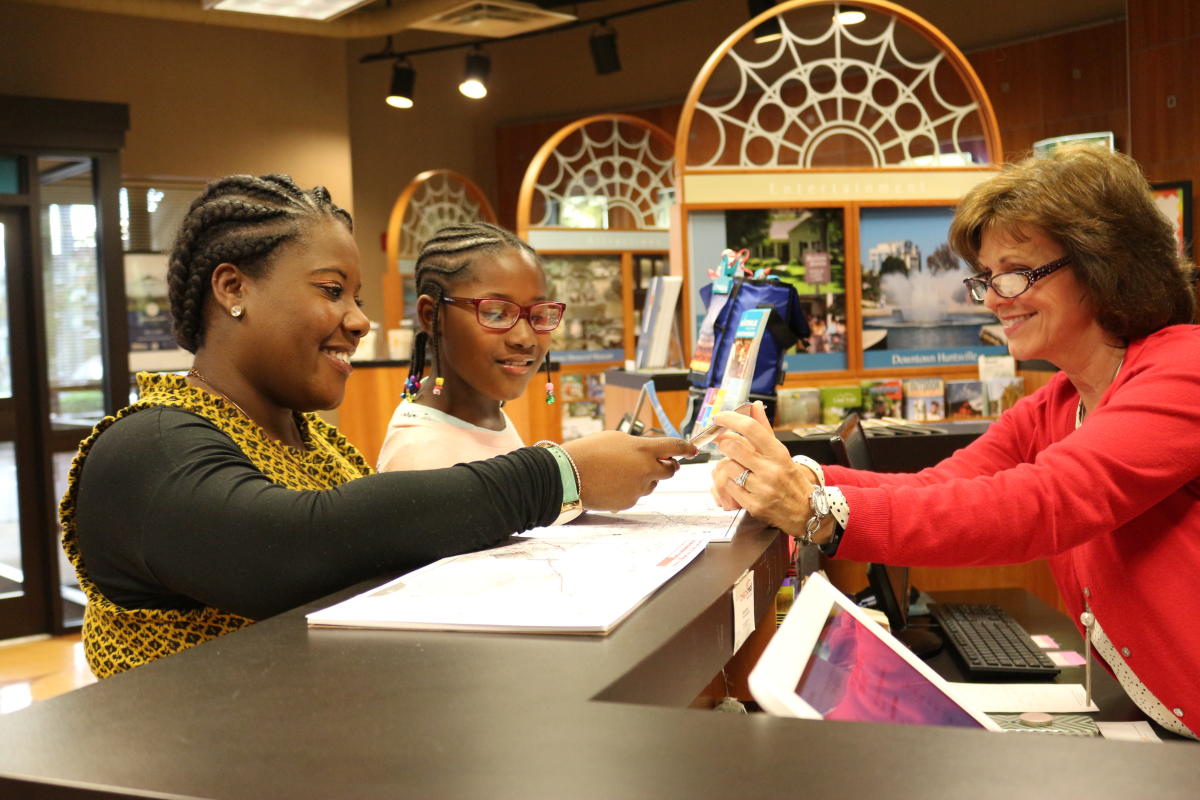 February marks a month of endless exhibits of excellence! Serving as Black History Month, February presents phenomenal opportunities for education, entertainment, and engagement. Furthermore, it exists as an integral vehicle of awareness and transformation. During Black History Month 2021, we are able to pay homage to the sacrifices of a grueling past, ponder the progress of our present, and determine how we will commit ourselves to paving an even greater future. This month, challenge yourself to engage in these extraordinary opportunities. Gather information, give space to diversity, and embrace every available instance of growth. The expansion of our city lies in the expansion of our minds, and throughout Black History Month Huntsville offers several opportunities for both visitors and locals to join in the celebration.
Get even more info on how to support Black-owned restaurants and more with the Huntsville, AL Black Travel Guide >>>
Take a Tour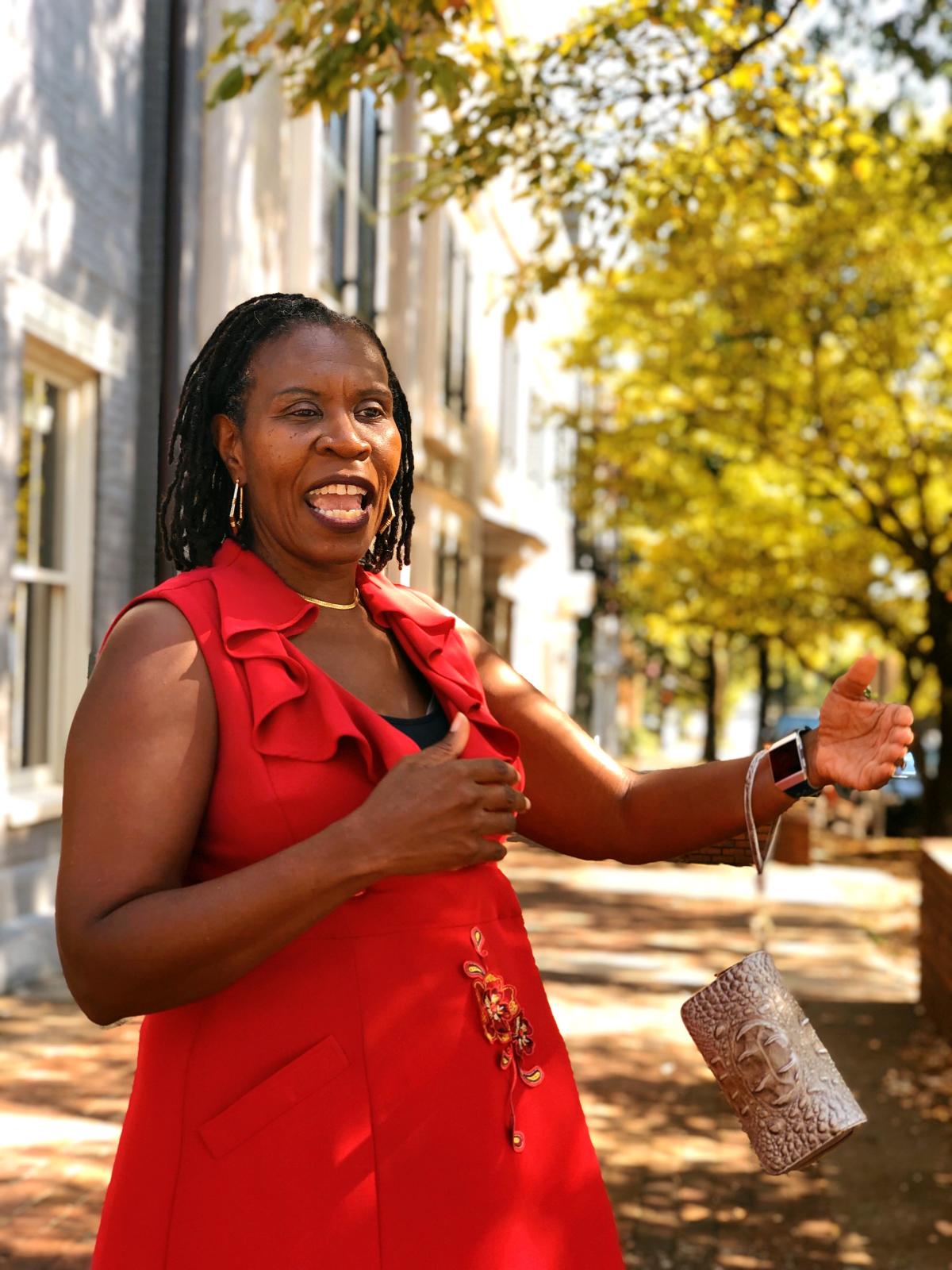 SceneThat Walking Tours allows you to stand in the shadows and walk along the footsteps of significant civil rights events that occurred in Downtown Huntsville, Alabama. Learn about the events and the places where civil rights history was made. This two mile walk begins in the Medical District and ends along the Church Street Corridor. The 90 minute tour makes five stops and discusses over 10 significant places and events. From the first public school to integrate in the state to the location where Dr. Martin Luther King, Jr. spoke, this guided tour will help you enrich your historical knowledge.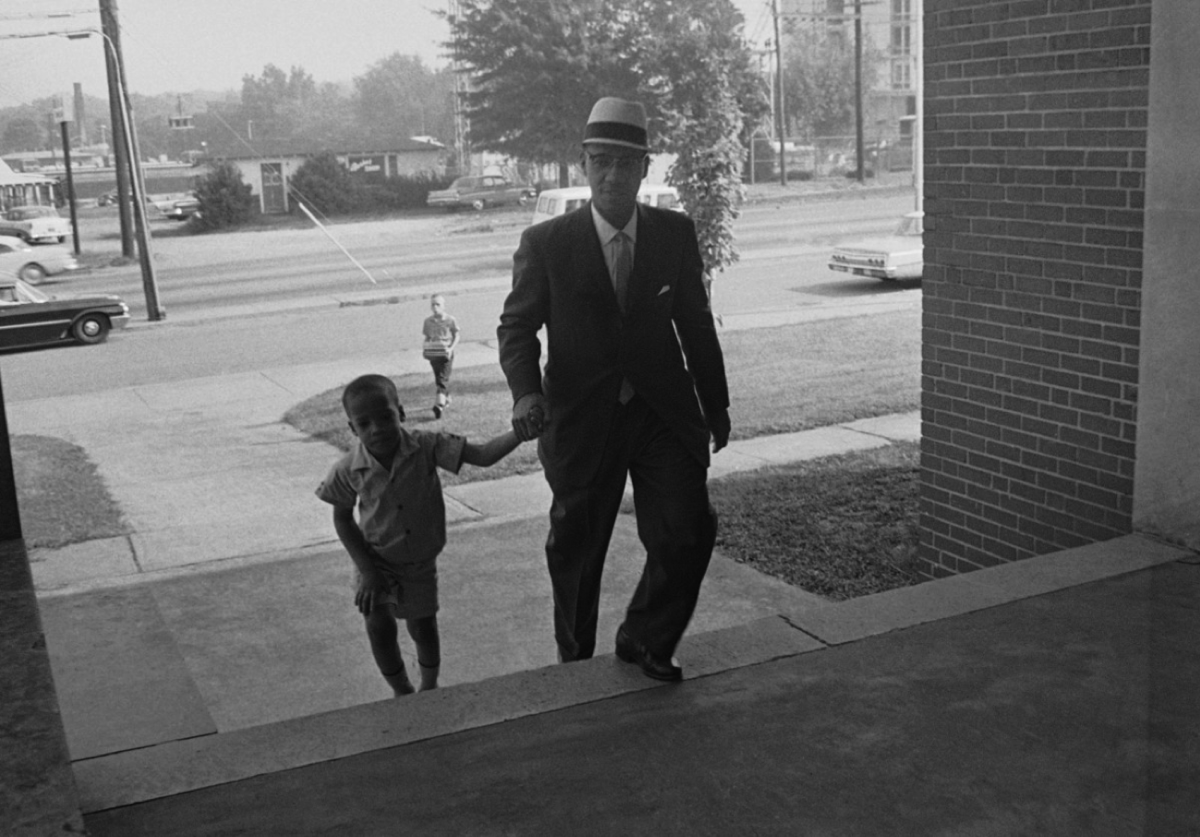 A self guided option is also available online. Accessible via smartphone app, the Rocket City Civil Rights Driving Tour highlights areas of significance to the civil rights era in Huntsville. See sites like the Fifth Avenue School, the first public school in the state of Alabama to integrate, Oakwood University, where Dr. Martin Luther King spoke during his visit to Huntsville in 1962, and other points of interest rich in cultural heritage. The tour was created in partnership by the Alabama Humanities Foundation and the Historic Huntsville Foundation, with a mission to capture, document, and share oral histories of the successful, non-violent civil rights movement in Huntsville, Alabama.
See an Exhibit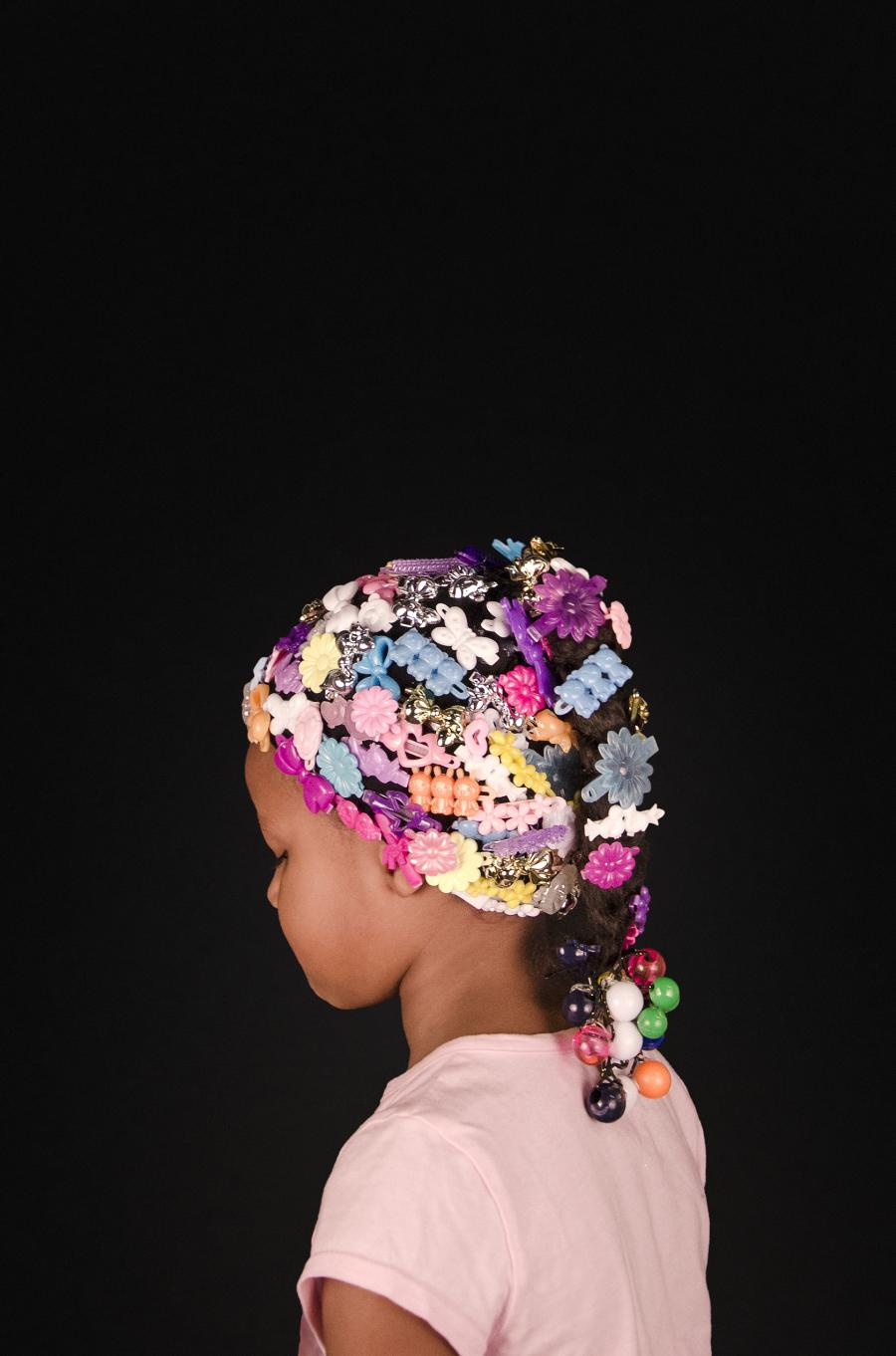 Remember that learning is life-long! It is impossible to confine the rich history of Black Americans to the parameters of one month. Allow these events to catalyze within you a greater level of curiosity, a deeper appreciation for cultural heritage and diversity, and an enhanced desire for inclusivity across all spectrums.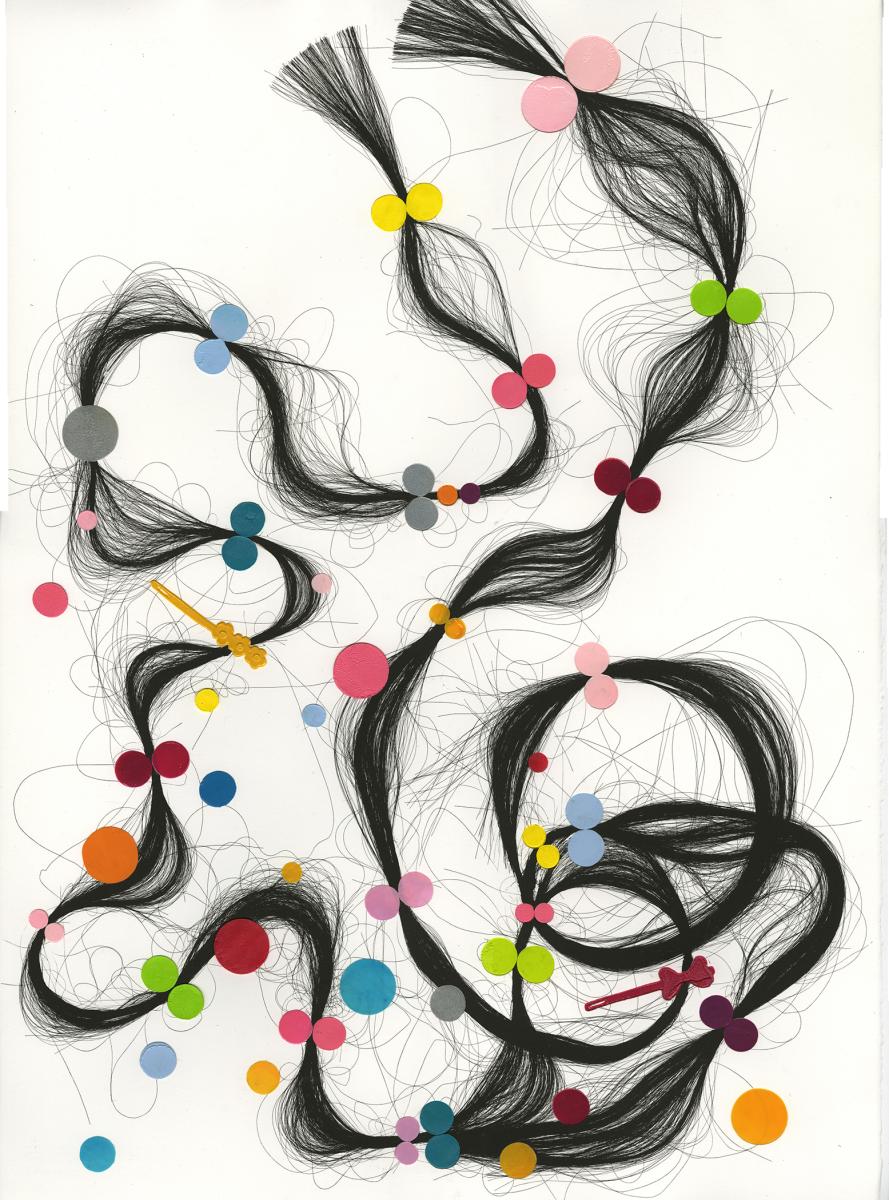 Stop by the Huntsville Museum of Art for their exhibit, Encounters: Althea Murphy-Price. The exhibit is up through May 23rd. If you visit on Thursdays nights, you can enter the museum for their $5 after 5 pm program.
Althea Murphy-Price is joining the Huntsville Art Museum virtually for a studio tour. She will share an overview of her art production in her studio, followed by a question and answer session. Make sure to follow the Huntsville Art Museum to learn the date.
Althea Murphy-Price uses both hair and hair accessories to create prints and sculptural installations, including signature Hair Rugs which are created by dusting synthetic hair over a lace overlays to create striking carpet-like patterns. Her works explore the links between individuality and assimilation, and their influence on culture and personal identity. She often manipulates manufactured synthetic and human hair, emphasizing its role as embellishment, as well as its ability to signify racial identity. She explains, "Much of my inspiration has derived from hair's significant relevance to Black American culture and community."
Her prints are a fitting complement to her sculptural applications of hair. The artist creates these works via the process of photolithography (taking a photo exposure to capture information from the actual object, and then translating it into a print.) In some, screen-printed elements are added to lithographic images of hair arrangements to look like actual hair ties. "My desire with these prints is to deceive the eye," she observes, "so that one will look, and look again, and question whether it's the real thing or not."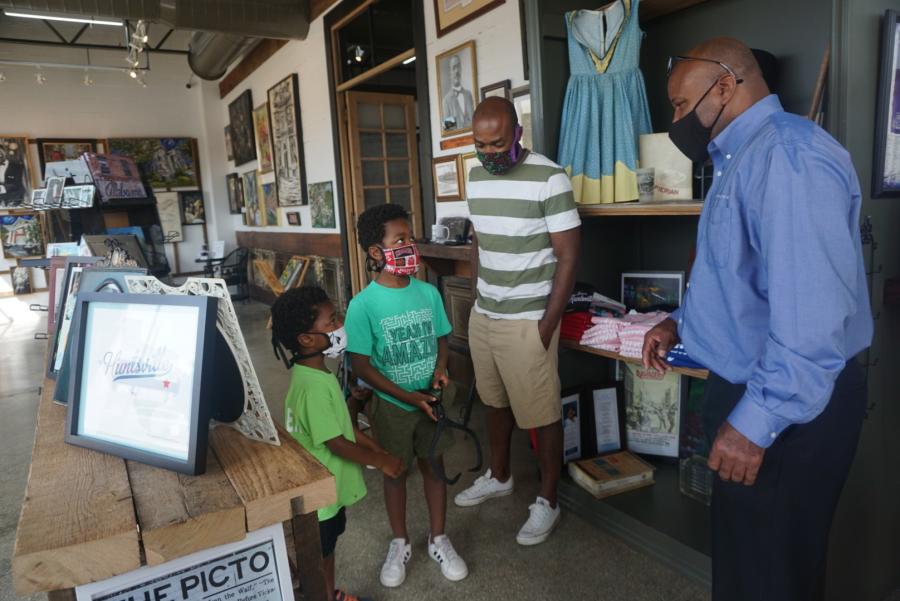 Mr. William Hampton will take you on a historical journey through his collection for Huntsville Revisited at the HC Blake Art & History Center. Mr. Hampton is a local historian dedicated to preserving and sharing the untold stories of Huntsville's colorful past. From William Hooper Councill to The Princess Theater and everything in between, if it concerns Huntsville, Mr. Hampton likely has a story to share! Click here to learn more about this new museum.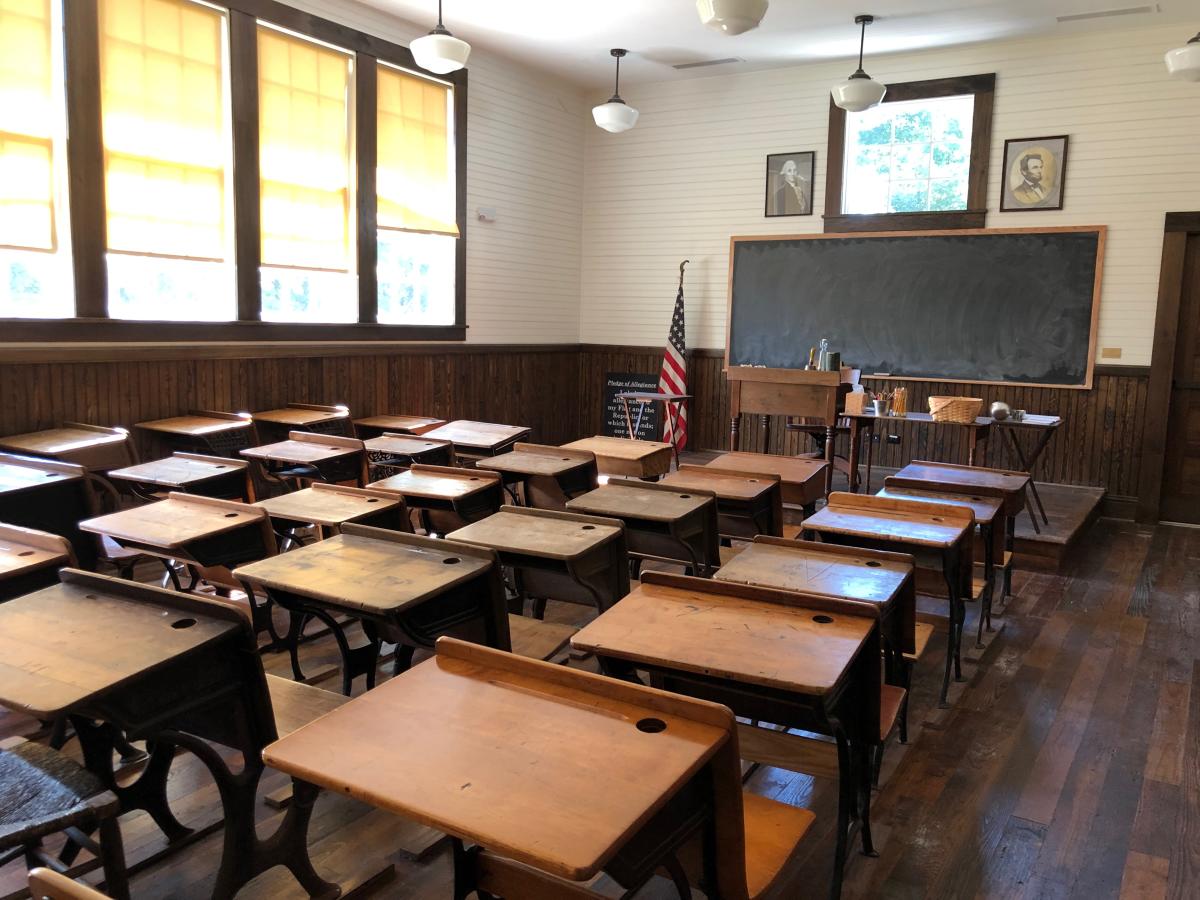 On February 13, celebrate African American history at Burritt on the Mountain.
Join Burritt on The Mountain and the Huntsville Community Drumline for a fun day of history and music!  Learn about the Buffalo Soldiers that came to Huntsville October 1898. Learn how they became soldiers, what they ate, medical treatment, where they served around the world, and then meet a special Buffalo Soldier from the time. Spend some time in the historic Rosenwald School by experiencing a school day in 1918.  Learn how the pledge of allegiance was said, then how they learned their lessons with no electricity, indoor plumbing, no heat, no air conditioning, and no computers.  This will be a day of fun and learning you will not forget. Plan to spend the day or pick and choose to participate in some of the activities.  This event is free to members or regular admissions rates apply. Click here to learn more.
Visit a Historical Site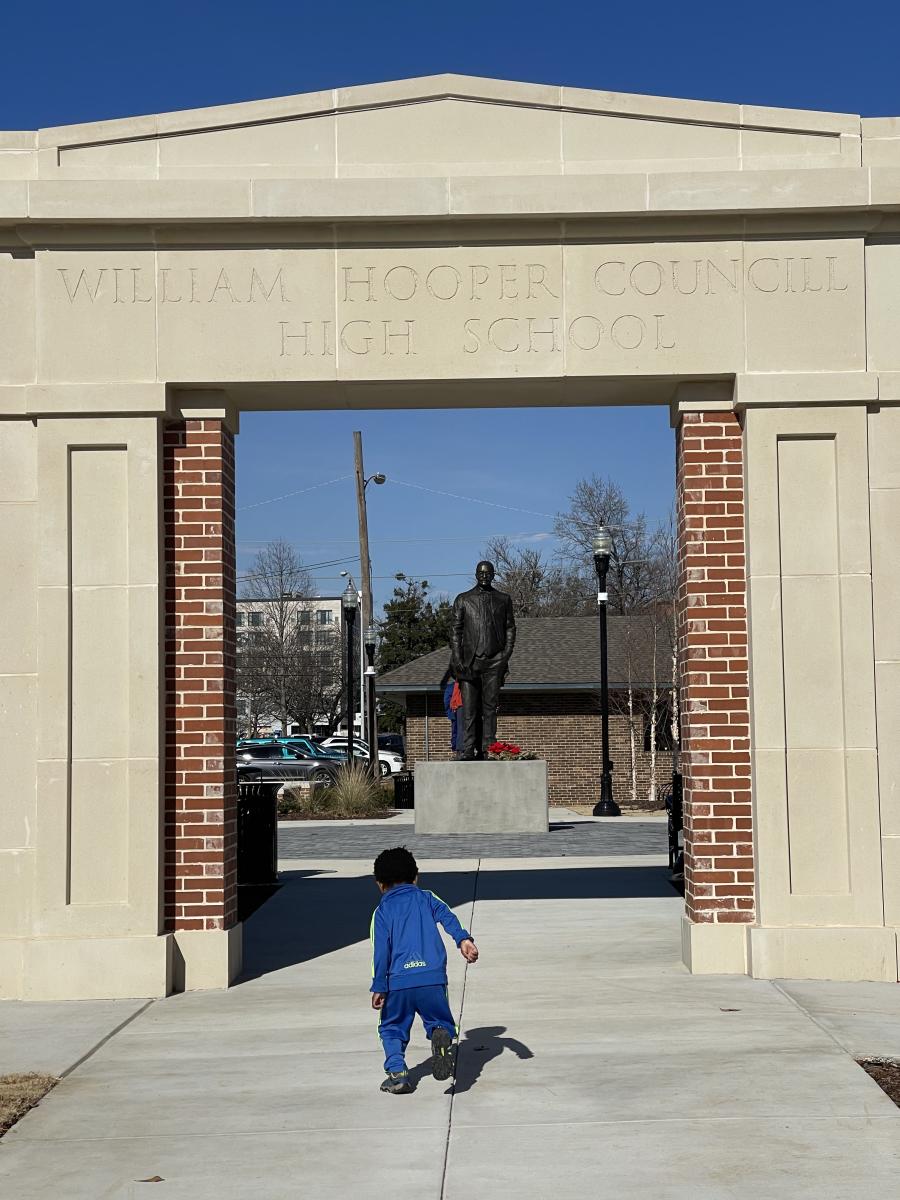 Where once stood Huntsville's first school for African American students is now a beautiful and welcoming park. Walk in the footsteps of Councill High alum and pay tribute to a small portion of Dr. William Hoopper Councill's legacy. Read more about this park here.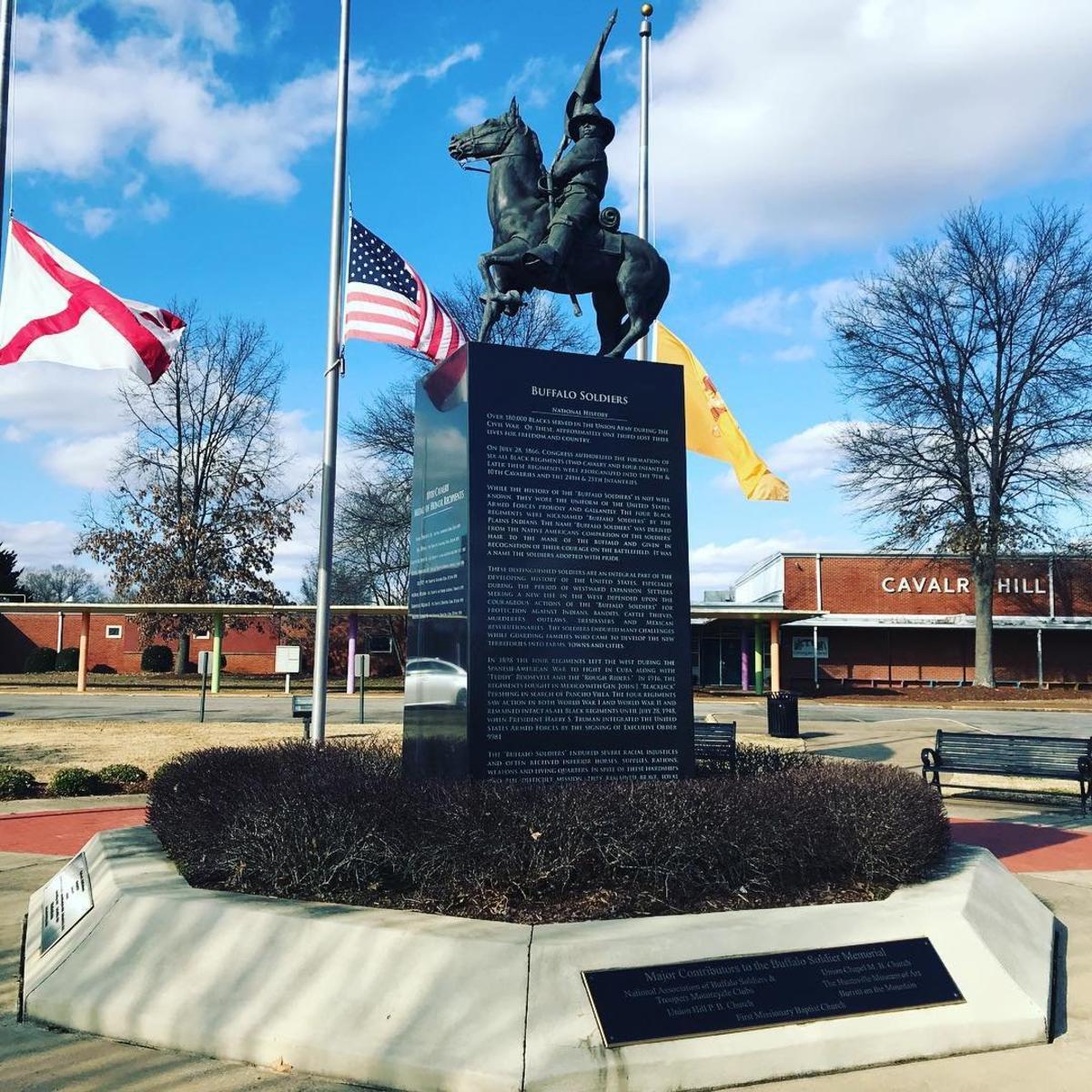 There are plenty of ways to celebrate African American heritage year round in Huntsville. Stroll through historic Glenwood Cemetery, pay your respects at the Buffalo Soldiers Memorial, and take in the stunning, life-like portraiture of African Americans at the Weeden House Museum and Garden. 
For more information on multicultural events in Huntsville, follow along with the City of Huntsville Multicultural Affairs Office.
Know of other Black History Month events happening in Huntsville? Share in the comments!
Support Black Owned Businesses