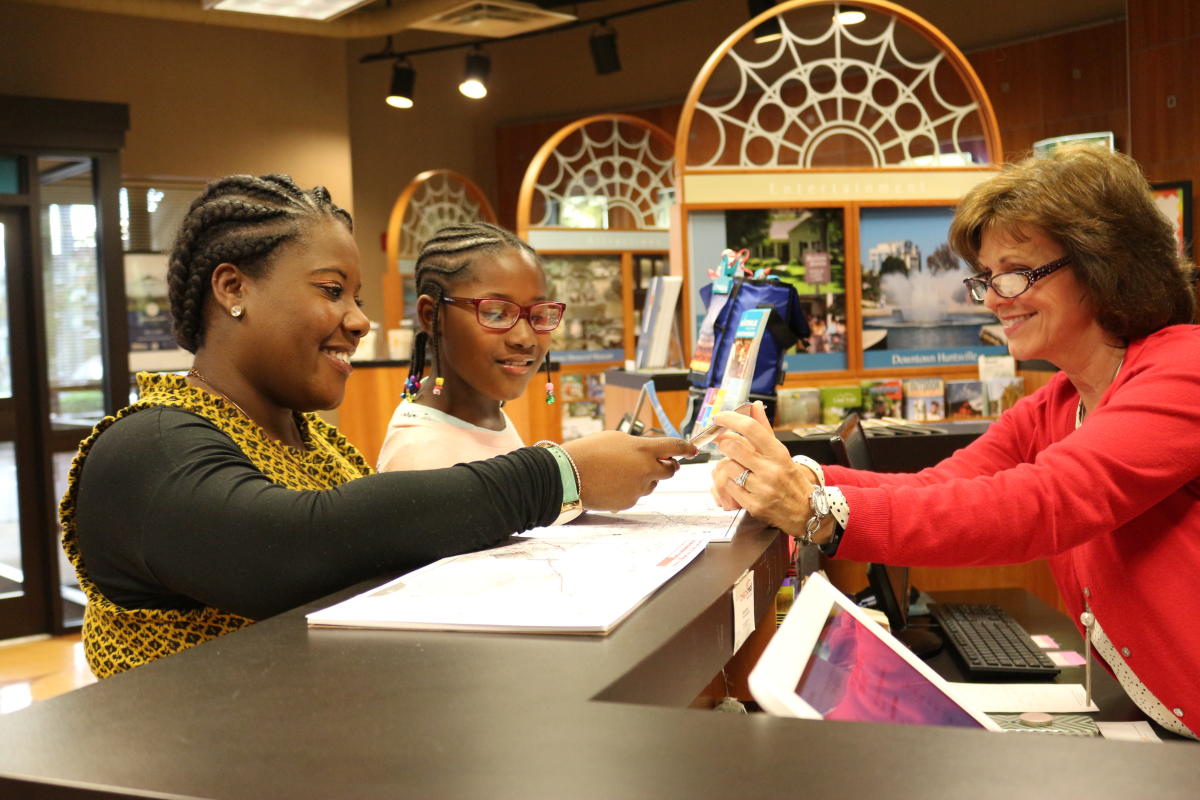 February marks a month of endless exhibits of excellence! Serving as Black History Month, February presents phenomenal opportunities for education, entertainment, and engagement. Furthermore, it exists as an integral vehicle of awareness and transformation. During Black History Month 2022, we are able to pay homage to the sacrifices of a grueling past, ponder the progress of our present, and determine how we will commit ourselves to paving an even greater future. This month, challenge yourself to engage in these extraordinary opportunities. Gather information, give space to diversity, and embrace every available instance of growth. The expansion of our city lies in the expansion of our minds, and throughout Black History Month Huntsville offers several opportunities for both visitors and locals to join in the celebration.
Get even more info on how to support Black-owned restaurants and more with the Huntsville, AL Black Travel Guide >>>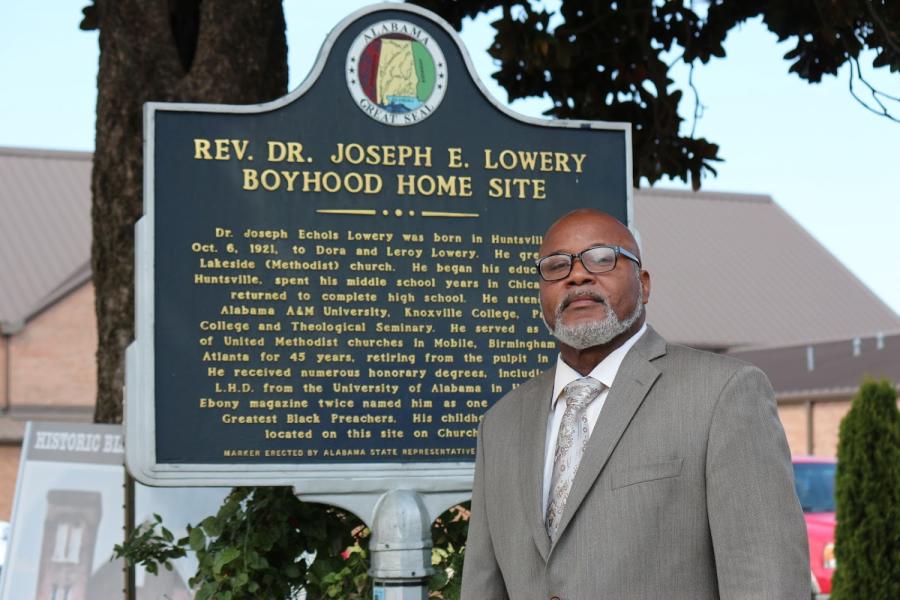 Join Black Kids Adventure and William Hampton of Huntsville Resvisited on a family friendly hike on Sunday, February 27th. This 2-3 mile urban hike will start at Glenwood Cemetery and make its way to Downtown Huntsville. Local historian William Hampton will share his stories and knowledge as families walk and visit historical markers. The hike will start at 1pm, but attendees are asked to arrive at 12:45 pm to sign waivers. While the event is free to attend, registration is required at www.blackadventurecrew.com/events. 
Take a Tour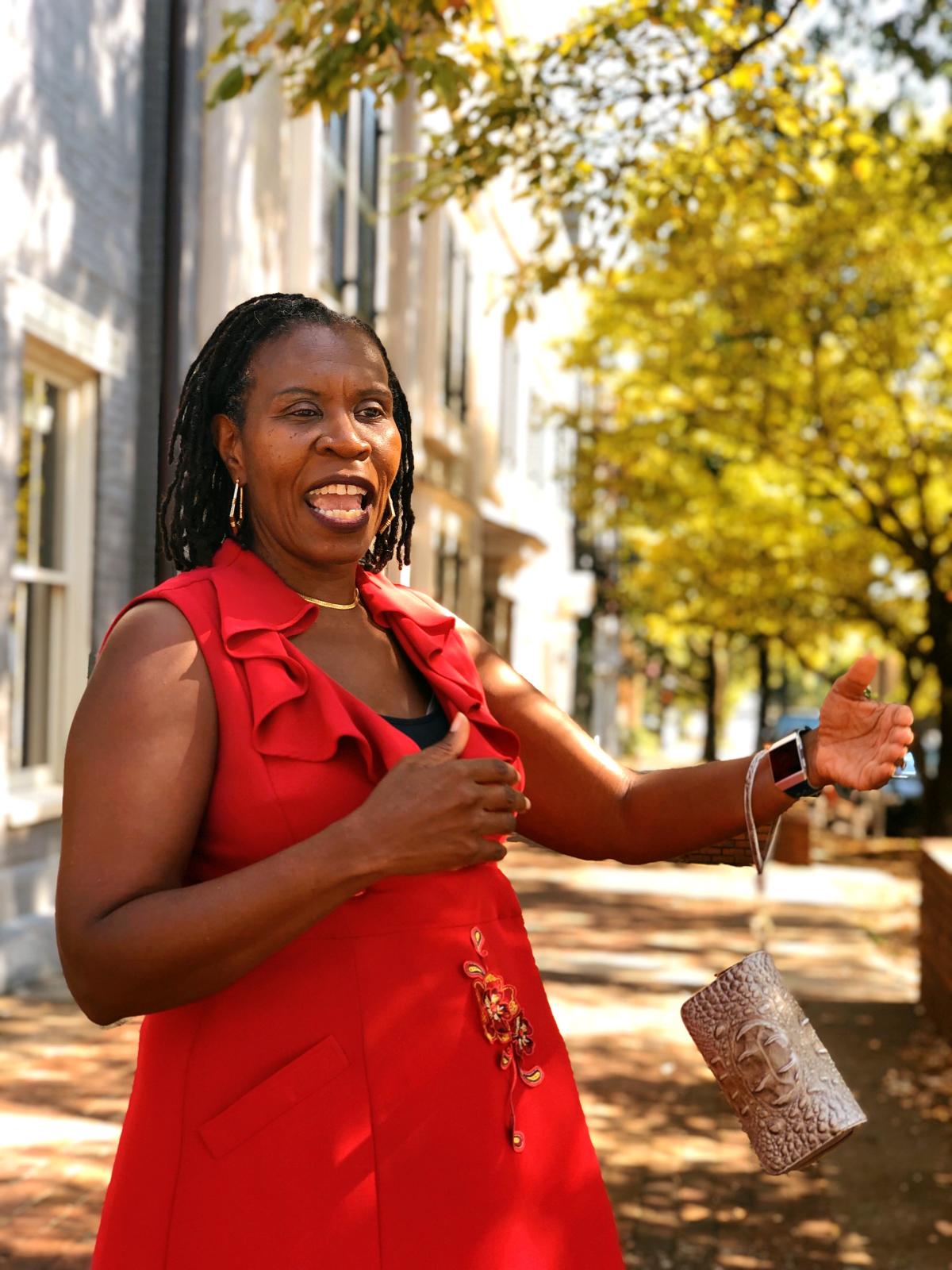 SceneThat Walking Tours allows you to stand in the shadows and walk along the footsteps of significant civil rights events that occurred in Downtown Huntsville, Alabama. Learn about the events and the places where civil rights history was made. This two mile walk begins in the Medical District and ends along the Church Street Corridor. The 90 minute tour makes five stops and discusses over 10 significant places and events. From the first public school to integrate in the state to the location where Dr. Martin Luther King, Jr. spoke, this guided tour will help you enrich your historical knowledge.
Denise Swain will offer free discussions each Saturday in February to deep-dive into Huntsville's civil rights history and the city's black history. Each talk will be from 3pm - 4pm at a designated location. 
Heart of Huntsville Drive & Constellation Place Drive on February 5, 2022
Monroe and Church Street on February 12, 2022
Monroe and Washington on February 19, 2022
And at 620 St. Clair Avenue on February 26, 2022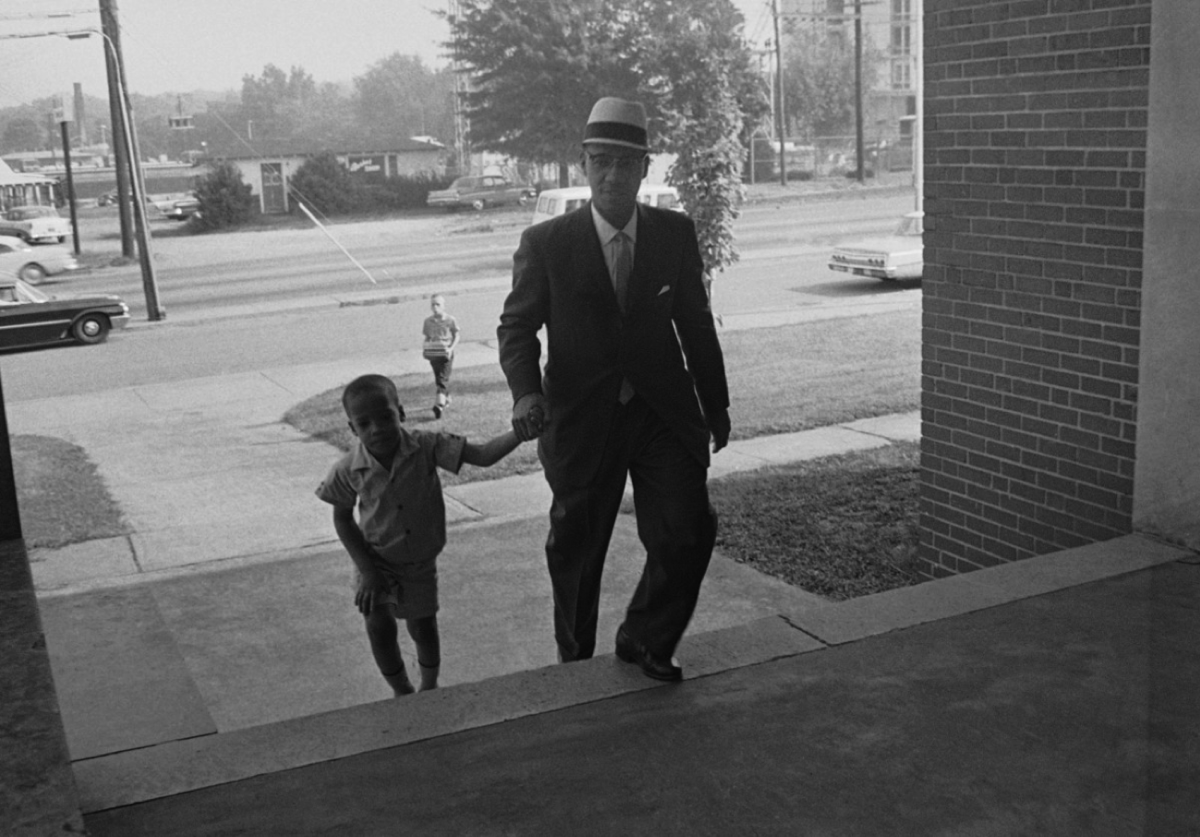 A self guided option is also available online. Accessible via smartphone app, the Rocket City Civil Rights Driving Tour highlights areas of significance to the civil rights era in Huntsville. See sites like the Fifth Avenue School, the first public school in the state of Alabama to integrate, Oakwood University, where Dr. Martin Luther King spoke during his visit to Huntsville in 1962, and other points of interest rich in cultural heritage. The tour was created in partnership by the Alabama Humanities Foundation and the Historic Huntsville Foundation, with a mission to capture, document, and share oral histories of the successful, non-violent civil rights movement in Huntsville, Alabama.
Celebrate the Six Black Women Who Made History in Alabama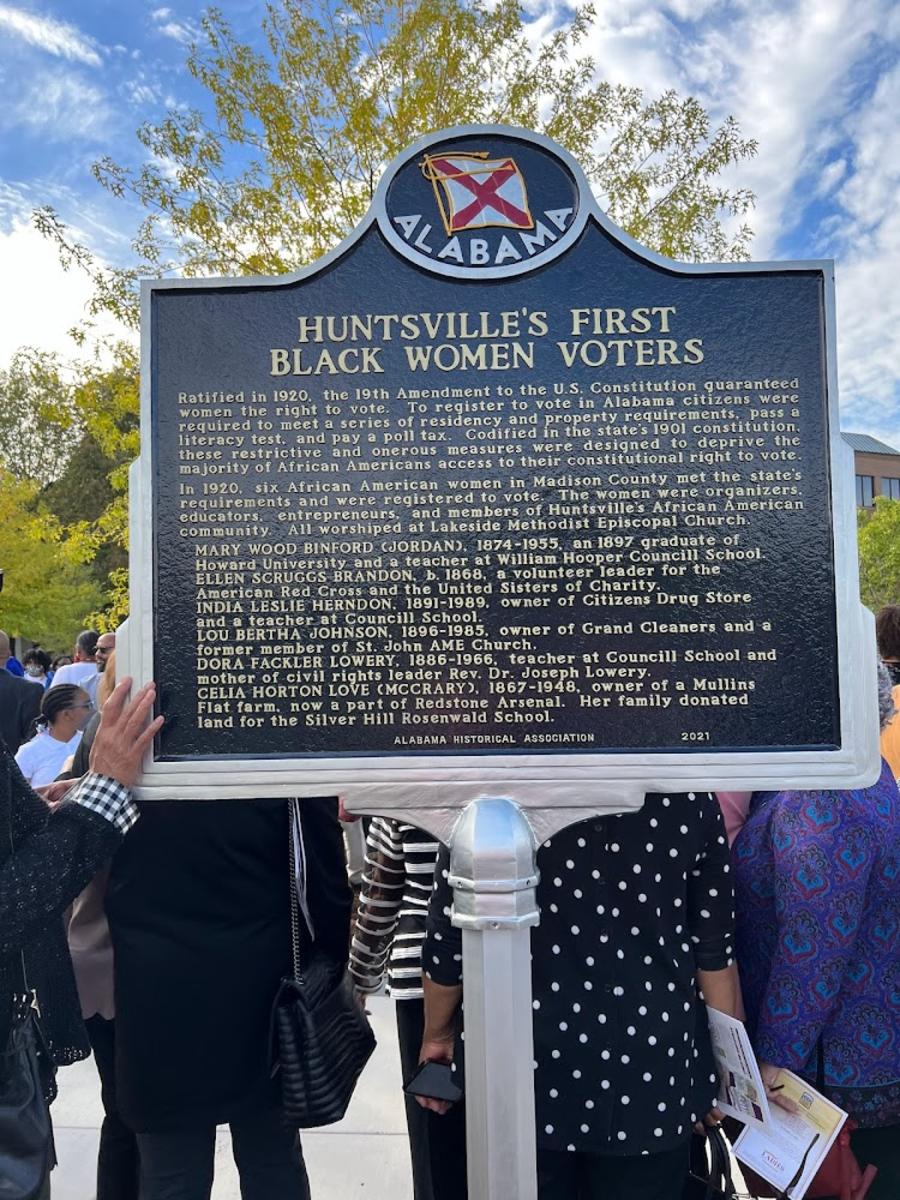 Six Black women broke the color line in 1920 and exercised their right to vote. At this presentation by Huntsville Historic Foundation Executive Director Donna Castellano, learn more about these women, the community that supported them, and how their activism foreshadows Huntsville's Civil Rights Movement. Join the event at the Huntsville Area Association of Realtors at 535 Monroe Street in Huntsville on Wednesday, February 16th at 6pm.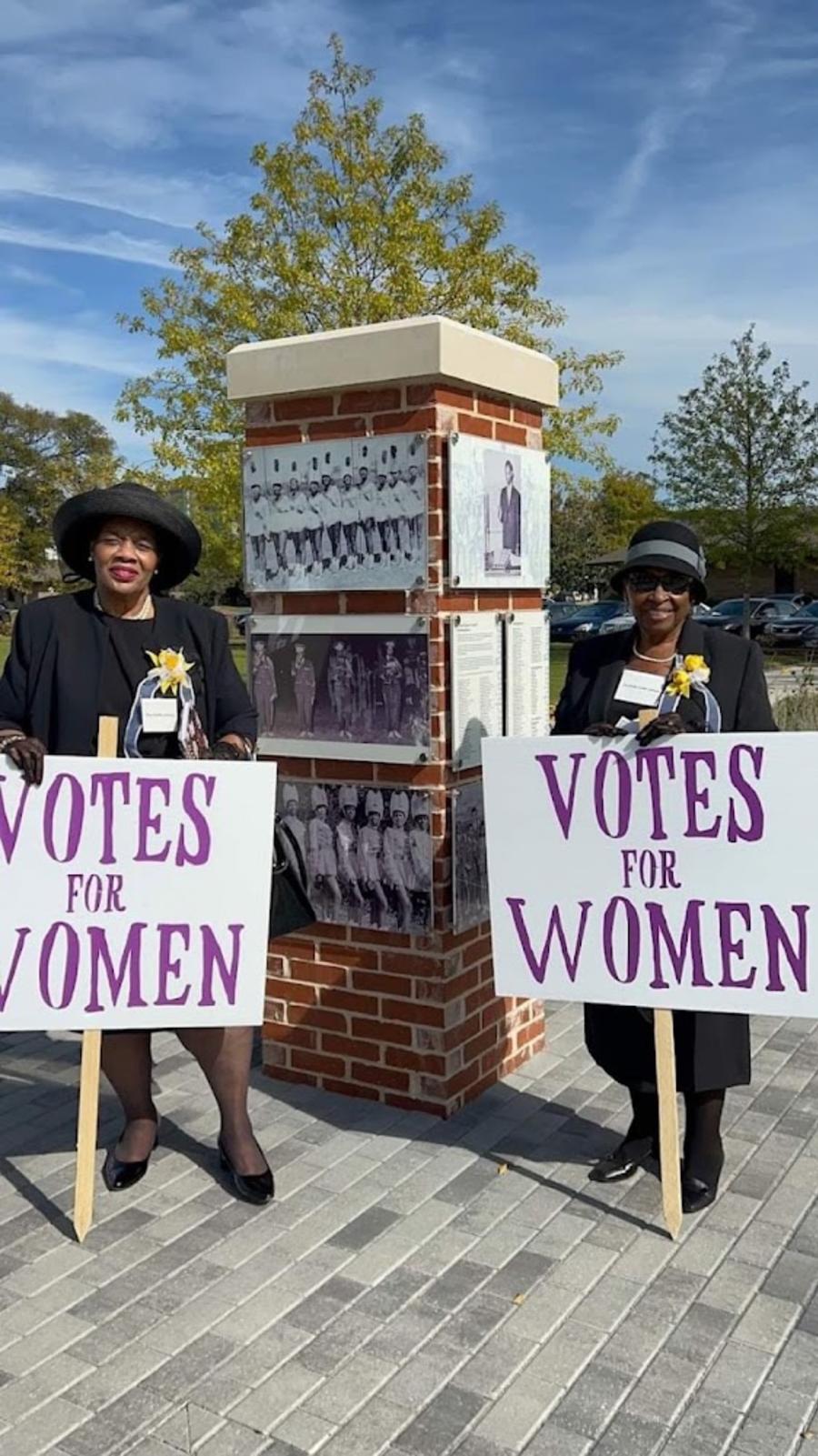 See an Exhibit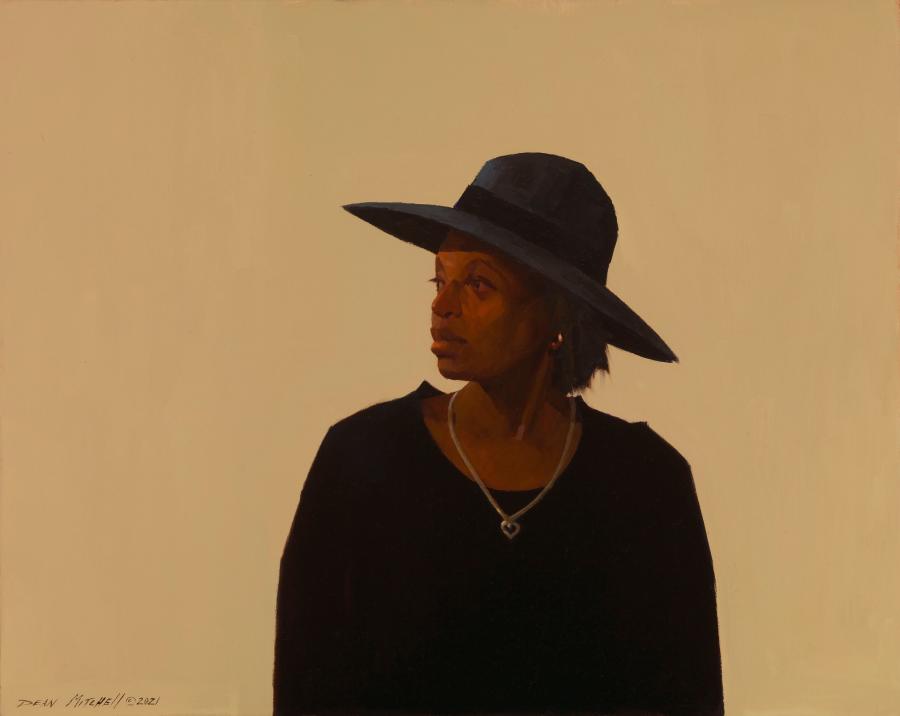 Remember that learning is life-long! It is impossible to confine the rich history of Black Americans to the parameters of one month. Allow these events to catalyze within you a greater level of curiosity, a deeper appreciation for cultural heritage and diversity, and an enhanced desire for inclusivity across all spectrums.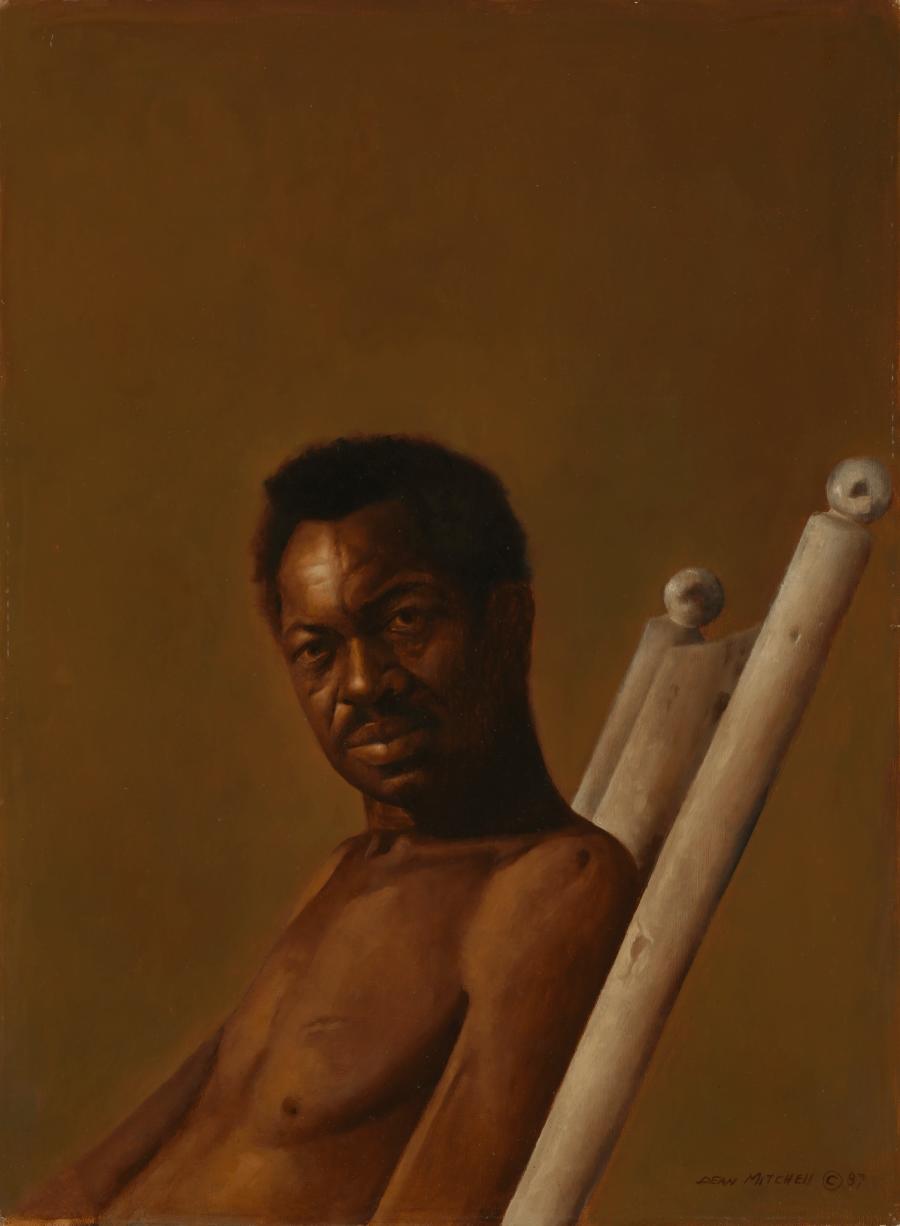 Stop by the Huntsville Museum of Art for their exhibit, Encounters: Dean Mitchell. The exhibit is up through March 20th. If you visit on Thursdays nights, you can enter the museum for their $5 after 5 pm program.
The engaging works of this master watercolorist from Tampa, FL encompass portraits, landscapes and still lifes in the time-honored realist tradition. In addition to watercolor, Mitchell is accomplished in other media including egg tempera, oil and pastel. His reputation hinges largely on his superb craftsmanship, the emotional depth of his work, his avoidance of facile sentimentality, and his skilled sense of formal design.
Mitchell engages with Black Identity by drawing his subjects mainly from African American culture. Of his preferred subject matter, he notes, "Artists are observers of life, and it is natural that I would first gravitate to the space which I occupy. The neighborhoods I was raised in were segregated. Most of my teachers were Black. Churches I attended were Black, so it is natural for me as an artist to create works that reflect my own personal experience."
The artist was born in Pittsburgh, PA and reared in the small town of Quincy in the Florida Panhandle. Artistically proficient from a young age, he bought his first set of oils when he was twelve. At that point, he was already using art as an escape from the everyday, and by the time he was accepted into the Columbus College of Art and Design in Ohio, he was already an accomplished artist. After graduating in 1980, Mitchell moved to Kansas City to start working as an illustrator at Hallmark Cards. He remained at Hallmark for the next three years, after which he decided to pursue painting as a full-time career.
Since then, Mitchell has received more than 500 awards, including First Prize from the T. H. Saunders International Artists in Watercolor Society's Gold and Silver Medals; Allied Artists of America's Gold Medal in Watercolor and Oil; and the Thomas Moran Award from the Salmagundi Club in New York. His works can be found in public collections across the country, including the Library of Congress in Washington, D.C., the St. Louis Museum of Art, and the Huntsville Museum of Art, among others. Organized by HMA.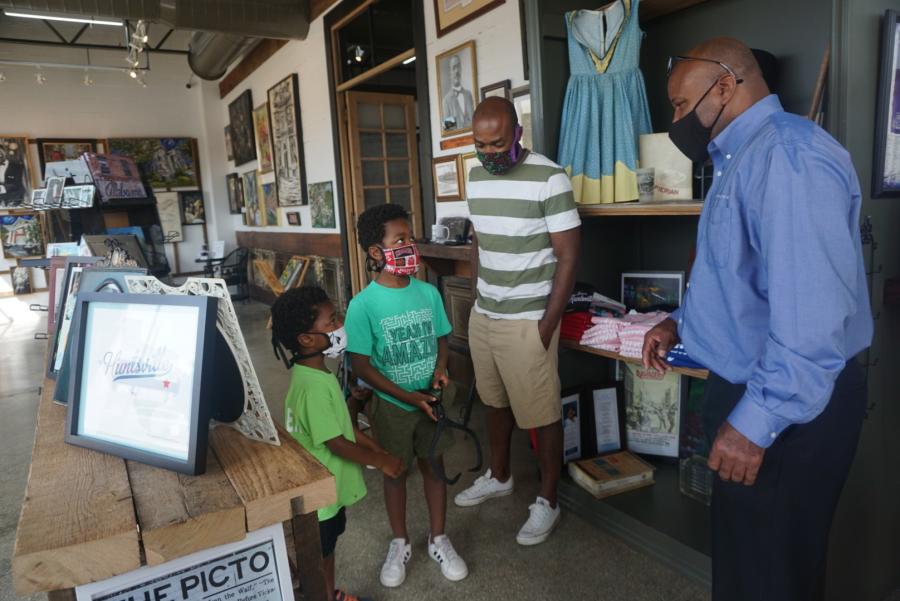 Mr. William Hampton will take you on a historical journey through his collection for Huntsville Revisited at the HC Blake Art & History Center. Mr. Hampton is a local historian dedicated to preserving and sharing the untold stories of Huntsville's colorful past. From William Hooper Councill to The Princess Theater and everything in between, if it concerns Huntsville, Mr. Hampton likely has a story to share! Click here to learn more about this new museum.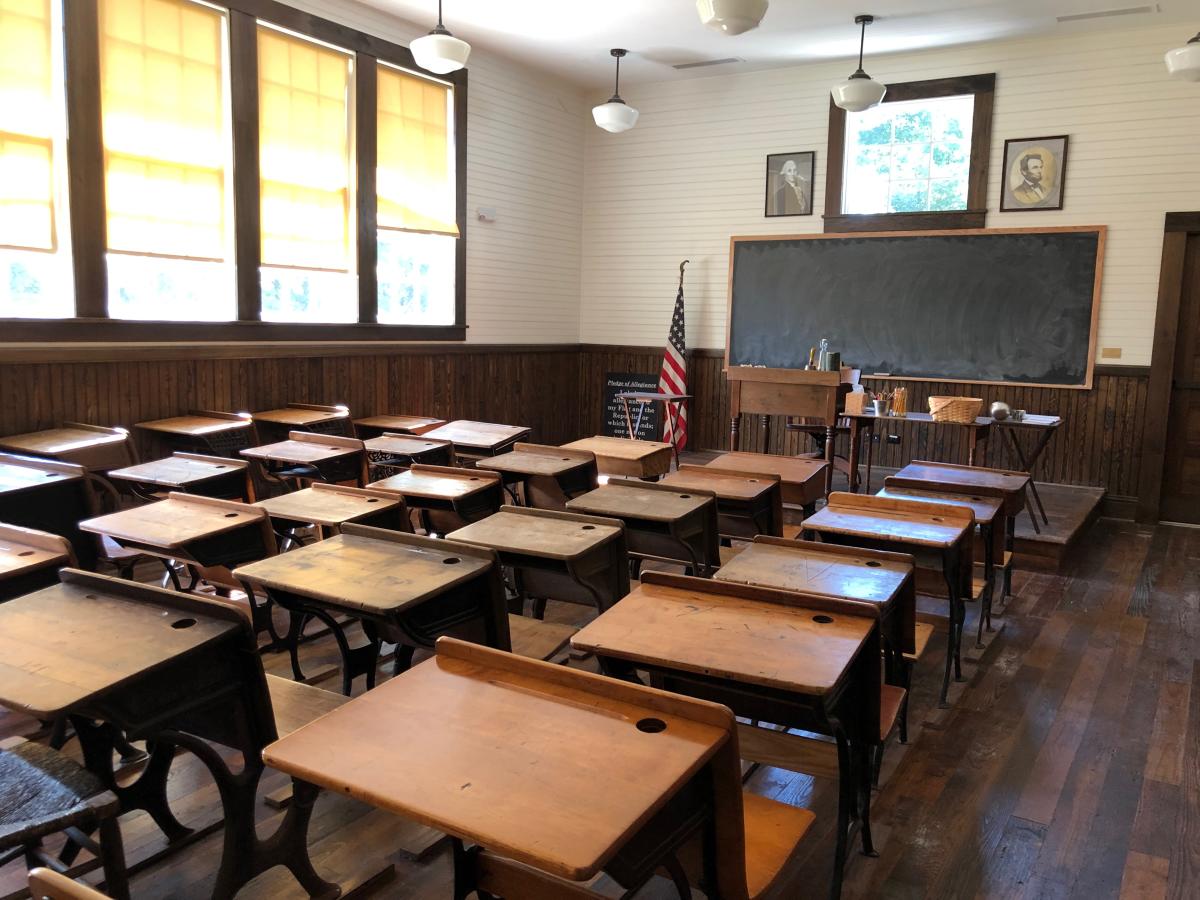 On February 5, celebrate African American history at Burritt on the Mountain.
Join Burritt on The Mountain they celebrate African American Heritage for Black History Month. Events will include presentations about the history of Black education in our area, both in Rosenwald schools and higher education. Join us for hands-on activities in our replica 1918 Rosenwald Schoolhouse presented by Burritt Education Staff. Try your hand at the modern treasure hunt called geocaching using GPS technology, Learn about Dr. Gladys West, a brilliant mathematician and one of the first black female scientists to work for the US Naval Weapons Laboratory. Her pioneering work led to the development of our modern GPS system. This will be a day of fun and learning you will not forget. Plan to spend the day or pick and choose to participate in some of the activities.  This event is free to members or regular admissions rates apply.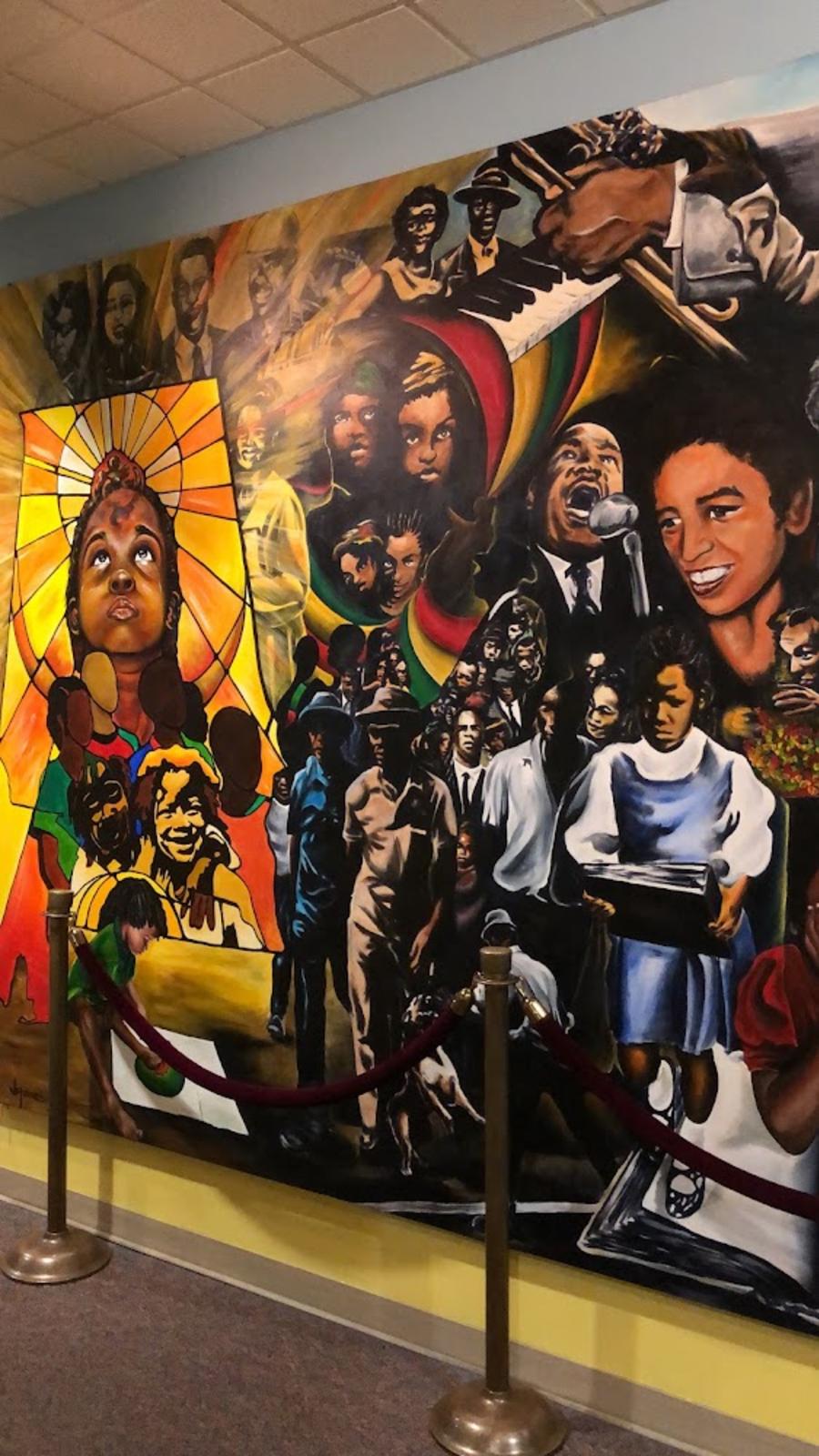 Along with having a beautiful mural painted by Jahni Moore, Earlyworks Children's Museum is offering a scavenger hunt for families inside the museum. Find all the amazing Black Alabamians and win a special prize. 
Visit a Historical Site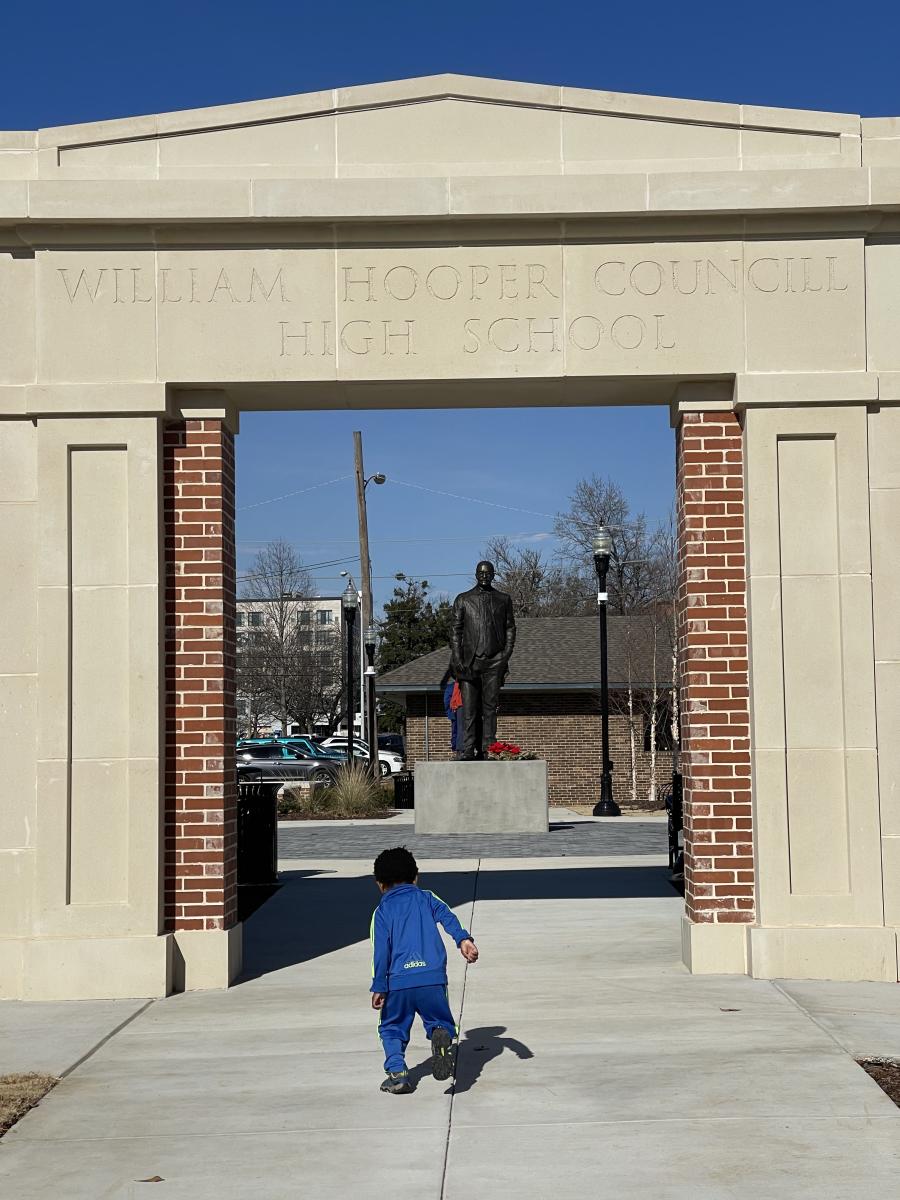 Where once stood Huntsville's first school for African American students is now a beautiful and welcoming park. Walk in the footsteps of Councill High alum and pay tribute to a small portion of Dr. William Hoopper Councill's legacy. Read more about this park here.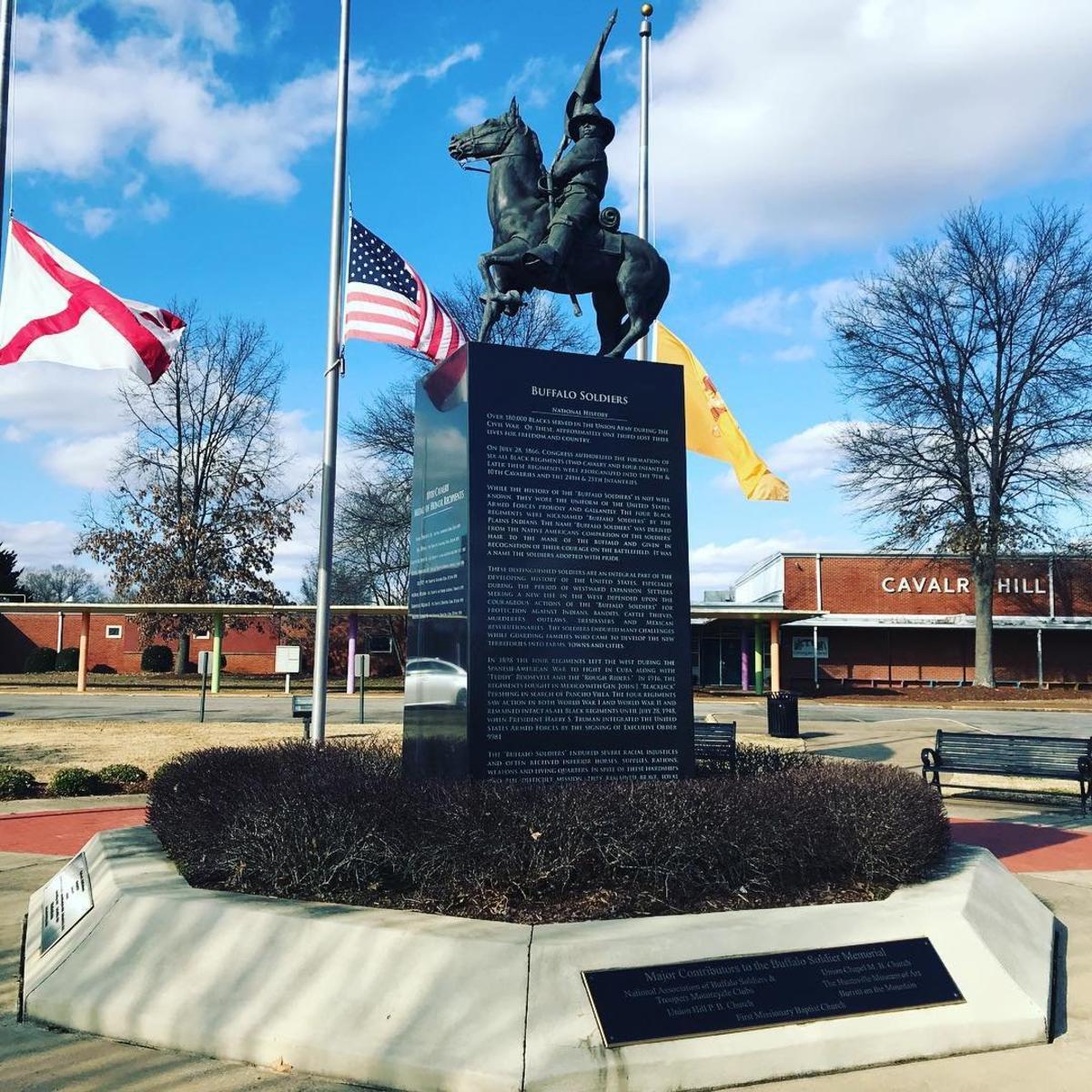 There are plenty of ways to celebrate African American heritage year round in Huntsville. Stroll through historic Glenwood Cemetery, pay your respects at the Buffalo Soldiers Memorial, and take in the stunning, life-like portraiture of African Americans at the Weeden House Museum and Garden. 
For more information on multicultural events in Huntsville, follow along with the City of Huntsville Multicultural Affairs Office.
Know of other Black History Month events happening in Huntsville? Share in the comments!
Support Black Owned Businesses