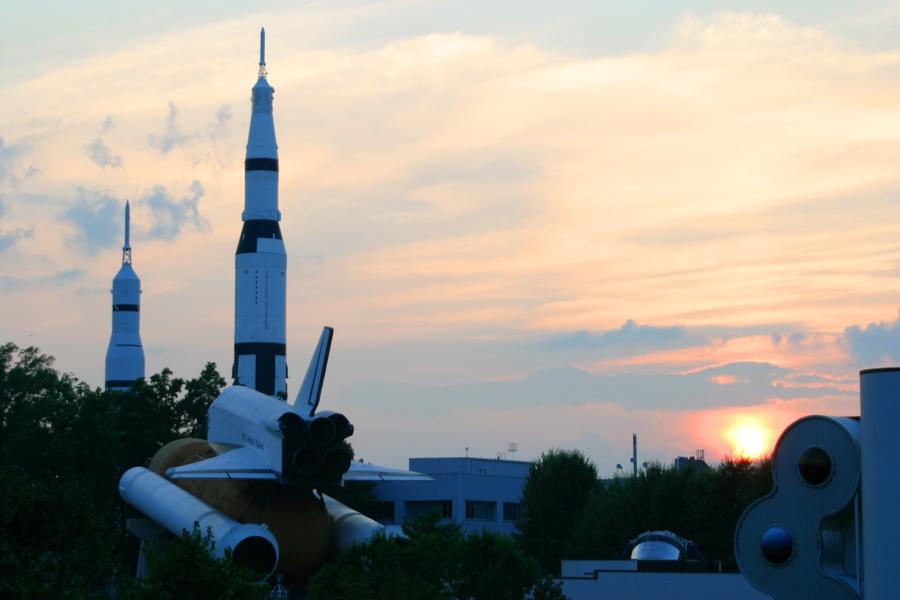 The Huntsville/Madison County CVB understands that this is an unprecedented time, and our top priority is the health and safety of our visitors and locals. Please follow all recommendations from CDC and health professionals - practice social distancing and observe other safe behaviors, such as wearing a mask and frequent hand-washing.
Alabama Gov. Ivey has issued a statewide health order requiring most people to wear face coverings in public places through March 5, 2021.
The State of Alabama has authorized a phased reopening of local points of interest and businesses. Find travel-related details on the current phase of Safer at Home below:
Currently Open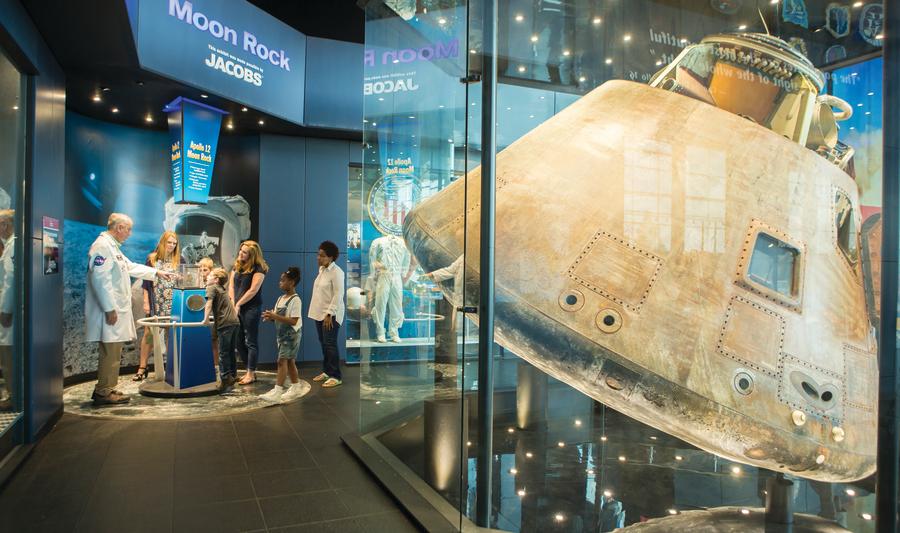 The U.S. Space & Rocket Center is open now with new health and safety protocols in place. Highlights for your next visit:
The Rocket Center is closed on Mondays and Tuesdays through February 28, with the exception of President's Day (February 15).
Attendance is limited and the pre-purchase of tickets is encouraged. Click here to purchase your timed tickets.
The entrance has moved temporarily to the Davidson Center to support social distancing.
Face coverings are required for all staff members and guests. Masks are available for purchase for $1.00.
The National Geographic Theater is now open with limited seating. The INTUITIVE Planetarium is open for Friday evening events only. 
Staff will be re-enforcing social distancing in queue-lines, at exhibits, and throughout the campus.
The USSRC has implemented increased frequency of sanitization and disinfection across all museum spaces.
Hand sanitizer stations have been installed throughout the museum.
Some exhibits have been temporarily closed where social distancing is not possible. Click here for a list of open areas. The G-Force simulator is currently open and masks are required to ride.
Operating hours have changed to allow more time for cleaning and sanitizing. Click here to see current hours of operation.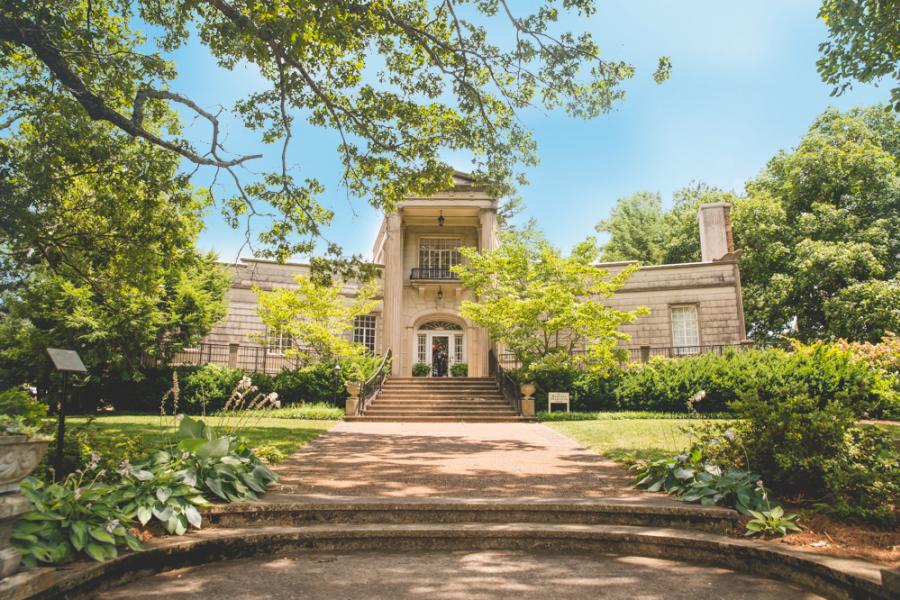 Huntsville's Living History Museum is open to the public with social distancing guidelines. They ask that visitors maintain a distance of at least 6 feet from staff members and other visitors who are not in your party. They ask visitors wear a mask. They are home to barnyard animals, beautiful views, and historic schools and cabins. They are currently featuring The Struggle to Vote: The Nation, Alabama and the South 1848- 1920 exhibit in the mansion, and of course their Nature Trails, Historic Park and Barnyard offer outdoor experiences for all to enjoy and learn something along the way.
The Huntsville Botanical Garden is open to the public with health and safety guidelines in place. Regular Garden hours are Monday through Saturday 9:00 a.m. - 5:00 p.m. and Sunday 11:00 a.m. - 5:00 p.m. with evening programs offered throughout the week. Admission tickets must be reserved online for a designated arrival time. Visitors must wear face coverings in all indoor spaces, as well as any outdoor spaces where it is not possible to practice social distancing. Visitors are also encouraged to bring their own hand sanitizer, water, and snacks. For more details, visit the Garden's website.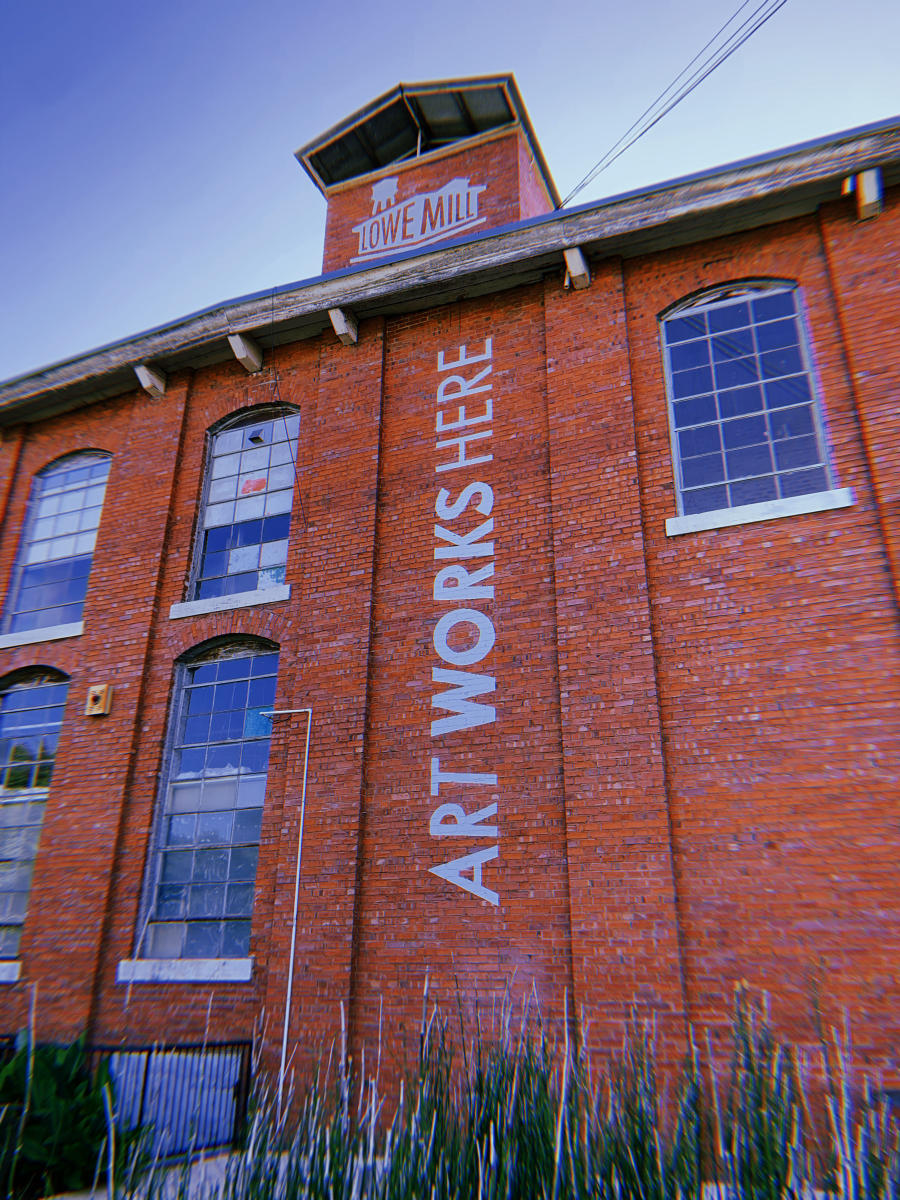 Lowe Mill A&E is now open. Their hours are Wednesday and Thursday: 12:00 p.m. - 6:00 p.m., Friday from 12:00 p.m.- 8:00 p.m., and Saturday from 10:00 a.m. - 6:00 p.m. Face masks are required to enter the property. The front gate is the only one that is open, to monitor and guide patrons as they arrive/leave. At this time studio hours are not required so artists are able to make their own decision about opening. Crews will be wiping down doors and surfaces throughout the day and there is signage encouraging people to stay 6 feet apart.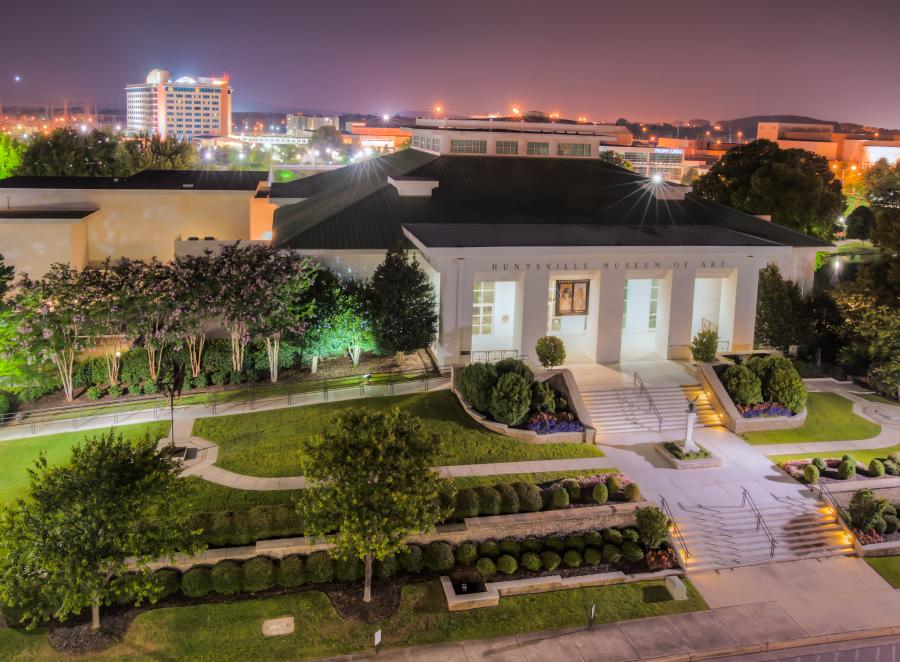 The Huntsville Museum of Art is open with regular operating hours. You can purchase your tickets in advance online here. Guests should put on a protective face mask before entering the facility; the museum will have masks available for purchase for $3. Museum staff will be ensuring patrons maintain at least six feet of social distance and encourage guests to not congregate in common areas. The after hours event, $5 after 5 lets guests enjoy the museum on Thursday nights after hours.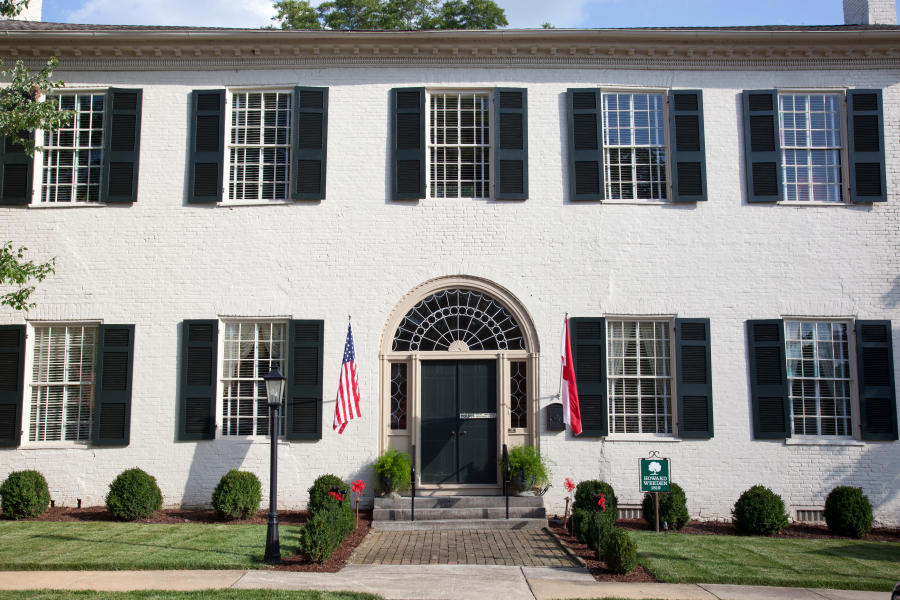 The Weeden House Museum & Garden is now open, with new tour dates and times. Tours are offered Monday-Friday, at 10:00 am and 1:00 pm daily. Admission is cash only, $5 for adults and $3 for children under 12. Per the new COVID-19 protocols, the Weeden House staff asks that you remain in your vehicle until doors open for tours, keep 6 feet of distance between your party and others, wear a face covering, and of course to not visit if you are feeling ill. Visitors will be asked screening questions prior to admission.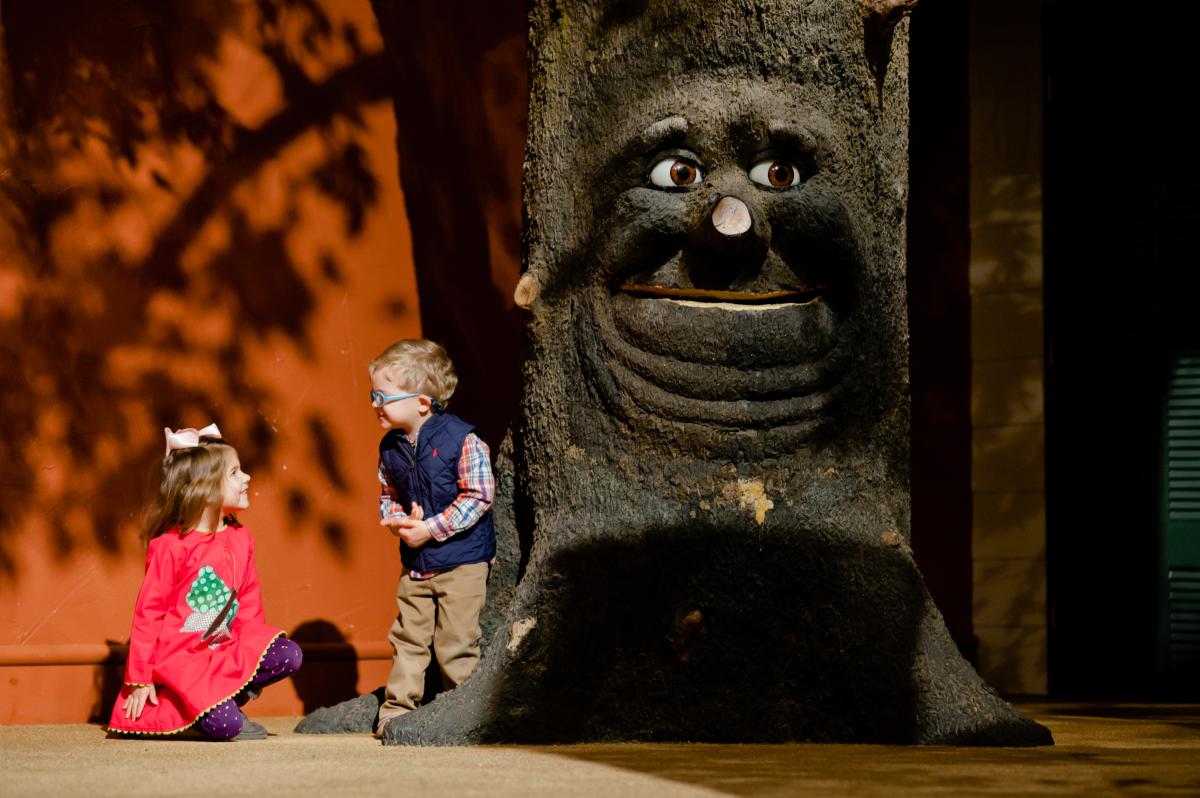 The EarlyWorks Children's Museum is now open with a special, limited-time exhibit - Toys: the Inside Story. This exhibit will explore the toys of yesteryear, taking kids and adults alike back to the iconic past times of days gone by like Etch a Sketch, as well as diving into the mechanics of popular toys both modern and old. The museum has put special COVID-19 precautions into place, including online pre-purchase of timed tickets that are required for 2-hour sessions. Museum capacity will be limited to 50 for each session. While restrooms will be open, water fountains will be closed.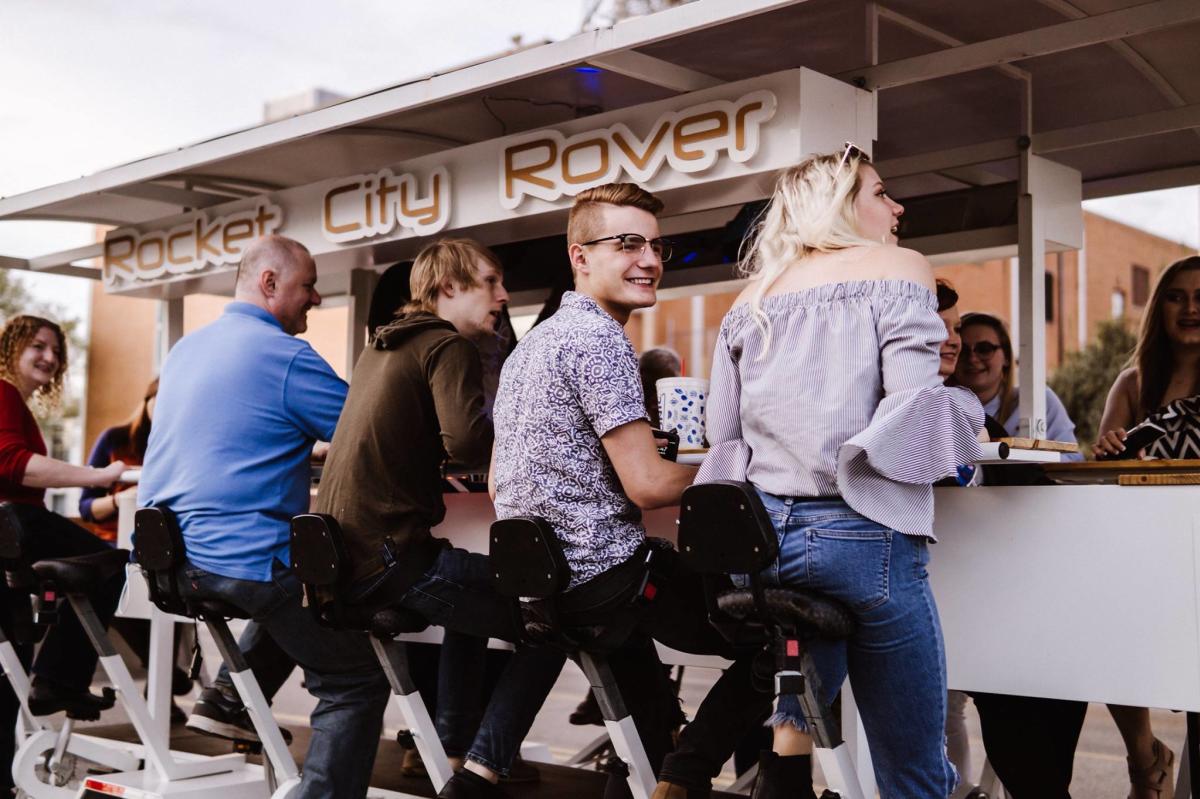 The Rocket City Rover is accepting reservations with increased safety protocols. Crew members will be temperature checked before each shift and will wear protective masks while guests are on board. Empty seats will be added between unrelated groups. Click here for their complete list of COVID-19 precautions.
Entertainment Venues: Open with Restrictions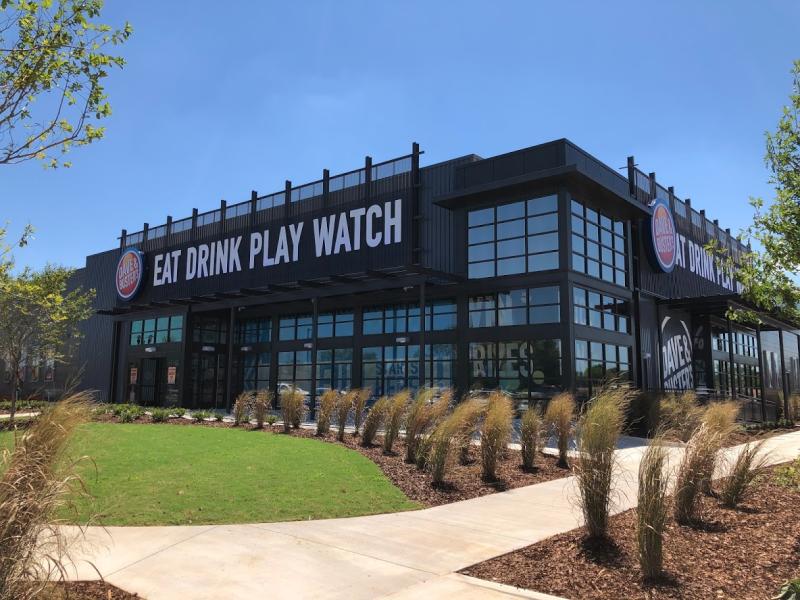 Entertainment venues, including museums and tourist attractions, are now open with modifications in place. Venues will be limited to 50% capacity, with patrons required to maintain six feet of social distancing. See our COVID-19 resource page for a list of reopening announcements from Huntsville tourism partners. Entertainment venues include:
Night clubs
Bowling alleys
Arcades
Concert venues
Theaters
Auditoriums
Performing arts centers 
Race tracks
Indoor children's play areas
Adult entertainment venues  
Casinos
Bingo halls 
Venues operated by social clubs 
Hotels & Motels: Open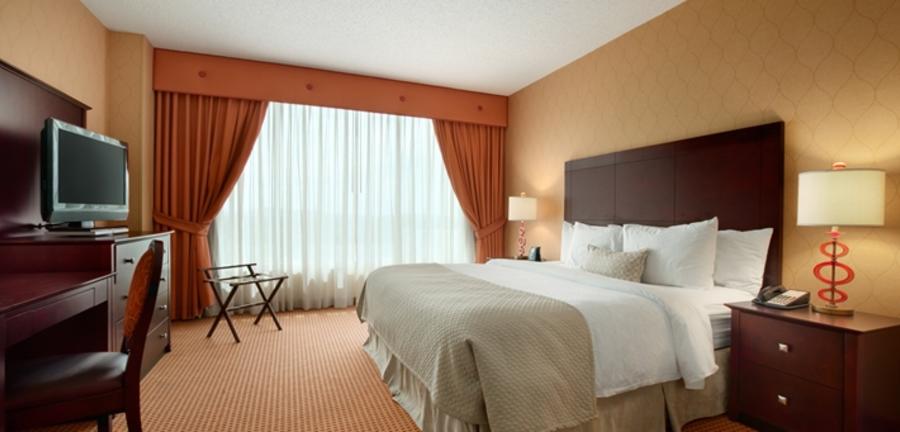 Hotels and motels are permitted to be open, however, some may choose to be closed for the short-term. Check with individual properties for their specific status.
If you choose to stay at a hotel or motel, be aware that new health and safety protocols are likely to be in place, with extra-thorough cleaning of public areas and guest rooms, as well as social distancing measures on-property.
Vacation Rentals (Airbnb, VRBO, etc): Open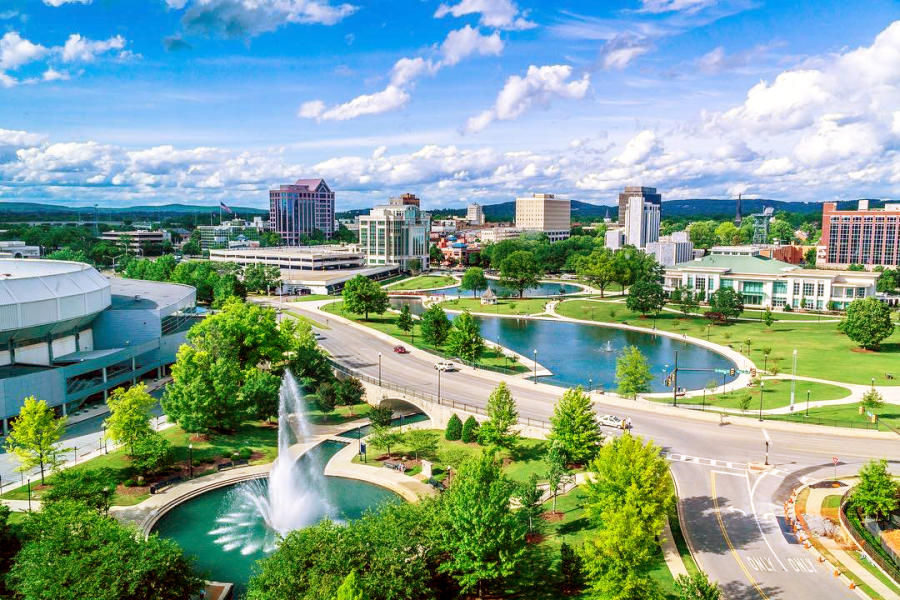 There is no statewide restriction on vacation rentals, however, property owners may choose to limit their availability. Check with individual properties for their specific status.
Restaurants: Open with Restrictions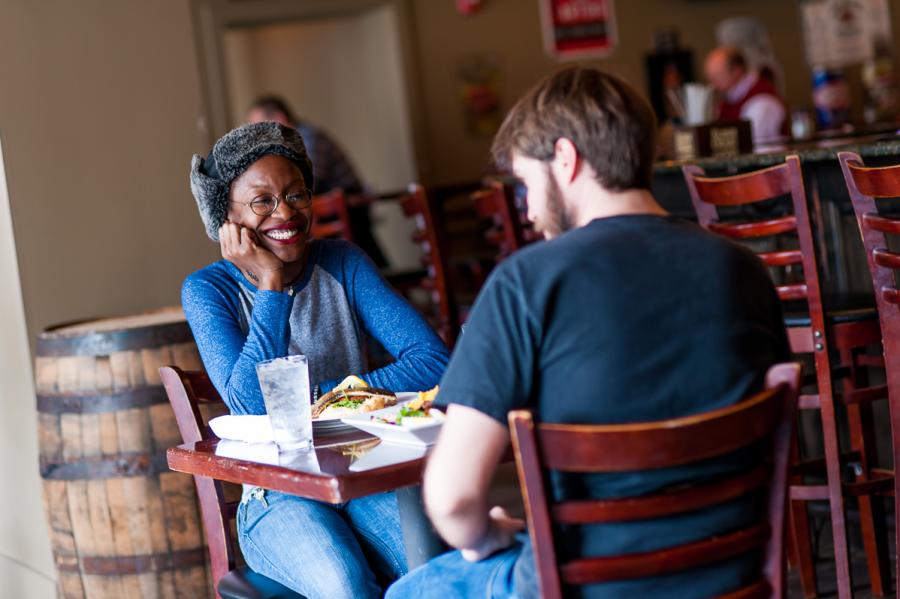 All restaurants are allowed to be open for take-out and curbside pickup service. Guests must follow spacing of six feet. Outdoor seating will be permitted as long as dining parties are seated with six feet between them. Some local restaurants have expanded their outdoor space to accommodate more diners while still providing separation between dining parties. 
Restaurants may choose to open or remain closed, as they wish, so it's best to reach out directly in advance or check online to find out specific status.
Bars, Breweries and Taprooms: Open with Restrictions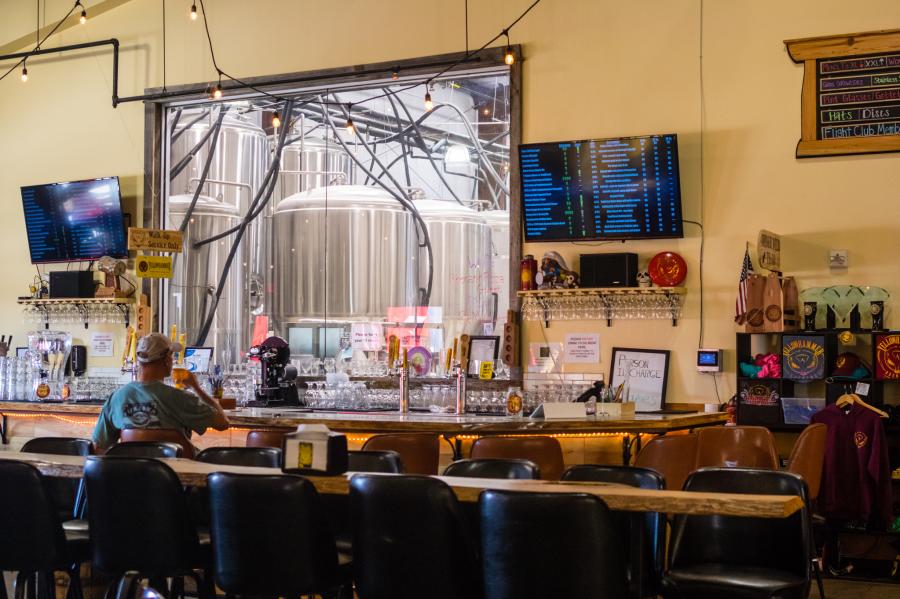 Bars, breweries, taprooms and similar establishments are allowed to be open, with the same restrictions applied to restaurants. Many establishments are still offering curbside pick-up.
Retail Stores: Open with Restrictions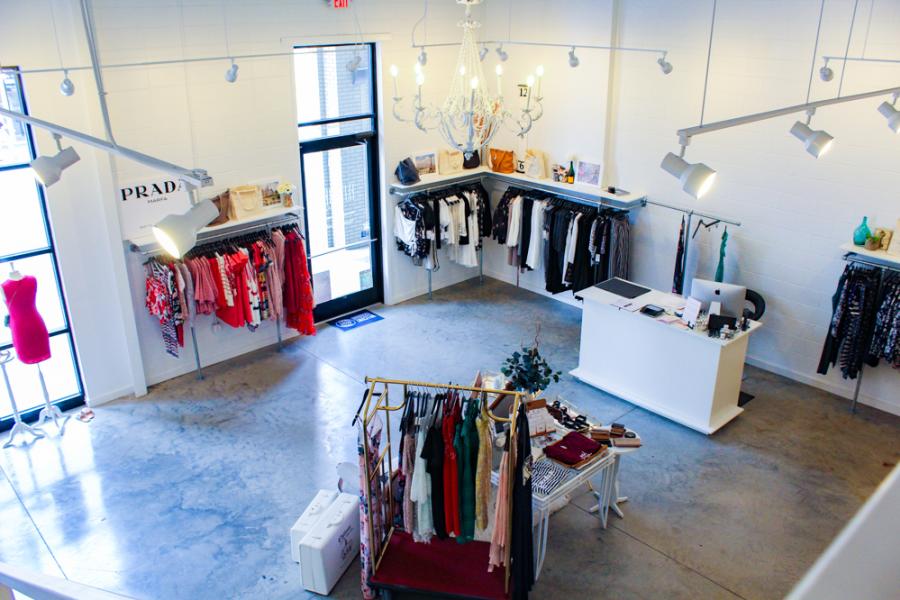 All retail stores are allowed to operate at 50% capacity, as along as social distancing can be maintained between patrons. Some stores may have limited or varied operating hours, so check with individual retailers.
Parks & Preserves: Open with Restrictions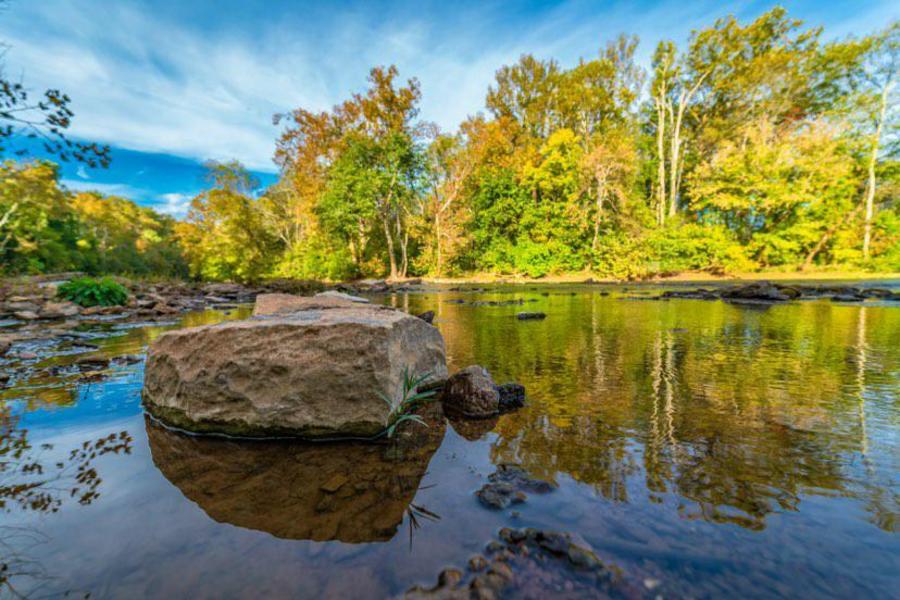 City of Huntsville and City of Madison parks are open, and encourage patrons to wear protective face coverings and maintain social distancing. Monte Sano State Park and Land Trust of North Alabama trails and nature preserves are open. Highlights of the revised policy include:
Playgrounds, splash pads, and pavilions open
Aquatics facilities are open with limited hours and capacity
Team athletics practice/skills development allowed; competition allowed within safety guidelines
Weight rooms are open with limited capacity
Locker rooms at City recreation centers are now open; masks must be worn in the communal areas
Expect that parks may have limited hours and/or amenities. 
Other Businesses that are Open with Restrictions
Barber shops, hair salons, nail salons, tattoo services, etc., may open subject to distancing and sanitation rules and guidelines. These recommendations have been developed by industry infection control experts in conjunction with the recommendations from the Occupational Safety and Health Administration's Guidance on Preparing Workplaces for COVID-19, and guidance from the Centers for Disease Control and Prevention (CDC): Guidelines for Disinfecting Your Facility.
Non-essential retail stores can open at 50% capacity, as long as they abide by the CDC's safety guidelines.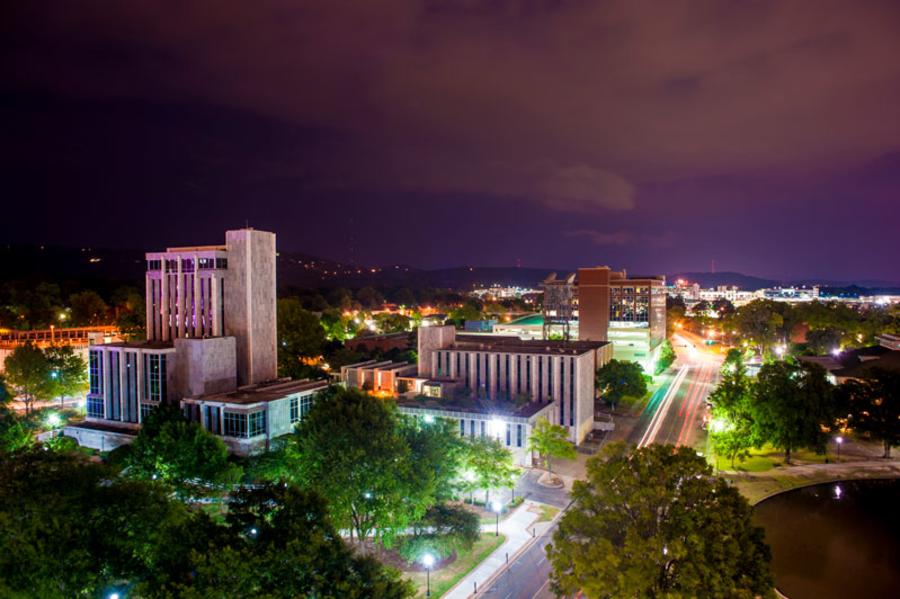 Reopening Announcements:
The current Safer at Home order is set to expire on Friday, March 5. Check our COVID-19 resource page for a list of reopening announcements from Huntsville tourism partners.
Transportation Update:
City of Huntsville Public Transit is running and has resumed its normal schedule.
Event Updates:
Many events have been cancelled or postponed. Be sure to check our Event Calendar for updates, and confirm details for individual events with the host organization.
Frequently Asked Questions About Travel to Huntsville/Madison County During COVID-19:
An event I had tickets for at the Von Braun Center got cancelled/rescheduled. Who do I contact about refunds? The Von Braun Center is working diligently with their performers and ticketing agencies to issue refunds (certain guidelines apply). Ticket holders for rescheduled events are encouraged to keep their original tickets and check the VBC's website for updates.
Is Space Camp still running? Space Camp remains operational, however they will close for the fall-winter season. More Space Camp FAQ and contact info can be found here.
Can I still fly in to the Huntsville International Airport? Yes, the Huntsville International Airport is fully operational and offering passenger service. All individuals entering the facility are required to wear a protective face covering.
Are hotels closed? Hotels are designated as essential businesses and are allowed to remain open. Individual hotels may decide to close or reduce operations - please check with your individual hotel.
Will I get a refund for travel if hotels are closed? Contact the hotel you've booked for specific refund information.
Are restaurants open? Yes, at the restaurant's discretion. Many are offering takeout or delivery service. Dine-in service (either inside the restaurant or outdoor dining) is also permitted at lower capacity and with space between dining parties. See our Restaurants & Breweries page for a list of establishments offering curbside pickup or delivery.
Who can I call if I have questions related to COVID-19? The Alabama Department of Public Health's general information line is (334) 206-5300. The CVB administrative office can be reached Monday - Friday, 8 a.m. - 5 p.m. CST, at 256-551-2230.