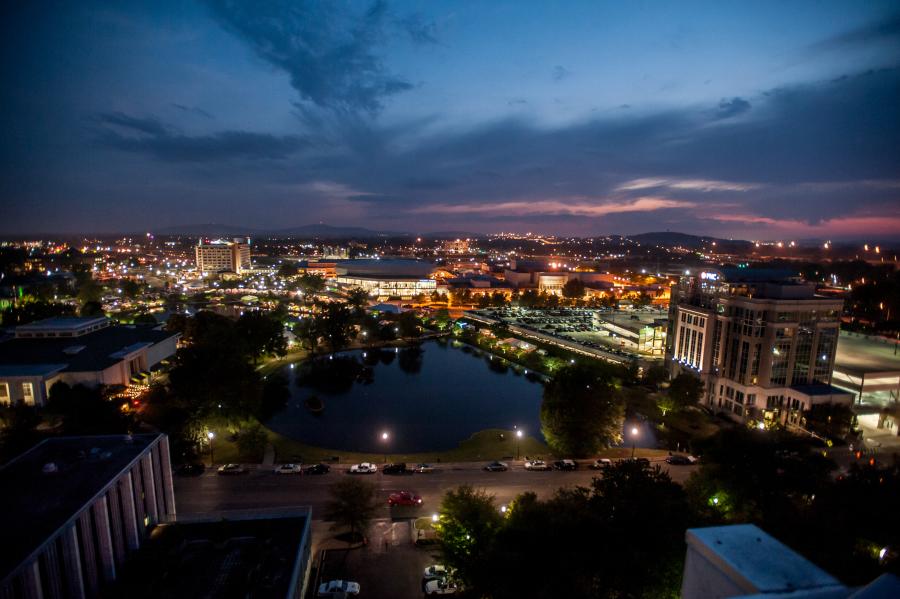 So, you've planned a solo trip to Huntsville!
In Huntsville, so many local favorite activities are great to do with friends or on your own. Whether you're planning a daytrip alone, or you're in town for a conference, I'll help you get the most out of your time here. Read on for the solo traveler's guide to Huntsville.
Get to Know the Rocket City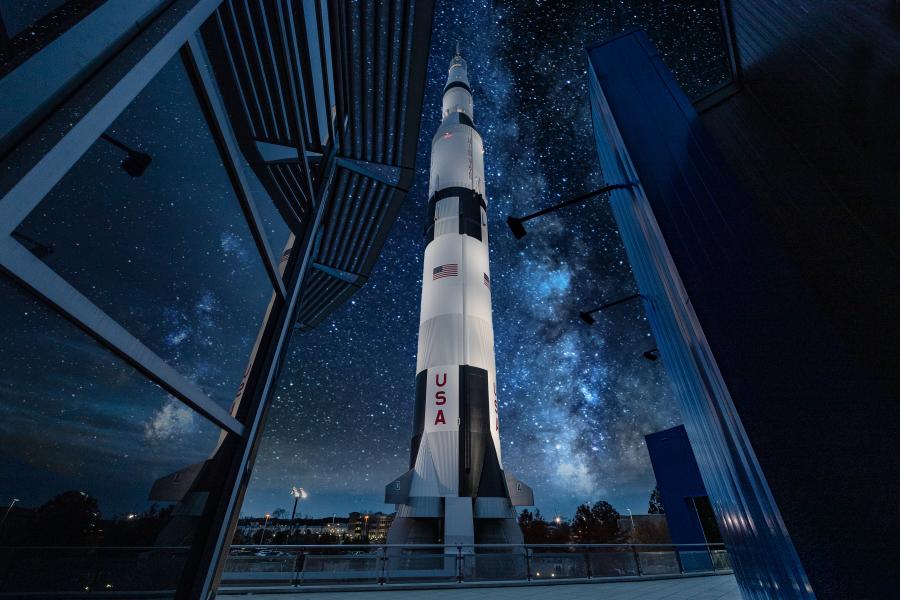 Expect a unique culture in Huntsville: one that's southern, smart, and scrumptious. Huntsville has the southern, charming feel of a bigger Southern city. Its rich history of aerospace and defense earned us the nickname "Rocket City". With a great food scene, activities aplenty, and lots of cool spaces to explore, it's our perfect blend of paradise.
Get ready to meet all kinds of people on your trip to Huntsville, from actual rocket scientists at NASA's Marshall Space Flight Center to college students at local colleges and universities. You never know what the person sitting next to you at the bar is an expert in, and I love that about Huntsville.
Bring with you a hearty appetite and walking shoes if you'd like to explore. I also recommend having a car, or access to rideshare transportation, for this solo tour of Huntsville. Different areas of the Rocket City have totally different vibes, which makes driving to several locations a must-do.
Things to Do
There are all kinds of things to do in Huntsville. We'll start with the most popular attractions I recommend for all solo travelers looking for adventure.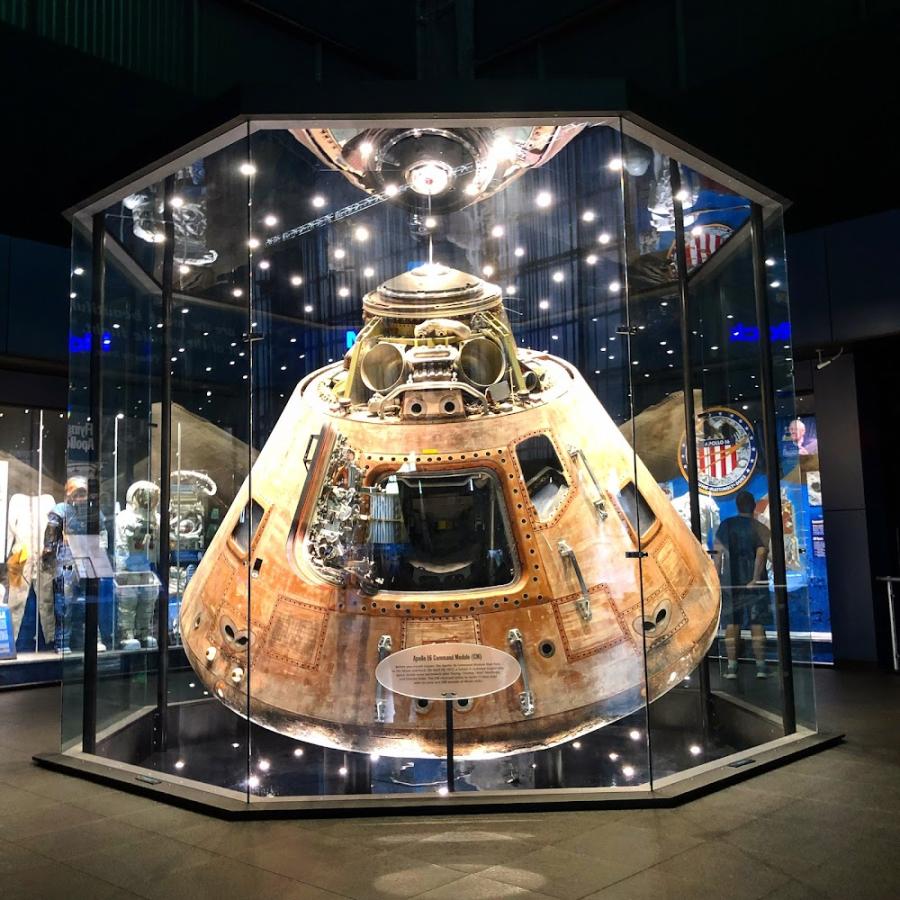 Visit Alabama's #1 tourist attraction and the NASA Marshall Space Flight Center official visitor center: the U.S. Space and Rocket Center. Lose yourself in history of America's space program and the city's contributions to human spaceflight. From exhibits, to the INTUITIVE Planetarium, to movies and shows, you're bound to learn and even have a few adventures! Plus, plenty of photo opportunities to help you get the perfect 'gram. And if you're hungry for conversation, engage NASA and military retirees roaming about the museum. They serve as docents and help bring that history to life. Note: the Rocket Center encourages pre-purchasing tickets.
Get outdoors with a hike at the city's Monte Sano State Park, just minutes from downtown. From the lodge, to numerous hiking and biking trails, and views at the overlook, there is no shortage of ways to enjoy time alone in nature. If the mountain's not your scene, the city has a host of greenways and trails you can enjoy instead.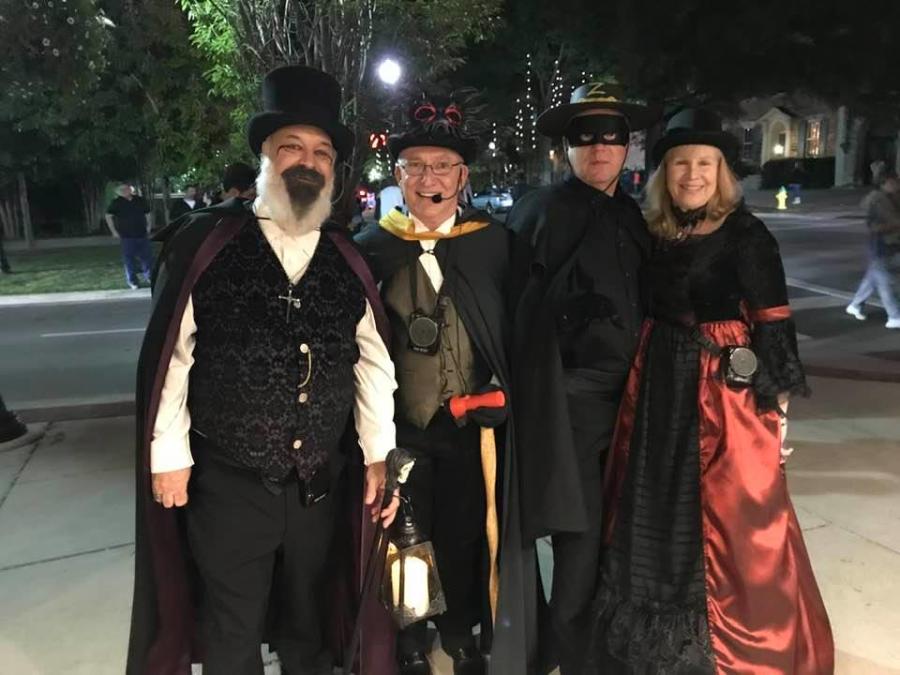 Explore Huntsville's historic neighborhoods to view some amazing architecture and antebellum homes. It's worth driving through, but you'll get a unique perspective doing a walking tour. The best guided one is at night: the Huntsville Ghost Walk. Join a friendly tour group on the Ghost Walk's Old Town route, taking you around the historic district on a journey through Huntsville's haunted history. It takes about an hour and a half to complete in September in October. You can also take a self-guided tour any time of the year.
Witness Huntsville's strong art scene. Lowe Mill Arts and Entertainment has the perfect mixture of art, snacks, and interesting people. An old-mill-turned-events venue, you'll lose yourself among galleries, working studios and a stacked events calendar to include concerts, markets, and even things like Kitten Yoga. Prepare to stay busy and intrigued in a place you don't need a travel partner to enjoy. Pro tip: try a mason jar of Piper and Leaf artisan tea (Front Porch Special is their signature blend—my out-of-town friends request it every time they visit.)
Get wet. If you brought a swimsuit and it's still warm enough to hit the water, try a paddle boarding, kayaking, or floating trip on the Flint River or Tennessee River! You don't need to bring gear if you rent from establishments like Forrest Stand Up Paddling or Brown Bear Canoe and Kayak Rentals. Pack some hydration and a snack, and you'll be good to go! Check out the water guide to Huntsville here.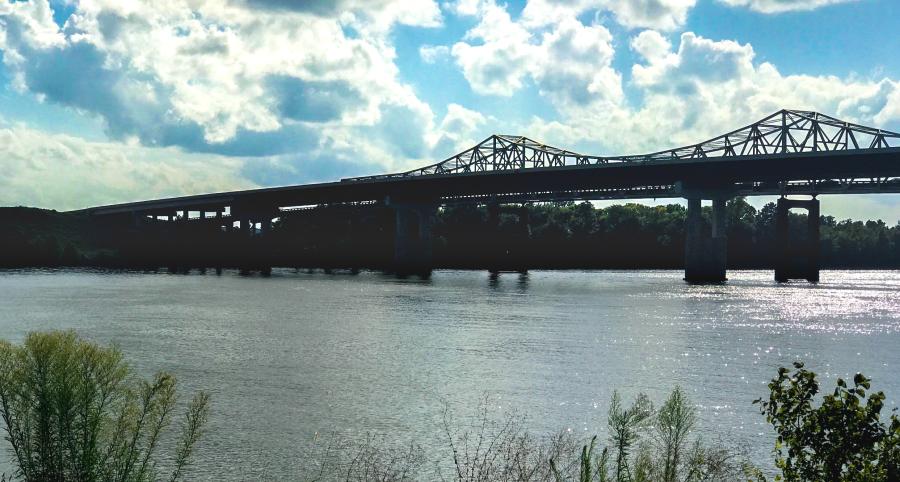 If watersports aren't your thing, you can also visit Huntsville's Ditto Landing for a view of the Tennessee River Bridge at the marina and access to a fantastic walking trail.
Catch a comedy act at Stand Up Live! From up-and-comers to established performers, Stand Up Live is a comedy club serving up delicious food and drinks with all the laughs you need to melt your stress away. There are all different types of seating, so don't worry that you're showing up alone. Shenanigans Comedy Theatre also brings in local comics, improv groups, and community performers as well.
Don't forget about relaxation! Get a salon blowout at Gray Salon and Blow Dry Bar, or sit back and pamper yourself with a spa treatment at Terramé.
Explore Downtown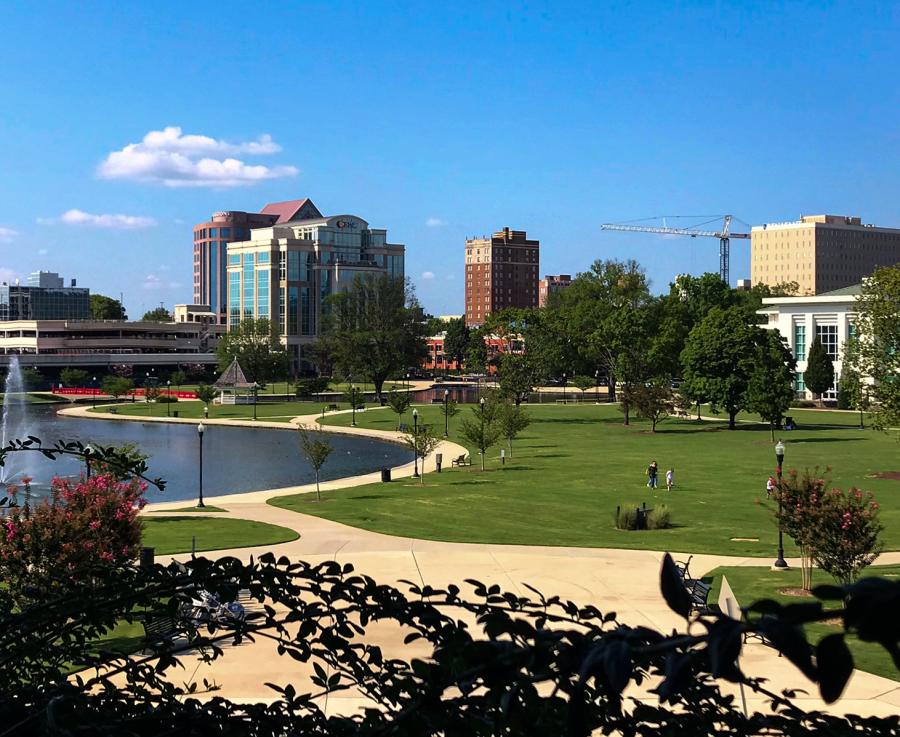 You can't do much better than Downtown Huntsville for a one-stop-shop of food and fun. Featuring plenty of hotels, you can make it a central hub for your activities during your stay. There's also plenty of street and garage parking, so you can park and walk to any of the sites below.
Start out exploring Huntsville's most iconic green space, Big Spring Park. In the center of downtown, Church Street splits this park into an East and West side. On the western side, you can feed the resident ducks, walk the classic red bridge, people-watch in the gazebo, or grab a pizza at Pane e Vino overlooking the park. If it rains, or you want a break from the heat, pop by the Huntsville Museum of Art to check out the latest exhibits.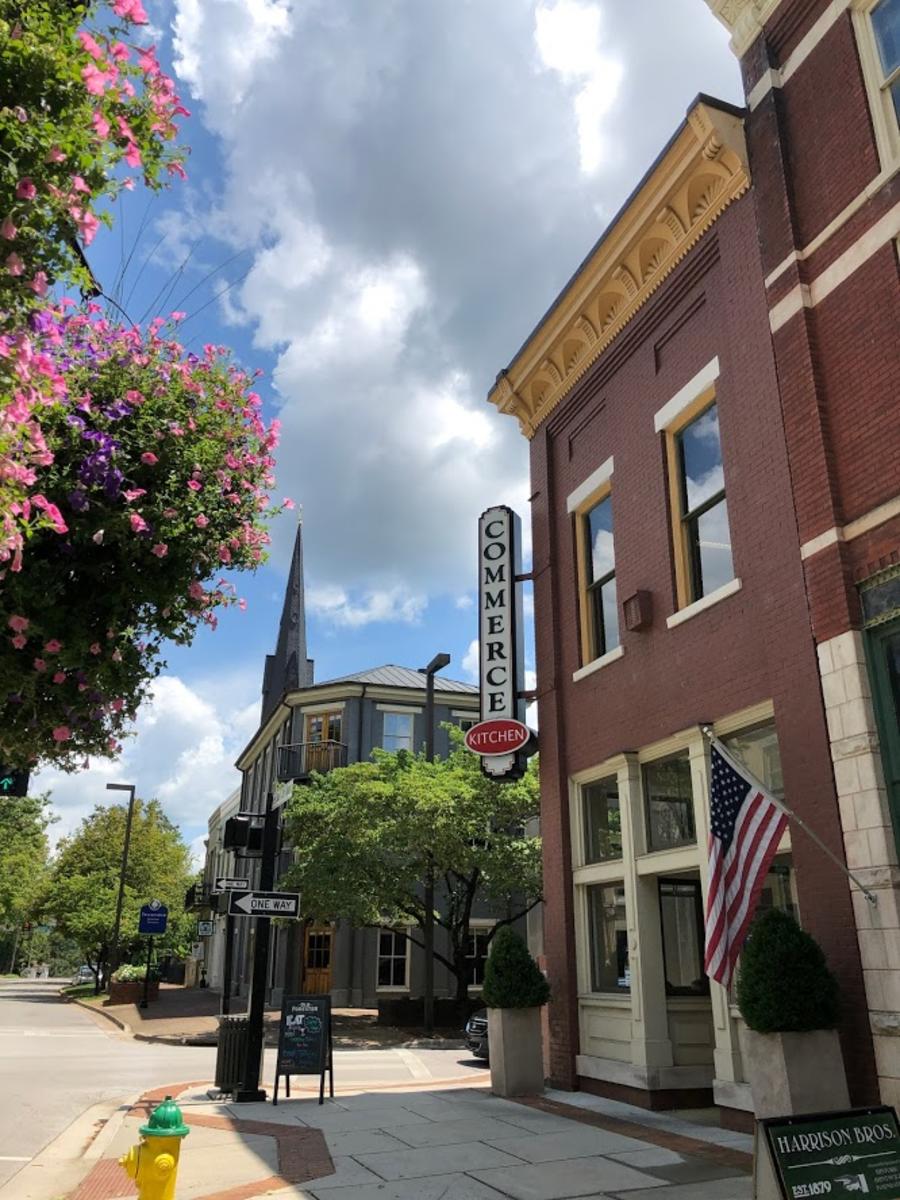 From there, you can cross the road to the park's east side and climb the stairs to the Madison County Courthouse Square. Grab food from restaurants like gastropub BeeZr, or take it to go and eat from a bench. Visit local shops— try Harrison Brothers Hardware for an old-timey dose of Huntsville charm, or the creative spaces known as Clinton Row for one-of-a-kind gifts. Live music and activities are often taking place in the evenings outside the courthouse, too. This area of Huntsville is a walkable adventure you can have, and thoroughly enjoy, alone.
I'd also like to point out that this section of Huntsville's downtown is part of the city's Quigley Arts & Entertainment District—meaning, a designated area where it's totally legal for you to carry around a purple cup of alcohol from many local restaurants. The more you know!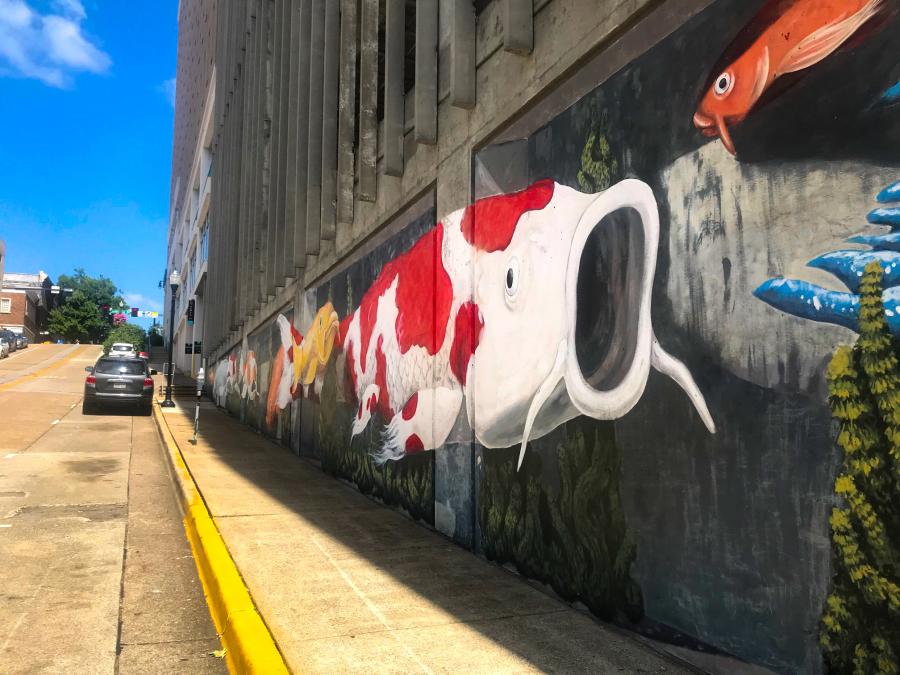 I also recommend paying attention to the public art all around you in downtown Huntsville! Arts Huntsville created this handy map of "secret" art to hunt for nearby. Hop on a blue bike through Huntsville's bikeshare program and try to find them all!
And, prepare to be entertained! Huntsville's Von Braun Center downtown is a multipurpose event space that's always got something fun going on! Catch a show from the Broadway Theatre League in the Playhouse, a concert at the new Mars Music Hall, or a symphony at the larger Mark C. Smith Concert Hall. The Propst Arena is home to the SPLH hockey team, Huntsville Havoc. The North/South event halls are always hosting convention and trade shows. It's worth checking out the events calendar before your trip, so you can plan around any offering that catches your eye.
You'll find a number of rooftop bars downtown, from Rhythm on Monroe to Bar Vista and more. They're a short walk from the parking decks downtown, and you'll find each has their own feel and vantage point of the downtown landscape. Any of them would be a great place to get the lay of the land, take a photo perfectly staged for Instagram, relax after a walk, and plan your next move.
Good Vibes
Hungry for photography-friendly, vibey spaces that make Huntsville unique? It's worth driving further out from downtown to these must-see spots you'll talk about for years to come.
Huntsville is king of transforming and reusing old spaces, and the perfect example of that is Stovehouse. This trendy Huntsville favorite is an old factory that's now a village of cool spots to eat, drink, and play. I recommend this spot if you need to kill some time on your trip, or if you don't know what you want to eat-- you'll find everything here from bbq to my favorite milkshakes in town, to craft cocktails. In the colder months, warm up by a fire pit and sip a hot toddy. With lawn games and live music, the people-watching here is top-notch and you might make some new friends.
And, buy something fresh at the farmer's market at The Camp! Not only is The Camp, located in the MidCity district, a fun entertainment space with everything from coffee shops to food trucks, but you'll meet farmers, makers, growers, and more on Sunday afternoons at The Market at MidCity there through November 14.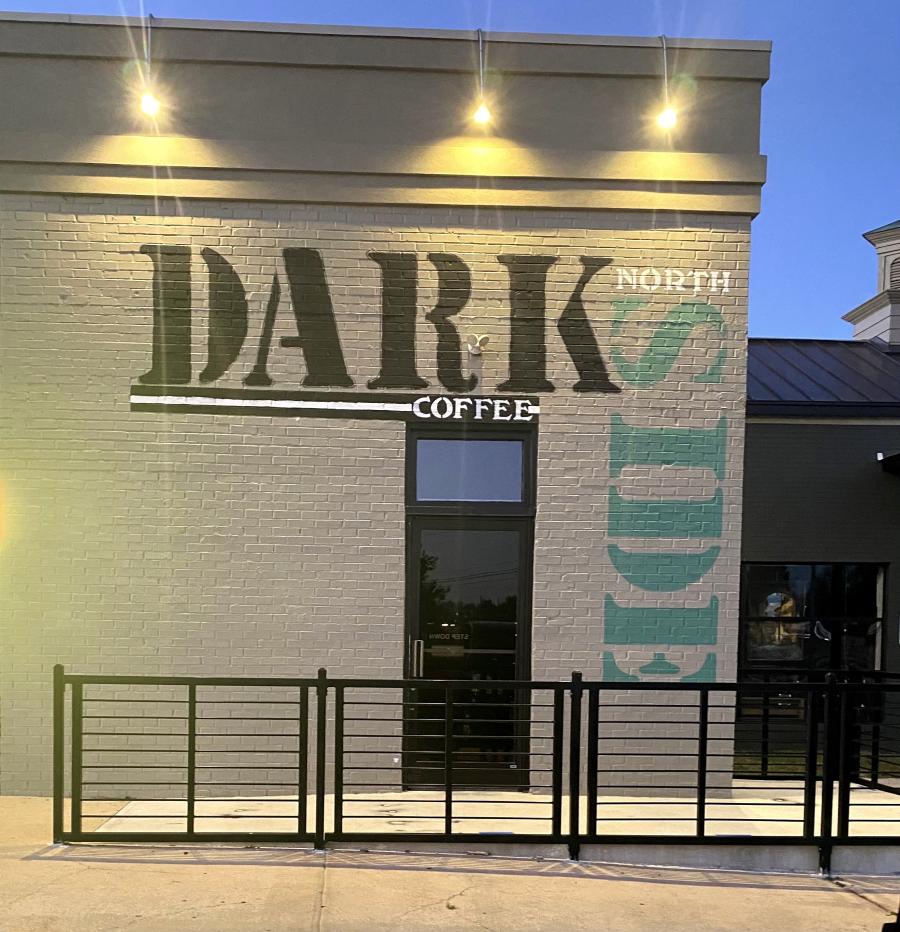 Huntsville is as eclectic as it is historic, and you'll find great vibes at some of the most unique coffee houses in the city. From the gorgeous latte art and quirky décor, you'll be glad you visited Gold Sprint Coffee on 9th Avenue SW. And, if you want to sample from a cereal bar (pictured above) to go with your brew, check out Dark Side on Huntsville's North side. Never fear showing up solo: you'll find people camping out in a nook or on patios in coffee shops around the city.
You can infer a lot about a place by the brews made there. Interested in trying local beer? Try Straight to Ale at the city's Campus No. 805 venue repurposing an old middle school. This brewery has grown fast and is a local favorite. Campus No. 805 is a great place to roam the halls and green space, as it is also home to great bars, restaurants, coffee shops and more (see if you can find the secret speakeasy!)
What are you waiting for?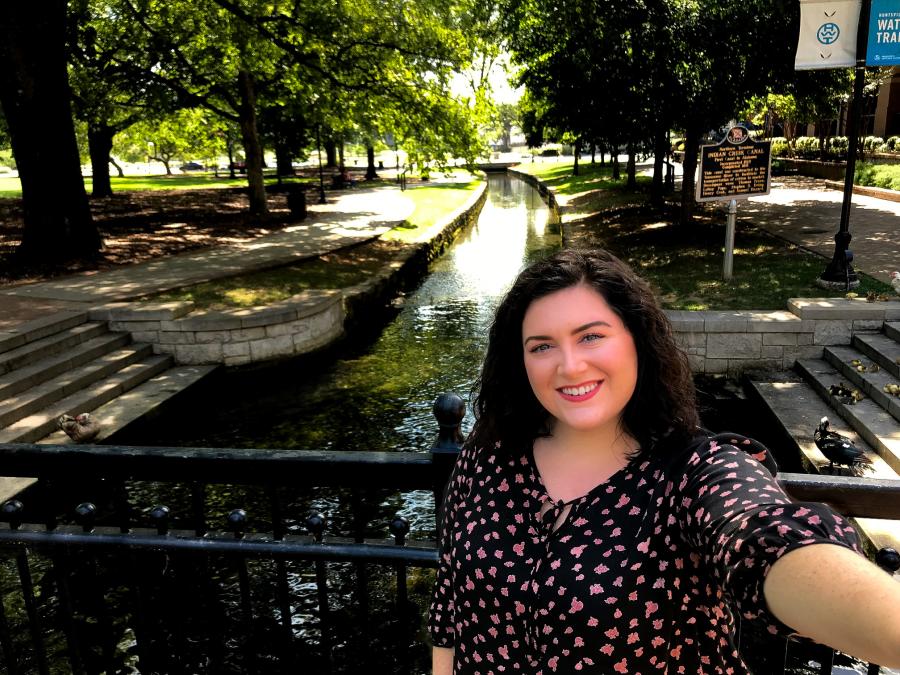 With this guide to solo adventures in the Rocket City, you're ready to hit the road. If you're craving great food, charmed by a smart community, and excited to spy a rocket or two, it's time to book that solo trip to Huntsville!