It's the most wonderful time of the year. And no, I'm not talking about Christmas; I'm talking about fall! 
The season brings us so many amazing views, colors, feelings, and super fun activities. It's my favorite time in Huntsville, and with a bit of preparation and planning, it will be yours too.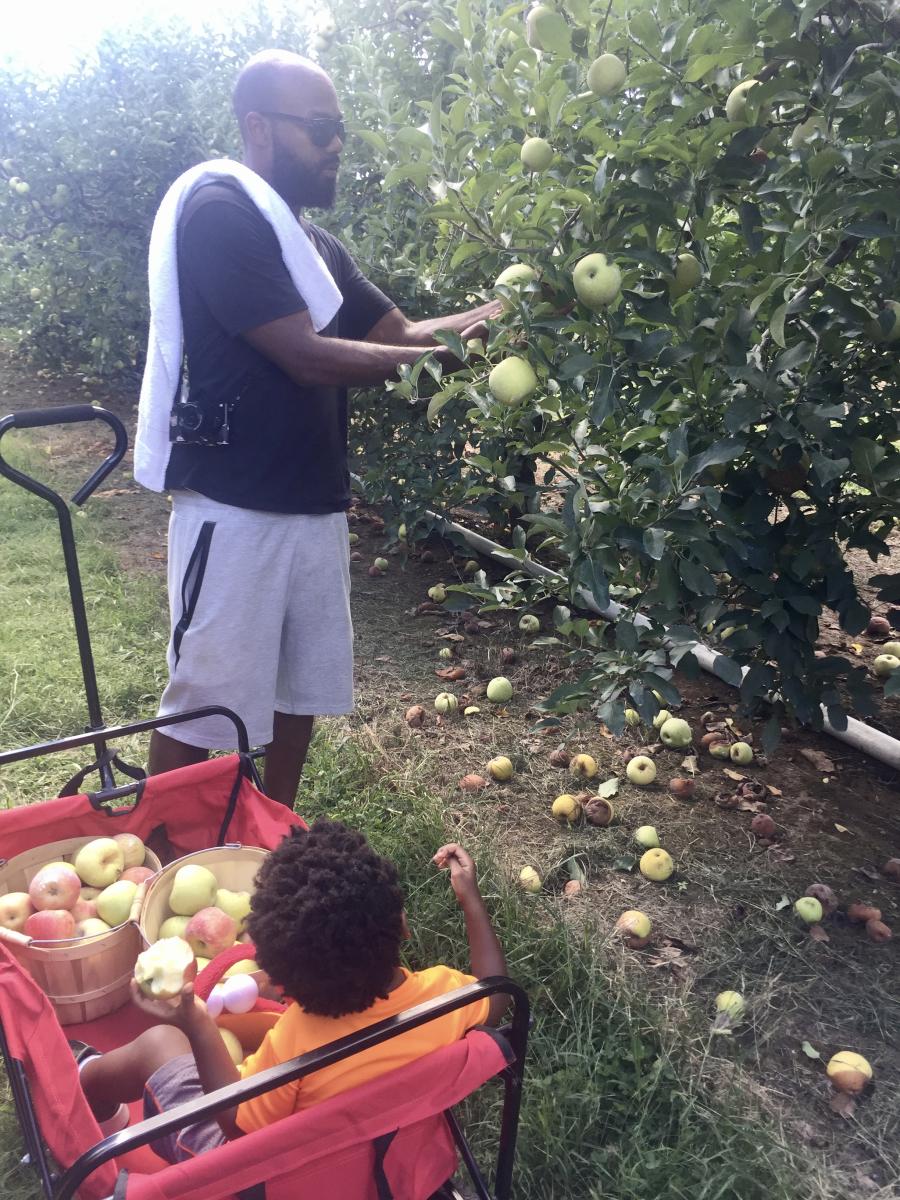 When it comes to apple picking, this is the place to be! Scott's Orchard, a family-owned and operated farm currently being run by third-generation farmers. It is one of the only places in North Alabama that allows you to pick your apples. While simply going to an orchard seeing where your apples come from is special, picking them yourself is always better.
Along with picking, the farm has plenty of attractions to keep your family entertained long after the last apple is picked. Enjoy the kid's area with pedal karts, slides, and bouncing, then head inside to purchase some of their tasty treats, including the famous Apple Slushie. 
Don't forget to pack your camera; this is the perfect place to capture family pictures! 
Here's what you need to know 
- Scott's Orchard - 2163 Scott Rd Hazel Green, AL 35750
- The field opens at 8:00 and closes at 5:00
- A half peck is typically about 12 apples and a peck fits about 24 apples
- Food trucks will be on site for lunch
- The Scott's Orchard store will also be open with gifts, apples, cider, donuts, slushies, and more treats
- After you pick, enjoy the bounce pad 
- Apple picking baskets are provided 
Pre purchase tickets here: https://scottsorchard.com/tickets/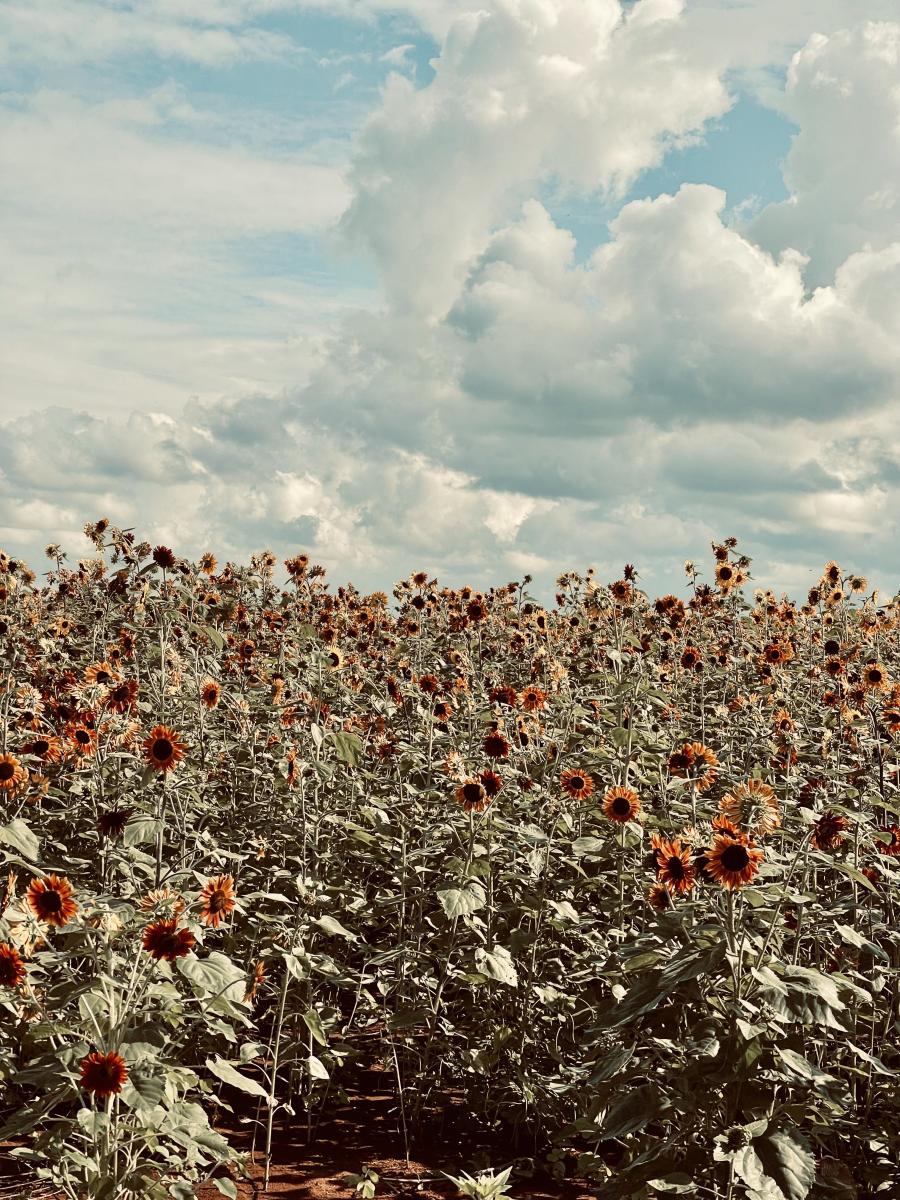 Sunflowers are pretty much symbolic of fall. It's for that reason alone that you should run to Hubert Family Farm to walk the beautiful rows of flowers and pick your favorites to carry home. While kids may or may not care one way or the other, they'll love using the giant clippers to cut the flowers. Click here to read more about Hubert Family Farms Sunflower patch.
Here's what you need to know
- Hubert Family Farm - 432 Narrow Ln. New Market, AL 35761
- Open Monday - Sunday - 9am to 7pm 
- Tickets: $8 day pass | $16 season pass
Kids 2 and under get in free!​
Flowers:
Farmhouse Bucket- $20 (all you can fill, fits 20+ flowers & includes bucket to keep)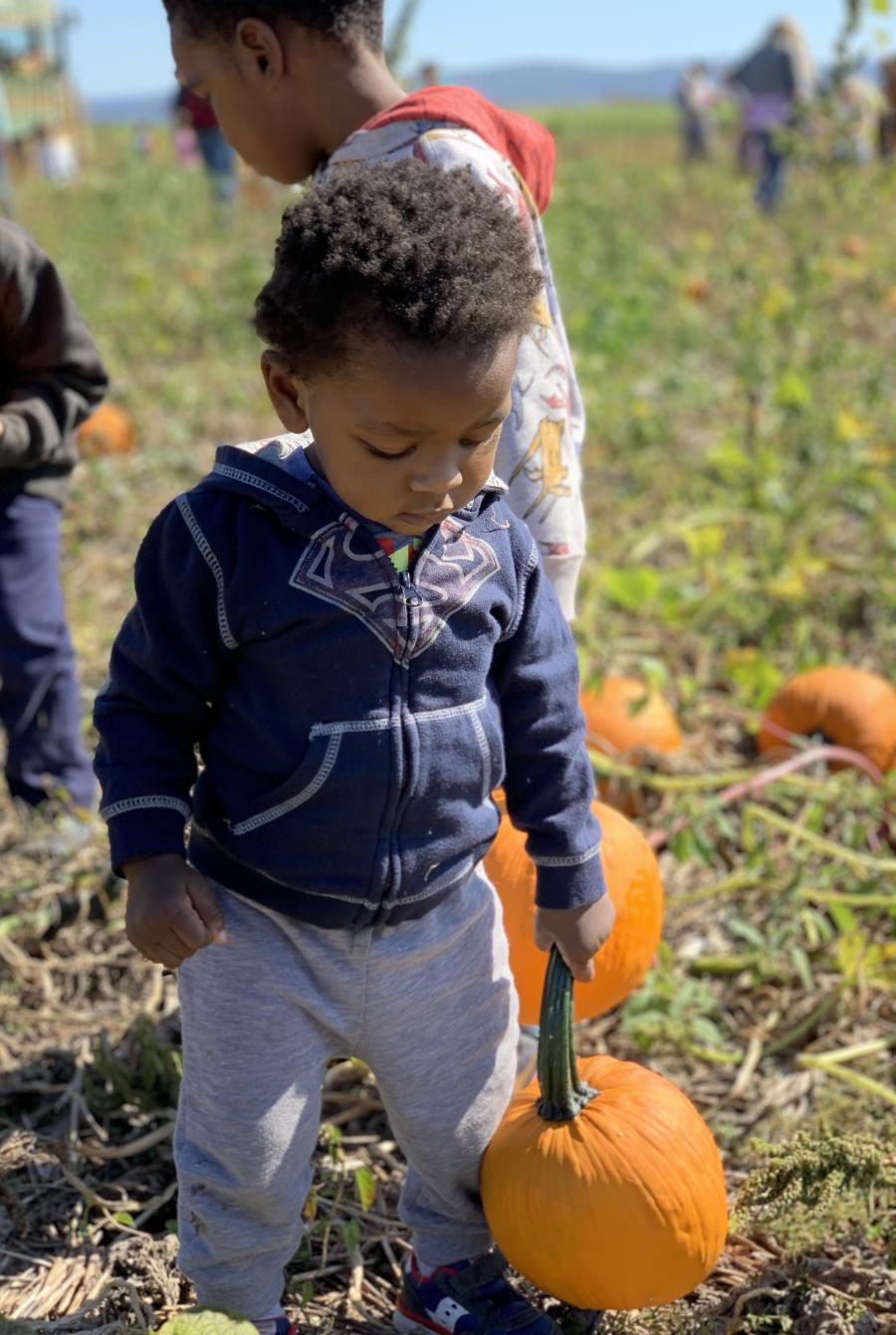 At over 7,000 acres, Tate's Farm is a community staple we've all come to love! 
From pumpkin picking, hayrides, and the beautiful barn playground, your family is sure to make many memories at Tate's annual Family Fall Festival! With so much to do and see, you could easily spend an entire day exploring the farm, taking pictures, and jumping from one activity to the next.  
Here's what you need to know
- Tate Family Farm - 8414 Moores Mill Rd, # A Meridianville, AL 35759
- Open Monday - Friday: 1pm to 8pm | Saturday: 9am to 9pm 
- $20 for ages 2 and older. Available for purchase online or at the barn. *Available for purchase at the admission barn during general admission hours.
Attractions
- Corn Cribs 
- Corn Train 
- U-Pick Pumpkins
- Hay Rides 
- Barnyard Animals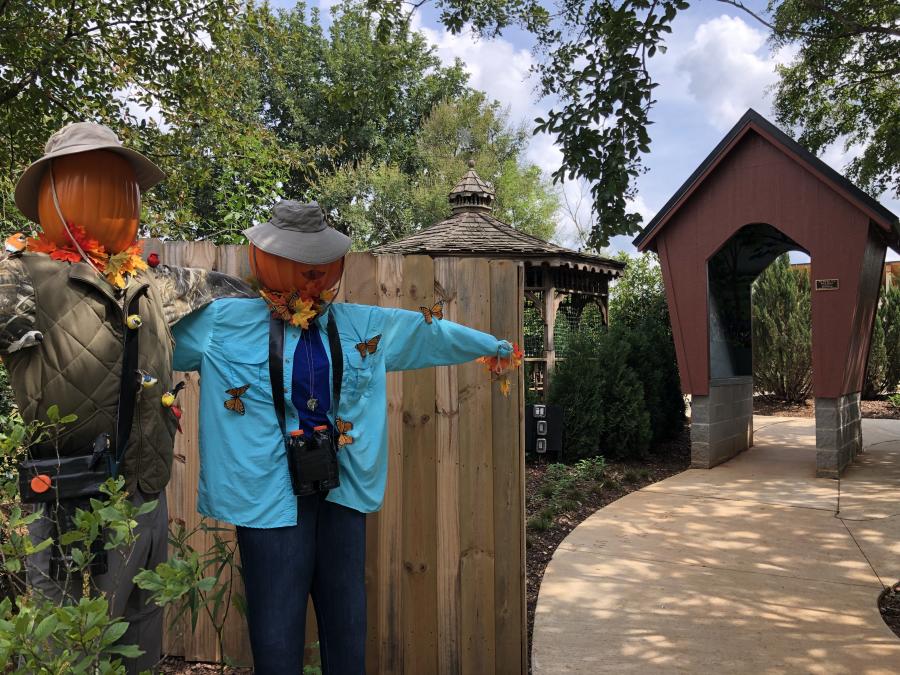 From September through October, the Huntsville Botanical Garden hosts lots of creative scarecrows submitted by different organizations in the city. They are always a joy to see and really great for a selfie or two! You should also check out these other parts to the "FestiFall at HBG." Learn more at their website. While you are there, don't forget to check out the Uncaged Exhibit where you will find 7 larger than life birdhouses placed around the garden.

Scarecrows: September 4 - October 31
Scarecrow Trail Night Hikes: October 8 & 22
Pumpkins: October 1-31
Fall Displays: September – October
Historic Tractor and Wagon Photo Op: September – October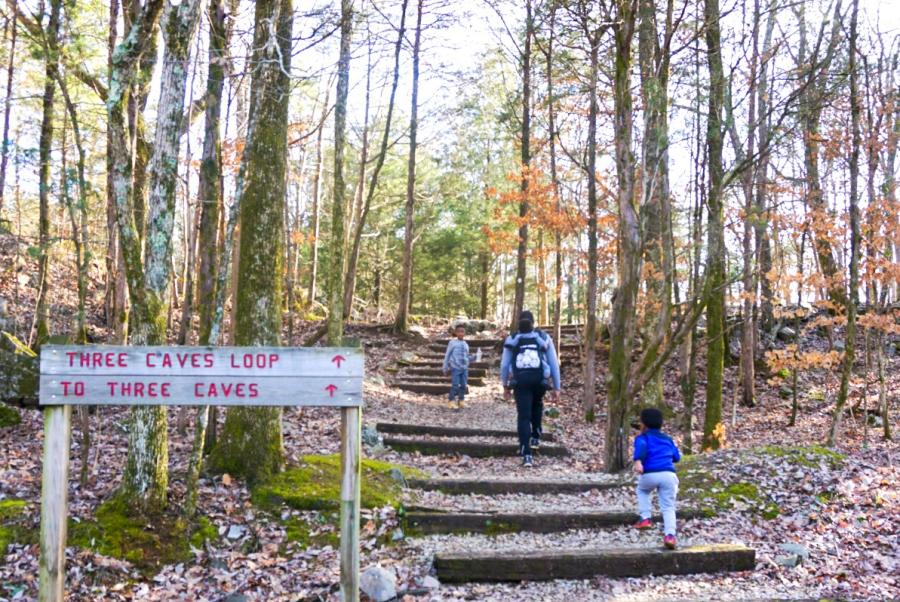 Some of our favorite experiences happen on hiking trails. One of the best trails to hike for families where you can get some amazing photos is the Madison County Nature Trail on Green Mountain. It has a covered bridge and is an easy hike for the whole family. The Three Caves Loop Trail  from Land Trust and Monte Sano State Park are both great for families to see the leaves changing and explore the outdoors. Click here to see some more family friendly hikes. 
Pumpkins, Slushies, and Veggies, oh my!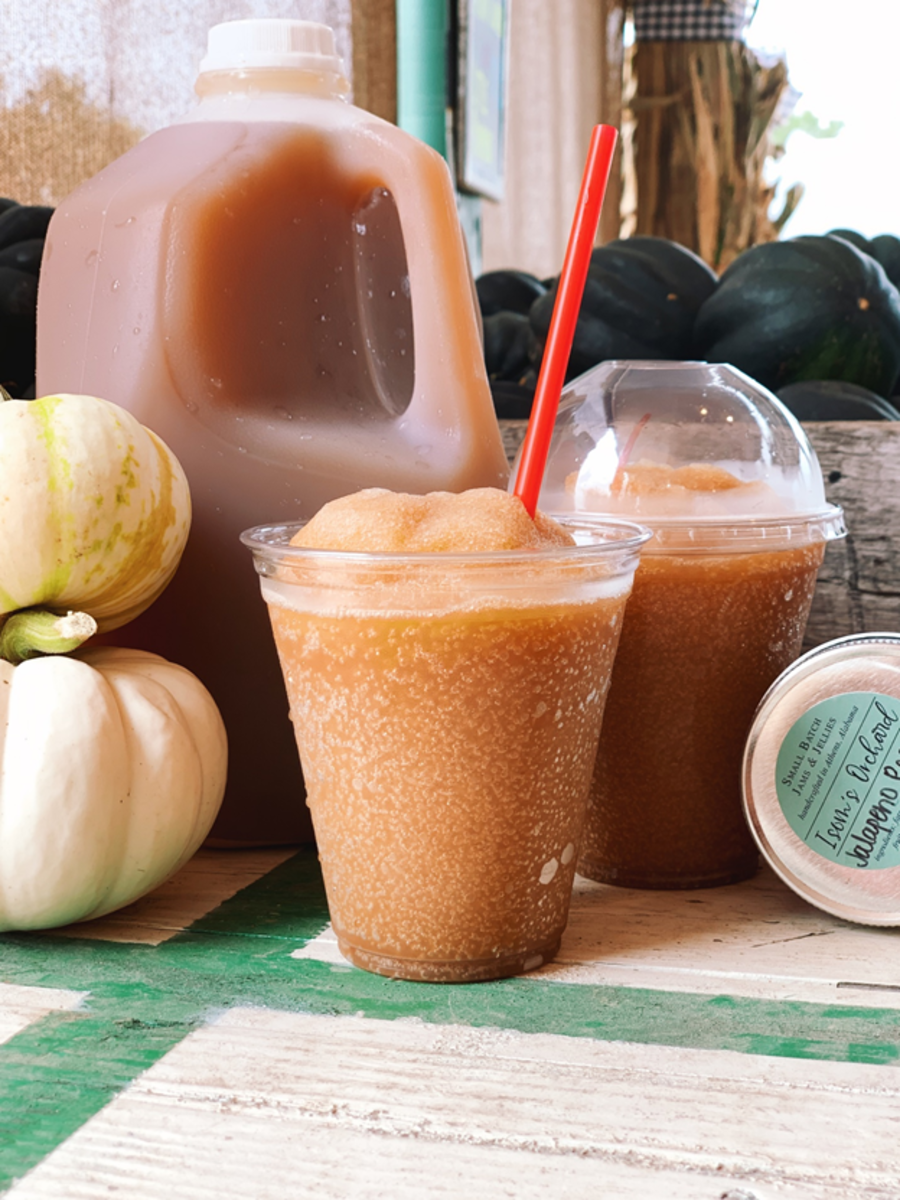 If you're looking for a more laid-back Fall experience, be sure to take a drive to Isom's Orchard on Hwy 72 in Athens, AL. My first taste of Isom's was many years ago when my parents visited me during one of AAMU's Homecoming games. On their way in from Chicago, they stopped at what they described as the "cutest vegetable stand" and picked up gourds and gallons of the best apple cider I've had to date. It took me years to venture out to Isom's on my own, but I discovered all the other wonderful things they carried when I did.
My family and I now make several trips during fall for seasonal veggies, mini pumpkins, fall color walks, and of course, apple cider. If you want to purchase your fall goodies without the hustle and bustle of hayrides and picking, Isom's is your best stop. 
Tip: Want delicious stovetop popcorn at home? Buy the kernels when visiting Isom's. They make fantastic popcorn.