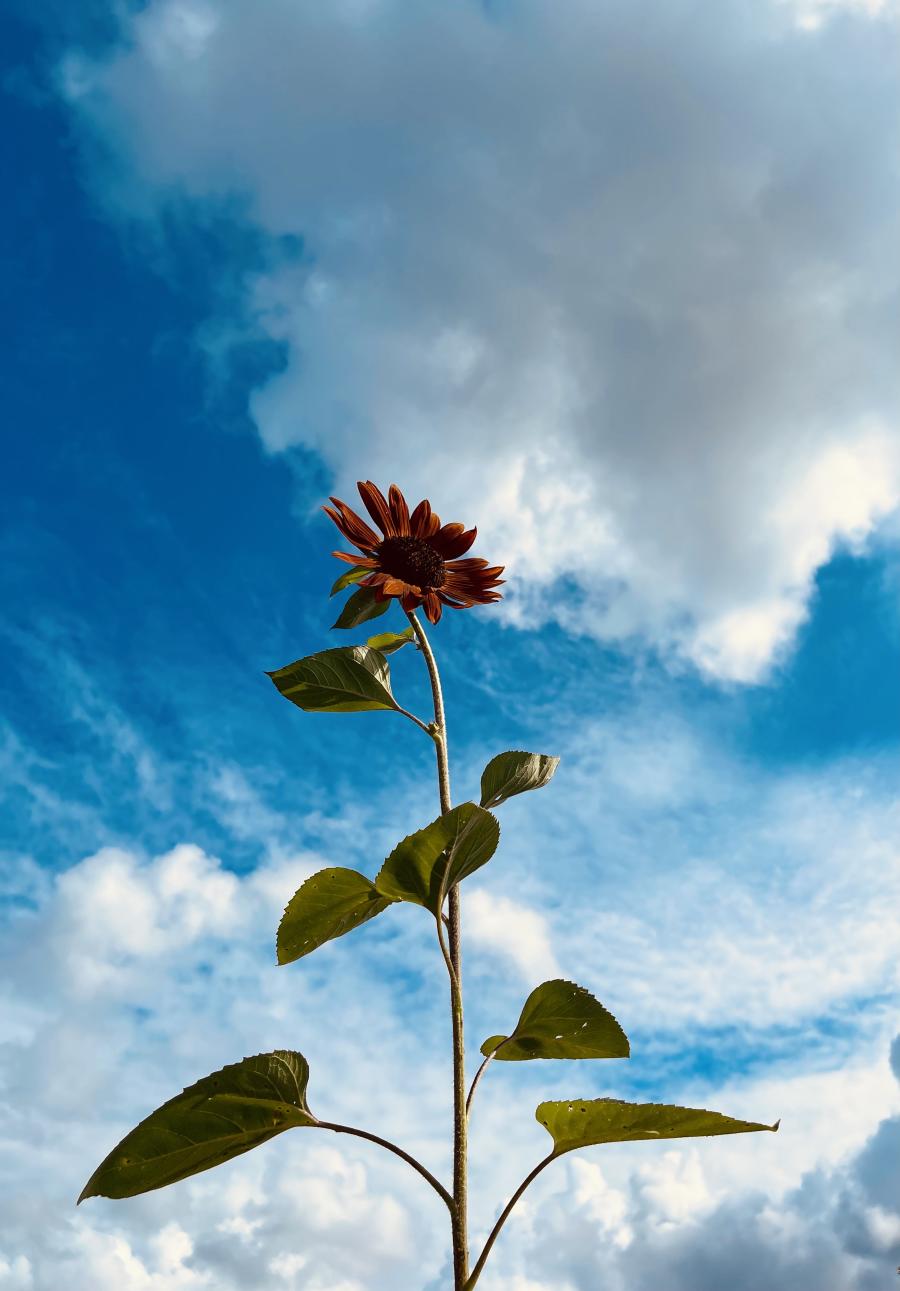 Summer fun is quickly coming to an end, but before we completely close the door on the hottest season of the year, Hubert Family Farms events you to join them for a few more events.
Hubert Family Farms is located just north of Huntsville in New Market, Alabama. As you make your way to the farm, you may notice there's a road named for this family, "Hubert Road." It's a nod to the family's hundred-plus acres in the area, with the original land being purchased in 1917. As you can probably imagine, farming has long roots in the Hubert family with this much land on hand.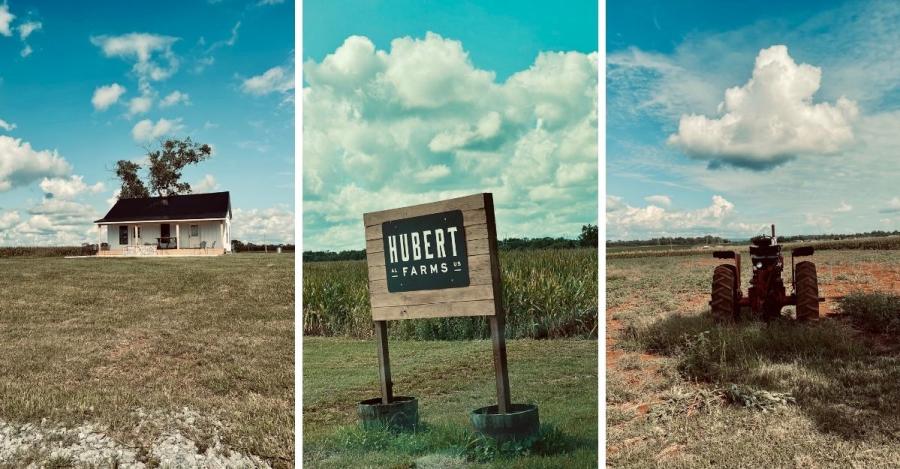 While farming may not be new, it wasn't until the spring of this year that the Hubert family decided to restructure their business practice, becoming one of the latest pick-your-own farms in North Alabama. 
Tulips were the spring craze, but now it's all about the sunflowers! These beautiful giants represent harvest, bounty, and provision. That's precisely what you'll feel as you walk the rows searching for the perfect flowers to take home.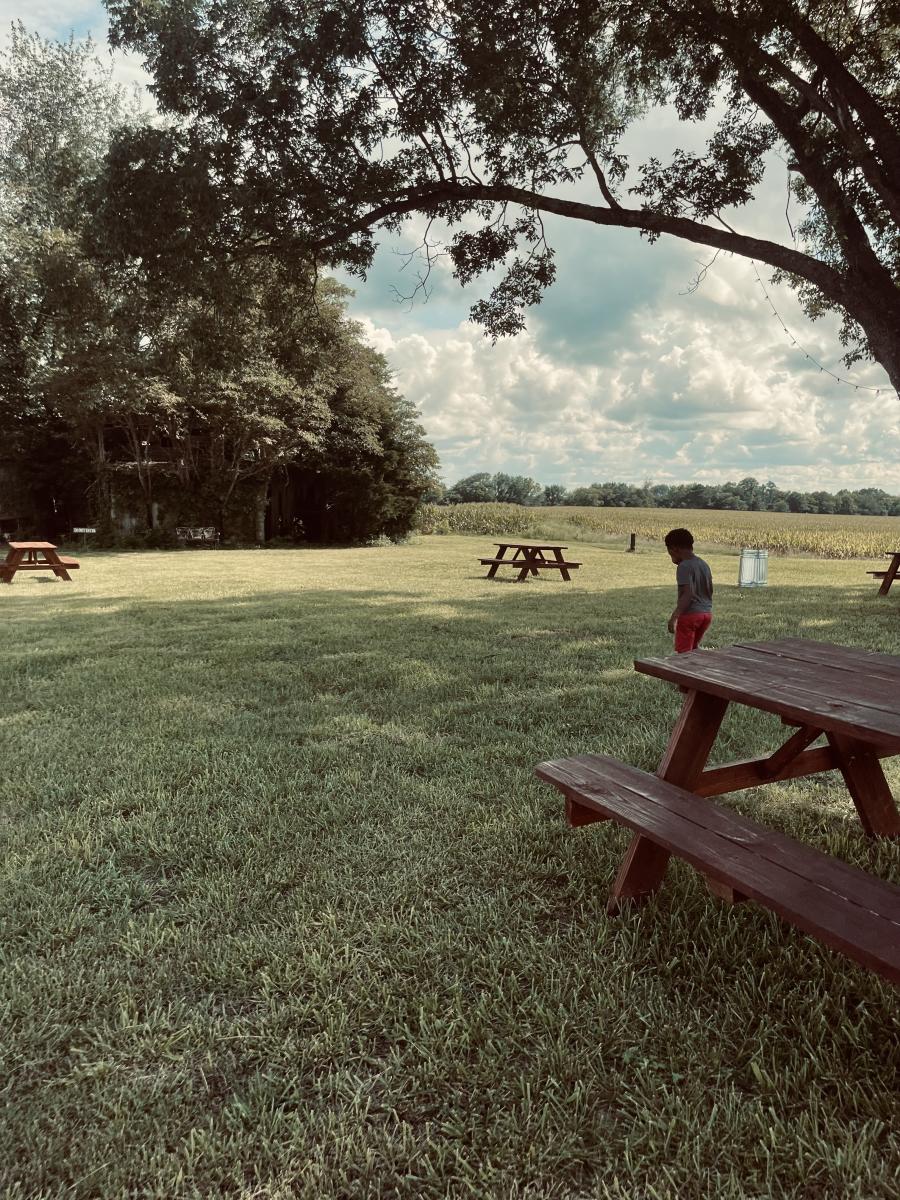 Picking is pretty straightforward, and the farm provides plenty of signage to guide you along as well as clippers and buckets. While you're there, be sure to take in the rest of the beauty, like the old barn, perfect for taking family pictures. There are also a few picnic tables available if you'd like to extend your visit.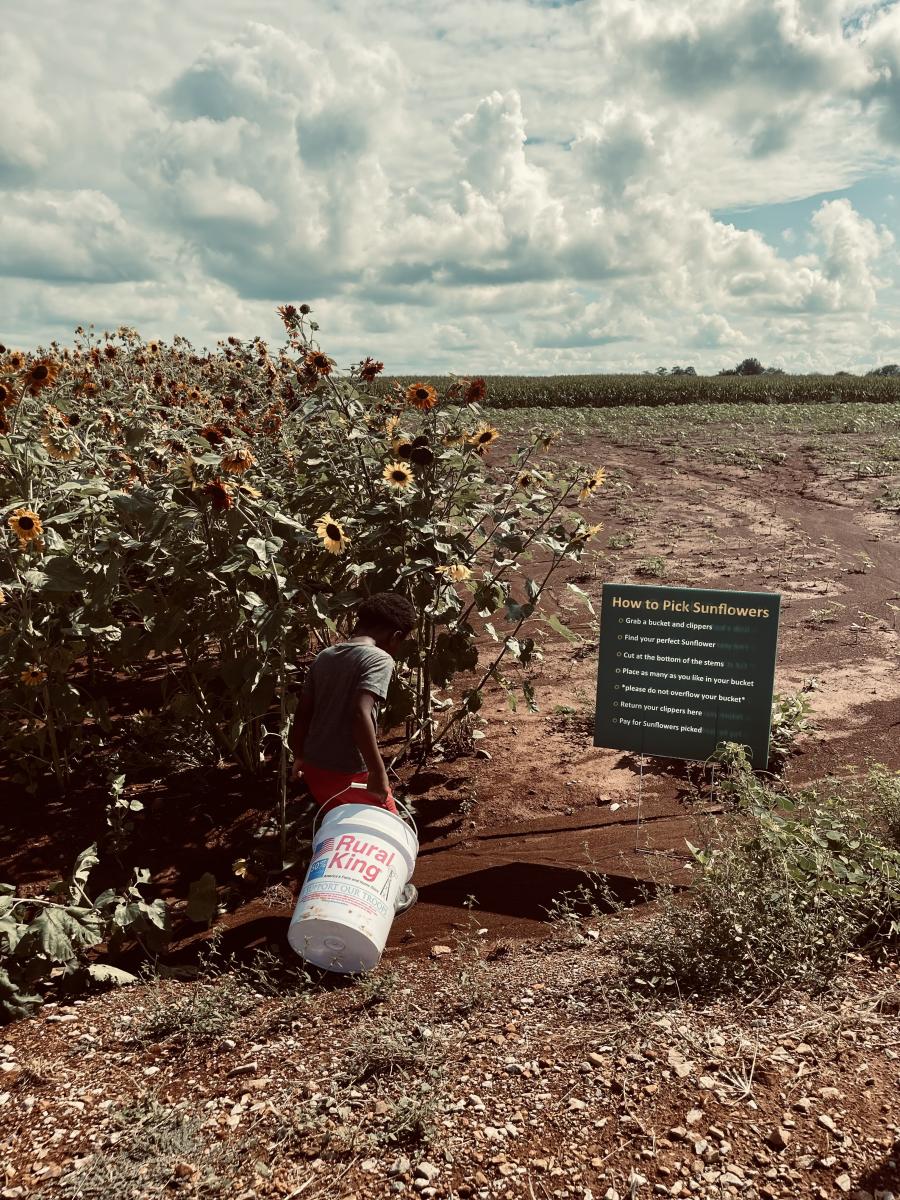 How to pick a sunflower
*Grab a bucket and clippers
*Find your perfect Sunflower
*Cut at the bottom of the stems
*Place as many you like in your bucket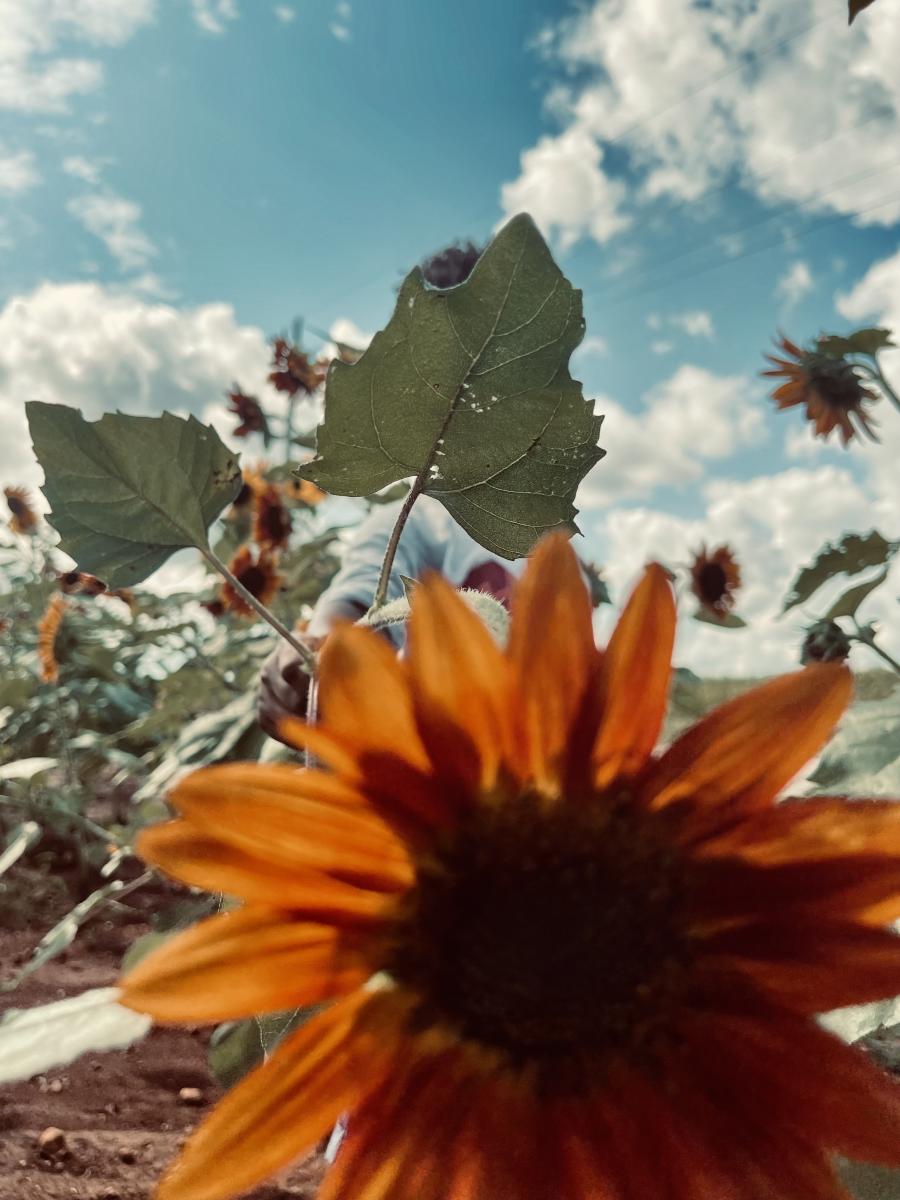 Besides preparing for the sunflower season, The Hubert Family Farm is hosting a Midsummer open-air market on Saturday, August 28th. The event has sixty vendors slated to attend. They'll have everything from produce, jewelry, clothes, dog accessories, books, and face painting for kids. 
Make sure to bring your appetite because plenty of food trucks will also be available to keep everyone fed and happy! The Midsummer Market will be an excellent way to glance at the beautiful sunflowers, which will be available for picking in early September.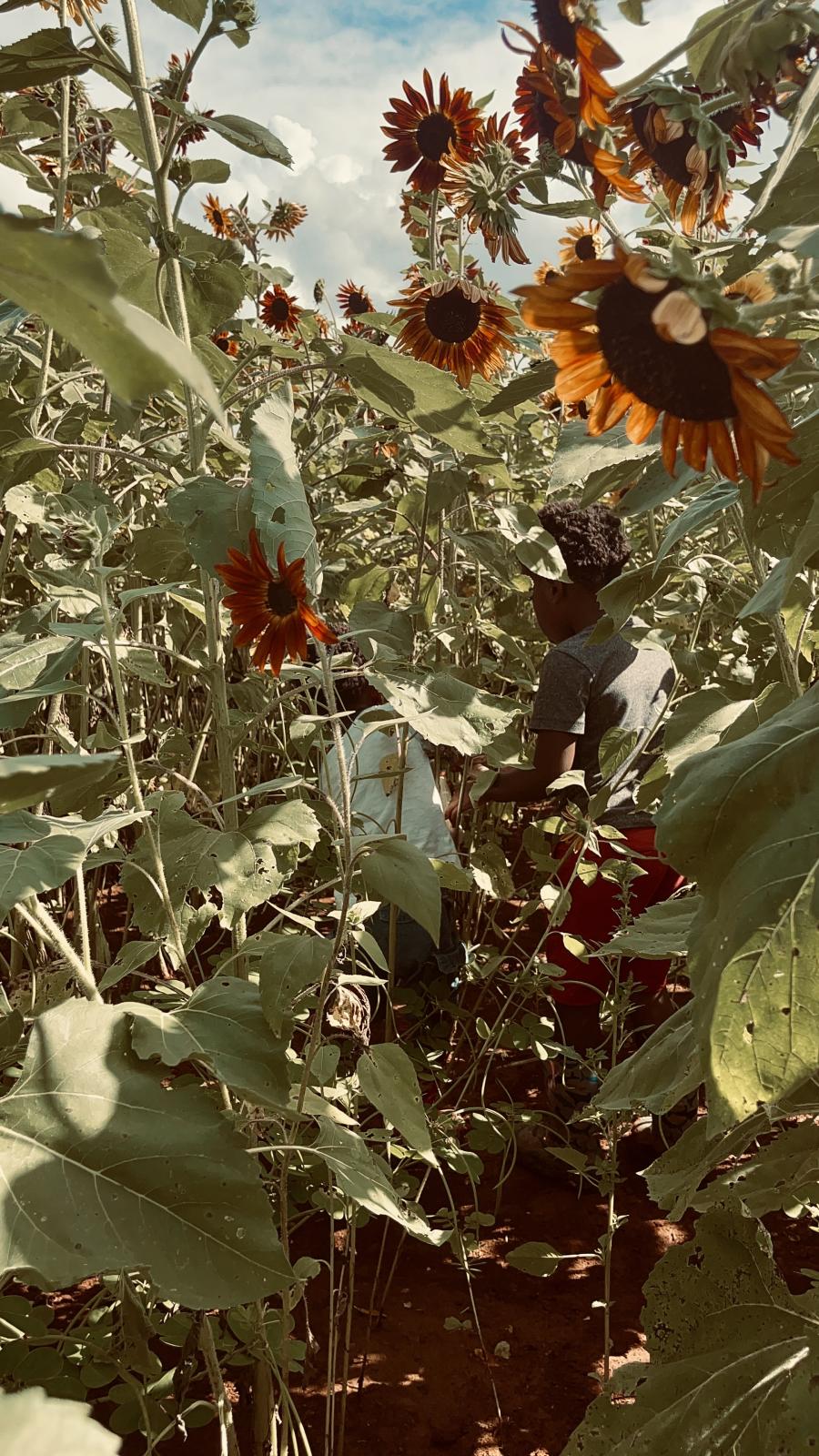 As of now, the Huberts are planning to end their first season open to the public with pick-your-own sunflowers. But during our visit, I learned that they have big plans for the future and hope to one day host an Oktoberfest and have a permanent produce stand available for visitors. 
Be sure to stop by for the market and sunflowers. Plan an early visit because once they're gone, you won't have another chance until 2022.
Fun Fact:
Seth Hubert is a fellow Alabama A&M University Alum. Go Bulldogs!
Hubert Family Farm
432 Narrow Lane
New Market, AL 35761
Mon-Sat 9 AM-5 PM
Sunday 12 PM-5 PM
Admission: $5/person
You-pick Sunflowers: $1.50/stem
Stay up to date and learn more about the Midsummer Market.