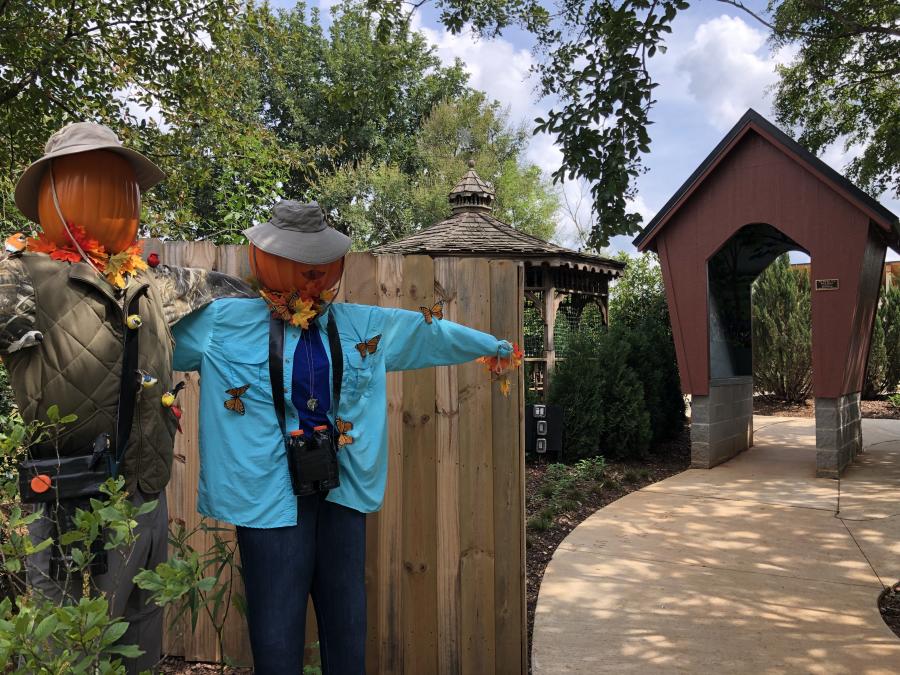 Fall is in the air: light jackets, apple cider, pumpkin everything and scarecrows!
In the months of September and October, the Huntsville Botanical Garden puts those scarecrows front and center on the Scarecrow Trail. Make sure to also explore the Night Blooms and Uncaged exhibits while they are up in September and October.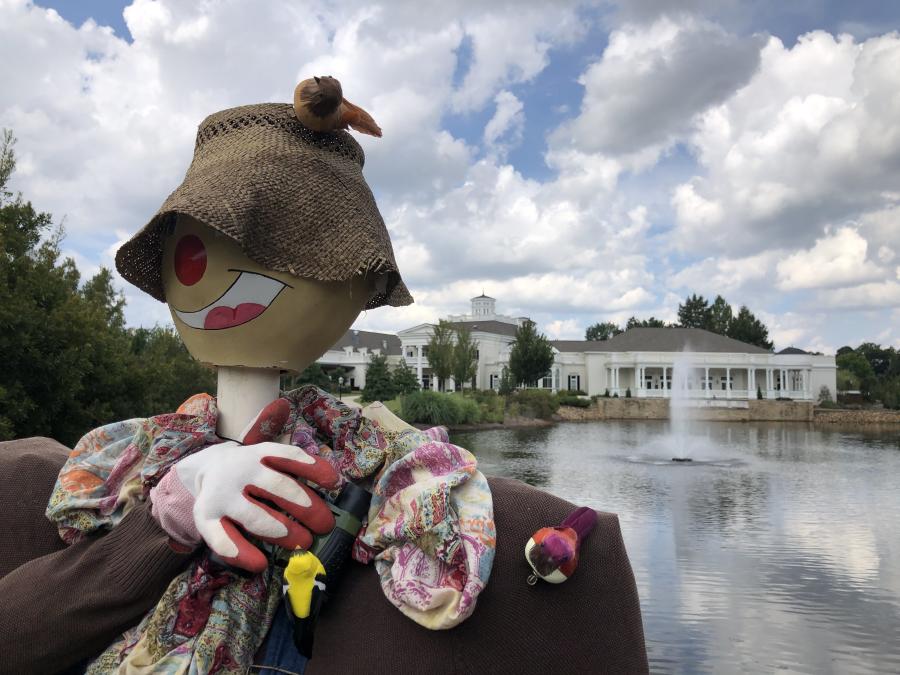 Suitable for all ages, some creations are just for the sheer fun of it, and some are a little spooky.  Some even allow you to get right in the scene – don't forget your camera! – and the displays in October are the perfect setting for a family photo! Scarecrows are scattered throughout the Garden.  You can either explore on your own and discover surprises, or pick up a map at the garden entrance.
Admission to the Garden is $14 for adults, $12 for seniors, military and students, $9 for children 3 - 17 and is free for children under 2.  Or, become a member and get free admission all year round in exchange for supporting the Garden's mission. The Scarecrow Trail is free with Garden Admission or Membership.
Scarecrow Trail Photo Gallery: