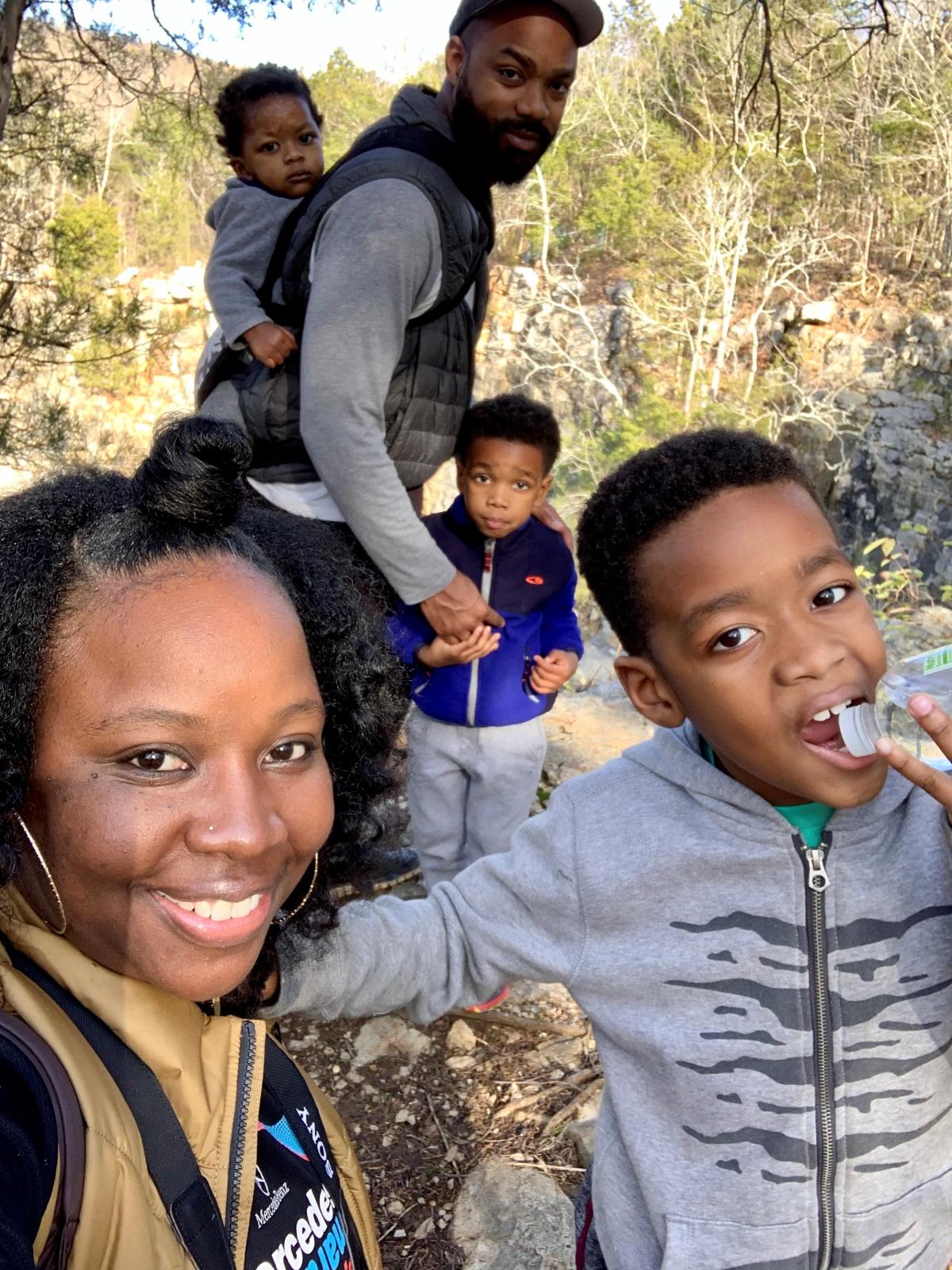 Photos: Black Adventure Crew
Raising a family in Huntsville, AL is one of the best decisions we could've made. From the Space & Rocket Center to the abundance of free activities, there's never a shortage of things to keep my family happy and busy. Most of our favorite offerings tend to involve the great outdoors, so it's no surprise that we are constantly on the hunt for hiking trails that the entire family can enjoy. Thankfully, Huntsville has several to choose from!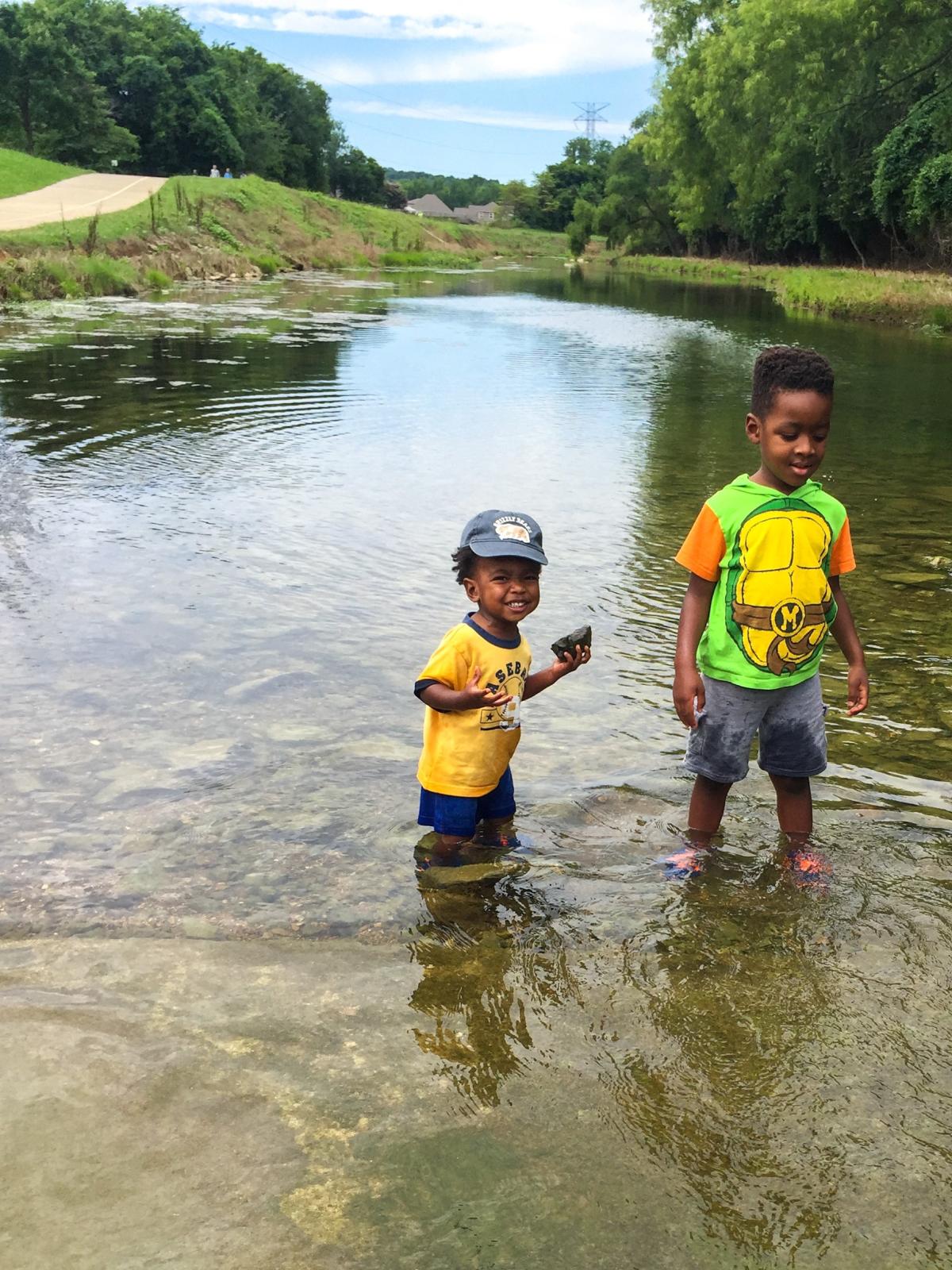 When it comes to a trail that just about anyone can tackle, it doesn't get much simpler than Aldridge Creek. The trail is completely paved with minimal elevation and runs alongside a wonderful creek that can be safely accessed for a splashing during summers! We like this trail because it has several entry points, is stroller and bike-friendly and connects to Southside Park, which is great for bathroom breaks, picnics and play breaks. It's also the perfect trail to safely let toddlers explore without the risks that rougher terrains impose. If you're looking for an easy, no fuss hike, this is it!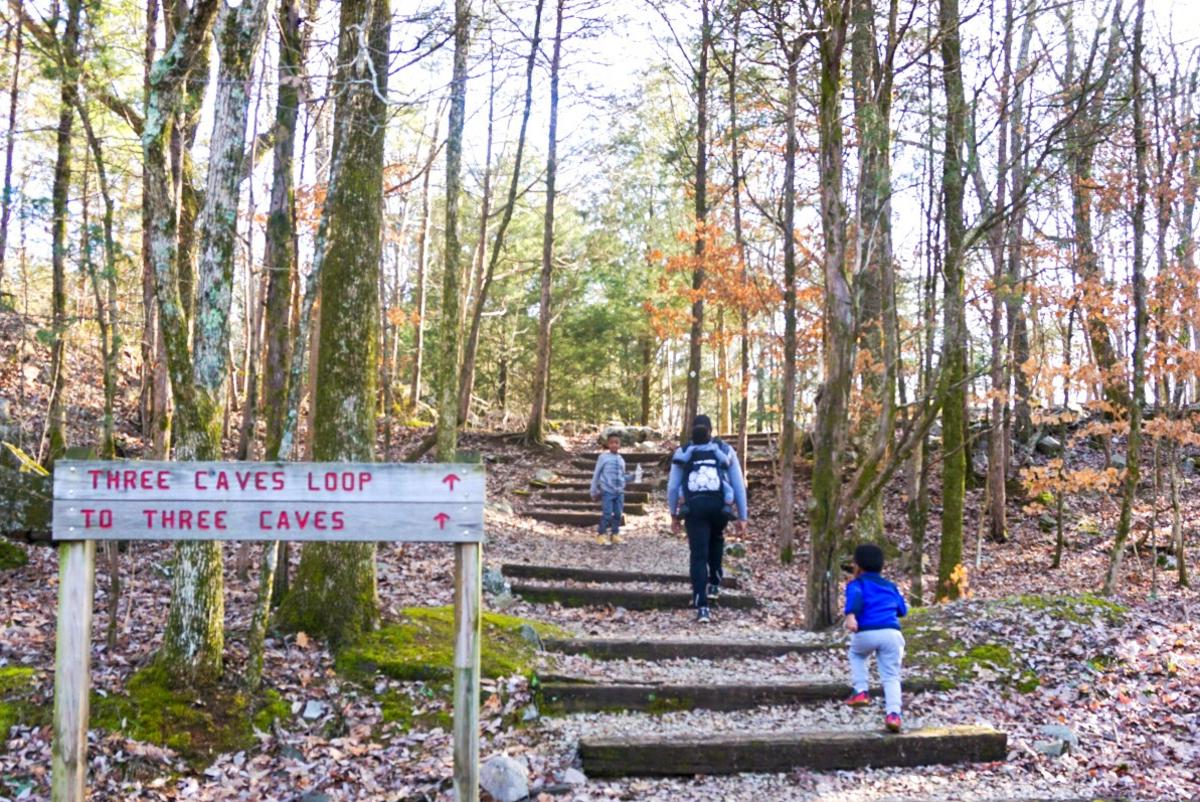 Who can resist a trail with the name "Caves" in it? The name alone had my boys really excited! They couldn't wait to see the caves and had so much fun imagining what might be in them. Although they weren't able to enter the caves, they loved the views from above and found several boulders to climb and jump from along the way. This loop is less than half a mile long and is made up of mostly dirt and rocks. We like it because it's a great way to get your feet wet with somewhat rougher terrain but is short enough that just about anyone can handle it. We loved that there are several areas with railing to keep you safe while cave watching but be warned; there are also many areas without a railing. You definitely want to keep little ones close! Although short and pretty easy to maneuver, I would leave the stroller in the car and wear anyone that would normally ride.
If you're looking for a trail that will give your family that "hikers" feeling without having to complete a long, daunting trail, this is for you!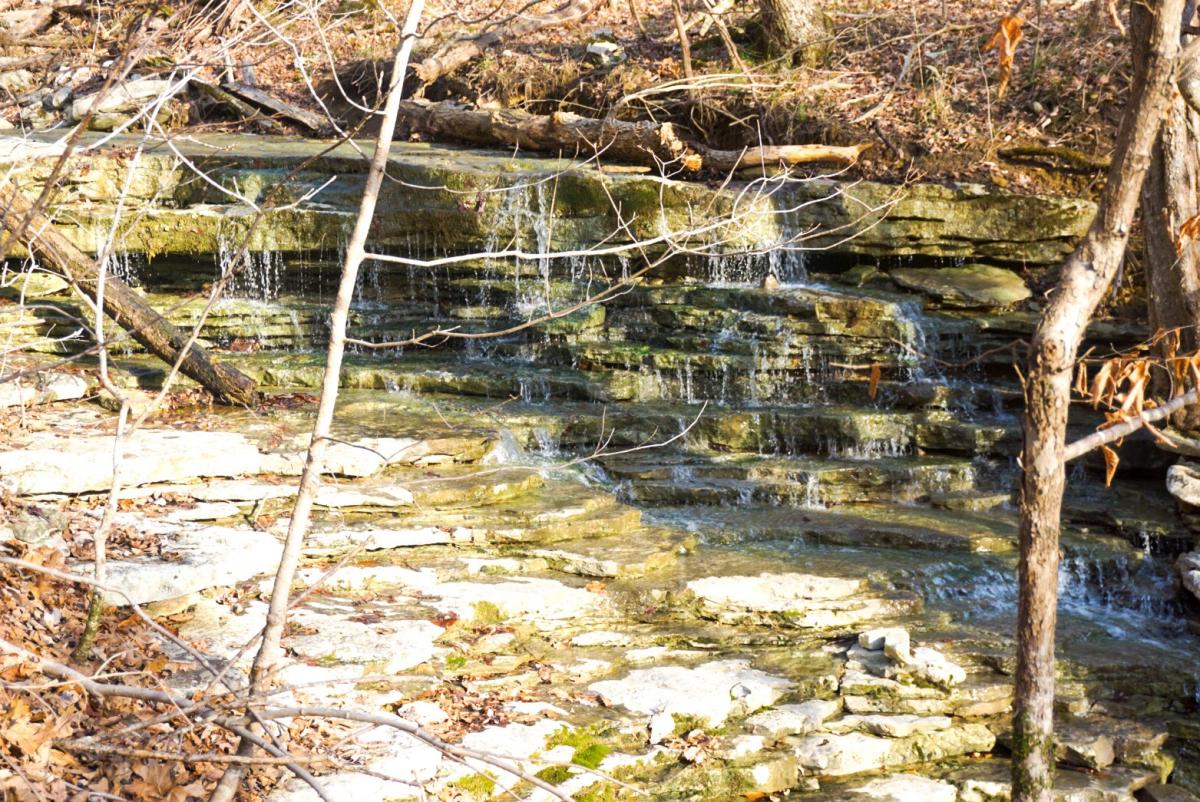 If you decide to visit Three Caves and want to step it up a notch, hop over to Waterline Trail. It's directly off the loop and is a straight out and back trail. It's important to note that this trail is very rocky, consists of large, bulky tree roots and can get extremely muddy after rain (bring a bag for dirty shoes). We like it because there's a ton to explore, like a fun waterfall, and the linear route makes staying on the trail easy. If you're looking for more of a challenge, this is your spot!
Follow Black Adventure Crew on Instagram for more family fun,
Happy Trails To you!