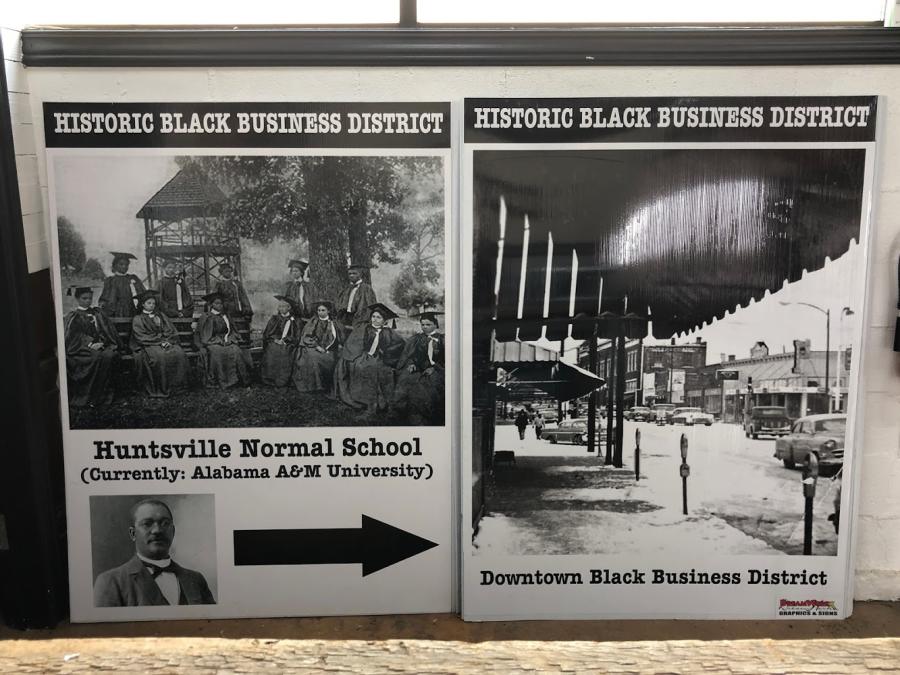 Huntsville is home to a rich heritage of Black history. In 2019 during the state's Bicentennial celebration, the Rocket City saw its first large, city-wide Juneteenth celebration. While there were no public events in 2020 due to the pandemic, there are several ways you can celebrate Juneteenth in Huntsville this year.
Learn about Juneteenth and Huntsville History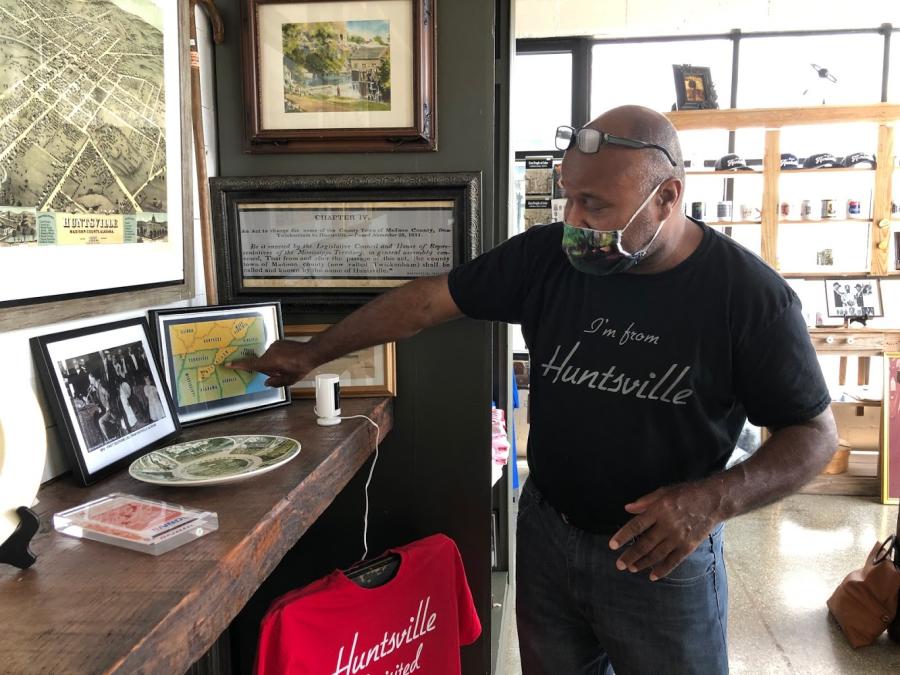 Visit the Huntsville Revisited Museum located inside the H.C. Blake Art & History Center. Curator William Hampton has an incredible amount of knowledge, stories, and memorabilia to share. Learn about everything from Huntsville's Black Business District to the Rocket City connection to Black Wall Street in Tulsa.
Juneteenth is held on June 19th to celebrate the end of slavery in the United States. It is also known as Emancipation Day or Juneteenth Independence Day.
The Emancipation Proclamation went into effect January 1, 1863, but many African American people living in geographically secluded communities still did not know they were free. This was especially true in Texas where the presence of Union troops was not significant enough to fully enforce the Emancipation Proclamation. Juneteenth commemorates June 19, 1865, when Union General Gordon Granger and his troops arrived in Galveston, Texas, and announced the emancipation of all enslaved African American people.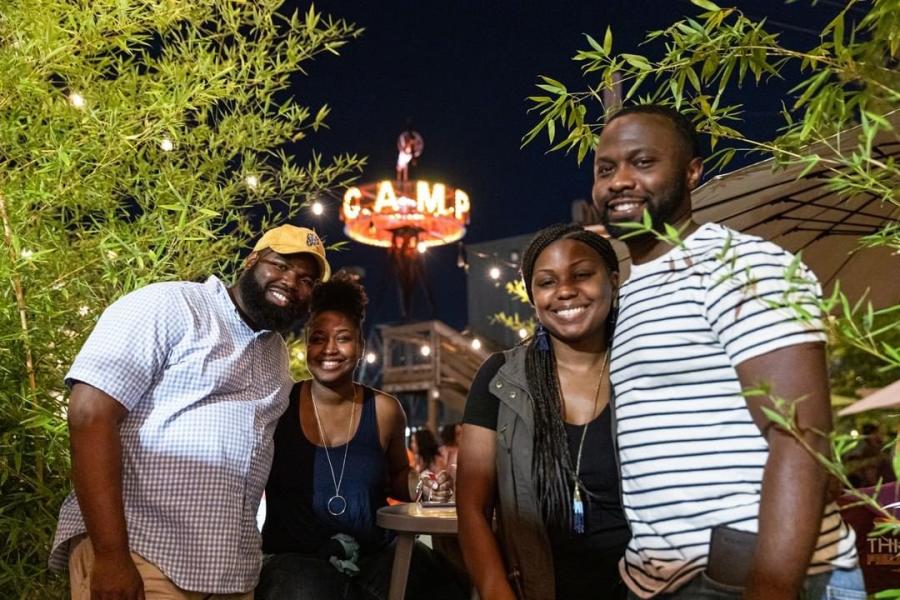 June 19  2pm - 11pm
Juneteenth at The Camp this year will feature an incredible line-up of local musicians and artists in all forms. The event will be free to the community! Entertainment will start around 2pm with the celebration ending around 11pm. 
You will hear music from Kelvin Wooten & King Kwofi, Wade Brown, Cole Boyz, Marquis Green, Mario Maitland, Cantina Rodgers, Alex Banks, Jalen Kelly, and Dante Pride.  William Hampton will be a featured speaker, Neal Fudge will paint, and DJ Cee-o & Lloyd G will be the hosts for the event.
This event will not only bring great entertainment, but the organizers of the event at The Camp also intend to make everyone feel included in this celebration by layering educational elements into the programming. There will be spoken word that will reference the history of Juneteenth as well as an educational art walk that will let people read the story behind the holiday. They hope to create an inclusive event that brings a diverse crowd together to learn about history.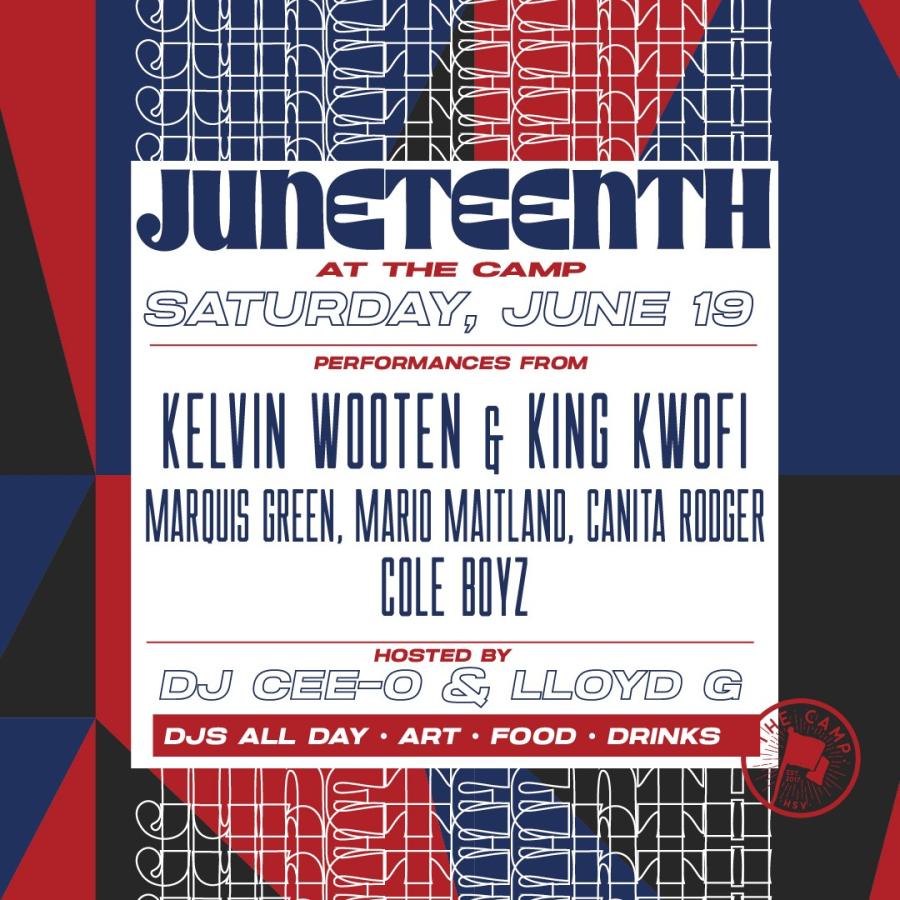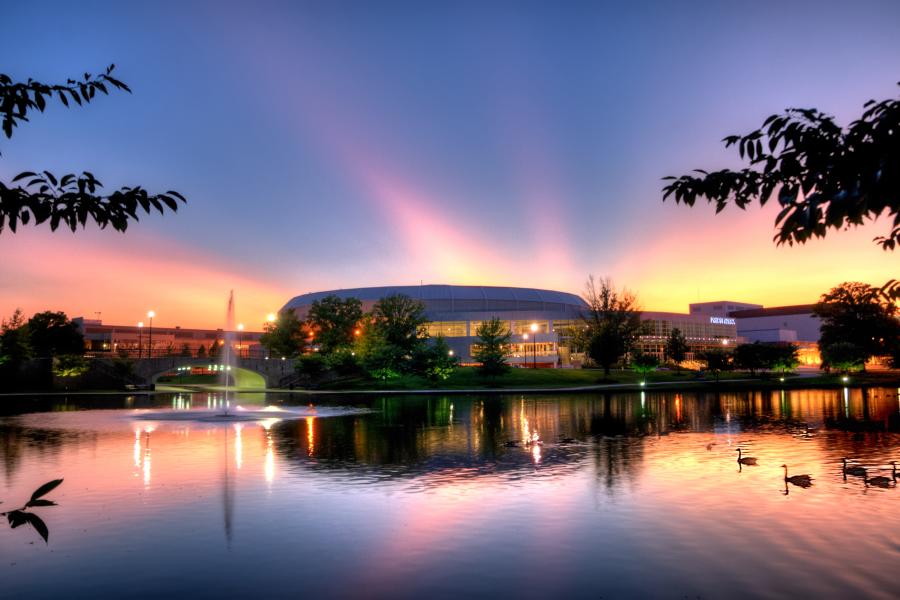 June 19 11am - 3pm
The second annual Huntsville's Black Market: A Juneteenth Celebration  will take place in the East Hall at the Von Braun Center in Huntsville, AL, on Saturday, June 19th.
 You will find food, music, vendors, entertainment, door prizes and more. The organizers say, "This Juneteenth event is in remembrance of how far Huntsville's Black Market has come and how far we are going."
The event is a way for the people and businesses in the community to celebrate, network, and learn about each other. Admission is free and open to all ethnicities, cultures, and races.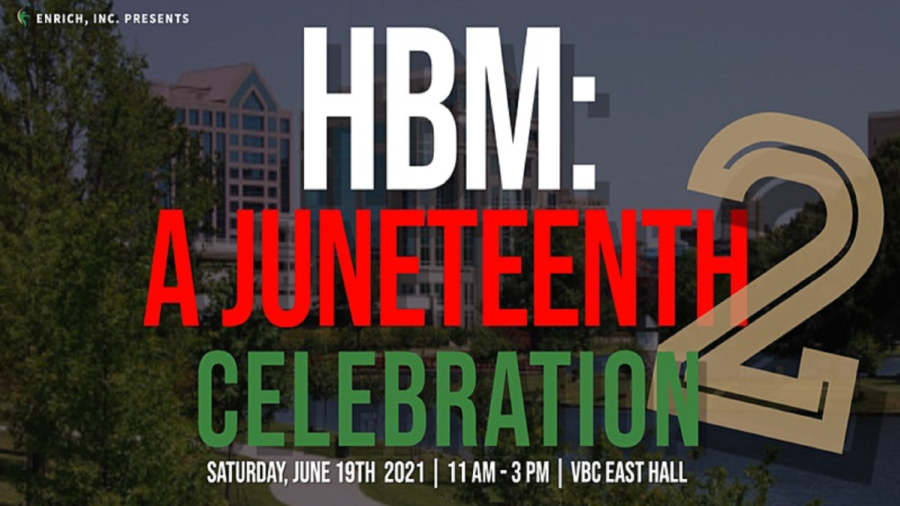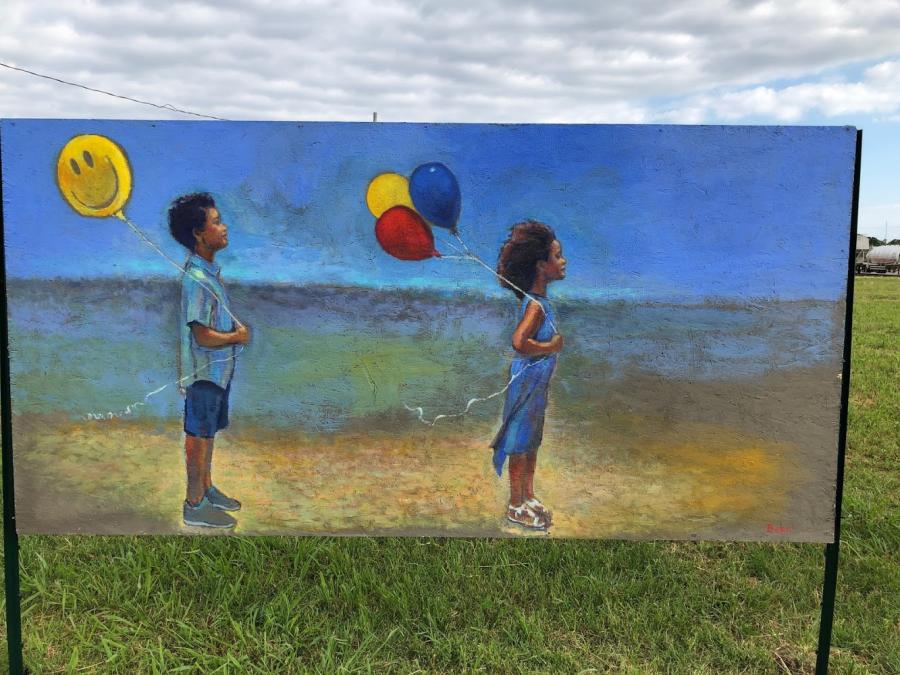 June 19 2pm - 9pm
FUS-21 is another free Juneteenth Festival that features local musicians, activities, vendors, food trucks, retailers, community advocates and more on the National Speleological Society grounds. FUS-21 Juneteenth Festival is designed to expose the community to the plethora of multi-cultural premier vendors who service the North Alabama region. This is an outdoor event that will prove to be the largest cultural celebration in North Alabama.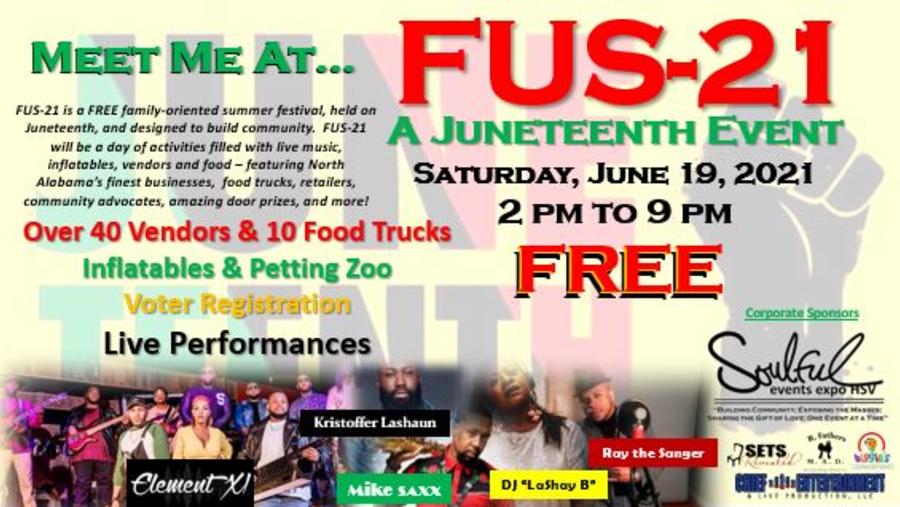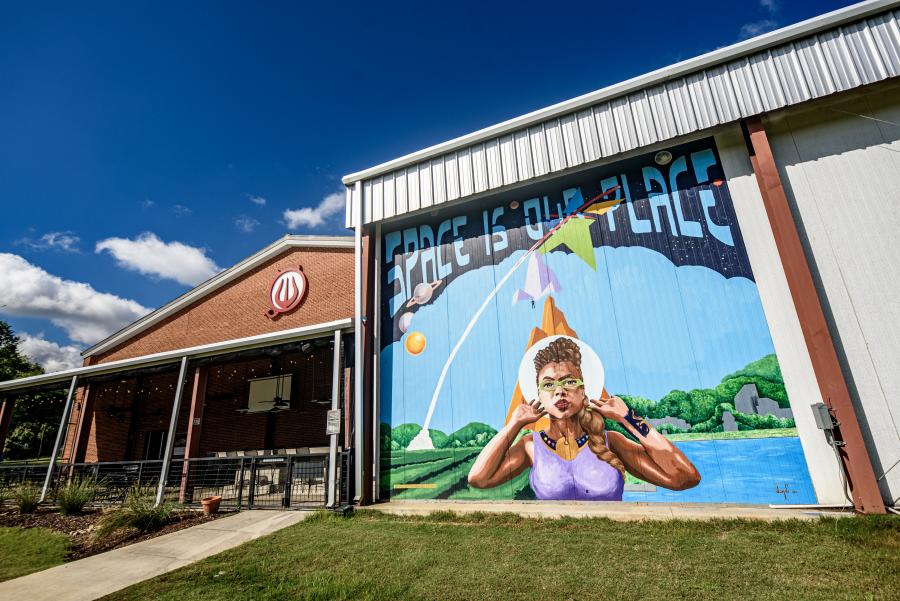 This event is part of Black Huntsville Restaurant Week and Juneteenth. It's taking place on June 19th at the Butler Green on Campus No. 805. It starts at 3pm and goes until 10pm. Live music, food trucks, and vendors will be on hand to provide food and entertainment. Tickets start at $25 and can be bought online or at Struts Boutique.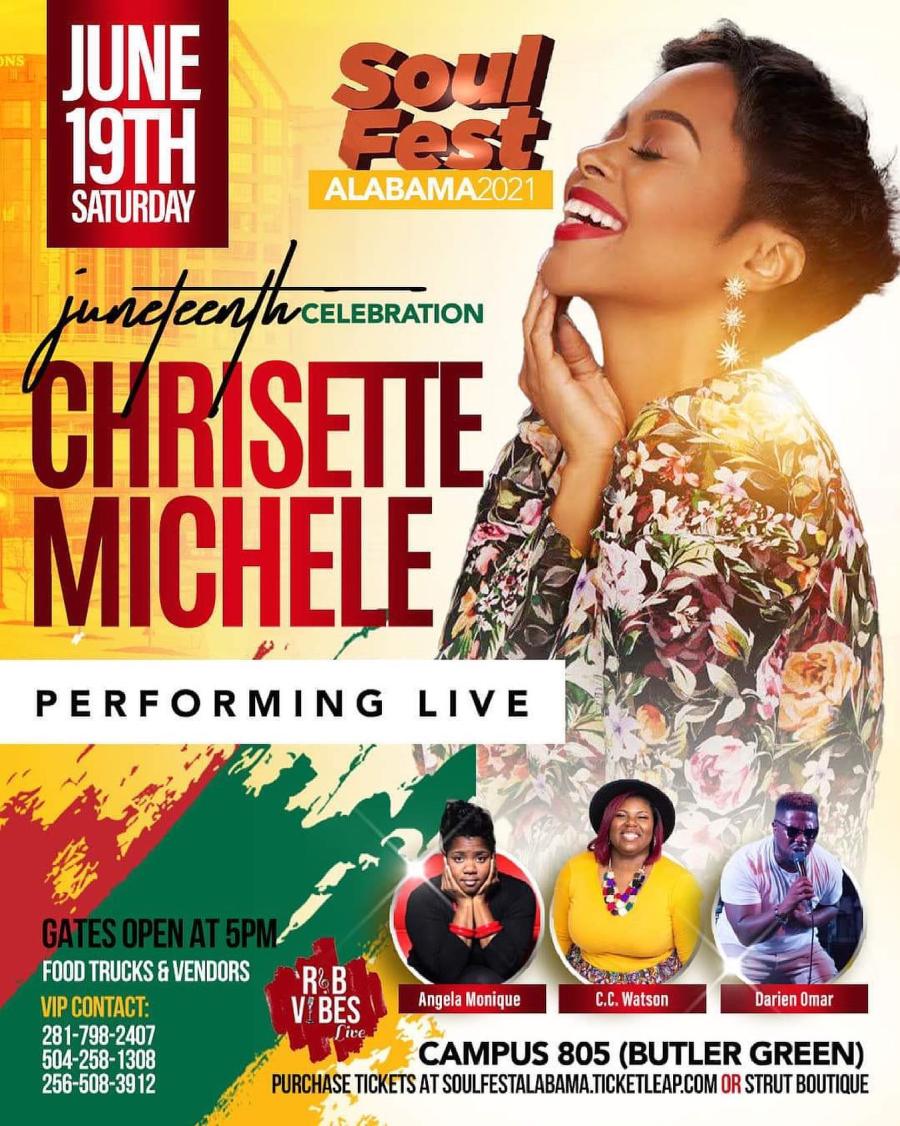 Did we miss any? Email beth@huntsville.org to share your event!