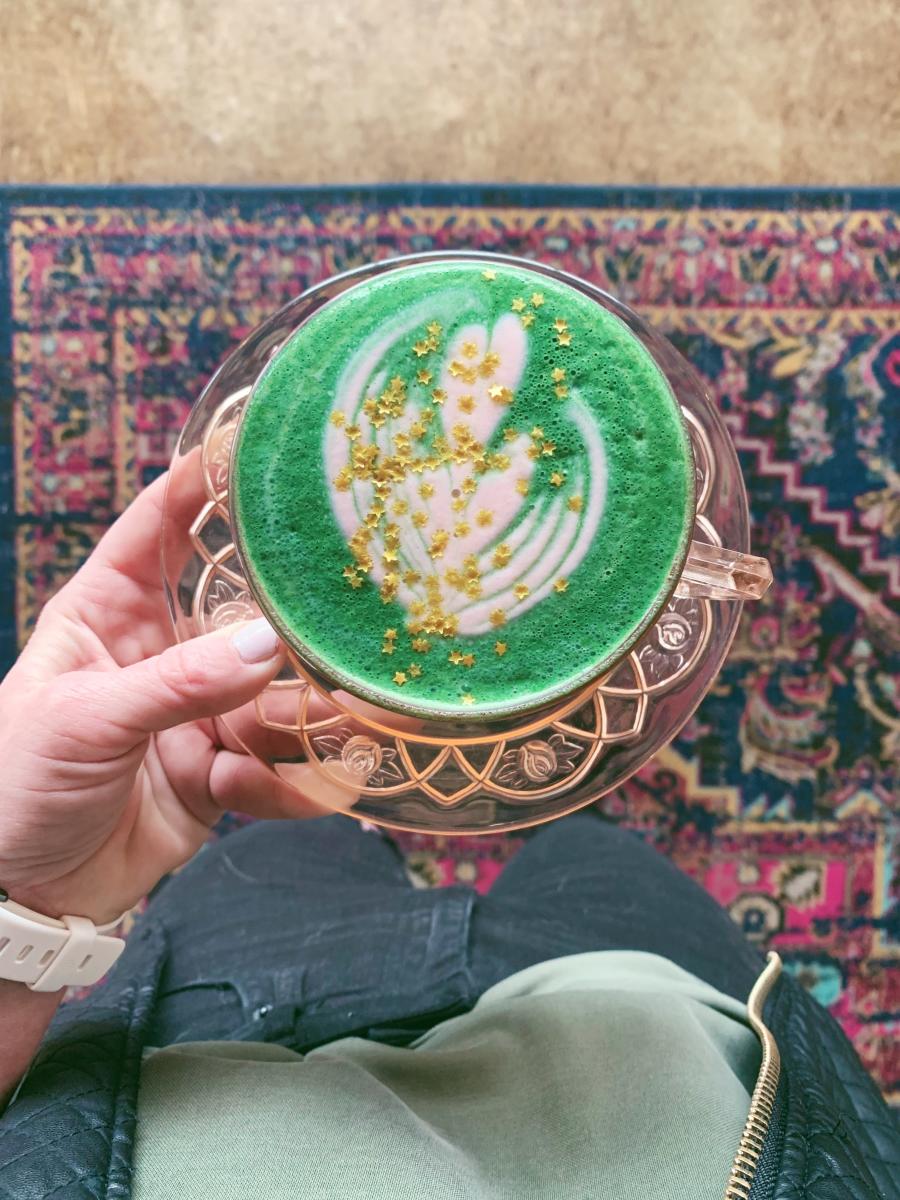 Getting your java fix isn't just a way to stay awake, for many it's a necessary ritual to start their day. Whether you are looking for a place to do work while enjoying a latte, gathering with friends for some iced coffees, or grabbing a cappuccino to-go this list is for you. This vegan guide will inspire you to visit these exciting specialty coffee shops around Huntsville. Enjoy all your favorite coffees with non-dairy milk!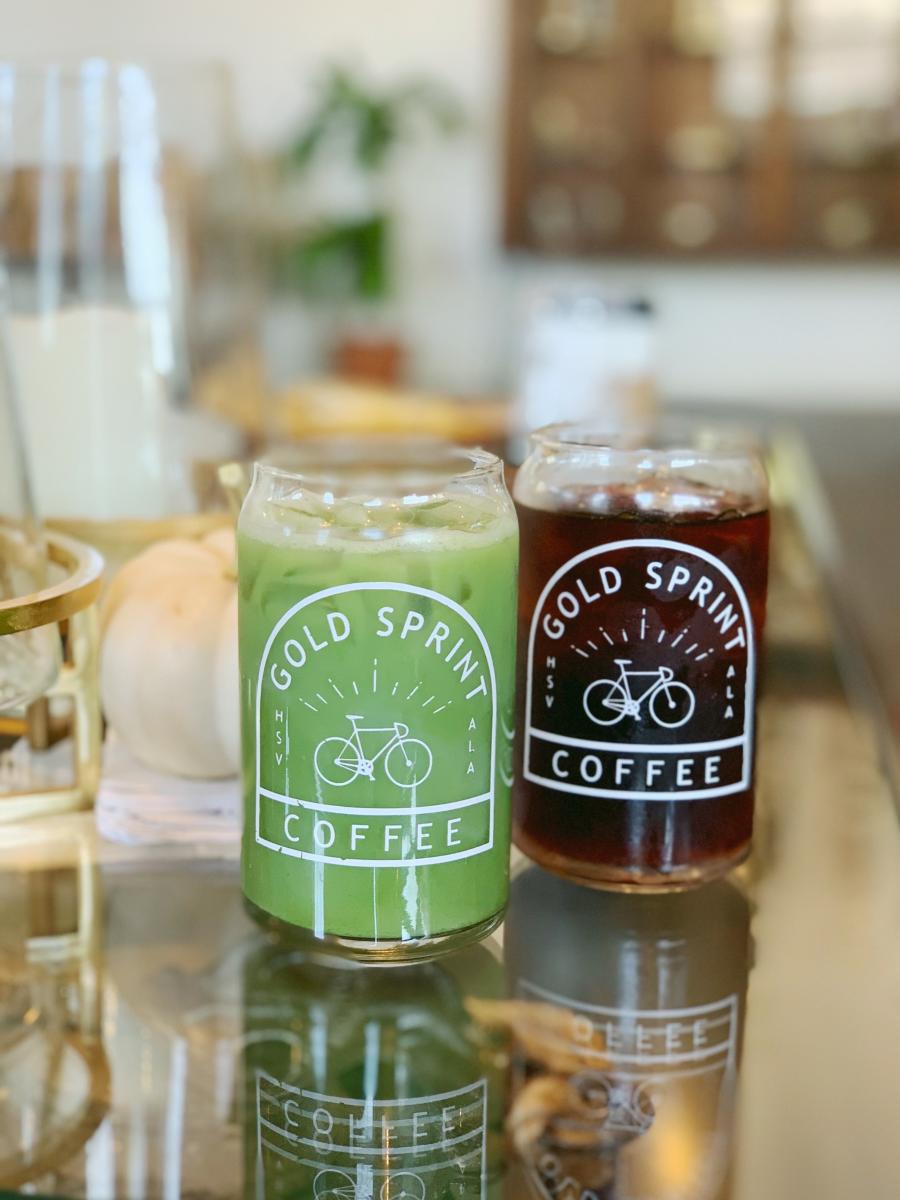 Locally owned by Victor Burlingame, Gold Sprint feels spacious with natural light and comfortable seating, in addition to an inviting outdoor patio area. They offer a couple of vegan breakfast options: avocado toast and house-made white bean & garlic hummus with warm naan. Gold Sprint has several vegan coffee drinks such as iced matcha with oat milk latte made from organic, ceremonial grade, Japanese matcha with 100% vegan non-GMO, gluten-free oat milk. They are located next to Lowe Mill ARTS & Entertainment directly on a major cycling route on the corner of 9th Avenue and 1st Street.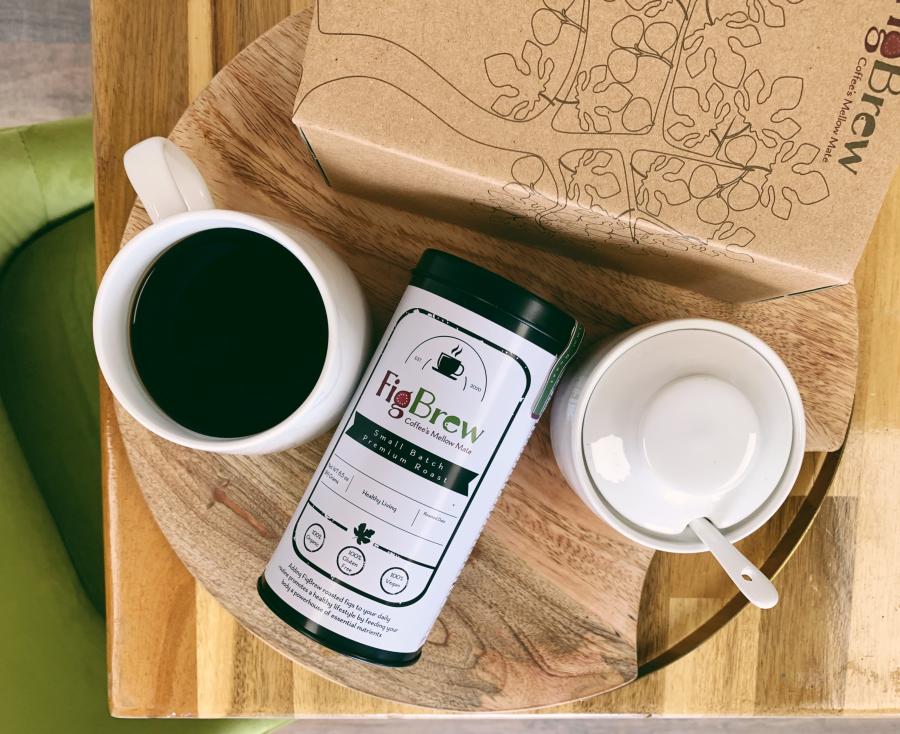 FigBrew is locally owned and operated. Figgee brews and tastes like coffee but with no caffeine. Figgee roasted fig products are organic, vegan, and all-natural. Made from premium-grade figs that are roasted, nothing added. It can be enjoyed on its own or added to your favorite coffee in any ratio to enhance the flavor and reduce caffeine. Part of a Mediterranean diet, figs are super fruits known for their antioxidants, vitamins, and minerals and are alkaline, unlike acidic coffee. Adding Figgee to your coffee makes for a smoother, healthier beverage and, since Figgee is more subtle than coffee, it allows the coffee flavor you know and love to dominate. You can order FigBrew online through their website.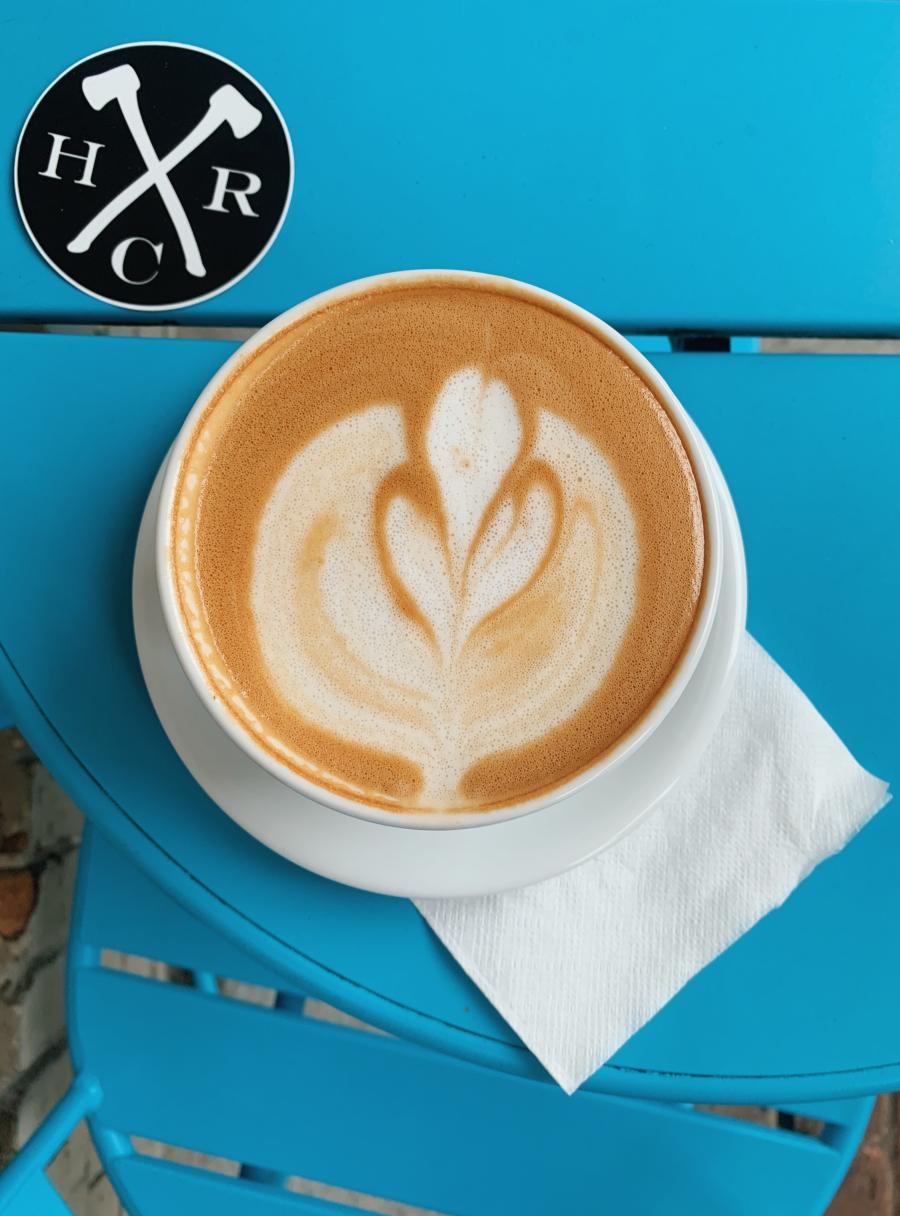 This welcoming coffee shop is in what once was three parking spots in a parking garage. Now, Honest Coffee is the perfect spot with vegan-friendly food, açai bowls, and lots of delicious coffee on the menu. Their coffee is ethically sourced, meticulously roasted, and expertly brewed. Freshly roasted bags of coffee are available as whole beans or ground coffee. Honest Coffee Roasters is one of the many stops on the Downtown Huntsville Craft Coffee Trail! 
Dark Side Coffee
Opened in 2020, Dark Side Coffee is a place to connect, refresh, unwind, and everything in between. You will fall to the Dark Side after one taste of their luminous menu. They feature flame roasted  coffees from all over the world. Their specialty is small batches and personalized roasts. They offer almond, oat, and coconut milk with any of their coffees. They are located next to the H.C. Blake Art & History Center in north Huntsville.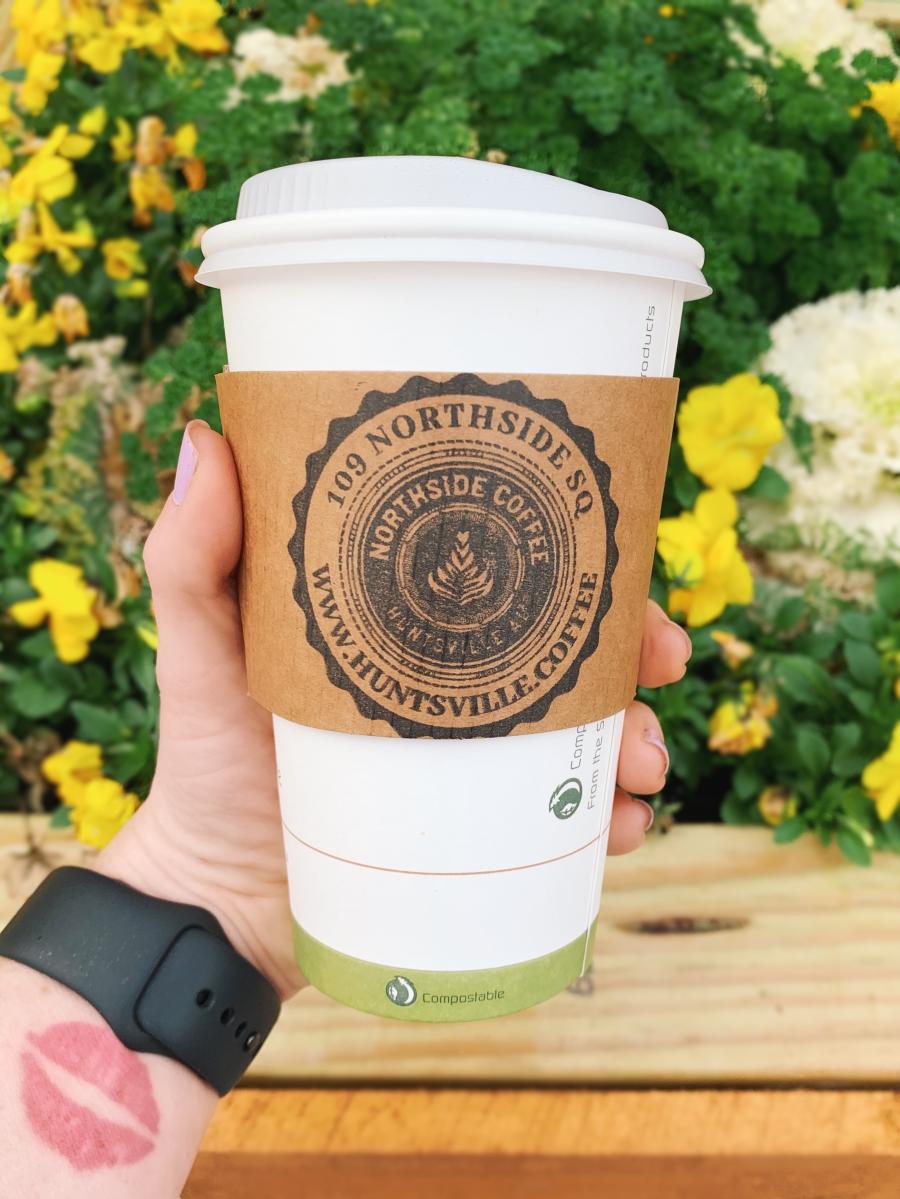 On the downtown Huntsville courthouse square you will find Northside Coffee. It's a small batch artisan coffee roaster and café experience located inside Beezr. The mission of Northside Coffee is to make it easier for people to approach and understand coffee and where it comes from. Northside Coffee offers all the classic coffee drinks found in most major cafes as well as rotating house specials. Freshly roasted bags of coffee are available as whole beans or ground coffee. You can choose oat milk and almond milk alternatives, and they even offer a 0g sugar oat milk option. Their mocha, caramel, vanilla, hazelnut, and French toast lattes are all vegan.
Offbeat Coffee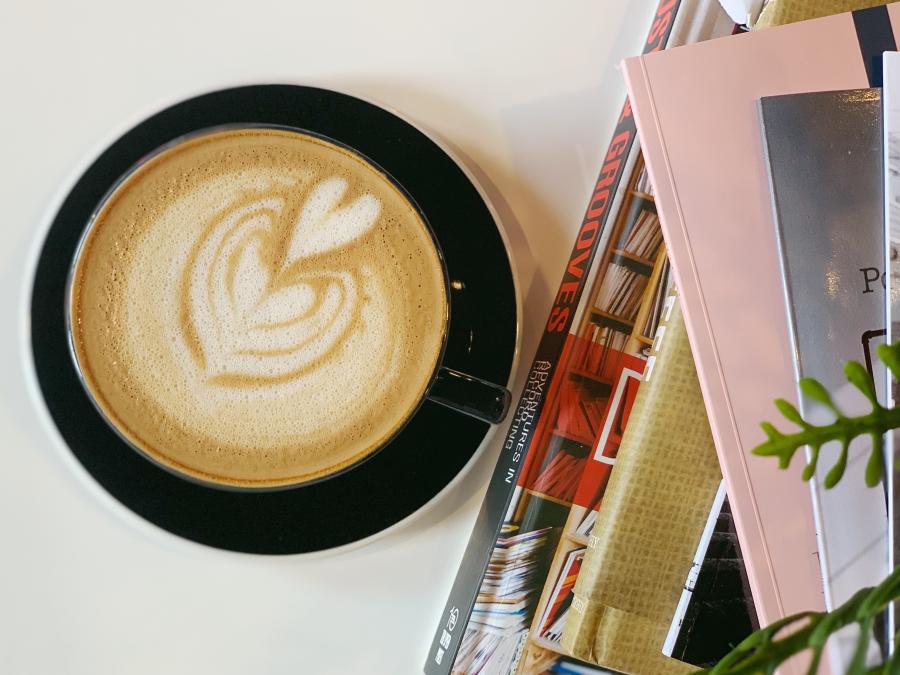 Offbeat Coffee shop and vinyl records store can be found inside of Campus No. 805. The baristas are friendly and knowledgeable about their wide range of unique crafted coffees. The taste is like the atmosphere, retro with an upscale twist. 
Charlie Foster's is a multi-roastery coffee shop dedicated to leading the community in inclusion and to providing high-quality coffee. Their friends with intellectual and/or physical disabilities are valuable members of their team. This is not your local pour, grab and go coffee shop. Charlie Foster's makes their own specialty blends in-house that pair well with oat milk. You can find Charlie Foster's at Stovehouse.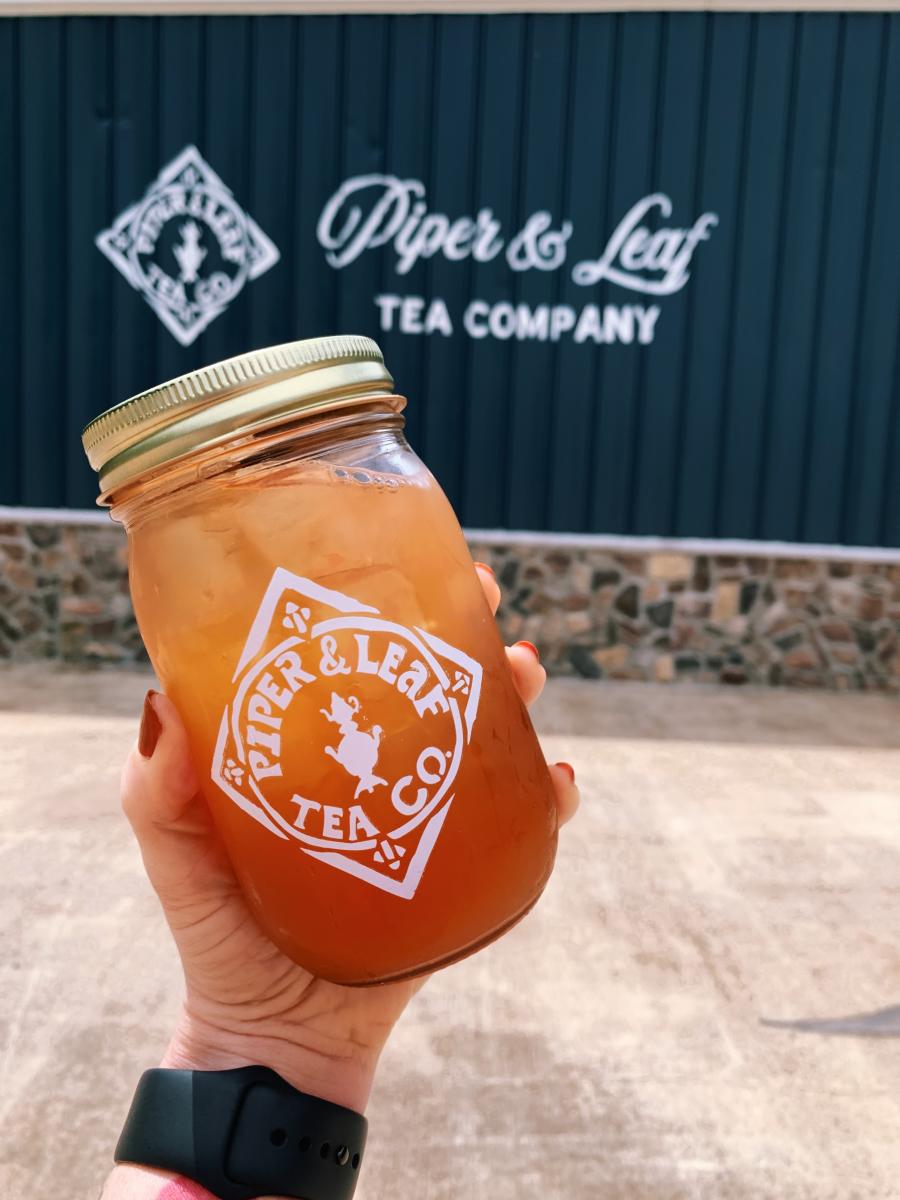 Coffee is great, but Southerners can't live without their tea. Piper and Leaf tea is locally brewed with many local ingredients from the garden, farm, forest, and even briar patch. Their "Essential Bags" are packaged in their hand-printed muslin and filled with 35 grams of loose-leaf tea, enough to make 15 delicious servings. They serve hot and iced tea in their classic jar at Piper Leaf shops, markets, or events. Pick these up at any one of the Piper and Leaf locations or order online.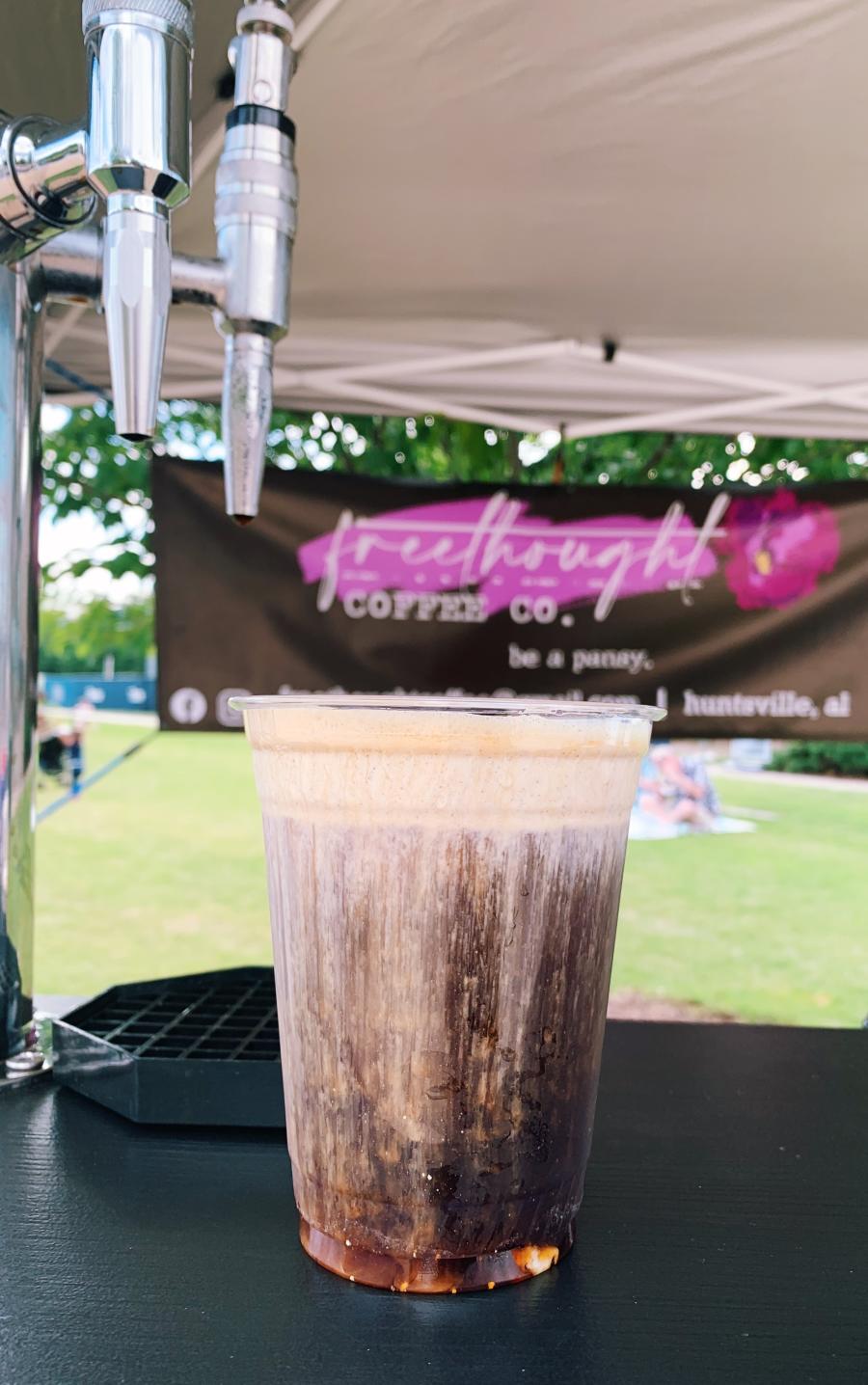 The concept behind Freethought coffee is to-go coffee found at farmers markets and pop-up events. Freethought specializes in nitro cold brew, which is made from Memphis roaster Vice & Virtue's coffee beans. The Freethought coffee stand, a covered bar about the size of a large rolling tool cabinet, is equipped with two taps. They offer non-dairy versions of the cold foam, with no upcharge for the non-dairy, made from oat milk.