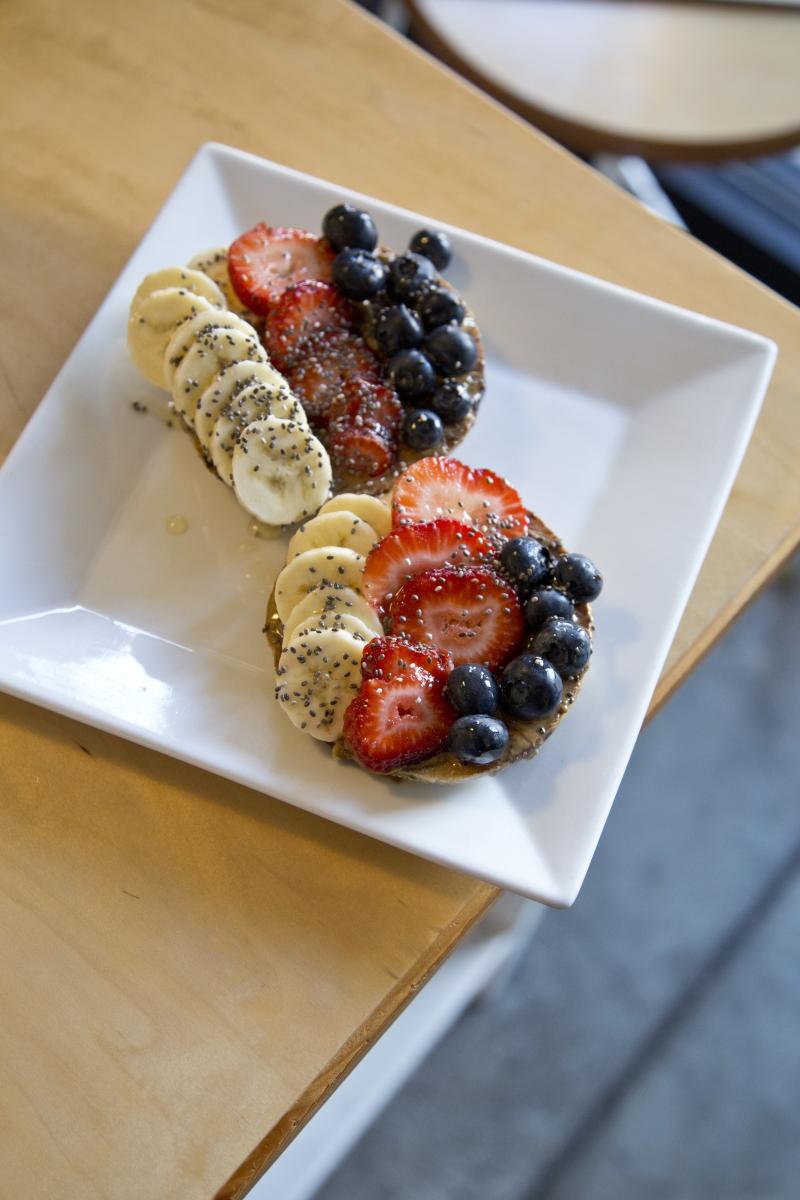 In the meat-loving South, being vegan used to be a struggle. But not anymore. Now, there are plenty of restaurants in Huntsville that cater to a plant-based diet. More and more restaurants are adding vegan-friendly options to their menus and new restaurants are opening with vegans in mind. It's never been easier to find exciting plant-based dishes.
From seasoned vegans to curious carnivores, more and more people are opting for a veg-friendly diet (meatless Monday, anyone?). Even curious carnivores can agree that the tasty vegan options available at these restaurants would please even the most discerning, meat-loving palate. Here are a few go-to veg-friendly restaurants. Whether you're looking for a fancy dessert, a casual dinner, lunch or a weekend brunch, you'll be covered.
New Vegan Restaurants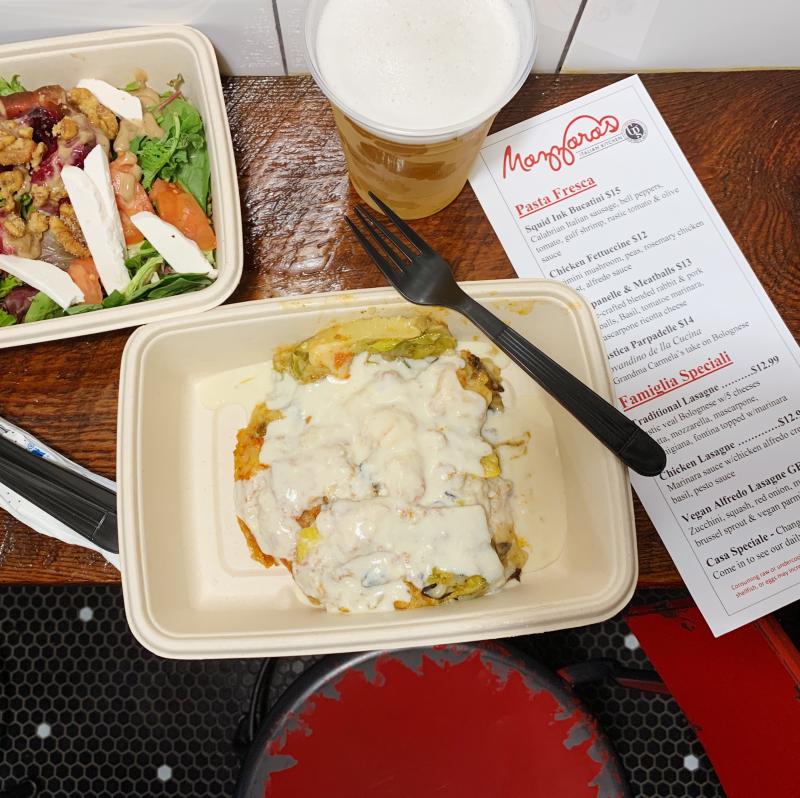 This newest addition to Huntsville is located at Stovehouse. They are an authentic fast-casual eatery specializing in Italian dishes, currently offering a vegan alfredo and a beet salad with a vegan upgrade for $1. The menu changes weekly.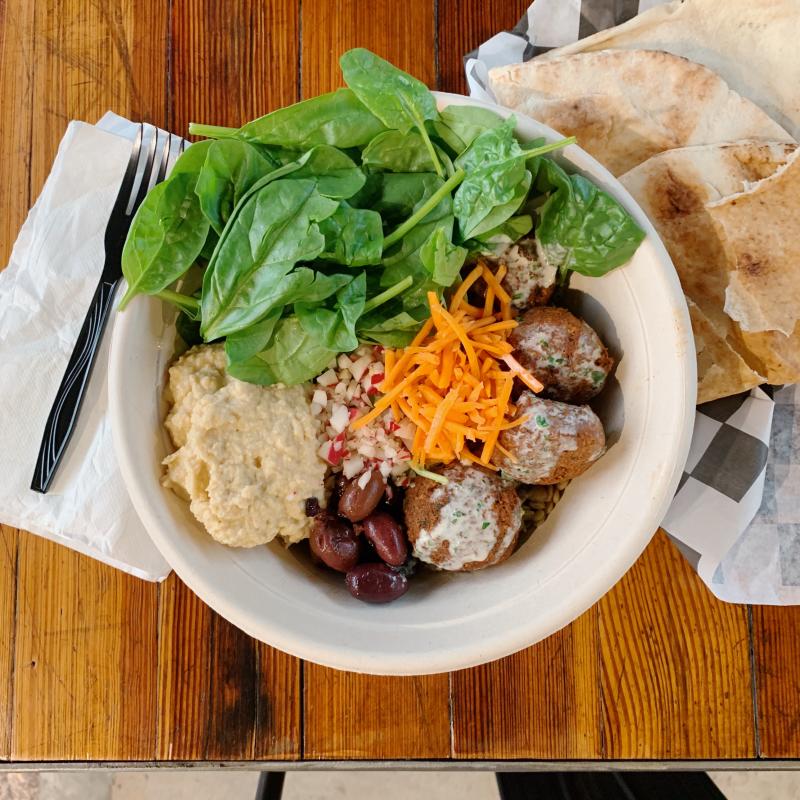 Enjoy a classic Mediterranean dish, or build your own with vegan, vegetarian, and gluten-free options readily available. Start by choosing a wrap or bowl and then pick your ingredients. There are some exciting veggie options. Just look for the 'VG' on their Dietary Info. This new gem is also located at Stovehouse.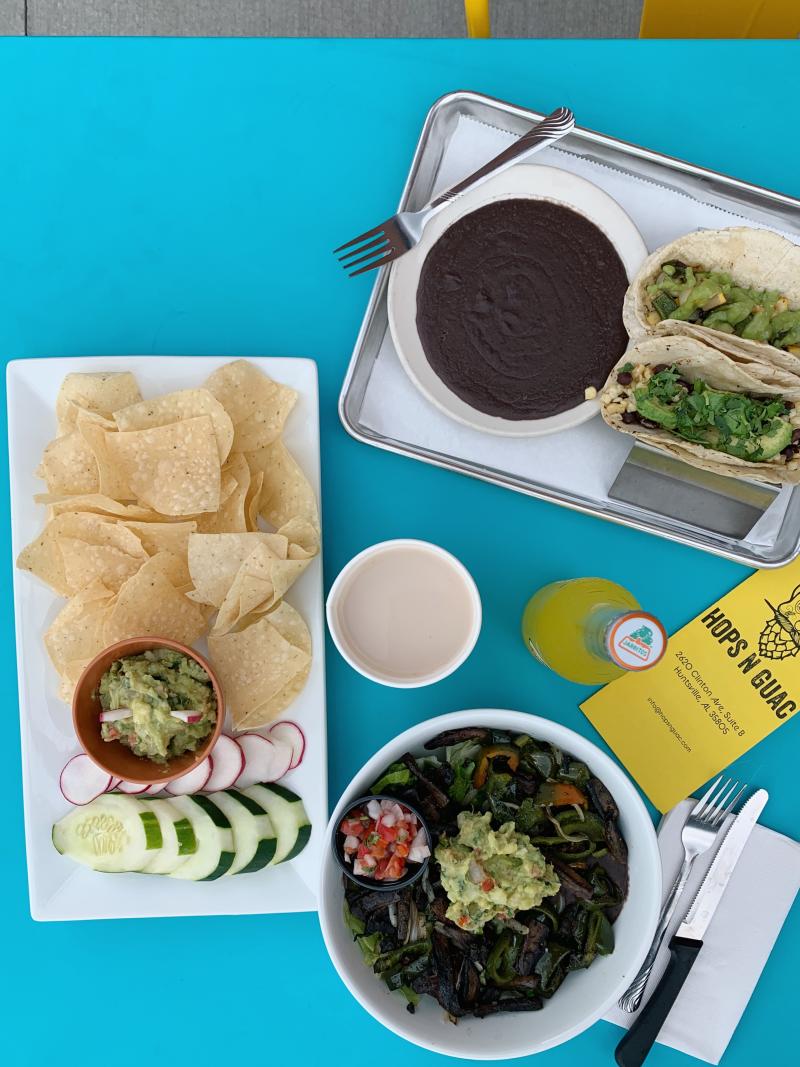 Hops N Guac is a fast-casual Mexican-fusion restaurant in Huntsville's Campus No. 805. Their menu showcases a Roasted Vegetables Taco (no queso fresco), Black Bean & Corn Taco (no queso fresco or crema), or the Portabella Rojas (no rice or beer queso). Beware that the rice is cooked in chicken stock, but they do offer the vegan queso. And the Aguas Frescas Horchata is made from rice milk.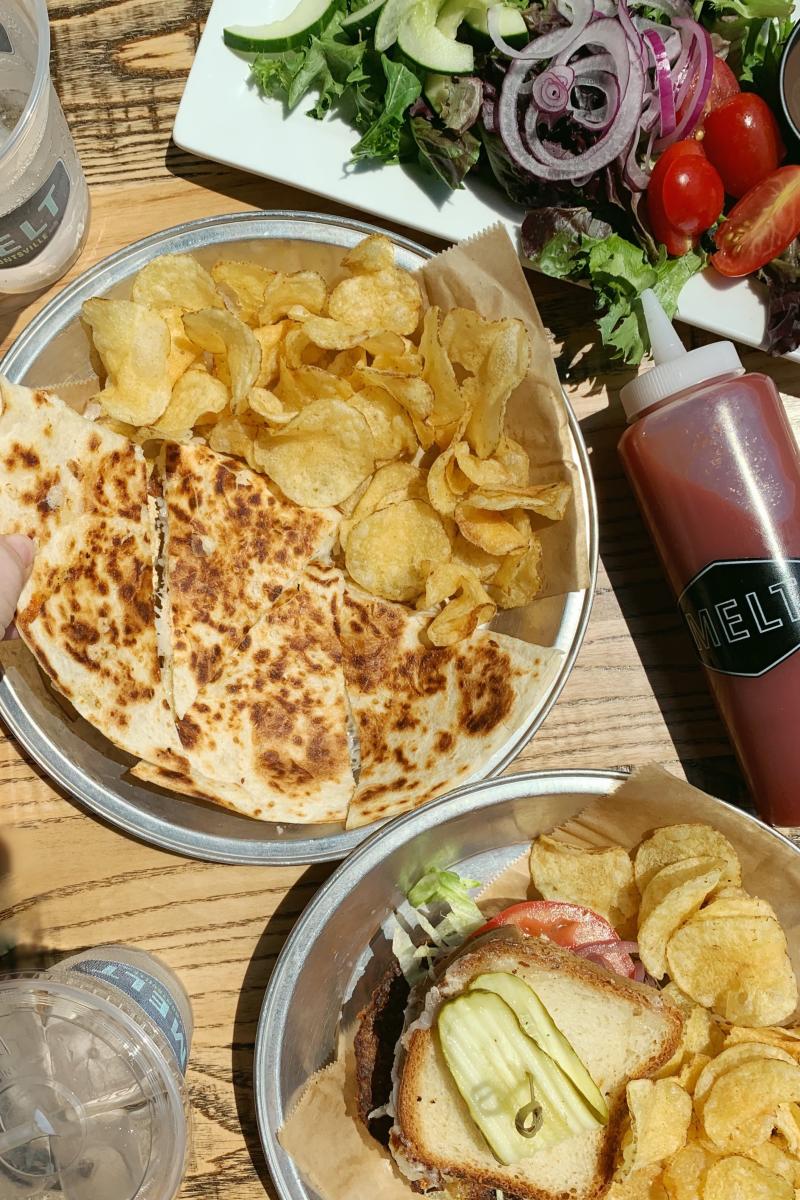 The concept behind MELT is simple: a modern twist on a classic comfort food. They offer the "Beyond Burger," a plant-based patty without GMOs, soy or gluten on Texas Toast (hold the butter). A lighter choice would be the Strawberry Fields salad (no goat cheese). For the kiddos, the quesadilla can be filled with vegan cheese with a side of kettle chips.
Vegan Eats at Farmers Markets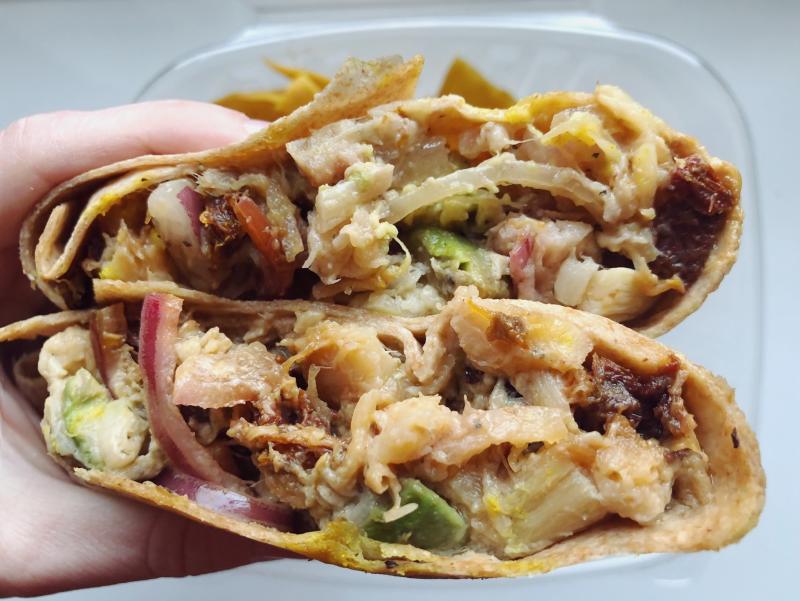 The Veggie serves vegan comfort foods such as baked mac and cheese, collard greens, and chilled black-eyed peas. Chef Adyre offers weekly meal prep with delivery to Huntsville and surrounding areas (within a 25-mile radius). She also does catering, personal chef services, has pop-up dinners and  teachers transition classes for aspiring vegans. The Veggie can be found at Greene Street Market on Thursday and The Camp's Farmers Market on Sundays.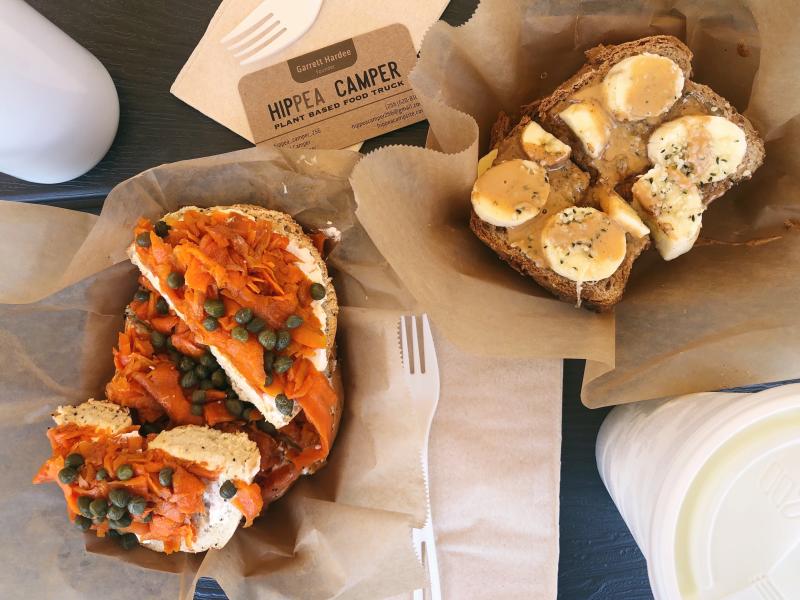 The Hippea Camper provides the Rocket City with healthy and delicious plant-based options.  This vegan food truck offers everything from juices, to homemade granola, to a 'meat'-ball sub made out of garden balls. The Hippea Camp travels to the Food Truck Corral on base at Redstone Arsenal, Huntsville Hospital Healthworks Farmers Market, and Greene Street Market.
Tried and True Vegan Favorites in Huntsville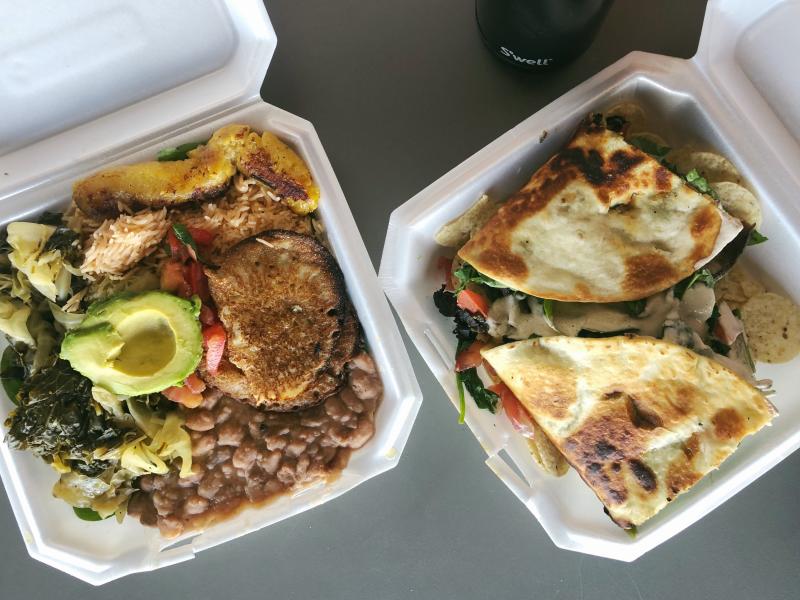 Chef Will offers a variety of wraps, tacos, burgers and southern comfort dishes. The meals are cooked to order and the menu changes to offer the freshest ingredients. Chef Will the Palate is located in a small kitchen trailer right out front of Lowe Mill ARTS & Entertainment.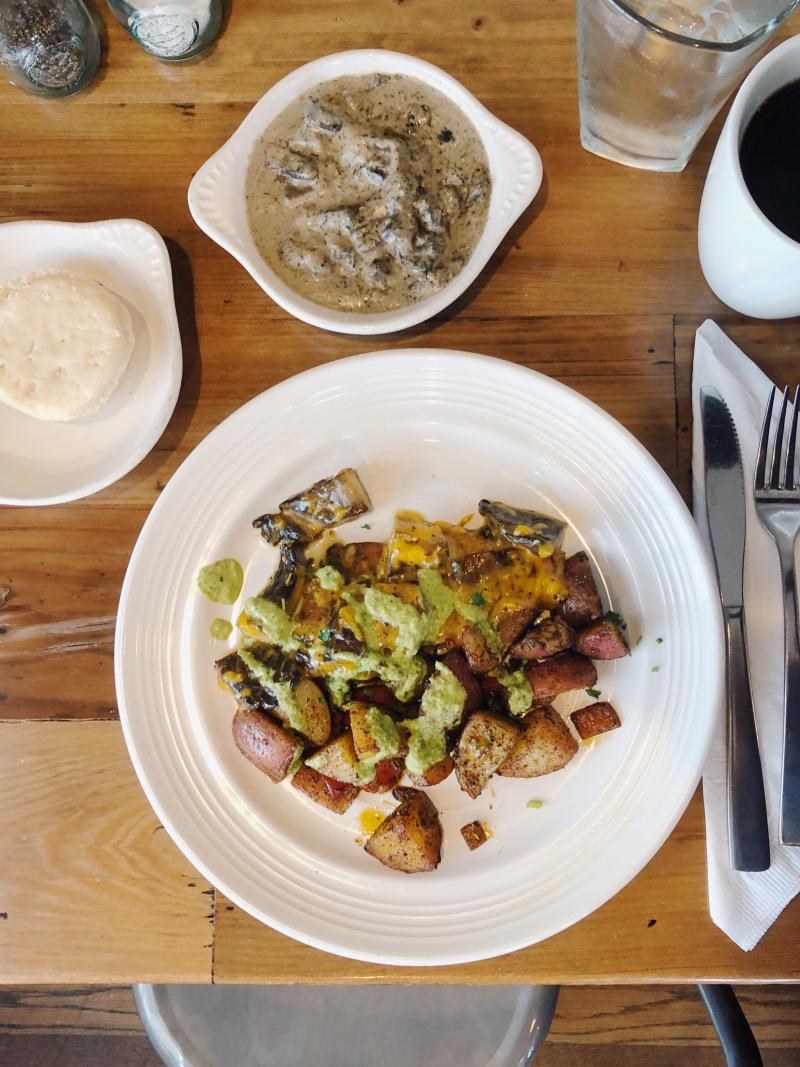 Mason Dixon Bakery & Bistro is a dedicated gluten-free bakery and restaurant. They offer vegan treats including cupcakes, donuts, biscuits, and bread. Their bistro menu has several vegan options from the Ultimate Veggie Burger to the Steak 'n Eggs (substitute portabella, add mushroom bacon and vegan cheese).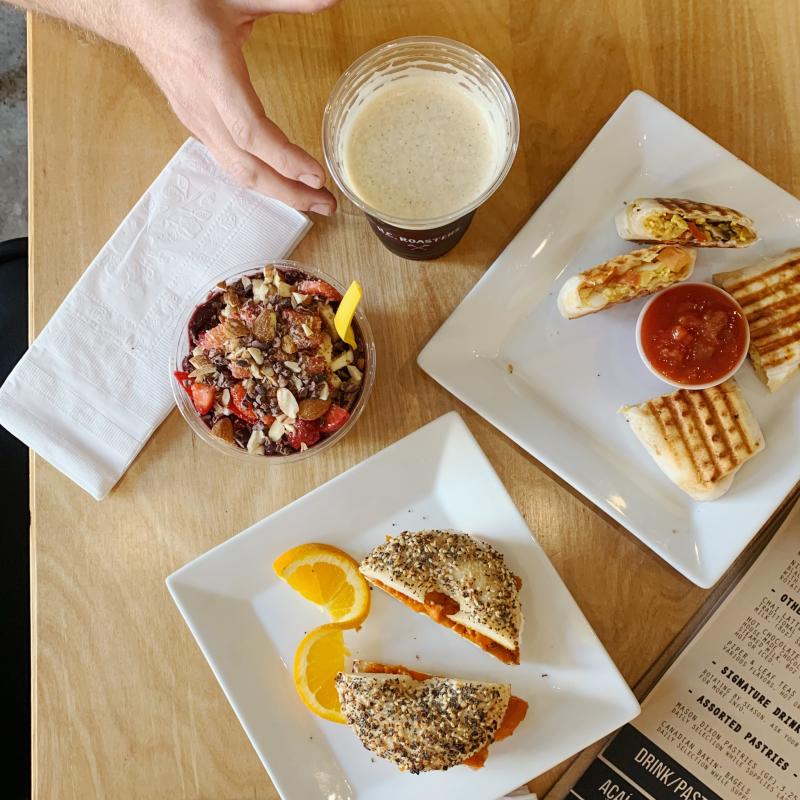 This welcoming coffee shop (in what once was fifteen parking spots) is now the perfect spot to grab vegan fare. They offer a vegan grilled breakfast burrito, bombom (with no honey), and the veggie sandwich. The newest vegan addition is the Vegan Lox Bagel made from shredded carrots from Hippea Camper. Let's not forget the coffee!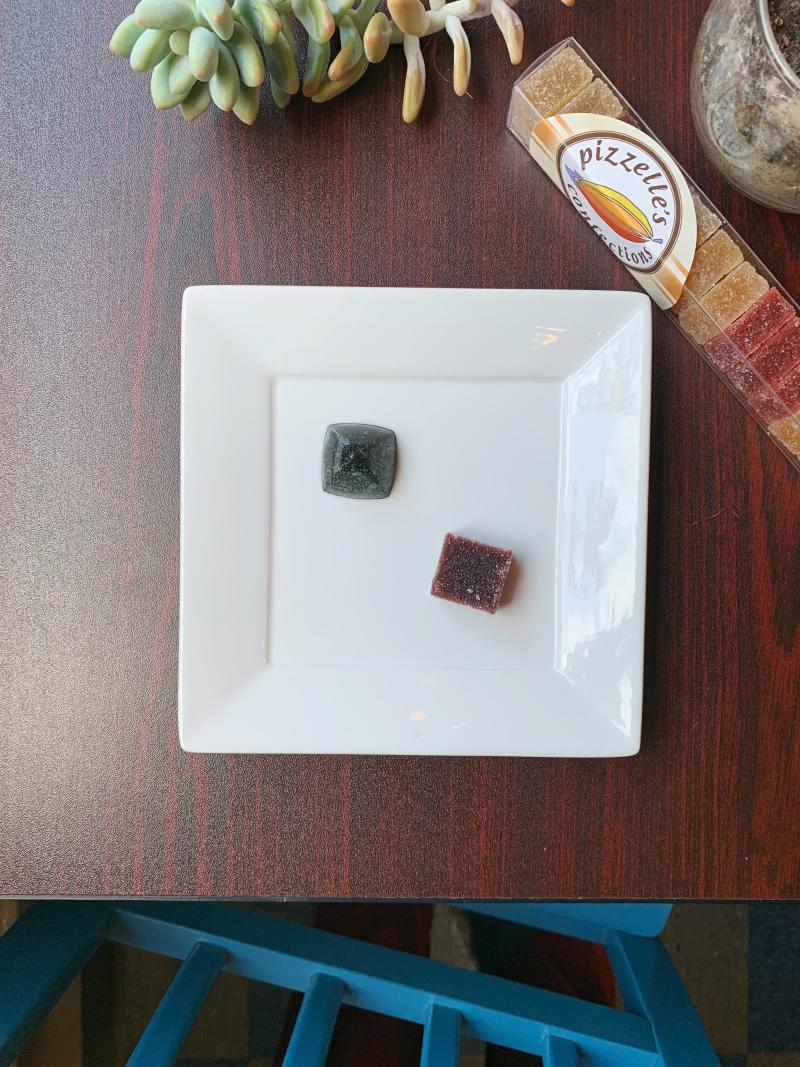 Pizzelle's Confections is an eclectic mix of edible art and culinary exploration. They typically carry at least two to three vegan chocolates, some changing seasonally. The Green dragon is year-round. The Pate de Fruit, French fruit jellies are vegan, as well as many of their chocolate bars.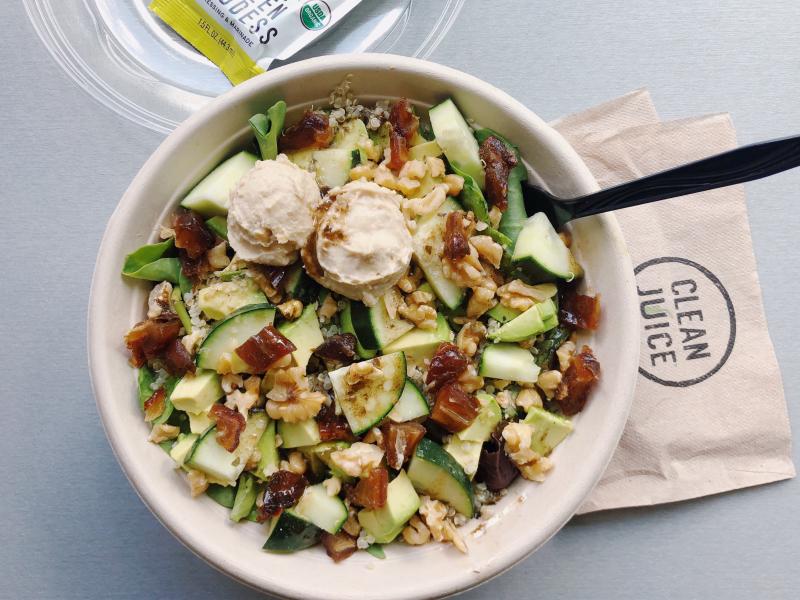 This juice bar located in Twickenham offers acai bowls, Greenoa Bowls, juices, toast, cold shots, and Smoothies. This is perfect for the vegan on the go or anyone looking to add more fruits and veggies to their diet. The Yummus Bowl has 14 baby greens with dates, walnuts, avocado, cucumber, quinoa, and hummus (ask for no feta cheese) with Tessemea"s Green Goddess Dressing.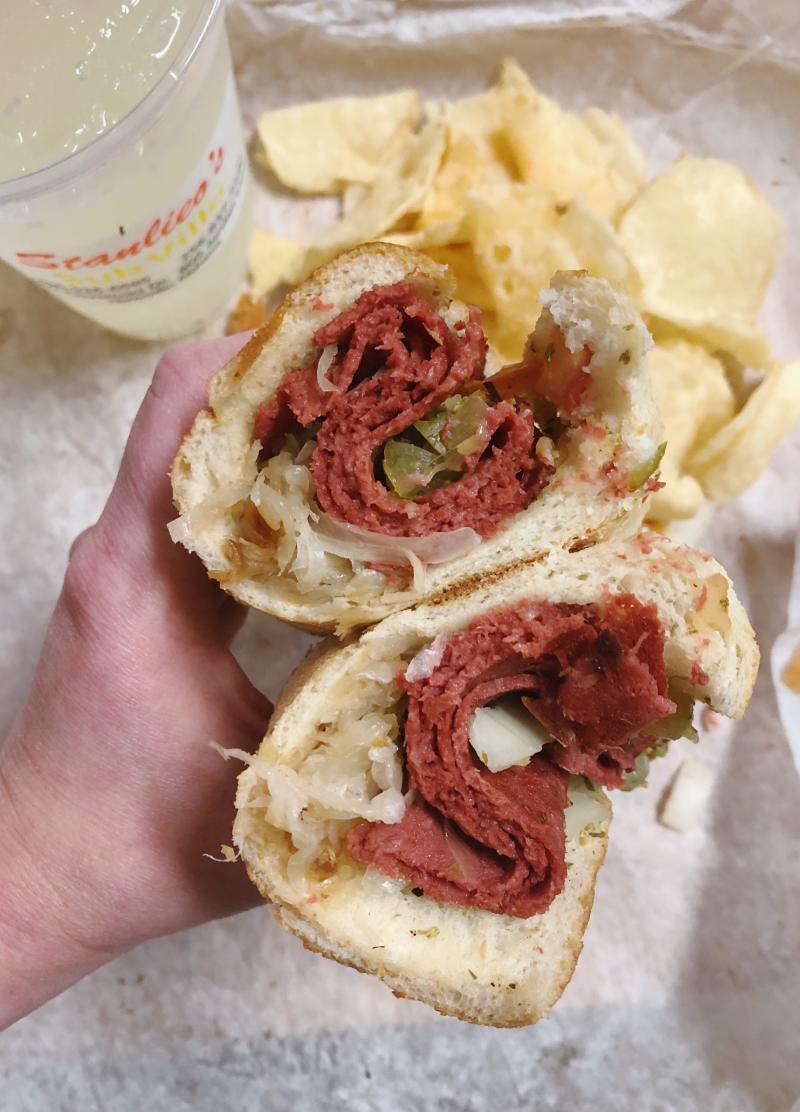 Family owned and operated since 1971, this sub shop has 5 different vegan subs. Their veggie meat is a soybean product, flavored to taste like its real meat counterpart. All their veggie subs come with mayonnaise (but if requested can be left off), onions, pickles, tomatoes, salt, and oregano-on white bun unless you request wheat. Stanlieo's Subs come with fresh red ripe tomatoes, chopped onion cubes, tangy dill pickle cubes, salt, pepper, oregano and oil (ALL THE WAY). They have two locations; Jordan Lane and Governors Drive.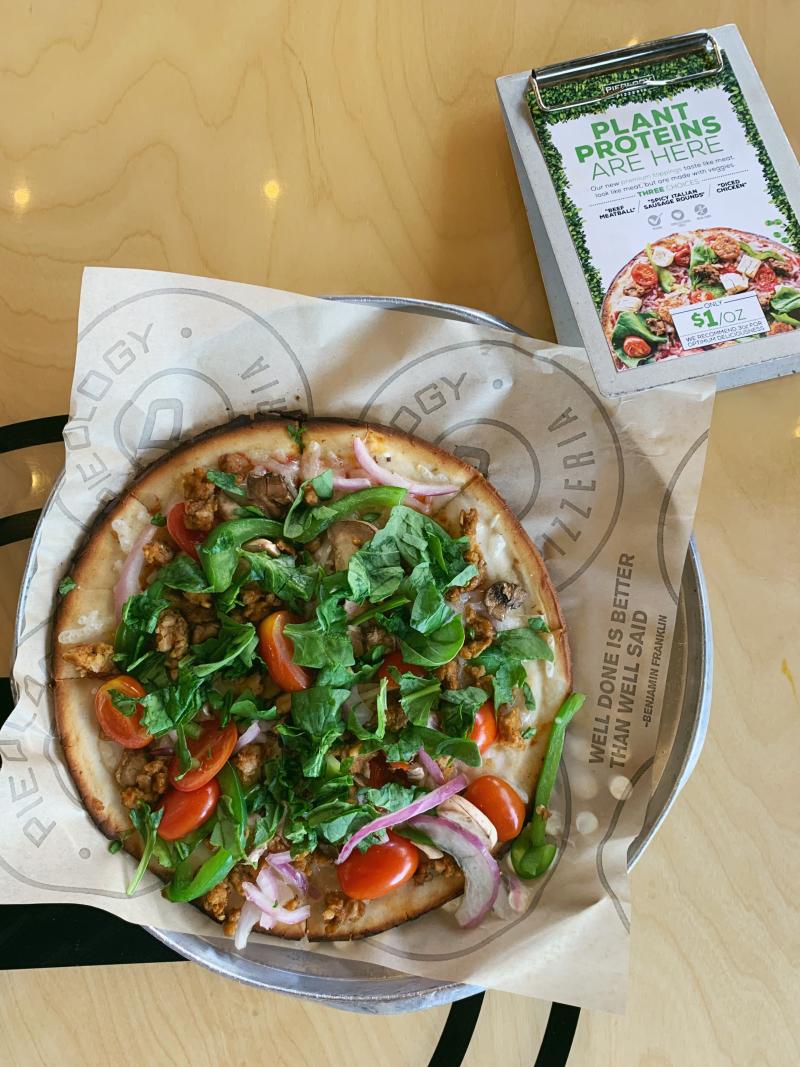 This create-your-own pizzeria is located at Bridge Street Town Centre. The Gluten-Free crust is a light, vegan-friendly option that is full of taste and has a satisfying chew. Don't forget the vegan cheese! There are three vegan proteins to choose from "Beef Meatballs," "Spicy Italian Sausage Rounds," and "Diced Chicken" for just $1 to upgrade.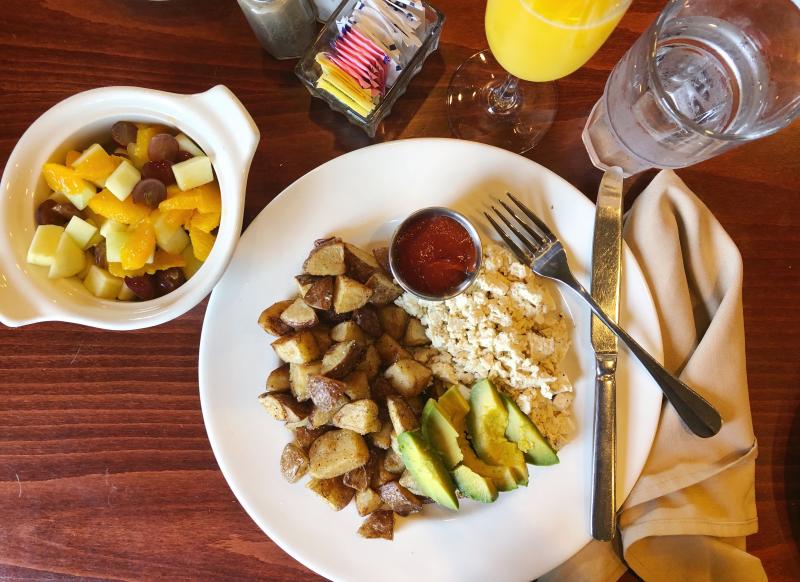 This unique restaurant is in Huntsville's Historic Five Point District. They offer several vegetarian options that can be easily changed to vegan. Scrambled Tofu Plate with seasoned tofu (with no sausage or biscuits) and extra home-fried potatoes (add fresh avocado). The staff is happy to help customize any dish.
Not the regular burger joint, Farm Burger favors organic and locally grown ingredients and strive to support small-scale farmers and producers, such as Sweet City Micros. Recently releasing the No. 2 Housemade Vegan Burger made with quinoa, black-eyed peas, kale, roasted mushrooms, sweet potatoes, and spices, it is topped with arugula, cucumber salad, and garlic-lemon tahini dressing. It pairs great with their phenomenal sweet potato fries. For a healthier option, try their Superfood Salad.
Spicy Vegan Options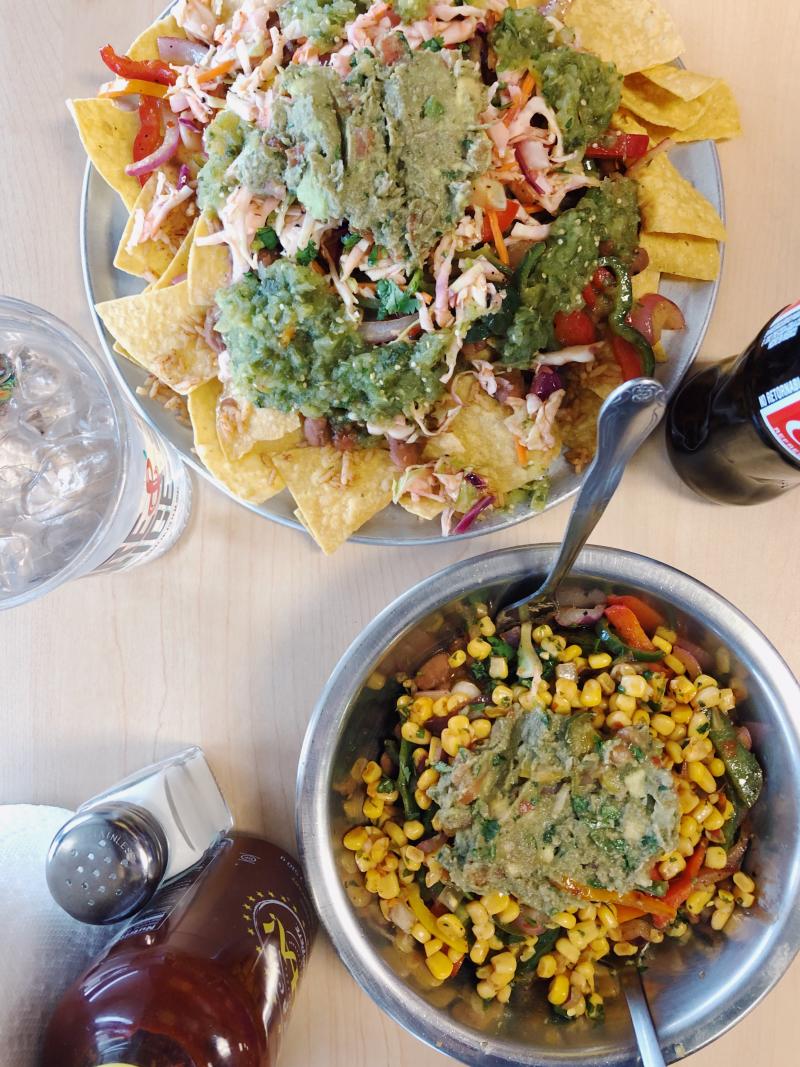 Fire & Spice was established in 2015 as a Food Truck, but now has a store front located in South Huntsville. The restaurant is a fusion of old school Tex-Mex and new age Central Texas Barbecue. They offer 5 different vegan options directly on the menu including the Peta Burrita, a dish of rice, pinto beans, sautéed veggies, corn salsa, fried avocados, hot sauce, served with one side.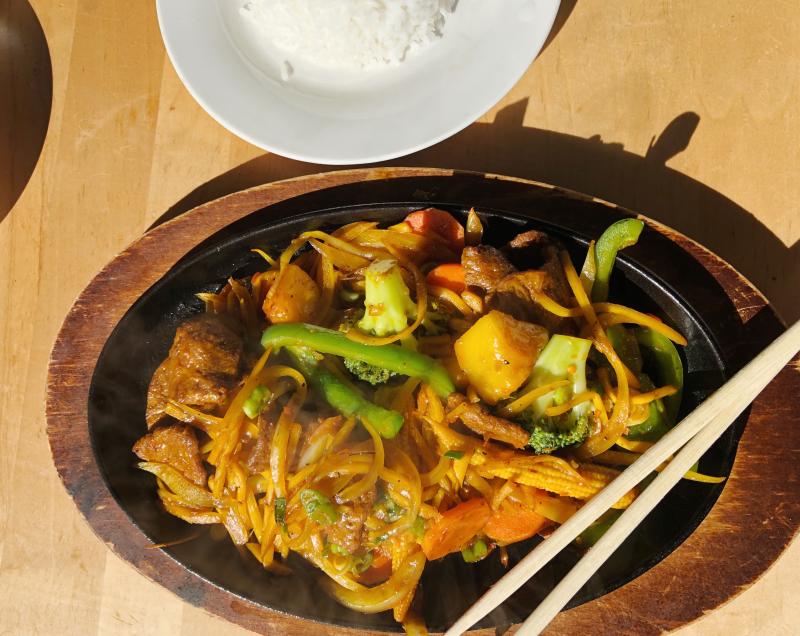 This Vietnamese restaurant is located on Jordan Lane. The V4 is a great plant-based option-vegan beef and mixed vegetable dish is vegan beef sautéed with lemongrass, chili pepper, onion, baby corn, bell pepper and pineapple. They also offer the T5. Veggie Clay Pot with vegan broth.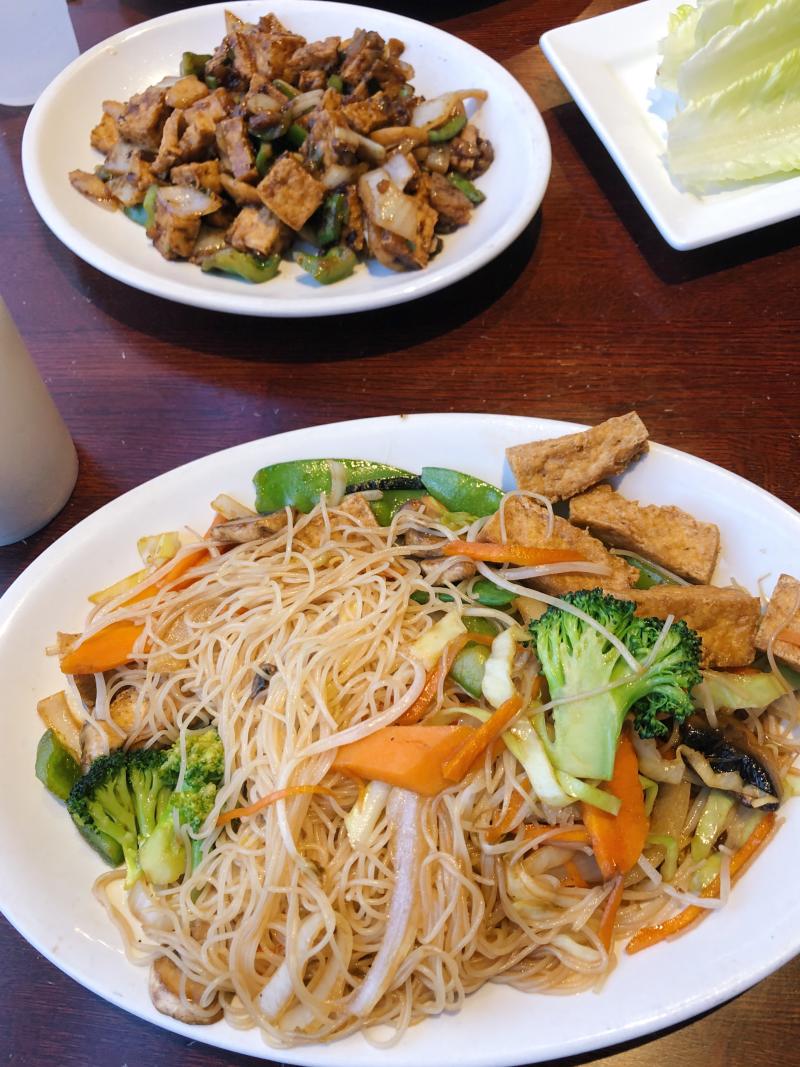 Mei Wei Asian Bistro (pronounced May Way) is a contemporary take on traditional Asian cuisine. They keep a vegan menu hidden behind the counter, just ask to see it. They offer starters, salad, and nine different entrees. Lo Mein Noodle with Tofu (no chicken, no oyster sauce, made with rice noodle).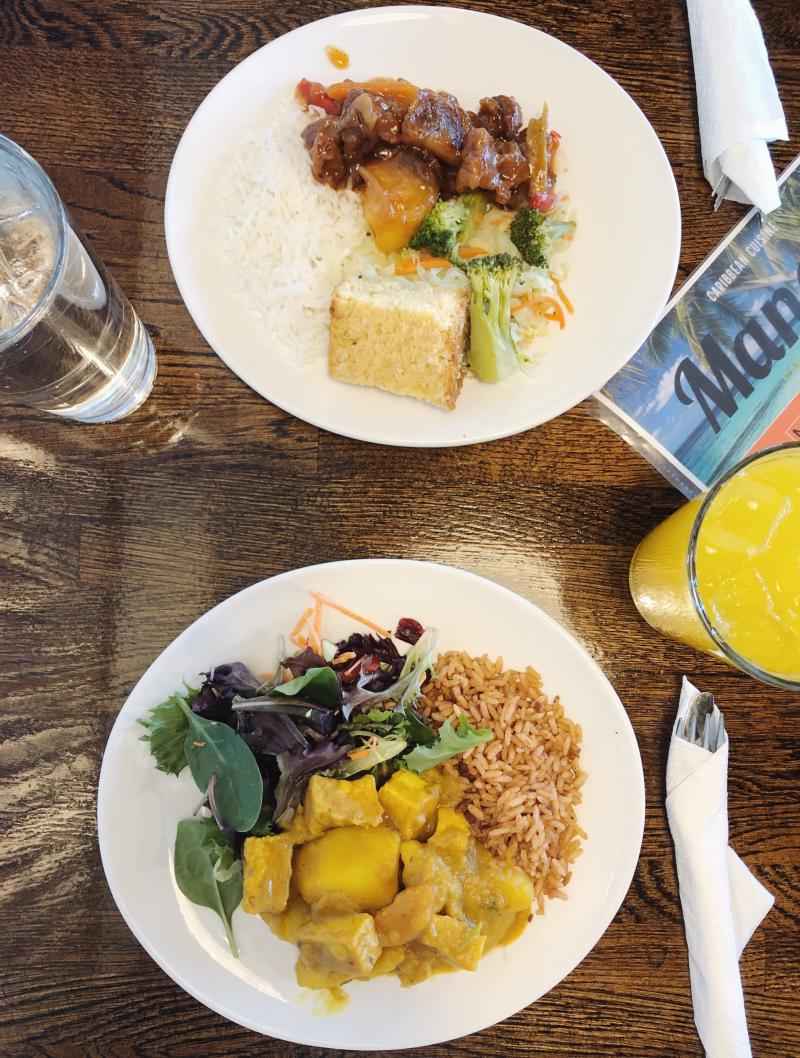 Mangos Caribbean Restaurant offers a glimpse of the Caribbean through the plate with various palate pleasing flavors; hot and spicy, sweet and tangy. They have a wonderful buffet during the week with labeled vegan options as well as entrees such as Vegan Curry Chicken Roti and Vegan Ginger Chicken & Broccoli.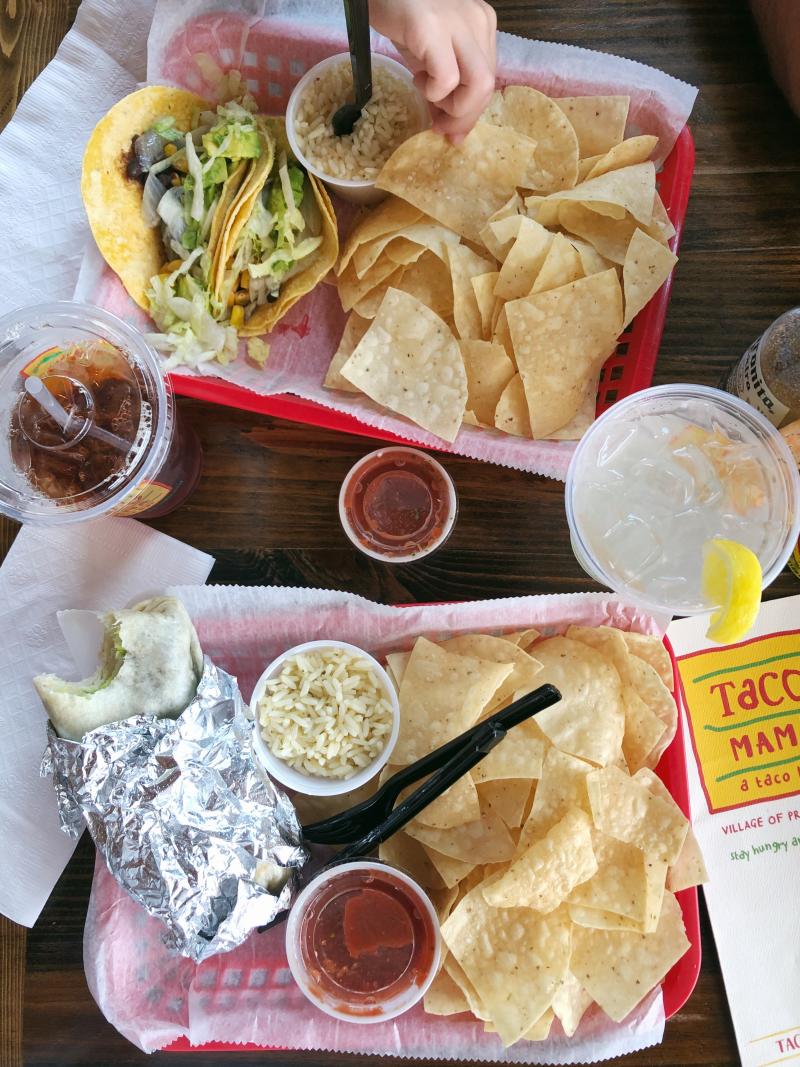 Who doesn't love tacos, burritos, and nachos? With three locations to choose from, this funky restaurant offers several vegan options. Build your own tacos, burrito, burrito bowl or Jorge's nachos. Order straight from the menu the burrito bowl called the Tree Hugger with cilantro-lime rice, black beans, grilled onions, lettuce, tomato, fresh guacamole, and mild salsa.