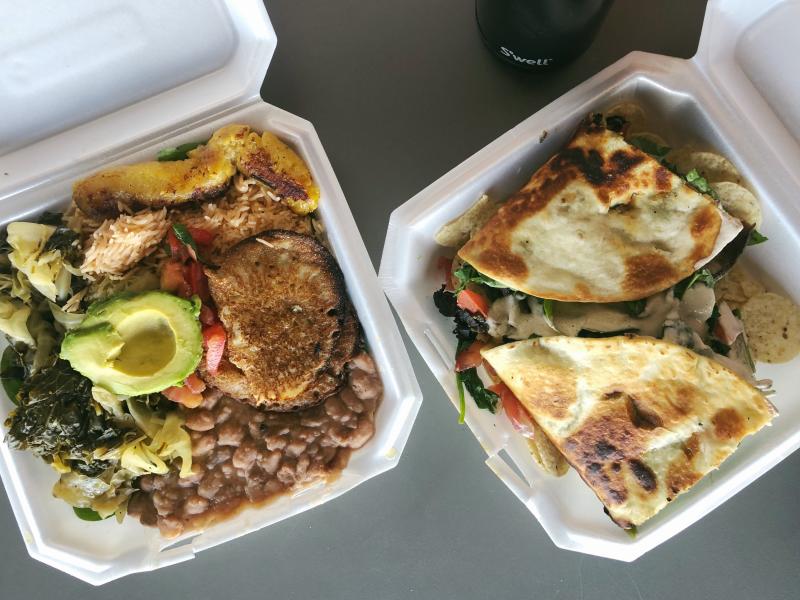 We take food very seriously in the South. The desire for excellent grub doesn't start and stop with meat; vegan-friendly restaurants are flourishing all over the city. Vegans are looking for something delicious and filling, not just a salad. Many times there are restaurants that would please long-time vegans to curious carnivores alike. If there's ever any doubt about finding something satisfying, this list of locally-owned options in Huntsville will change your mind.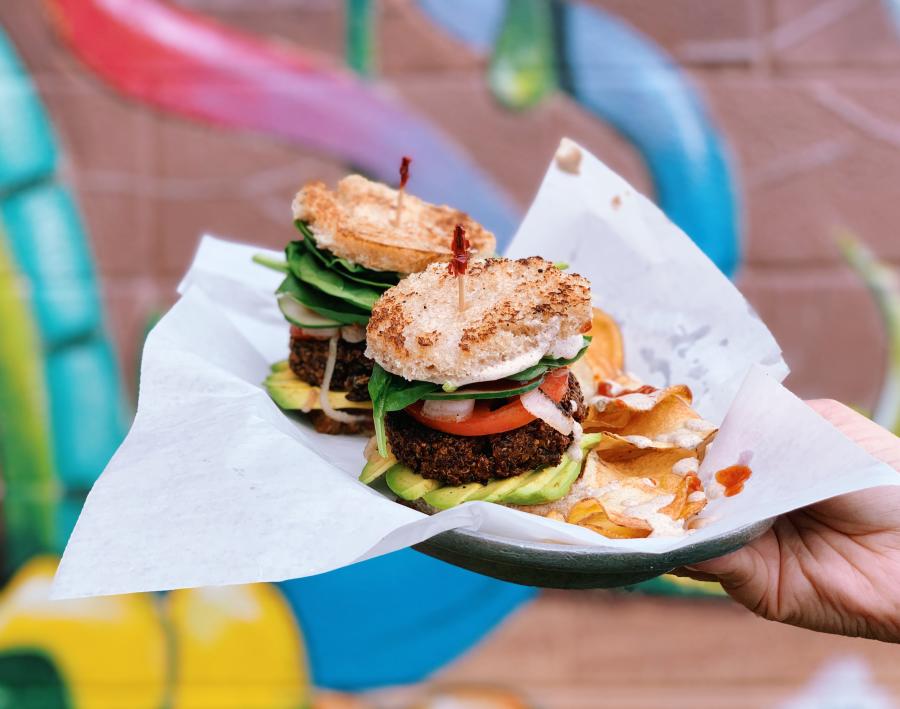 Chef Will offers a variety of wraps, tacos, burgers, and Southern comfort dishes. Chef Will cooks the meals to order, and the menu changes to provide the freshest ingredients. Chef Will the Palate is located in a small kitchen trailer in front of Lowe Mill ARTS & Entertainment.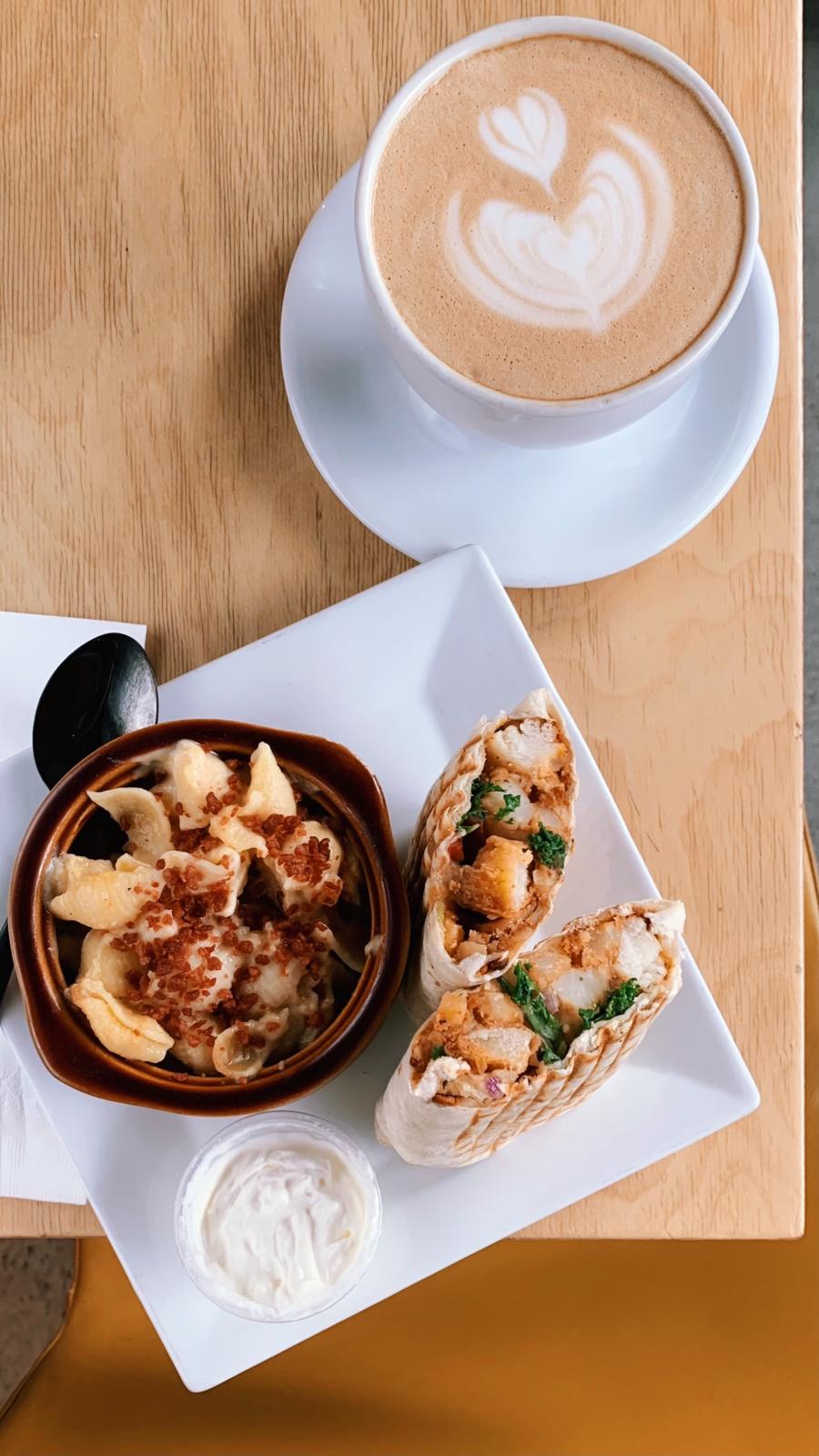 This welcoming coffee shop (in what once was fifteen parking spots) is now the perfect spot to grab vegan fare. They offer a vegan grilled breakfast burrito, bombom (with no honey), and the veggie sandwich. They also have creamy vegan mac and cheese made with truffle, vegan 'bacon,' and cashew cheese by Hippea Camper. Let's not forget the coffee!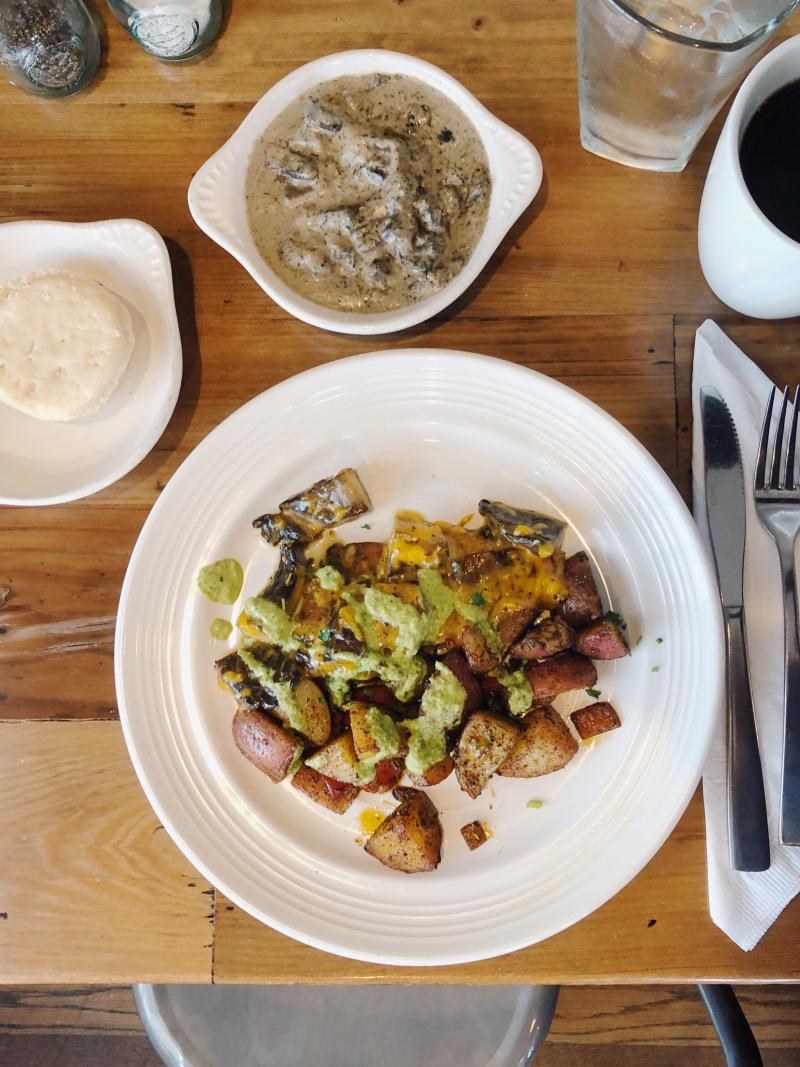 Mason Dixon Bakery & Bistro is a dedicated gluten-free bakery and restaurant. They offer vegan treats, including cupcakes, donuts, biscuits, and bread. Their bistro menu has several vegan options, from the Ultimate Veggie Burger to the Steak 'n Eggs (substitute portabella, add mushroom bacon and vegan cheese).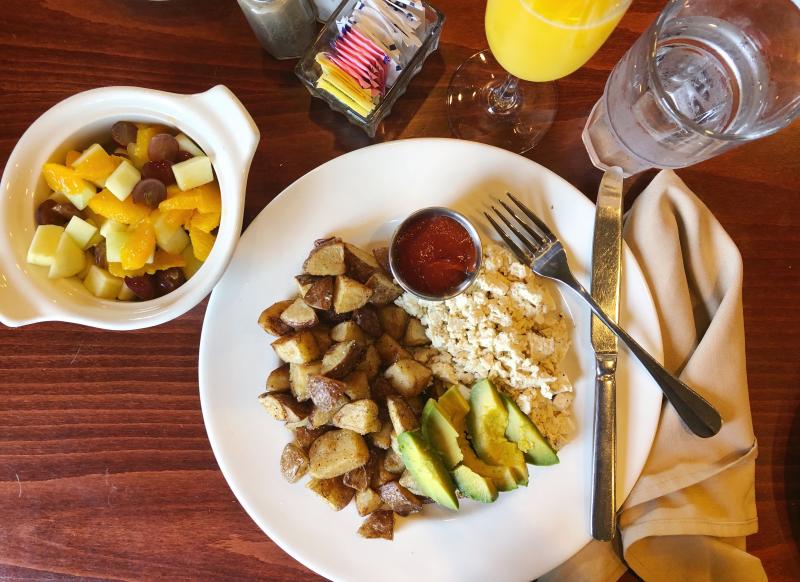 This unique restaurant is in Huntsville's Historic Five Points District. The staff can help you quickly change vegetarian options to vegan ones. One of my favorites is the scrambled tofu plate with seasoned tofu (with no sausage or biscuits) and extra home-fried potatoes (add fresh avocado). The staff is happy to help customize any dish.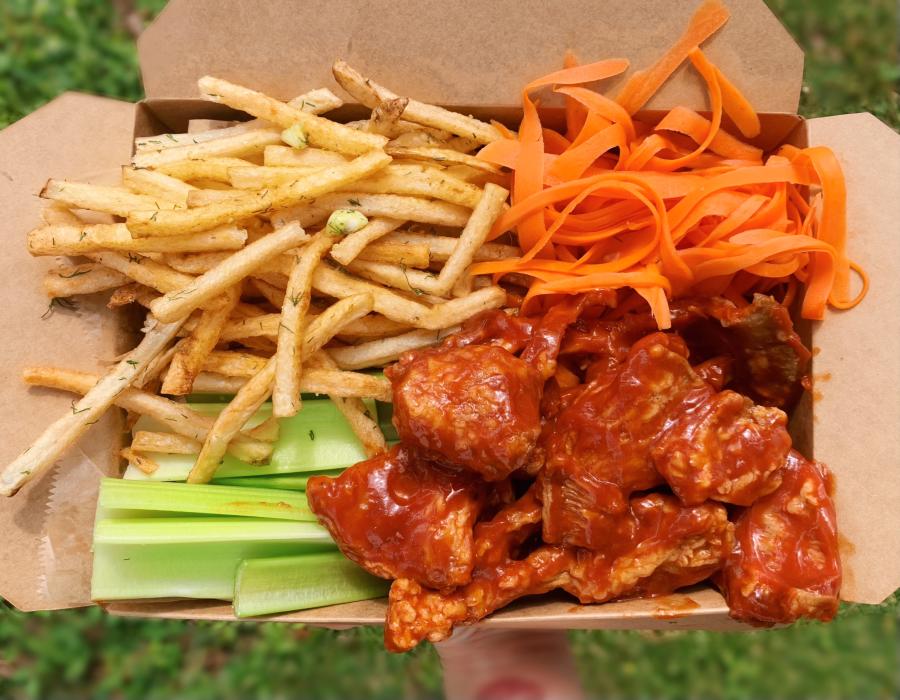 The Veggie serves vegan comfort food, from perfectly gooey cinnamon rolls to their savory "stinky orange basket." Chef Adyre offers a variety of cuisines and puts a spin on traditional classics. The Veggie delivers and provides weekly individual and family-style meal prep. The Veggie also has a quick-service café at Lowe Mill. Make sure you ask them about their loyalty discounts.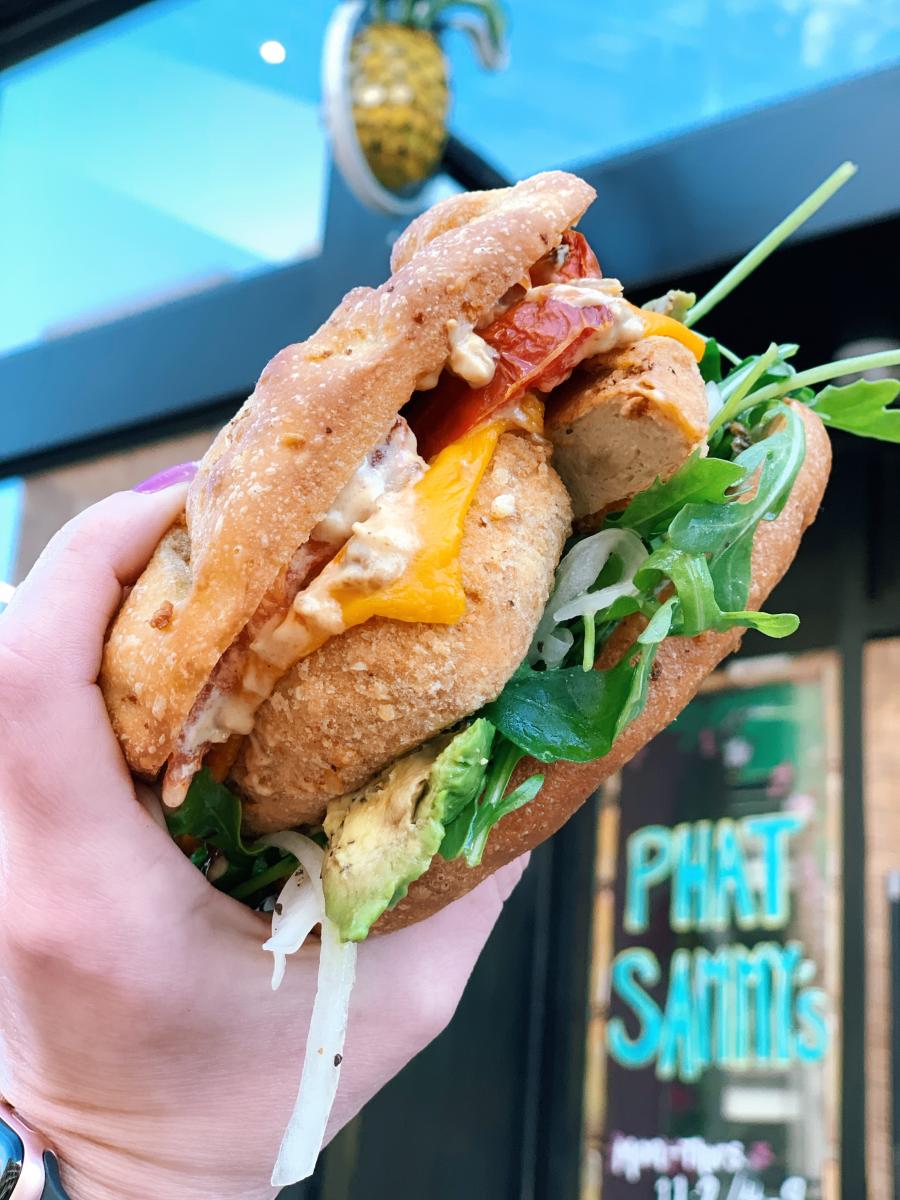 Conveniently located in the heart of Downtown, Phat Sammy's is Huntsville's only Tiki restaurant. Their regular vegan options are currently the Buddha's Delight Sandwich with vegan mayo and Spam Fried Rice (substitute tofu with no egg). But they also have the 'Chinese Takeout" section featuring vegan items. Try their Pina Colada Cocktail with their house-made coconut cream. Phat Sammy's provides an updated menu on their Facebook and Instagram pages.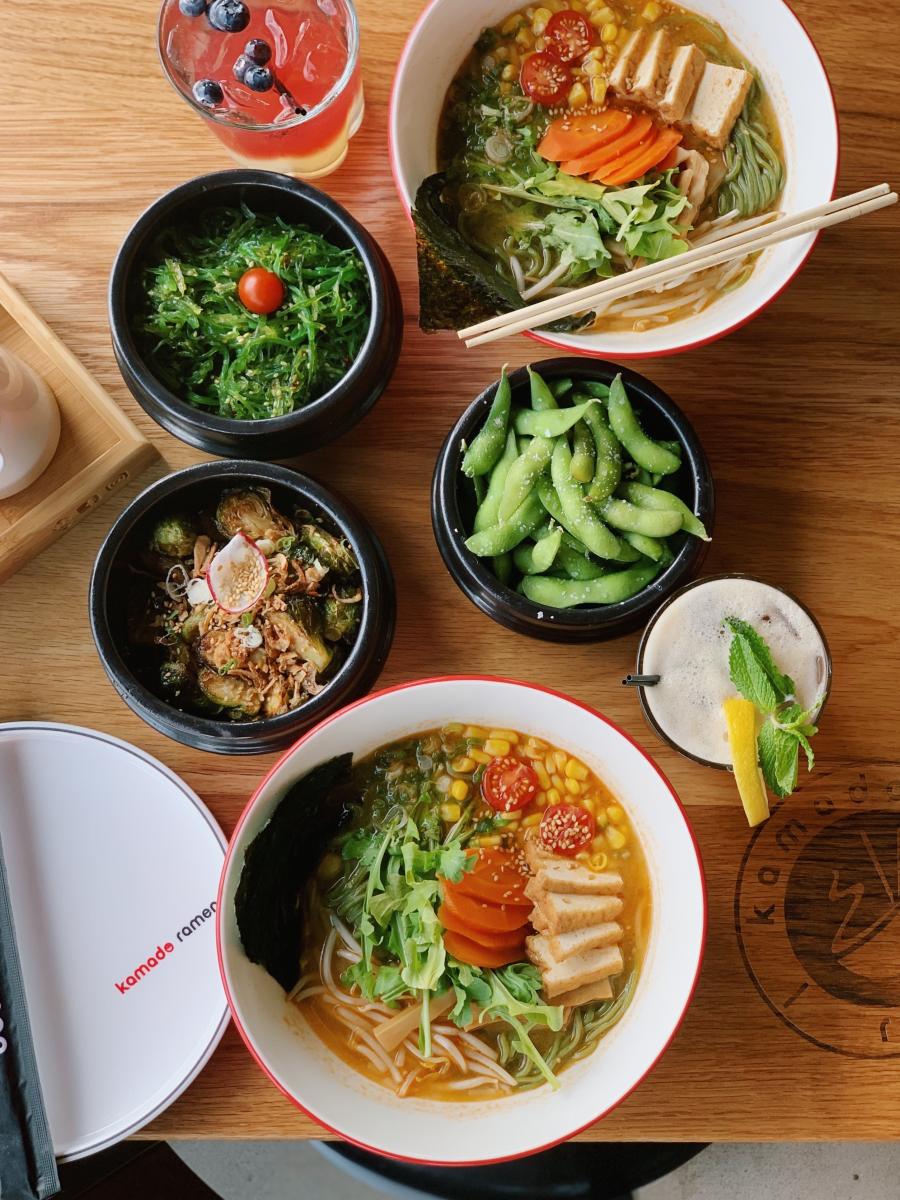 This restaurant has two locations: Stovehouse and MidCity. You can order takeaway or take a seat at their counter so you can watch the chefs at work while you eat. Go for the vegetable reman. It features vegan broth topped with wood ear mushrooms, corn, bean sprouts, bamboo shoot, and kale noodles (ask for no egg). Appetizer options are edamame, crispy Brussels sprouts, and seaweed salad.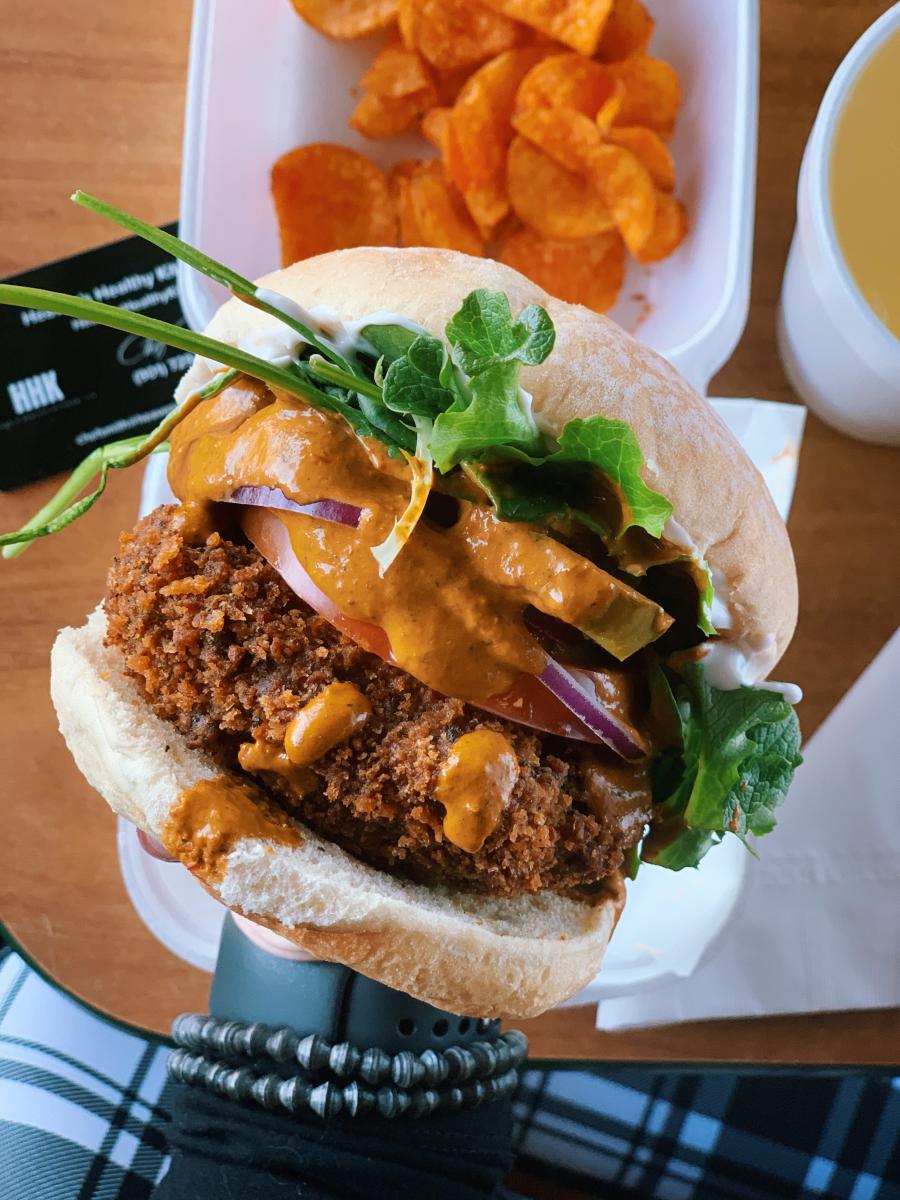 Chef Emmanuel Smith runs Huntsville's first all-vegan brick and mortar location, Heaven's Healthy Kitchen. HHK makes homemade meals from scratch, from his Classic Chikn Sandwich to the Oxtail Plate. You can find them at 1004 Jordan Lane in Huntsville, Alabama. HHK aims to reach communities to promote, teach, and educate them on health and wellness. Check out their Instagram page, where they update their menu.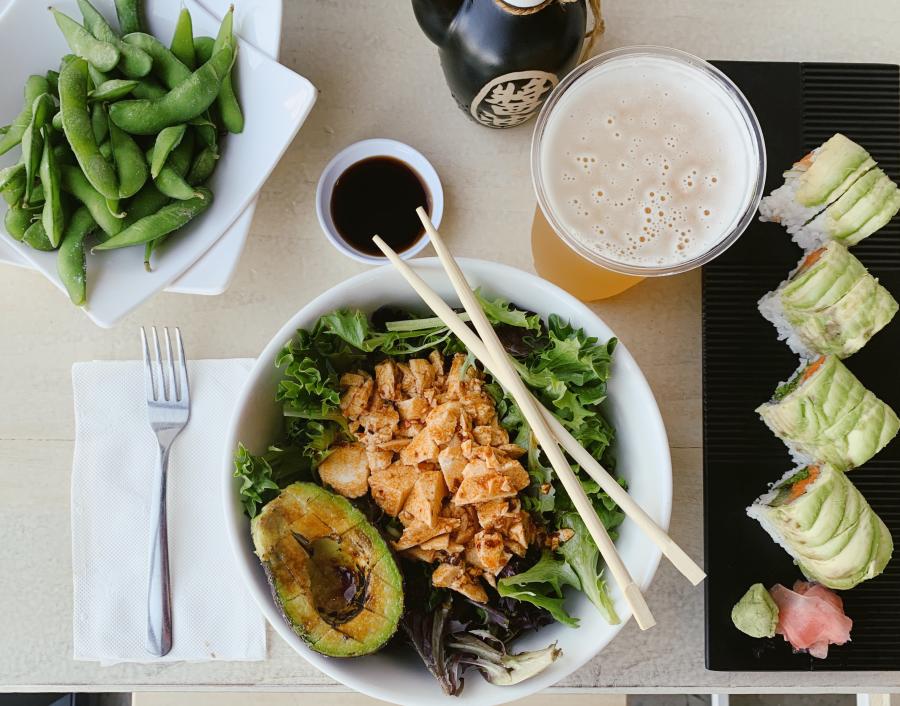 At Oshi, they challenge themselves to not sacrifice quality for convenience! The beautiful inside is light and airy, with a calming modern design. One of the vegan dishes on the menu is the Green Zone Roll made of cucumber, carrot, mesclun salad, and avocado on top. Another dish is the Crunchy Garlic Tofu Bowl filled with garlic ponzu, silken chili tofu, crunchy garlic, chili oil, and scallion (option to add avocado).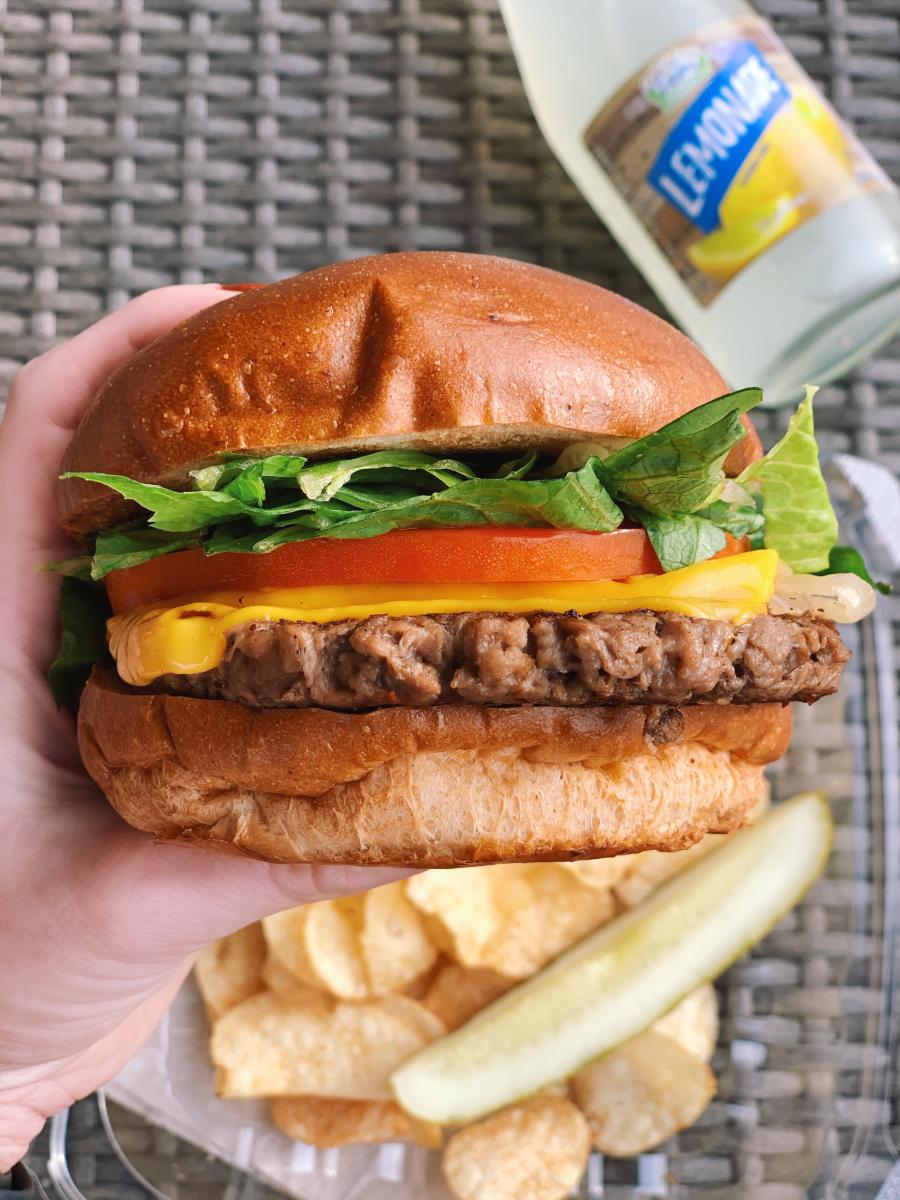 Oakwood Farms is a vegetarian and vegan market with a café and smoothie bar. Chicken Pesto Panini, Chicken Salad, Impossible Burger, and Beyond Pizza are just some of the vegan options you can find. They have a Wellness Zone, Bulk Section, and fresh, locally grown produce. On-site, there is indoor/outdoor seating, both with Wi-Fi connections. And soon, Oakwood Farms plans to host various festivals for the community, gardening classes, cooking demonstrations, and more. Artis Sydney, a local agricultural entrepreneur and the previous owner of Garden Cove Natural Food Store in Huntsville, Alabama, leads the way at Oakwood Farms.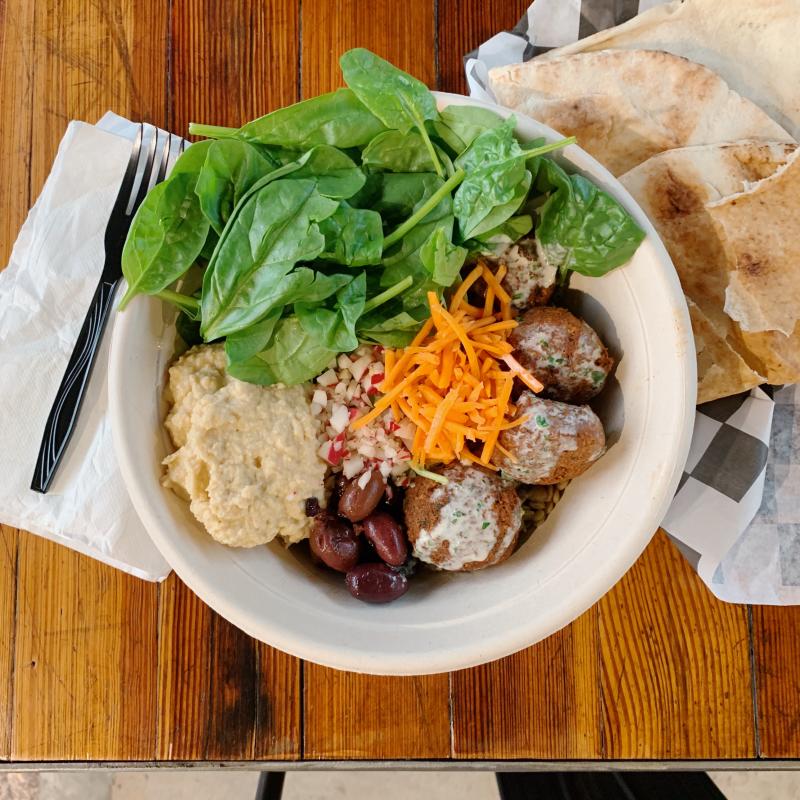 At Stovehouse, you can enjoy a classic Mediterranean dish or build your own. They have readily available vegan, vegetarian, and gluten-free options. Start by choosing a wrap or bowl, and then pick your ingredients. There are some exciting veggie options - look for the 'VG' on their Dietary Info.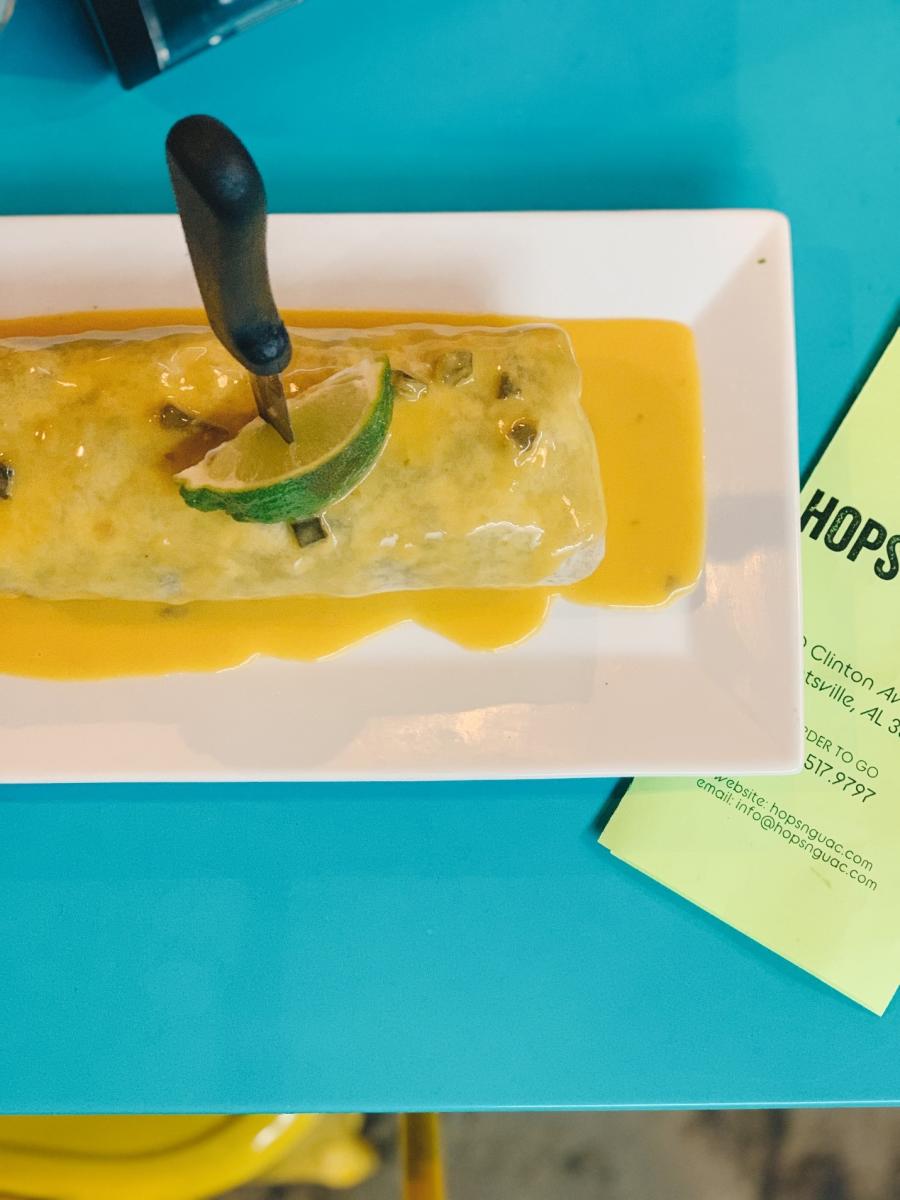 Hops N Guac is a fast-casual Mexican-fusion restaurant in Huntsville's Campus No. 805. Their menu showcases a Roasted Vegetables Taco (no queso fresco), Black Bean & Corn Taco (no queso fresco or crema), or the Portabella Rojas (no rice or beer queso). They cook the rice in chicken stock, but Hops N Guac does offer vegan queso. The Aguas Frescas Horchata is made from rice milk.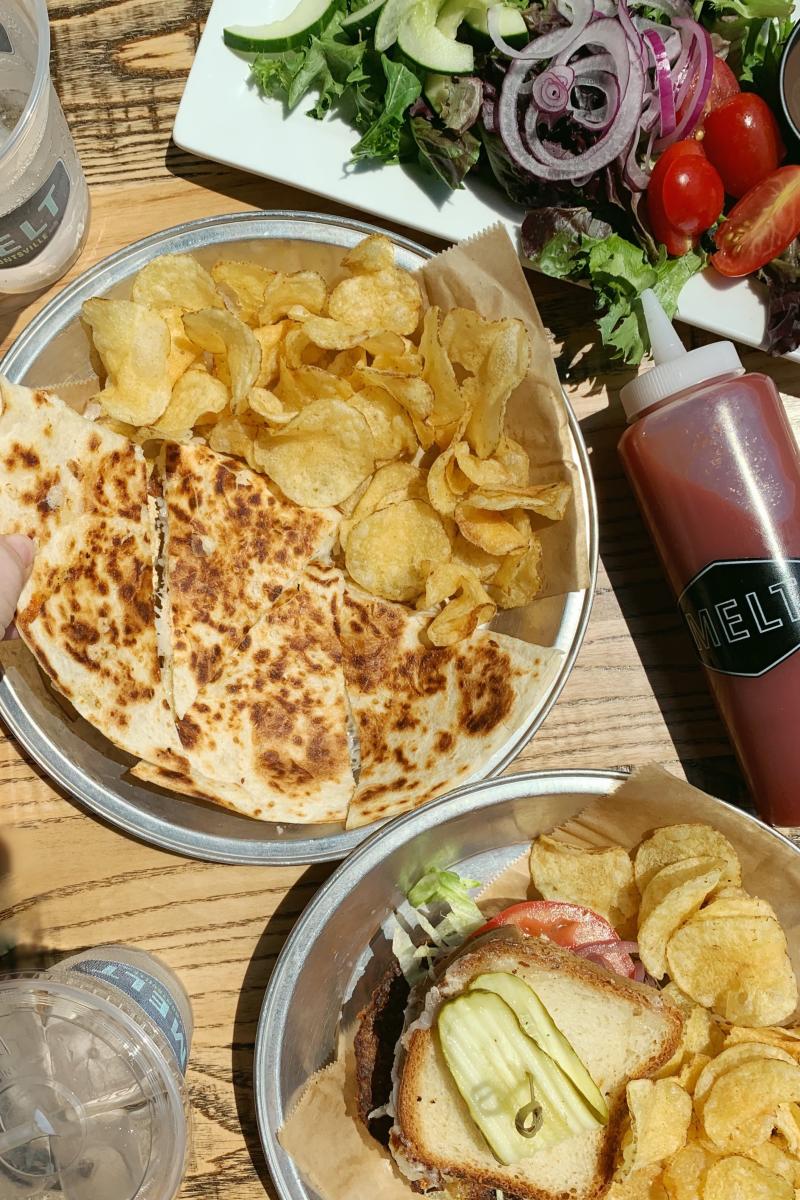 The concept behind MELT is simple: a modern twist on classic comfort food. They offer the "Beyond Burger," a plant-based patty without GMOs, soy, or gluten on Texas Toast (hold the butter). A lighter choice would be the Strawberry Fields salad (no goat cheese). For the kiddos, ask them to fill the quesadilla with vegan cheese with a side of kettle chips.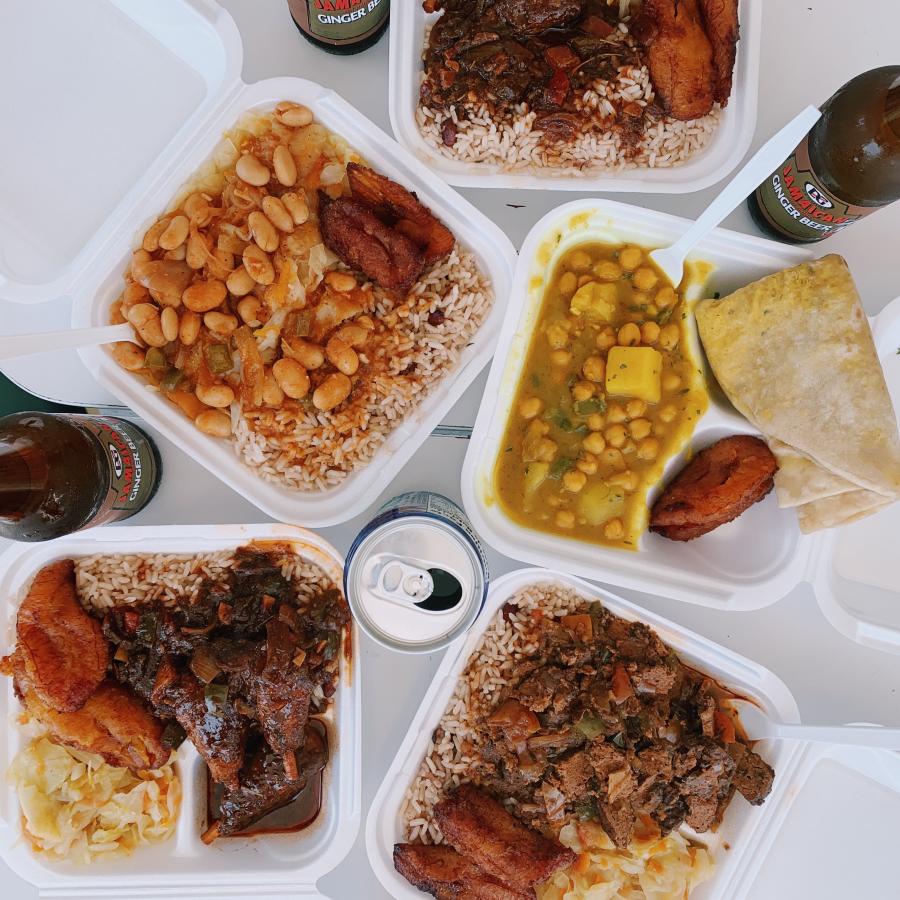 As teenagers, the owners of M & K helped around the home by cooking meals for their Jamaican family. With the support of their dad, they decided to open a restaurant in 2017. On the corner of Jordan Lane and Sparkman Drive, M & K Jamaican Restaurant offers everything from Vegan Jerk Chicken, Vegetable Delight, and Potato Chickpea Stew. Their Vegan Brown Stew Chicken is a spicy Jamaican dish consisting of mock chicken drumsticks browned and simmered in a rich gravy made with onions, peppers, ketchup, and water. Rice, veggies, fried ripe plantains, and cabbage are the sides. Enjoy a delicious meal!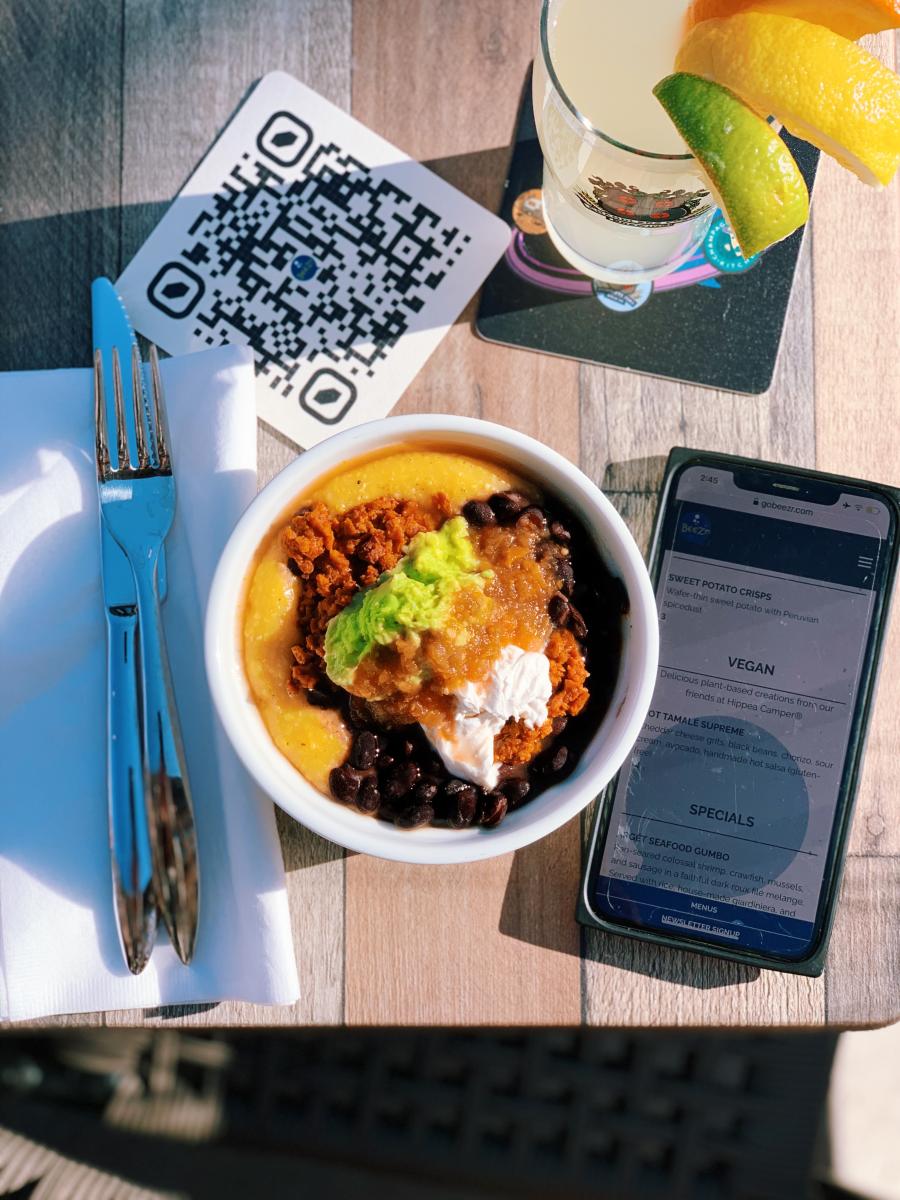 The Hippea Camper provides Rocket City with healthy and delicious plant-based options. This vegan food truck offers everything from juices and homemade granola to 'salmon' made from carrots. Where can you find them? The Hippea Camper travels to the Food Truck Corral on base at Redstone Arsenal, Huntsville Hospital Healthworks Farmers Market, and Greene Street Market. You can find them daily at BeeZr.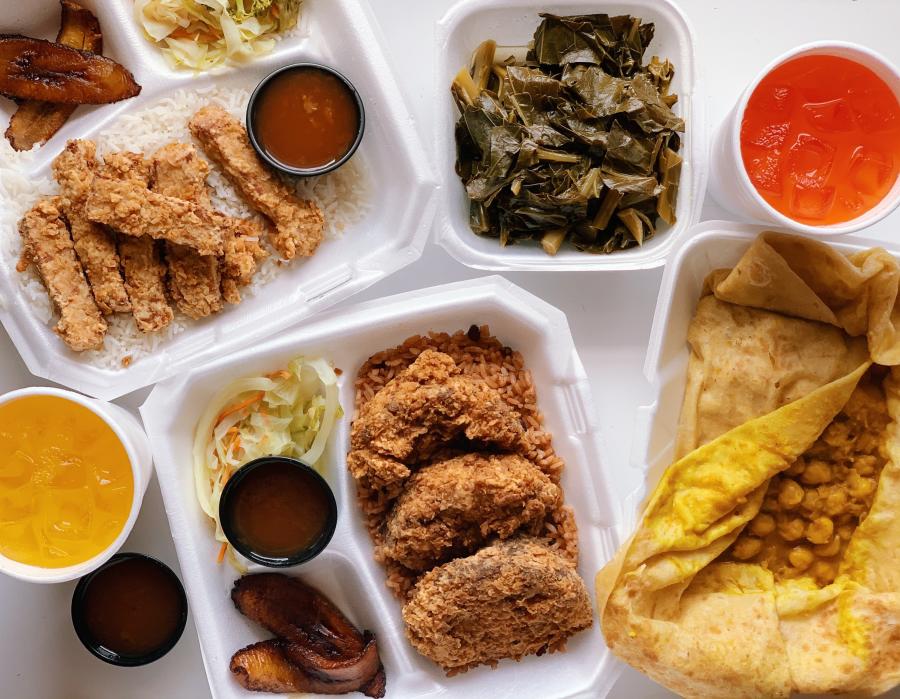 Tamarind Island Grille, previously known as Mangos Caribbean Restaurant, offers a glimpse of the Caribbean through the plate with various palate-pleasing flavors; hot and spicy, sweet, and tangy. They have wonderful entrees such as Vegan Curry Chicken Roti and Vegan Fried Chicken. The menu changes weekly. Check their Facebook page for updates.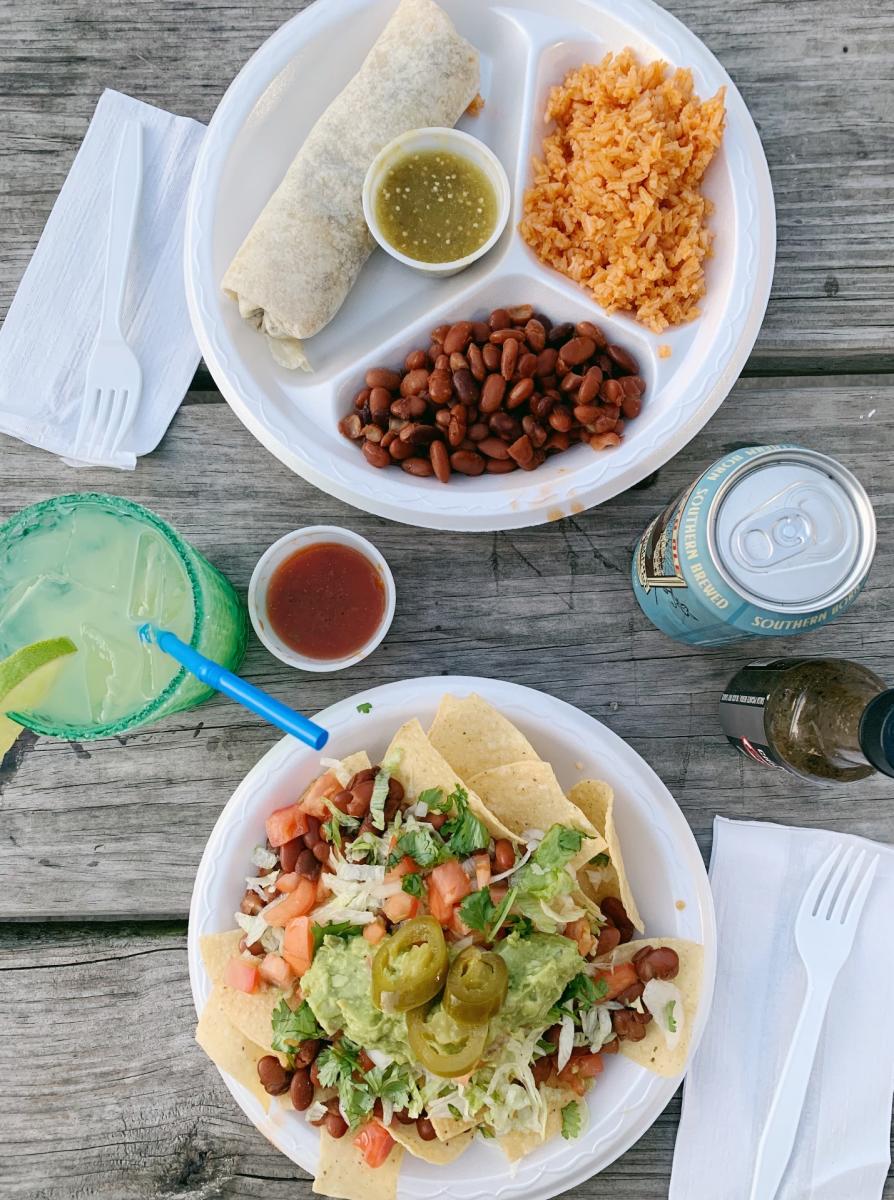 Bandito Burrito, located at 3017 Governors Drive SW in Huntsville, is a local staple. Owner Oscar Gutierrez opened Bandito in 1990. While they do have a Vegetarian A La Carte section on their menu, you can veganize almost everything in that section. If you're all taco'd out (blasphemy!), you can't go wrong with their signature Green Bean Burrito; green sauce, sub whole beans (no cheese). Another classic go-to is Bandito's No Carne Burrito, made with whole beans, rice, lettuce, salsa (no cheese), add guacamole.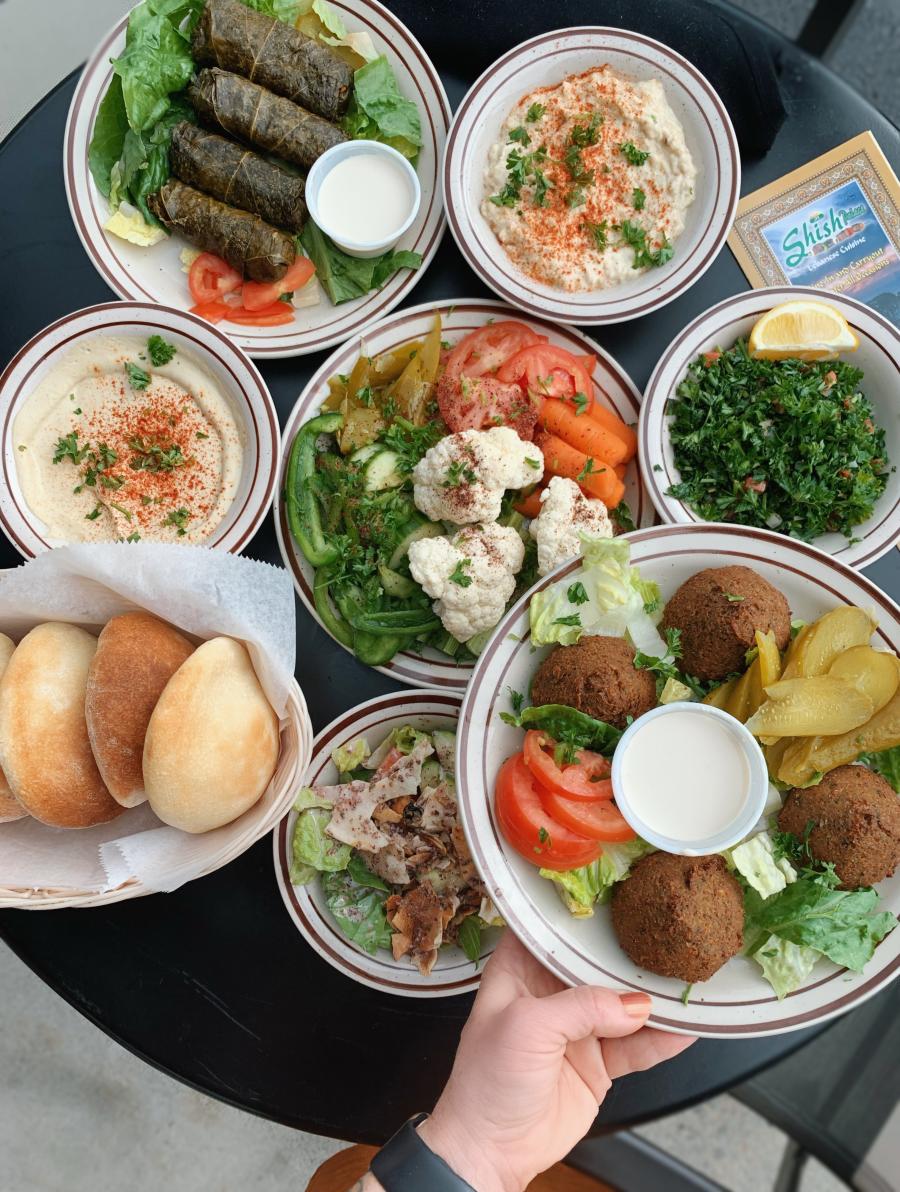 Bringing Lebanese favorites in an inviting atmosphere with a bit of extra spice is Al Shish Palace in Madison, Alabama. Offering Lebanese cuisine from Warak Arish grape leaves stuffed with rice to Vegetarian Maza with hummus, baba ghanoush, tabouli, fattoush, falafel, mixed veggies, and pickles. They make their Hot Bread fresh to order when you arrive. Vegan is not listed directly on their menu, but vegetarian is. The friendly staff is happy to answer any questions.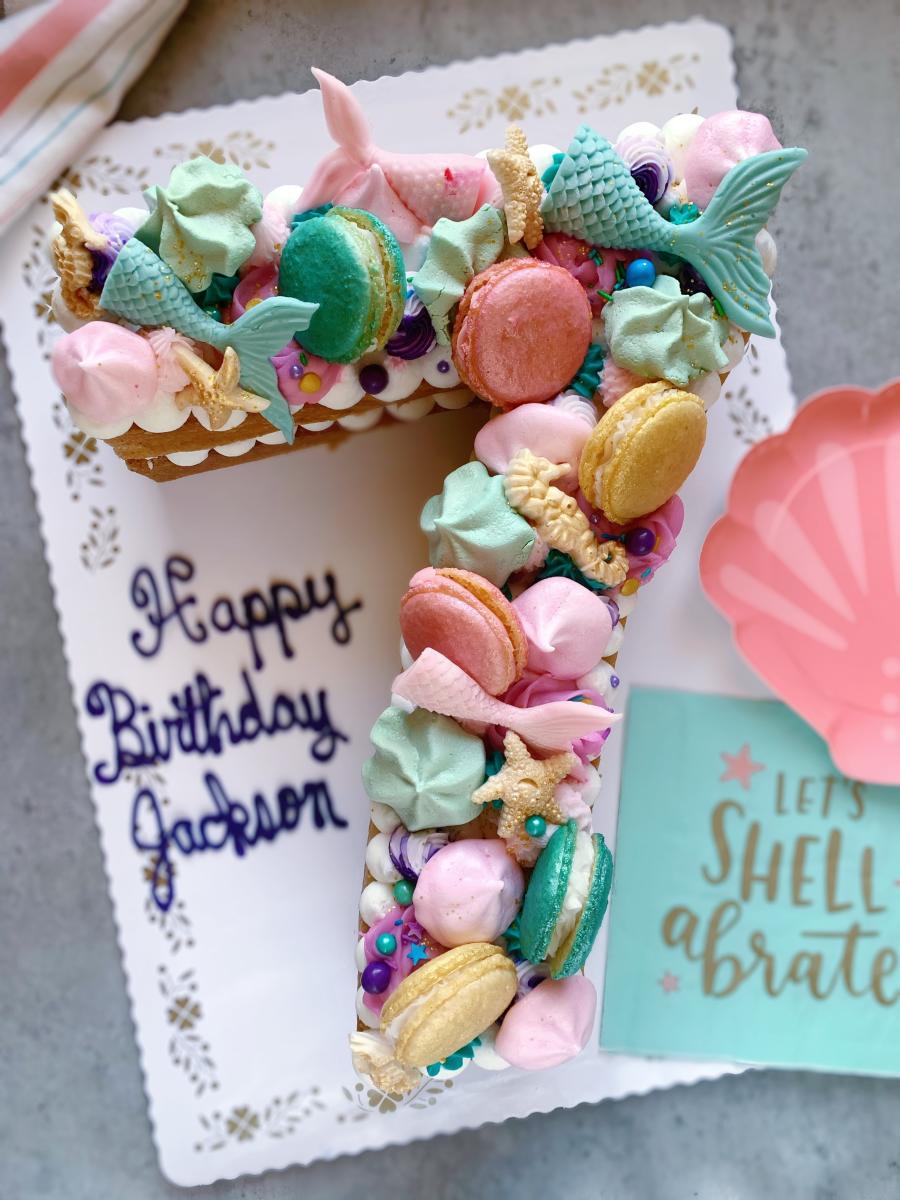 A mother and daughter run Rockabilly Bakery & Cafe, a local, family-owned business. Specializing in custom cakes, this store also has several vegan sweets, including the Mixed Berry Crumb Muffins to their Snickerdoodle cookie. Family and friends won't even realize that this delicious cake is dairy-free and eggless. Check their Facebook or Instagram for weekly lunch and dinner specials!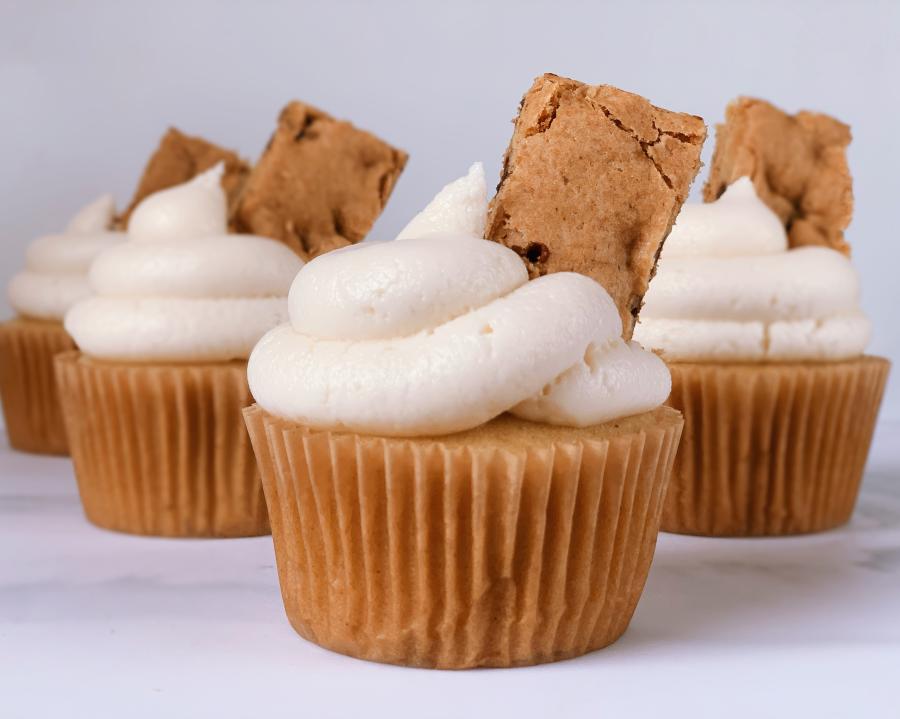 CrumBites Delights serves vegan sweets from their cupcakes to their lemon bars, chocolate bars, cakes, and cinnamon rolls. They can be found at Oakwood Farmers Market daily. Order these show-stopping delicacies from CrumBites Delight's Facebook and Instagram pages or by phone to have these heavenly treats delivered to your door.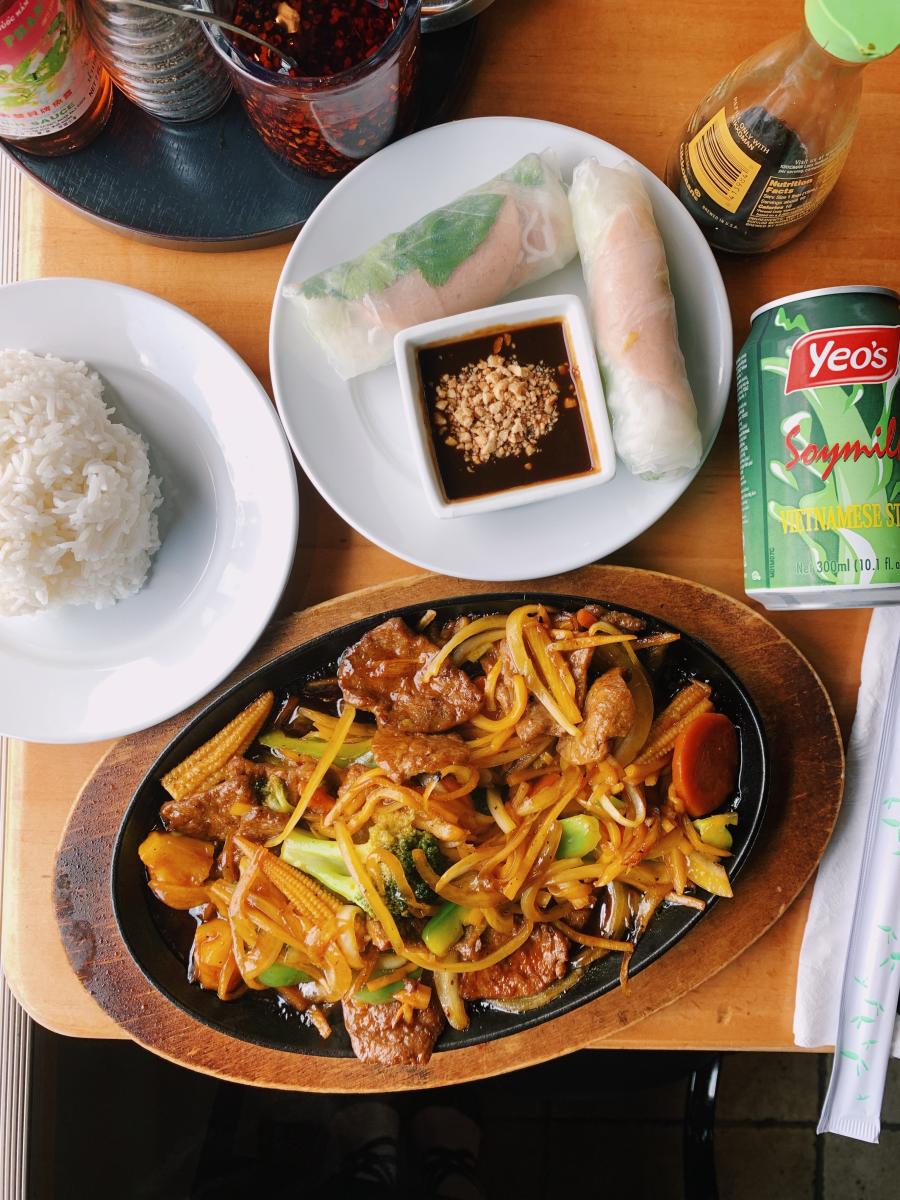 Viet Cusine is a Vietnamese restaurant located on Jordan Lane. The V4 is a great plant-based option, and it has vegan beef sautéed with lemongrass, chili pepper, onion, baby corn, bell pepper, and pineapple with a side of mixed vegetables. They also offer the T5 - a Veggie Clay Pot with vegan broth.
Ruchi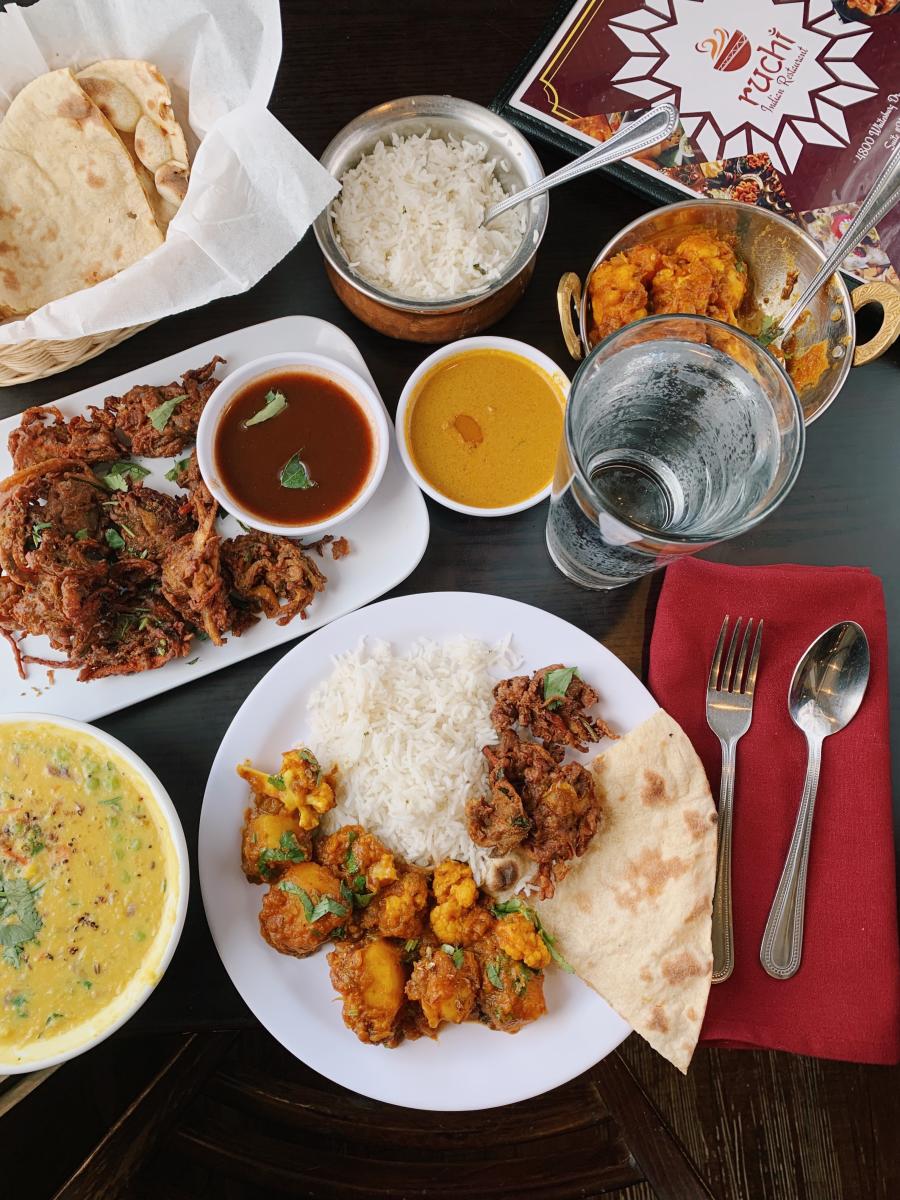 Ruchi chefs prepare the food from scratch so that every order is made fresh and has its distinct taste. All dishes are fully flavored with raw spices and the original sauces to make each meal unforgettable. The perfect start to any meal is an appetizer of spiced fritters called Vegetable Pakora. One of the signature dishes is the Aloo Gobi; Aloo translates to potato and Gobi to cauliflower. The menu has vegan clearly labeled for easy ordering. Ruchi is in Huntsville at 3310 Memorial Parkway.
Vujee Vegan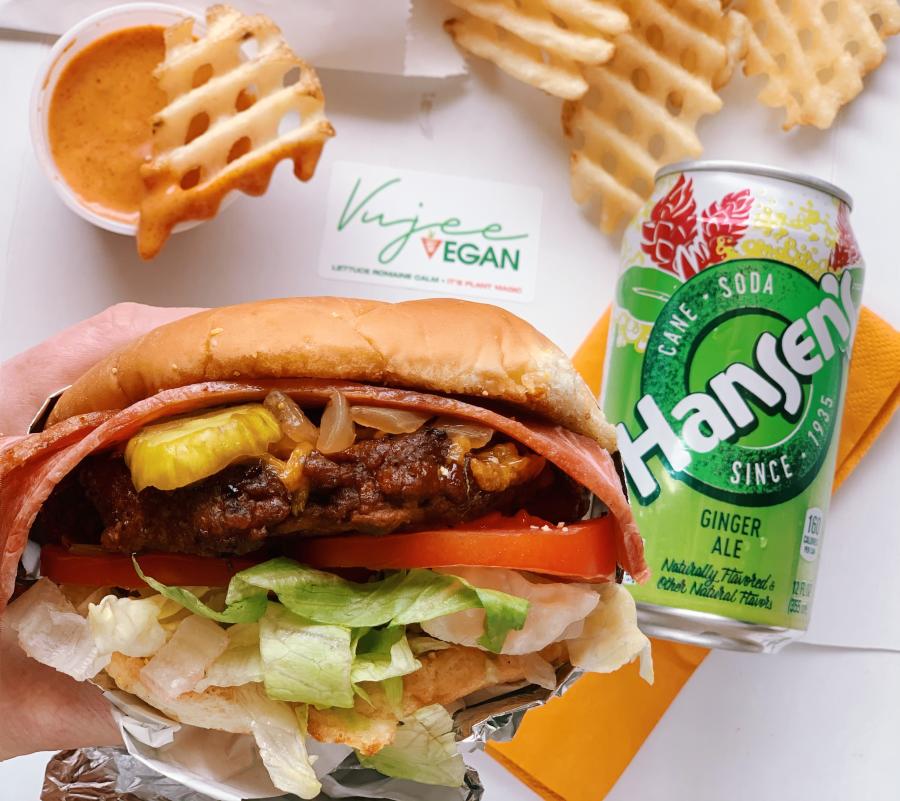 Nikia Lightfoot started Vujee Vegan in 2020. Nikia's love for cooking would launch her into a whirlwind adventure in the vegan and plant-based food industry. Inspired by cooking with her mother and grandmother, Vujee Vegan's menu consists of comfort foods. You can find burgers like the Vujee Basic, Vujee Cheeze, Vujee Bae-K'n Cheeze and the Vujee Double Cheeze. All burgers include BBQ Kettle Chips or Waffle Fries, and you can also order your burger with a gluten-free bun. They offer their famous chili and cornbread, chili "cheeze" fries, chocolate chip cookies, apple dumplings, and flavored sodas made without high fructose corn syrup. Find where the Vujee food truck is by looking at their Facebook and Instagram pages.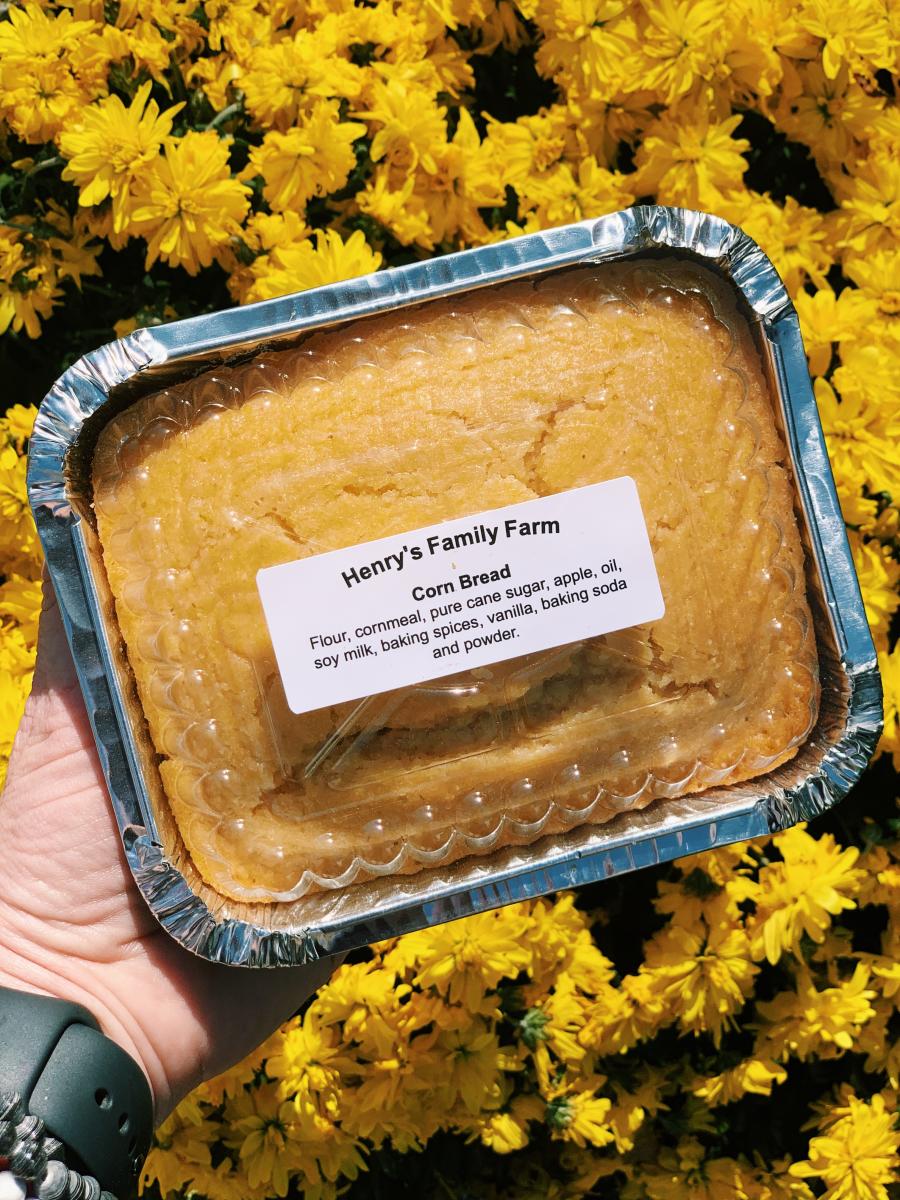 Henry's Family Farm is faith-based, veteran-owned, and operated. Their produce is locally grown and free of harmful chemicals. Henry's offers everything from hot sauces, cookies, zucchini bread, cornbread, and sweet potato pies. They can be found at seasonal farmers markets and offer delivery. Place orders online through Facebook or Instagram.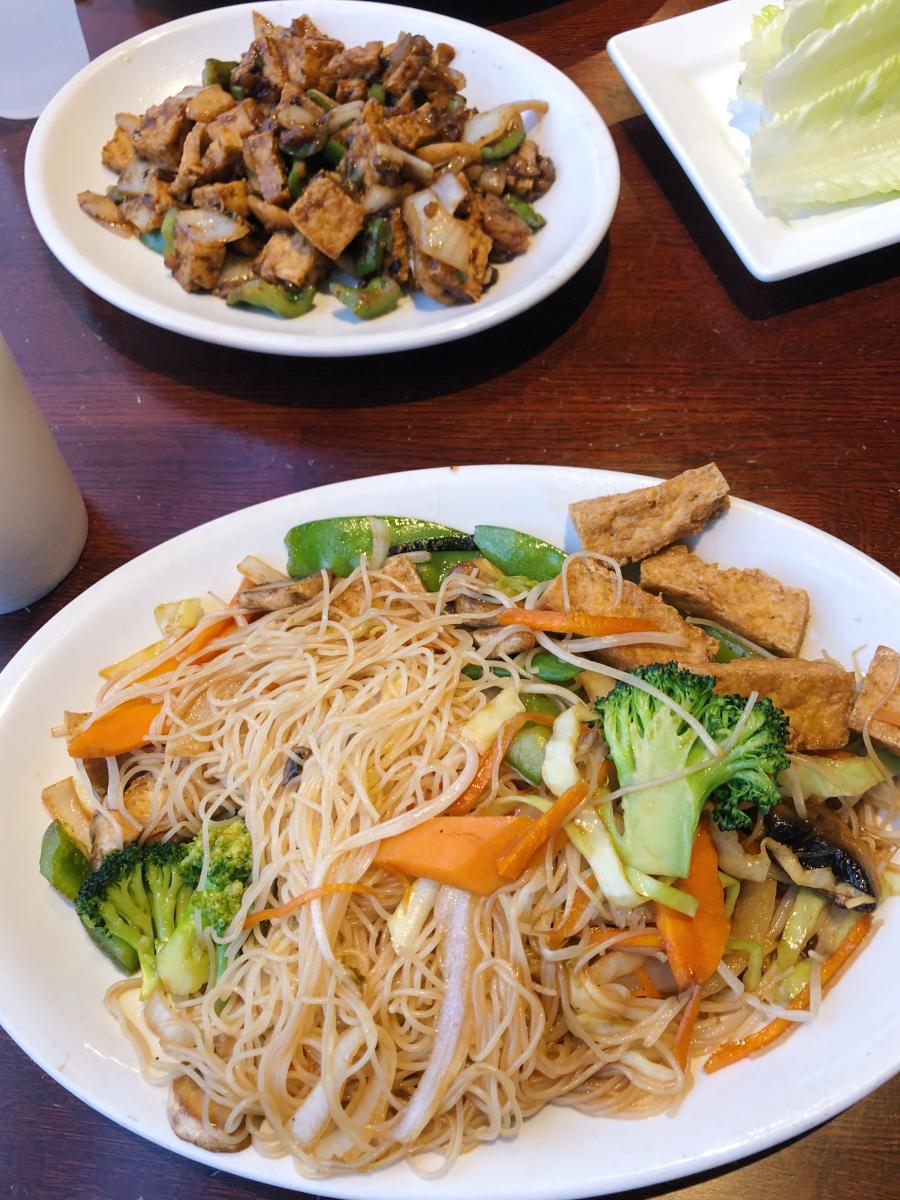 Mei Wei Asian Bistro (pronounced May Way) is a contemporary take on traditional Asian cuisine. They keep a vegan menu behind the counter; ask to see it. They offer starters, salad, and nine different entrees. One of my favorites is the Lo Mein Noodle with Tofu (no chicken, no oyster sauce, made with rice noodles).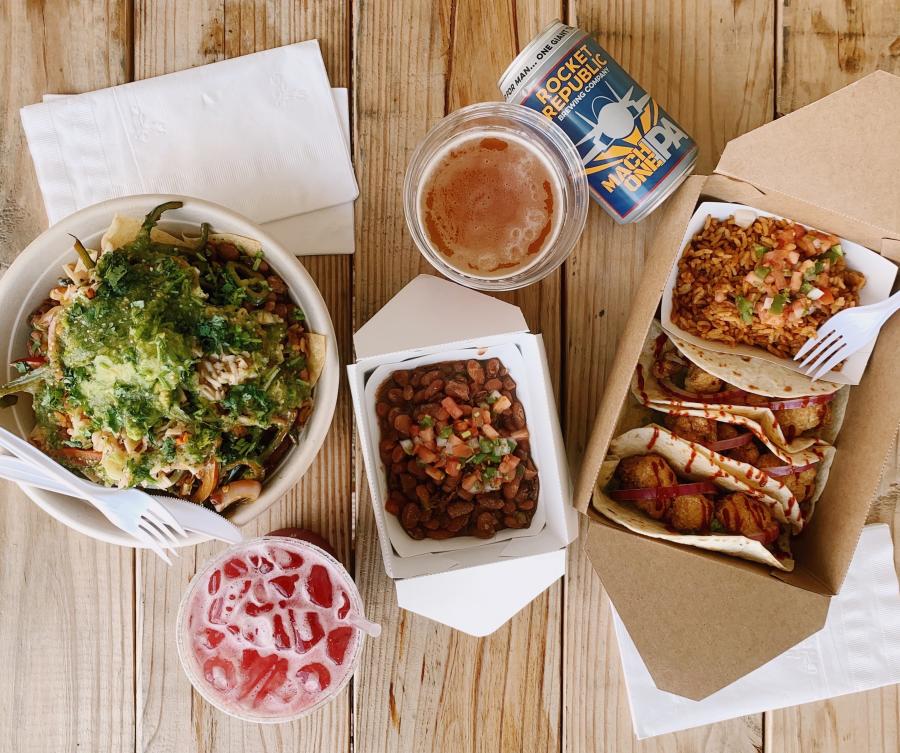 Fire & Spice Food Truck is a fusion of old school Tex-Mex and new age Central Texas Barbecue. They offer five different vegan options directly on the menu, including the Peta Burrita, a dish of rice, pinto beans, sautéed veggies, corn salsa, fried avocados, hot sauce, served with one side.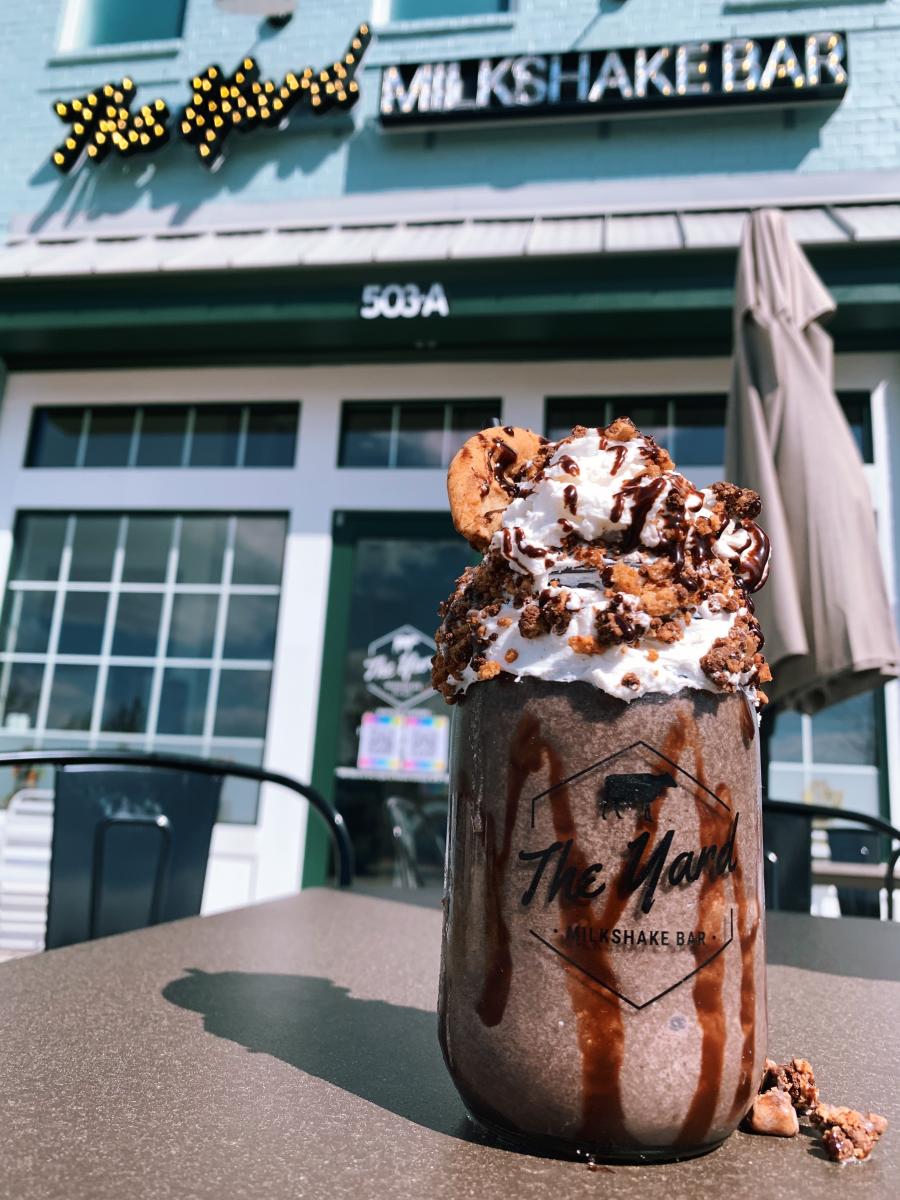 A few yards away from the Toyota Stadium, you can find The Yard milkshake bar. This specialty milkshake shop offers Not Milk? Milkshake made with Chocolate Chunk Oatmilk Vegan ice cream mixed with chocolate soy milk in a vanilla iced jar, rolled in vegan crushed chocolate chip cookies. They top it with vegan whipped cream, chocolate drizzle, and a vegan chocolate chip cookie. There is a $1 charge for the vegan milkshake.