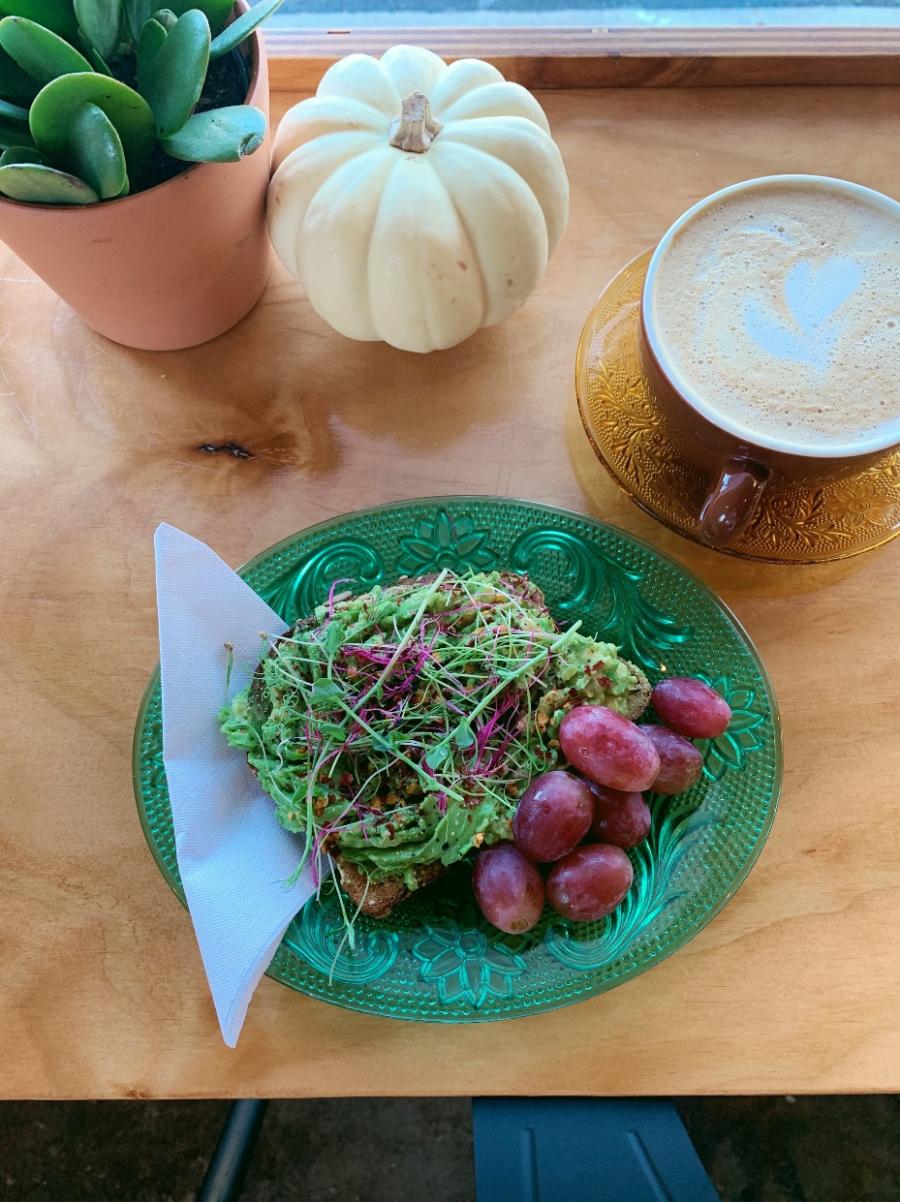 Avocado toast takes a hearty, whole-grain carbohydrate, spreads it with avocado a healthy fat, then sprinkles on different spices and herbs. There are several types of scrumptious variations. This popular dish has continued its popularity over the past decade. Avoc toast is still popping up on breakfast and brunch menus all over Huntsville. However, not all Avocado toasts are created equal. These restaurants listed below have mastered the art of this trendy combo. Avocado toast is a simple, nutritious, and delicious meal that you can even enjoy it to-go.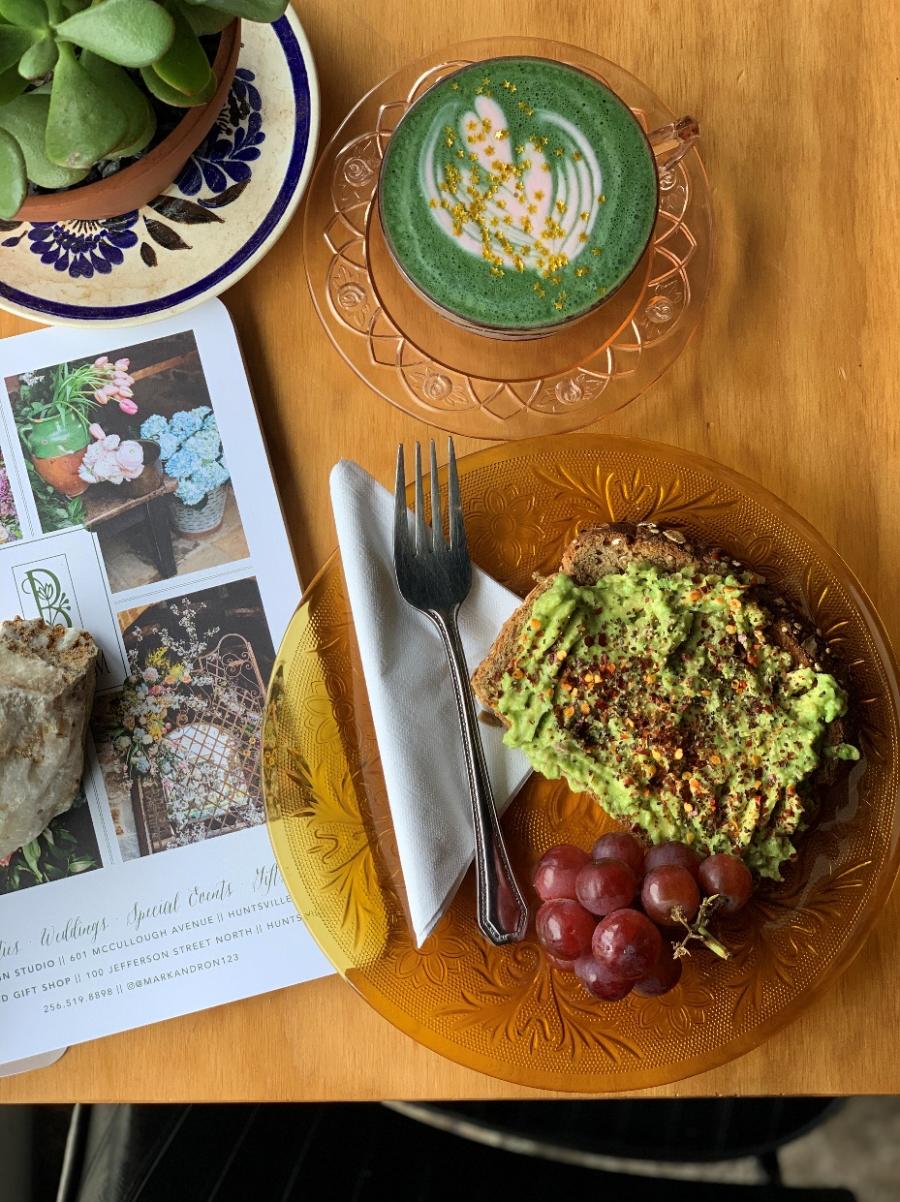 Locally owned by Victor Burlingame, Gold Sprint feels spacious with natural light and comfortable seating in addition to an inviting outdoor patio area. They offer an avocado toast loaded with red pepper flakes, Sweet City Micros greens, and served with fresh grapes. Gold Sprint has several vegan coffee drinks such as iced matcha with oat milk latte made from organic, ceremonial grade, Japanese matcha with 100% vegan, non-GMO, gluten-free oat milk. They are located directly on a major cycling route on the corner of 9th Avenue and 1st Street.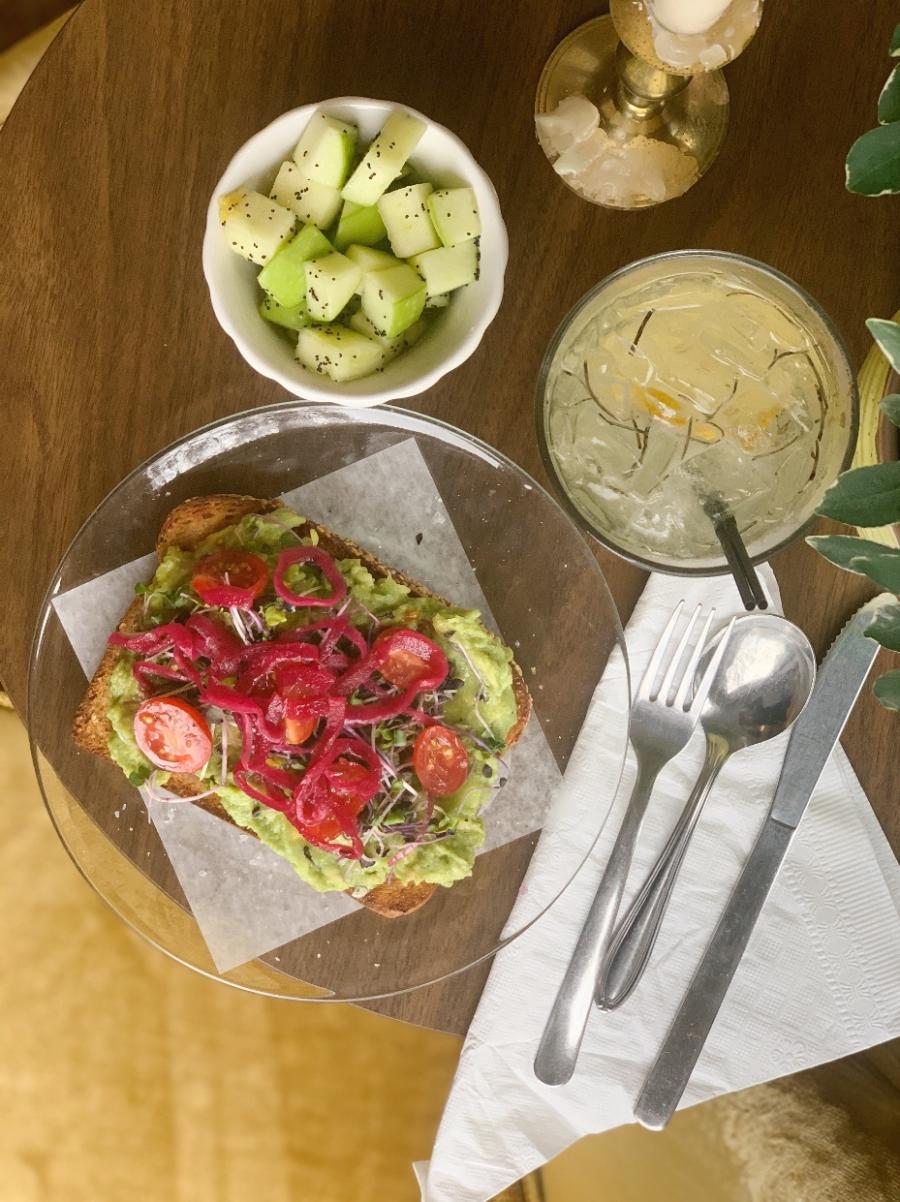 This quaint café is located in the Main Street South Shopping Village. It is owned by two women; Angela Ozbolt and Molly Jones who met in culinary school. Angela Ozbolt was the winner of Rocket Chef in August 2019. Their avocado toast is made with arugula, tomato, pickled beets, roasted garlic oil, Maldon salt (I left off pickled egg). Who knew toast could be so delicious and nutritious? Be sure to try their lemonade upgraded with blueberry or rosemary syrups.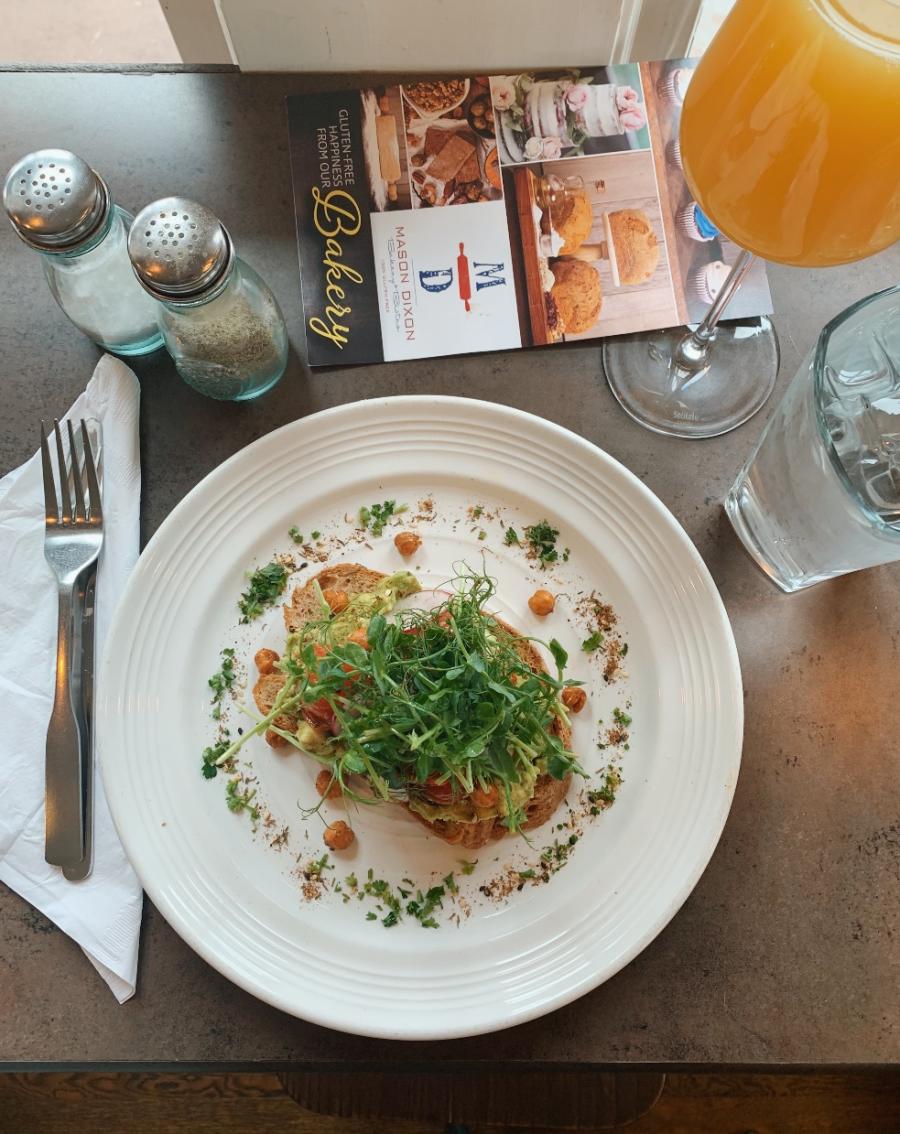 Mason Dixon Bakery & Bistro is a dedicated gluten-free bakery and restaurant. Their take on avocado toast is fresh avocado, roasted tomatoes, crispy chickpeas, za'atar, pea shoots, and radishes on toast. Not only does it taste unbelievable, but the combo of healthy fats and fiber is fulfilling no matter what time of day hunger strikes. They also offer several vegan treats like cupcakes, donuts, biscuits, and a variety of bread that are great for take-out.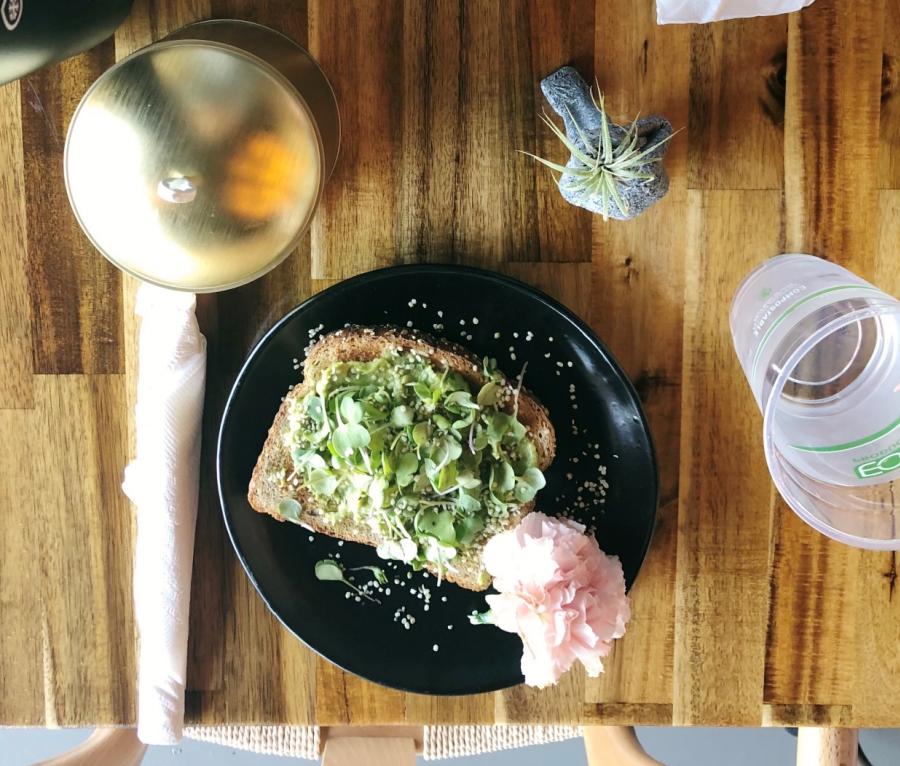 Established near Madison, this café is spacious and a breath of fresh air. Their menu is free from pesticides and GMOs. Fresh Start Café prides itself on the use of all organic ingredients, from the sustainably sourced greens to their coconut oil. Fresh Start's menu is full of vegan options like the Smashed Avocado covered with organic hemp seeds and microgreens. They offer a true plant-based breakfast to start the day.
Offbeat Coffee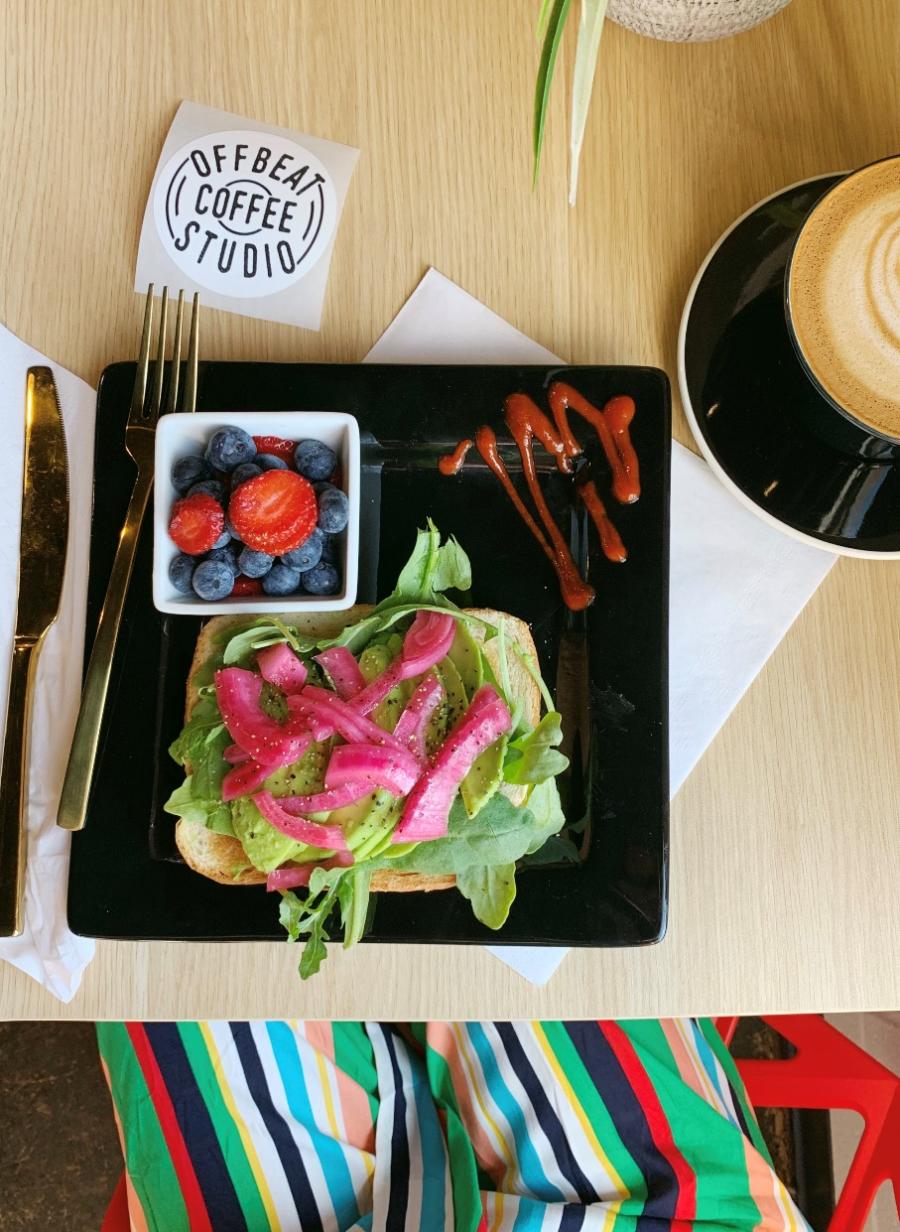 Offbeat Coffee Studio and vinyl records store is found inside Campus No. 805. The baristas are friendly and knowledgeable about their wide range of unique crafted coffees. They offer avocado toast made on toasted sourdough with arugula, sliced avocado, pickled onions, salt, and pepper with a side of sriracha. The taste is like the atmosphere, retro with an upscale twist. They do offer curbside pickup and delivery as well.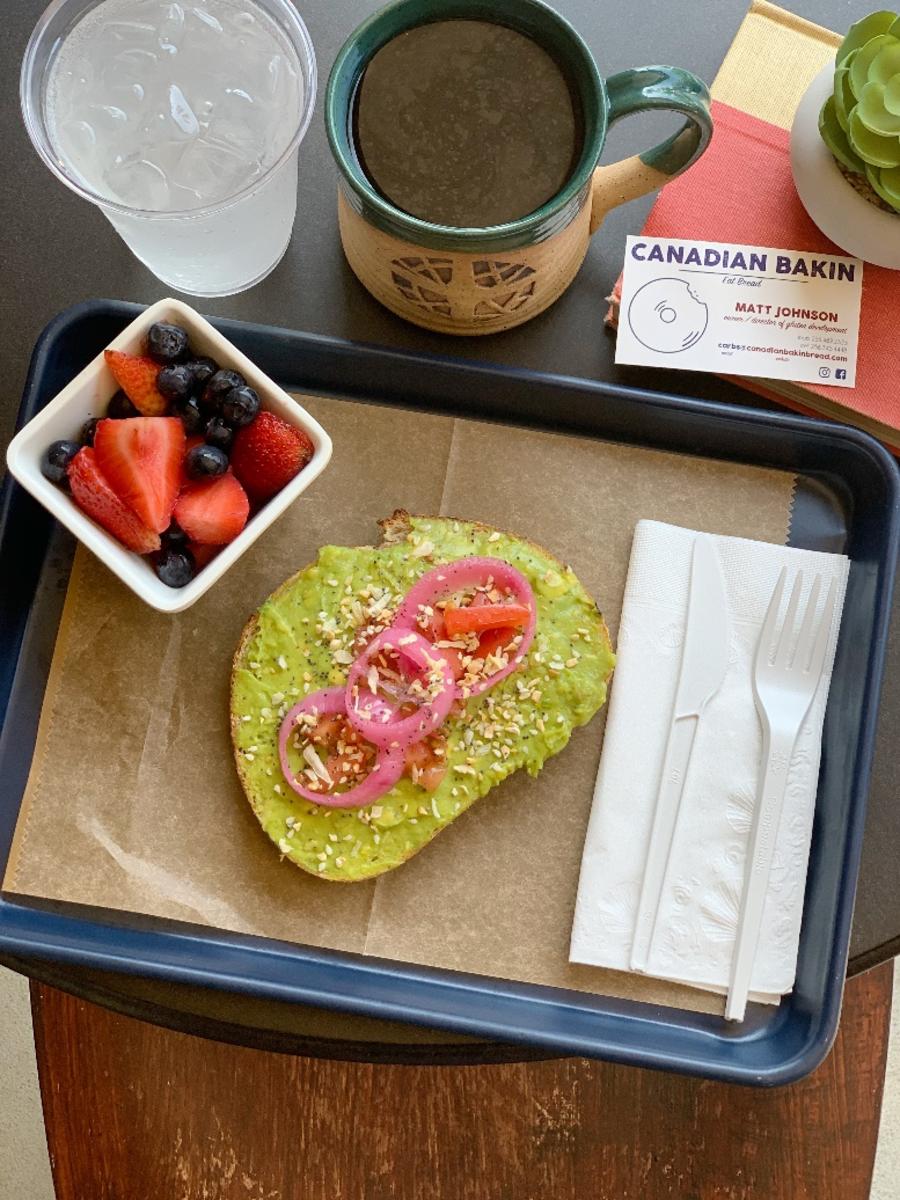 Canadian Bakin is a locally owned bakery and cafe specializing in hand-rolled bagels and artisan bread, baked fresh daily. Their shop is located downtown behind Church Street Wine Shoppe. The Down Payment is avocado on fresh sourdough toast, tomatoes, pickled onion, and a sprinkle of everything bagel seasoning. They also offer oat and soy milk to go along with their coffees. 
Make Your Own At Home with Local Ingredients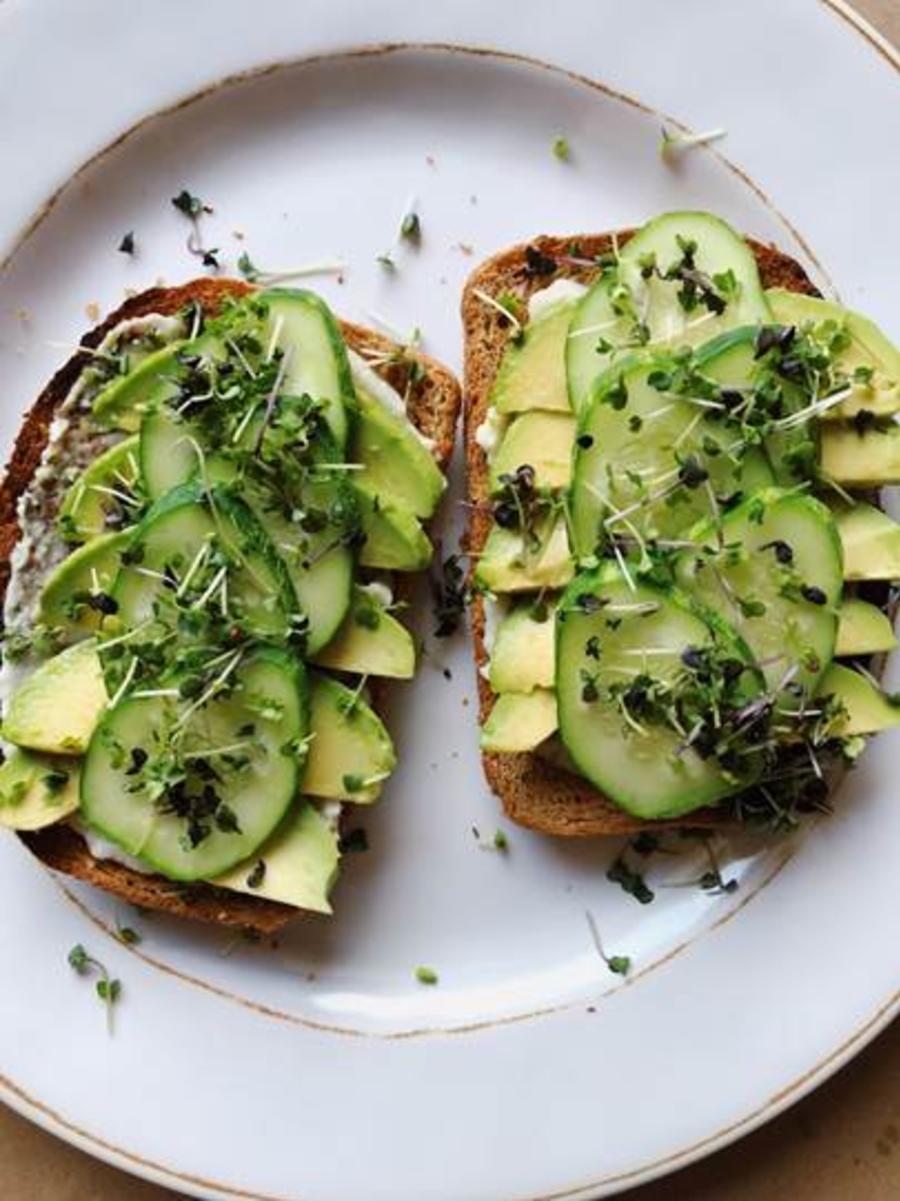 It is the little things that make life better, for example, this quick avocado toast recipe. A few simple toppings can make all the difference, especially if you're using, Sweet City Micros greens, fresh cucumber, and non-dairy cream cheese on top of locally made Mason Dixon Bakery bread. They offer several vegan loaves: Classic White, Ancient Grain, Garlic, and Herb. Not only is this toast flavorful and easy to make, but it also supports two local businesses.