With a wide variety of cuisines, there's something for every dietary preference in Huntsville. If you're looking for vegan and gluten-free options, there are restaurants here that will serve up something delicious for you.
And if you're wanting something that would give the Atkins Diet inventor heart palpitations, you've come to the right place. There's nothing more central to Southern dining than bread, and that's an area where Huntsville's choices are anything but half-baked. It would be impossible to capture all of them here, so we'll list a few highlights. We would love to hear other local favorites in the comments below!
The Classic Approach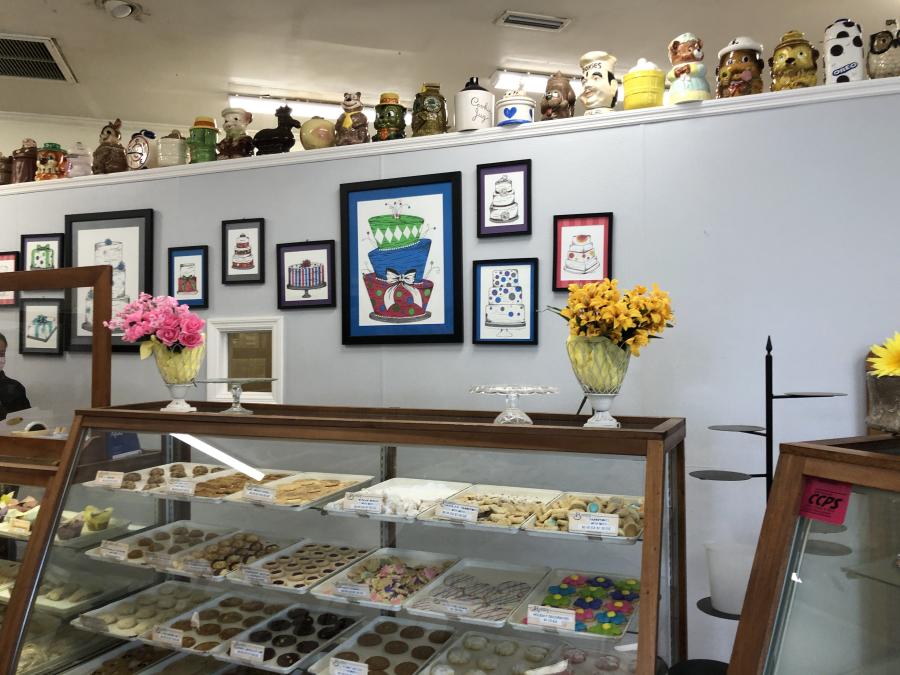 Peggy Ann Bakery  has been baking in Huntsville for more than 65 years, and has earned a reputation as one of the best bakeries in Alabama. Go check them out for a great selection of cakes, pastries and cookies. Also enjoy a true Southern flavor with some of the best cheese straws in town. For more modern takes on a traditional feel, check out Hamley Bake Shop and Good Company Café.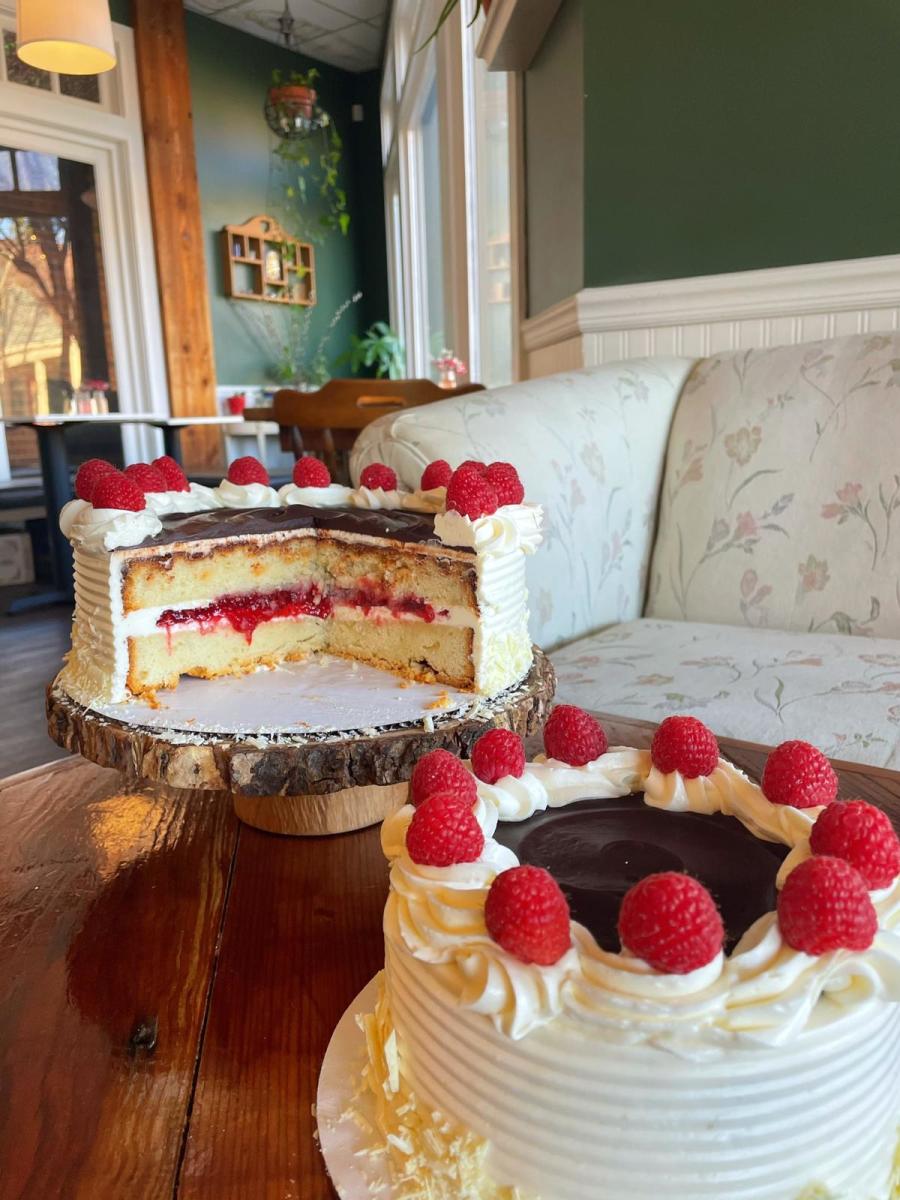 Good and Gluten-Free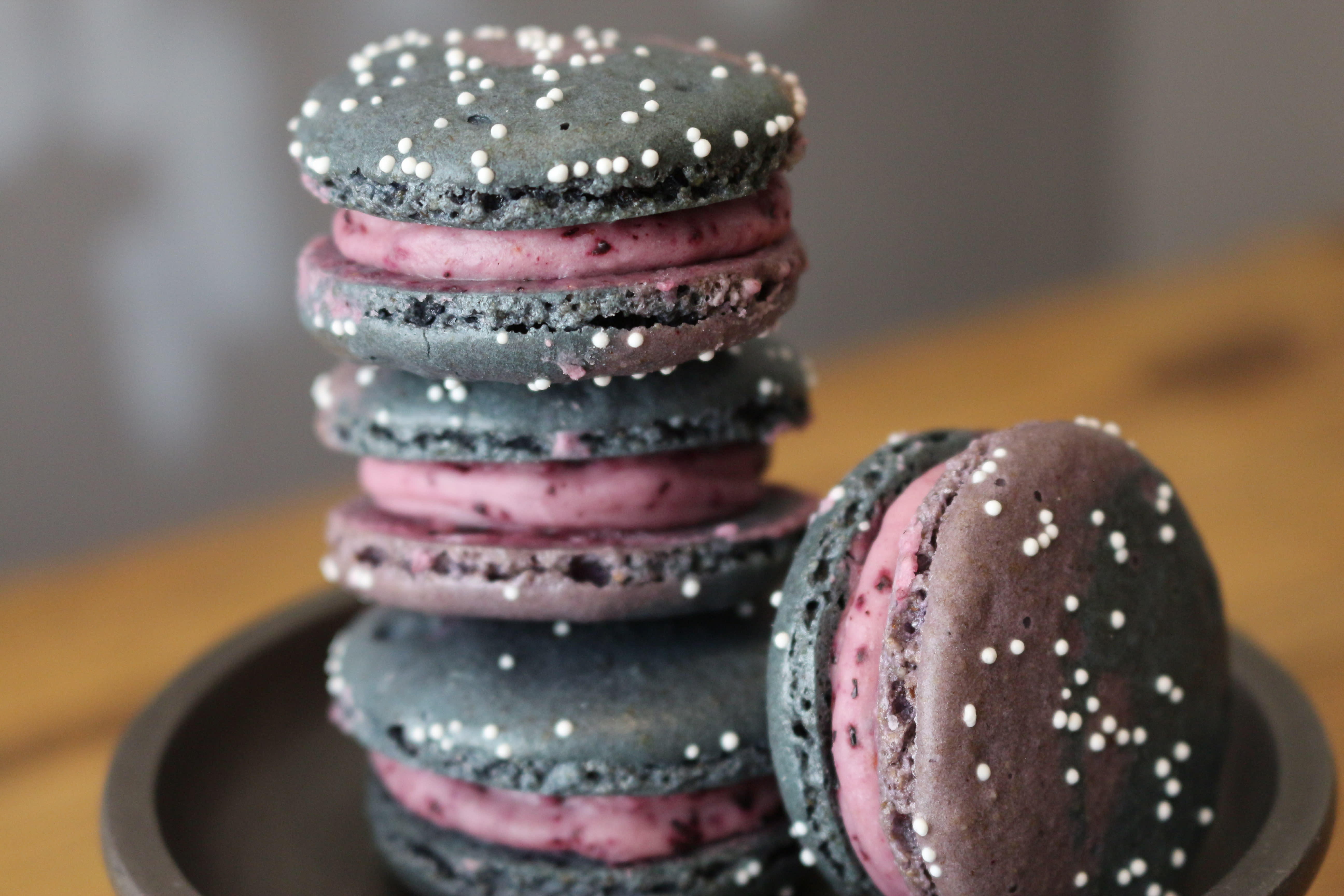 Mason Dixon Bakery is Alabama's first gluten-free bakery and bistro, and has been named on of the top 15 gluten-free bakeries in the country. Their loaves of bread, cakes, cupcakes and cookies are made with stone-ground whole grains. And Mason Dixon can be more than a snack; it can be a lifestyle – they make healthy eating easy for busy folks with their Paleo meals-to-go packages.
CrumBites Delights also offers some gluten free options along with being vegan friendly. You can find them at Honest Coffee, each Friday at the Oakwood Farms Market, and every other Thursday at Greene Street Market. Their lemon bars and cupcakes are delicious.
Find all vegan friendly dessert options here!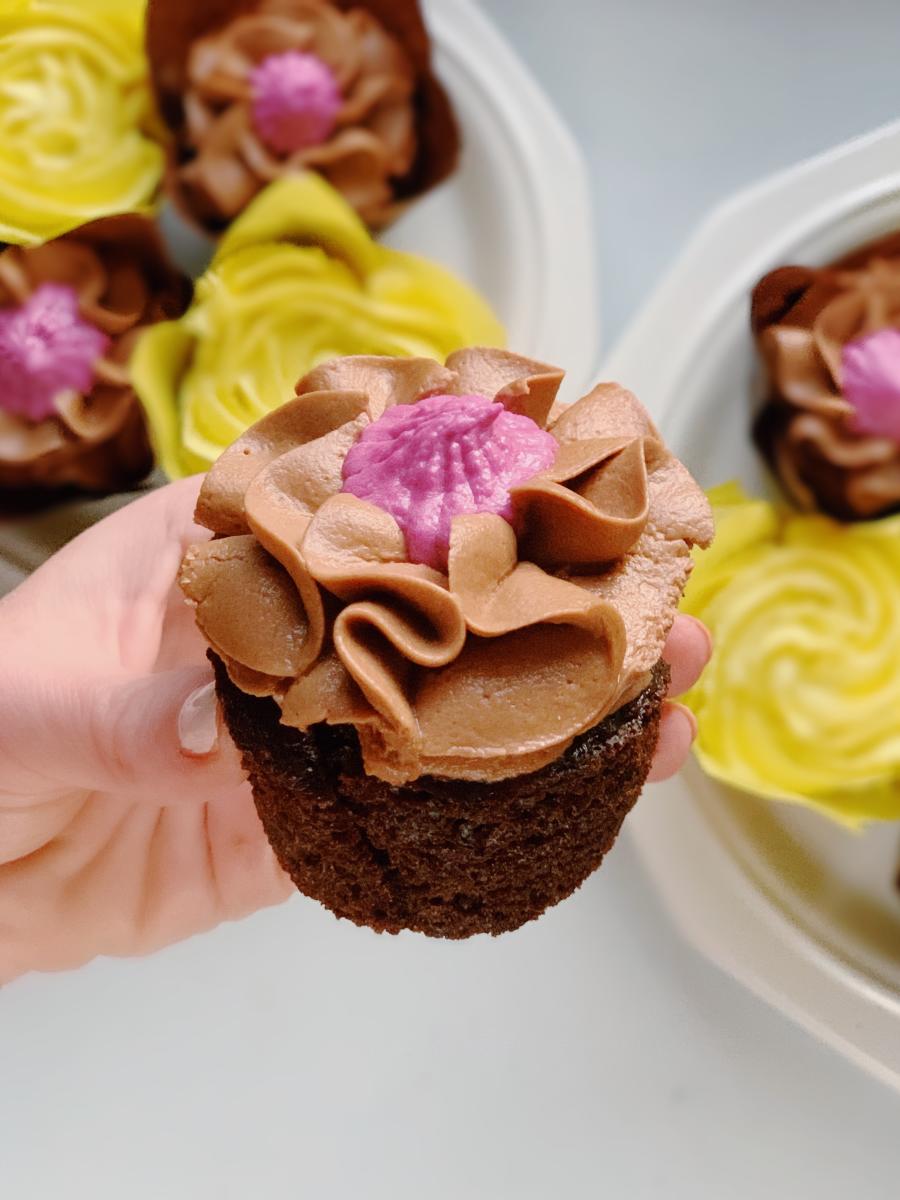 Exotic Offerings

If your preferences for "Southern" run even farther to the south, check out Dolce Pan Bakery, a great place to stop in for Puerto Rican style sandwiches, coffee, street food and home cooked meals, but with a variety of pastries and desserts as well.  Or for a taste of Mexico, check out La Michoacana Bakery or La Colonial Tienda.
Let Them Eat Cake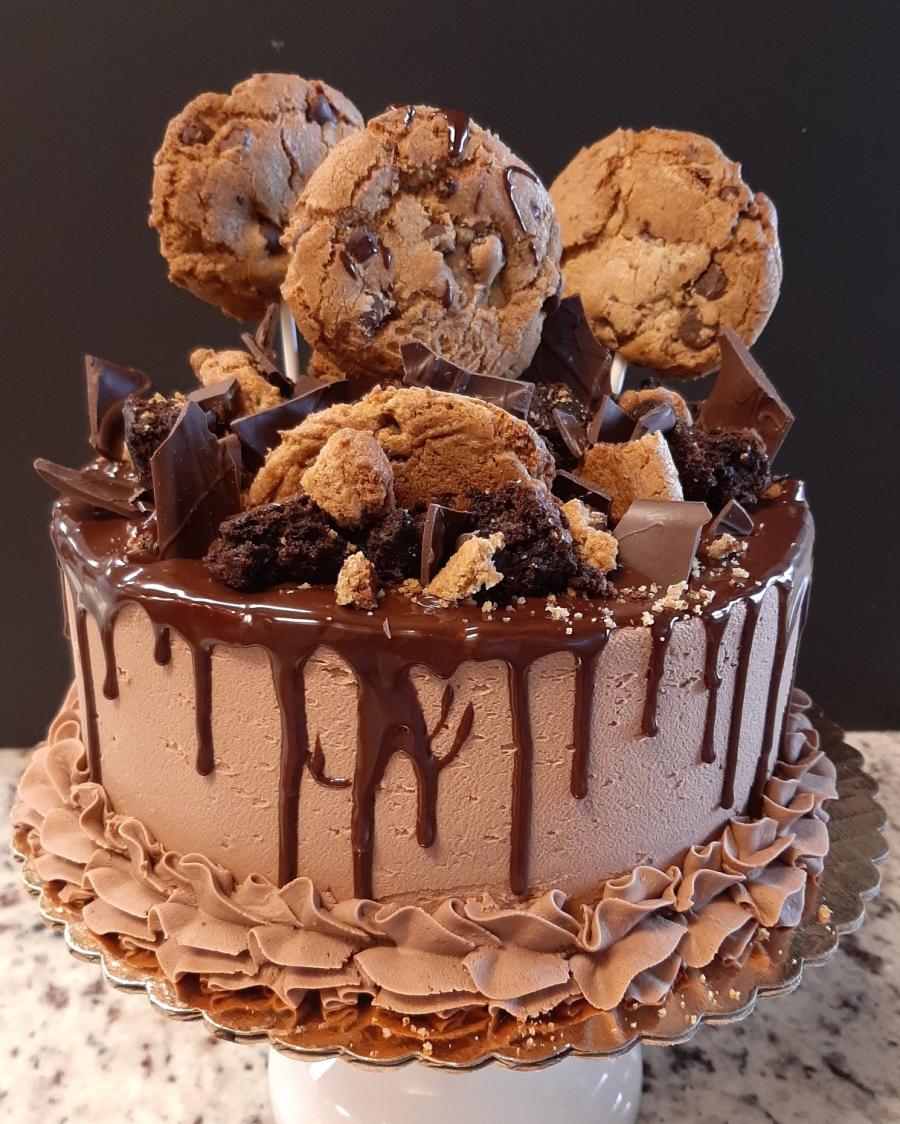 The Dessert Fork in Madison is a bakery that is decadent and delicious. They have fresh baked goodies everyday, but their cake is just one of the things keeping people coming back for seconds, or thirds! They offer treats you can go inside and pick up or place a custom order before hand.
Batter Up Cakes in Huntsville is known for their custom cakes. Place your order for a special event or a treat yourself moment. They also offer up a rotating menu of cookies, cupcakes and more! 
If you prefer your sweets nibble-size, check out the Baby Bite Bake Shop,  home of tiny tiny cakes, or Smallcakes, where the cupcakes are made each morning by hand … in small batches, of course.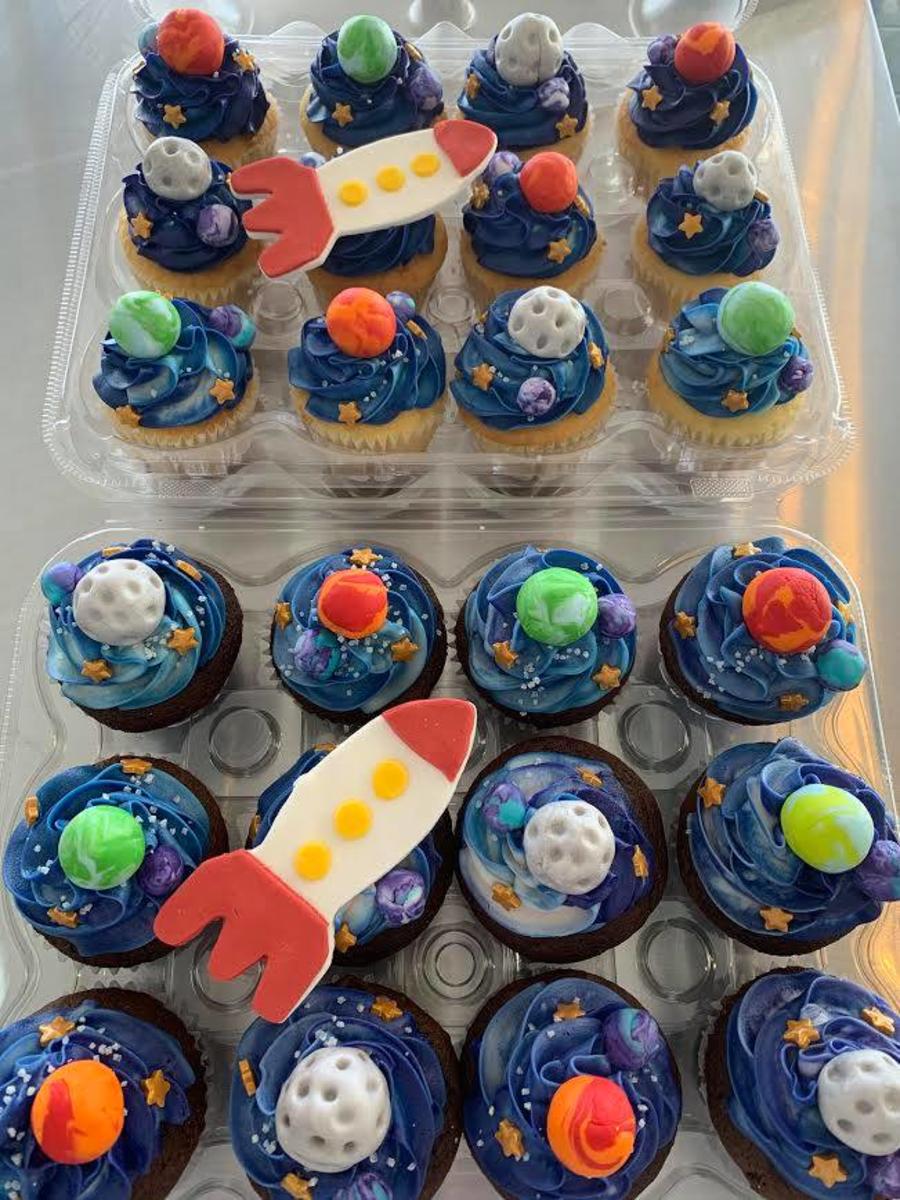 And Donut Miss These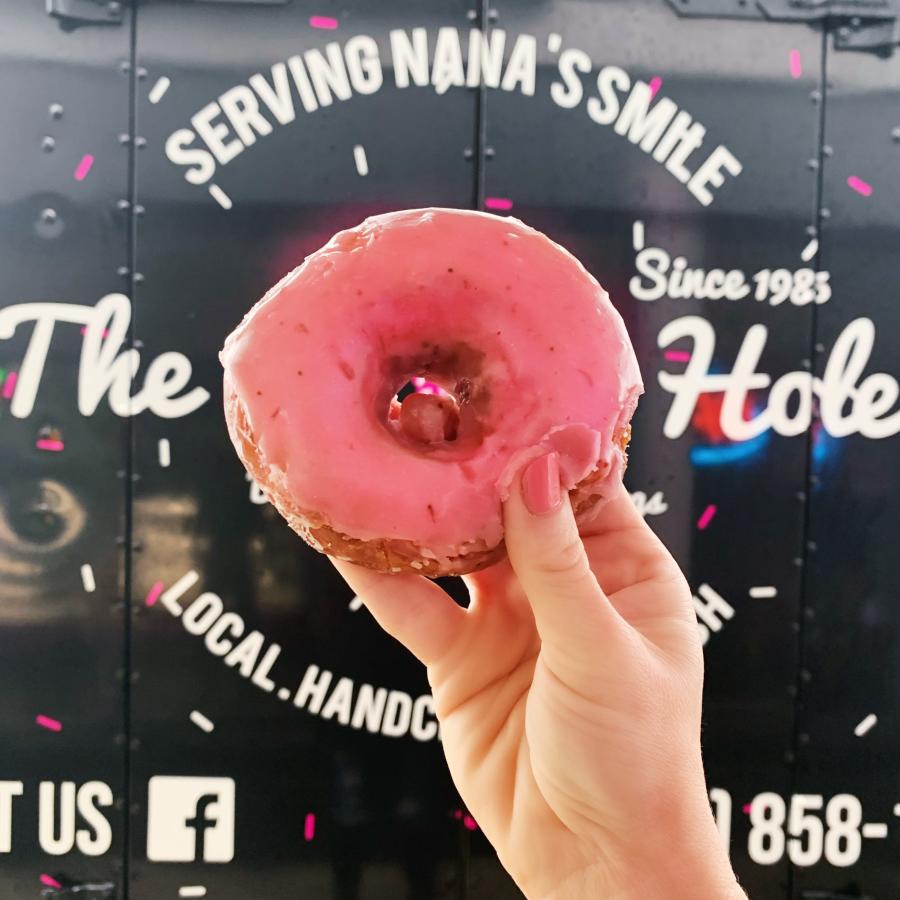 Bigfoot's Little Donuts are big in flavor and tiny in size, so you'll feel less guilty about how many of them you'll want to eat. And The Donut Hole brings old family recipes to a great variety of donuts (and may well have the best Philly cheesesteak in town, to boot.)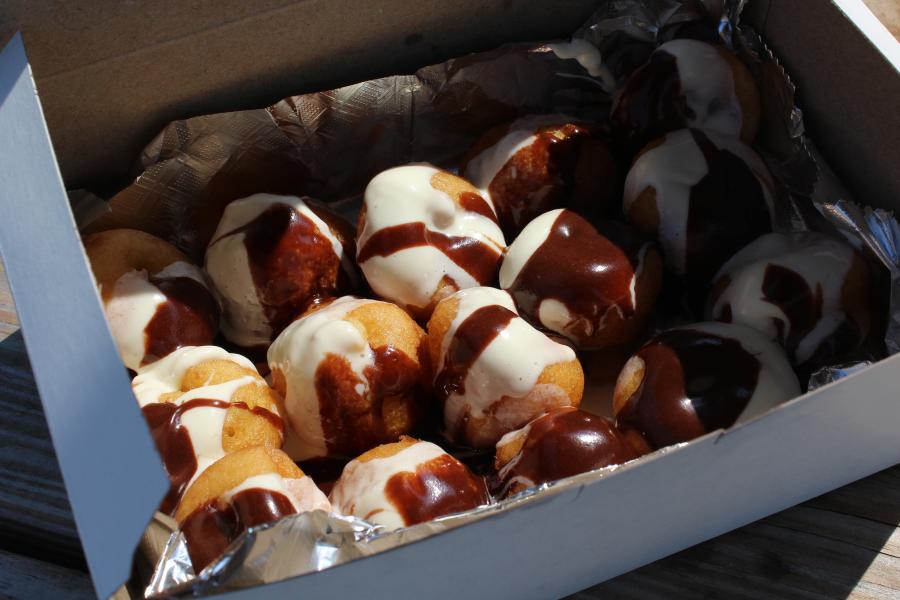 Grab Coffee with your Sweets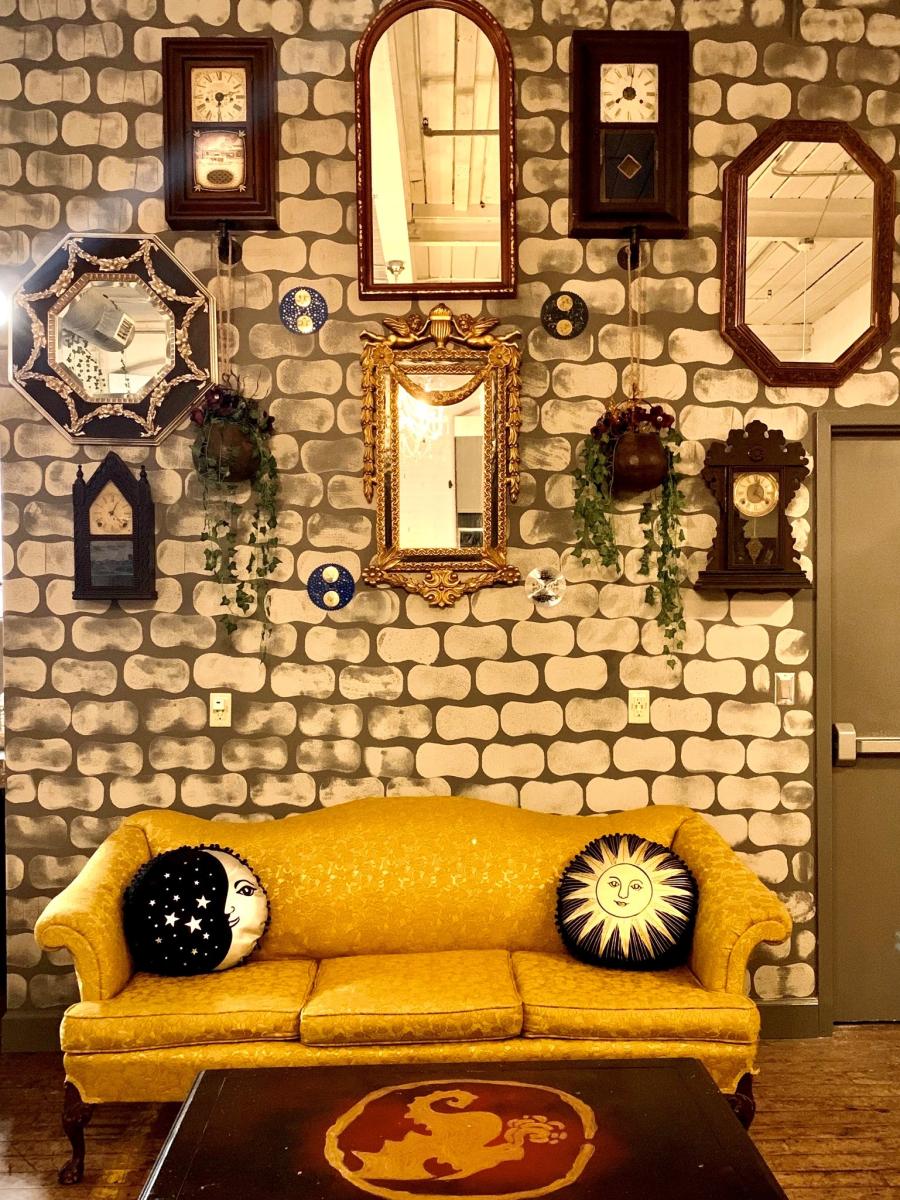 If you like your carbs with a side of coffee, there are plenty of options. Dragon's Forge Cafe inside Lowe Mill ARTS & Entertainment is offering up sweet treats for those who enjoy the fantastical. With D&D games, and decorated like it's a caste or scene from Harry Potter, this is the perfect spot for those who embrace the nerdy/geeky side of life.
Pizzelle's Confections is also located at Lowe Mill ARTS & Entertainment. While they are known for their chocolates that are almost too pretty to eat, they have some wonderful cakes too! They are even part of the Downtown Huntsville Craft Coffee Trail.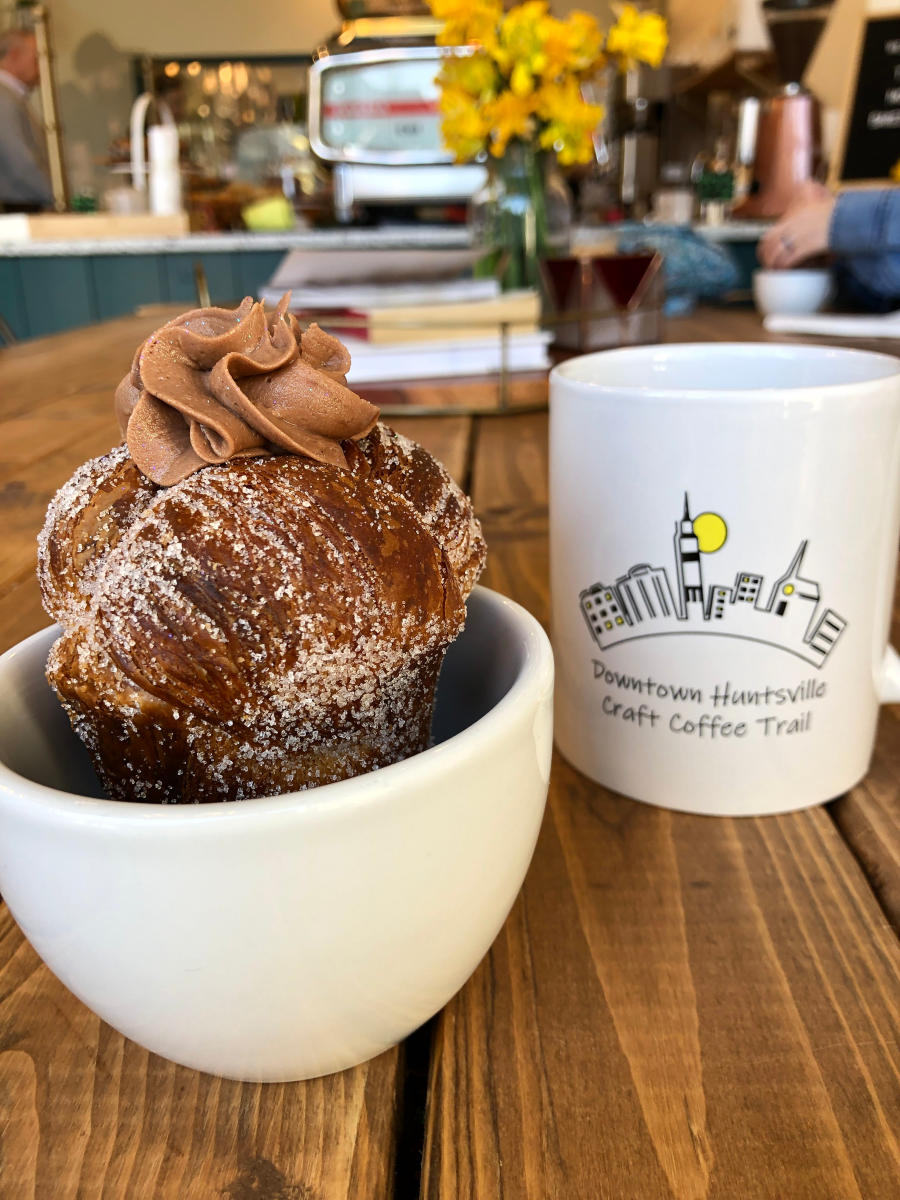 Another Stop on the trail is The Moon Bakeshop. They have the fluffiest creation called the Cruffin. It's a croissant-muffin that is filled with cream and sprinkled with sugar. Don't sleep on their cookies and bars either! They have fresh food each day including some wonderful sandwiches. 
Canadian Bakin is making carbs your new favorite thing. They have incredible pretzels, bagels, and sandwiches too. Their breads like the cinnamon brioche are perfect for morning french toast of just dipping in some butter. Make sure to try their drink specials and get your Downtown Huntsville Craft Coffee Trail card stamped.
Mix it Up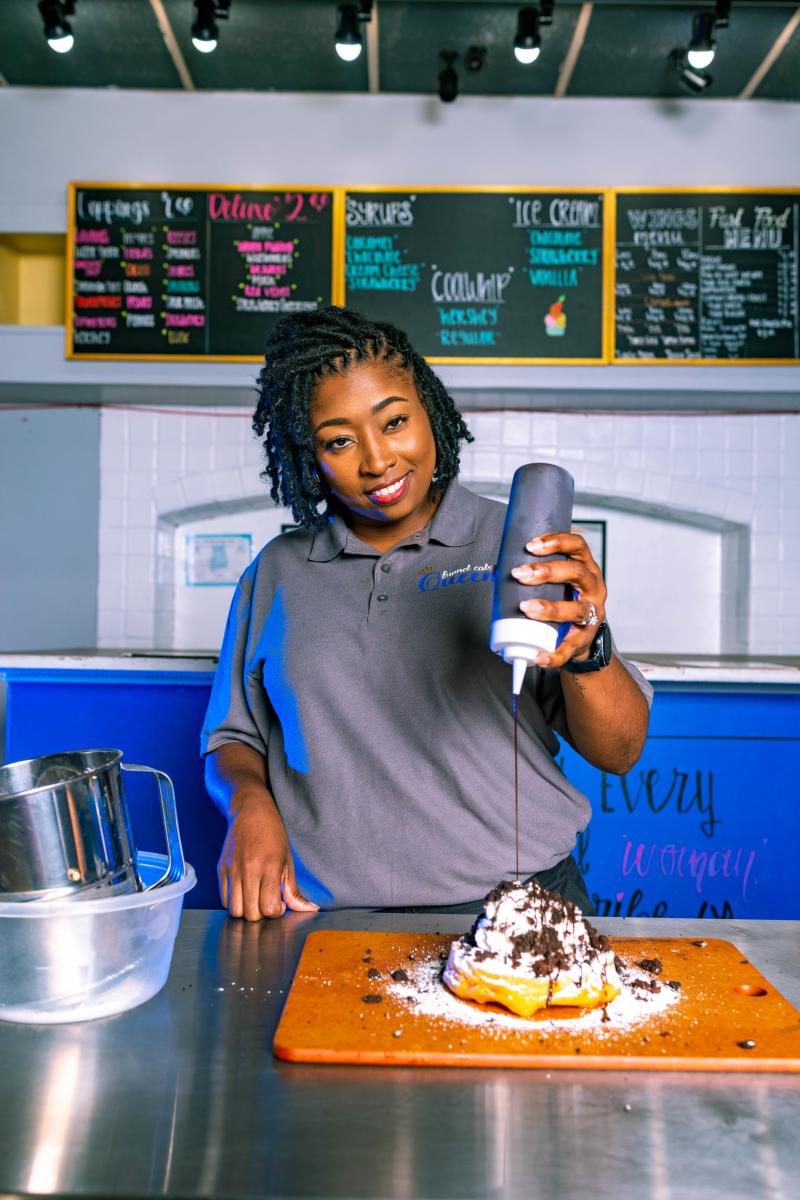 Royalty Funnel Cakes in Huntsville is the fried sweet treat you didn't know you needed. Why wait for the fair, when you can just order up your own funnel cake with toppings like crushed cookies, cream cheese, and whipped cream? Make it as sugary as you want with additions like candy, fruit, or even ice cream! 
Zion's Popcorn in Madison is one of the best places to get your sweet and salty mix. With fresh popcorn and baked cookies and fudge, this bakery is a great place to get a nibble while train hunting on Main Street in historic downtown Madison.
JJ's Treats offers amazing cakes, cookies and more, but if you want to mix it up - try their Hawaiian shaved ice. They put love into their creations and offer them at a price that will make you smile as much as the treats do!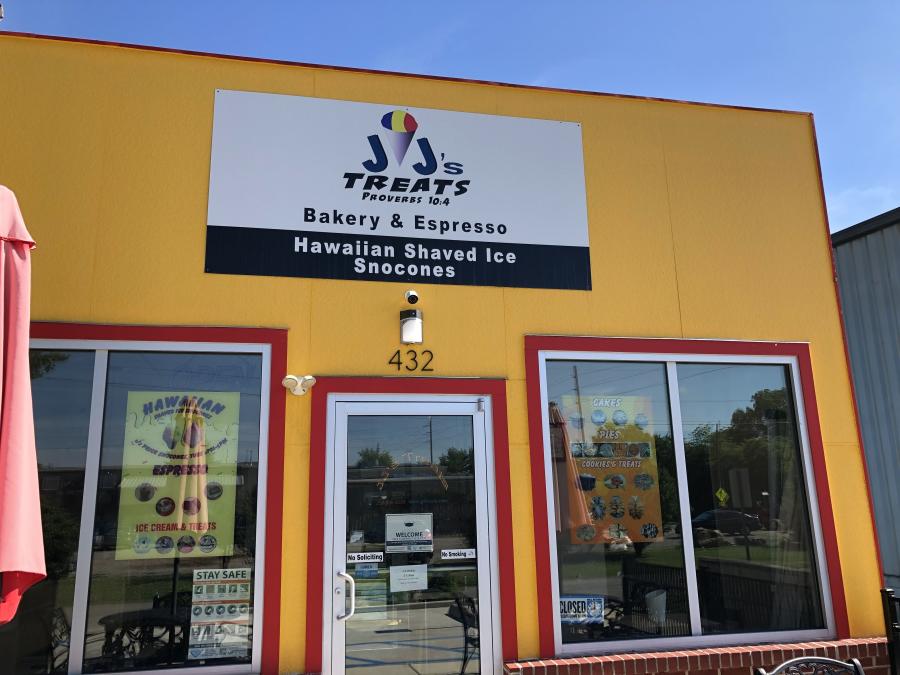 Market Makers and Bakers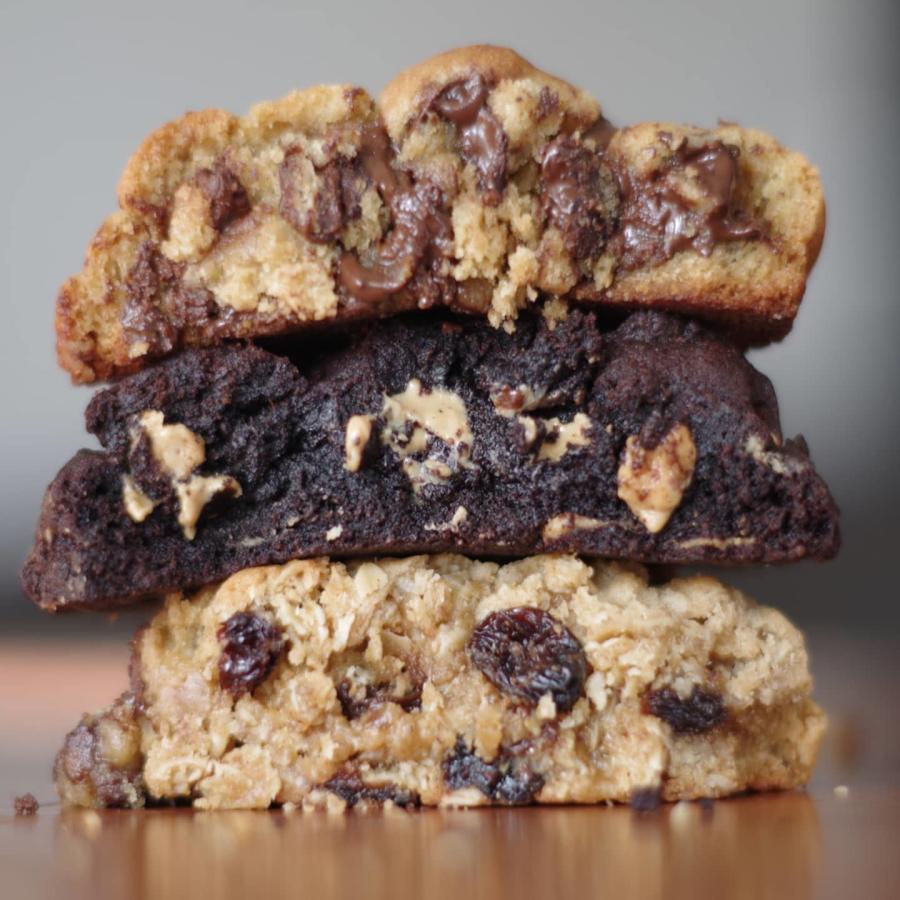 You can find these three makers and bakers at multiple farmers markets and food truck events. If you like your bakery with a bit of science and a whole lot of personality, The Bakingtist is who you are looking for at Greene Street Market or the Market at MidCity. With her MegaCookies (the size of a hockey puck and 3x the size of a regular cookie), croissants and cruffins as well as artisanal breads, she will teach you something while treating you to some amazing food. 
Regale Cupcakery is working on opening a store front, but it's still being remodeled. Until then you can find his yummy cupcakes at pop-ups, the Market at MidCity and more.
Finally, Hippea Camper is a food truck that moves around to markets and is also serving up some amazing food including some baked goods at BeeZr. Madison Vegan Eats is always talking about their amazing food on her blogs.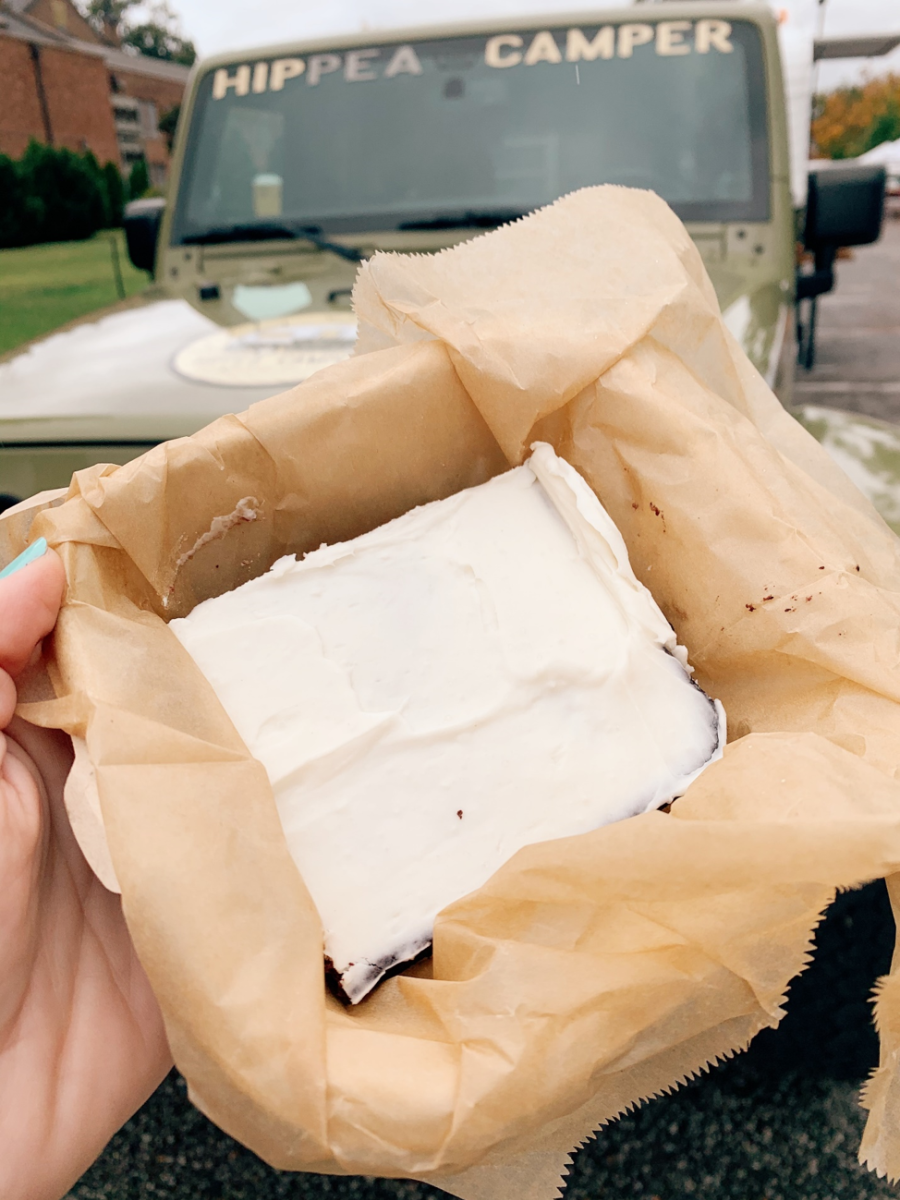 Not Locally-Owned but still Loved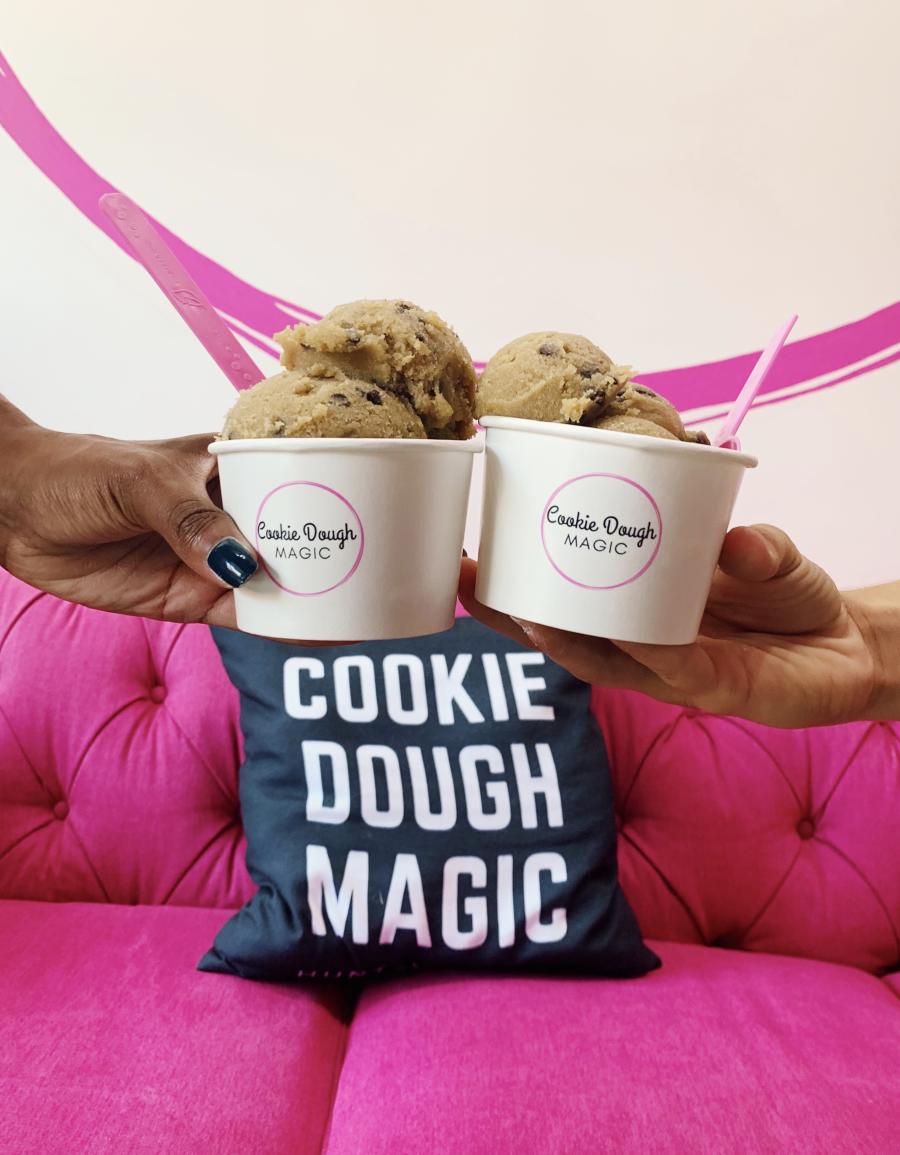 So these aren't locally-owned, but they are still delish. They also employ some amazing people and we want to support them all. 
Did we miss any? Let us know by emailing beth@huntsville.org