If there's any food in which Southerners are known best, it's probably meat-heavy breakfast foods. These Huntsville and Madison cafes, coffee shops and restaurants are stepping outside the box and creating innovative vegan options that will appeal to vegans and even curious meat-eaters. These places are turning Southern breakfast staples into vegan-friendly options. Vegans can now indulge in the dynamic down-south duo Biscuits and Gravy or savory LOX made from smoked carrots. From vegan cinnamon rolls and biscuits to tofu scrambles and several other completely meat-free options, you definitely won't leave hungry.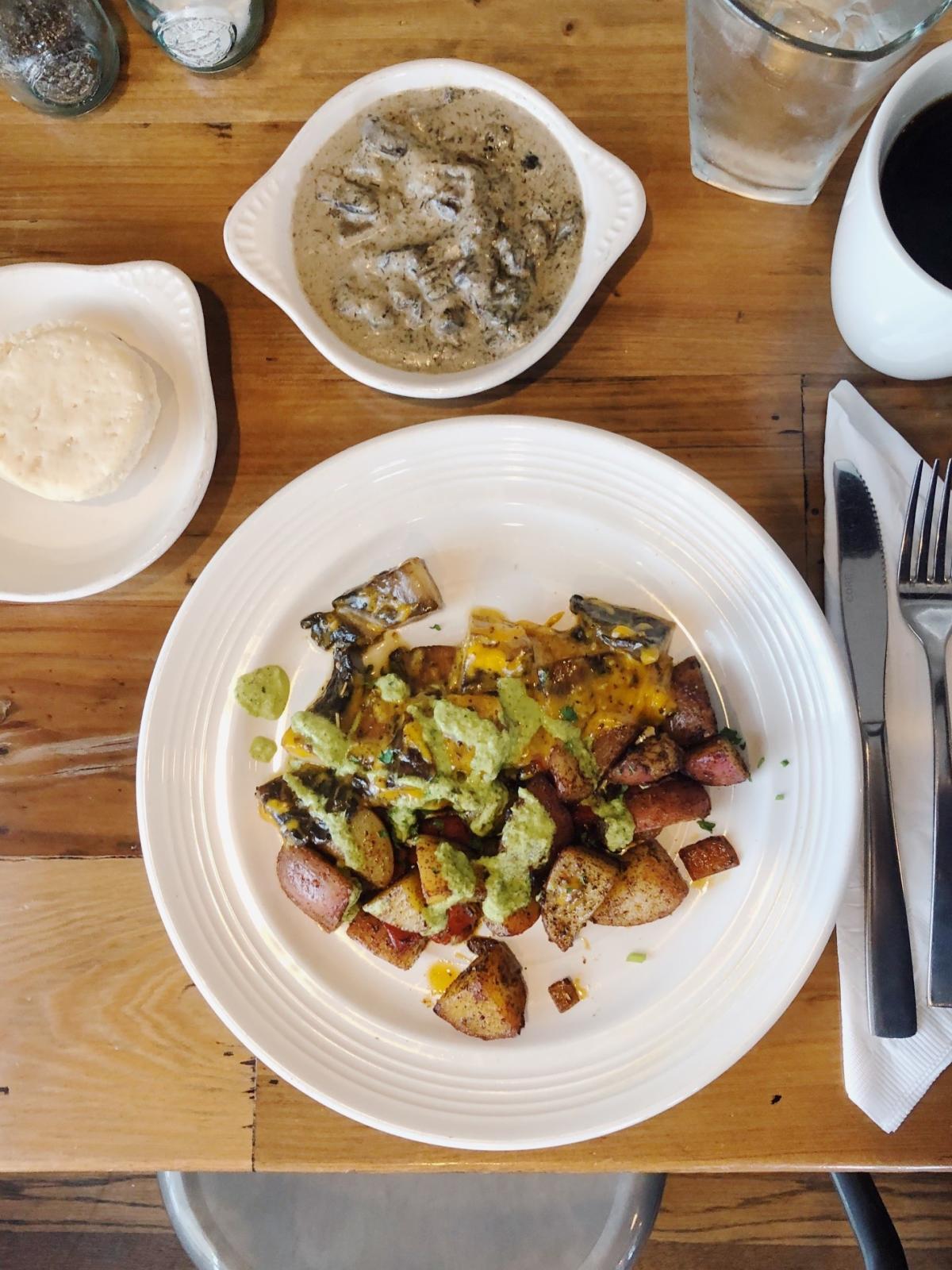 Mason Dixon Bakery & Bistro is a dedicated gluten-free bakery and restaurant. They offer several vegan treats like cupcakes, donuts, biscuits, and a variety of bread. Their bistro menu has several vegan options from Biscuit & Gravy (sub-dairy-free biscuit & mushroom gravy) to the Steak 'n Eggs (sub portobello, add mushroom bacon and vegan cheese). The best time to grab these items is their Saturday Brunch.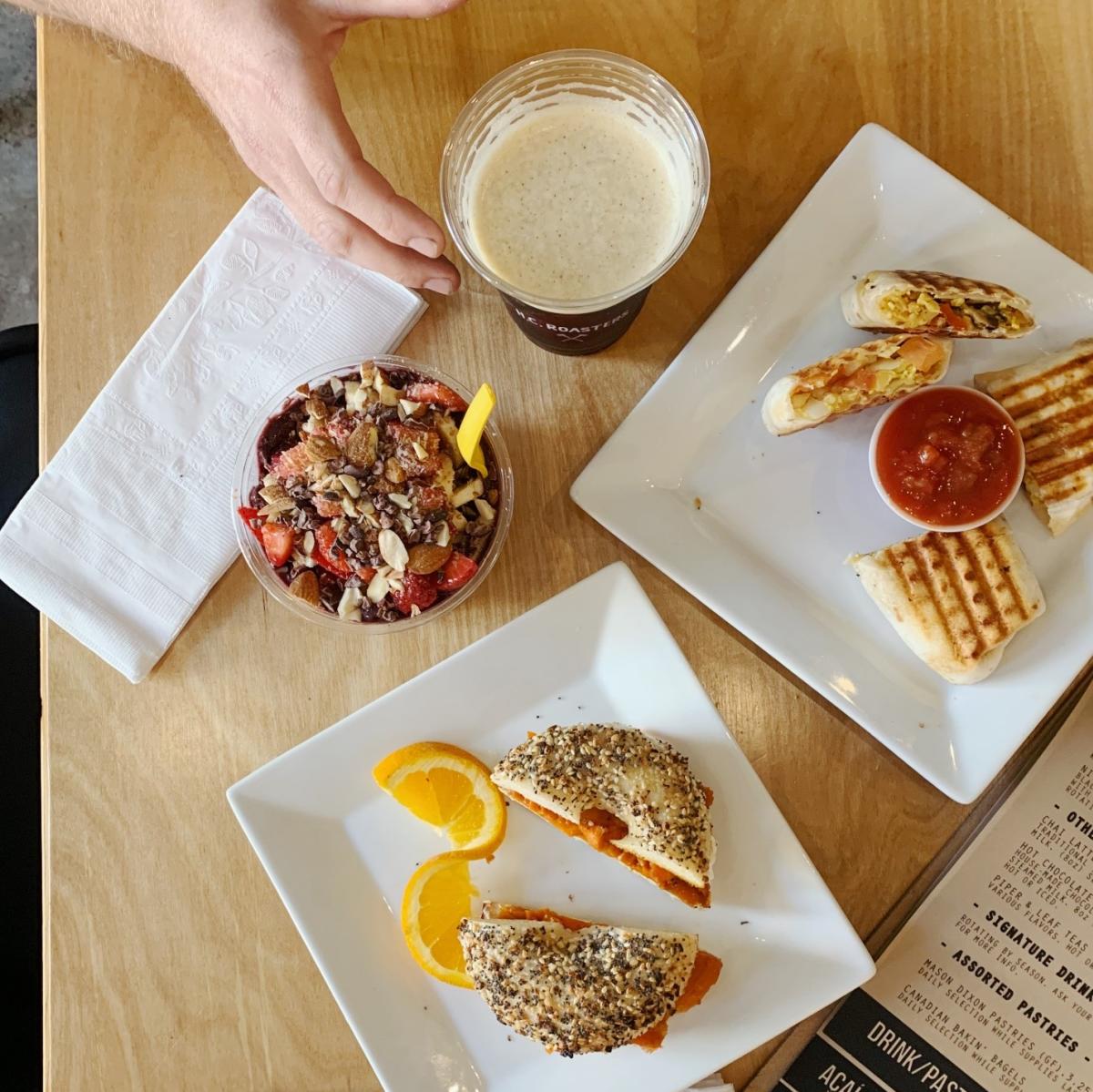 This welcoming coffee shop is in what once was three parking spots. Now, it is the perfect spot to grab vegan food. They offer a vegan grilled breakfast burrito, bombom (with no honey), and the veggie sandwich. The newest vegan addition is the LOX Bagel made from shredded carrots from Hippea Camper. Let's not forget the coffee! Honest Coffee Roasters is one of the many stops on the Downtown Huntsville Craft Coffee Trail!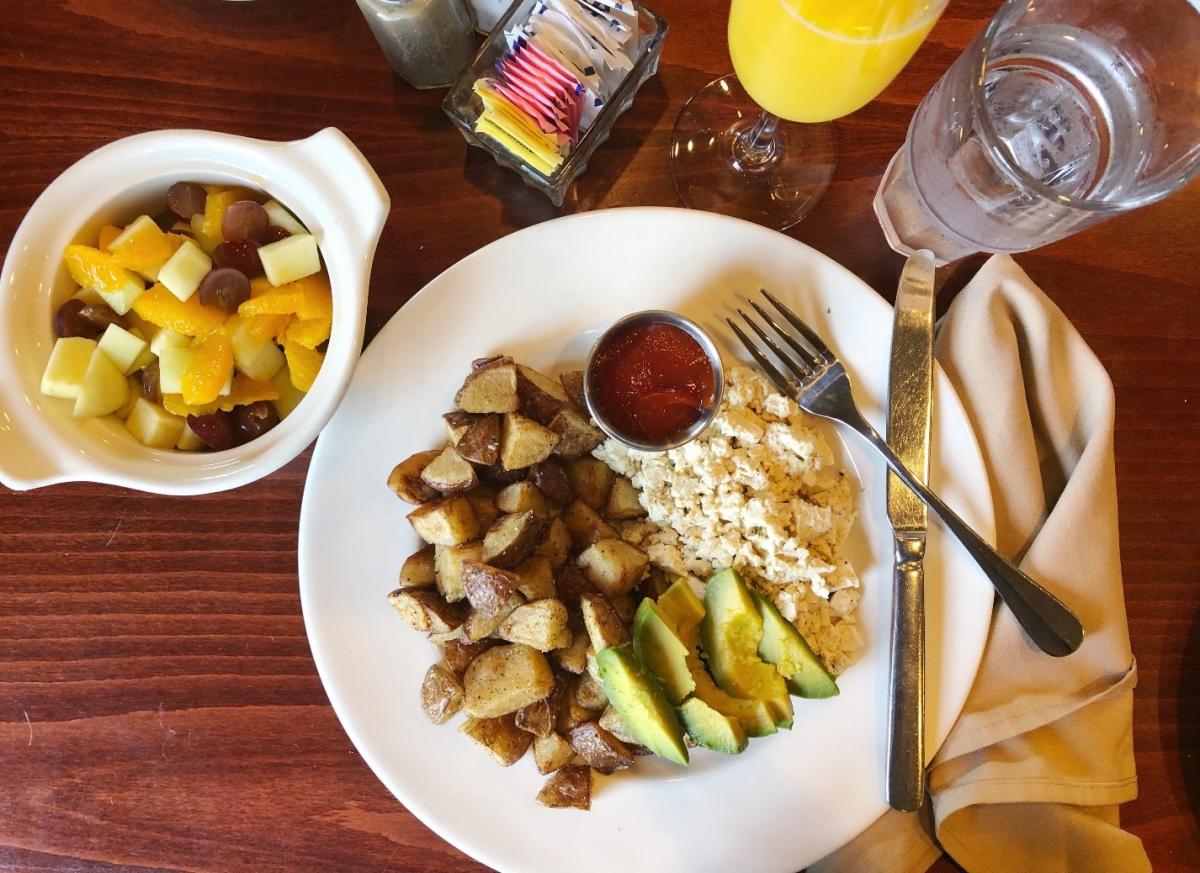 This unique restaurant is in Huntsville's Historic Five Points District. They offer several vegetarian options that can be easily changed to vegan. Scrambled Tofu Plate with seasoned tofu (with no sausage or biscuits) and extra home-fried potatoes (add fresh avocado). The staff is happy to help customize any dish.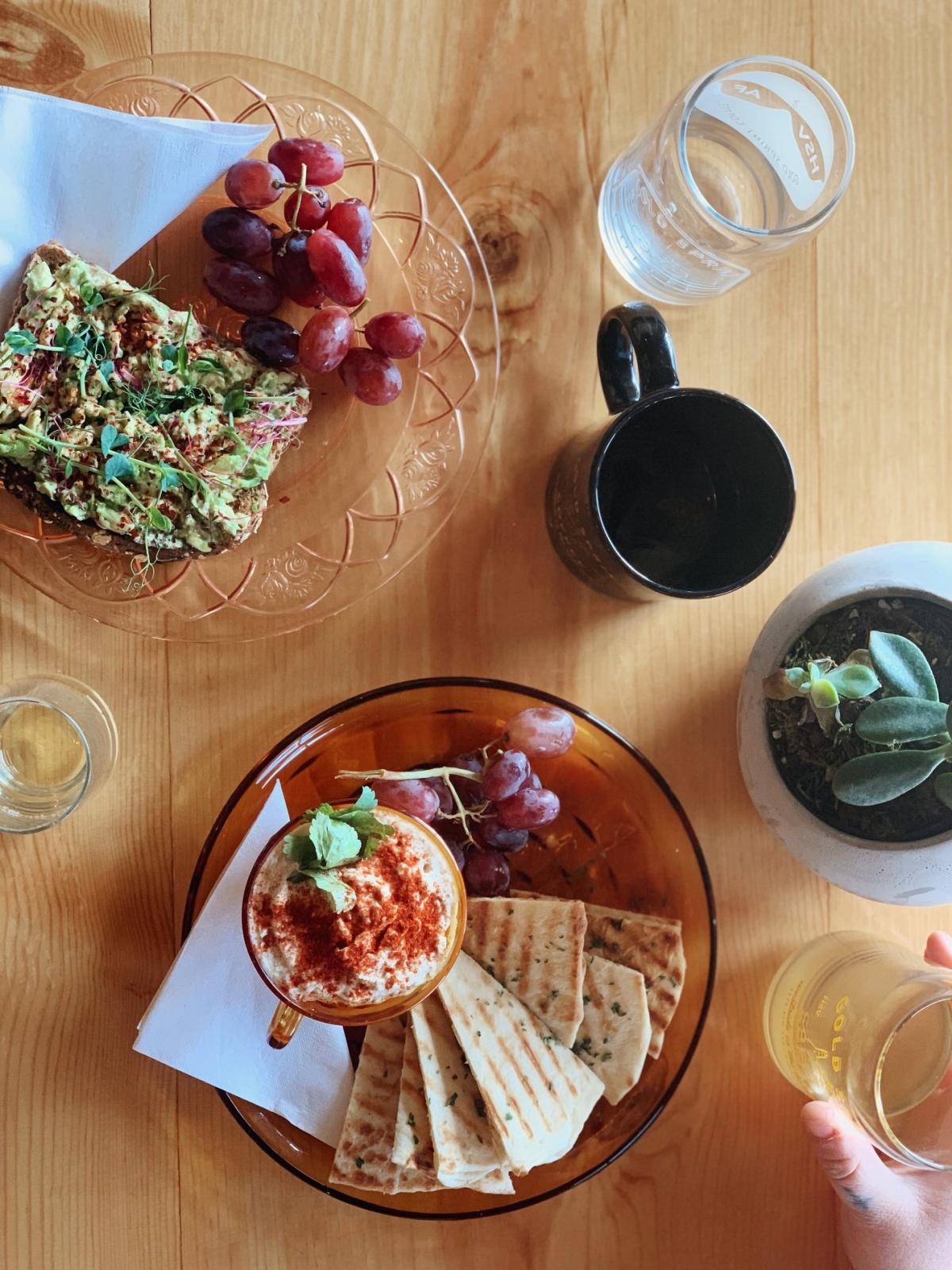 Locally owned by Victor Burlingame, Gold Sprint feels spacious with natural light and comfortable seating in addition to an inviting outdoor patio area. They offer a couple of vegan breakfast options: Avocado toast and house-made white bean & garlic hummus w/ warmed naan. Gold Sprint has several vegan coffee drinks such as iced matcha with oat milk latte made from organic, ceremonial grade, Japanese matcha with 100% vegan non-GMO, gluten-free oat milk. They are located directly on a major cycling route on the corner of 9th Avenue and 1st Street.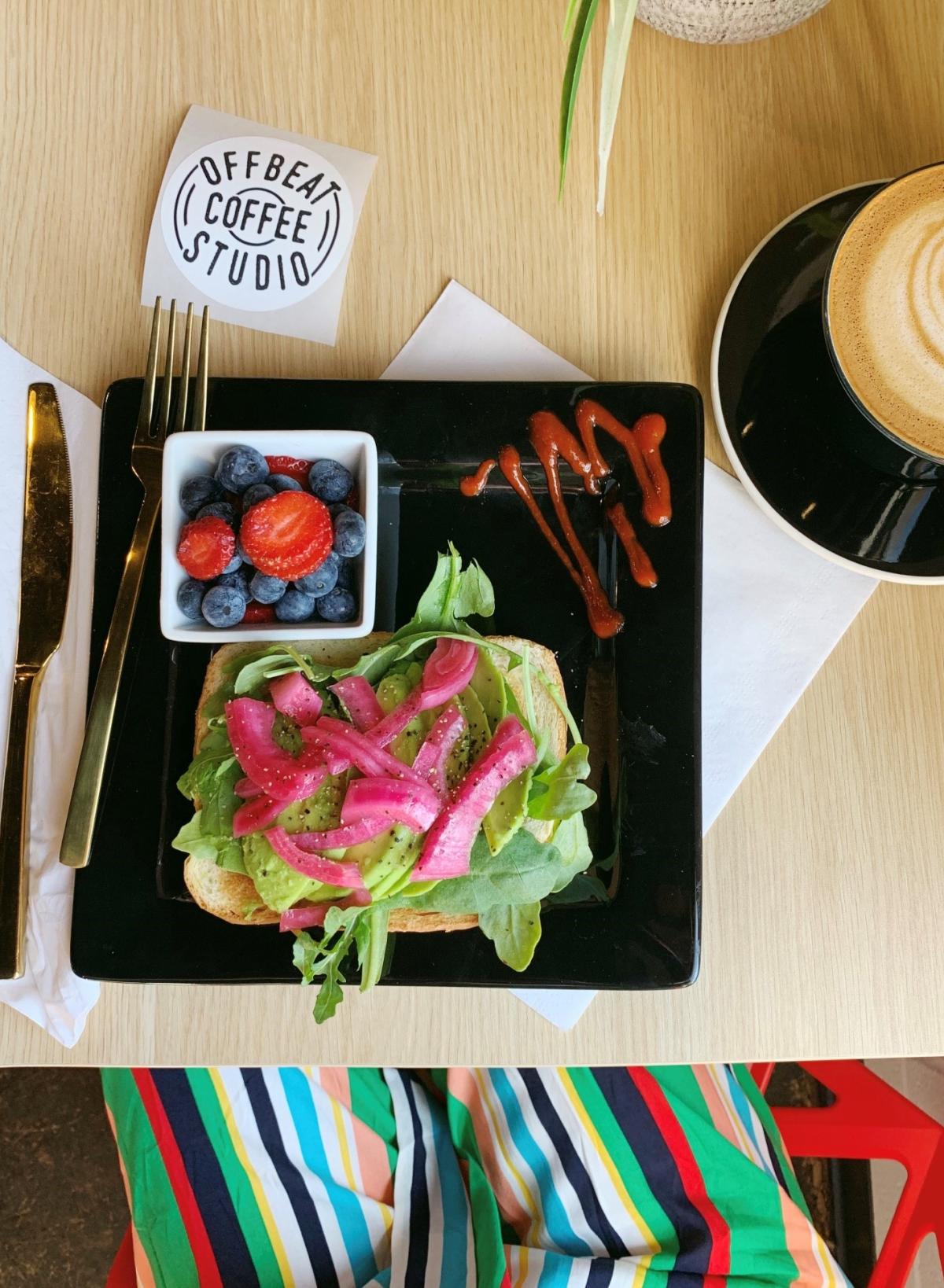 Offbeat Coffee shop and vinyl records store is found inside of Campus No. 805. The baristas are friendly and knowledgeable about their wide range of unique crafted coffees. They offer Avocado Toast made on toasted sourdough with arugula, sliced avocado, pickled onions, salt and pepper with a side of sriracha. The taste is like the atmosphere, retro with an upscale twist.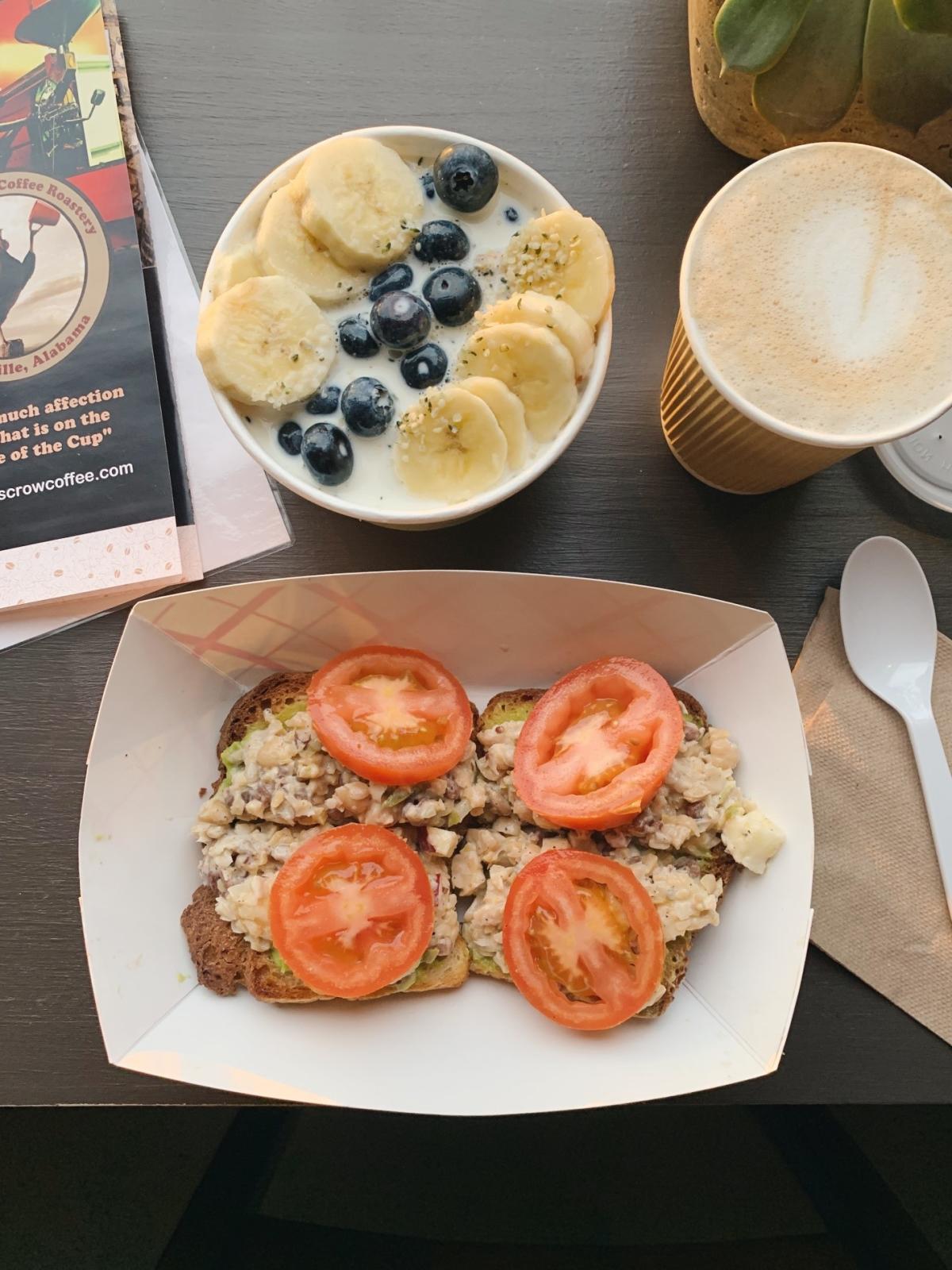 At Rooster's Crow Coffee Roastery, they are obsessive about their brews. They have several options for non-dairy milk to go along with any coffee. The whole environment is kind of darker for a tranquil mood. They have taken the right step to partner with Hippea Camper, offering a few of Hippea Camper's signature vegan dishes like their carrot LOX, killer cereal and Hippea Chickpea. This shop is stationed in South Huntsville.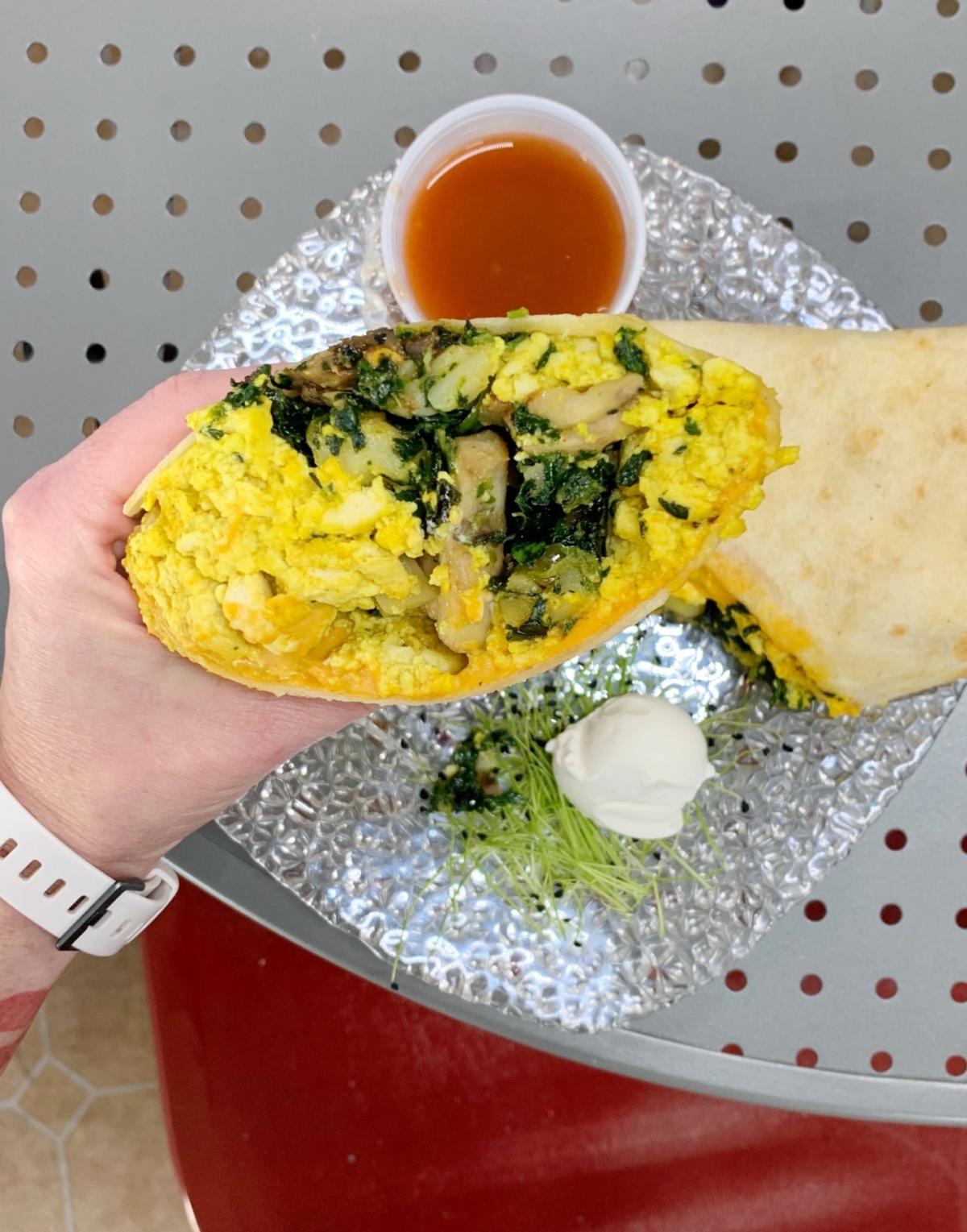 This local, family-owned, and women-owned business is run by a mother and daughter duo. There are several vegan items to choose from the $5 Tofu Scramble and Cashew Cheese Croissant or $6 Vegan Tofu Breakfast Burrito Tofu, Mushrooms, Spinach, Potato's, and Cashew Cheese. These amazing ladies even offer in house-made Seitan. While you're there, be sure to try one of their decadently delicious desserts—locals rave about them.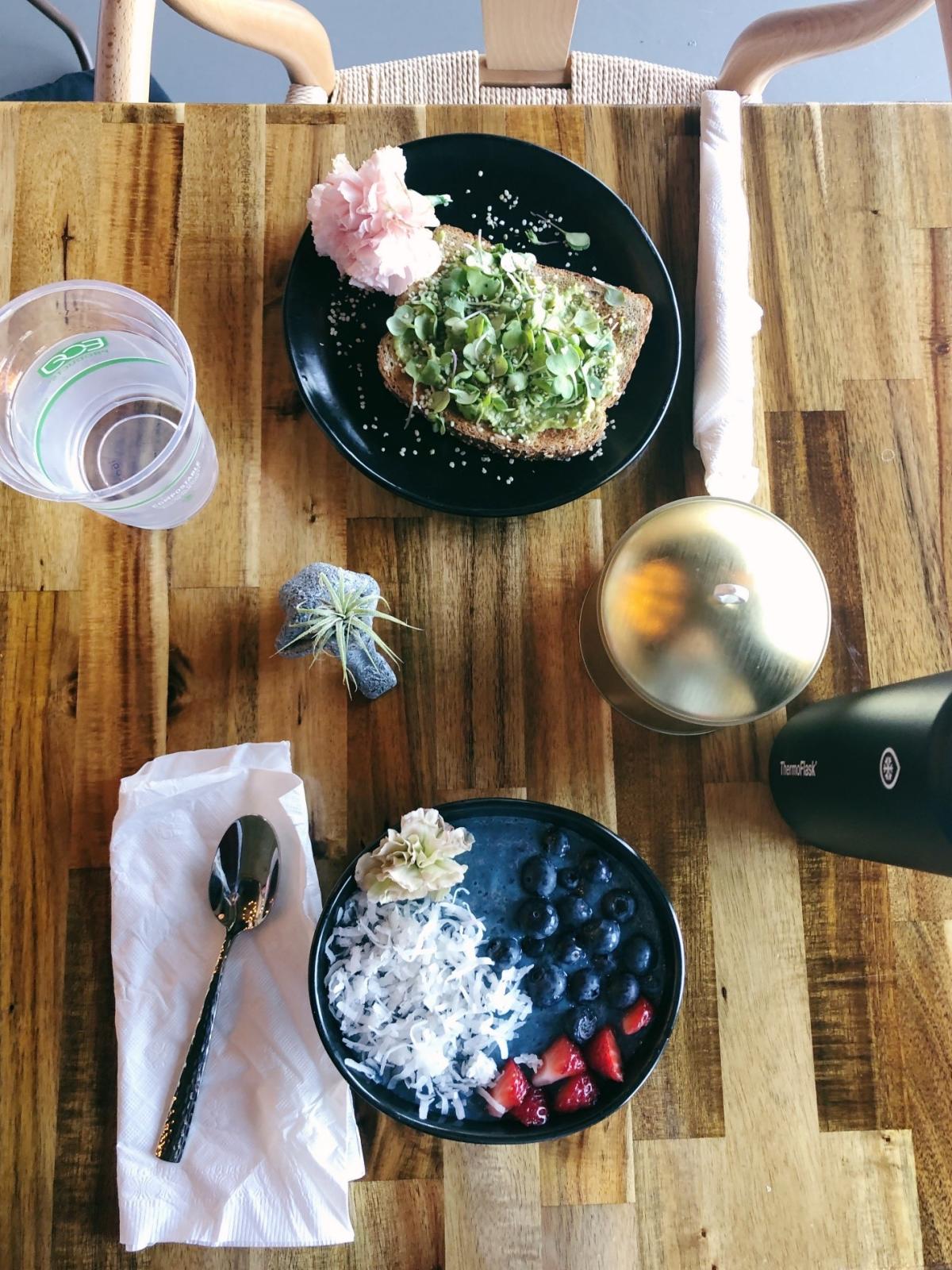 Established near Madison, this café is spacious and breath of fresh air. Their menu is free from pesticides and GMOs. They pride themselves on the use of all organic ingredients, from the sustainably sourced greens to their coconut oil. Fresh Starts' menu is full of vegan options from the Smashed Avocado topped with organic hemp seeds and microgreens to the Blue Sky Bowl; a blue spirulina smoothie, bananas, mango, topped with coconut shaves, seasonal fruit, and nuts. They offer a true plant-based breakfast to start the day.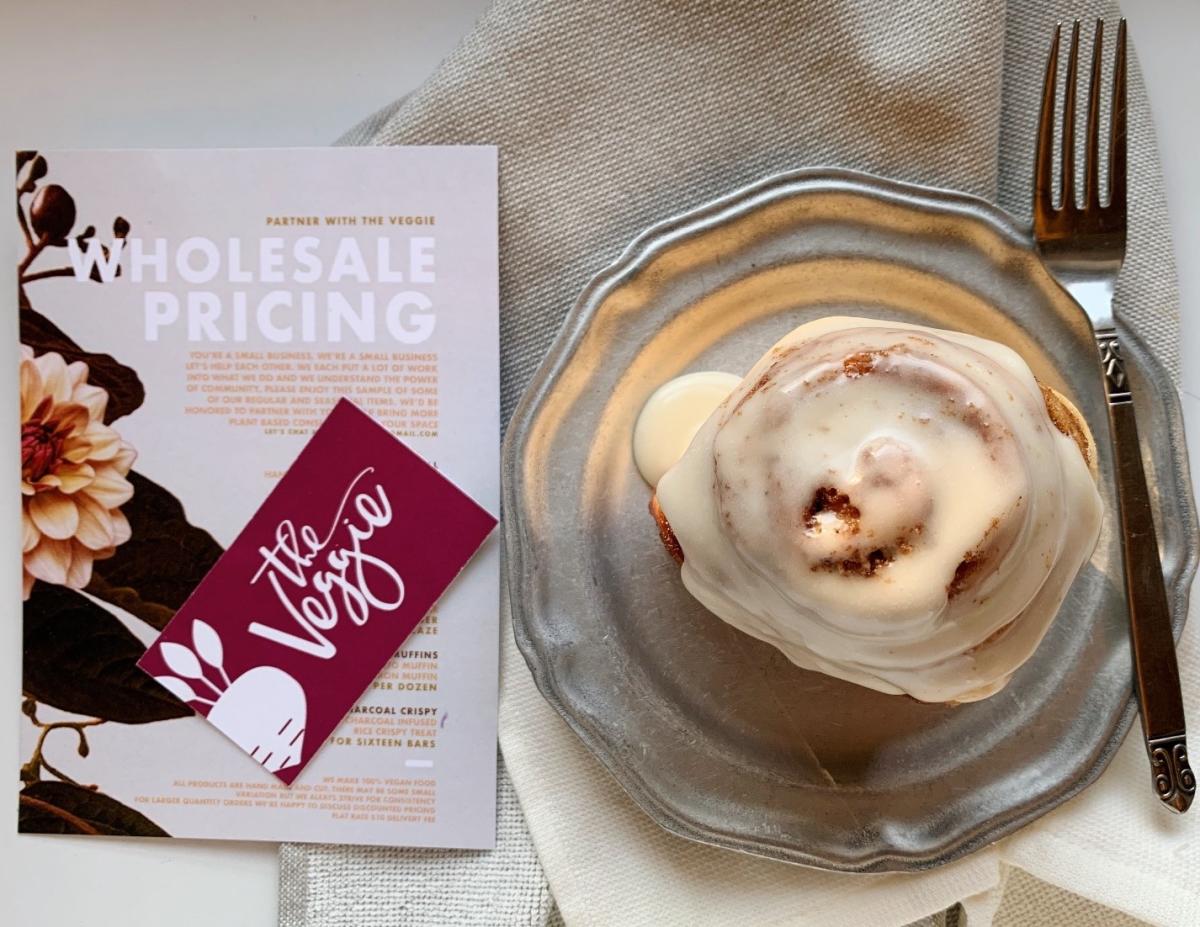 The Veggie serves vegan comfort foods such as seasonal cinnamon rolls, muffins, and charcoal rice crispy treats. Chef Adyre offers weekly meal prep delivery to Huntsville and areas within a 25-mile radius. Which is perfect for that vegan on the go. Currently, her trademark cinnamon rolls are found at Café 153 in Bridge Street Town Centre. The Veggie does have an amazing Partner Box for any business looking to add vegan items to their menu.