For the 8th annual #iHeartHsv campaign the CVB celebrated the heart of hospitality. For 2021, we recognized those in our industry who have gone above and beyond to rise to challenges of the past year. A different "hospitality hero" was featured each day from Monday, February 1 until Sunday, February 14. Keep reading to learn more about each of our hospitality heroes and their stories.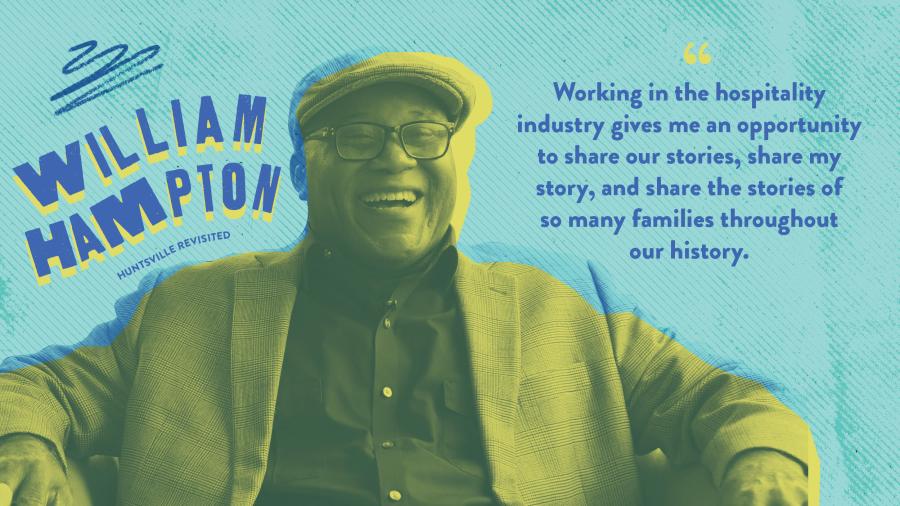 Our very first "hero of hospitality" was William Hampton, curator of the Huntsville Revisited Museum located inside the H.C. Blake Art & History Center. He helps share the history of Huntsville with everyone he encounters. He worked to open a museum during a pandemic and keep it safe and socially distant. He has some amazing stories featuring Huntsville's Historic Black Business District on Church Street and Holmes Avenue. He has also performed as Rev. Joseph Lowery during various Huntsville hisory events. Click here to read more about the H.C. Blake Art & History Center along with Mr. Hampton's Huntsville Revisited Museum.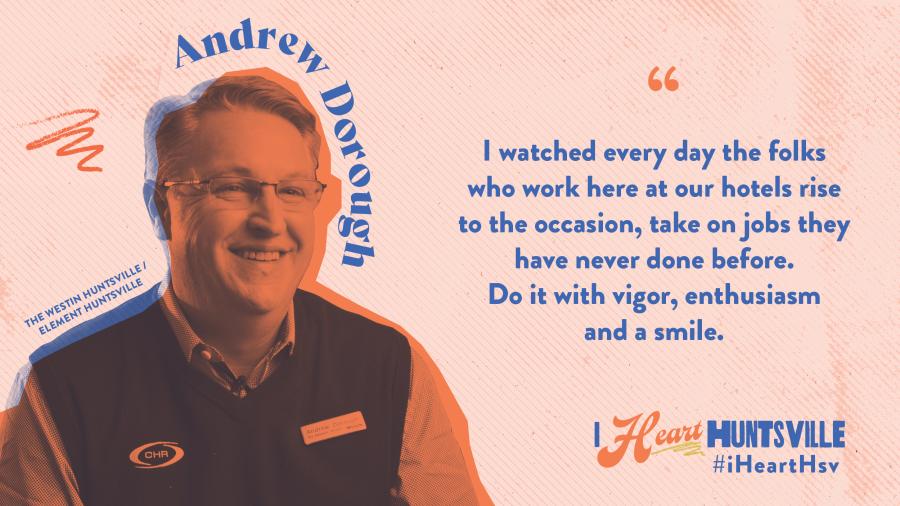 "Faith," "love," and "hope" are three things that continue to drive us during these trying times. In fact, The Westin Huntsville and Element Huntsville honored our healthcare workers and first responders in 2020 by sharing a "sign of hope" - literally. They decided to shine a light and be a light in a dark time in 2020. Andrew Dorough is the General Manager who had the idea to make it happen. Located at Bridge Street Town Centre, they lit up their rooms to spell out faith, hope and love during the quarantine. To check out even more great lodging options in Huntsville, click here.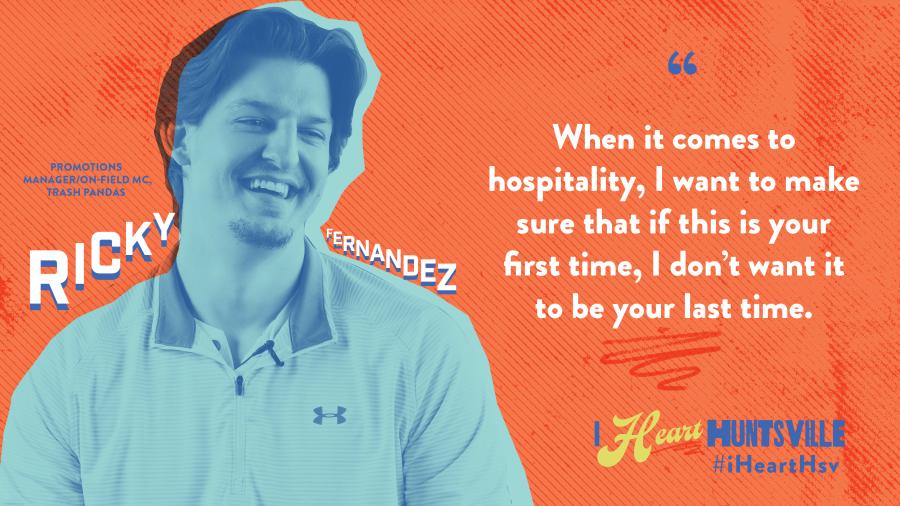 The Rocket City Trash Pandas team might have been thrown a curveball for their first year, but they stepped up to the plate for both their employees and the community. One of only three minor league teams that didn't furlough their entire staff, they hosted everything but baseball at the newly constructed Toyota Field. From tours of the new stadium and movies in the outfield, to Christmas lights and food drives, they thought out of the box to make sure those who want to enjoy the new stadium had the chance.
When the world around us was turned upside down, we turned to nature. We explored our own backyards, trails, and parks. We found comfort in the trees and paths and enjoyed the fresh air. We are so thankful to have so many outdoor opportunities in Madison County maintained and preserved by groups and volunteers like the Land Trust of North Alabama. They not only kept the trails clean with help from their amazing volunteers, they purchased additional tracts of land and opened a new preserve featuring a beautiful waterfall in 2020. They offered more of their hidden gems like Wade Mountain and highlighted areas that were accessible to everyone like Chapman Mountain Preserve. You can take a self guided tour on Monte Sano with this free app.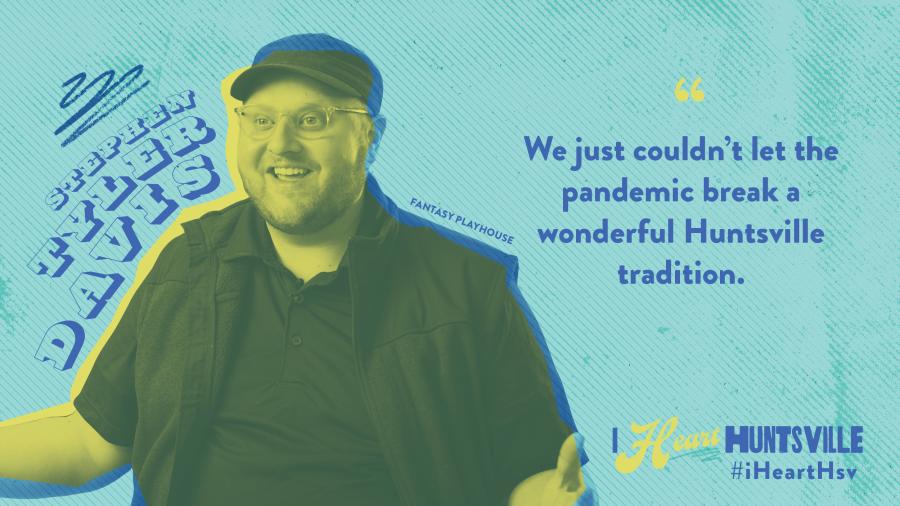 Last year we needed the arts more than ever. The escape that only a creative outlet provides was something everyone turned to. Painting, dancing, and streaming shows helped bring some light into our lives. Fantasy Playhouse helped young performers with online camps, interviews, and even kept the magic alive with their annual classic, A Christmas Carol. Stephen Tyler Davis helped lead a small cast to create a slightly different version of the play which could be streamed into our homes during the Christmas season, bringing some sense of normalcy to our lives. With the magic of lighting, costumes, and a little editing, they were able keep the spirit of Christmas alive and well.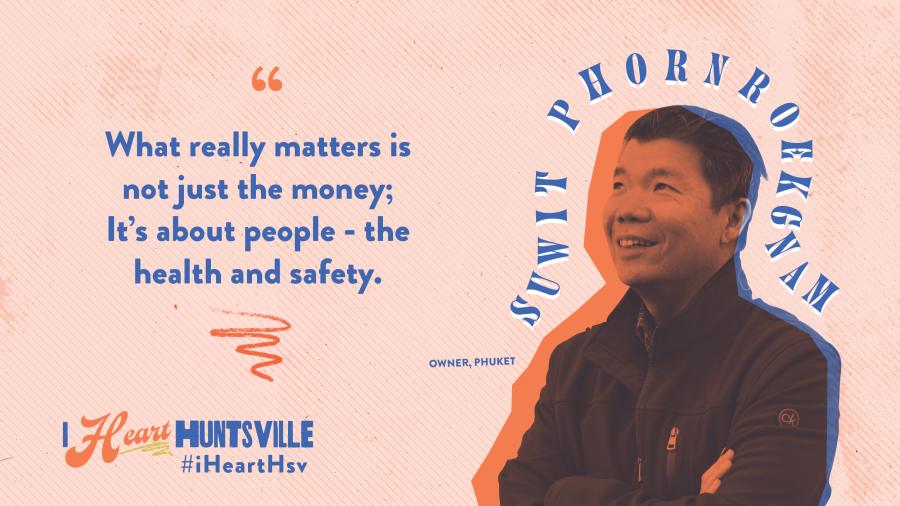 We love our local restaurants! We even have an entire campaign dedicated to them each August through Huntsville Restaurant Week, and the strength, resiliency and ability to adapt during the pandemic we saw from our partners was astounding. Family meals, to-go, curb-side, outdoor seating – restauranteurs transformed with every phase. Some, like Phuket, even went further by offering words of hope and free meals to those in need during the pandemic. When schools were out, many students who rely on cafeteria meals now had to turn to somewhere else. Phuket posted on their social media channels offering hot meals to those who may need them. Suwit also sent out several emails to his customers updating them on not only the restaurant, but providing words of encouragement and uplifting messages.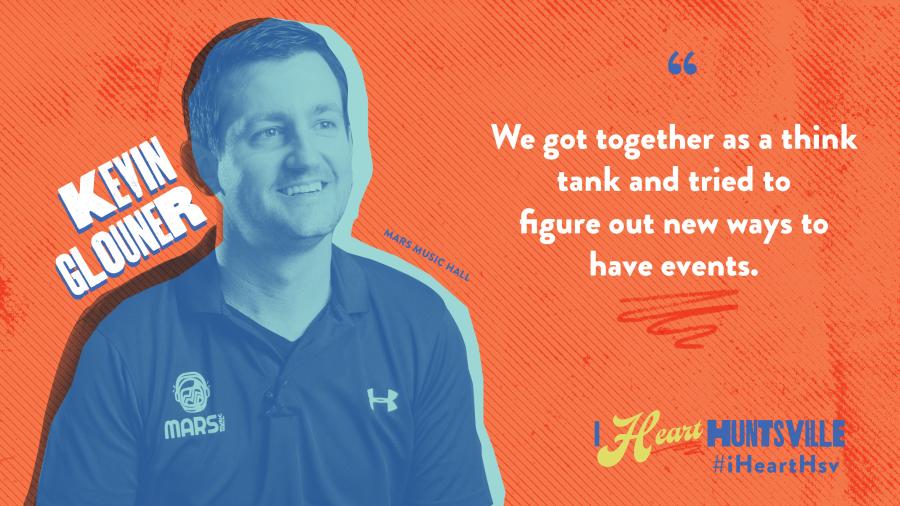 How do you make an event planner laugh? Say you have the perfect plan! While 2020 was no joke, event planners and venues had to find ways to connect with people. Our partners had to become experts on virtual events and conferences, along with offering socially-distanced solutions. Places like the Von Braun Center and Mars Music Hall helped lead the way in finding safe ways to make events happen. They showcased local artists, shows and teams and provided a much needed safe space for the community. Kevin Glouner told us they started with sanitizer and had to totally rearrange their spaces to fit the CDC guidelines. Taping off seats, tables, and adjusting their online programs were just part of the plan; the other side was to offer entertainment via events like virtual Concerts in the Park, socially distanced football games on the huge Mars Music Hall screen. They even helped bring this year's Huntsville Havoc season to fruition.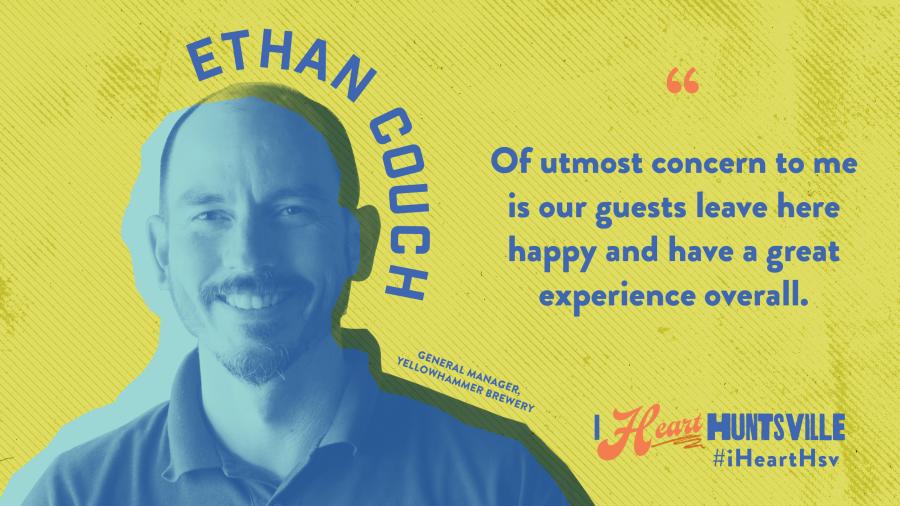 Toilet paper, cleaning supplies, and hand sanitizer are more valuable than ever. When first responders and the Huntsville/Madison community needed sanitizer, Yellowhammer Brewery was one of the first local businesses to get creative by using their distillery to provide much-needed supplies to our area. (Not to mention also continuing to offer their great craft brews – something else that remained in high demand throughout 2020). Ethan Couch had a giving spirit when it came to donating his spirits as sanitizer to the city, county, and first responders. It is also available for the public to purchase as well. They used their massive space at Campus No. 805 to set up tables and outdoor areas for people to feel comfortable enjoying a brew.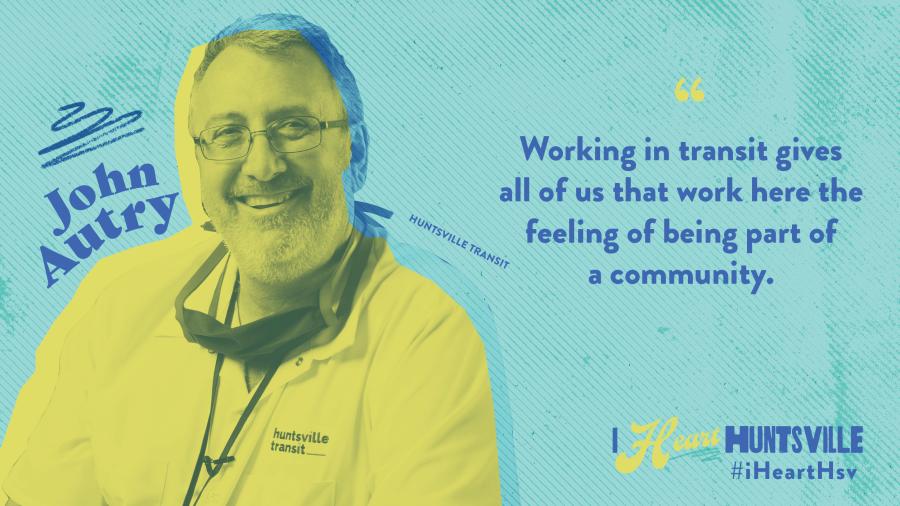 Many of us worked on house projects and "honey-do" lists throughout this pandemic. New fences, patios, and painting gave us purpose when were at home. The Huntsville City Transit also decided to do some upgrades to their brand. New bus wraps and signage, as well as new routes and expanded service, made it easier than ever for visitors and locals alike to navigate the Rocket City. John Autry shared the importance of helping people get basic needs like groceries and going to the doctor for their appointments.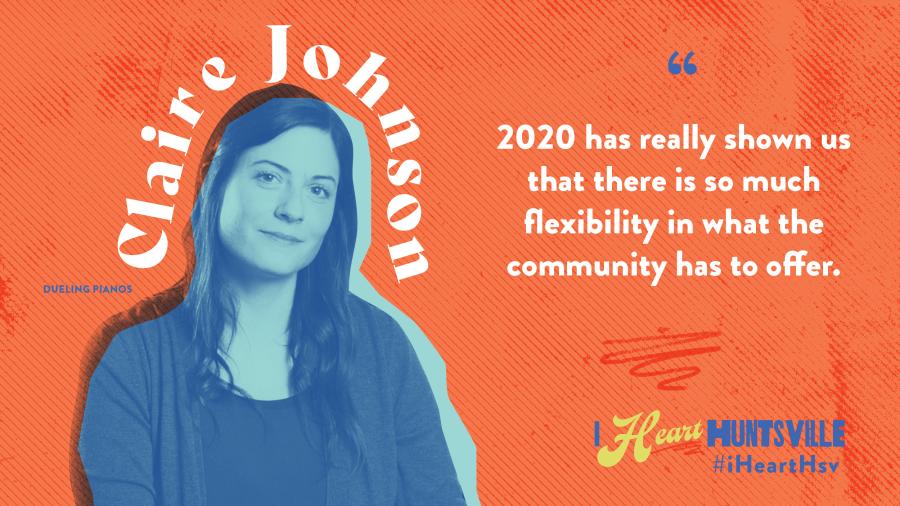 It felt like someone pulled the plug last year, but like a true performer, the show went on – in a different way. Serenading over computer speakers and virtual concerts brought the music right to us. Even some of our favorite Huntsville events like trivia nights with Dueling Pianos turned to the internet to provide some much-needed entertainment. Newt, Steve, and Claire Johnson all took to the inter-webs to bring their fun interactive trivia show online. Our friends at Huntsville Music did a deep dive with Dueling Pianos and how they have worked to overcome the pandemic. You can catch their shows at Stovehouse through the summer. Live music is still happening and we look forward to when we can all head to a concert again!
Madeline Sandlin - GrubSouth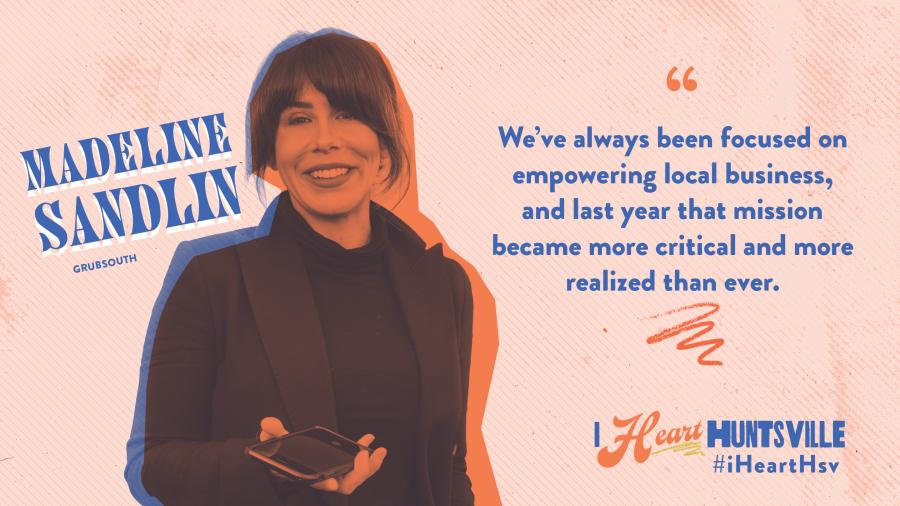 "How can we help struggling businesses?" has been one of the most frequently-asked questions recently. Thankfully, local companies like GrubSouth delivered some answers, along with great local eats. Whether we were quarantining, working from home, or in a cooking rut, most of us reached for the phone or computer to order out and support local restaurants. GrubSouth was one of the first local delivery services in the area. During 2020 they quickly expanded by hiring drivers (some who were furloughed from the hospitality industry) and adding in restaurants who needed new ways to reach customers. Click here to read an account of GrubSouth from one of our writers.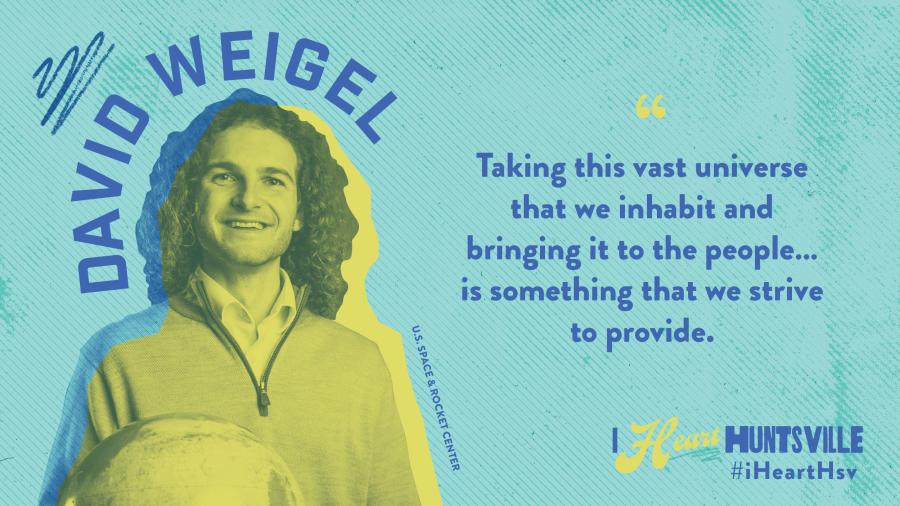 As many schools went virtual over the past year, parents were left scrambling to make sure screen time became educational. As many attractions temporarily closed their doors, they felt the need to continue their mission of educating the public with take home kits, virtual programming, and live social media broadcasts. The U.S. Space and Rocket Center's "Science Never Stops" video series brought the fun of STEM education right to their audience's homes. David Weigel, the INTUITIVE® Planetarium Director, would use their amazing technology to roam the surfaces of Mars with an Xbox controller. Joseph Vick, the Educational Director at the U.S. Space & Rocket Center, would help line up special speakers like astronauts for the series. You can still find all of the materials online, but better yet, the U.S. Space & Rocket Center is now open. You can experience the museum in a safe, socially distanced way. If you are looking for space, they definitely have it. Space Camp plans to hold all Space, Aviation and Cyber camps being offered this summer. 
Lindsey Pattillo Keane & Nadia Niakossary- RCP Companies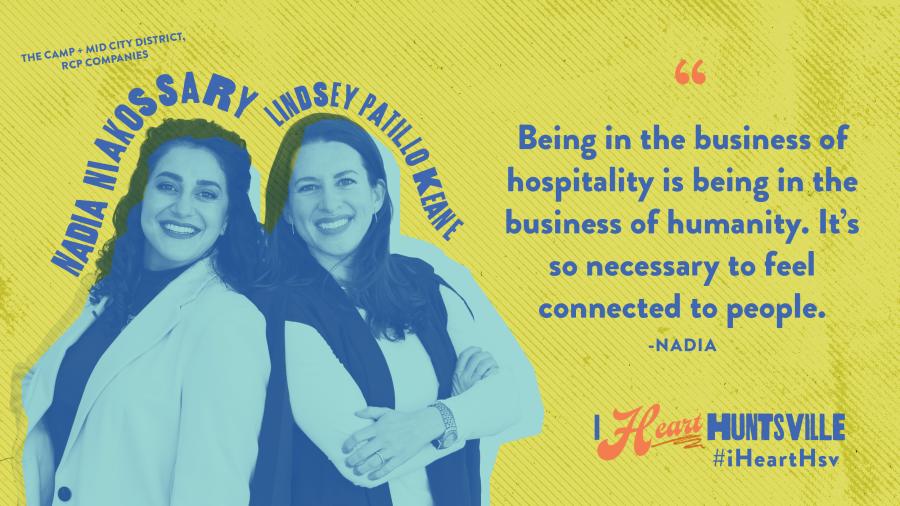 Outdoor markets stayed the course last year. They helped provide spaces for local makers and farmers to earn their living, as well as a source of fresh local produce for those in our community. As spring approaches, we look forward to having the markets come back in full force. MidCity District not only held their MidCity Market each Sunday, but they provided outdoor spaces like The Camp and Drive-In movies for people to enjoy.  Lindsey Patillo Keane, Marketing and Property Activation, and Business Development Manager Nadia Niakossary worked to keep events happening at the Camp in a safe way. Spread out markets, pop-ups with reservations, fireworks, concerts, and movies from the car were all free to attend. If you haven't been by to see The Camp and the new MidCity District you should check it out. Currently you can find Dave & Busters, REI, High Point Climbing, Topgolf, Wahlburgers, Kamado Ramen, and Kung Fu Tea. Soon there will be an Aloft Hotel, Amphitheater, Trader Joe's and more.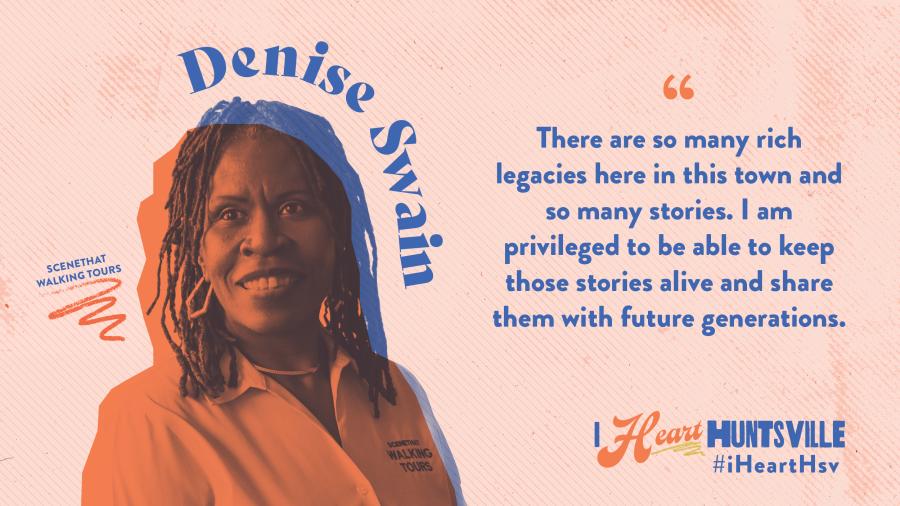 As we closed our campaign, we wanted to share a few of our favorite local tour guides. These are the people that show both visitors and locals new areas and stories of Huntsville and Madison. Jacque Reeves, owner of Avalon Tours and operator of the Huntsville Ghost Walks, may be familiar to some of you. She worked to keep the tradition of Ghost Walks alive by limiting crowds and increasing the amount of tour operators. She also teamed up with the Rocket City Rover to do a Boos Cruise.
Jenny Askins with Touronimo shows visitors how to explore like a local and try unique experiences in our area. She lets people live like a local and enjoy everything from cooking classes to drum lines. With her connections to the community, she is able to offer private and group tours to make memories for all involved.

Denise Swain of SceneThat Tours gives year round tours including Huntsville murals, Downtown Huntsville and Scenic Overlooks. She is also passionate about history and sharing Black history and stories. If you have a question or an interest, she can help build a tour around you. She also works to keep everyone spread out so that people stay safe.
Check with any of these ladies for a fantastic experience to learn more about Huntsville and Madison.