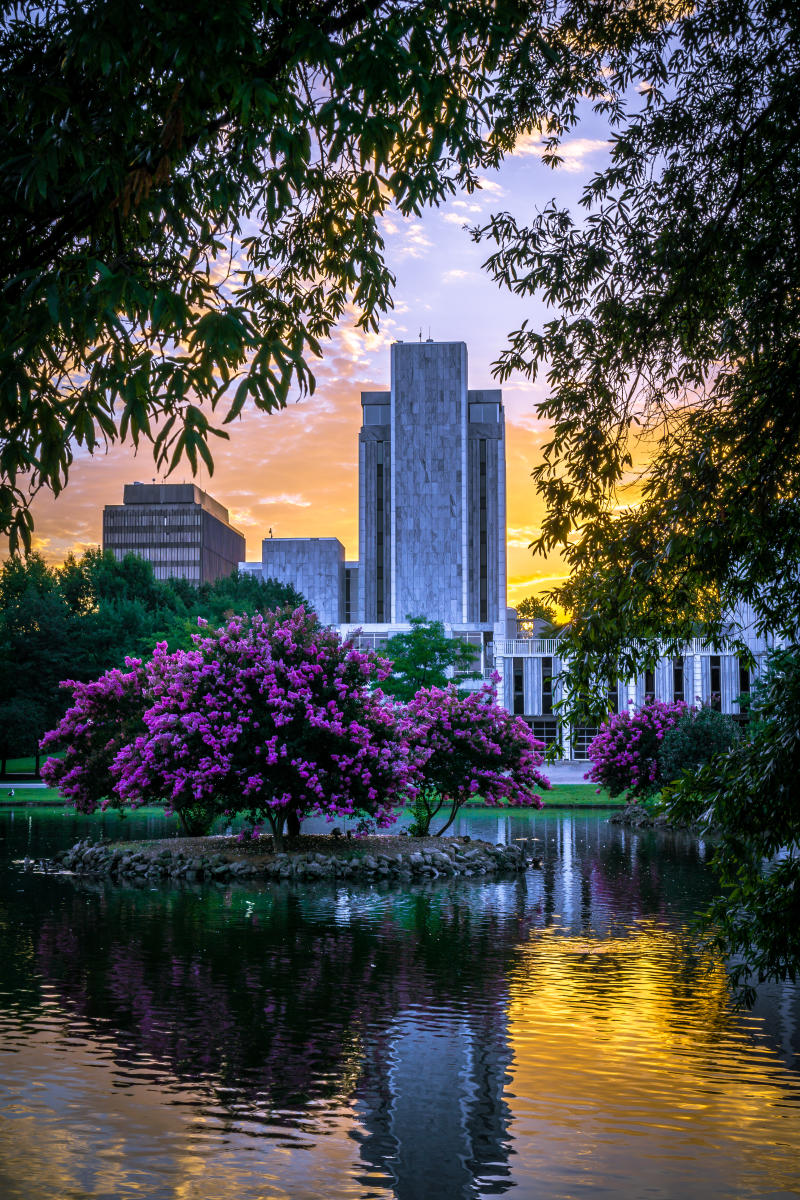 We're here to serve as your guide to Huntsville. Everything from local restaurants to things to do while you're in town and more, we want your visit to the Rocket City to be... out of this world. We're betting your time in Huntsville will reveal things about our city that you maybe weren't expecting - like our sublime mixture of art and science, our rich history, and so much more. Here's a list of 40 things that you can do to enjoy your trip when the meetings end.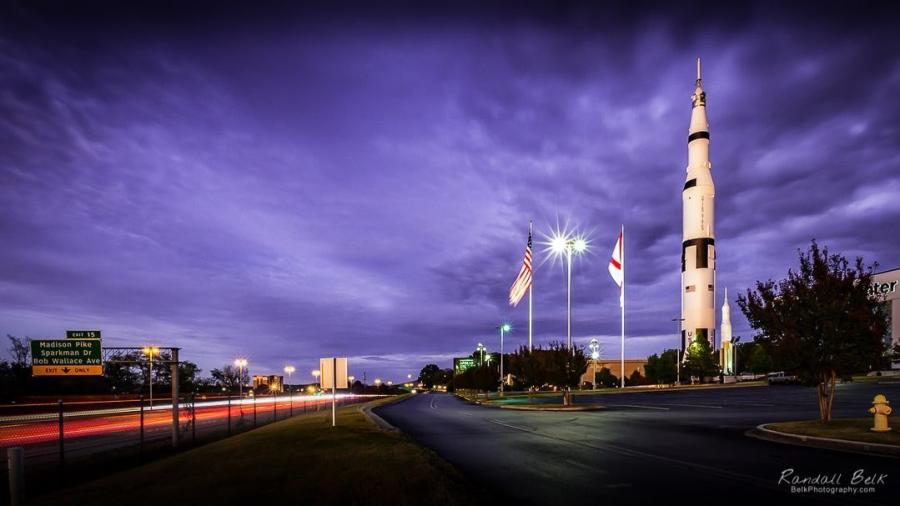 U.S. Space & Rocket Center - See for yourself why our nickname is  "Rocket City."  The museum includes the Davidson Center for Space Exploration, which houses the National Historic Landmark Saturn V rocket, is hands down is number #1.
Historic Huntsville Depot - Oldest remaining railway depot in the State of Alabama.
Canadian Bakin – Make sure to get the Q-Becco with bacon, egg, cheese, and caramelized onions. Need I say more? It's across the road from our Huntsville Visitor Center on Church Street.
Vertical House Records - Vinyl, turntables, CDs and DVDs.   A cool trip down nostalgia lane located at Lowe Mill ARTS & Entertainment.
G's Country Kitchen- Southern cuisine at its finest…and please don't forget the dessert. It's been featured on Samantha Brown's Places to Love.
Oakwood Farms- Delicious vegetarian and vegan options. Locally grown produce. Click here for more vegan food suggestions.
Secret Art Trail- Check out the coolest sculptures and murals in downtown Huntsville, including the centennial celebration of the 19th Amendment mural located in the "Heart of Huntsville." 
SPACES Sculpture Trail- Venture throughout the city of Huntsville and Madison on this unique sculpture trail.
Rocket City Civil Rights Driving Tour - Learn more about Huntsville's Civil Rights history and visit William Hooper Councill Park.
Antique Trail - One man's junk is another man's treasure. On this trail you're sure to find a gem of your own.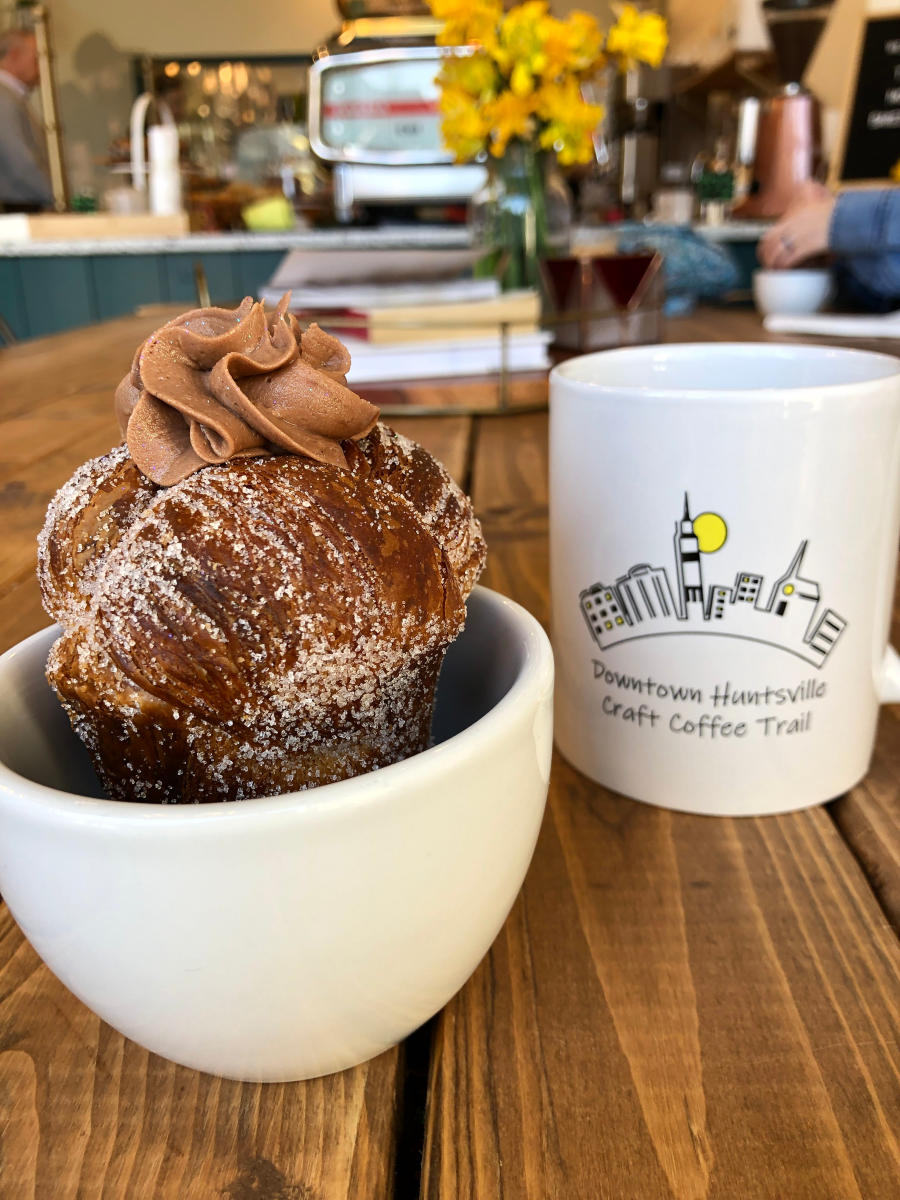 Downtown Huntsville Craft Coffee Trail - It's hard to get up sometimes, but you'll find the best Rocket Fuel right on our coffee trail.
Downtown Huntsville Craft Beer Trail - Thirsty? We've got you covered! Huntsville/Madison County has several locally owned and operated breweries. 
Cocktails and Conversation - The best connections happen after hours. Head to a rooftop bar or one of our spots on the Downtown Huntsville Craft Cocktail Trail.
Rocket City Rover - Grab some friends for some peddling fun! 12 comfy bike seats, 2 of which are pedal-free, and a two-person bench in the back, you can choose to pedal to the music, or relax while others chauffeur you in style to exciting downtown destinations. 
Stovehouse - Once a stove manufacturing plant...now transformed into a unique venue that offers boutique shops, and restaurants in an open outdoor space. They usually have live music at night to enjoy.
Campus No. 805 - Formerly a school where it was forbidden to run in the halls…now a one of a kind venue that offers: craft beer, vintage pinball and arcades, and a hidden speakeasy behind the lockers.
Rhythm on Monroe- Located at the Von Braun Center, this restaurant offers delicious appetizers, craft cocktails and southern hospitality. Ask for seating on the roof top to watch the sunset.
The Moon Bakeshop - This is a family-owned bakery in Downtown Huntsville featuring Southern-influenced and European-inspired baked goods.
Rocket City Trash Pandas - If you visit in the spring or summer, head to Toyota Field, home of the Rocket City Trash Pandas, our AA Minor League baseball team in Madison!
Huntsville Havoc - If you are in Huntsville for the fall or winter, the Von Braun Center is home to the Huntsville Havoc SPHL hockey team.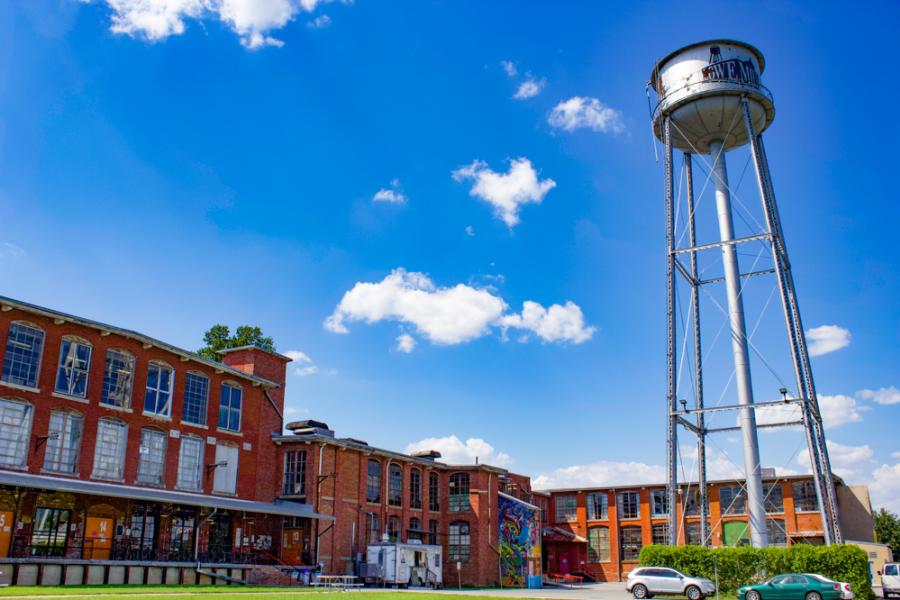 Lowe Mill Arts and Entertainment – From local artists such as musicians, painters, sculptors, chocolatiers, and chefs, this unique venue has it all. Kid and pet friendly, good vibes only.
Shenanigans Comedy Theater - Local artists perform stand up, improv, sketch and more.
Monte Sano Mountain - Take some time to connect with nature on our "mountain of health" with trails that have great views. Here are other places to explore outdoors.
Burritt on the Mountain - This living history museum offers one of the best views of the city, nature trails, historic cabins and more. Visit Wednesday nights for Cocktails at The View March - October.
Food Truck Rallies - The first and third Fridays of the month, we have the best variety of food trucks offerings. Find fried chicken, bacon, sushi, cupcakes, BBQ, hot dogs, lemonade, mac and cheese, potato and Vegan trucks to make your taste buds happy! 
Upscale Dining - Treat yourself by trying these upscale dining establishments in Huntsville.
Dark Side Coffee - The Cereal Bar will have you feeling like a kid on Saturday morning all over again
MidCity District - This entertainment zone in the middle of the city is ready for people ready to climb, golf, bowl, or enjoy live music at The Camp.
Below the Radar- These are not your momma's Brussel Sprouts!
The Bakingtist - Great treats and kits for purchase to take home from many of our farmers markets.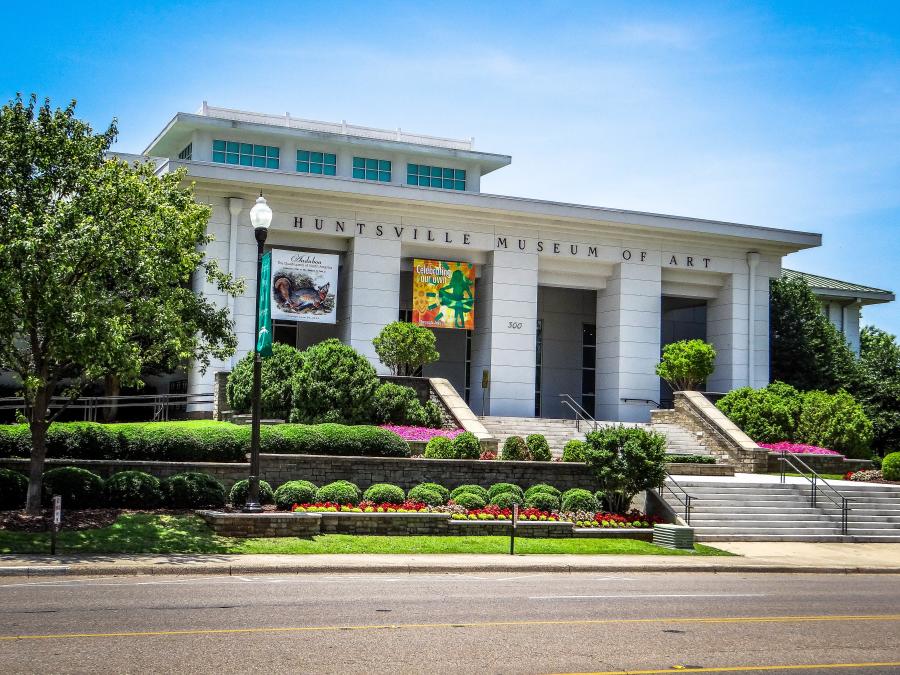 Huntsville Museum of Art - Just a short walk from the Von Braun Center, enjoy amazing exhibits and see art overlooking Big Spring Park.
Tangled Strings Studio - This cool space is home to custom guitars and is an intimate concert venue.
Harmony Park Safari Drive thru Zoo - Stay in the car and feed the animals while you drive around. 
U.S. Veterans Memorial Museum - see the only remaining Jeep Pygmy in the world right in Huntsville, Alabama. 
Harrisons Brothers Hardware Store - Alabama's oldest continuously operating hardware store was established in 1879 and has been located on the Square since 1897. Pick up a souvenir to take back home.
Scene That Walking Tours - Take time to learn more about the history of the Rocket City with these specially curated tours.
Bridge Street Town Centre – Want to do some shopping? This outdoor area has a variety of shops, restaurants and movie theater.
Catacomb 435 - Find the hidden speakeasy in downtown Huntsville with cocktails crafted just for you!
Big Spring Park - Grab some lunch and enjoy the beautiful scenery
Huntsville Visitor Center - Last, but not least, stop by to see us for brochures, coupons and Huntsville / Rocket City items for purchase.