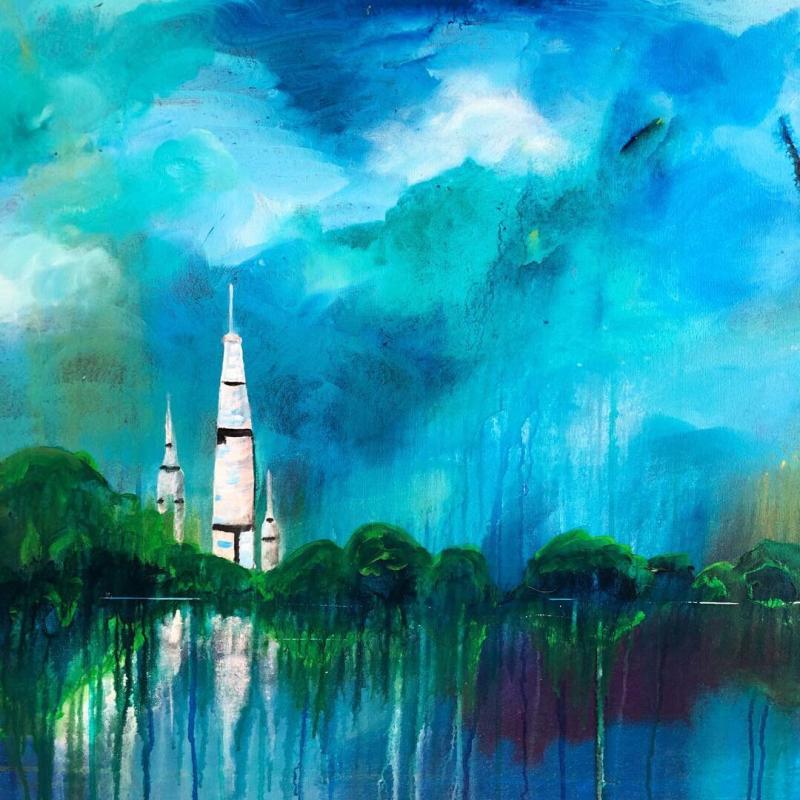 Huntsville gets some kind of precipitation, on average, 105 days per year. However there are around 199 sunny days per year in Huntsville. And honestly, some days it is a combination of both. Many times you will hear people say if you don't like the weather, wait a few hours.  If it's raining while you are here, don't let those showers get you down, here are a few indoor activities to enjoy around town!
Wine about it at Huntsville Museum of Art
Every Thursday night, admission to the Huntsville Museum of Art downtown is only $5 — and it includes a glass of wine for $5, if you're so inclined.  Guests can tour the galleries, listen to live music and enjoy the best of the museum "after hours" until 9 p.m. Full details on each week's events can be found on the museum's Facebook page.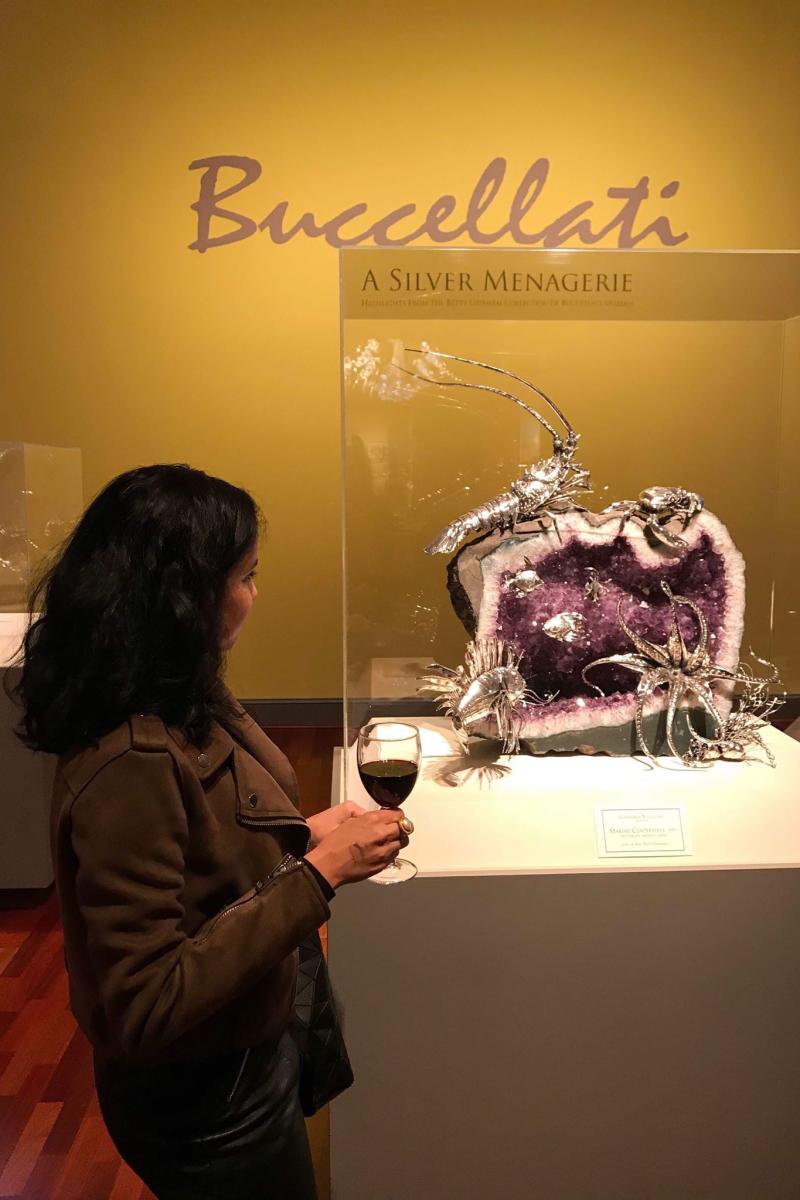 Visit as Many Coffee Shops as You Can on the Downtown Huntsville Craft Coffee Trail
A rainy day calls for a cozy afternoon in a coffee shop, and thanks to the new Downtown Huntsville Craft Coffee Trail, you can visit all of Huntsville's finest. To participate, pick up a passport at any of the seven coffee shops on the trail. Whenever you order your cup of joe, ask the barista at the counter to give your passport a stamp. Once you've collected all seven stamps, you'll be rewarded with a Coffee Trail mug.
Discover a new side to Lowe Mill 
Since you're already checking out the Coffee Trail stop at Piper & Leaf, take your exploring upstairs to the Lowe Mill ARTS & Entertainment artists' booths with your tea in hand. Using the rain as an excuse, play a game to get to know the artists and their work on a deeper level. Some ideas: try to find the most unique piece of art in the entire textile mill, ask an artist what inspires them, or play a game of telephone asking each artist to recommend a booth they love the most and using their suggestions as a guide to get around.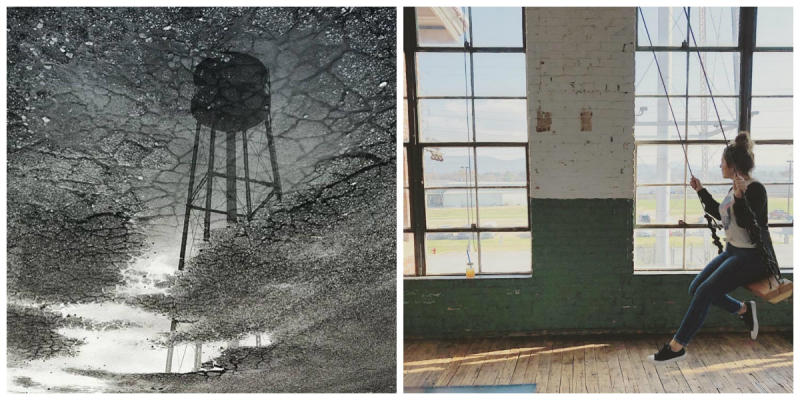 Check out the Apollo 50th Exhibit at the U.S. Space and Rocket Center
In celebration of the 50th anniversary of NASA's Apollo program, the U.S. Space and Rocket Center is hosting a very special exhibit highlighting the best moments of the decade — and the pivotal role Huntsville played in getting Americans to the moon. Featuring letters from Dr. Werner von Brown to First Lady Jackie Kennedy, space suits and a life-sized moon buggy, the "Apollo: When We Went to the Moon" exhibit will be on available to Huntsville locals and visitors through December 2019. Before you go, don't forget to pick up your 20% discount from the Huntsville-Madison County Visitor's Center.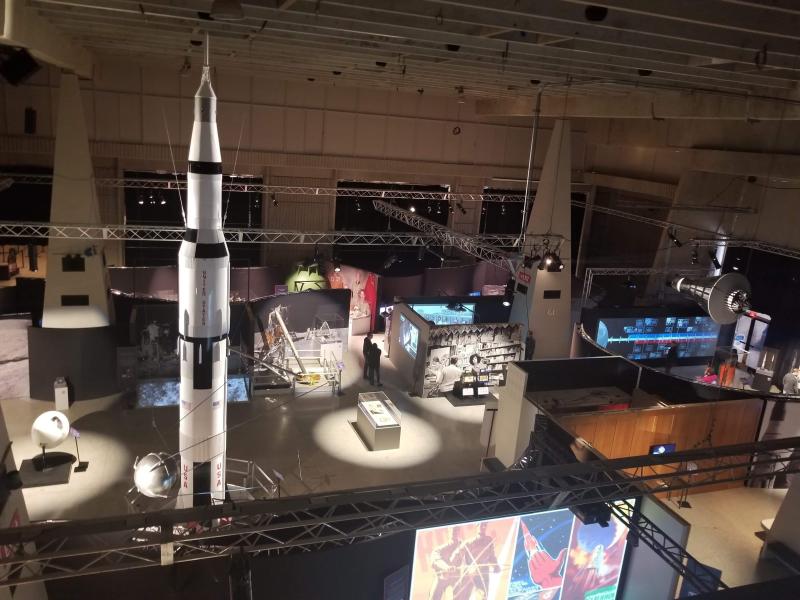 Rainy Day Recreation at Midcity
Just because you can't head to our golf courses, you can still swing away even with the showers at Topgolf. The facility has 70 bays, more than 200 HDTVs and fun for the entire family. Plus their menu is delicious! High Point Climbing just opened at MidCity. They have climbing walls for all levels from beginners to pros. They even constructed a giant Saturn V rocket to climb in the kid zone. Grab your shoes and chalk and climb some of their massive walls.
Bonus: Date night under the stars
Word on the street is the Apollo 50th  Exhibit and the INTUITIVE® Planetarium Show are the perfect pairing. The recently opened INTUITIVE® Planetarium replaces the IMAX theater formerly at the U.S. Space and Rocket Center, giving showgoers a chance to explore the beauty of our solar system from the comfiest of chairs. Every Friday, the Planetarium staff opens the theater for a very unique after hours show. See all of their special showings including a Cocktails and Cosmos event each month (drinks not included with ticket purchased).