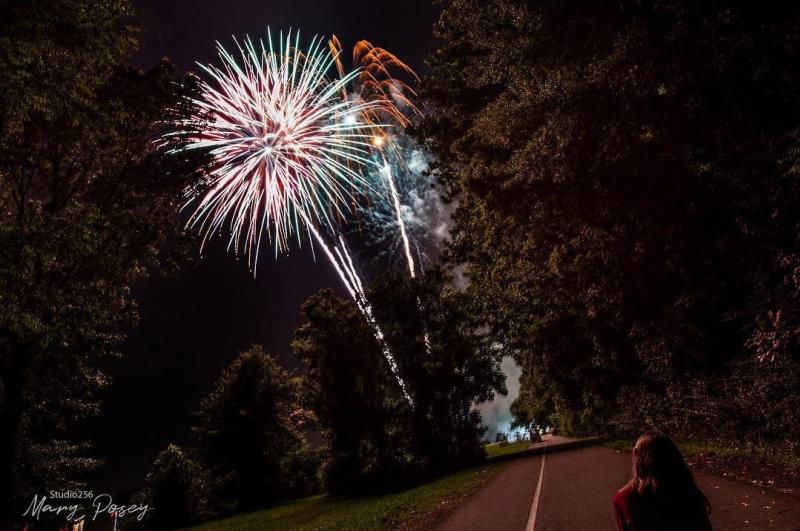 *Editor's note: Dates, times, and other relevant event information has been updated in this blog to accurately reflect 2019 activities.
 Ok. Ok. We don't really have ONE BILLION reasons, but we have a lot of reasons we think you would have a blast (we can't help the space puns) in Huntsville, Alabama for the upcoming holiday weekend.
Independence Day falls on a Thursday this year. Which means you can take a vacation day after and plan a WHOLE weekend of awesomely fun things to do to celebrate in advance! But before we get too far, we have to go ahead and get right down to it:
Will you be in Huntsville for the 4th of July this year? If your answer is 'yes,' you've made a great choice. There are many different activities to choose from (in fact, we've got a great list below!). If your answer is 'no,' we're going to try to convince you to pay us a visit. If you're thinking, "Maybe, but I'm not convinced," well, all we have to say to that is: "Challenge very happily accepted!"
So, from us to you, here's why you need to spend the weekend in Huntsville for Independence Day 2019.
Where to Watch Fireworks in Huntsville and Madison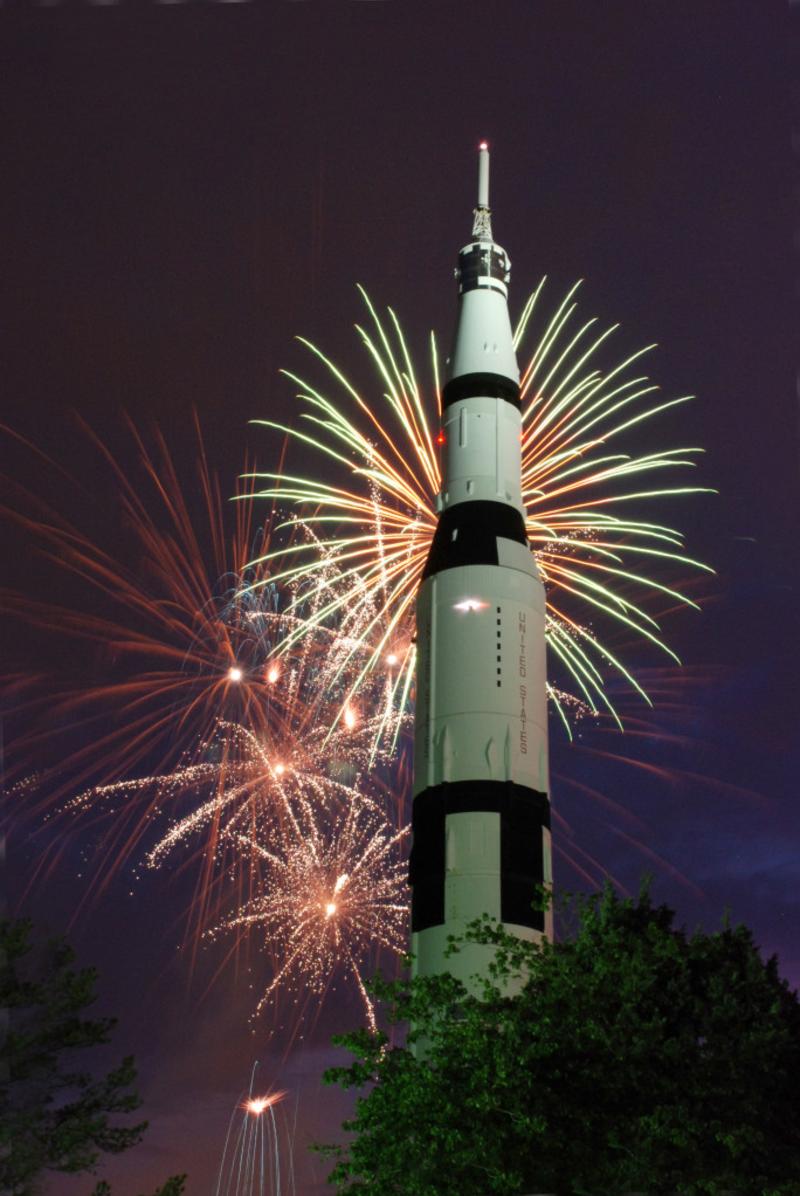 July 4th Celebration at the U.S. Space & Rocket Center
When: Thursday, July 4th
Time: 9 a.m. - 5 p.m., fireworks display at 9 p.m.
Location: U.S. Space & Rocket Center (USSRC)
Address: One Tranquility Base, Huntsville, AL 35805
Phone: (256) 837-3400
Admission: Children 12 and under get in free on July 4th! Regular admission prices still applicable for guests 13 and older. Enjoy patriotic family-friendly activities throughout the day!
Dine Under a Saturn V Rocket: Although there are no evening activities inside the park for July 4, visitors can enjoy the authentic German Biergarten in the Davidson Center from 4:30 to 7:30 p.m. The Rocket Center will close at 7:30 p.m. in preparation for a 9 p.m. fireworks display,
What to expect: Huntsville's largest fireworks display and July 4th celebration! Bring the whole family and enjoy patriotic entertainment and breathtaking fireworks - the largest show in town. During open museum hours, guests can enjoy patriotic family-friendly activities.
PRO Tip #1: In addition, the Davidson Center for Space Exploration parking lot will be closed for guest safety. Parking in the main lot will be extremely limited, so viewers are encouraged to watch the fireworks display from available areas within the vicinity of the USSRC. Fireworks are scheduled to start at 9 p.m. Book a room with a view in advance at the Drury Inn!
PRO Tip #2: Check out the Huntsville Botanical Garden's (just a few minutes' drive from the U.S. Space & Rocket Center) Purdy Butterfly House AND don't miss the When We Went to the Moon Apollo 50 Exhibit at the U.S. Space & Rocket Center during operating hours.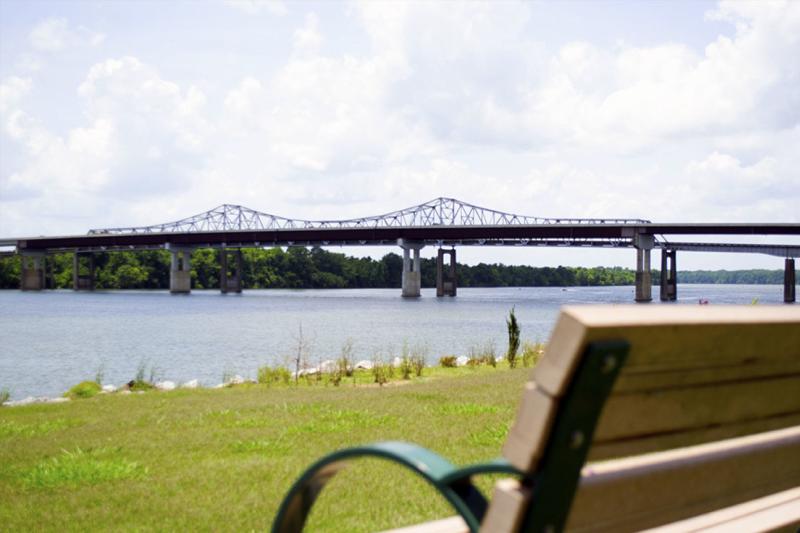 When:  Saturday June 29th
Times: Gates open at noon for food and fun
Live music from local bands begins at 4 p.m.
Fireworks at 9 p.m.
Location: Ditto Landing's Kingston Pavilion
Address: 293 Ditto Landing Rd Huntsville, Alabama
Phone: (256) 882-1057
Admission: TBD but Children under 10 get in free 
What to expect: Featuring games, food trucks, craft beer, and live music from local bands. Gates open at noon. Concerts begin at 4 p.m., and the fun lasts all evening! Be sure to stay for the huge fireworks display at 9 p.m.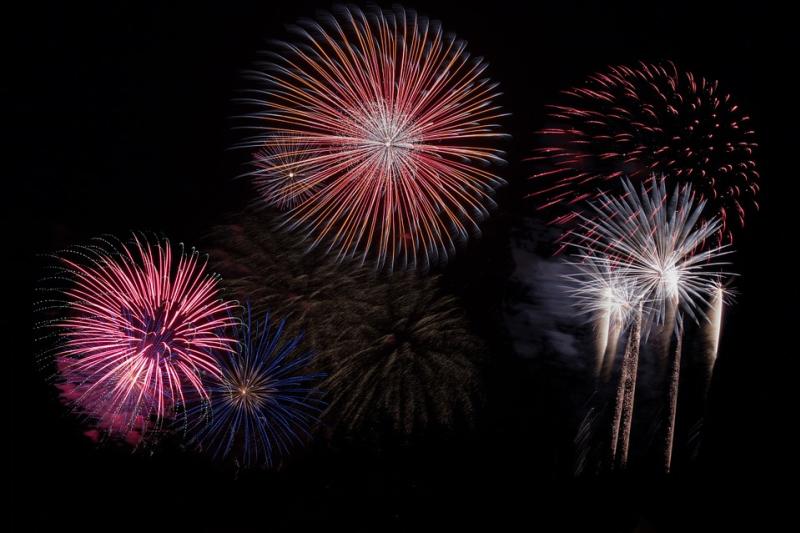 When: Thursday, July 4th
Times: 2-7 p.m. games and activities
9 p.m. - fireworks
Location: Dublin Park
Address: 8324 Madison Pike Madison, Alabama
Phone: (256) 772-9300
Admission: FREE!
Click here to view more information.
What to expect:  Enjoy activities, face painting, music and food vendors throughout the afternoon and evening. A fireworks display will close the festivities around 9 p.m. Parking for the event will be at Bob Jones High School with shuttle services provided by the City of Madison. Shuttle services will begin running at 1:45 p.m. with the last pick up at 8:45 p.m. Following the event, the shuttles will take you back to Bob Jones High School. Handicap parking ONLY will be allowed at Dublin Park.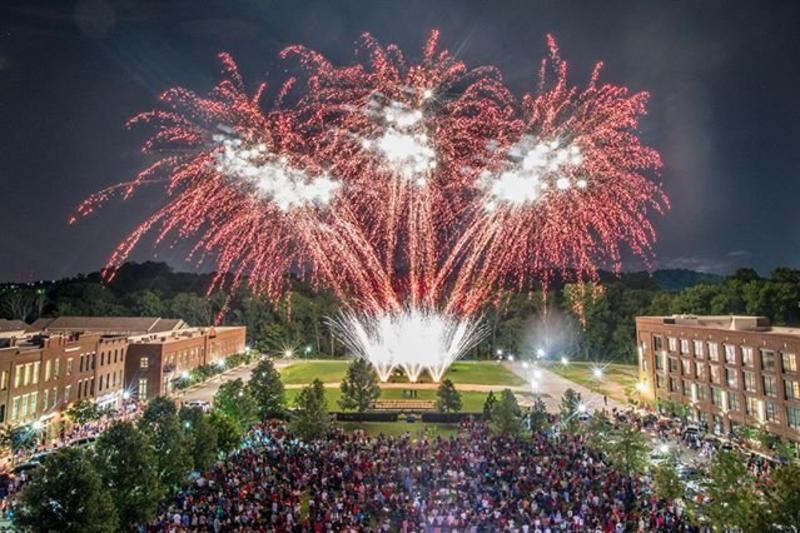 When: Thursday, July 4th
Time: 6:30 p.m., fireworks 9:00 p.m.
Address: 7 Town Center Drive Huntsville, AL 35806 (off of Highway 72 W)
Phone: (256) 683-5866
Admission: FREE!
Check out their website here.
What to expect:  Come out and enjoy the Village's biggest Signature Series Event. JedEye will be performing a concert at 6:30 pm. Come out early and grab a good spot. Get some great food at one of our area restaurants and celebrate the 4th of July.  Please no outside food or drink.
Hotel PRO tip: Stay the night at Homewood Suites- Village of Providence and experience the revamped patio and outdoor bar area.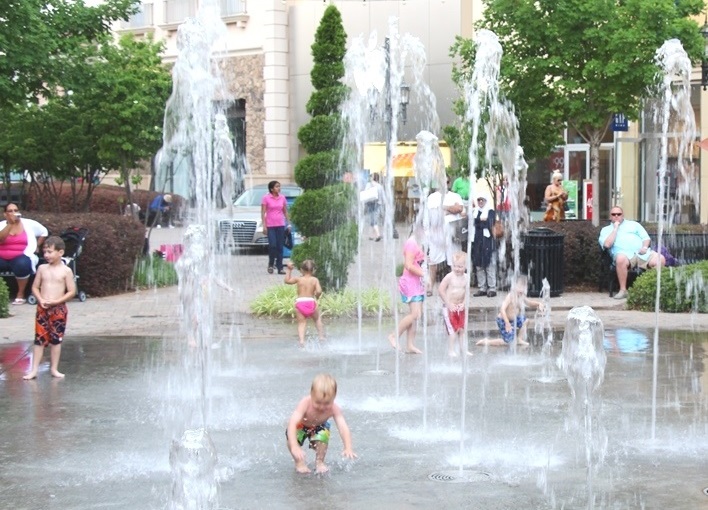 Just a few minutes drive from the U.S. Space & Rocket Center  is Bridge Street Town Centre (you can see a great view of the Saturn V moon rocket from some spots here). An open-air, European themed shopping destination, you could spend hours upon hours shopping, eating and enjoying the beautiful views.
Here are a couple of things you can do at Bridge Street to celebrate the 4th.
-Can't make it to the U.S. Space & Rocket Center to watch the fireworks? No worries! Catch a great glimpse from nearby Bridge Street.
-Enjoy Bridge Street's pop jet fountain, train rides or carousel in your breaks between shopping!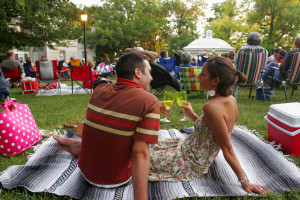 When: Friday, July 5th
Times: Music begins at 7:30 p.m.
Location: Burritt on the Mountain
Phone: (256) 536-2882
Admission: Burritt Member: $10 Non Burritt Member: $12
More info on City Lights & Stars here.
What to expect: Pack a picnic, dress casually, bring a blanket or lawn chair and enjoy a spectacular view of the city while listening to great music.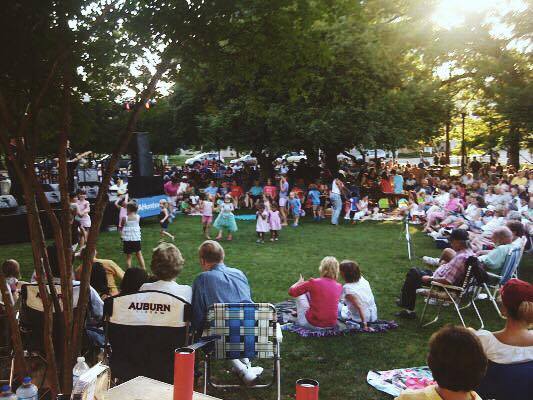 When: Monday, July 1st
Time: 6:30 - 8 p.m.
Location: Big Spring International Park
Address: 200 Church St., Huntsville, AL 35801
Phone: (256) 519-2787
Admission: Free
Learn more at their website here.
What to expect: Bring a lawn chair or blanket and listen to Wilbert Maldonado Rivera, a special cultural exchange concert ft. authentic Puerto Rican Folk music. 
Over 20 special activities to choose from for the holiday weekend
Before your 4th of July celebration, check out these events happening 4th of July weekend in Huntsville and add them to your to-do list.
For a full list of events happening during this time, click here.