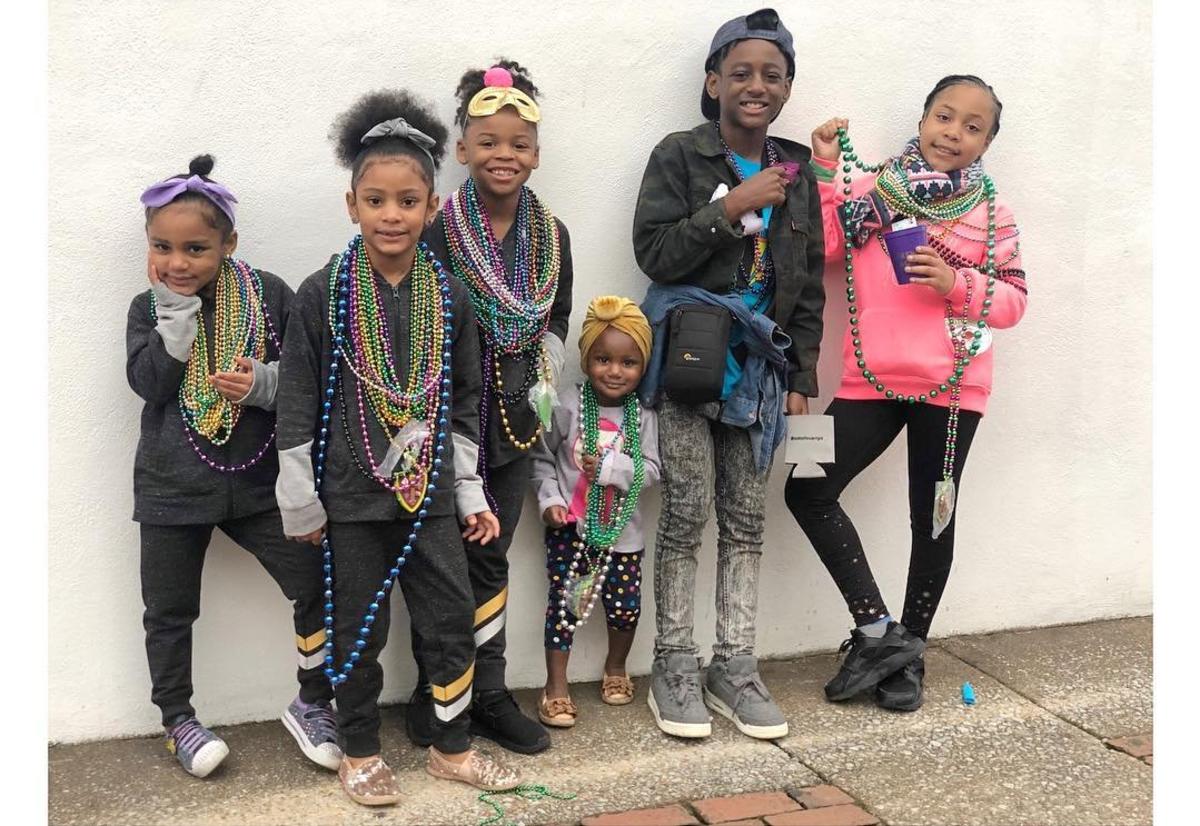 On February 22, 2020 – Huntsville is the place to celebrate Mardi Gras! If you can't make it to to the home of Mardi Gras in Mobile, Alabama or New Orleans – Huntsville has really come together to offer several events to satisfy that Fat Tuesday hunger! All the details are below!
Huntsville Mardi Gras Grand Parade
February 22, 2020 4:30 pm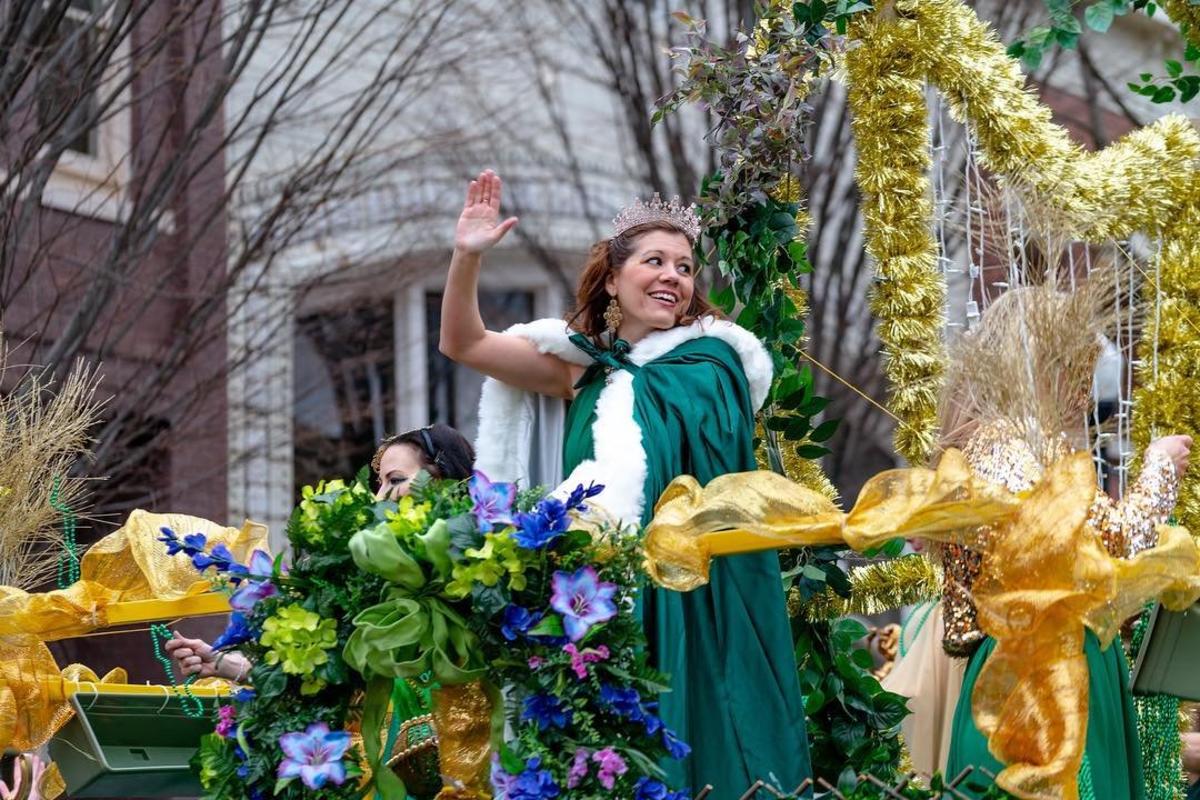 You will not want to miss Huntsville's 7th Mardi Gras Parade! The streets of downtown Huntsville will be in full color...no nudity is needed (or allowed by Huntsville Police Department), for beads, bring your entire family to this fun evening!
Krewe of Barkus is the "Tail End" of the Grand Parade. Check out the VIP (Very Important Pooches) at the end of the Mardi Gras parade!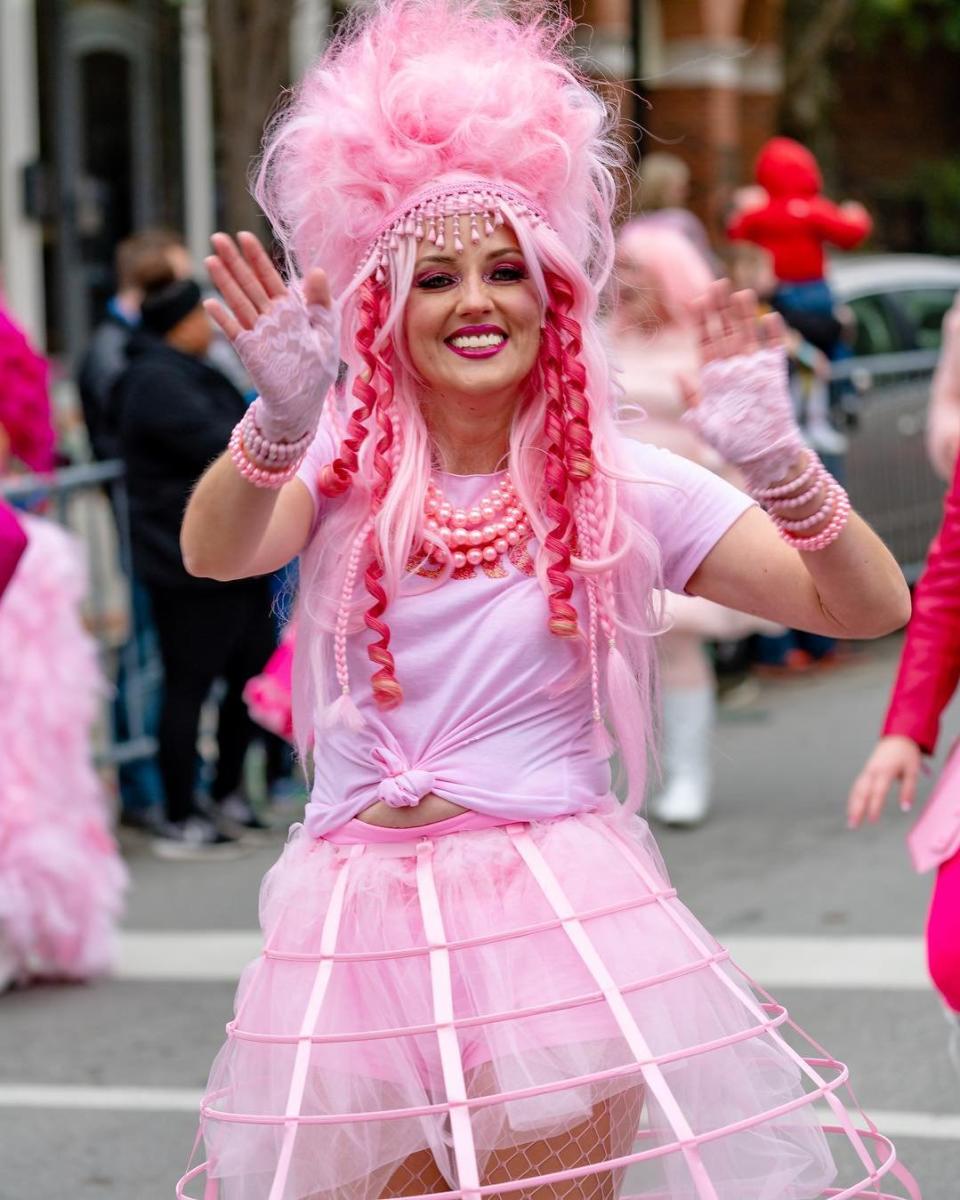 Mardi Gras Events at Huntsville Restaurants
Huntsville is home to several different restaurants hosting events and parties surrounding Mardi Gras 2020 and Fat Tuesday. We've compiled a list of events that we know about but if you know of more, comment below! 
February 21, 2020 at 5 PM – 11 PM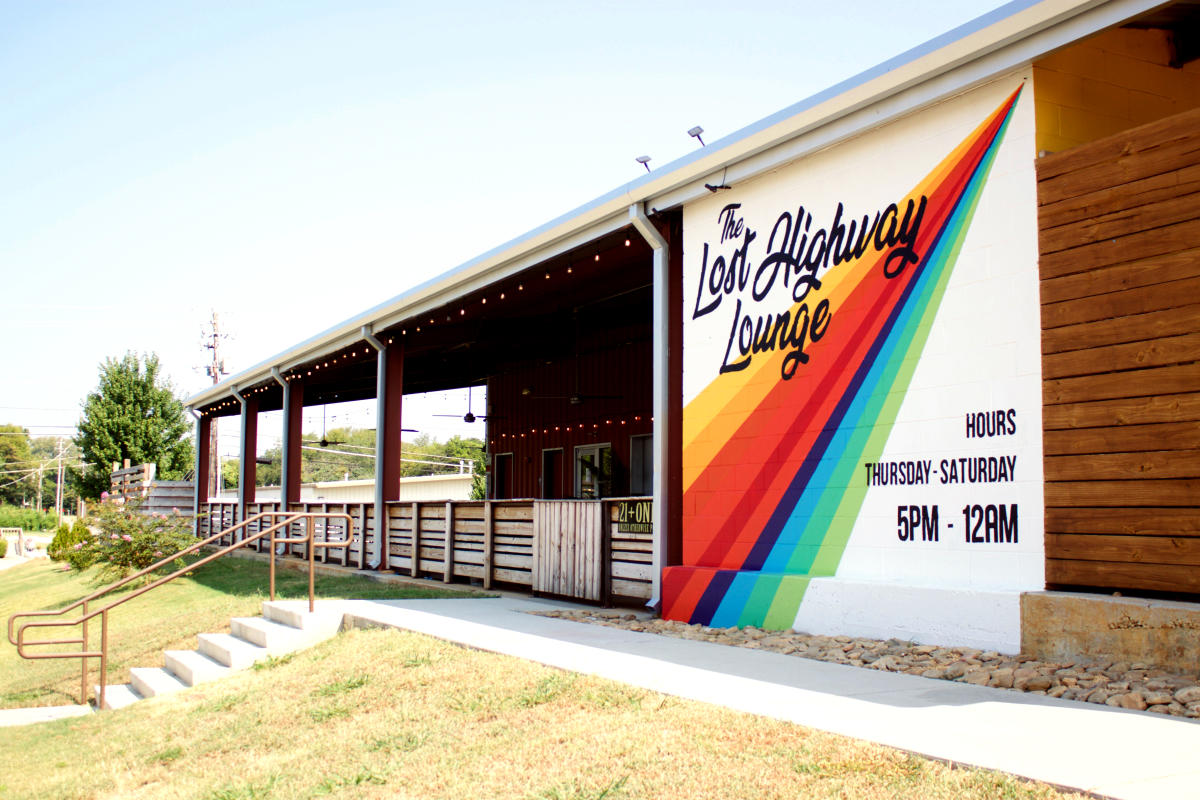 Friday night, you can celebrate Mardi Gras Yellowhammer Brewing style, with hand crafted beer and drinks, a pop-up kitchen by Pier 88 Boiling Seafood & Bar Huntsville and fluffy beignets by Beignet Cafe NE Huntsville. Play dress up with Stompingcrow's Fanciful Wife colorful corsets and masks. Come with your krewe stay for the brew.
February 22, 2020 11am - 11pm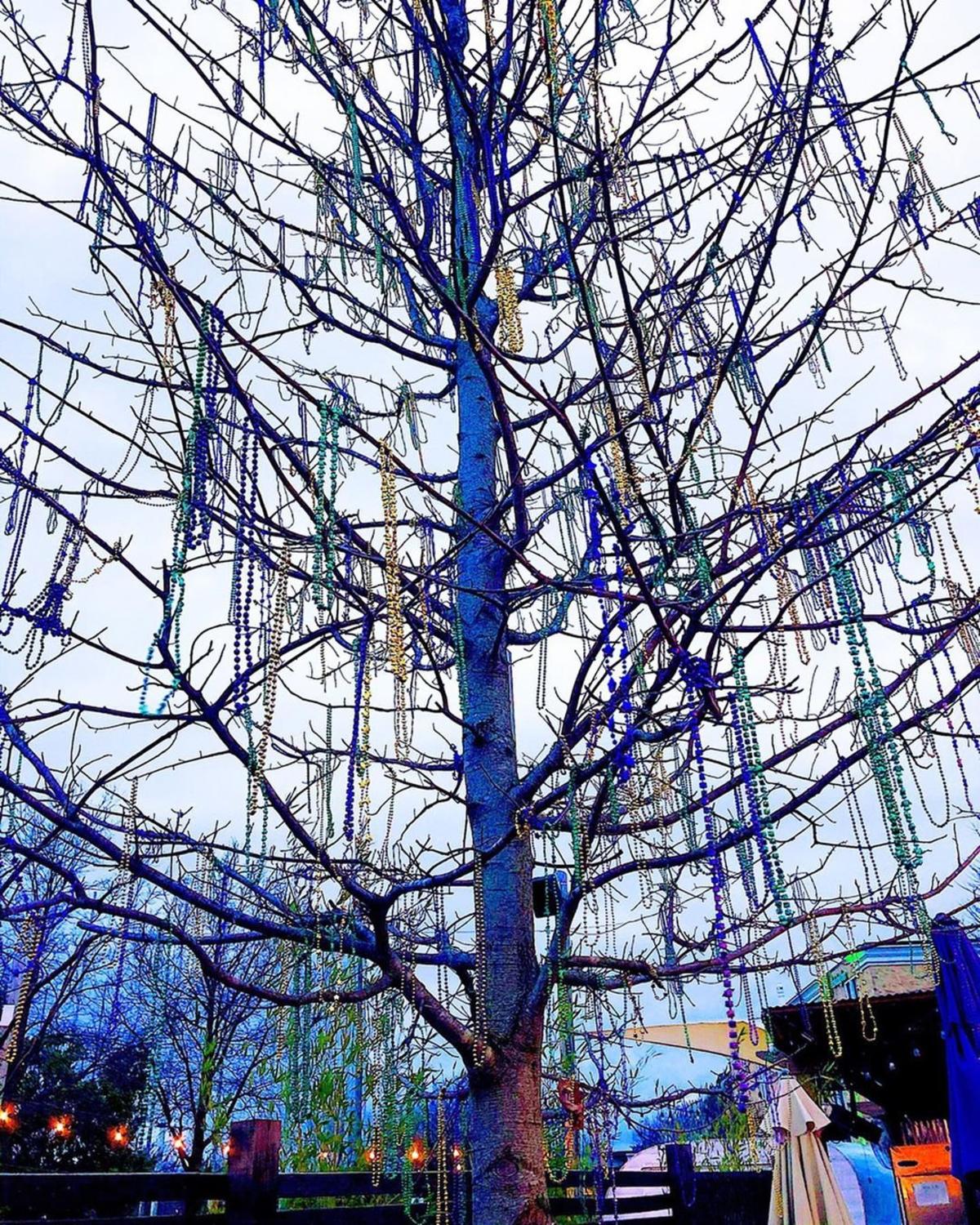 The Camp at MidCity will transport you to the heart of the Quarter. Live music, authentic Cajun cuisine, Second Line parade, history lessons, Mardi Gras Indians, tasty beverages, kids craft garden, family friendly atmosphere, and its all FREE to attend!
PERFORMANCE LINEUP:
⚜️1:00 PM : Second-Line Parade
⚜️3:00 PM : Quantaphonics
⚜️5:00 PM : Lamont Landers Band
⚜️7:00 PM : Flow Tribe
⚜️9:00 PM : Dumpstaphunk
Authentic cuisine will include: crawfish, gumbo, pralines, king cake, poboys, seafood platters, jambalaya, AND MORE!
February 22, 2020 at 7 PM – 10 PM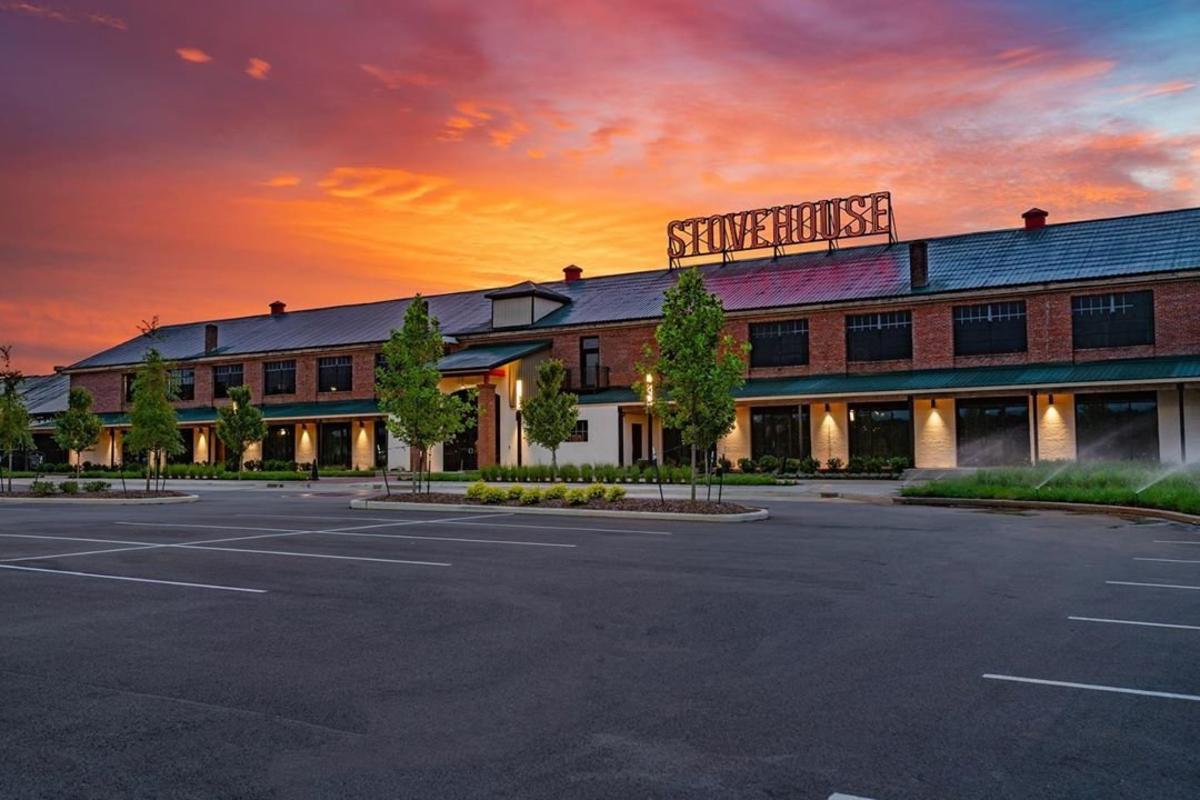 Stovehouse invites you to get costumed up for Beads & Beats; a Mardi Gras Celebration featuring DJ Hug Kevin Silva . It's a dazzling light show and all the Dixieland jazz & funk you'd find in the French Quarter. Pourhouse Huntsville will have themed drinks and, of course, get your eat on at Mazzara's Italian Kitchen, Kamado Ramen Oh, crêpe, Taqueria El Cazador at Stovehouse, or Fresko Grille.

Rain or Shine. Indoor or Out. It's just like being on Bourbon Street. Except they have bathrooms. The event is free!
February 22, 2020 at 3 PM – 10:30 PM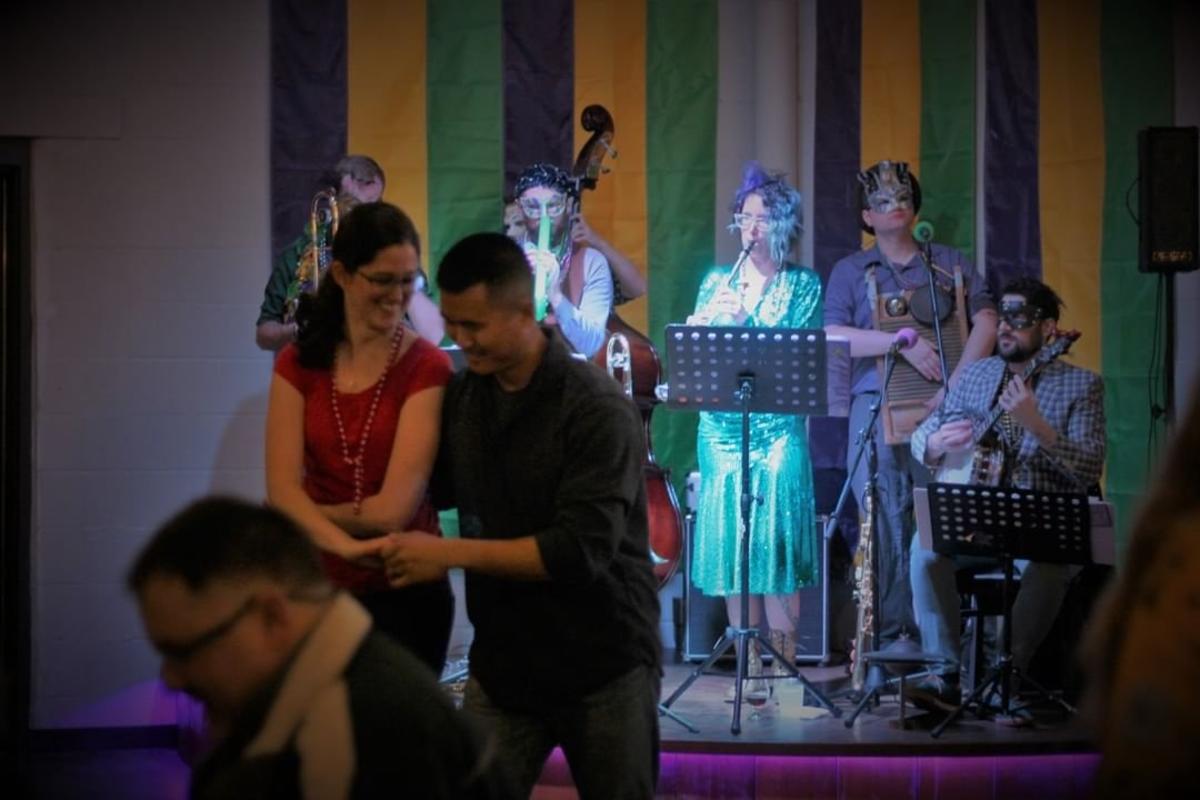 If you get to Straight to Ale by 3:00 p.m., you can grab a brew and then hop on your bike for a nice, easy ride to watch the Huntsville Mardi Gras parade.
Festive attire and bikes recommended! Once the parade is over, the Bikes and Brews crew will ride back to Campus No. 805.
They will have live music from The Bacchuneers starting at 7pm in the Speakeasy, as well as a homemade mask contest, Cajun food specials, and specialty cocktails! The Speakeasy is a 21+ venue, free admission.

About the band: "The Bacchuneers are a culmination of local Huntsvillians focusing on standards from the heart of New Orleans. They enjoy playing for dancers and creating an air of delight as if you were enjoying a romp in the Big Easy. Their musical influences include Sidney Bechet, Louis Armstrong, Kid Ory, Bessie Smith, and Sweet Emma Barrett just to name a few."
Feb 22 at 10 AM – Feb 23 at 1:30 AM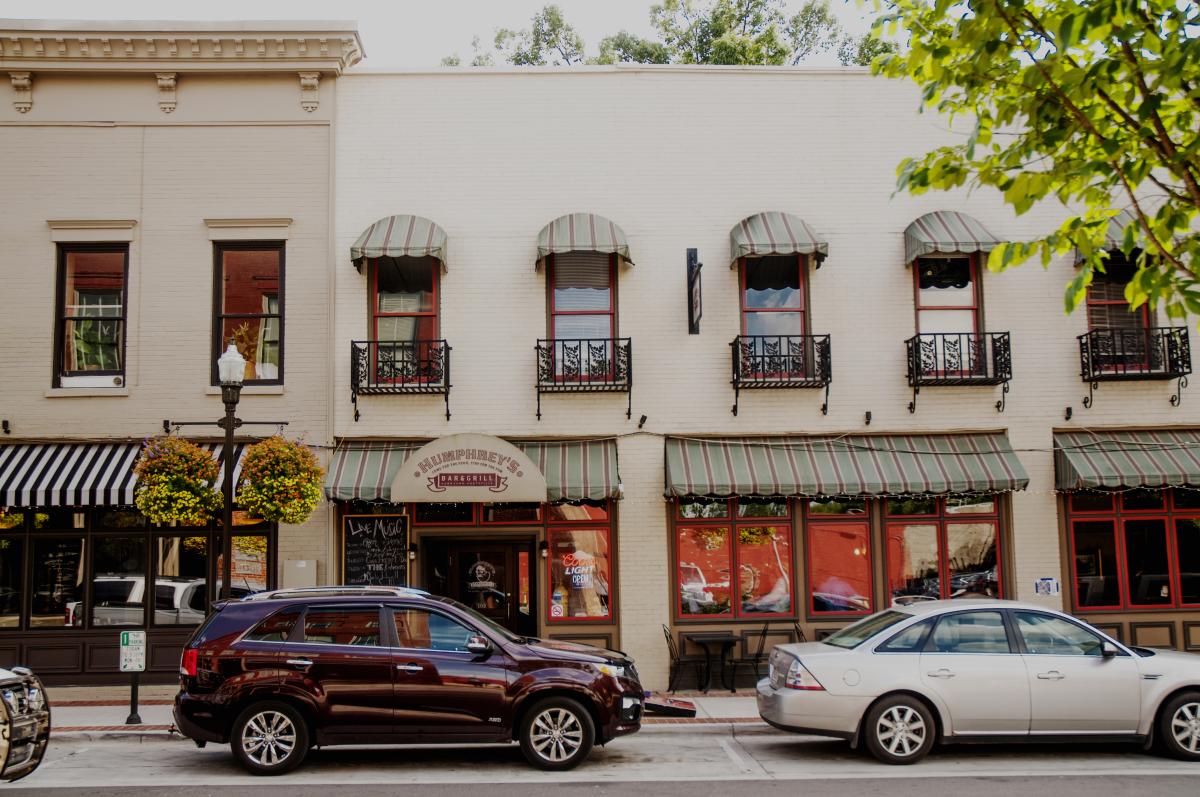 The self-proclaimed best place this side of The Big Easy to celebrate Mardi Gras is Humphrey's Bar and Grill. They will kick off the day with brunch at 10am with Tim Cannon playing from 11-2. Dusty Smith keeps the party going from 3-6pm, followed by Rob Aldridge and Rob Malone from 6-9.
They will be finishing strong with the Lamont Landers Band jamming from 930pm-1am! Enjoy hurricane and abita beer specials, a special New Orleans themed menu, and giveaways all day and night. There is no cover change.
Feb 22 at 8 AM – Feb 23 at 2 AM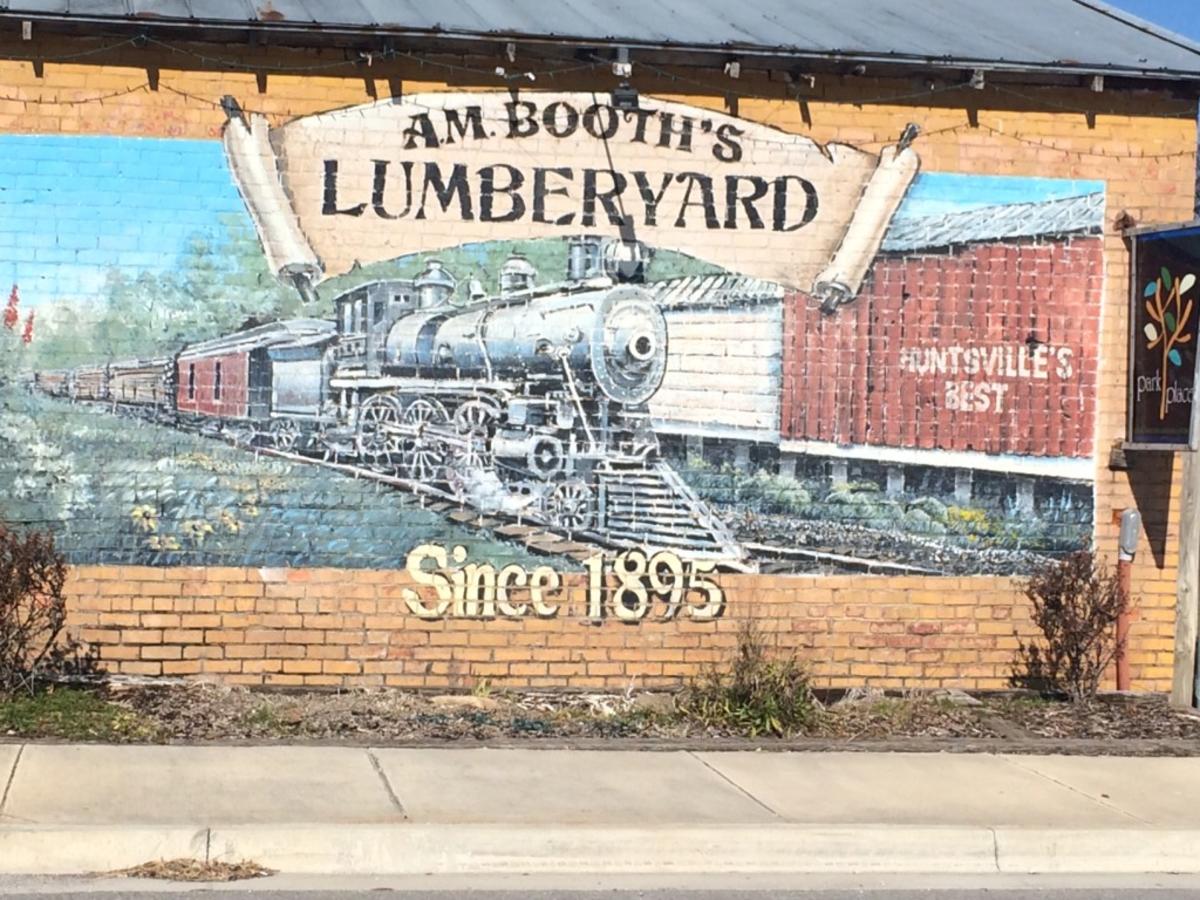 A.M. Booth's Lumberyard is hosting a King Cake Brunch until 4pm!
After you've seen the parade, swing through for Live jazz by Cool Bone in the Kiln. The Gus Hergert Trio will be keeping the party going late!

Specialty menu items for the day include Paul Prudhomme's Cajun Seafood Gumbo (with Andouille & Smoked Chicken), Red Beans and Rice (with Spiced Smoked Pork Sausage), and Black-eyed Peas with Tasso/Cornbread!
Feb 22 at 11 AM – Feb 23 at 1 AM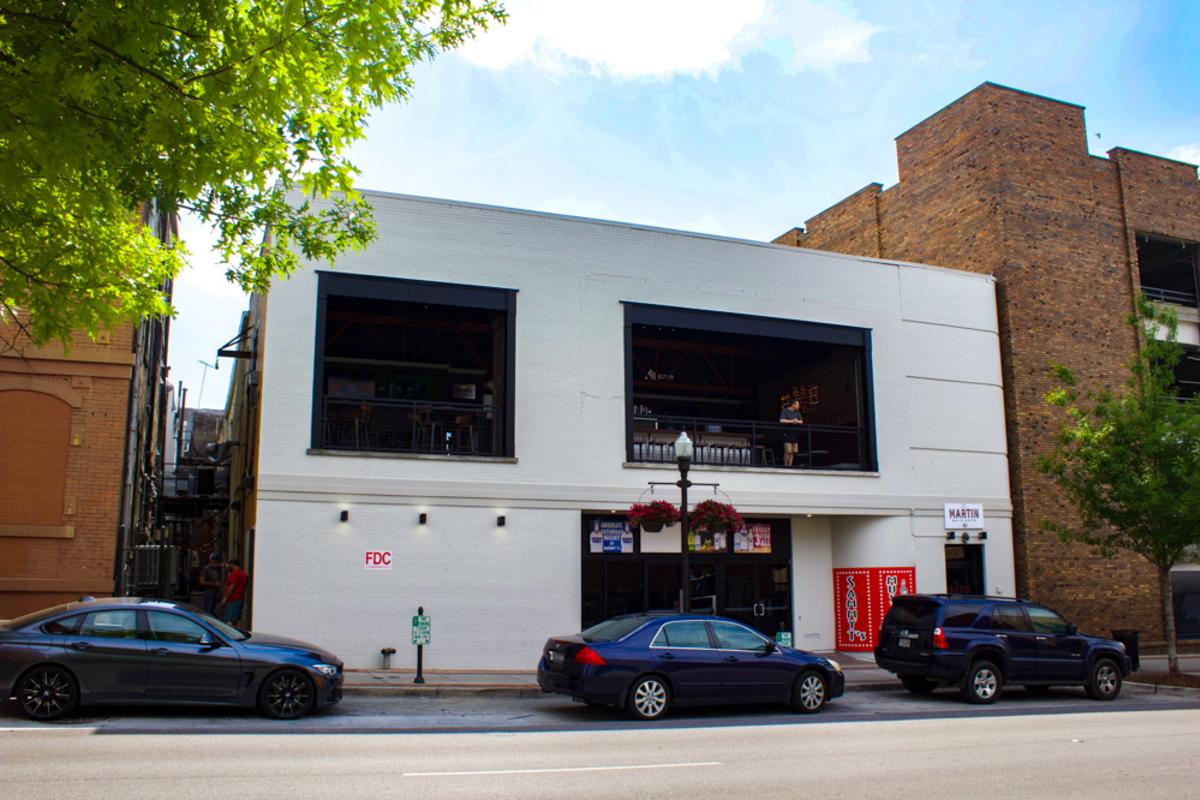 One of the best places to watch the parade will be from Martin Bar & Bistro. You can join them starting on Saturday at 11am for their Mardi Gras Party. Drink specials all day and free beads and party favors while they last! Read more on our past blog by clicking here.
February 25, 2020 at 5:30 PM – 7:30 PM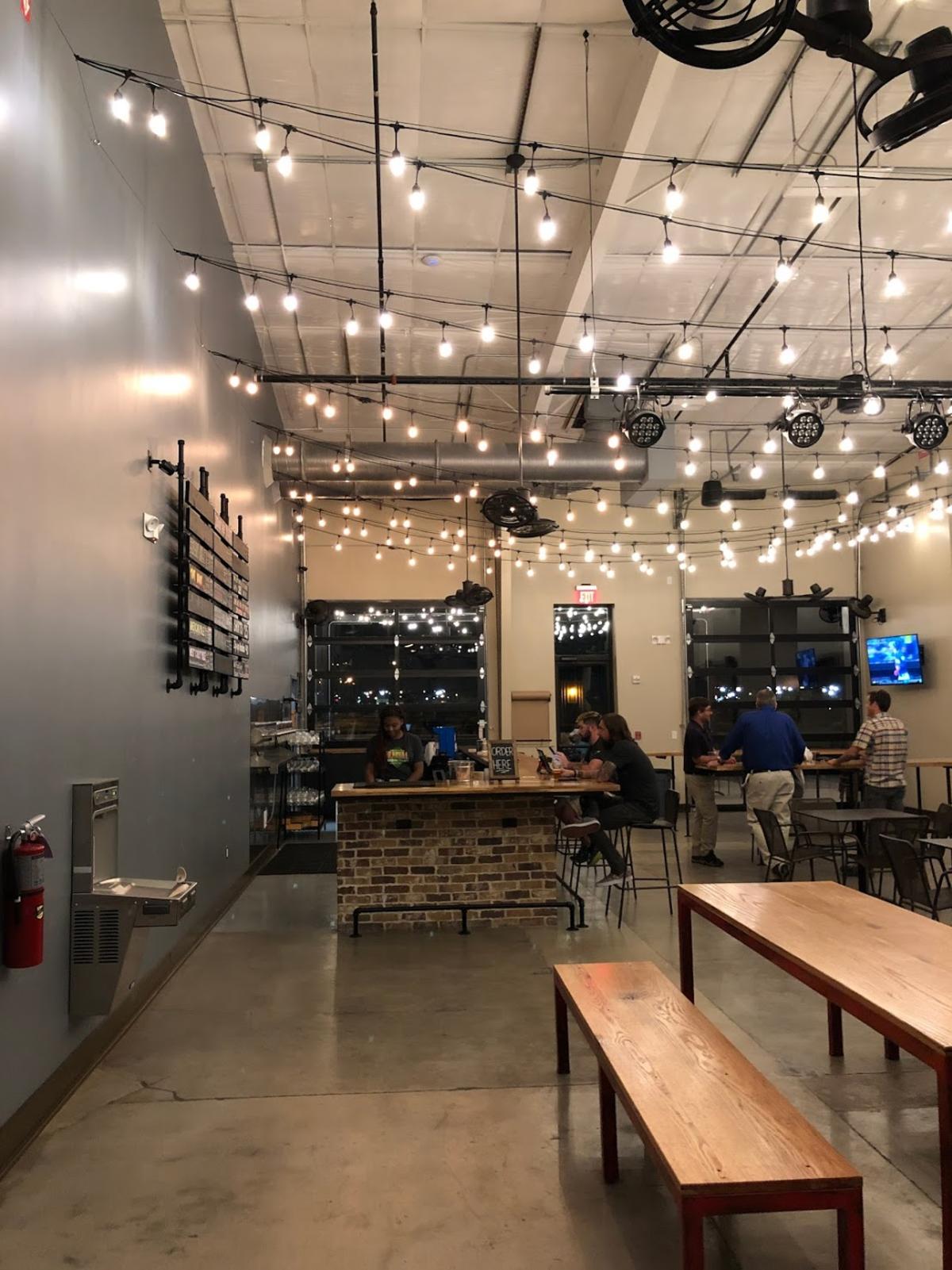 Celebrate Mardi Gras with one of Huntsville's newest breweries, Fractal Brewing Project, on February 25th! Join Huntsville Young Professionals for an unforgettable Fat Tuesday complete with colorful beads, traditional King cake, giveaways and more from 5:30 p.m. to 7:30 p.m. at Fractal Brewing.

Fractal Brewing has beer options for everyone! It's located at 3200 Leeman Ferry Rd SW in Huntsville. (Old Straight to Ale location)

Core beer will be $1 off and Fire & Spice will be on-site with Tex-Mex goodness available for purchase. Dress in your carnival best for the chance to win prizes and stick around for trivia at 7:00 p.m.
February 25, 2020 at 11 AM – 10 PM
Bourbon Street or Huntsville?? You won't even be able to tell the difference at Cajun Steamer. Join them for their FAVORITE day of the year! With live music, drink specials, food specials and MORE, you will be sure to feel like you've been transported into the heart of NOLA!
Where to Find King Cake in Huntsville, Alabama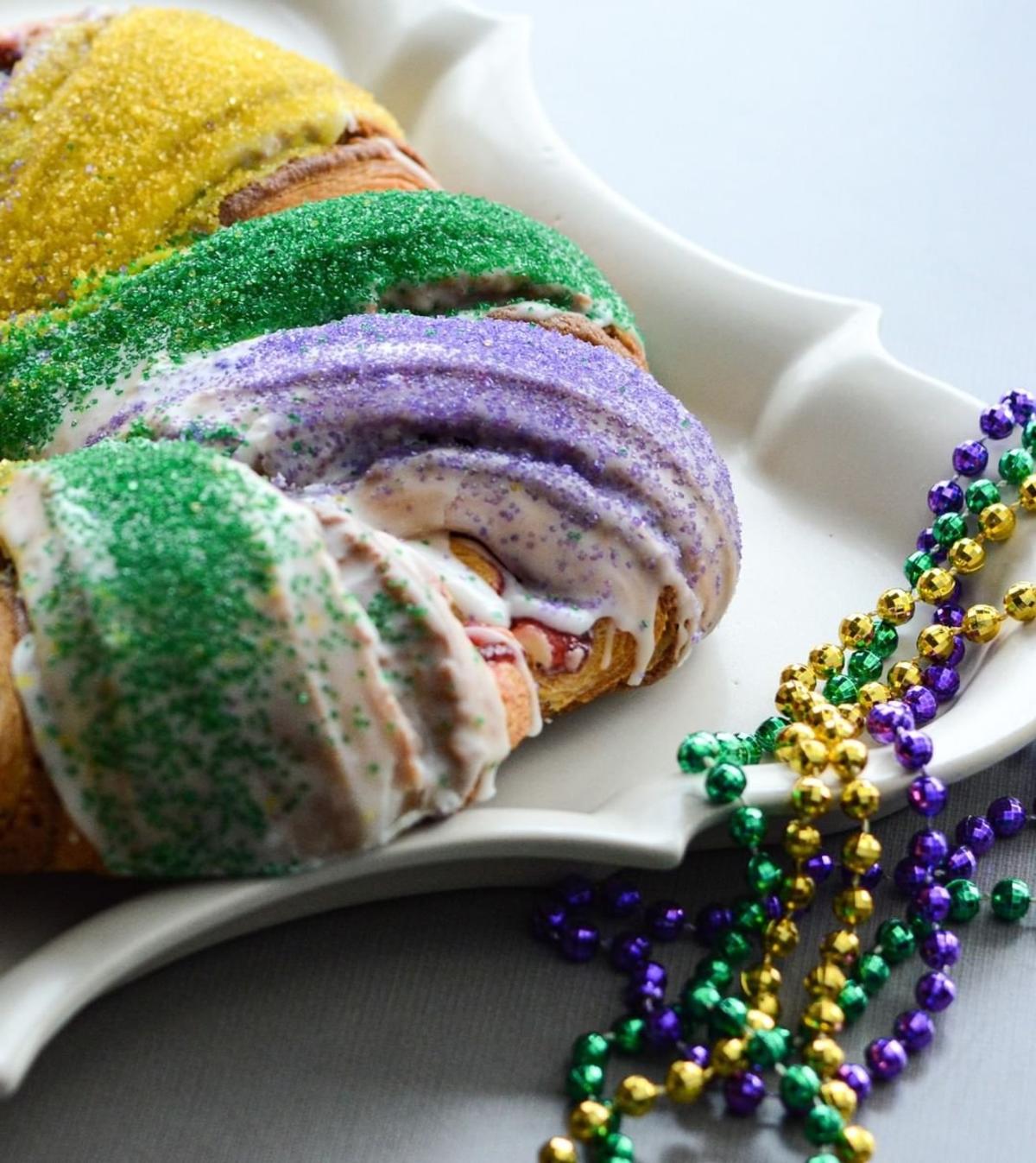 One thing many associate with Mardi Gras is King Cake. The bread/pastry is baked into a ring and is almost always decorated in the colors associated with Mardi Gras: green, gold, and purple (representing faith, power, and justice). While there's a long history of hiding trinkets inside king cakes, the modern tradition of a small plastic baby started in New Orleans. Click here to read more on the history of King Cake from Eater.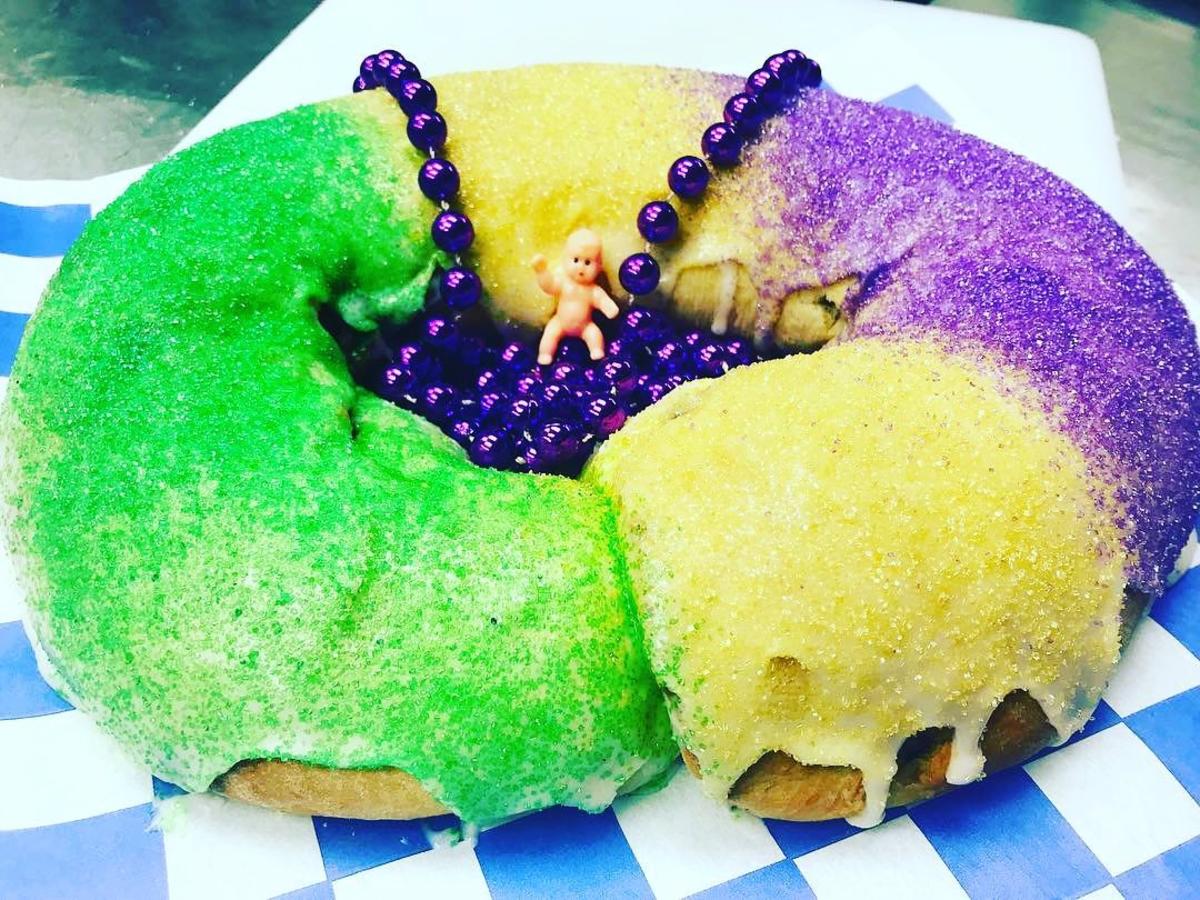 Here are the local places we know to order King Cake in Huntsville and Madison. 
Beignet Cafe 
If we missed a location, make sure to let us know in the comments! Laissez Les Bons Temps Rouler!!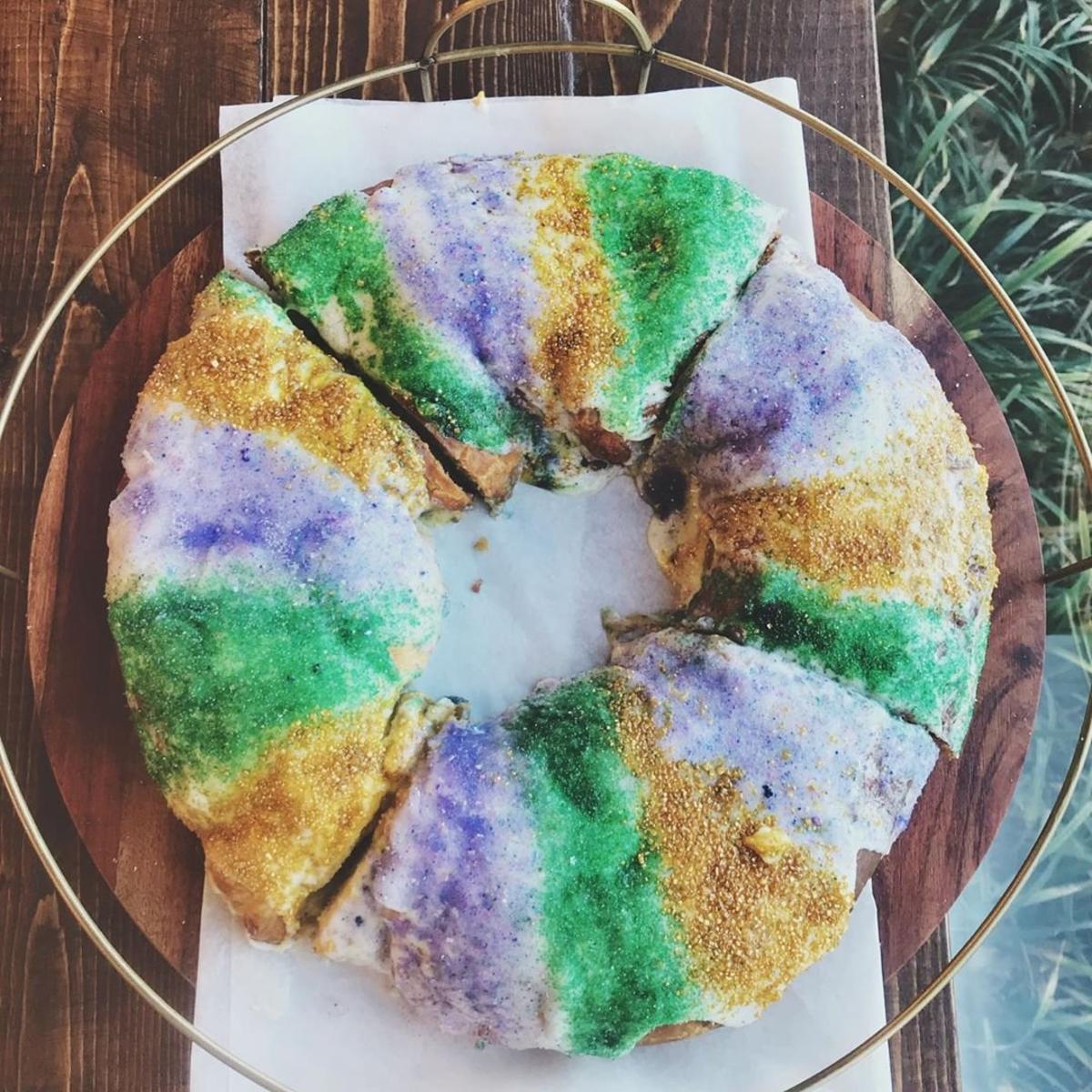 Photo Credits: 
https://www.instagram.com/downtownhsv/
https://www.instagram.com/_jas_not_jaz/
https://www.instagram.com/everlongpix/
https://www.instagram.com/straighttoale/
https://www.instagram.com/themoonbakeshop/
https://www.instagram.com/beignetcafehsv/