If you are looking to get that festive feeling stirred up? Huntsville has plenty of day and nighttime holiday events to give even a Scrooge a little holiday cheer. 
The Tinsel Trail returns with an annual display of 400 live Christmas trees decorated by local businesses, groups, and families.  Whether you like odd and unique or traditional, white lights or colored, there are plenty of trees to enjoy as you meander around the park. 
Date: November 24, 2023 - December 31, 2023
Time: From dusk till midnight | lit daily 
Location: Big Spring International Park - 200 Church St SW, Huntsville, AL 35801
Admission: FREE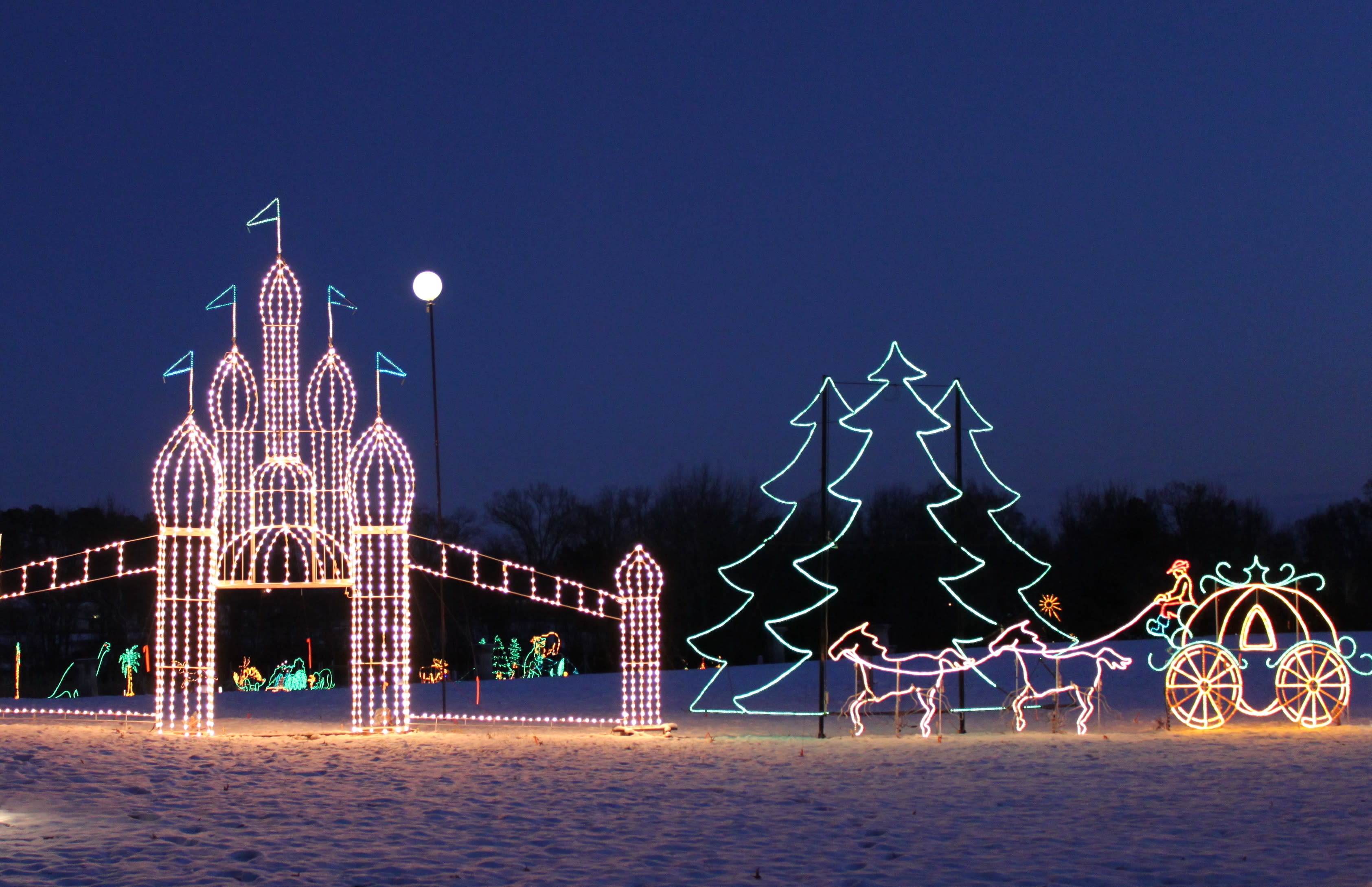 For over 25 years, the Huntsville Botanical Garden has welcomed guests from near and far to explore the magnificent lights and enjoy the Garden all decked out for the holiday season. There are both walking and driving experiences for guests of all ages.
Dates & Times: OPEN December 17-31, 2023
Walking Nights: Pre-purchase your timed ticket (5:15 - 8:30 p.m.) to guarantee admission.

November 17 – 26, 29, 30 (Closed Thanksgiving Day)
December 1 – 3, 16 – 24 (Closed Christmas Day)
 

Driving Nights: 

December 4 – 15 & 26 – 31 | 5:30 - 9:00 pm
 

Dog Walking Nights: 

Every Monday and Tuesday during Walking Nights (November 20 & 21 and December 18 & 19)
Purchase regular walking night tickets 

Location: Huntsville Botanical Gardens - 4747 Bob Wallace Ave SW, Huntsville, AL 35805

Admission: Ticket Link: Public Tickets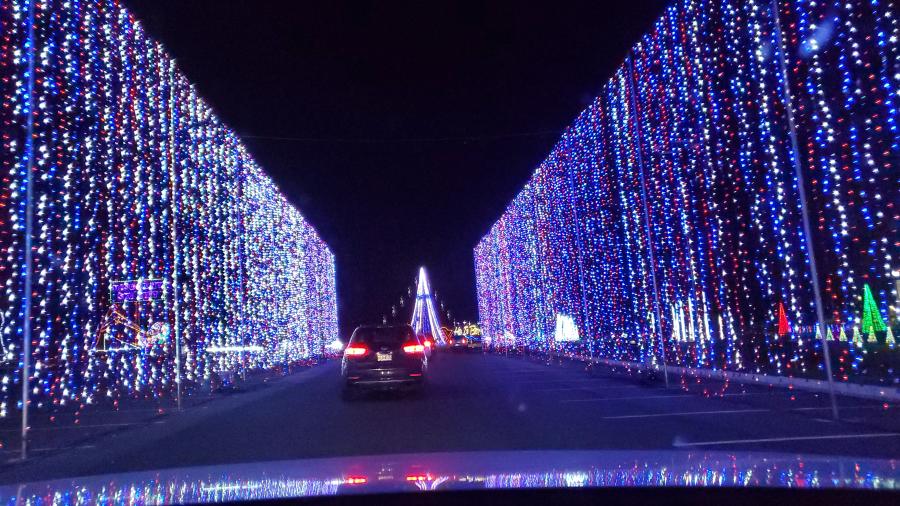 A mile-and-a-half maze of bright holiday lights awaits visitors at the Rocket City Christmas Light Show hosted at Toyota Field! Get cozy in the car as you tune in to the designated station for a synchronized light and music sensation. After your drive through the light show, experience more of the magic at the Winter Wonderland. The Winter  Wonderland includes hot cocoa huts, cookie and ornament decorating, fire pits for s'mores, character visits, and so much MORE!
Date: November 17 - January 1, 2024
Time: 5 - 9 pm Daily
Location: Toyota Field - 500 Trash Panda Way, Madison, AL 35758
Admission: $30 per car - Ticket Link: Ticket Link
Winter Wonderland Dates: 
Friday, November 17
Saturday, November 18
Sunday, November 19
Wednesday, November 22
Thursday November 23 (Thanksgiving)
Friday, November 24
Saturday, November 25
Sunday, November 26
Thursday, November 30
Friday, December 1
Saturday, December 2
Sunday, December 3
Thursday, December 7
Friday, December 8
Saturday, December 9
Sunday, December 10
December 14 through December 31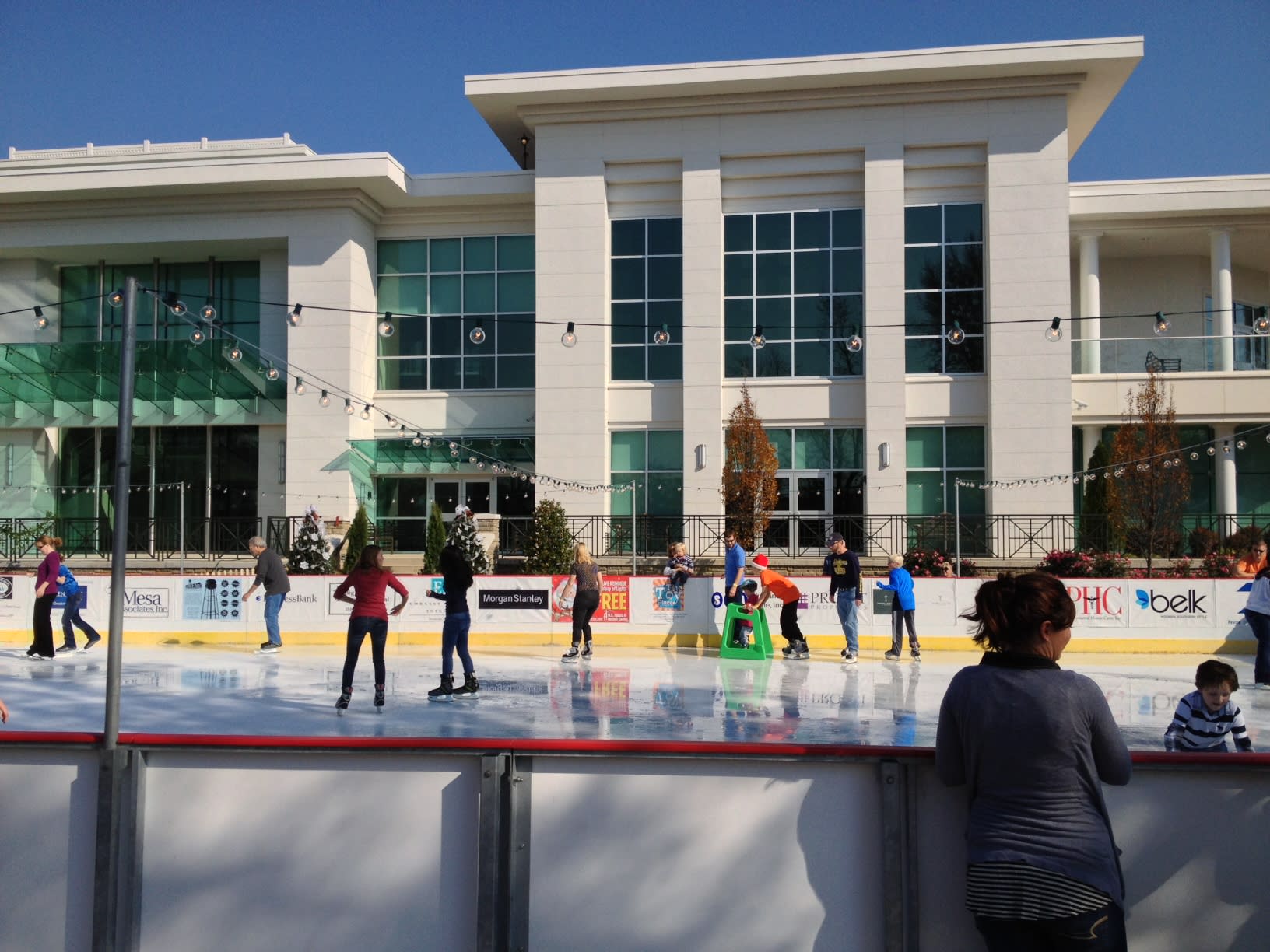 This is one of Huntsville's oldest holiday traditions! Skating in the Park is the place to make all those fun holiday memories. Next to the Huntsville Museum of Art and a quick stroll away from the Tinsel Trail, you can skate on real ice outdoors each evening.
Tickets may be purchased at the entrance and skates will be there and waiting for you! The fun runs from November 18 through January 8.
Dates: November 17 - January 7, 2024
Time: Monday – Thursday: 4 p.m. – 9 p.m. 
Friday: 4 p.m. – 10 p.m.
Saturday: 10 a.m. – 10 p.m.
Sunday: 12 p.m. – 8 p.m.
Location: Behind Huntsville Museum of Art - 300 Church Street S. Huntsville, AL 35801
Admission & Rental Pricing: tickets can be purchased onsite 
$15 Ages 10 & up
$10 Ages 9 and under
$13 Groups of 10 or more
$5 Scooter rental
$5 Discount if you bring your own skates
10% Discount at the Museum Store when you show your skating wristband
All weather updates will be made on Skating in the Park's social media accounts. Follow them here. 

It's the most wonderful time of the year! Located throughout Apollo South and The Orion Amphitheater, Winter Park will feature a variety of seasonal activities including an ice-skating rink inside the amphitheater, meet and greets with Santa Claus in his workshop, festive movie nights, live music, holiday markets, and much more.
Date: November 30 - January 1
Time: 
Thursdays: 4 PM - 9 PM
Fridays: 4 PM -10 PM
Saturdays: 12 PM - 9 PM
Sundays: 12 PM - 9 PM
Closed: December 7 & December 25
Extended Hours: 
Starting December 19
Open Tuesdays and Wednesdays: 4 PM - 9 PM
Christmas Eve: 12 PM - 4 PM
New Year's Eve: 11 AM - 1 PM
New Year's Day: 4 PM - 9 PM
Location: Orion Amphitheater - 701 Amphitheater Dr NW, Huntsville, AL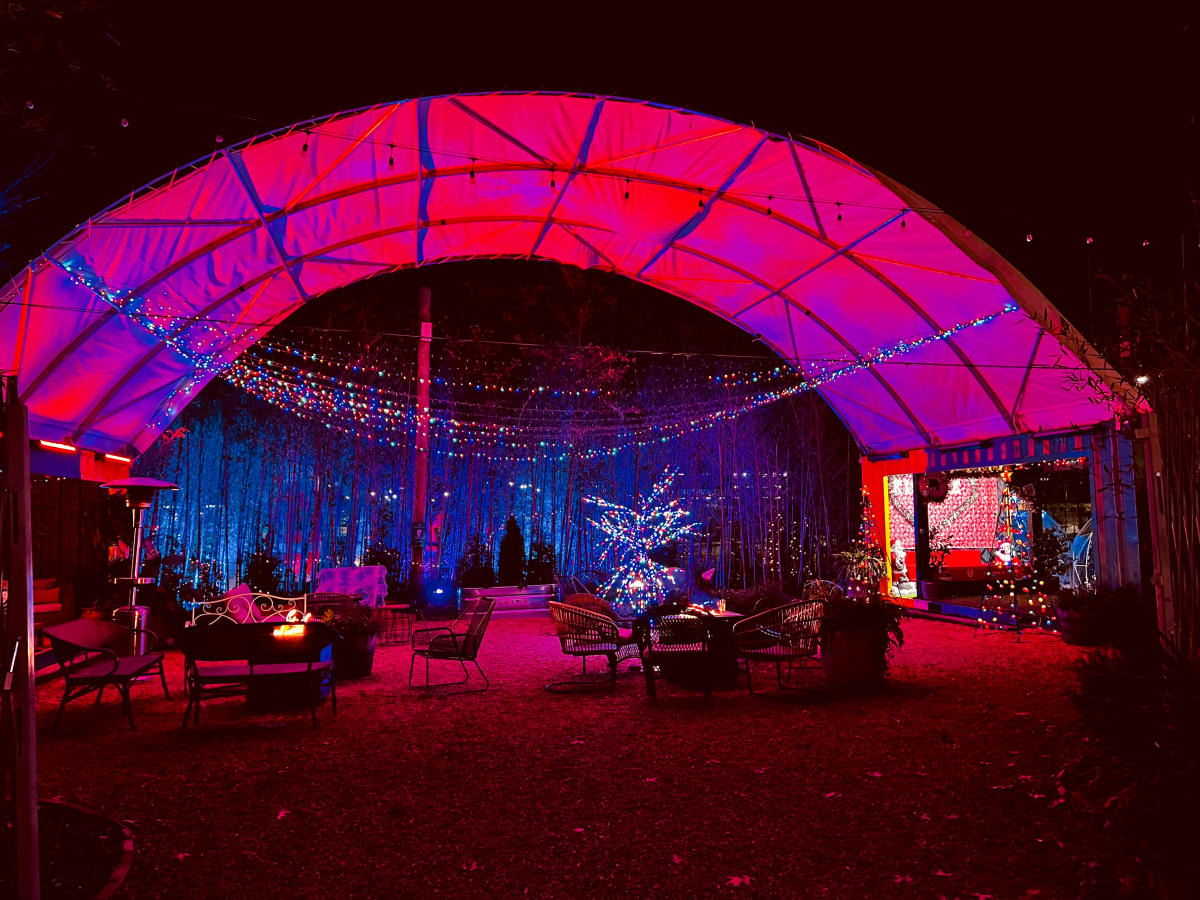 Featuring kitschy, cute, vintage, and funny holiday decor all over The Camp! PERFECT photo ops, so come out in your festive ware and get ready to get holly and jolly. Enjoy food and drink specials and epic live music every weekend—Pet friendly.
Date: Friday, November 25th - Saturday, December 31st
Time: Tues - Thurs: 4 pm - 9 pm
Fri - Sat : 11 am -11 pm
Sun: 11am - 8 pm
Mon: Closed
Closed On Christmas Day
Location: The Camp - 5909 University Dr NW, Huntsville, AL 35805
Admission: Free to enter - drinks, food, igloo, and seating reservations for purchase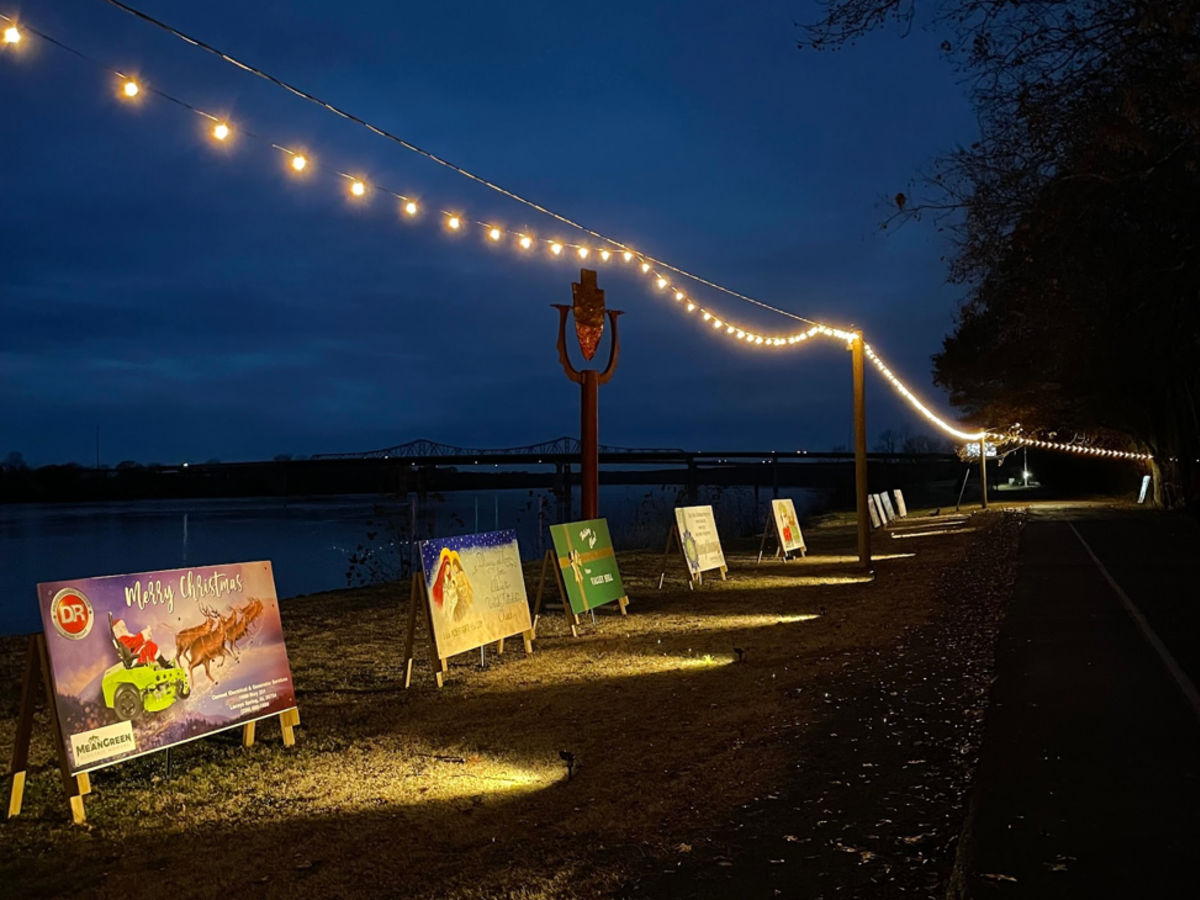 Wander through Christmas Card Lane, view an indoor holiday model train display, or make a purchase at the tree farm. Enjoy select drivable and dog-friendly dates and special weekend events at Christmas on the River. 
Dates & Times: Open December 1-31, 2023
Christmas Card Lane Walking Nights 
Dates: December 1st - 6th | 8th - 13th | 15th - 20th | 22nd - 27th | 29th - 31st 
Time: 7 am to 10 pm 
Location: Ditto Landing - 293 Ditto Landing Rd SE, Huntsville, AL 35803
Christmas Card Lane Driving Nights
Dates: December 7th, 14th, 21st, 28th 
Time: 10 am to 8 pm
Location: Ditto Landing - 293 Ditto Landing Rd SE, Huntsville, AL 35803
 
Reindeer Rails Model Train Display
Reindeer Rails is a model train display and village located in the South Harbor clubhouse. Each piece of the model train display has been purchased, donated, or borrowed to achieve a Christmas village reminiscent of a Hallmark movie.
Dates: December 1st - 3rd | 7th - 10th | 14th -17th | 21st - 22nd | 28th 
Time: 5 pm to 8 pm
Location: South Harbor Clubhouse - Ditto Landing - 293 Ditto Landing Rd SE, Huntsville, AL 35803
 
Holiday Fireworks by Redstone Gateway 
(weather permitting) Celebrate the season with fireworks over the waterfront. 
Dates: December 8th & 22nd
Time:  7 pm to 8 pm
Location: Ditto Landing - 293 Ditto Landing Rd SE, Huntsville, AL 35803
 
Deck the Docks
Boats will line the Ditto marina with lights and decorations for the holiday season

Date: December 15th 
Time: 4 pm to 8 pm 
Location: Ditto Landing - 293 Ditto Landing Rd SE, Huntsville, AL 35803
 
Santa visits Christmas at the River 
Dates: December 2nd - 15th 
Time: 5 pm to 8 pm
Location: Ditto Landing - 293 Ditto Landing Rd SE, Huntsville, AL 35803

Admission: FREE