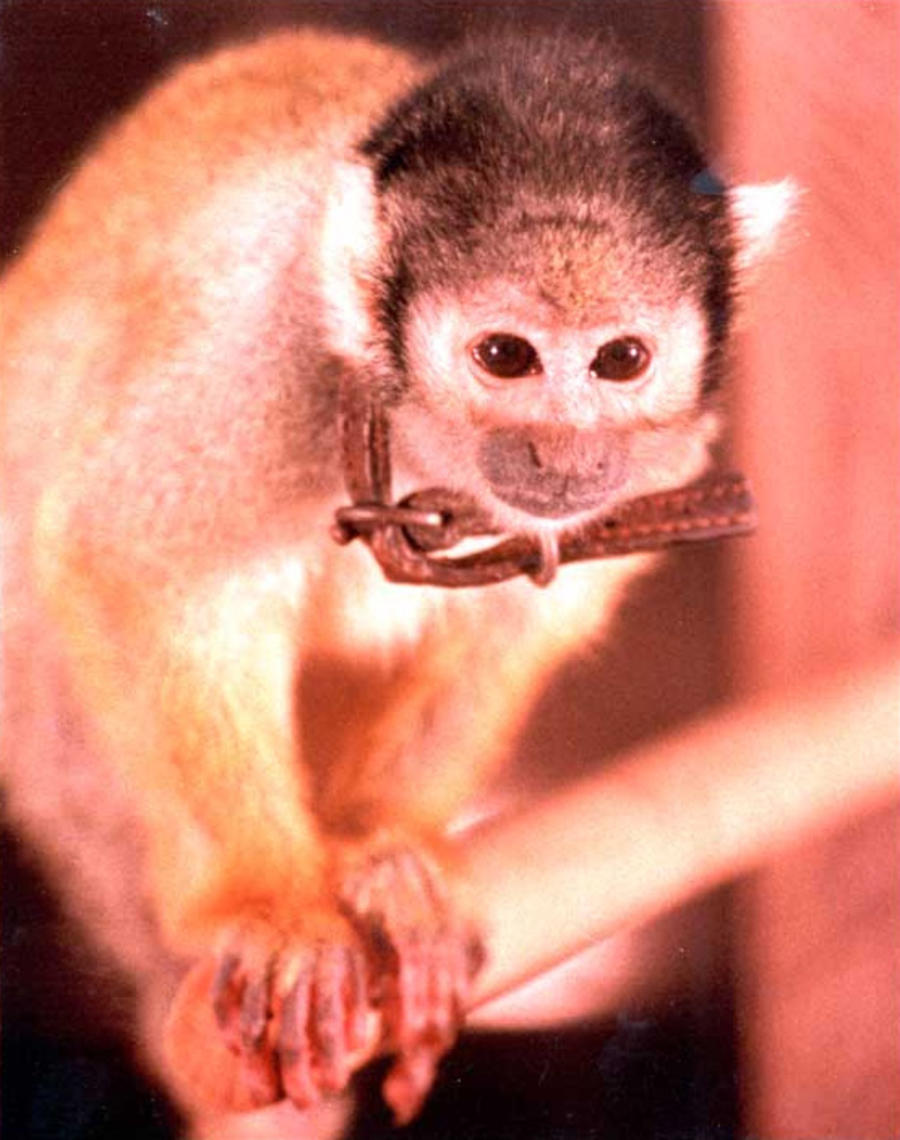 If you visit the U.S. Space & Rocket Center, you might see a peculiar grave site with bananas placed on top of it. This is the final resting place of Miss Baker, the first monkeynaut. This is her story and legacy that helped pave the way for men and women to explore space.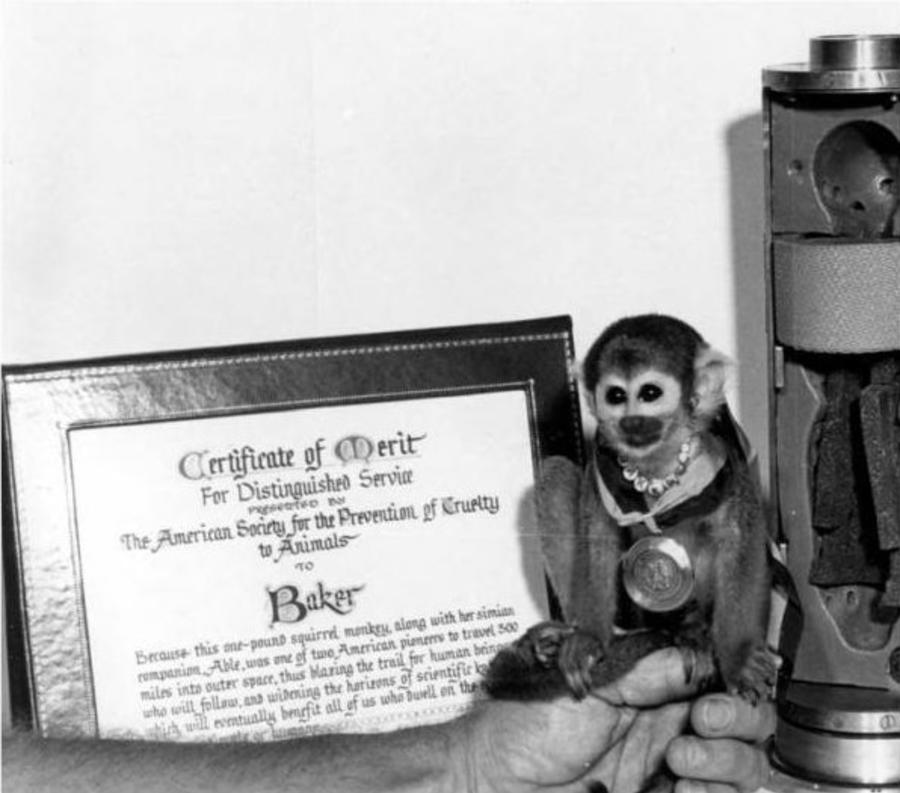 Photo: Miss Baker awarded Certificate of Merit from American Society for Prevention of Cruelty to Animals in recognition of her space flight and "blazing the trail for human beings who will follow and widening the horizons of scientific knowledge, which will eventually benefit all of us who dwell on the earth, whether animals or human."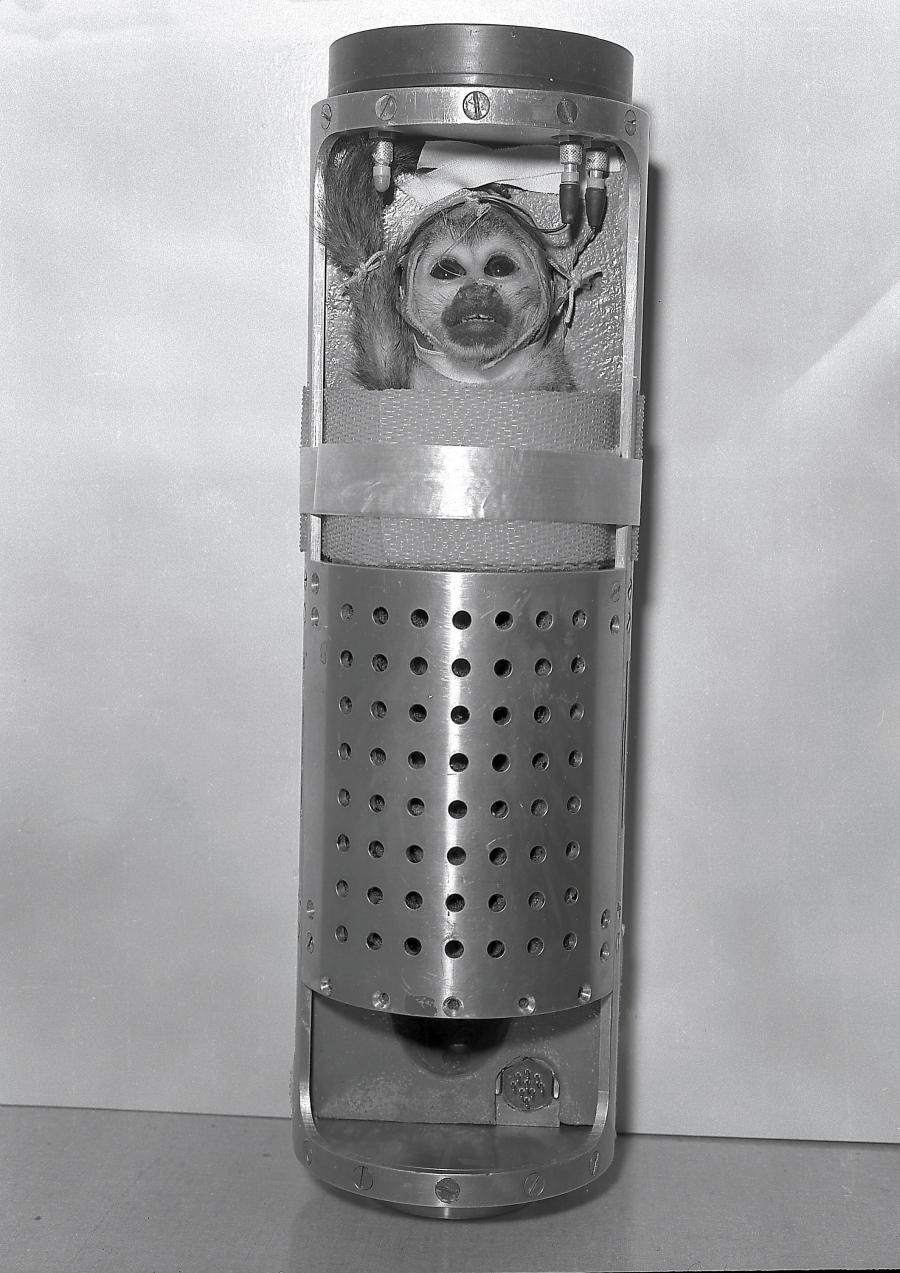 Miss Baker was a squirrel monkey who was born in 1957.  She was only two years old when she and her companion, Miss Able (a rhesus monkey), became the first US animals to fly to space and return alive.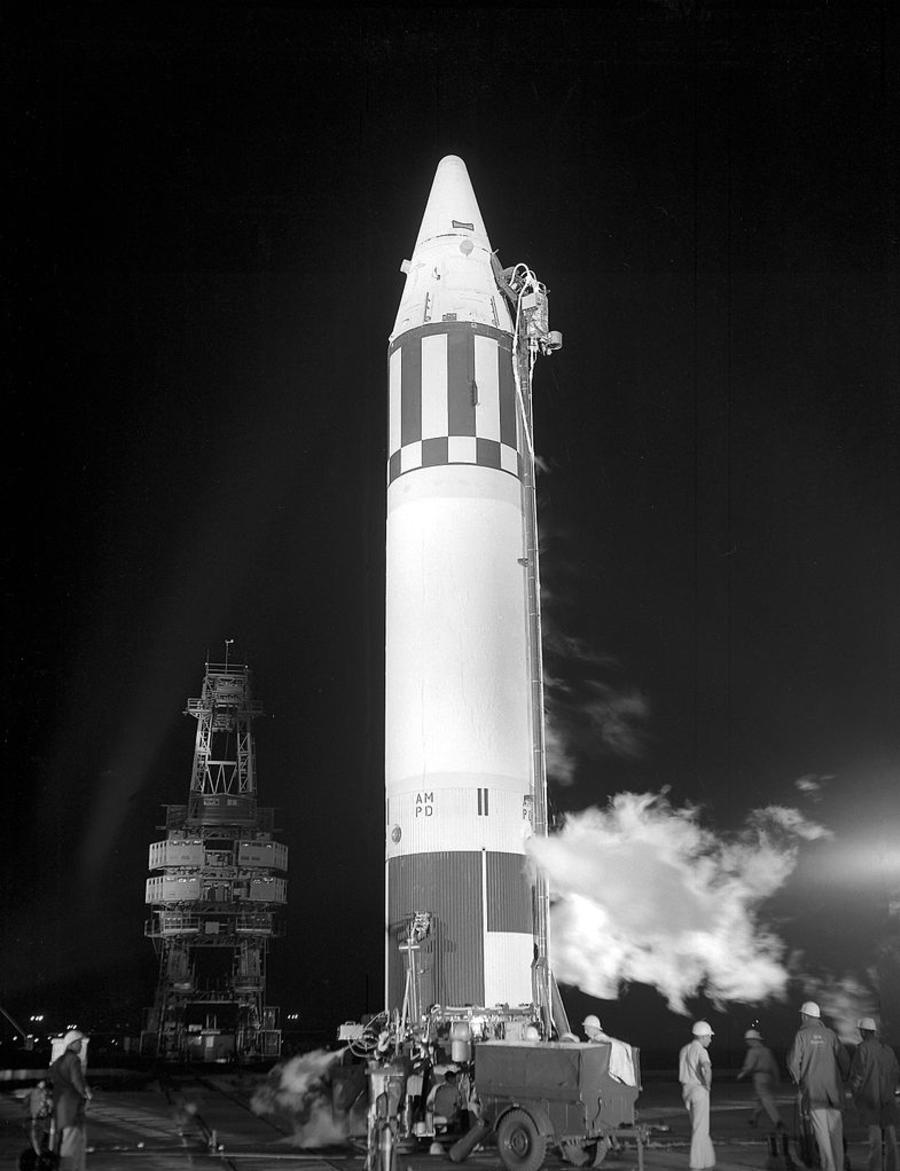 On May 28th, 1959, a Huntsville-built Jupiter rocket (the cone which can be found in the Davidson Center for Space Exploration)  took the two monkeys to an altitude of 300 miles for a 16-minute flight that included 9 minutes of weightlessness. While the two monkeys returned alive and were even given the cover of Life Magazine, Miss Able died just four days after her flight during an operation to remove an electrode.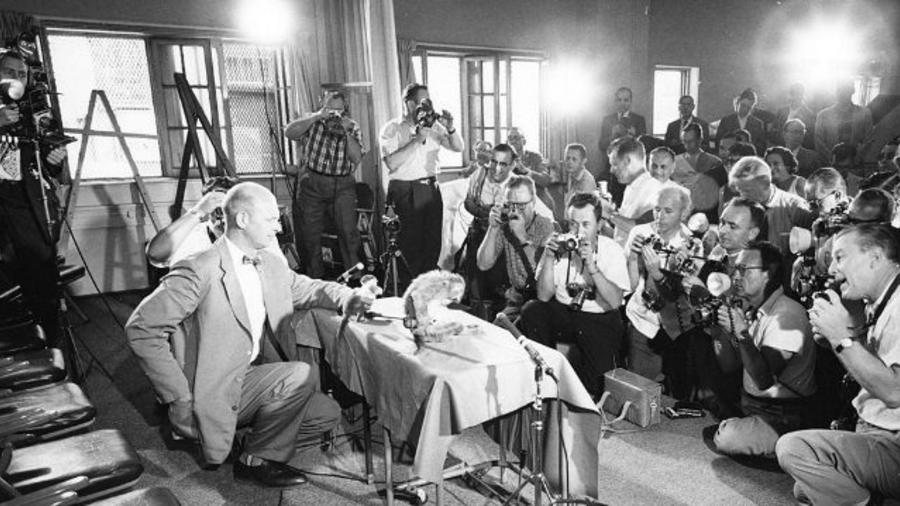 Miss Baker first lived at the Naval Aerospace Medical Center in Florida with her first husband, Big George. They were married in 1962. The monkey couple then moved from Florida to Huntsville, Alabama's, U.S. Space & Rocket Center in 1971. She was a local celebrity that thousands of children and adults would visit or write each year.
When she turned 20 in 1977, she had a large party with balloons, cameras, and thousands of well-wishers. In fact, each year on the anniversary of her flight, there would be a celebration. Some of her favorites included strawberry gelatin, bananas, and cottage cheese.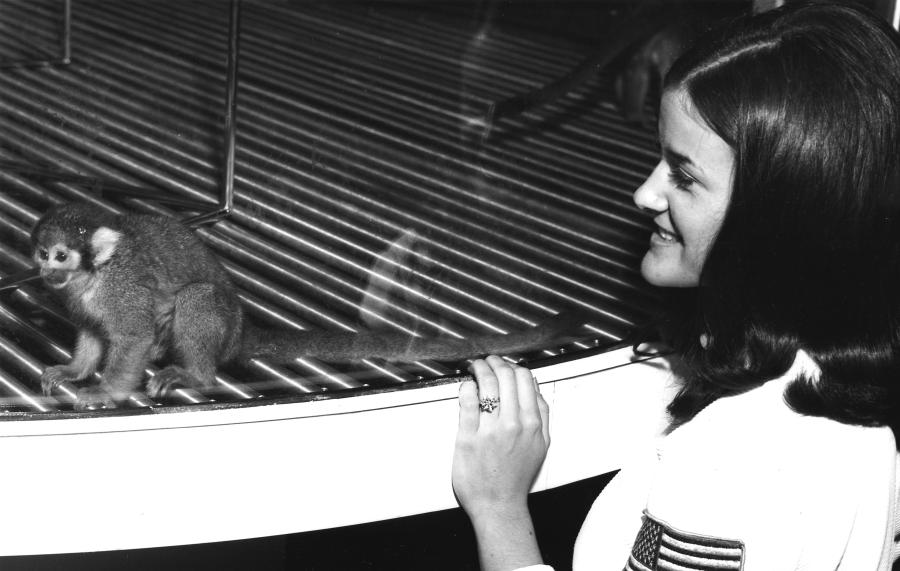 In 1979, Big George passed away and she took another husband, Norman. The ceremony was presided over by Alabama District Court Judge Dan McCoy. It's said that Miss Baker refused to wear her white wedding train for the event, tearing it off after a few seconds.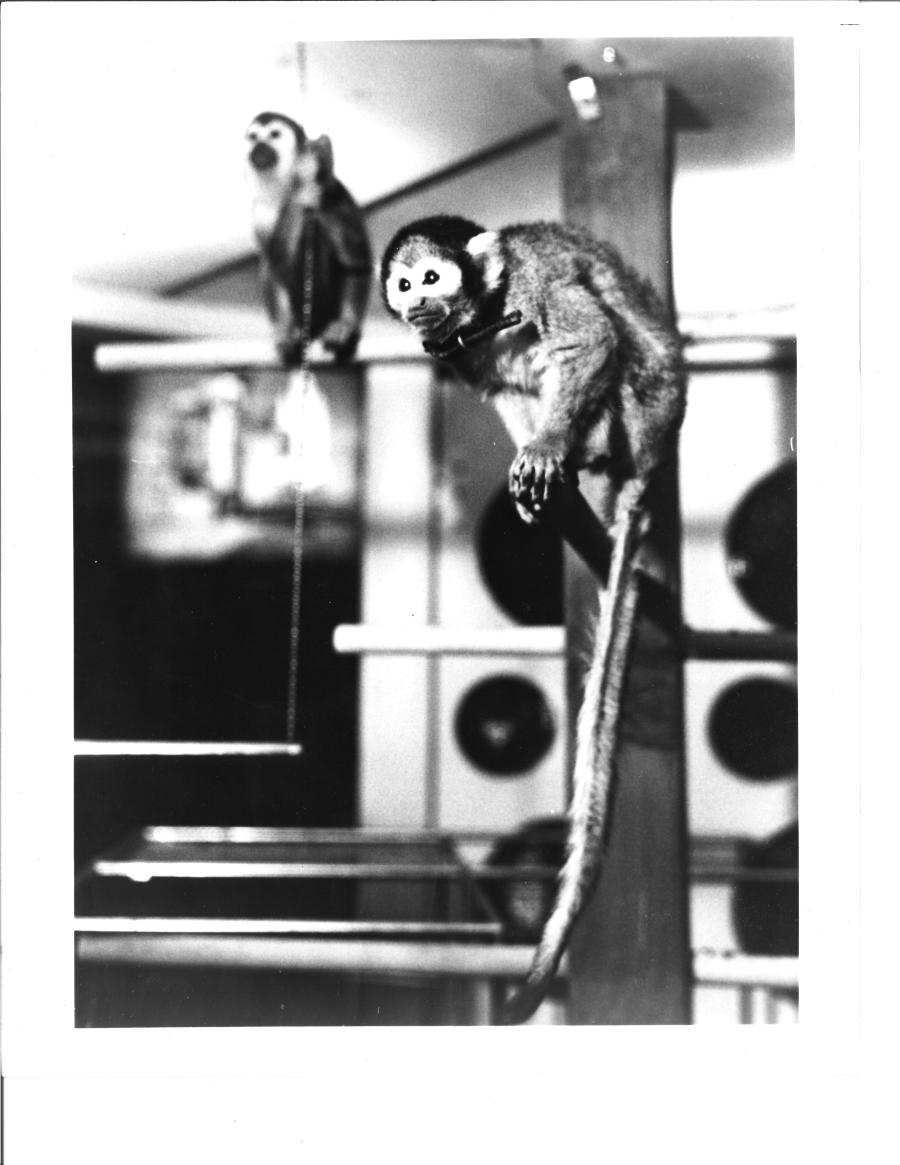 Miss Baker continued to live at the U.S.Space & Rocket Center in the early 1980s where, "(Miss) Baker delights visitors every day with her energy and antics with her husband Norman." During her 13-year stay at U.S. Space & Rocket Center, she was on 20 network television shows and received thousands of letters each year from her adoring fans.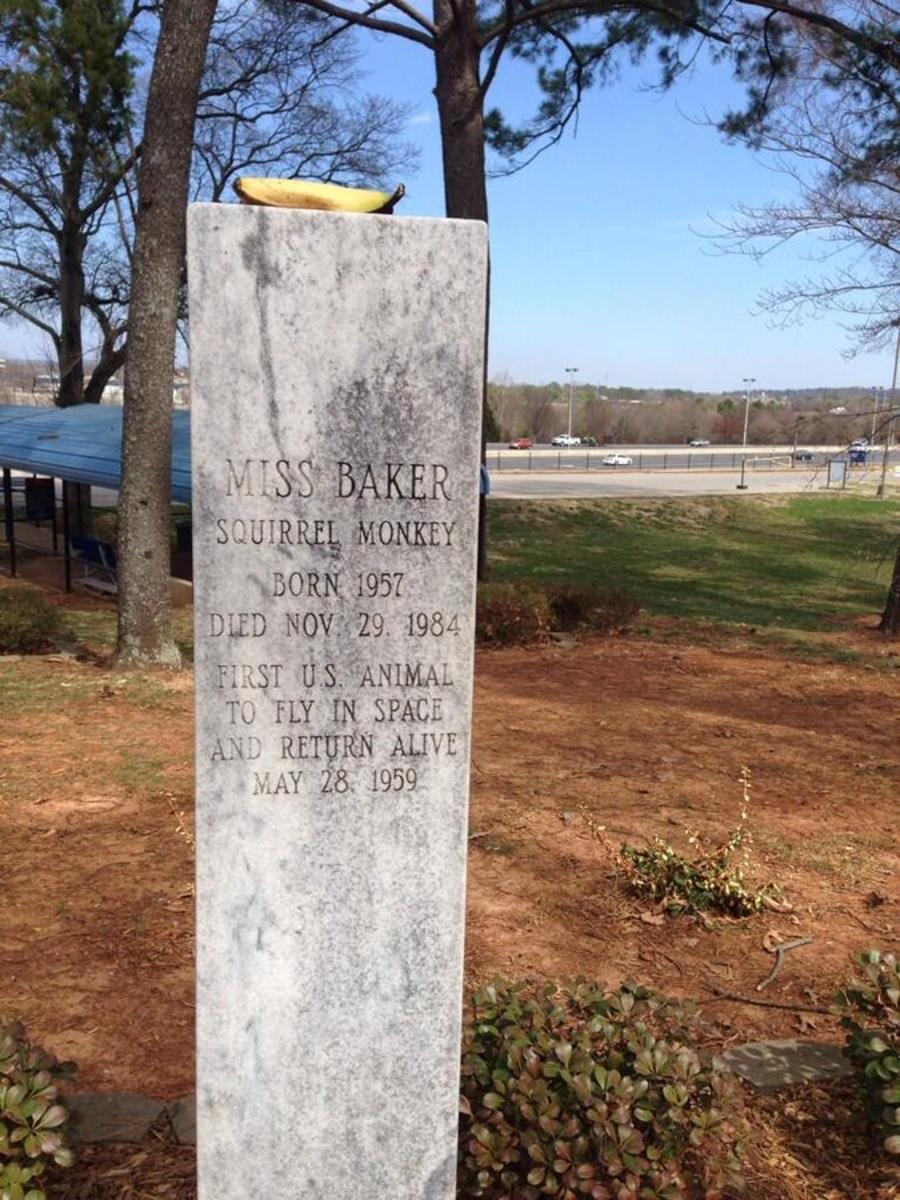 The space pioneer passed away in 1984 at the age of 27 from kidney failure. Before she died, she attained the record for "oldest living squirrel monkey." Most female squirrel monkeys only live 15-20 years. Many people pay tribute to the "First Lady of Space" by laying a banana on her grave, which can be found outside the U.S. Space & Rocket Center.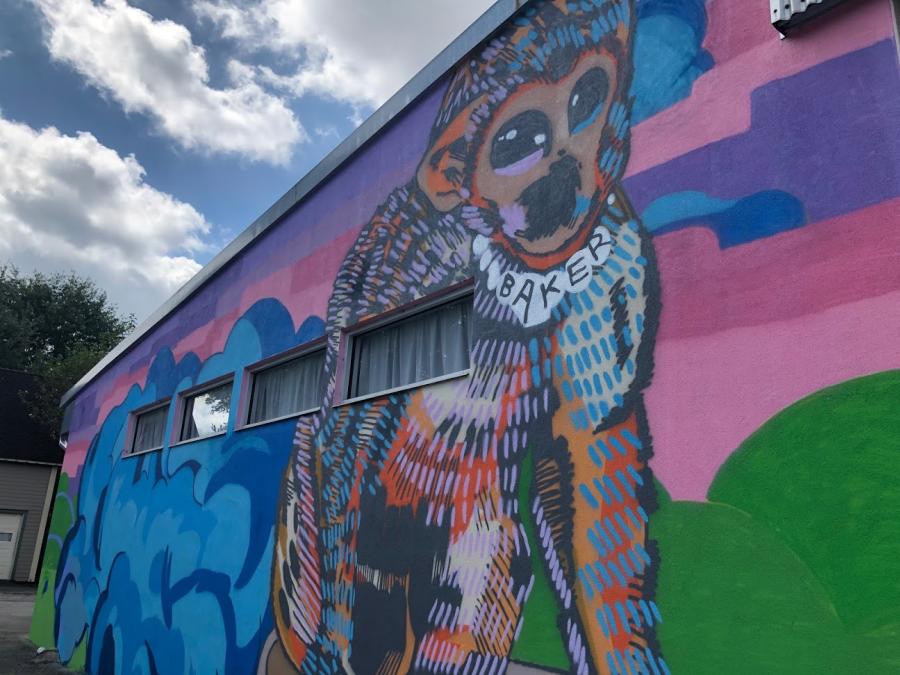 Huntsville has several tributes to Miss Baker. A new mural from Chandler Hayes was placed on Pratt Avenue in her honor in 2020. One of Straight to Ale's flagship beers is Monkeynaut. The hoppy little monkey of a beer is a tribute to those Simian heroes of yesteryear. It has a citrusy, floral hop aroma, a strong malt body, and a crisp finish.