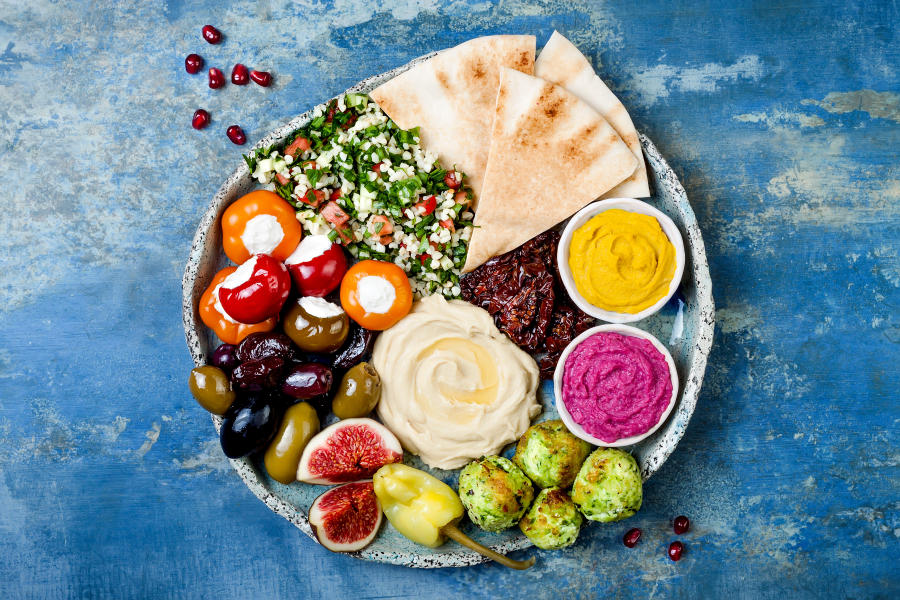 Mealtime in the Middle East is viewed as an opportunity to enjoy good food and good company. Middle Eastern cuisine includes dishes found in Syria, Egypt, Iraq, Saudi Arabia, and Lebanon as well as dishes traditionally associated with Bedouins.
The flavor of Middle Eastern cuisine brings together ingredients like olives, pitas, sesame seeds, mint, chickpeas, and parsley. This cuisine itself is incredibly diverse, with no shortage of delicious and nutritious dishes that just happen to be vegan. Below you will find some of Huntsville's amazing Middle Eastern restaurants that offer vegan-friendly dishes.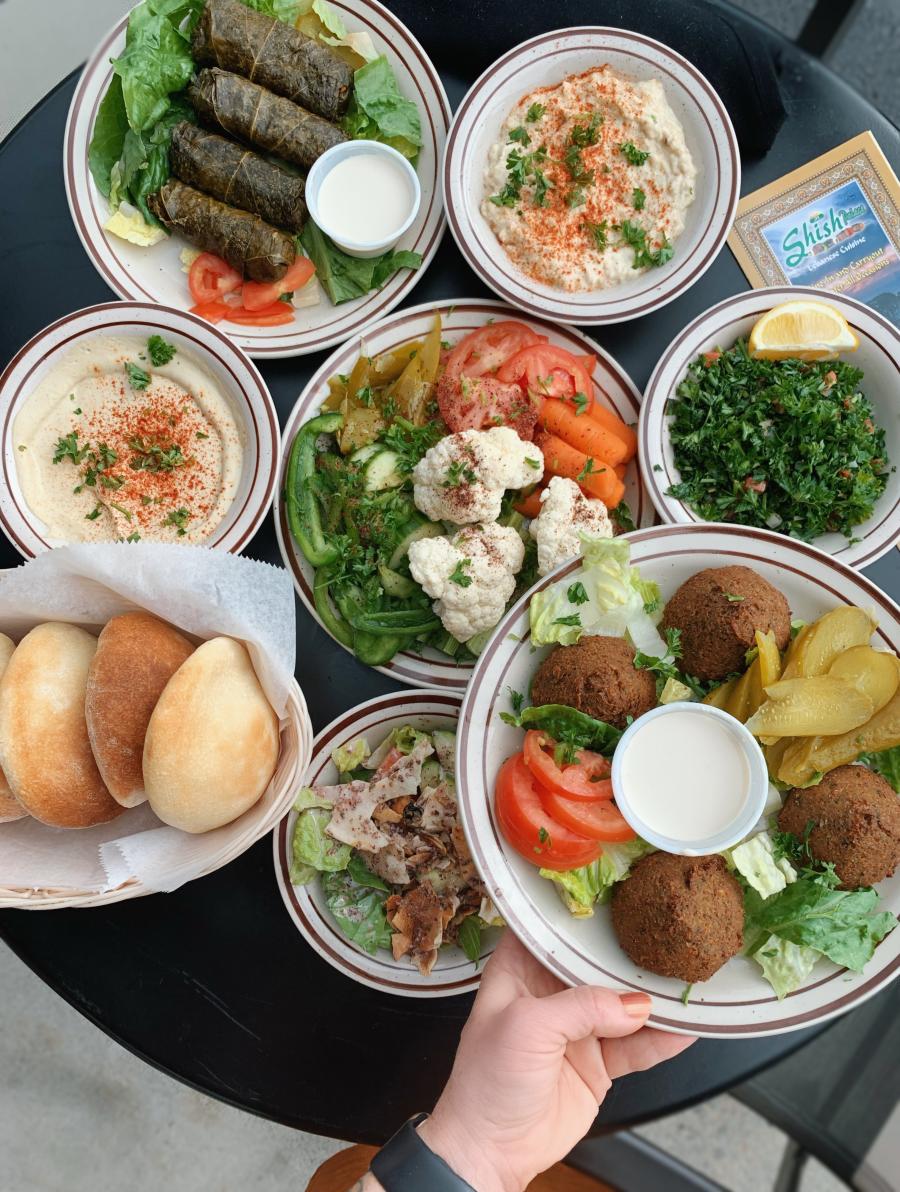 Bringing Madison Lebanese favorites in an inviting atmosphere, with a little extra spice is Al Shish Palace. It is the newest restaurant to open on this list. Offering Lebanese cuisine from Warak Arish grape leaves stuffed with rice to Vegetarian Maza with hummus, baba ghannooj, tabbouli, fattoosh, falafel, mixed veggies, and pickles. Their Hot Bread is made fresh to order when you arrive. Vegan is not listed directly on their menu, but vegetarian is. The friendly staff is happy to answer any questions.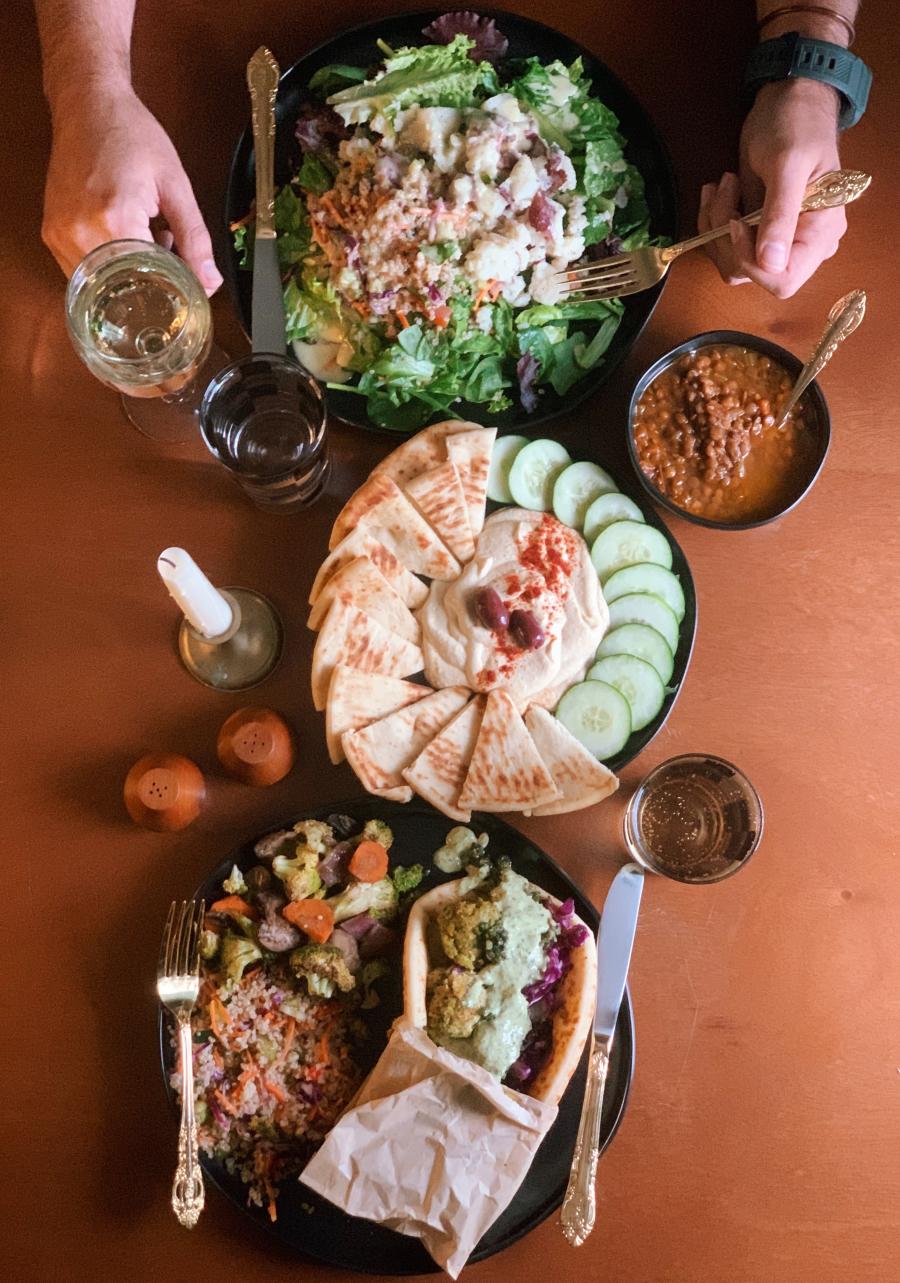 Originally beginning in Birmingham, AL, Zoe's Kitchen now has over 250 restaurants all over the US. Zoe's Kitchen takes the core ingredients of the Mediterranean palette and gives them a modern spin. They offer the Classic Hummus with Pita Bread and Cucumbers, Mediterranean Lentil Soup, Falafel Pita no tzatziki and feta with Quinoa and Roasted Veggies, and Quinoa Salad no feta add Potato Salad with Lemon Herb Tahini. Vegan items are noted online in the allergy selection.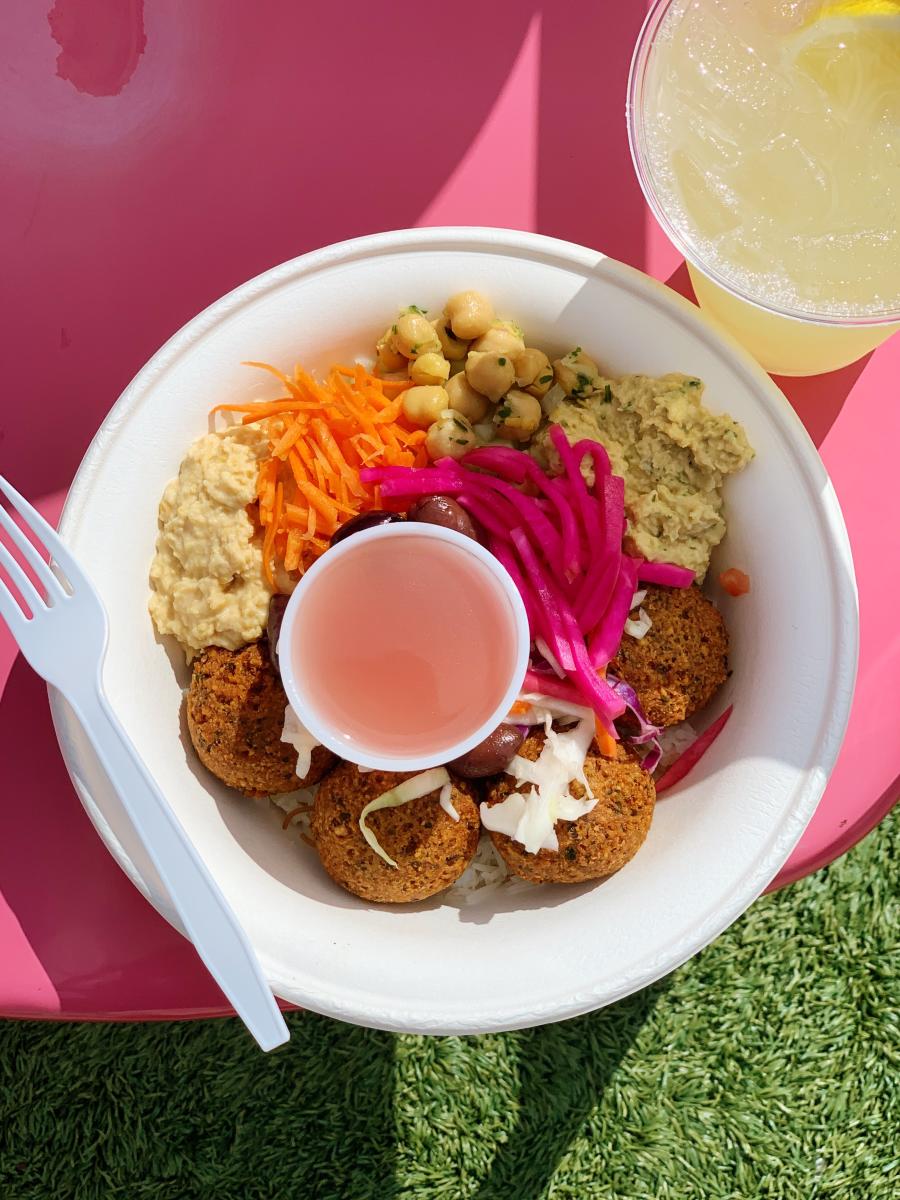 At Fresko Grille, they live for the love of exceptional food. Enjoy a classic Mediterranean dish or build your own with vegan and gluten-free options readily available. Start by choosing a wrap or bowl and then pick your ingredients. They offer a variety of Mediterranean favorites, rich with a variety of spices and ingredients that make each dish pop with flavors. There are some exciting veggie options, just look for the 'VG' on their dietary info. They are located at Stovehouse.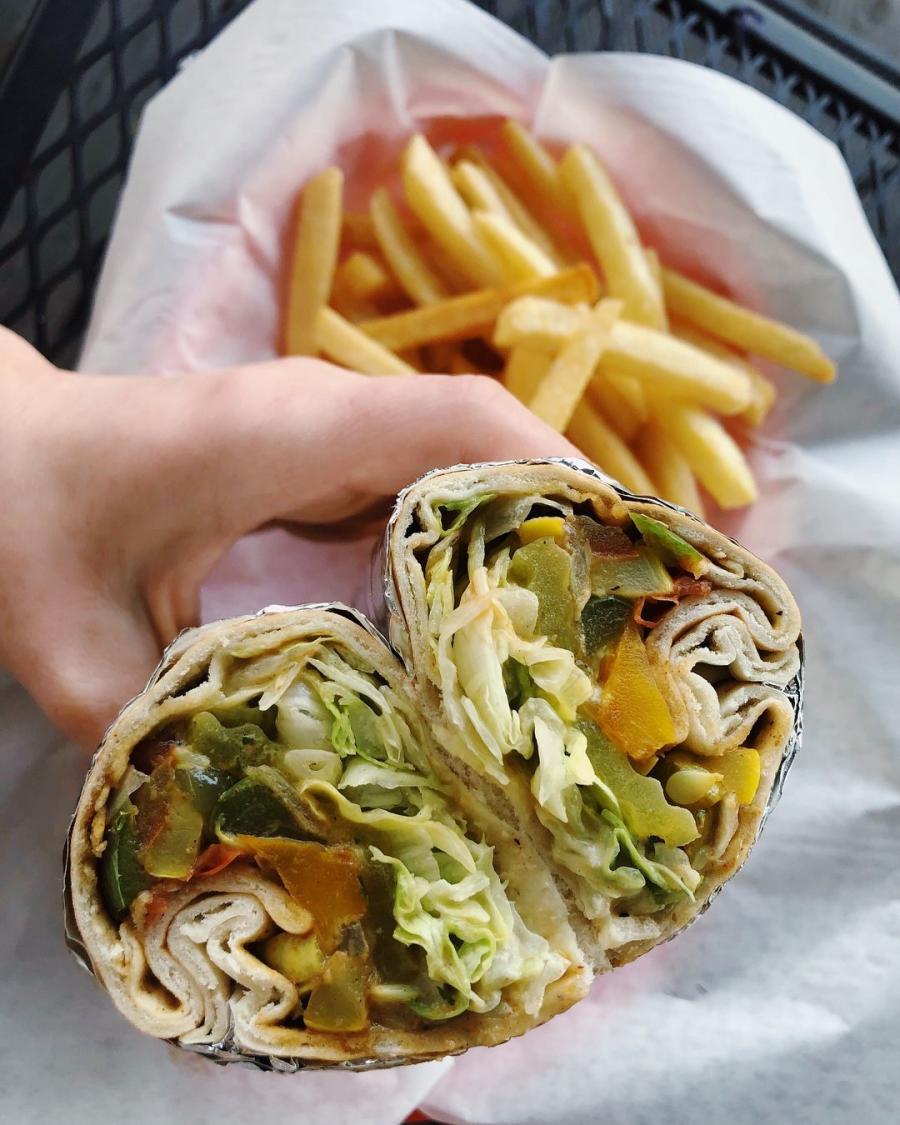 Jamo's Cafe Deli & Grill is a coffee shop and Middle Eastern restaurant. They have been feeding Huntsville for over 20 years. Orders are taken at the counter, then the food is brought to the table. Jamo's offers both inside and outside seating. They have a handful of delicious vegan options. Try the Veggie Wrap filled with sauteed mushrooms, squash, bell pepper, onion, lettuce, tomato, pickles, hummus, and tahini sauce with fries.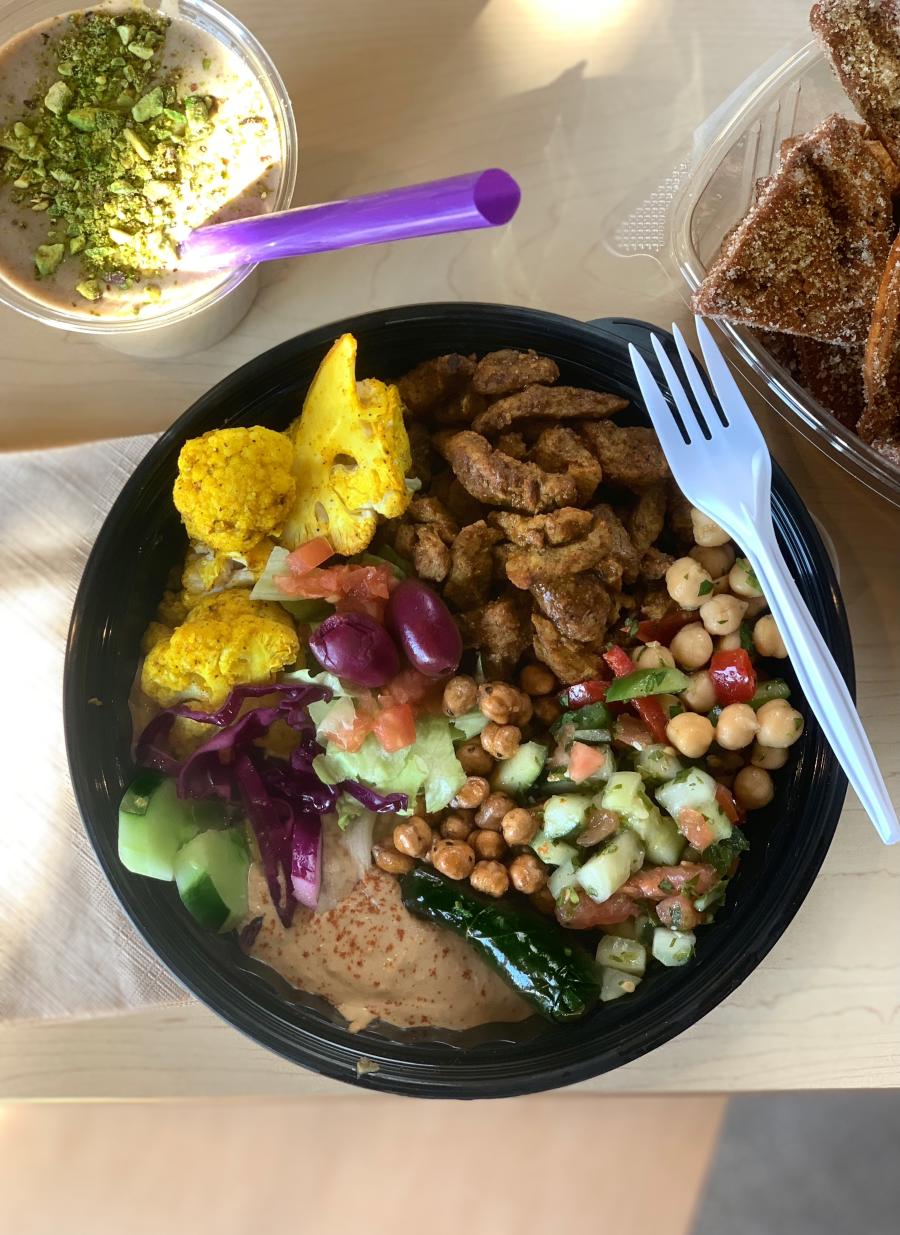 Combining authentic flavors from across the Mediterranean with family recipes that have been developed from generation to generation, The Hummus & Pita Co. is devoted to bringing high-quality, flavorful food to as many people as possible. They have lots of vegan options directly on the menu. There are four entrees to choose from: pita, laffa, bowl, or greens aka salad. You choose how each entree is built. The Bowl comes with vegan shawarma, grilled vegetables, Lebanese cauliflower, corn salad, chickpea salad, grape leaves, Jerusalem salad, lettuce, tomato, cucumber, olives, and red cabbage. Their Chickpea Chiller is a chickpea-based shake, available in seven flavors including original, strawberry, chocolate, pistachio, butter pecan, toasted almond and (caffeinated) cold brew.
House of Kabob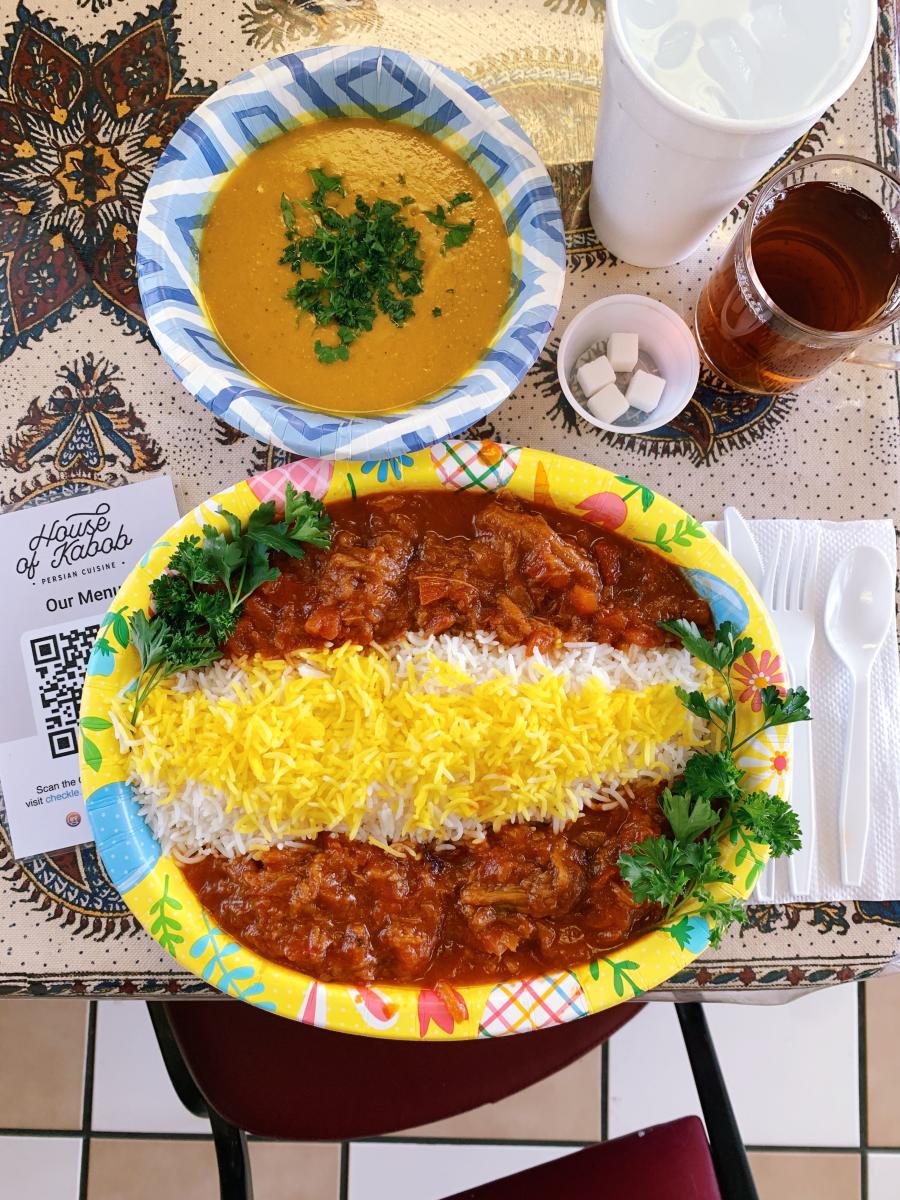 At House of Kabob, they believe the core of every successful dish is the origin of its ingredient. Their iconic dishes show why Persian cooking is legendary in Middle Eastern cuisine. Their Veggie Plate is made with eggplant and tomatoes served with basmati rice. It pairs perfectly with the Persian Black Tea and Lentil Soup. This hidden gem can be found off Sparkman Drive in Huntsville.