Panoply Arts Festival
41st Anniversary
April 28 – 30, 2023
Panoply Arts Festival is the premier arts weekend in the southeast and is annually held on the last weekend in April and is coordinated by Arts Huntsville. Downtown Huntsville's Big Spring International Park is transformed for an entire weekend into the home of our city's biggest festival of the year. Visitors come from across the country to participate in this culmination of music, art, culture, music, and more!
Here's what you need to know!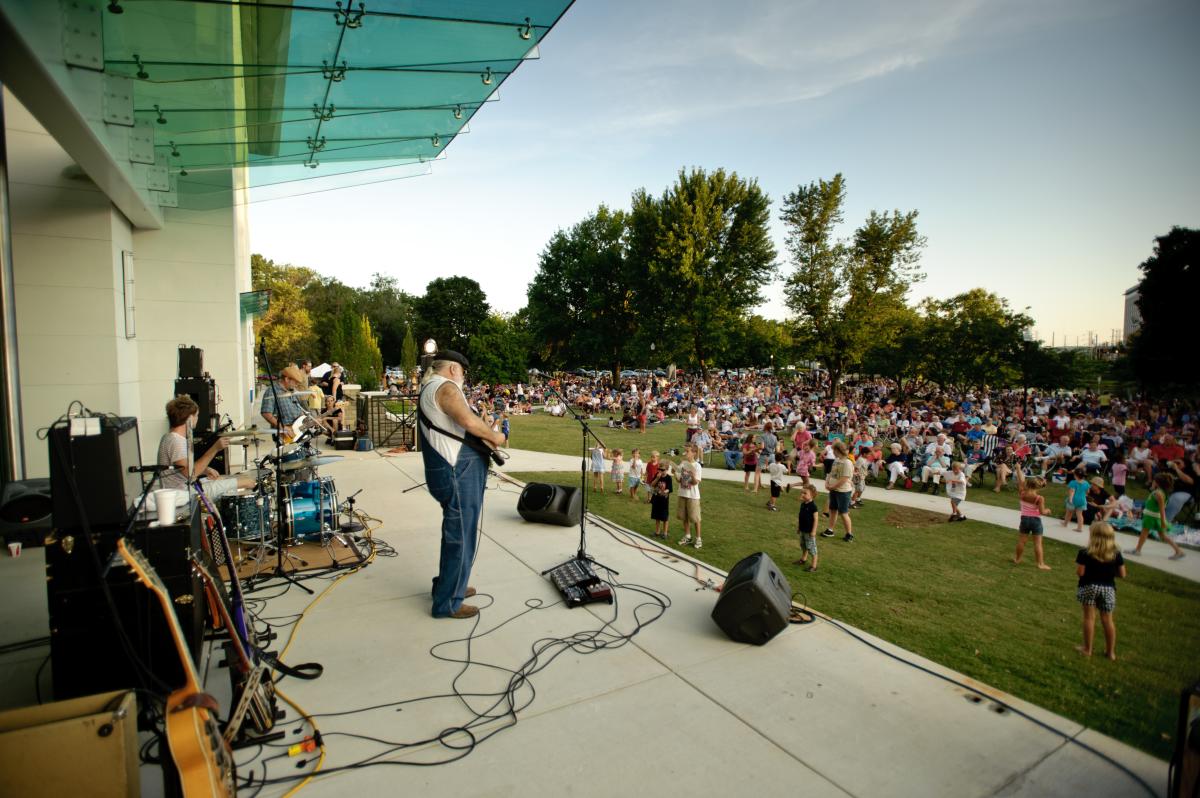 Music
- Two Music Stages: Showcase Stage and Indie Stage 
- The Wanda Band will be on the Showcase stage on Friday, April 28, to kick off the event
- The Indie Stage will feature singers/songwriters, duos, and instrumentals
- Other musical acts include Trick Zipper Trio, Rob Aldridge, the Proponents, and many more
Art
- The 2023 Panoply Poster Artist is Lowe Mill ARTS & Entertainment artist and arts educator, Denise Onwere. She is the daughter of Jeff Clayton from The Clayton Brothers.
- Onwere's original paintings will be for purchase as well as signed festival posters
- Over 100 juried visual artists from various mediums will fill the Arts Marketplace.  Here's a preview of their work. 
- Festival favorites will return as well as 40 first-time Panoply exhibitors. We welcome them to Panoply 2023!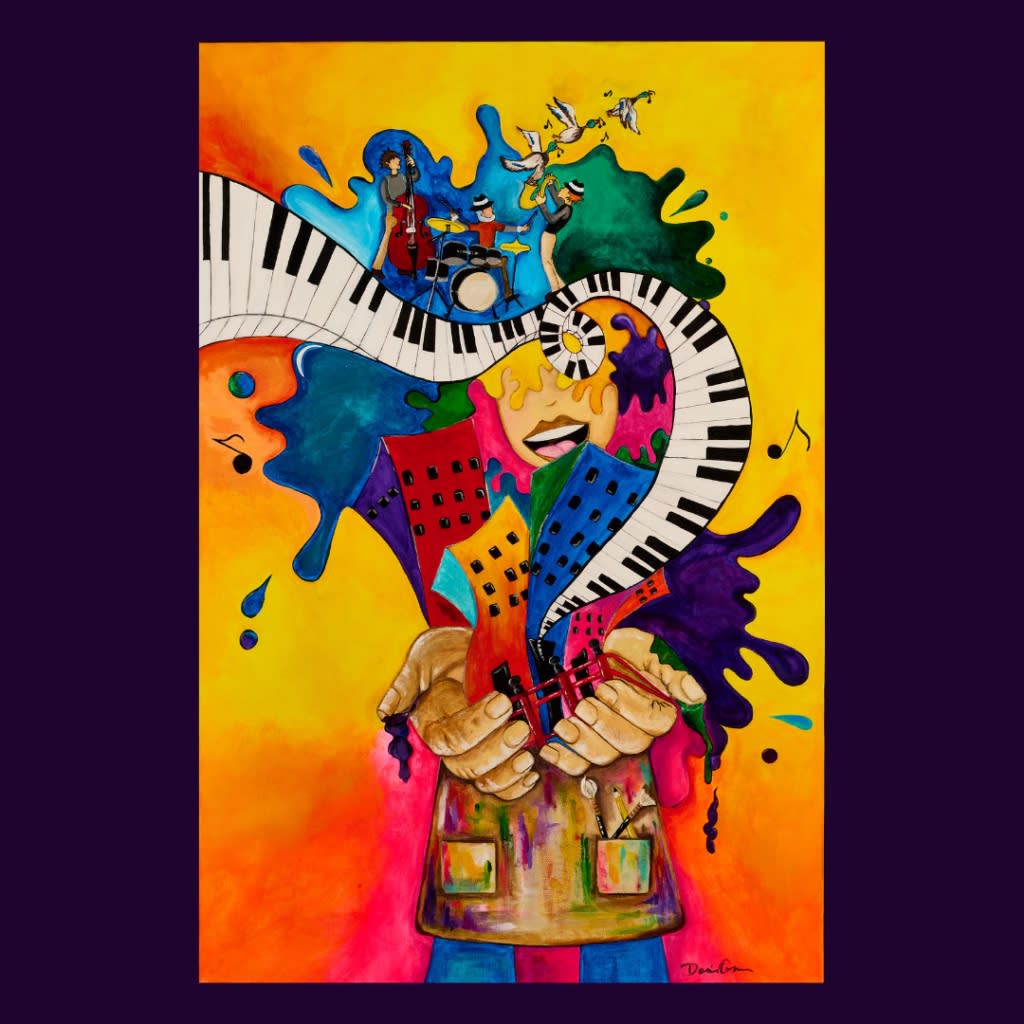 2023 Panoply Poster Artist: Denise Onwere 
FOOD
- Attendees can select from over 13 local food trucks
- Craft Beer selections will be available from Straight to Ale and Yellowhammer 
- Wine selections will also be available 
Kids' Activities, Volunteering,  and More 
- Kid Friendly interactive and STEM activities: 
Learn about how light travels with kaleidoscope making. - Huntsville City Schools Magnet Programs
Create a take-home Soaring Sauté Dancer and learn the physics of a Sauté through demonstrations. - Huntsville Ballet
Learn how electricity is conducted with a DIY Dance Pad. - Creative Launchpad
Many more! 
- Face Painting and popular Student Art Tent: Located in Big Spring Park East, the Student Art Tent is a festival favorite that features art from public and private school students of all ages. we couldn't forget to mention the equally popular face-painting tent. 
- Interactive community art project: "UNITY" presented by Aerojet Rocketdyne and created by Nancy Belmont- the hands-on large-scale community art activity returns after six years since its premiere at Panoply. "UNITY" is a larger-than-life structure that celebrates the uniqueness and strength of our community. Creativity and community, it doesn't get any better than that! 
- Military Salute Night: Friday, April 28, all active-duty military and Armed Forces reserves and their dependents are welcomed to the park for a free evening of entertainment. Current Military IDs will be shown at the gates. 
- Arts in action: Attendees will get a first-hand look at local artists creating their works.
- Fireworks: Friday, April 28 & Saturday, April 29. Lawn chairs are encouraged as the entire event is open air and within the greens of the park.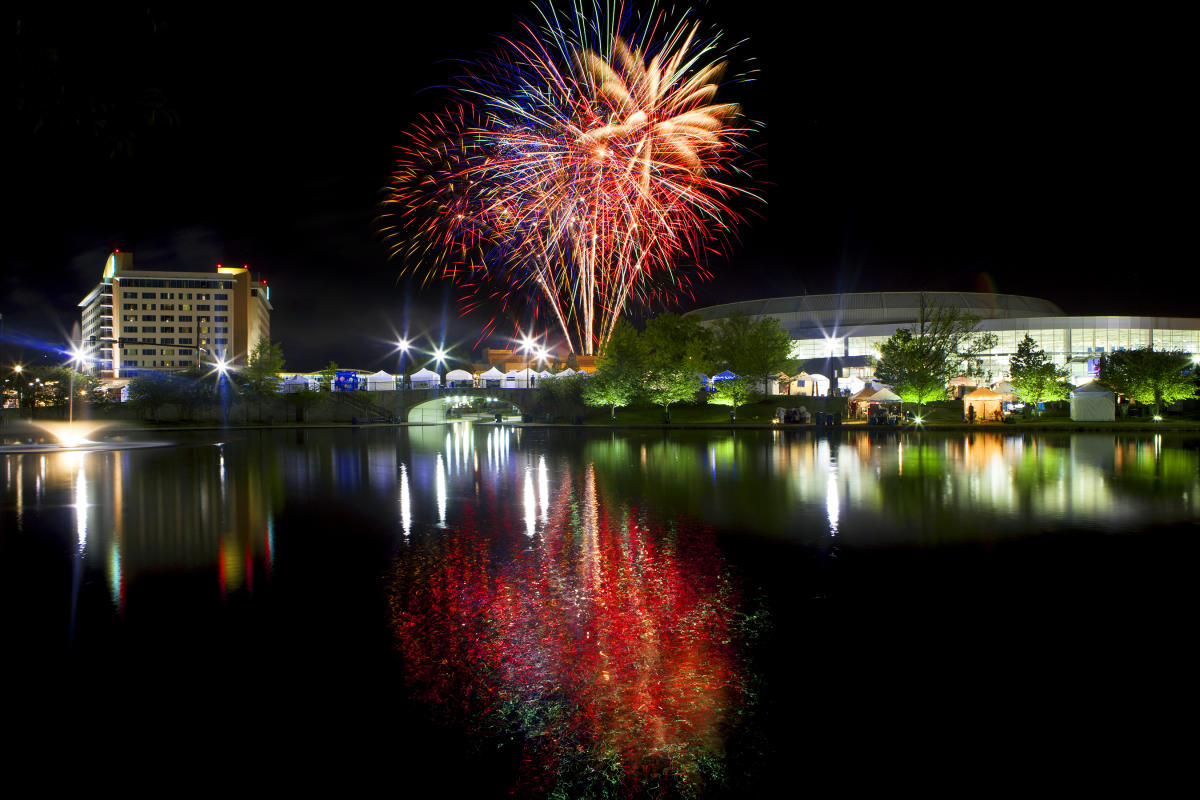 Need additional info? FAQS here!