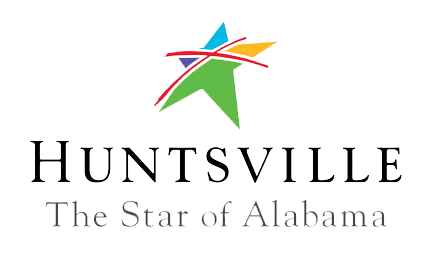 NEWS RELEASE
Bike Sharing Comes to Downtown Huntsville
40 cruiser bikes at 8 stations make getting around Downtown Huntsville fast, fun and affordable
November 8, 2016 
Huntsville, AL — The City of Huntsville, Downtown Huntsville, Inc. and Zagster, Inc. today launched the Downtown Blue Bikes presented by Blue Cross and Blue Shield of Alabama, a bike-share program that will provide all Huntsville residents and visitors with a convenient, affordable and healthy way to get around town.
Starting March 1, 2017, 40 cruiser bikes will be available at 8 stations for members to use for on-demand, local trips.
"Bicycles are an important piece of our transportation ecosystem, and we are delighted to help provide this new bike-share option for citizens," said Huntsville Mayor Tommy Battle. "Cycling is great for physical health, low-impact on the environment, and is highly affordable – all things a City values for its residents."
"We are consistently looking for ways to help improve the health and wellness of Alabamians, and sponsoring Downtown Blue Bikes is a perfect opportunity to do just that," said Terry Kellogg, President and CEO of Blue Cross and Blue Shield of Alabama.  "Huntsville's new bike share program encourages healthy lifestyles and economic growth - a win-win for downtown workers, residents and visitors to the city."
"The new Downtown Huntsville bikeshare program will provide residents and guests with a fun, healthy, and easy way to explore our great city center and surrounding neighborhoods."  explained Chad Emerson, President & CEO of Downtown Huntsville, Inc.
Mayor Battle and officials from Downtown Huntsville, Inc. and Blue Cross and Blue Shield of Alabama will unveil the program at a kickoff ceremony on the Northside Square at 11a.m. on Tuesday, November 8, 2016.  The event will include remarks from Mayor Battle as well as an unveiling of the station locations and bike design.
Unlike other programs in which riders must drop off bikes at designated stations for every stop, Zagster's programs give users the freedom to ride as long as they want, wherever they want. And because Zagster manages all aspects of its programs — from bikes and technology, to maintenance and marketing — Zagster partners can create and deploy scalable bike-share systems that best suit their communities.
Riding Blue Bikes presented by Blue Cross and Blue Shield of Alabama is easy. Bikes can be found via the free Zagster Mobile App — available for iPhone and Android — or online at zagster.com/downtownhuntsville. Each bike has a unique number which riders enter into the app to disengage the ring lock and docking cable at the touch of a button. (Alternatively, riders can obtain unlock codes via text message to use with an on-bike keypad.) A retractable cable mounted to the bike allows the bike to be secured to any fixed object throughout a trip for mid-ride stops. After the rider returns the bike to a designated Zagster bike station, the rental ends, and the bike is available for the next person to enjoy.
The new program also features the Zagster 8, an award-winning bike known for its practical design, comfortable ride and easy handling. The bike features a Bluetooth-enabled ring lock — the first of its kind in North American bike sharing — to provide the most streamlined and convenient experience available. The bike also includes a spacious basket that's perfect for carrying groceries, takeout, or personal belongings. And because rider safety is a priority, every bike includes automatic lights, a bell and full reflectors.
###
About Zagster 
Founded in 2007 and headquartered in Cambridge, Mass., Zagster is the nation's leading provider of bike shares for cities, universities, businesses and real estate properties. Zagster works directly with over 140 communities across North America to make scalable bike-sharing programs available in areas where traditional bike-share providers can't reach. The company's goal: To make the bike the most loved form of transportation.
More information about Zagster and its programs can be found at  www.zagster.com