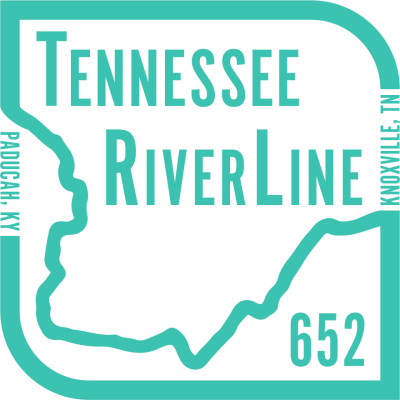 Link to graphics
Huntsville is one of fifteen Tennessee River communities that have been selected for the inaugural cohort of the Tennessee RiverTowns Program, beginning its journey to become an official Tennessee RiverTown and part of the Tennessee RiverLine, North America's next great regional trail system.  
Brandi Quick, Executive Director of Ditto Landing, as well as Huntsville Councilmember Dr. Jennie Robinson and other community leaders, gathered at Ditto Landing today to share the announcement. 
Huntsville applied to be a part of the Tennessee RiverTowns Program in order to emphasize the beauty and wellness that can be experienced by enjoying the Tennessee River.  As Huntsville continues to thrive, its residents, as well as those in neighboring areas, are frequently looking for outdoor spaces to relax, exercise, and spend time with friends and family. The Tennessee RiverTowns program offers an opportunity for visitors and residents to seek out activities in communities and towns along the Tennessee River, including Huntsville. 
"As Huntsville's gateway to the Tennessee River, Ditto Landing is always encouraging residents and visitors to enjoy the river whenever they can," said Brandi Quick.  "The Tennessee RiverTowns Program will enhance this effort by providing access to activities and events in cities, towns, and communities along the river while also encouraging visitation to Huntsville."
Through its participation, Huntsville will leverage the program's geographic reach and national visibility to position itself as a premier destination for outdoor tourism, recreation, and watersports.
"Outdoor recreation is one of the top tourism drivers to our area, and our access to the pristine Tennessee River at Ditto Landing is a jewel in the crown of our community's outdoor offerings," said Judy Ryals, President/CEO of the Huntsville/Madison County Convention & Visitors Bureau (CVB). "We're proud to be selected for this opportunity, and look forward to working with Ditto Landing and the RiverTowns initiative to grow our city's reputation as a top-of-mind destination for relaxation and adventure."
By joining the Tennessee RiverTowns Program, Huntsville is taking its first step to becoming an official Tennessee RiverTown, part of the Tennessee RiverLine, which is a vision for a continuous system of paddling, hiking and biking experiences along the Tennessee River's 652-mile reach. This transformative initiative is led by the University of Tennessee, Knoxville, in collaboration with the Tennessee RiverLine Partnership. River communities that are invested as part of the Tennessee RiverLine benefit from economic development and entrepreneurship opportunities, quality of life amenities and increased access to river experiences that improve public health and generations of river advocates that are active participants in its stewardship.
To learn more about the Tennessee RiverLine, stay up-to-date with programs and initiatives by following on Facebook, Twitter and Instagram (@tnriverline) and visiting tnriverline.org.