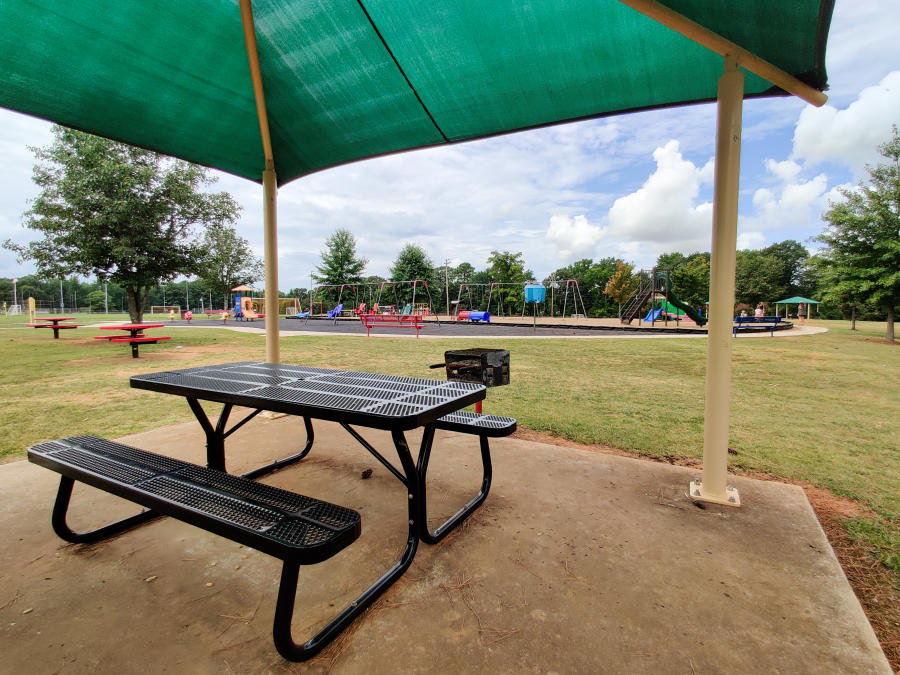 Fall or spring, a picnic is an affordable and fun way to get some family togetherness outdoors. Whether your picnic style is grilling out, cold sandwiches, or picking up takeout, what better way to get out of the house and burn off some energy than a picnic at one of these family-friendly parks?  Here's a list of our most popular and unique places to picnic in Huntsville and Madison.

Located on the southern end of Huntsville, 52-acre Southside Park has ample parking, indoor restrooms, an 18 hole disc golf course, a water bottle fountain, and access to 5.5 miles of walking or biking on the Aldridge Creek Greenway.  Picnic tables are available in pavilions, and there's an archery range suitable for adults and youths.  Fido can burn off steam in the dog park and the younger kids can enjoy the playground, but there's plenty of open grass for a pickup game of tag football, flying a kite, or running. 
Address: 16159 Chaney Thompson Road, Huntsville, AL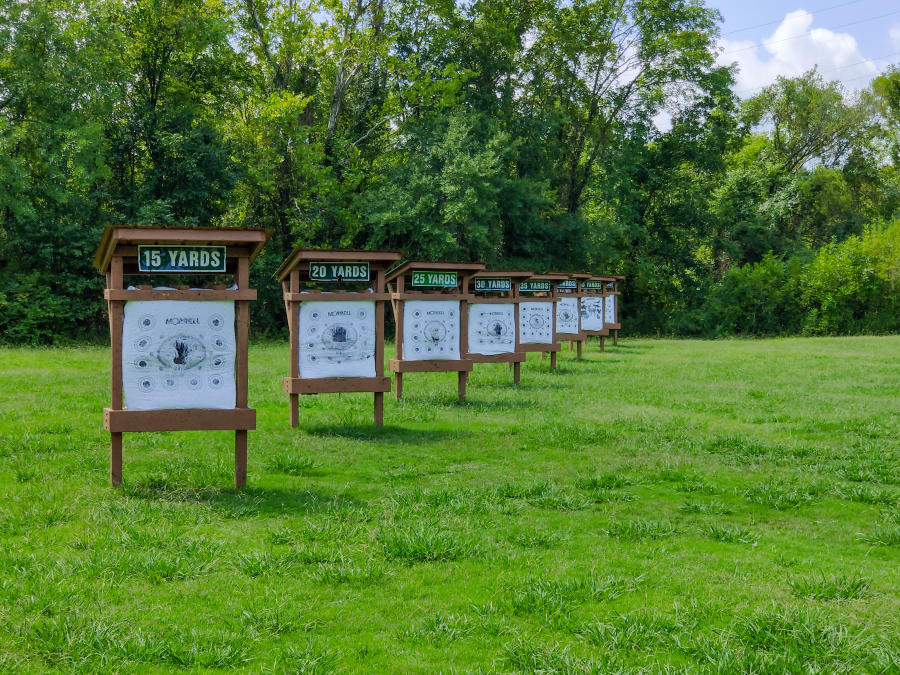 Dublin Park is Madison's 60-acre showcase park with pools, tennis courts, and sports fields, but there's no fee to use the community-built playground or the picnic tables.  You can choose picnic tables in the sun or shade near the playground, and there are several picnic tables scattered around the park.  If you pick the table near the pond, be sure to bring quarters for duck feed. 
Address: 8324 Madison Pike, Madison, AL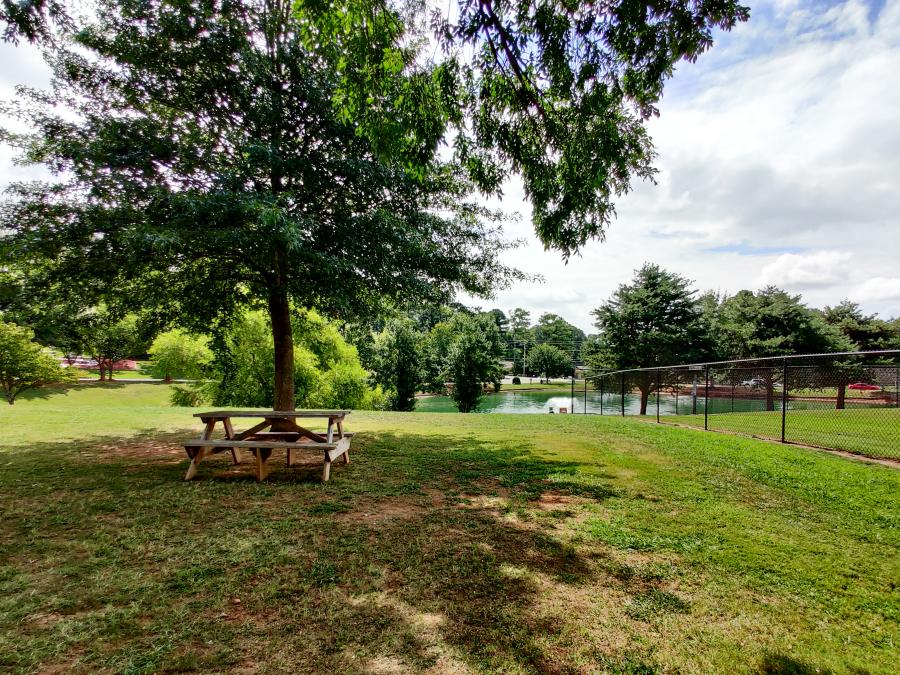 Palmer Park is a large complex of sports fields but it also features an ADA accessible playground near the open air and tented picnic tables with charcoal grills.  More tables are nearby under a small grove of pine trees.  Near the entrance, Palmer Park has parking and trailhead access to the Bradford Creek Greenway, a 2.3 mile out and back paved greenway for walking and biking. 
Address: 574 Palmer Road, Madison, AL
One of the area's larger city parks, Brahan Spring Park has pavilions and open-air picnic tables, indoor restrooms, outdoor sand volleyball courts, and a large "Everyone Can Play" ADA accessible playground.  The lagoon has bass, catfish, and crappie fishing.  While you can't swim in the lagoon, the ADA accessible splash pad is open from May 1 until September 30. 
Address: 500 Drake Avenue, Huntsville, AL
Looking for something a little quieter?  Knox Creek Park is a smaller park on the western edge of Huntsville.  With a pavilion, playground, and basketball blacktop, there's something to do for all ages.  On hot days, the littlest ones will enjoy dabbling in the shallow creek and chasing minnows. 
Address: 180 Greenbank Drive, Madison, AL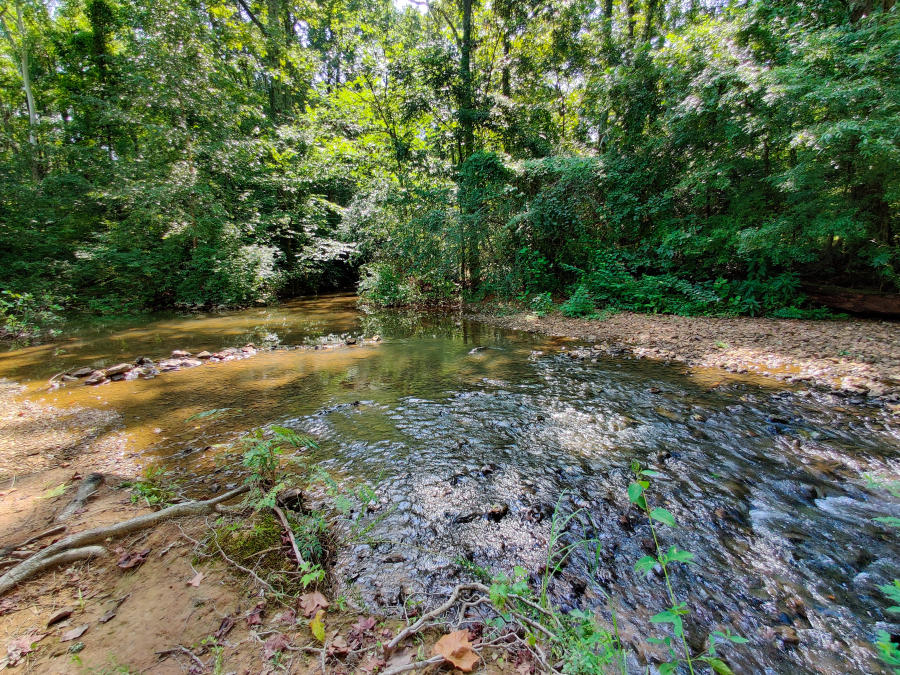 Located at the top of Rainbow Mountain in the City of Madison, this rugged preserve offers nearly 2.5 miles of moderately difficult trails for hiking or trail running. You can spread out your lunch in the brand new, shaded picnic shelter, and afterward, the younger kids can work off any remaining energy on the small playground under the trees. Parking is free, and leashed pets are welcome.
Address: 230 Stoneway Trail, Madison, AL 
Creekwood Park

On the Indian Creek Greenway, this suburban park offers ample parking with several picnic shelters and lots of grassy spaces to camp out in sun, shade, or by the creek. The 3-mile-long paved greenway accommodates walking, running, and biking. There's a large playground, and Fido can kick up his paws with other furry friends in the dog park. On breezy days, you will find plenty of space for flying kites. There's also an 18 hole disc golf course. The park offers free admission and parking.
Address: 360 Harvestwood Ct, Madison, AL 
Best known for its marina, Ditto Landing is 560 acres on the Tennessee River. For big picnics, you can rent one of their two open-air pavilions. For smaller family outings, pick a grassy spot on the river to enjoy the view and the breeze, or spread out in comfort at one of their picnic tables nestled under the trees. Ditto Landing offers boat slips and ramps, fishing, an RV park, and a campground. It also has easy access to the 1-mile-long Tennessee River Greenway that meanders along the river and the5.5 miles Aldridge Creek Greenway that serve southeast Huntsville. Parking is free, and leashed pets are welcome.
Address: 293 Ditto Landing Rd SE, Huntsville, AL
Did any of your go-to picnic spots make the list? Comment below and share your favorites with us!