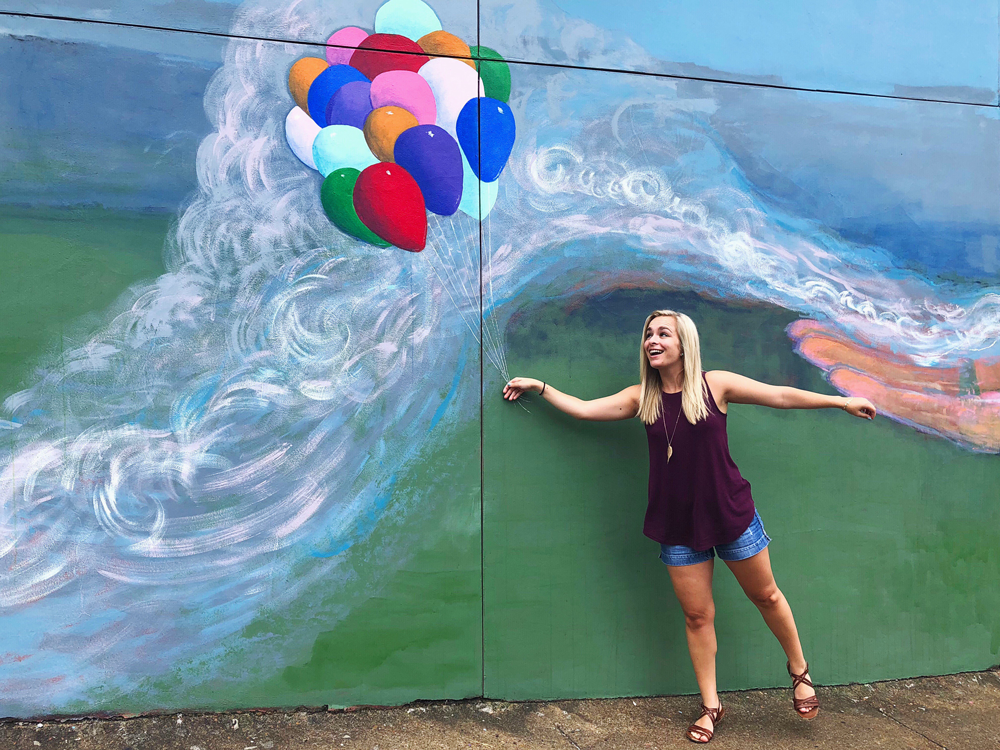 Living in the Rocket City has its perks: great views, cold brews and fun adventures, just to name a few, and, if you ask any millennial, you know a place is one the rise when even Buzzfeed can't ignore it. Whether you're a millennial who wants to keep every experience Instagram worthy or you're one that likes to pretend you're a tourist for a day, here are a few spaces and places that are sure to make you fall in love with the Rocket City all over again.
If you like to do it for the 'gram…
Because if you didn't post a picture, did it really even happen?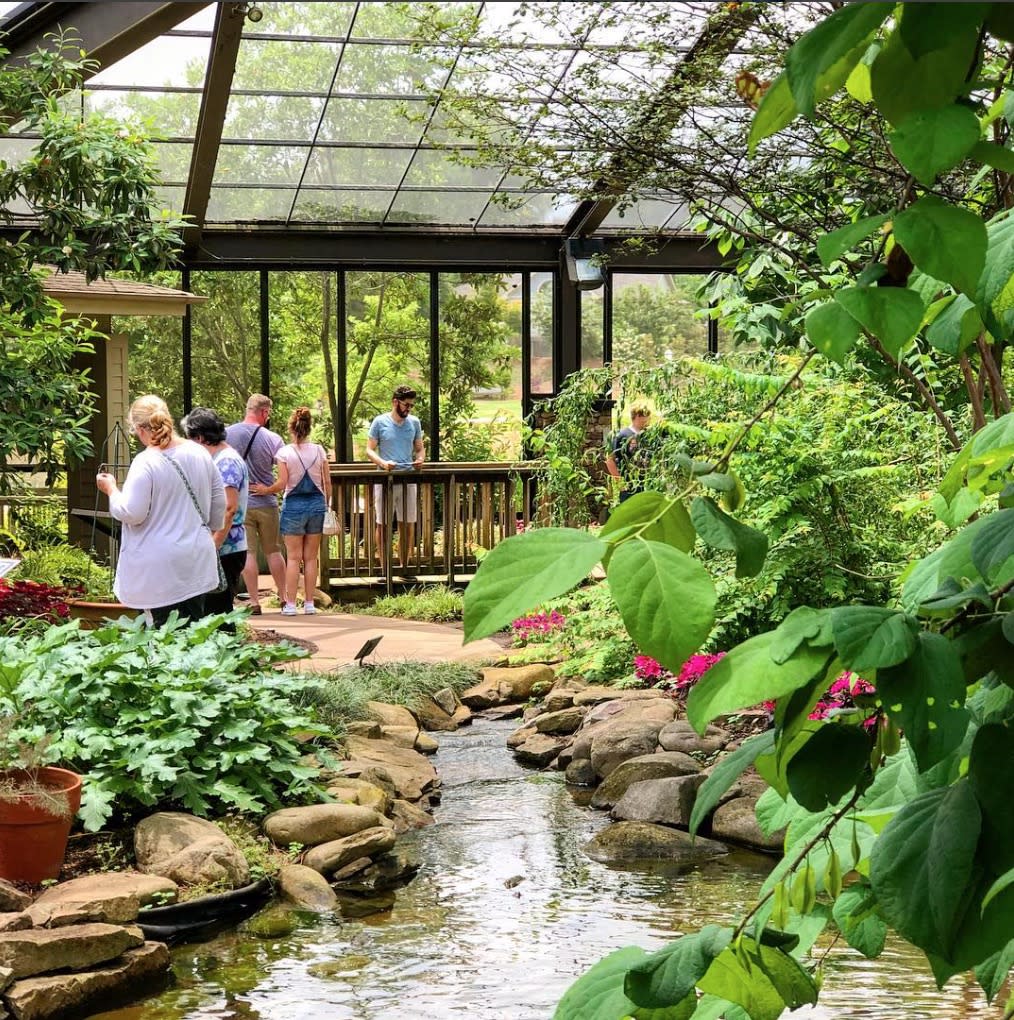 Mural hop Colorful murals have been popping up across the city for the past year, and, most recently, a collaboration between Arts Huntsville and Google Fiber brought in two new additions. To see them all, set aside a time in midmorning or early evening (when the daylight won't inhibit your shots with shadows) for an impromptu photo tour around town. Starting in Big Spring Park, you can visit the Koi Pond mural and the Welcome to Huntsville mural before walking past the Downtown Square to pose with the balloons, umbrella and bike at the newly finished Catalyst mural by John Blue Realty on Randolph Street. Next, hop in your car and drive down to Liquor Express on University to pose with the spaceman, then finish off the tour with a cold one and a patio view of the Space Is Our Place mural at Butler Green on Campus 805. Don't forget to tag your photos with #IHeartHSV.
Huntsville Botanical Garden Just like the seasons, exhibits are constantly changing at Huntsville Botanical Garden, making for a perfect afternoon outing for families, couples or kids. Some of the best photo opps in the Garden come from the Children's Garden, where flower beds are literally shaped like beds from Goldilocks and the Three Bears, and the Damson Aquatic Garden, home to the lazily-swimming koi fish. Be sure not to leave without snapping a few photos inside the Purdy Butterfly House. You could spend hours sitting on one of the appropriately-designed butterfly benches watching all the butterflies flutter around you in a kaleidoscope colors.
If you're a foodie…
Because a millennial cannot survive on avocados and tacos alone.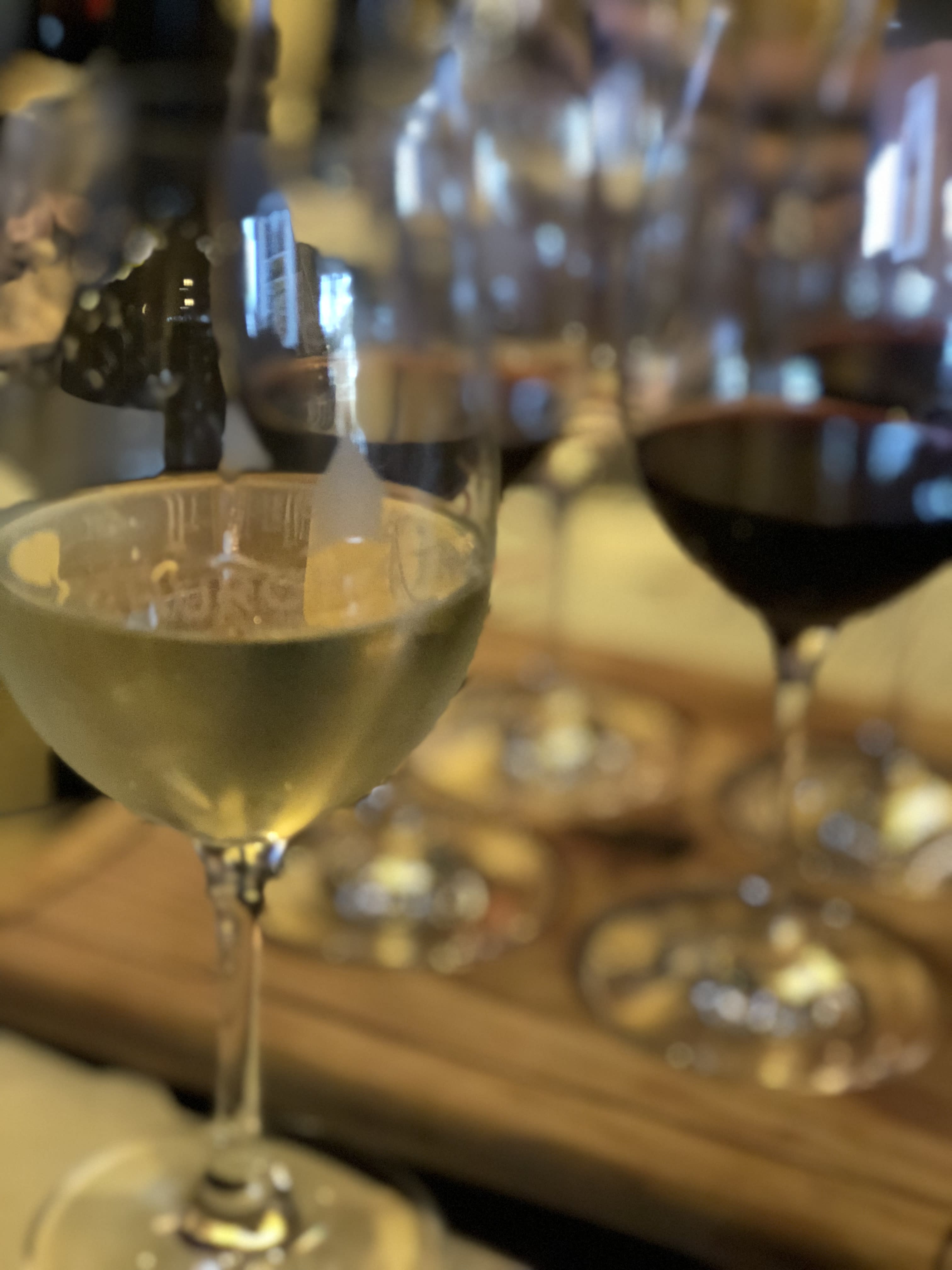 Oshi Poke Bowl and Sushi Poke bowls are quickly becoming one of the hottest food trends of 2018, and Oshi Poke Bowl and Sushi on Jefferson Street in Downtown Huntsville makes it easy for you to hop on the train. The Hawaiian-style, deconstructed sushi bowl incorporates big chunks of fresh, raw fish with greens, vegetables, sticky rice and flavorful sauces, making for a delicious and totally Instagram-worthy meal. The staff at Oshi can help you create a bowl catered to your tastes in fish and sauces (perfect for poke newbies) or you can easily pick from one of their tried and true bowls on the menu — the Sea Fog Poke Bowl is a great option.
Church Street Wine Shoppe Intimate and charming, Church Street Wine Street, Huntsville's newest wine shop, is quickly becoming a neighborhood staple. A sister restaurant of downtown's Purveyor, Church Street regularly rotates its weekly wine tasting flights and features more than 1,000 different wines close to home and far away. Its tapas-style menu is full of small plates that are easy to share with a group, and its staff are happy to offer up suggestions for pairing wine with its menu items. We'll toast to that.
If you want to get your heart rate up…
Because it's all about the journey.
 Hike Blevins Gap Spoiler alert: The best of view of the Rocket City can be found just off Cecil Ashburn on the Blevins Gap trailhead. Using the Bill and Marion Certain Trail (formerly the Scout Trail) as your guide, be prepared for a somewhat steep climb for a half a mile before the trail levels out and you reach the power line cut. If you head right, you'll be able to take in the views of the Valley and spot the rocket from the U.S. Space & Rocket Center in the distance. If you take the left, you'll get an equally great view of Hampton Cove. Altogether, this trail is about 2.5-miles round trip.
Rent a BlueBike The new bike-friendly Huntsville initiative is making Downtown Huntsville more and more accessible for folks who like to cruise around on two wheels. You can become a tourist in your own city by renting a BlueBike for a few hours and tooling around town. To rent a bike, simply download the free Pace app to your phone and create an account. Your first ride is free, and all other rides are $1 for every 30 minutes. There are currently two stations where you can pick up and drop off the bikes: one by the Downtown YMCA and the other on Clinton Avenue near The Bottle.