We've had some gorgeous weather recently, and I thought a great way to take advantage of it was to try out the bikeshare program in Huntsville. The City of Huntsville, Downtown Huntsville, Inc., and Pace have teamed up to launch Pace Bikes presented by Blue Cross/Blue Shield of Alabama. About 100 bikes are stationed at bike racks around town.
How does it work?
It is so easy to rent a Pace Bike. All you have to do is download the free Pace app for iPhone or Android and create an account. You do have to be 18 or older, and your first ride is free! Pace rides are $1.00 per half hour. Once you have the app, find the bike's unique number, clearly marked on the back keypad. Once you enter that into your app, you'll be sent an unlock code. Type it in, and you're good to go!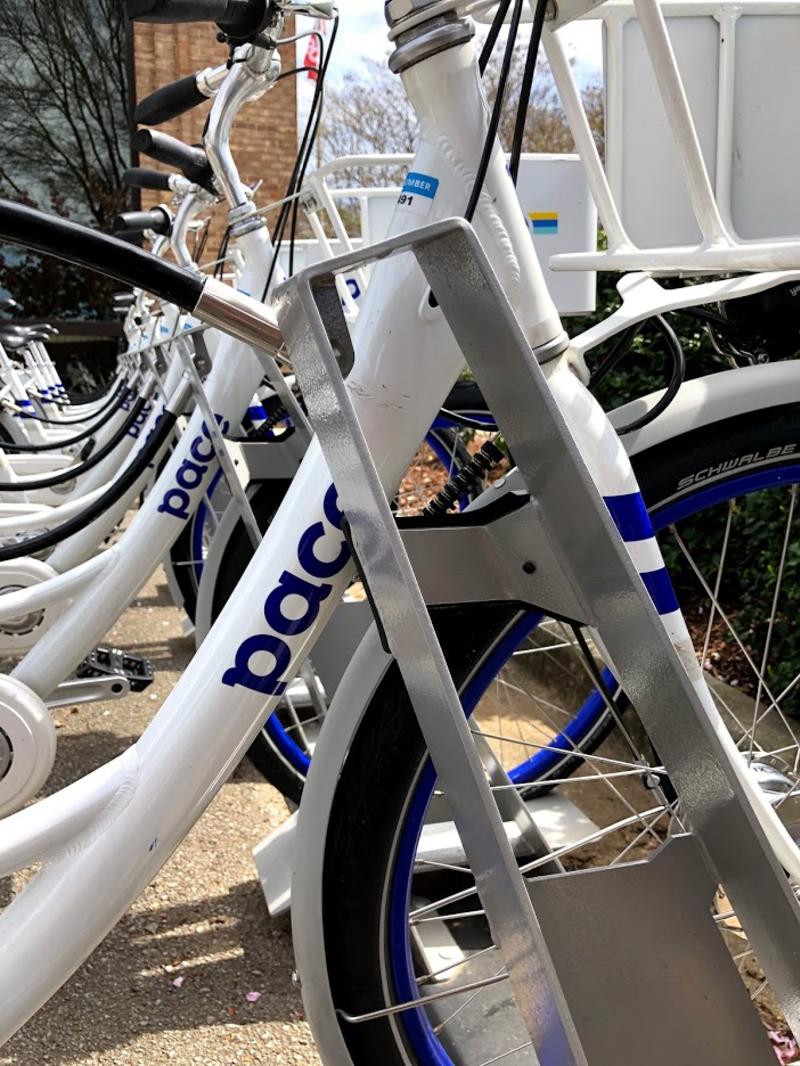 The bikes
I'm not kidding- these are the most comfortable bikes I've ever ridden! There are two hand brakes, changeable gears, and adjustable seats. There's a basket on the front of the bike where you can pack a picnic, a book, or whatever you want to carry with you. For safety, there is a light on the front and a reflector on the back of the bike. Speaking of safety, helmets are not required for people over 16, so they are not included. One of the coolest things about these bikes is the fact that you have flexibility in where you lock it up. During your ride, if you want to stop in at a store or relax for a picnic, you can use the built-in bike lock. Light posts, benches, non-Zagster bike racks- all fair game!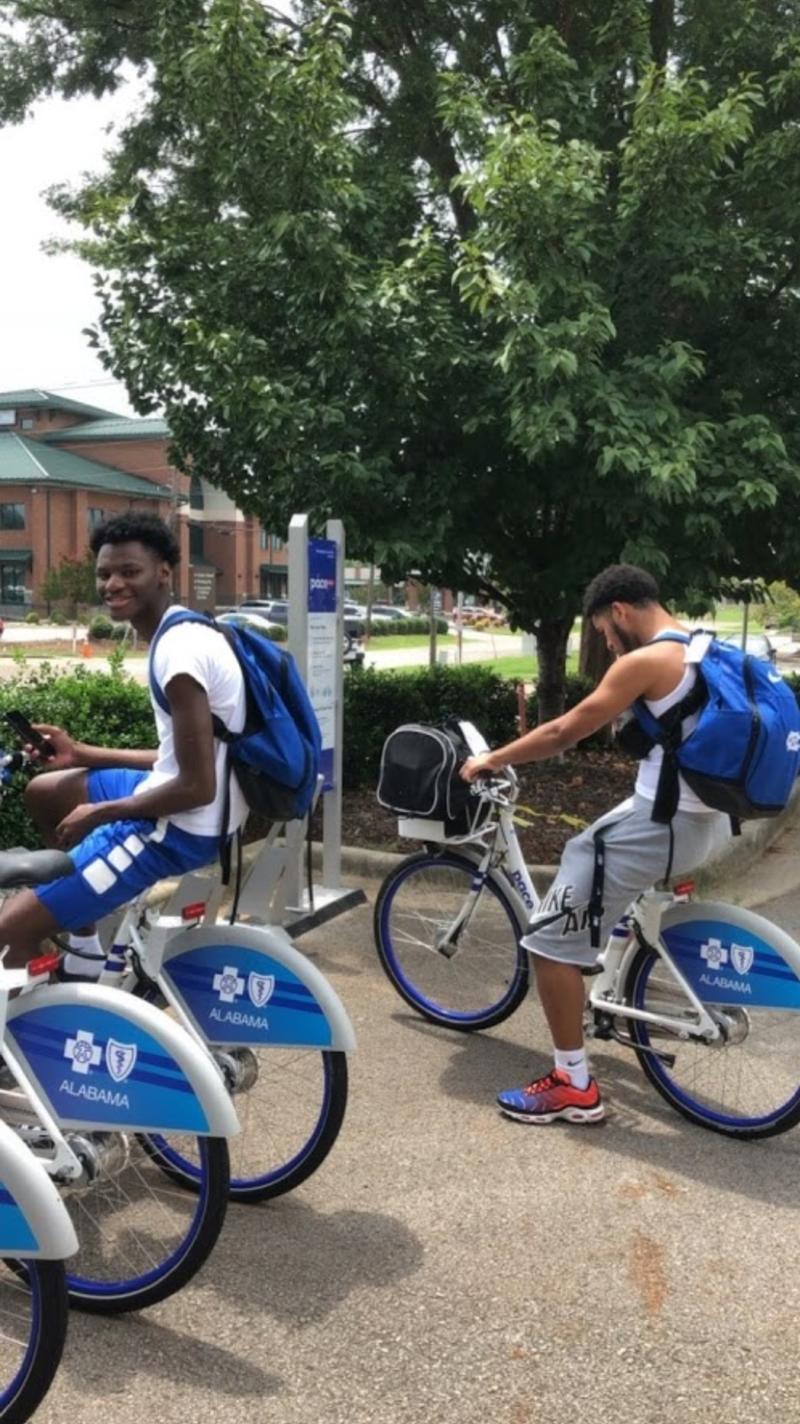 The ride
I started off at the station next to the Downtown YMCA. Once I unlocked my bike, I took a spin around the pond in Big Spring Park to get used to the bike. After that, I rode up through Old Town historic district, past Twickenham Square, and through the courthouse square. I stopped for a quick picnic near Big Spring and easily locked my bike to the bench I sat on. I even got to chat to some people asking questions about the bikes! When I was ready to leave, I cycled up to the stop on Clinton Ave. across from The Bottle. That's another great thing about this program- you don't have to return the bike to the same station you picked it up from.
To learn more and to see where all the stations are, visit the website! I had such fun riding around town, and I highly recommend it!
Happy riding!