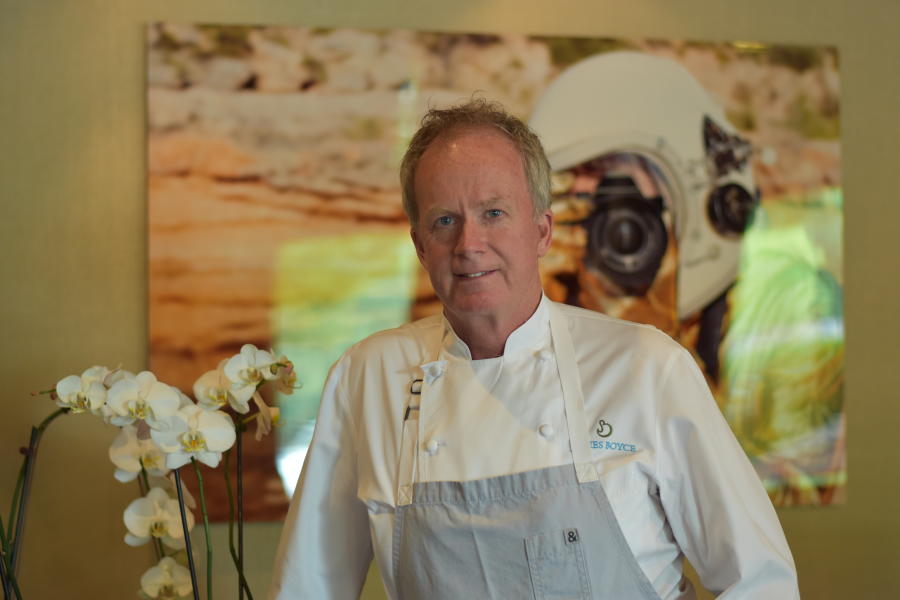 Grille on Main, whose location was previously home to the popular Grille 29 eatery in the Village of Providence, has been opened by Chef James Boyce. It now joins Cotton Row, Commerce Kitchen and Pane e Vino in the Boyce Restaurants Concepts portfolio. Chef Boyce recently sat down with the CVB's Mark McCarter to discuss his latest project. (The interview has been edited for content and clarity.)
Q: How was the opening accepted?
Boyce: Well, I think it was quite a surprise to a lot of people that we were able to do it so quickly, taking new ownership and transferring all these things into our names. And I was shocked at how many people were so happy. This is a very, very special place for a lot of people.
Q: What's your message to people who were such loyal customers of Grille 29, in the previous incarnation?
Boyce: That we didn't change a lot. We changed the aesthetics. We put my touch on the menu, but there are probably three-quarters of the staff that used to be here who are back.
When people come in, the atmosphere is great, service is great, the food is great. I think that's a home run. You know, we're not gonna break anything that's not broken. And that's why it's Grille on Main. We thought that would be very easy to accept where Grille 29 is gone and we're here.
This has been a balancing act a little bit and trying not to basically bring the whole menu from downtown out here and to have what's been unique here.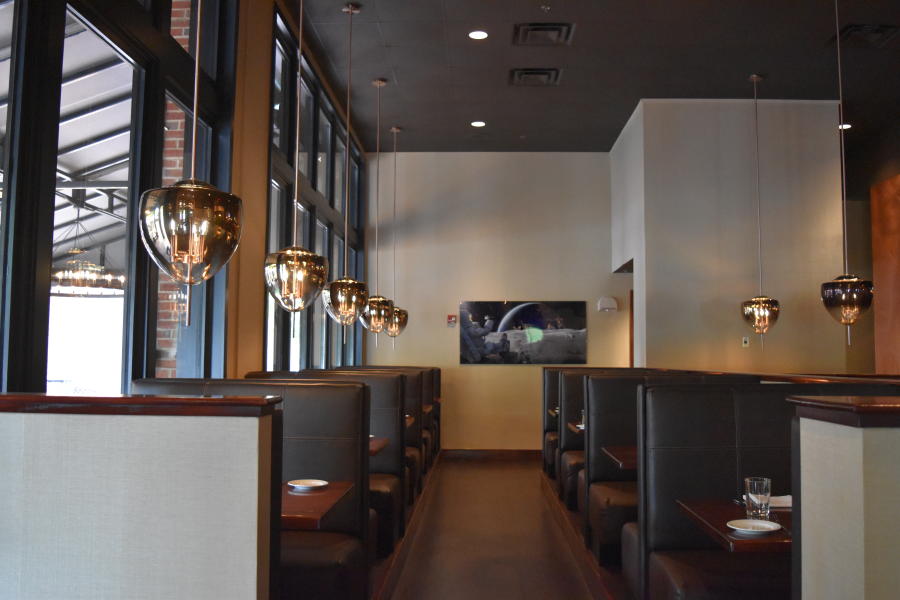 Q: You mentioned the staff that has previously been here. Who does that include?
Boyce: Jonah O'Neil is the chef. It's always nice when you have a chef that's familiar with the kitchen, because quite frankly, I think anybody can cook, but it's very hard to walk into a kitchen that's been running for a long time and trying to jump on that train where it's going. He brings a familiarity that is very approachable. His demeanor is wonderful and that's half the battle. He's really embracing what we're doing.
Melody Forbes is our pastry chef, and she was originally from Grille 29. Brandy Weidenthal is our manager. She helped open the Grille, then opened a restaurant in Birmingham, and she's back.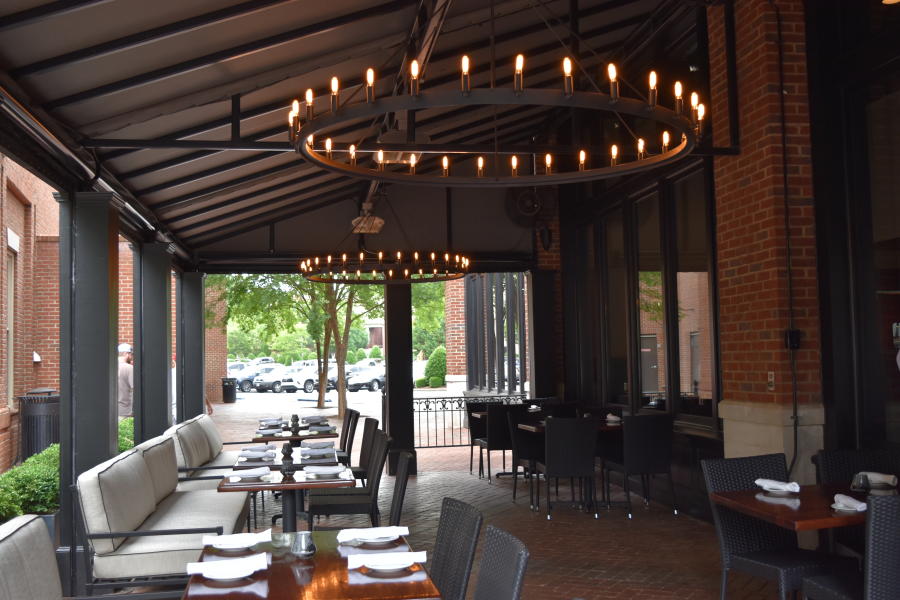 Q: What's your signature on this restaurant?
Boyce: It's a little early yet for that one, but we've transferred a few dishes from the other restaurants here. We do our short ribs. We do our spinach salad we take from Commerce. Those are about the only two dishes that we have right now that show a lot of similarities. My PB&J is on the dessert menu.
As I make my rounds, people are like, are you going to have that seafood chowder? Are you going to do this or that? We're very fortunate that people feel comfortable telling us what they like. If you come in here every week and say, "Hey, I would really love this such and such wine," I'm going to guarantee it's going to be sitting behind the bar with your name. You come in every other week and you want a 42-ounce porterhouse, I'll make sure that it's there. I mean, that's Consumer 101.
Q: What are the highlights on the menu for you?
Boyce: There's a lot of great items you can share, from fried oysters to little chicken bites to fried green tomatoes. There's the wedge salad, with a buttermilk bleu cheese dressing and we use this beautiful smoky bacon.
Our beef is really good stuff, and all the fish comes from the Gulf (of Mexico), except the trout, which comes from North Carolina. The chocolate soufflé is pretty spectacular. Our Caesar salad is phenomenal, a special recipe. That sounds weird, but I base a restaurant on a Caesar salad. If I like it, I'll go back.
The short ribs, that's our top seller here because people have heard about it and they haven't gone to Cotton Row so they come out here and try it.
Look at our wine lists. It's very approachable. It's not heavy in any areas. There are some recognizable labels, but for somebody that wants a great glass of wine and doesn't want to spend $22 for it, there are the $9 and $10 glasses that are full force.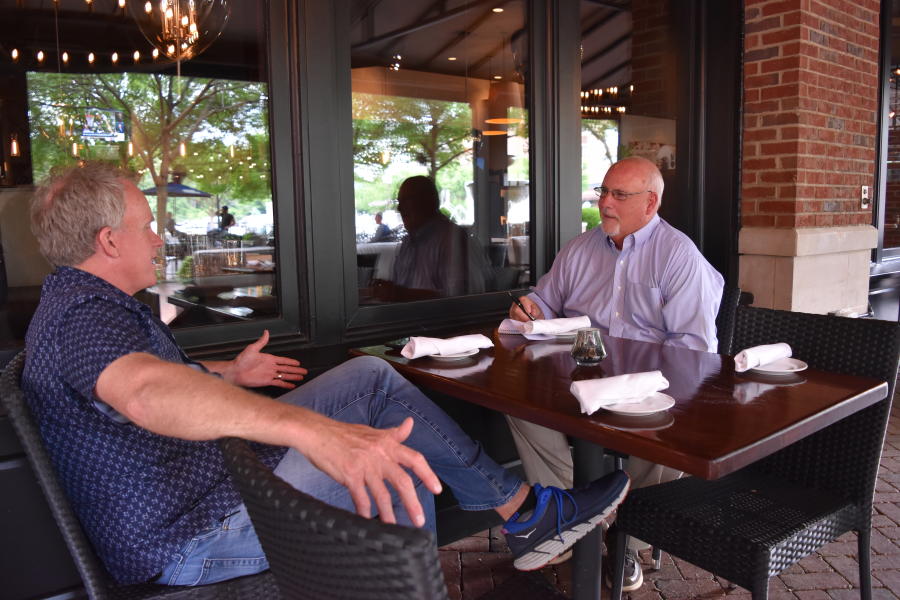 Q: The last year has been difficult for the restaurant business and hospitality industry. What have you learned? What's your takeaway?
Boyce: It's probably a game changer in our lives. It taught me two lessons: always take advantage of the moment and, two, nothing's going to last forever. Everybody was getting fat and happy in the restaurant business, then all of a sudden, you can't find people to work. We're coming out of this stronger than ever. I think you have to be very patient.
Q: What intrigued you about Grille 29 when it was previously open?
Boyce: I never did come here. I looked in the window one time, but I never stepped foot inside until I was shown the building to rent.
My wife and I walked through the place and I was like, wow, this, this is great. This is a great location. Parking capabilities are incredible. The size is better. You know, we're used to smaller accommodations. So we wanted to increase our footprint without decreasing our value.
It's friendly. The prices are very approachable. It's a very, very happy place. Somebody mentioned that to me. You come in here and we're all full of smiles, which is nice, you know? Grumpy people should stay home.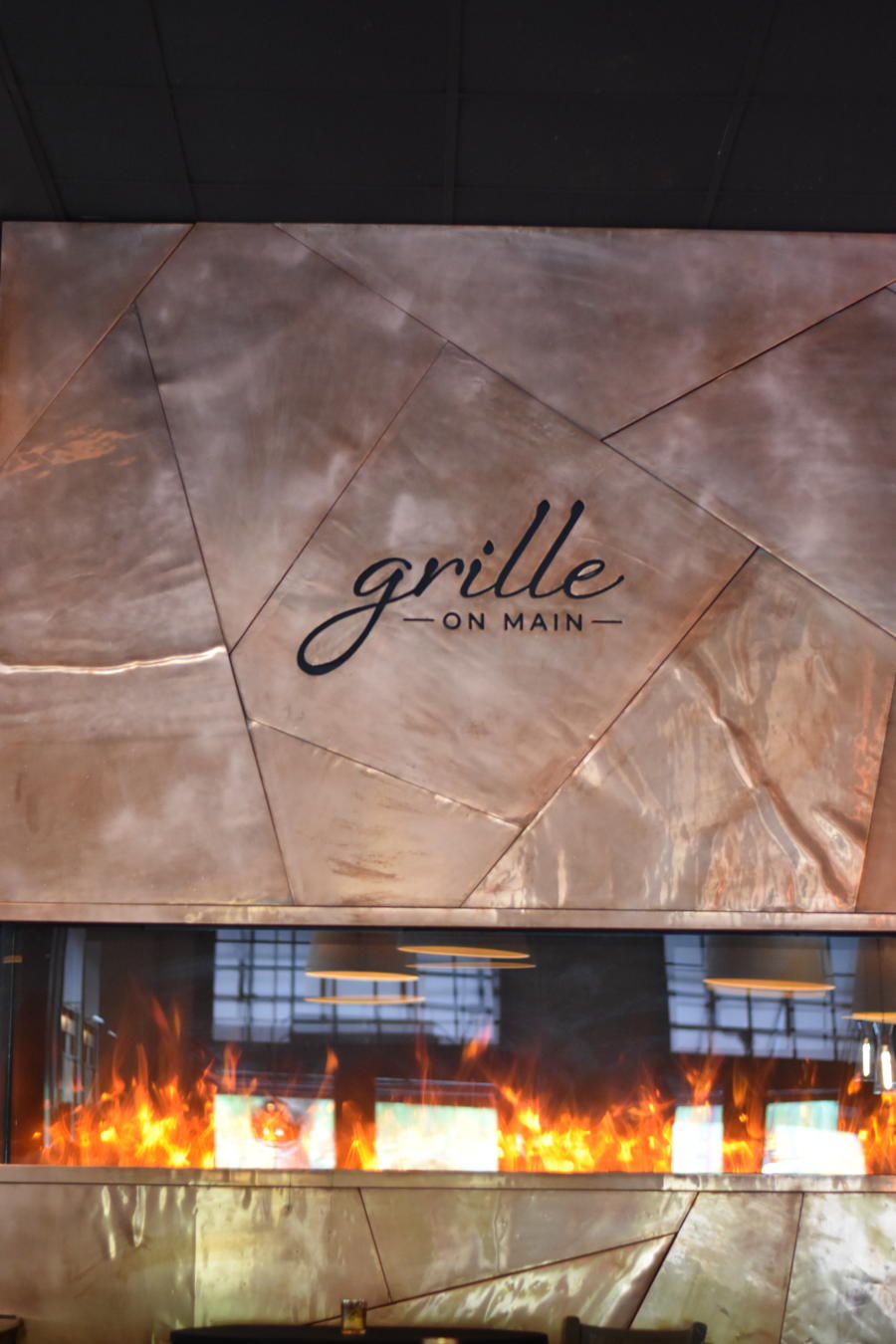 Hotels Near Grille on Main