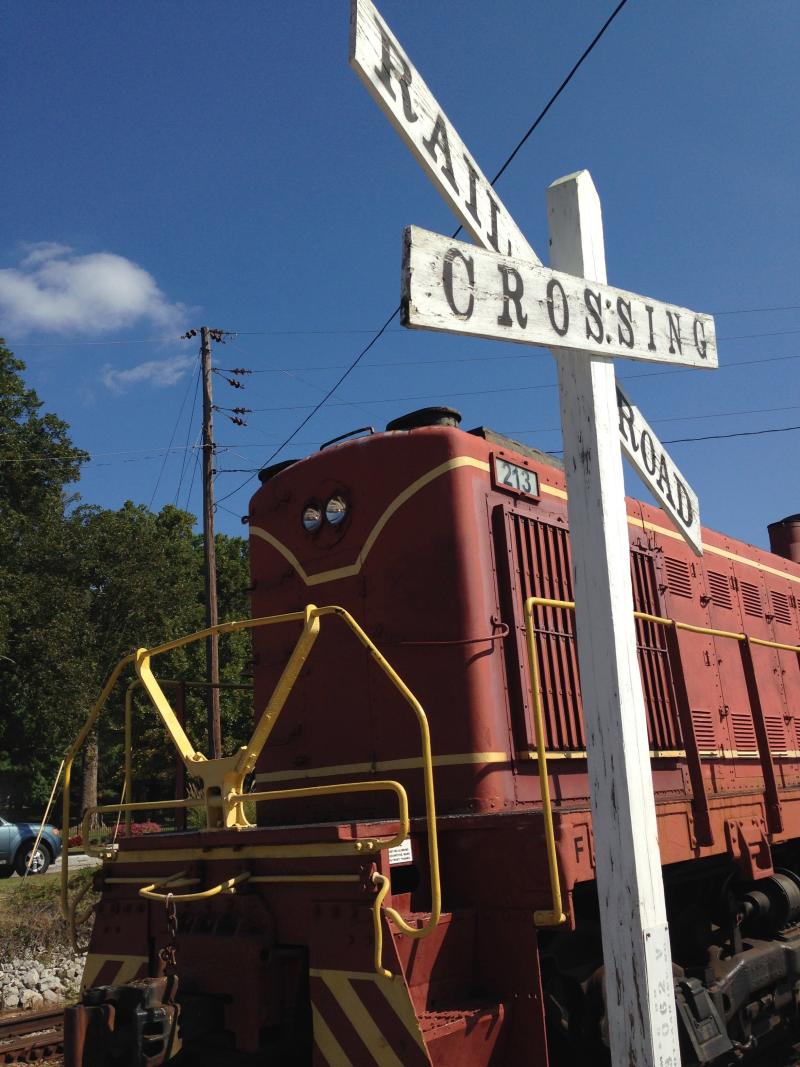 Fall is finally here, and with it the gradual procession of the holiday season, as Halloween decorations appear and then give way to the autumn colors of Thanksgiving and ultimately culminate in the celebration of Christmas.

And all that, of course, means one thing: Trains!
Ride a Historic Train Car 
If trains aren't the first thing that come to mind when you think of the fall and winter holidays, you've obviously never been to the North Alabama Railroad Museum just outside Huntsville in the Chase community. And you should.
First of all, they have a train. That you can ride. It's not uncommon for Americans today to have never had the chance to ride a train, and that's particularly true for children. If you're in that category, or you have a child that would enjoy the experience of riding a train (OK, that clause really could have just stopped at "a child), this is your chance. 
And the North Alabama Railroad Museum offers a perfect first-time train ride – or a perfect experience for someone wanting to ride a train again without a lot of hassle. There's no waiting at a station for a late train to show up, the rides are a reasonable length ranging from about half an hour to an hour (a ten-mile round trip), and at the end you are right back where you started.
But it gets better.
Back in the '90s, Quad City DJs had a hit song that implored listeners to "Come on, ride the train; hey, ride it!" Concerned that you might not be sold on the benefits of riding said train, they added an extra appeal – "it's the choo choo train."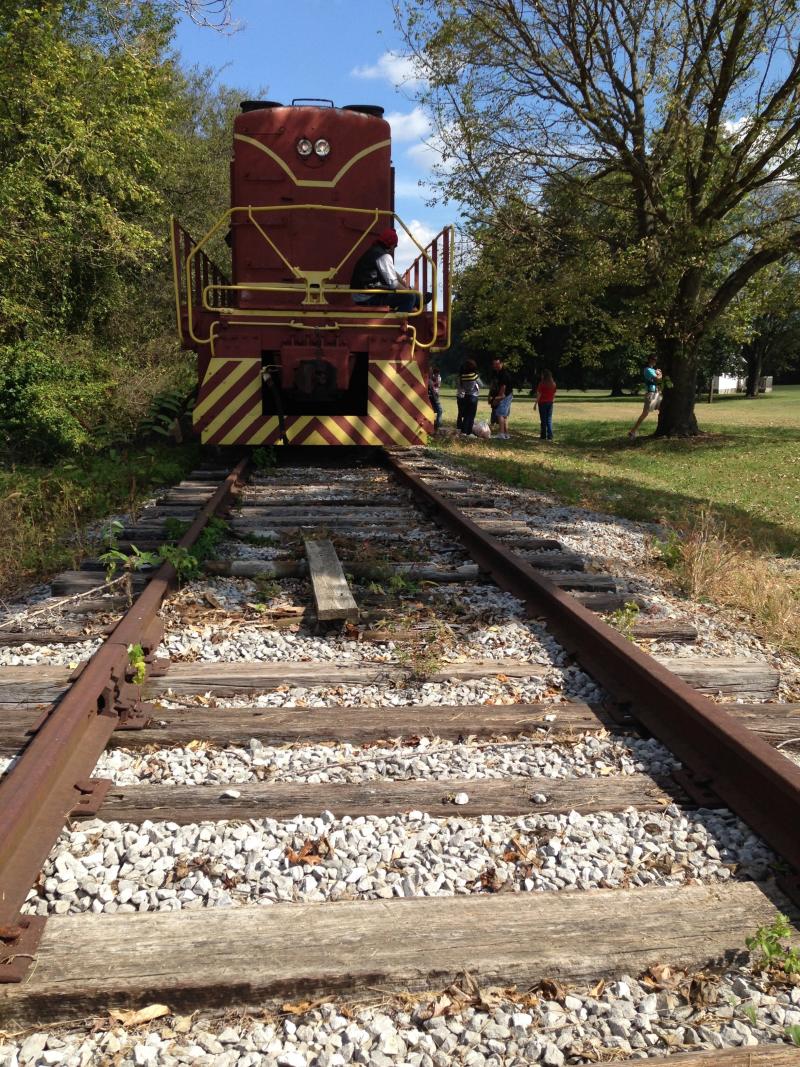 Celebrate the Holidays with a Train Ride
North Alabama Railroad Museum goes one better. Each of their train rides offers a special theme. Book tickets for the Punkin' Pickin' Extravaganza, and you'll ride to a pumpkin patch where kids can pick pumpkins to take home with them. Closer to Christmas, you can ride the Santa Train, with Saint Nick himself.
And train rides at the North Alabama Railroad Museum aren't just a fall and winter thing. In the spring, you can celebrate Easter, Mother's Day and Father's Day with a train ride, and summer offers special rides as well.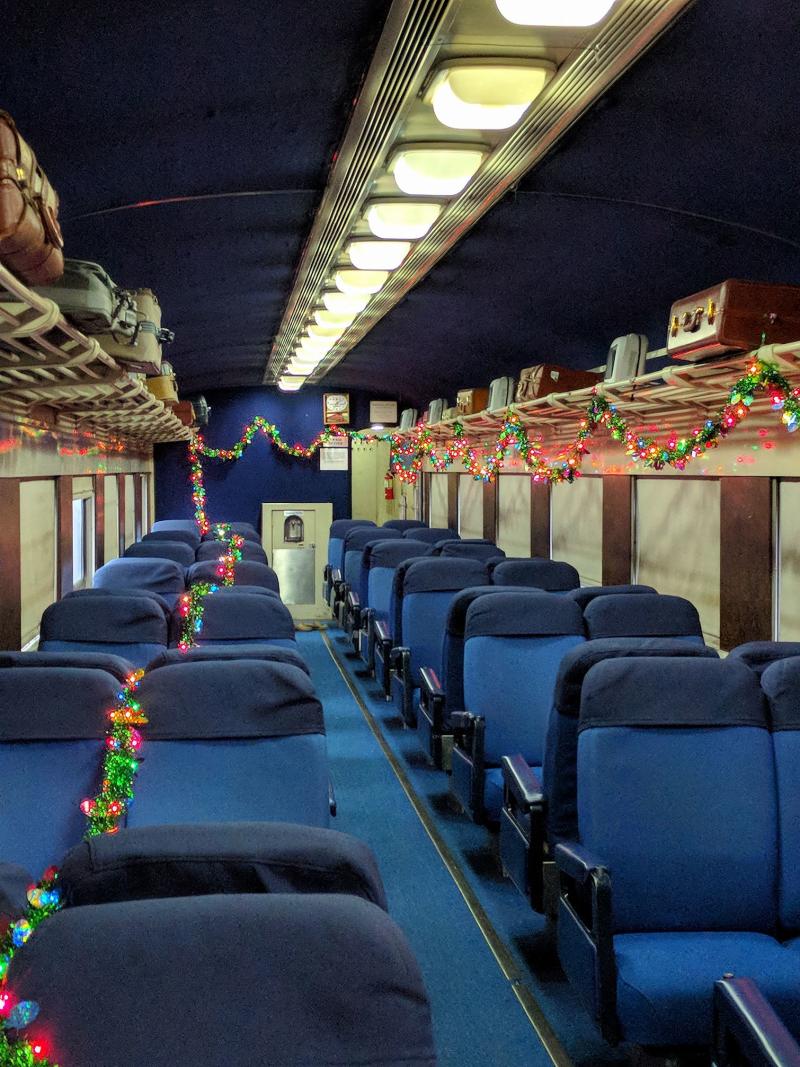 History of the North Alabama Railroad Museum
The train consists of historic cars lovingly refurbished by museum volunteers, with locomotive engines at either end. One passenger coach dates back to 1939, and the dining cars was once used by the Air Force Strategic Air Command. The baggage car has been converted into an observation car and includes a shop selling souvenirs of the excursion.
While the train rides are arguably the Museum's greatest attraction, it also offers, well, a museum. The museum is located in the old Chase railroad depot, which may be the country's smallest existing "union" depot – a depot that served multiple railroad lines. The present depot building dates back to 1937, but in it you can see wood from an older depot at the location. Volunteers staff the museum on Wednesdays and Saturdays, but you can take a self-guided tour of the grounds during daylight hours other days.