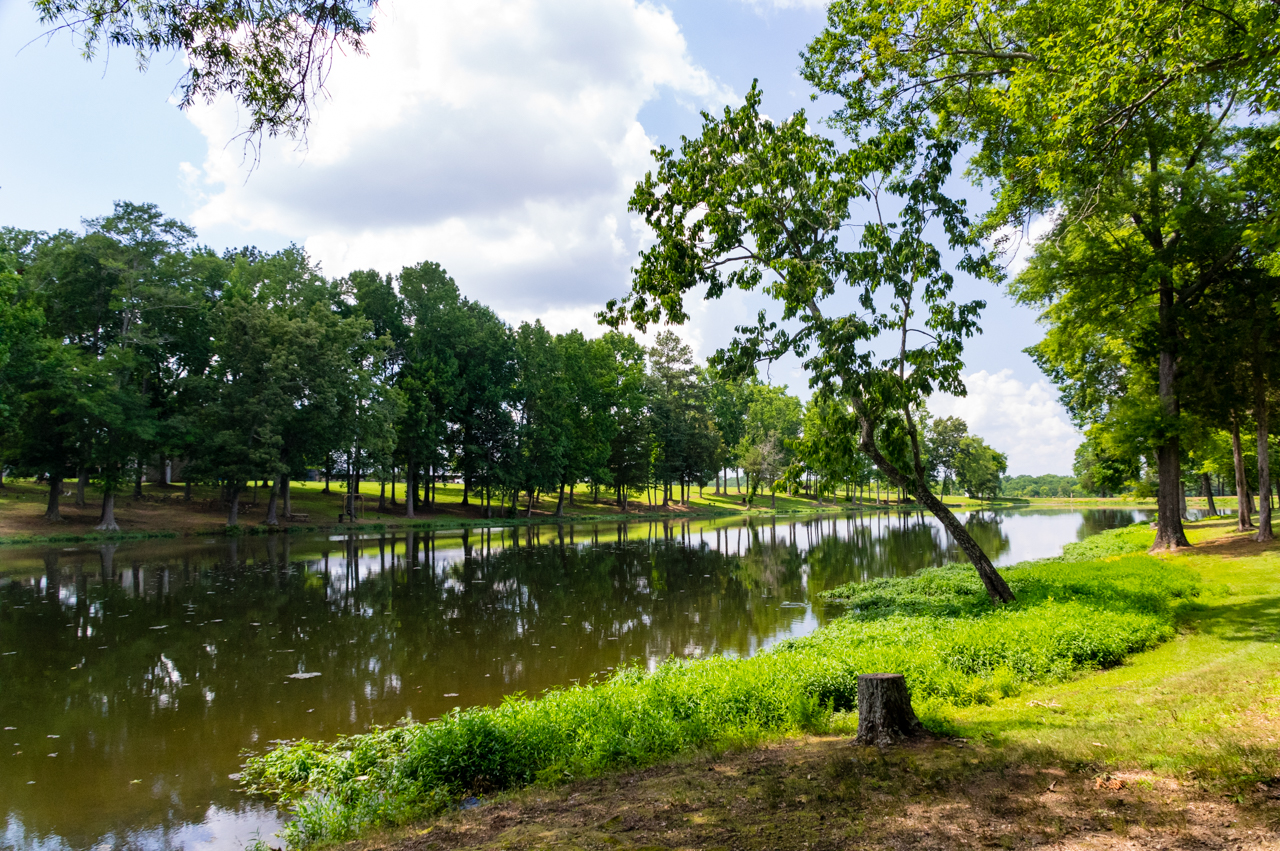 More Than Fish
I thought this was going to be a post about fishing.  Huntsville natives will have to forgive me, but I had never been to Sharon Johnston Park, what was supposedly my first spot scouting out places to fish.  I expected a small park with a lake, what I discovered was 250 acres that required driving around to discover all the amenities!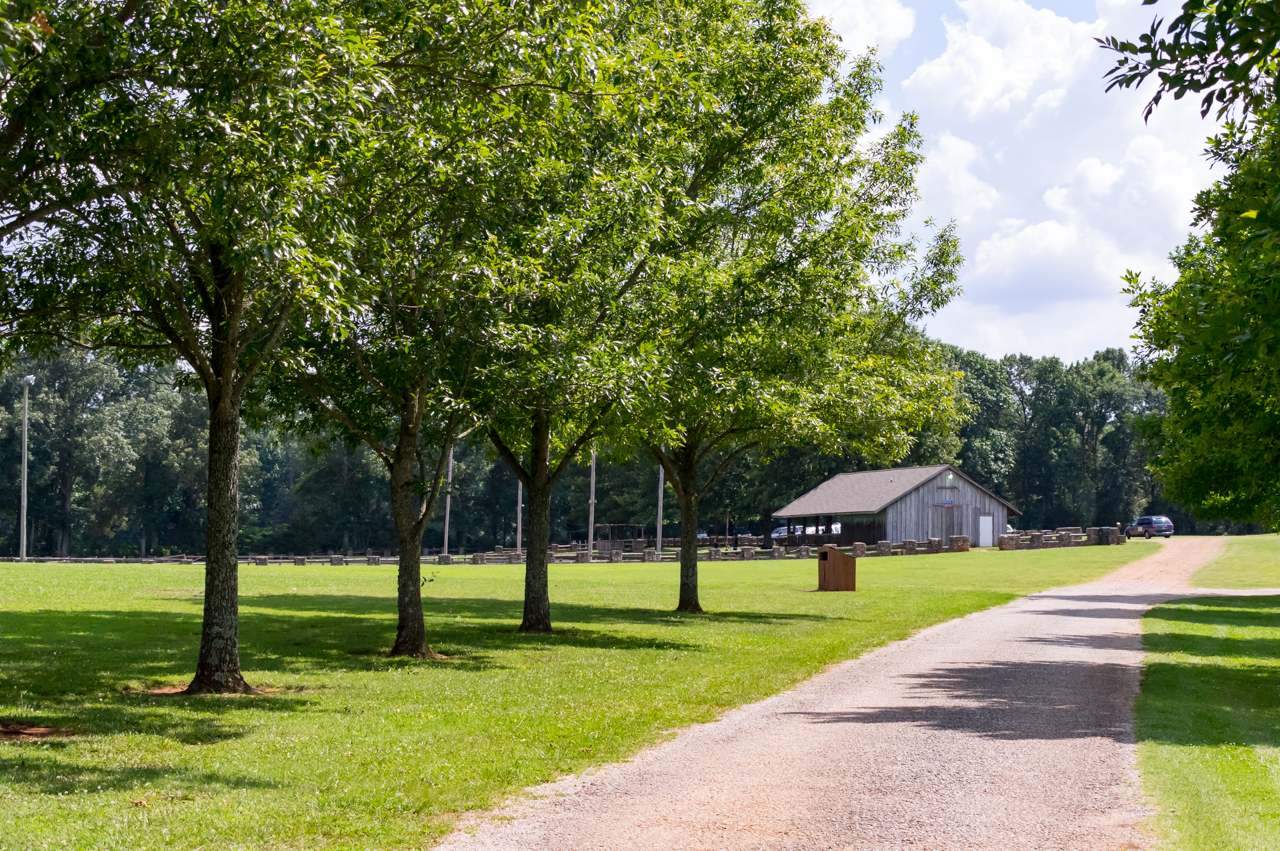 What to Expect
Opened in 1981, Sharon Johnston Park is about 20 minutes northeast of Huntsville in New Market.  The park is a mix of matures trees and wide open spaces for playing, kite flying and burning off steam for the young and young at heart. Park amenities include:
12 picnic pavilions in a range of sizes and a wedding pavilion, all available for rental
1 acre horse and dog show arena
Walking track plus a marked 5k circuit
Covered shooting range with skeet and trap fields, open to non-members for $5/day
Olympic pool, open to the public for $5/day. Swim teams use the pool for events, so check the park calendar before you go to be sure it's not reserved.  The pool has a full concession stand.
12 acre fishing pond stocked with catfish, breem, bass and crappie. A $2 fishing permit required and can be purchased at the Park Office, Campground or Pool.
33 site campground featuring rustic sites as well as full RV hookups and 2 full bathhouses
Modern playground with a big jungle gym
All facilities are handicapped accessible
Getting To the Park
To get to Sharon Johnston Park from downtown, take Highway 72 east and once over Chapman Mountain, turn left on Moores Mill Road.  Turn right on Winchester Road and drive about 10 miles.  Look for the bright blue park sign then turn left on Coleman Road to reach the park.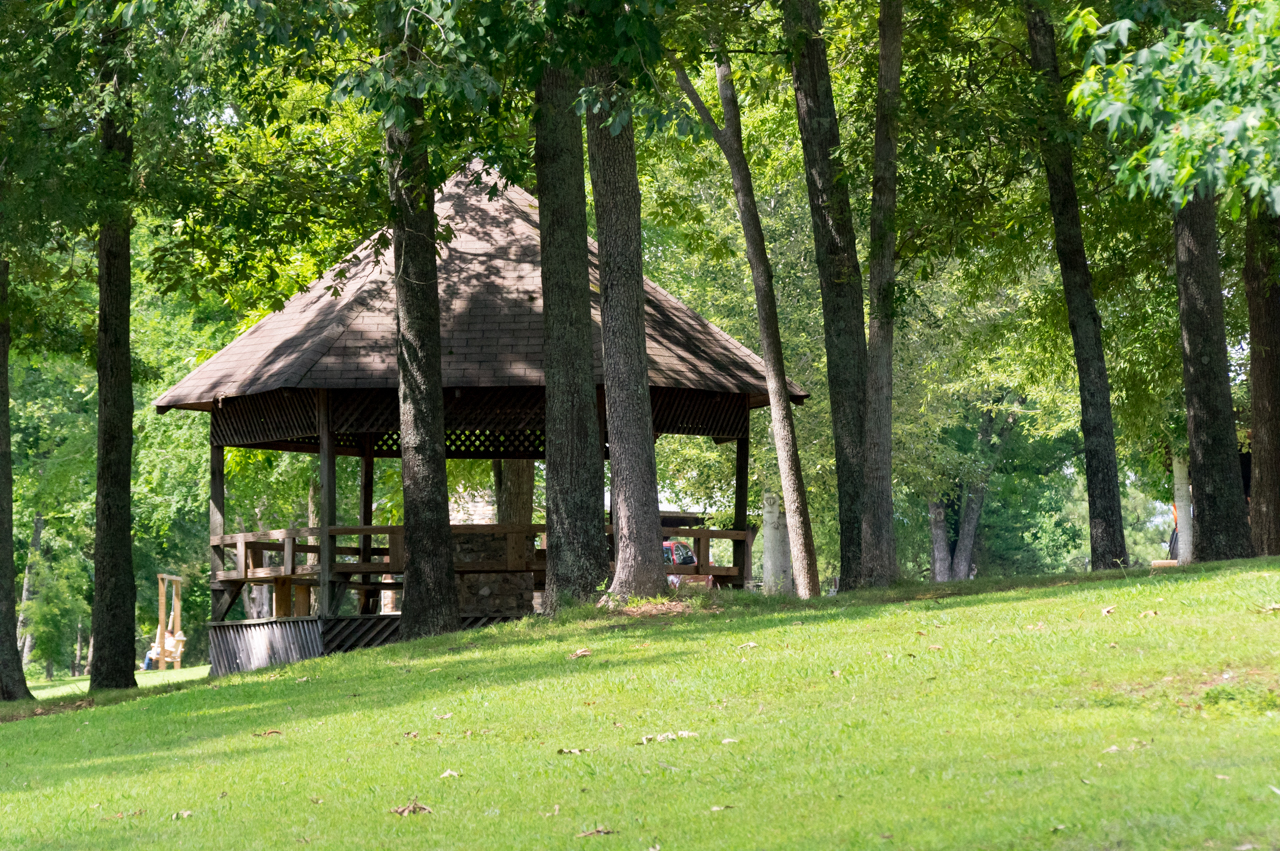 Which iHeartHsv blogger wrote this?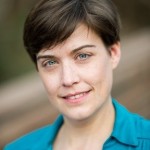 Nicole Castle Brookus is a local food systems consultant, writer, artist & photographer, avid gardener, lover of all things geeky, and the Executive Director of Southern Foodscapes, an organization that advocates for healthy, resilient and sustainable local food systems. In her spare time, she studies the traditional herbal medicine of the southeastern United States and spends time hiking in the woods and foraging for wild foods. You can find a roundup of her content from around the web at www.brookus.com/blog.