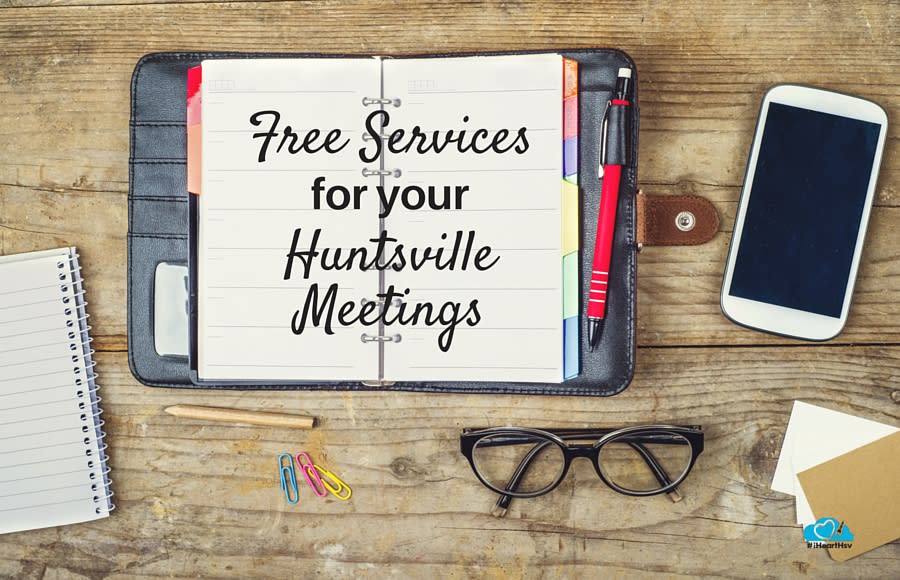 If it doesn't cost a dime, why short-change your guests?
Whether your chosen career path is that of a conference planning professional or somehow you were picked to head up your organization's next big event (we've all been there), it's nice to have a helping hand assisting with the tiny details along the way. All the better if that helping hand costs you absolutely nothing, zilch, nada, zippo, zero! Well, I'm here to tell you, there are a number of free services for your Huntsville meetings, offered by the Huntsville/Madison County Convention & Visitors Bureau, that exist solely for the purpose of making you look good. And they are completely complimentary.  That's right, FREE!
Free Services For Your Huntsville Meetings
REQUEST FOR PROPOSAL ASSISTANCE:
Don't have the time to phone or run by every hotel or meeting venue in Huntsville? Good news. If you provide your group's specifications to the Convention Sales team, they can send out a single request to ever property that you're interested in or that might be ideal for your requirements. Proposals can be returned directly to you.
TOUR/EVENT PLANNING:
Huntsville offers a wealth of venues and attractions to fit every group. Your delegates may enjoy shopping, long for an evening of theatre or be curious about the fascinating past of our Historic Districts. A Convention Sales Manager assigned to your event will assist with the details after you choose an itinerary that makes sense for you.
REGISTRATION ASSISTANCE:
Our friendly and experienced registration assistants make your attendees feel welcome and informed. This service is based on the number of overnight guest-room accommodations used by your group. The number of rooms determines the hours of complimentary staffing available to you.
WELCOME LETTERS:
Upon request, the Bureau will provide a "Welcome Letter" from the Mayor, Chairman of the County Commission and the Bureau's President/CEO.  Print them in your attendee's programs and post them on your website to show guests we're excited they are here.
WELCOME BAG or WELCOME PACKET:
This collection of informational brochures, coupons for activities and attractions, maps of the area, dining and visitor information will have your guests out and about enjoying in the city during free time, adding another level of satisfaction to their impression of your event.
"WELCOME TO HUNTSVILLE" / "WELCOME TO MADISON" BANNER:
Ideal for your registration area, making the message clear that both you and Huntsville/Madison County hospitality industry are happy your delegates are here.
SPEAKERS AND ENTERTAINMENT:
We're happy to provide a list of speakers available in the area, as well as other entertainment venues and charter bus services.
NAME BADGES:
The Convention & Visitors Bureau provides complimentary laser-printed name badges for groups with 300 or more guest rooms that are used by convention delegates. A typed or computer-generated list of names is due two weeks prior to the move-in date. These services can be provided with fewer rooms for a nominal fee.
MEDIA ASSISTANCE:
Simply provide the CVB with a synopsis of your meeting details including the organization's name, meeting name, location, dates, speaker names and any other pertinent information that describes your event, and we'll distribute it to local media.
Overwhelmed and don't want to go it alone or just looking for that little something extra to make your Huntsville event shine? We've got you covered. Help is one quick visit or call away!
Huntsville/Madison County Convention & Visitors Bureau
500 Church Street, Suite One | Huntsville, Alabama 35801
Phone:  (256) 551-2230
And did I mention it's free?