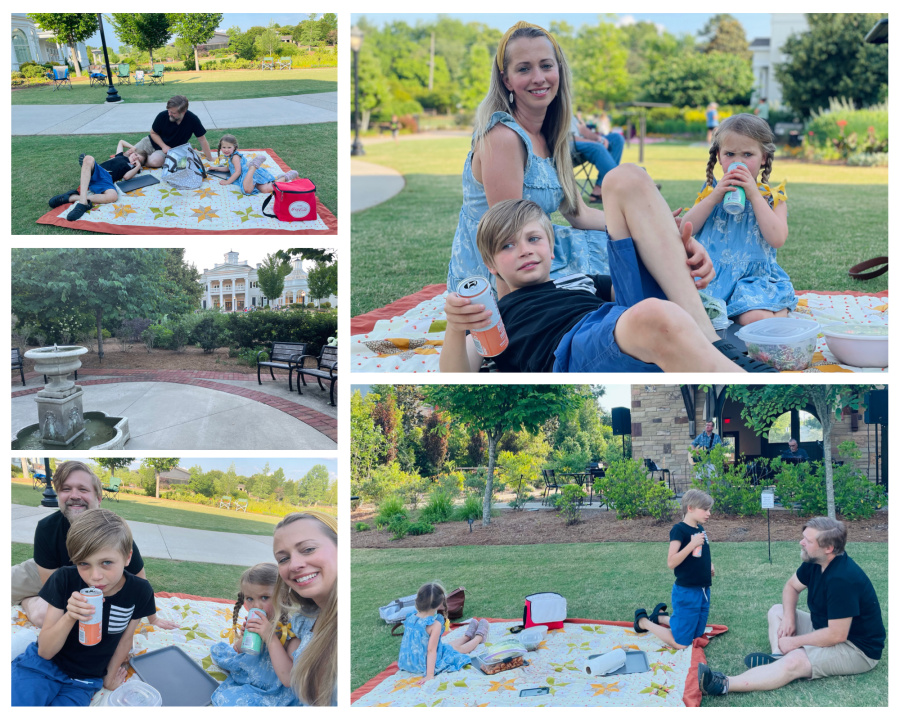 If you love sunsets, live music, nature, and picnics, I've got the perfect budget-friendly date night or family date for you! The Huntsville Botanical Gardens offers a seasonal event called Golden Hour, an extended evening running from May through August, where the park extends its hours from 5:00 - 7:30 on Wednesday nights. With the backdrop of the setting sun, you can peruse the Garden's 118 acres with the ambiance of live music, food, and drink or enjoy a relaxing picnic on the grass.
The Golden Hour is free for Garden members and includes the cost of regular admission for non-members. 
Food and drink choices are available to purchase, with picnic-style food in the cafe, or you can bring your own. Adult beverages are also available for sale; please note guests are not allowed to bring their alcohol into the Garden. 
Our choice of food and drink went along with our choice for most family outings: BUDGET FRIENDLY! So, naturally, we packed a picnic. Every Sunday, I create a meal plan and order groceries. Knowing we were doing Golden Hour on Wednesday, I planned an easy-to-pack supper and ensured I had sparkling waters on hand. My kids consider those a special treat.
Our golden hour meal & outing did not cost any extra money since it was already worked into our meal plan and food budget for the week. For botanical gardens season pass holders, this event is essentially free - if you bring your meal.
What we brought: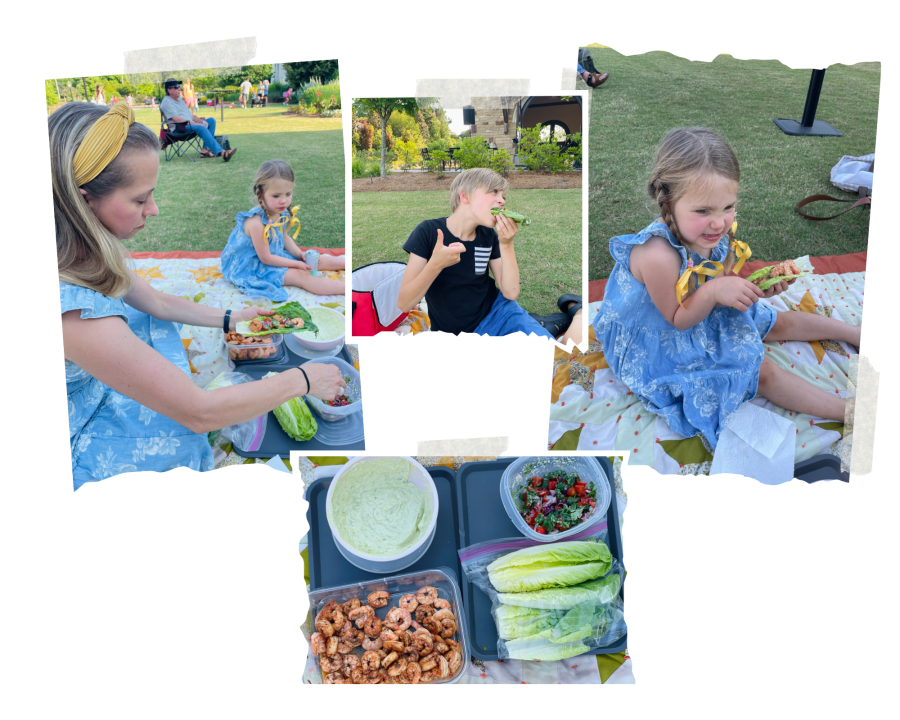 We brought a blanket to have a family picnic. Our dinner consisted of blackened shrimp, lettuce wraps, ice-cold sparkling water, and a quilt. We grabbed plastic spoons for spreading sauce and a roll of paper towels. I cooked the blackened shrimp and chilled it in the fridge, made an avocado cream sauce and a tomato salsa, and grabbed an Ikea tray. I didn't even bring plates - our picnic was entirely handheld! 
Our kids humorously dubbed the meal shrimp boats, haha.
Fun Fact #1: Did you know that eating outside can improve digestion? Eating outside has immense benefits, including putting your body in a relaxed state where digestion happens best!
Live Musical Performances 
Every Wednesday night, a different musical guest performs under the balcony, and the guests spread out all along the green spaces to enjoy their food and company - some kids were dancing, and our son joined in on the fun! 

The music has been divided into themed categories for each month! 
May – Country/Folk
June – Classic Rock
July – Jazz
August – Blended
Exploring the Garden After Hours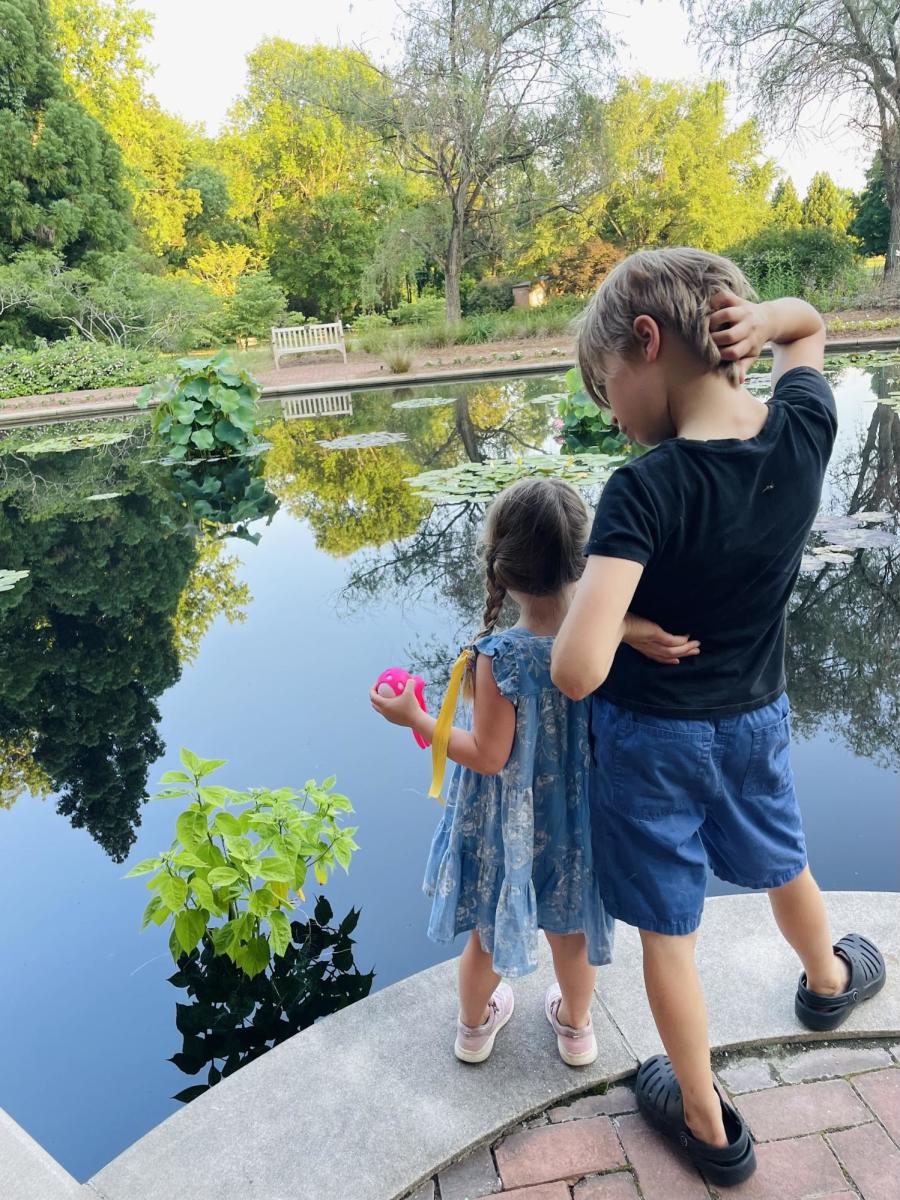 After dinner, we meandered along the garden paths to chase more glorious light! We fought to keep up with our little ones, running from exhibit to exhibit with the joy of exploration. This evening, my favorite stop was the Damson Aquatic Garden, featuring the beautiful water lily pool and gorgeous architecture! Naturally, my children's favorite is getting wet in the play-filled Children's Garden!

Fun fact #2: The golden hour is the magical 'hour' that bridges day and night and is known for providing stunning backlight. It has long been a photographer's preference due to the light's illuminating warm glow that achieves dreamy portraits. It taps into emotions, evoking a happy, youthful, and nostalgic glow on people basking in the descending sun. As a frequent visitor of our gardens, I am here to tell you that the Huntsville Botanical Gardens is a perfect location to experience this beauty!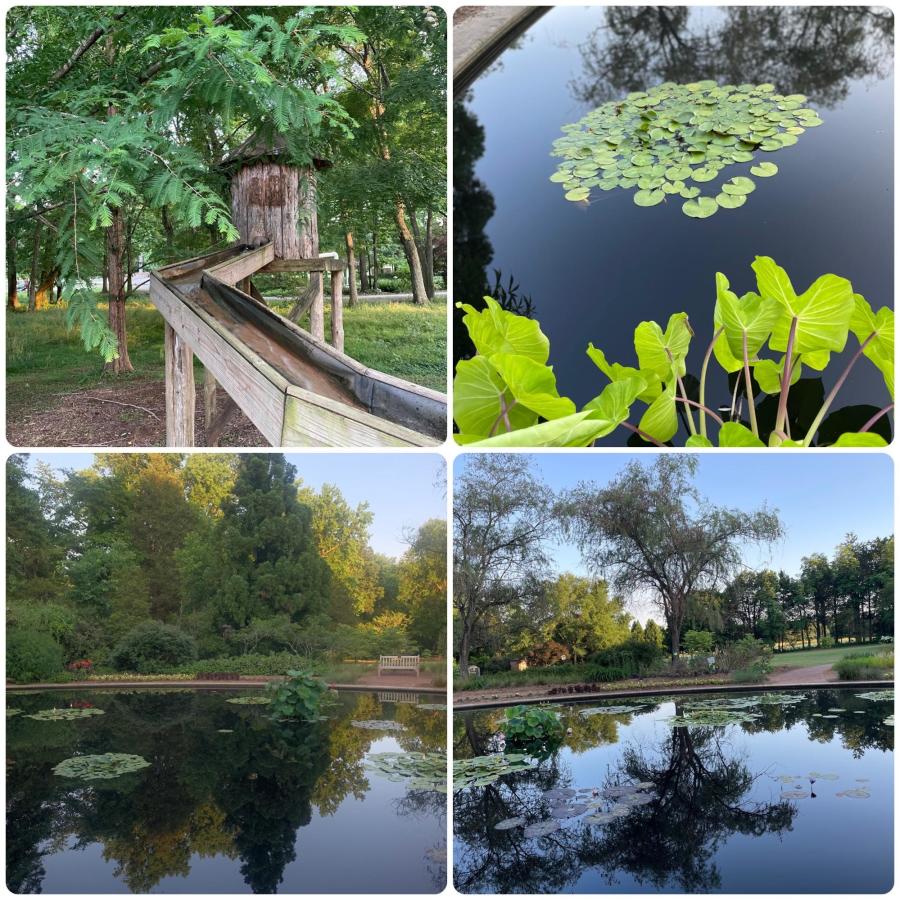 Our family strolled back to our picnic spot, and we had to stop at the hammock swings for some relaxing time! There's something about gazing upwards into the skies. Make sure to take in all of the swings this summer! 
Know Before You Go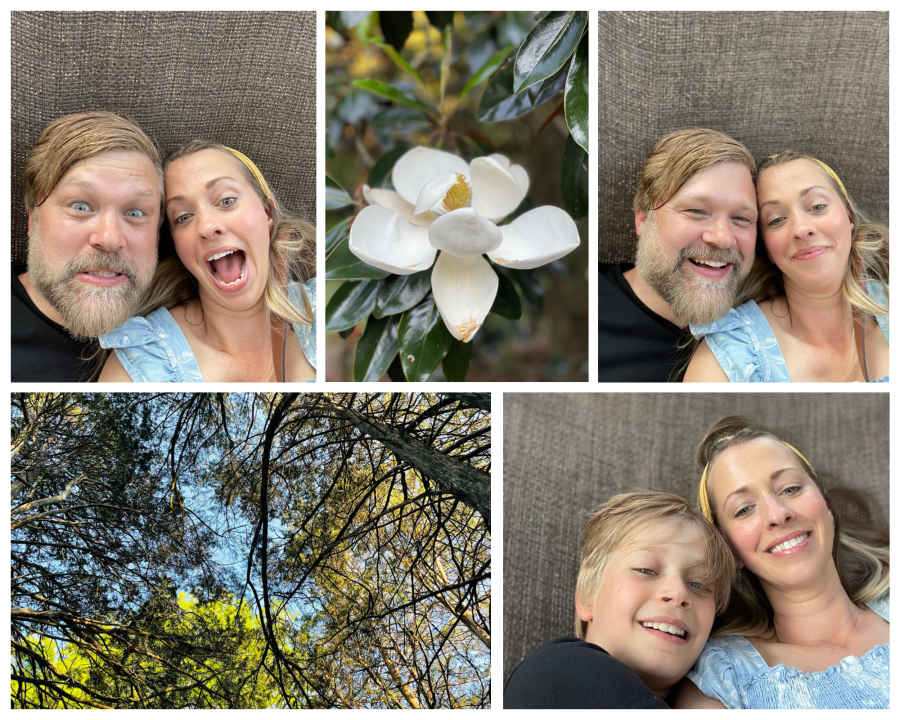 The Huntsville Botanical Garden Golden Hour event is every Wednesday through August from 5:00-7:30.
You'll need to bring: lawn chairs, blankets or quilts, picnic food, and cold drinks. You could also pick up your favorite deli sandwich or sushi for a memorable evening! 
I've always had a proper respect for the Golden Hour, due partly to my coastal upbringing. Still, I'm embarrassed to say I'd assumed golden hour was only magnificent on the beach! Imagine my surprise in the year 2020 when I left the coast and first experienced the Golden Hour nestled between mountains in a valley! Moving to Huntsville, I bought a Botanical Gardens membership before I had an Alabama driver's license or a local doctor. Being accustomed to the beauty of the beach, I knew I would need an open green space to take my kids locally. Getting immersed in nature is almost as rejuvenating for me as a $75 therapy session. When I heard that the Botanical Garden had a recurring Golden Hour event from May through August on Wednesday nights, I knew I needed to check it out!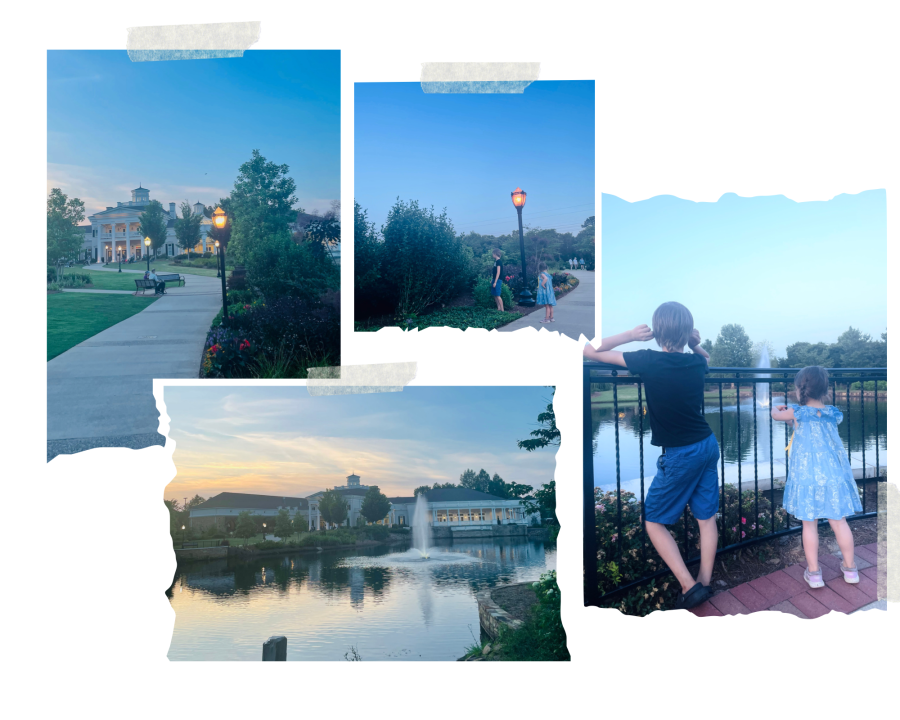 As the sunlight dimmed, I woke my husband, who had been lulled into a short nap on our quilt, tired from his busy day, full of good food, and relaxed by the peaceful atmosphere. As we packed our things and walked everyone to the car, he said to me, "We've got to make a habit of this for the Summer. Like a family date night, of sorts." I enthusiastically agreed.