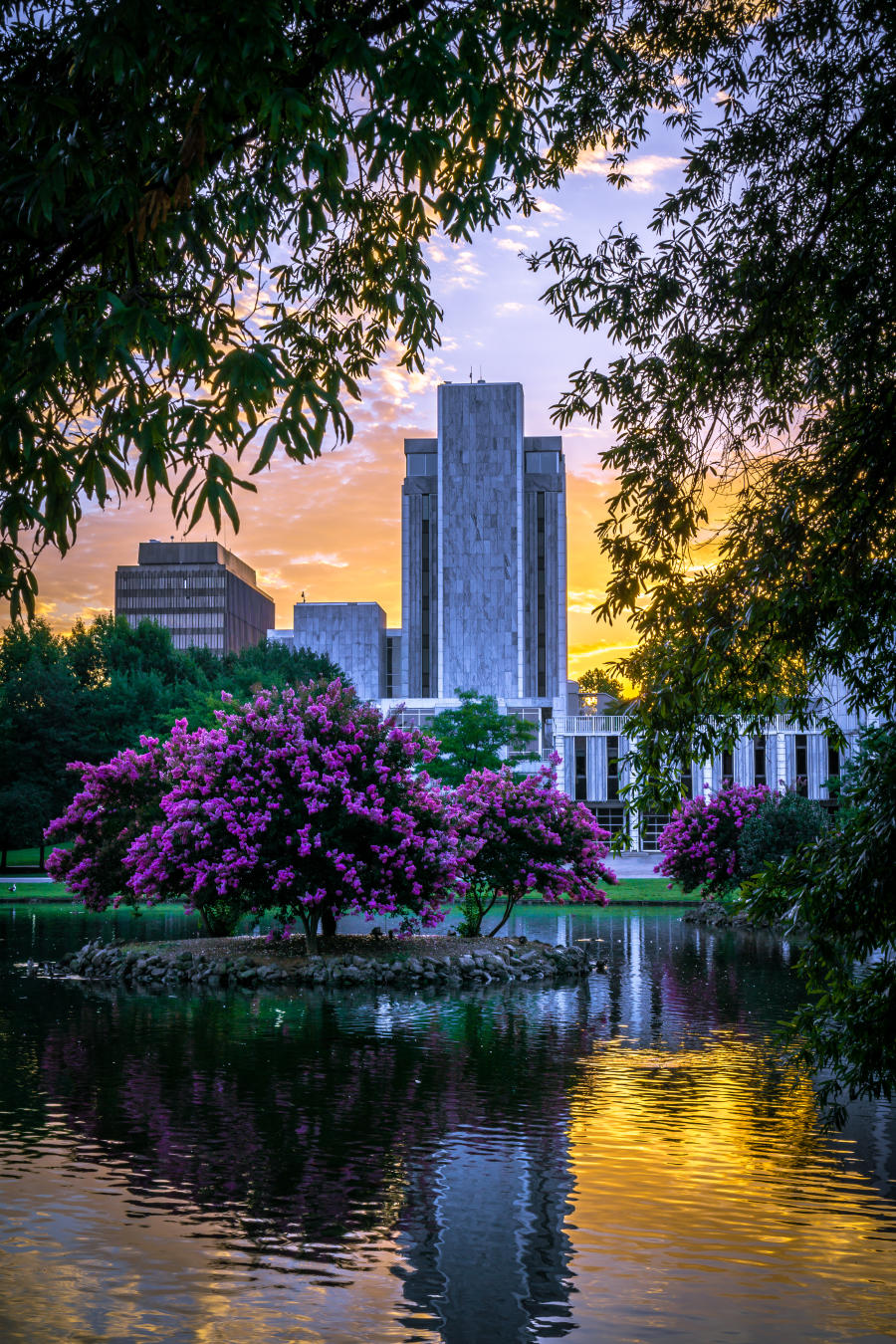 Everyone is eager to travel right now… you don't have to go far for a great vacation, though! In between your big travel plans or just to have a short getaway (from your house), you can explore the city you live in!
Family Staycation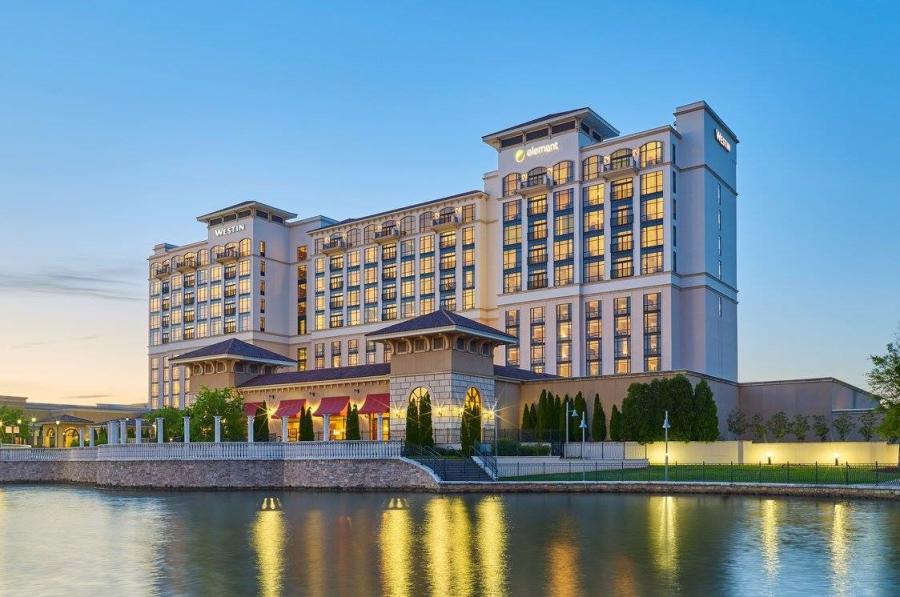 Stay (with a pool!) at Element Huntsville or The Westin Huntsville. Located at Bridge Street Town Centre, you can enjoy being centrally located to a lot of activities in the city. Plus, it's pet-friendly! The furry family members could use a vacation too!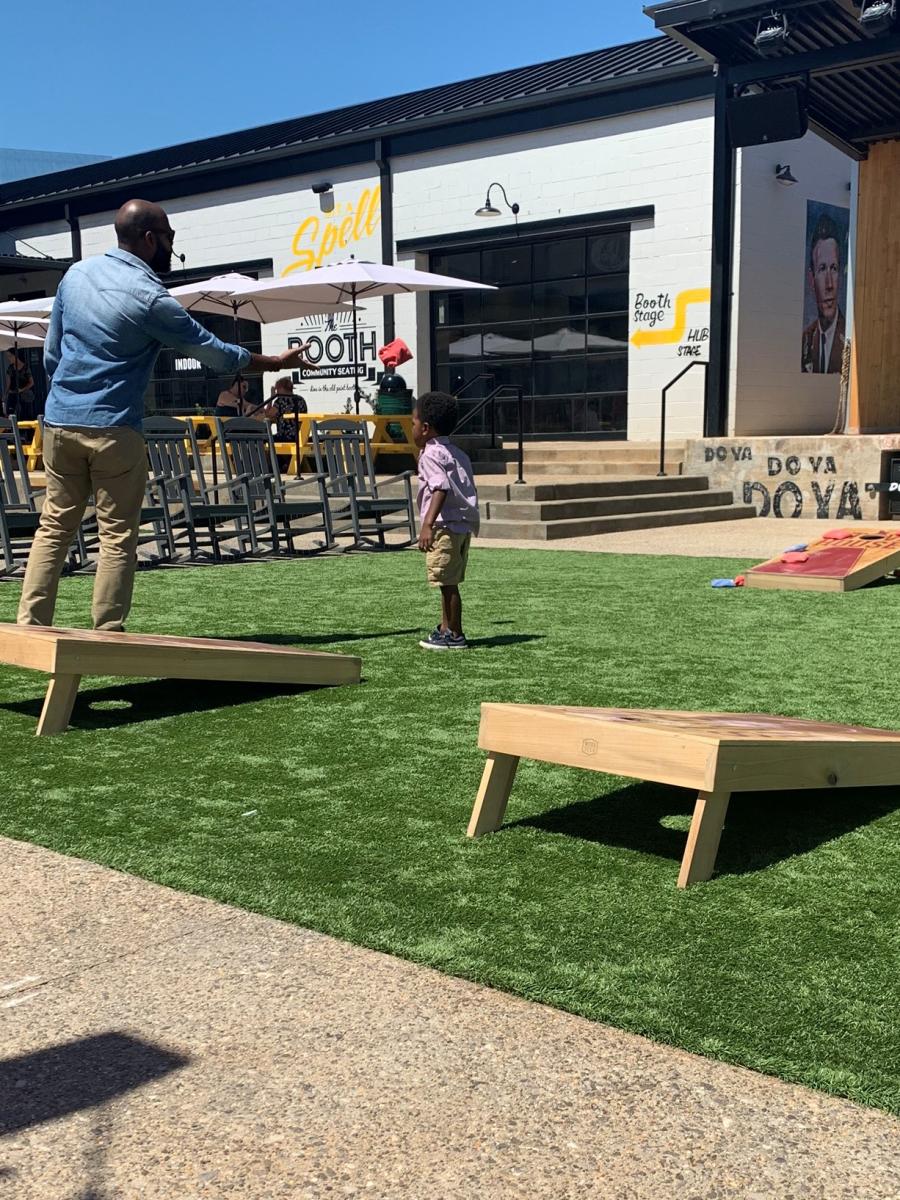 Eat at Stovehouse. With a food garden, lawn games, and live music or movies every week, this place is the perfect stop for your family. Parents, head to Pourhouse for the grown-up goodies. Nearby, another family favorite is Toy Box Bistro. Get ridiculously good appetizers and sandwiches in the "nerdiest" toybox! Your kids are guaranteed to love this restaurant with wall-to-wall toys to look at and even some to play with!
What You Should Do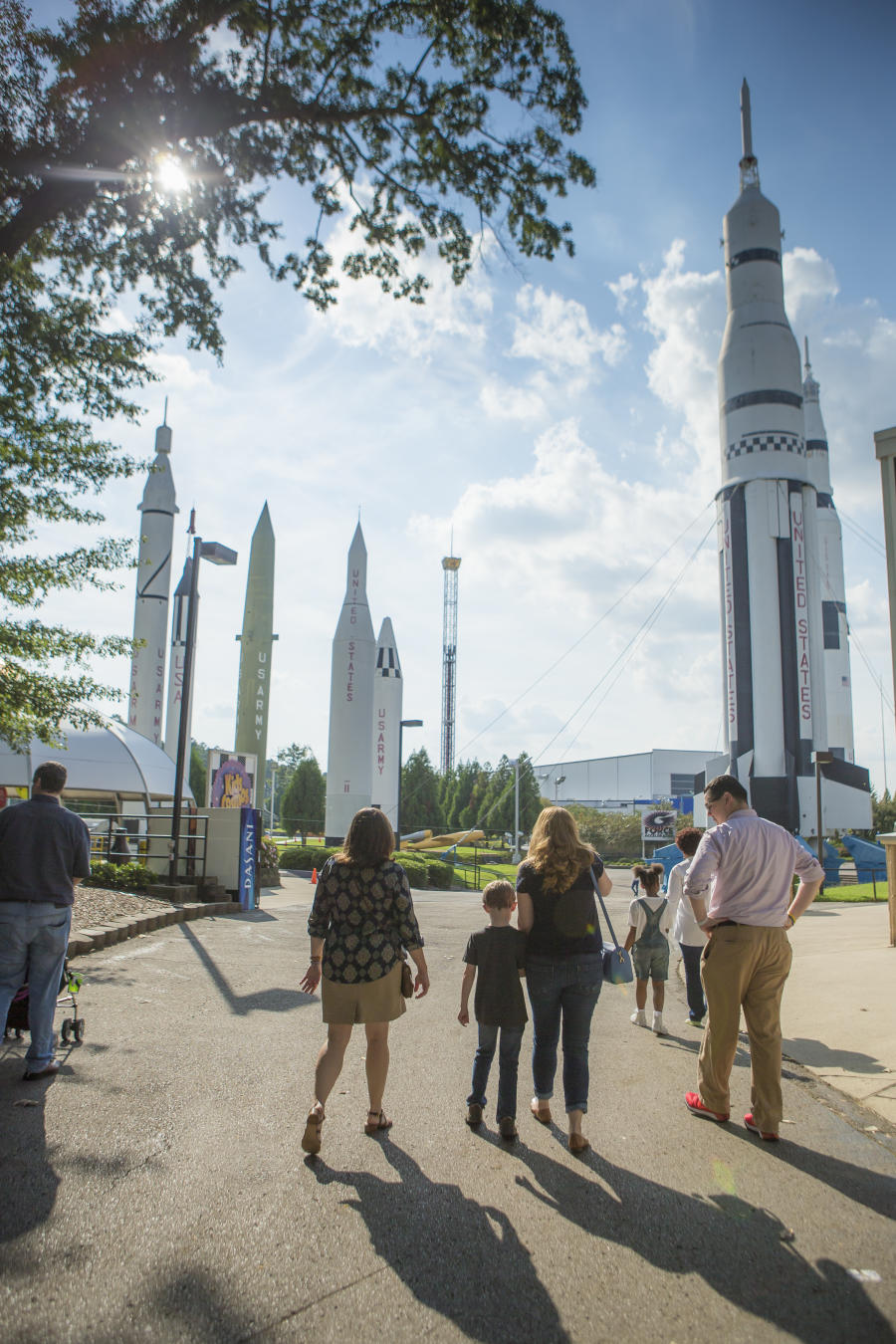 Splash Pads - The City of Huntsville operates two splash pads your kids can enjoy for free. One at Dr. Richard Showers, Sr. Recreation Center and an Everybody Can Play Splash Pad located in Brahan Spring Park which is accessible to all children.
Insanity Complex - Located in Madison, this complex has so much! From a skate park, to batting cages, to roller skating, to an arcade, you're guaranteed to find something for everyone.
Burritt on the Mountain - Take a walk through time and see what life was like on the Alabama mountain farm in the 1800s. Your kids will definitely enjoy the barnyard!
U.S. Space and Rocket Center - Take your kids on an out-of-this-world exploration through space and time and see the rocket that put Huntsville on the map. After going through the museum, experience three times the force of gravity on the G-Force Accelerator!
EarlyWorks Children's Museum - This indoor museum is perfect on those hot or rainy days. It explores history and sciences in a fun hands-on way. It's perfect for toddlers to 8-year-olds to play the day away.
Lucky Duck Scavenger Hunt - There are 14 ducks hidden around downtown Huntsville, can you find all of them? A fun and unique way to explore downtown and, if you find all the ducks, you get a special prize!
Horseback Riding at Star HB Farms - Explore miles of trails and scenic outlooks throughout Madison County on horseback!
For more ideas, check out this itinerary from our friends at Rocket City Mom.
Couples Staycation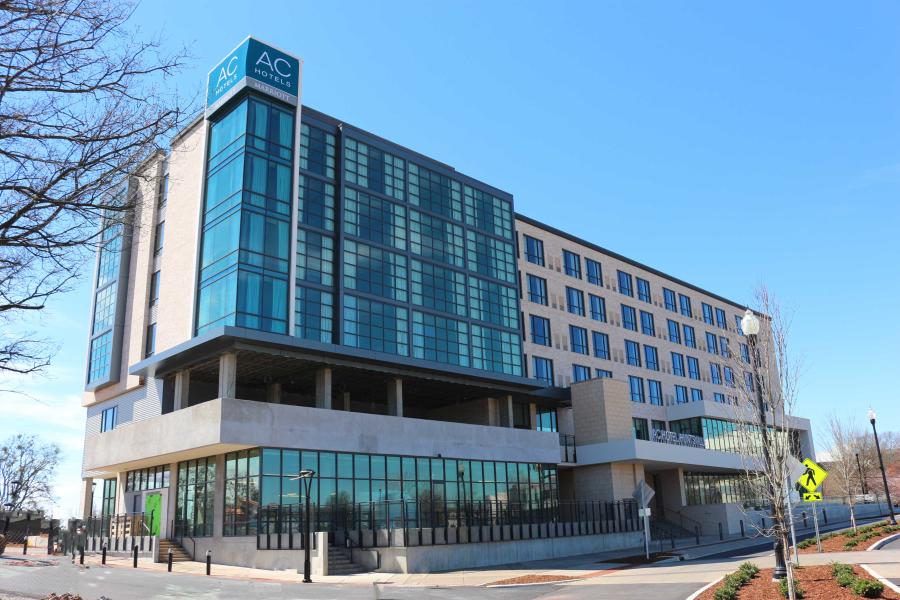 Stay at the AC Hotel by Marriott in downtown Huntsville. Looking for a romantic place to overlook the city? This is your stay! Plus, the hotel is home to the incredible BarVista that lets you take in a rooftop view of Big Spring Park while sipping on an Old Fashioned or Spicy Margarita.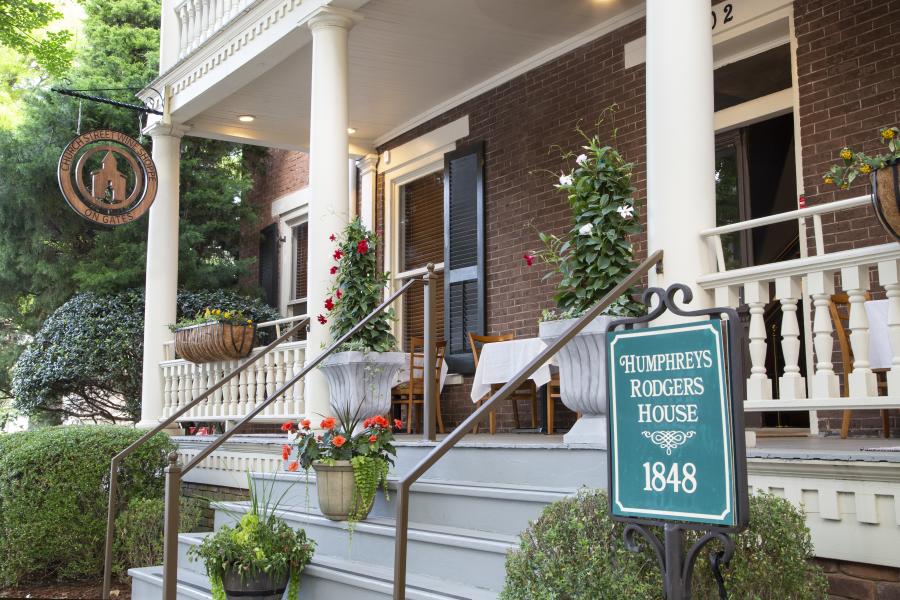 Eat at Church Street Wine Shoppe on Gates. Located in the historic Humphreys–Rodgers House, in the heart of downtown Huntsville, the newly opened restaurant and wine shop gives you a gorgeous backdrop for an intimate dinner. Another perfect place to grab food is Good Company Cafe. Serving brunch all week, this is the perfect, cozy cafe for the two of you. Grab the necessary brunch combo of a coffee and a mimosa to kick off your staycation. For a more formal experience, explore Huntsville's upscale dining options.
What You Should Do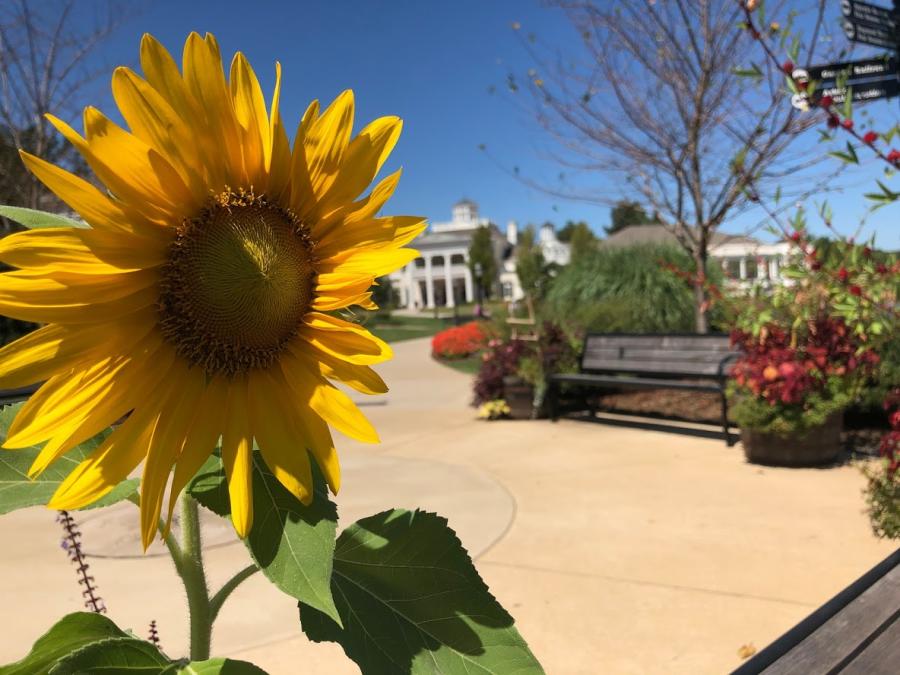 Coffee, Cocktail & Beer Trails - Caffeinated or Inebriated? If you want to take either or both adventures you can stop by the Visitor Center to pick up your Downtown Huntsville Craft Beer Trail, Downtown Huntsville Craft Cocktail,  and Downtown Huntsville Craft Coffee Trail maps. If you collect all the stamps, you could win a unique bottle opener or mug!
Huntsville Botanical Garden - Take a walk through the always picturesque garden which, of course, is the perfect scene for your dreamy photos together. Make sure to check their events calendar to see what special exhibits or events they have going on when you plan to visit.
Cocktails at the View - Every Wednesday through October, head up to Burritt on the Mountain for Cocktails at the View. Sip delectable drinks and snack on delicious food while overlooking all of Madison County on the top of Round Top Mountain.
Catacomb 435 - Don your glitz and glam and slip on down to downtown Huntsville's newest cocktail bar. This speakeasy is hidden below the streets of Huntsville. You'll need to make a reservation in order to gain the password to go in.
Historic Homes in Twickenham - The charming neighborhood downtown is a great place for a lovely stroll with your partner. You can even take an online guided tour with the Digital Huntsville History Tour!
Looking for more suggestions? Explore these additional weekend getaway ideas for couples.
Adventurous Staycation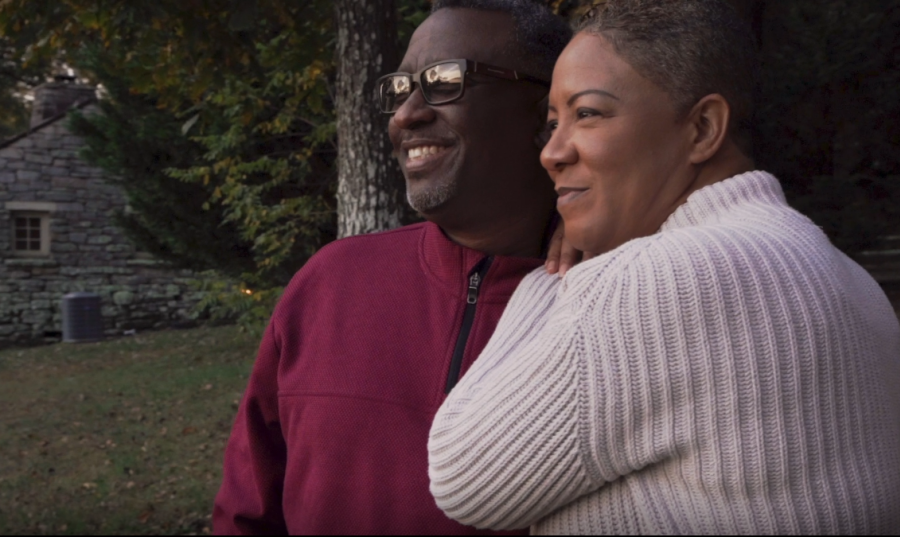 Stay at the Monte Sano State Park Cabins. Get rustic on the mountain! You can rent a cabin in Monte Sano State Park and have an incredible view of the city. Walk out your front door and right onto the trails. Plus, it's only a few minutes to downtown!
Eat at Phat Sammy's in downtown Huntsville just minutes from Monte Sano Mountain. Phat Sammy's is definitely one of the best places in the city! With weekly specials like Hawaiian Fried Chicken and signature drinks like Caribbean Log Cabin (with bacon-fat-infused whiskey), every visit feels like a new adventure! If you happen to be in town on the first or third Friday of the month, head to a downtown Huntsville Food Truck Rally.  Want your palate to go on an adventure? Hit up the food truck rallies for a variety of things for you to try.
What You Should Do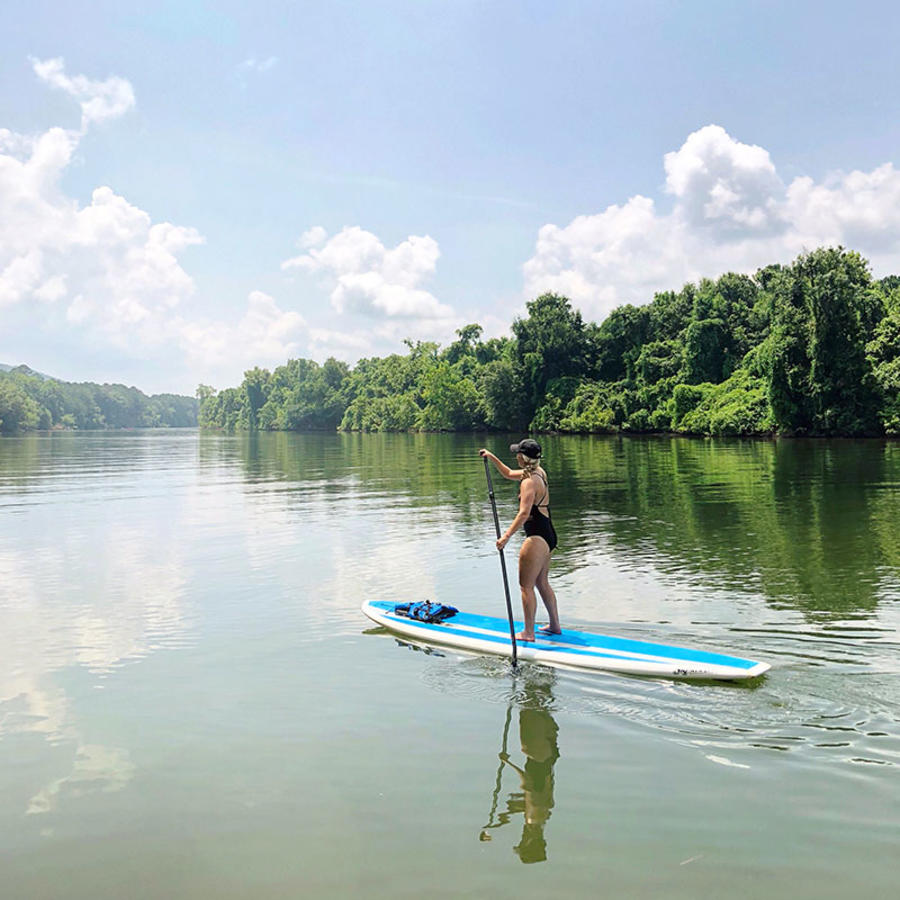 High Point Climbing - Live out your rock climbing dreams at the High Point Climbing Gym. If you're experienced or just wanted to try it out, they have numerous options for you.
Hiking - Huntsville is home to plenty of hiking trails. If you're a pro or just starting out, there is a route for you to explore. Check out the Land Trust of North Alabama to find a list of local trails!
Ditto Landing - Want to go fishing, camping and enjoy the water? Ditto Landing is for you. Rent a kayak, canoe or paddleboard from nearby providers and explore the marina!
Kayaking - Definitely one of my favorite pastimes! The Flint River is a short drive out of the city and an easy, beautiful day trip. There are numerous kayak and canoe rental places if you don't have your own.
Paddle Boarding - Hit the water on a paddleboard and explore a different area of the Tennessee Valley. You can rent paddleboard equipment, take a guided tour or get a private lesson!
Zip Line  - Stay in the mountains and zip line through the trees! This adventure is a perfect way to enjoy the great outdoors and see some of the Rocket City.
Sports Staycation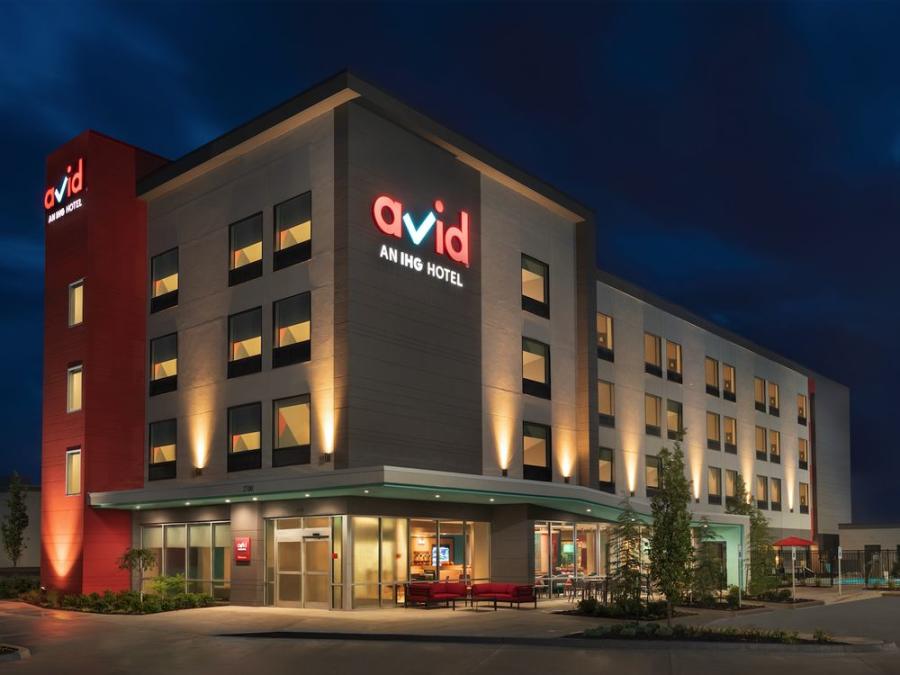 Stay at Avid Hotel in Madison. This is a central spot to so many things in Madison and just off the 565 Interstate. Visiting for a Trash Pandas series? You're in the best spot!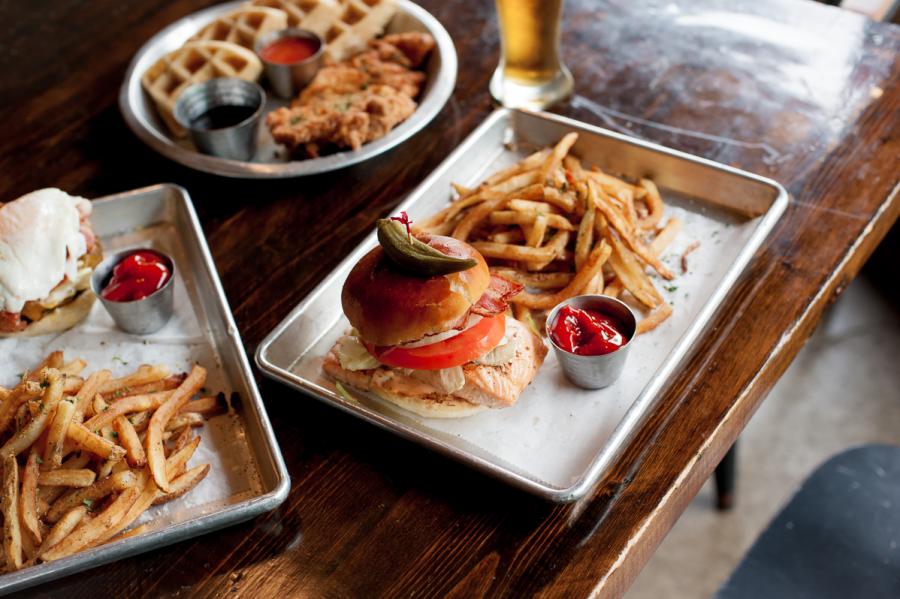 Eat at Old Black Bear in historic downtown Madison. This brewery pub is full of amazing food, drinks, and always has the game on to watch. If you are a fan of soccer - or as the rest of the world calls it, football - then head over to The Poppy & Parliament in downtown Huntsville to watch a match. The English pub has fish and chips along with European beers and beverages. Baumhowers has a huge menu and tons of drink options, PLUS tons of TVs, enjoy whatever game you want to watch! Finally, if you are into the Olympics, The End Zone is your place to watch them. Grab a plate of wings, your favorite beer, and cheer on Team USA!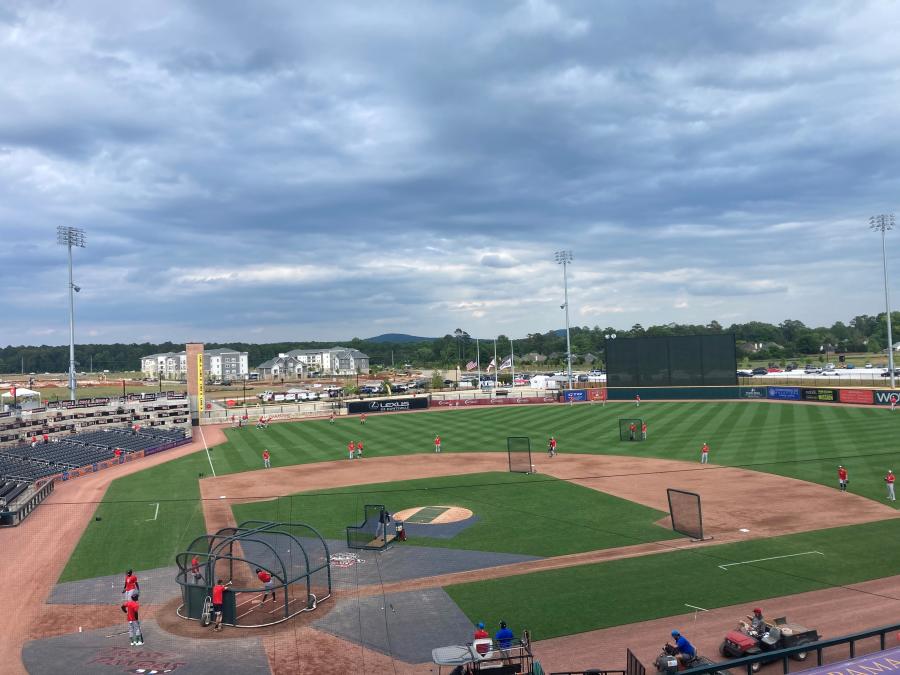 What You Should Do
Rocket City Trash Pandas - Make sure to go see the Trash Pandas play their inaugural season! You HAVE to try at least one of the park specialties like the Dumpster Wrap.
Mountain Biking - Explore the woods on two wheels and ride the trails we have to offer on Monte Sano Mountain or Wade Mountain. 
Axe Throwing - Axe Throwing has become popular and Huntsville has a few places you can go! Stop by Bad Axe in downtown Huntsville or Civil Axe Throwing at Campus No. 805. After you're done, you can grab a drink at a local bar!
Huntsville Speedway - Did you know Huntsville has a race track? If you're wanting a one-of-a-kind experience, go out to the Huntsville Speedway to watch local racers compete and eat some dang good stadium food.
Stars and Strikes - There is something for literally everyone here. Stars and Strikes is filled with arcade games, laser tag, bowling, bumper cars, and an escape room. Spend a whole day here exploring all they have to offer!
TopGolf - Take a swing rain or shine at TopGolf in the MidCity District. With great food and your own bay, you don't have to be a pro to enjoy smashing a few golf balls!
Arts Staycation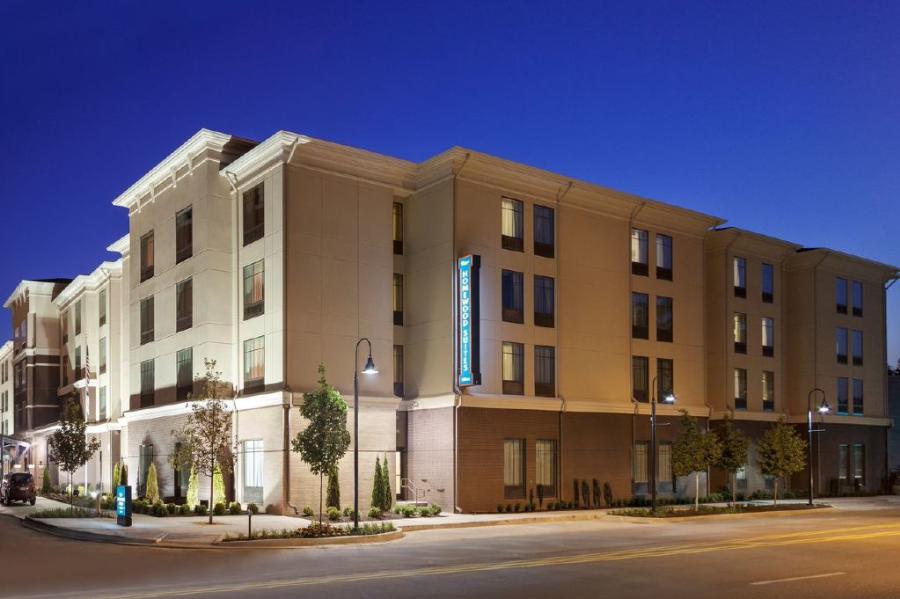 Stay at Homewood Suites in downtown Huntsville. Walk out the front door and start exploring all the downtown art! You can start right in Twickenham and move your way into downtown. You're right by a Publix and some amazing food in the area. A short walk away is Big Spring Park.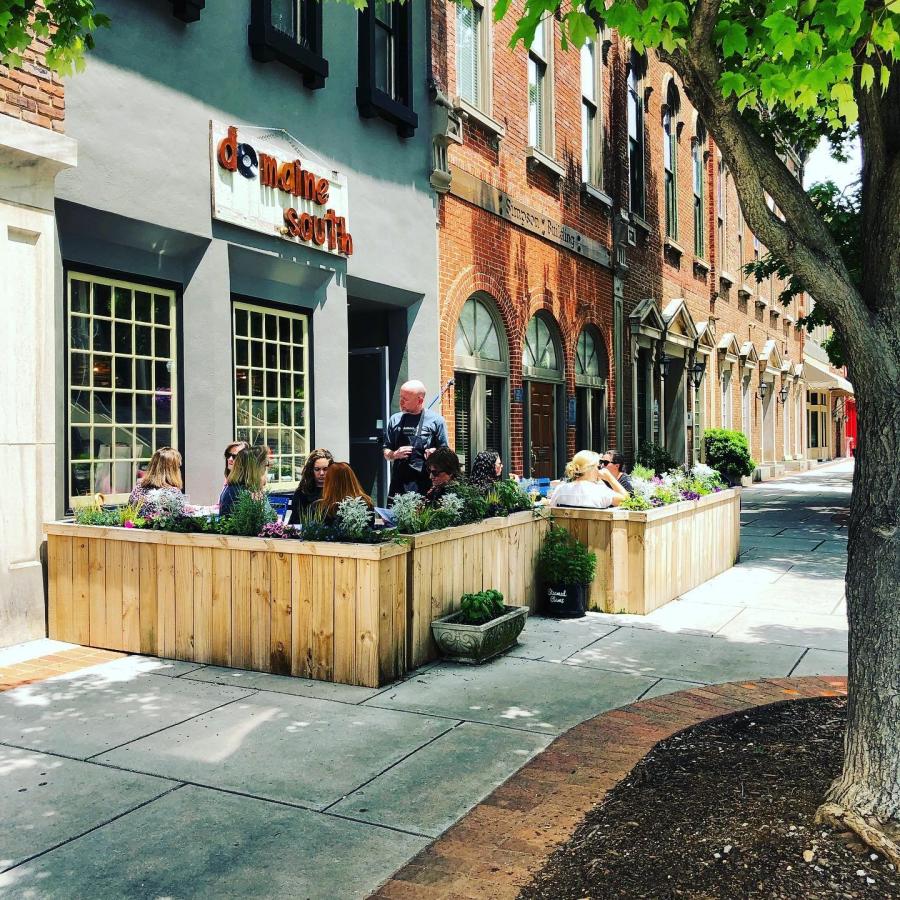 Eat at Domaine South on the downtown Huntsville courthouse square. Kitschy and cute, this spot is best if you're looking for your food to be the art. Every item has the perfect pairing of wine. It's also close to Harrison Brothers Hardware that has incredible handmade items for gifts or putting in your home. Another place to grab some artisanal food is Canadian Bakin. Creative bagel sandwiches that will literally give you life! My fav order: Q'Becco with Avocado and Mayo and an iced Miel coffee. Can't go wrong! Plus you're just across from the downtown Huntsville Visitor Center to get more information on the best places to go for the arts.
What You Should Do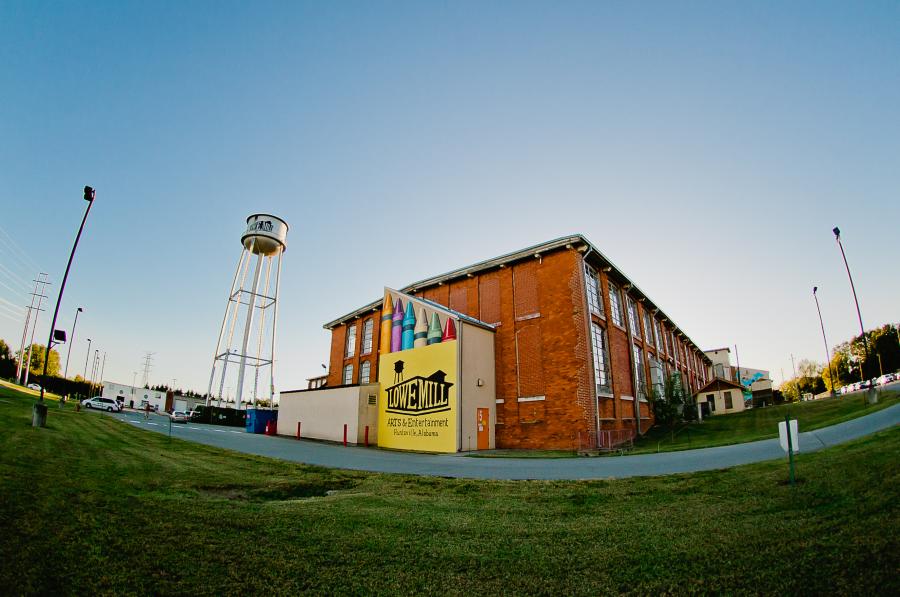 Secret Art Walk - All around downtown Huntsville, there are nooks and crannies filled with art. There are 19 stops on the Secret Downtown Art Walk. Can you find them all? Stop in for a to-go drink before you start the walk if you want to walk around with a purple cup in the entertainment district.
Huntsville Museum of Art - With stunning exhibits year-round and a permanent collection that inspires, this is one stop you need to make. They offer $5 after 5 pm each Thursday to sip wine while enjoying art.
Classes at Lowe Mill - You can walk among Lowe Mill's artists and galleries for inspiration before you head to one of their many classes. You can try everything from painting to sewing to pottery classes!
Book A Photographer - Want to get your staycation documented? Reach out to a local photographer to snap some gorgeous photos of you with all the murals!
Shenanigans Theatre for Comedy - In the mood for improv or stand up or something totally different? Check out Shenanigans Comedy Theatre. There's a show for everyone and you're guaranteed to have a good time!
Catch some Live Music - You can head out to nearly any brewery or bar in the city and hear some local or regional musicians. Check out HuntsvilleMusic.com to see who is playing locally too!