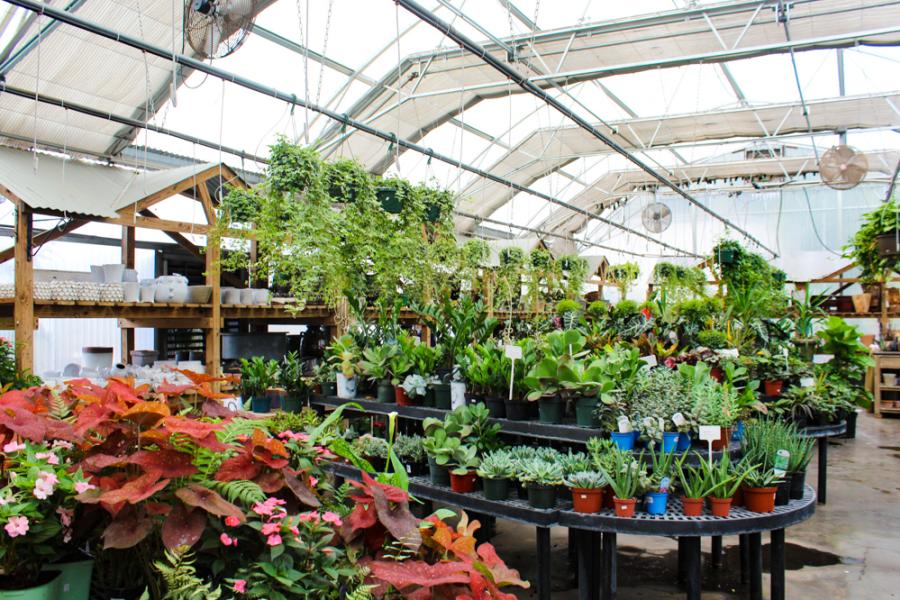 Do you consider yourself a "crazy plant parent"? It's a term of endearment that is growing (pun intended) more popular by the day. Lately, it may seem like interest in beautiful indoor plants has become more mainstream. From Calatheas to Fiddle Leaf Figs and Monsteras, plants add color, character, and even some extra oxygen to your home.
Huntsville has several boutiques and shops where you can buy a wide variety of plants to brighten your home and add a dash of comfort. We have plants in pop-up shops, outdoor markets, cute mobile trucks, and wide-open nurseries. Next time you're in the market for some plants, try these shops in the Rocket City!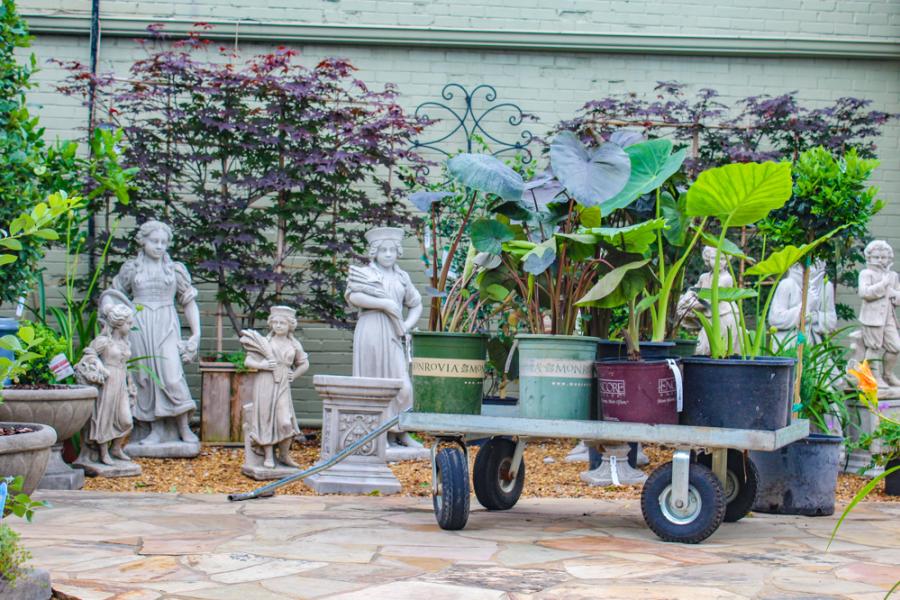 A trip to Brooks & Collier feels like stepping into a scene from The Secret Garden. While the store is known for its well-made outdoor furniture and home décor, it has a robust garden area where plant enthusiasts can find Ferns, Succulents, Pothos, Dracaenas, and endless others. They also sell soil, gardening tools, and pots—everything you need to keep your plant hobby thriving.
Brooks & Collier has been serving North Alabama since 1946. They have a history of good service and lots of plant experts on staff who can help you pick the ideal plant for your home—taking lighting, placement, watering habits, and other factors into account. If you're new to the plant world and want to try out your green thumb with a lower-maintenance choice, purchase a pothos. They have plenty!
ADDRESS: 813 Meridian St N, Huntsville, AL 35801

Botanica, a houseplant shop out of Birmingham, recently planted its roots in a second location on Governors Drive in Huntsville. This boutique shop carries varieties large and small, pots, baskets, branded apparel, and even small gifts and plant accessories. One reason to visit this shop is that they carry both popular plants and some more unique ones. They are also well priced and of great quality.
A bonus for fashionistas is the additional boutique located inside - basic. is a slow fashion store, offering high quality and ethically made tops, dresses, shoes and more.
If they are out of your favorite plant, you can sign up on their website to get an alert when it comes back in stock. This way, you will never be without your Ponytail Palm or Maidenhair Fern again. Plant accessories that caught our eye include macramé plant hangers, geo wall planters, and beautiful watering cans.
ADDRESS: 414 Governors Drive SW, Huntsville, AL 35801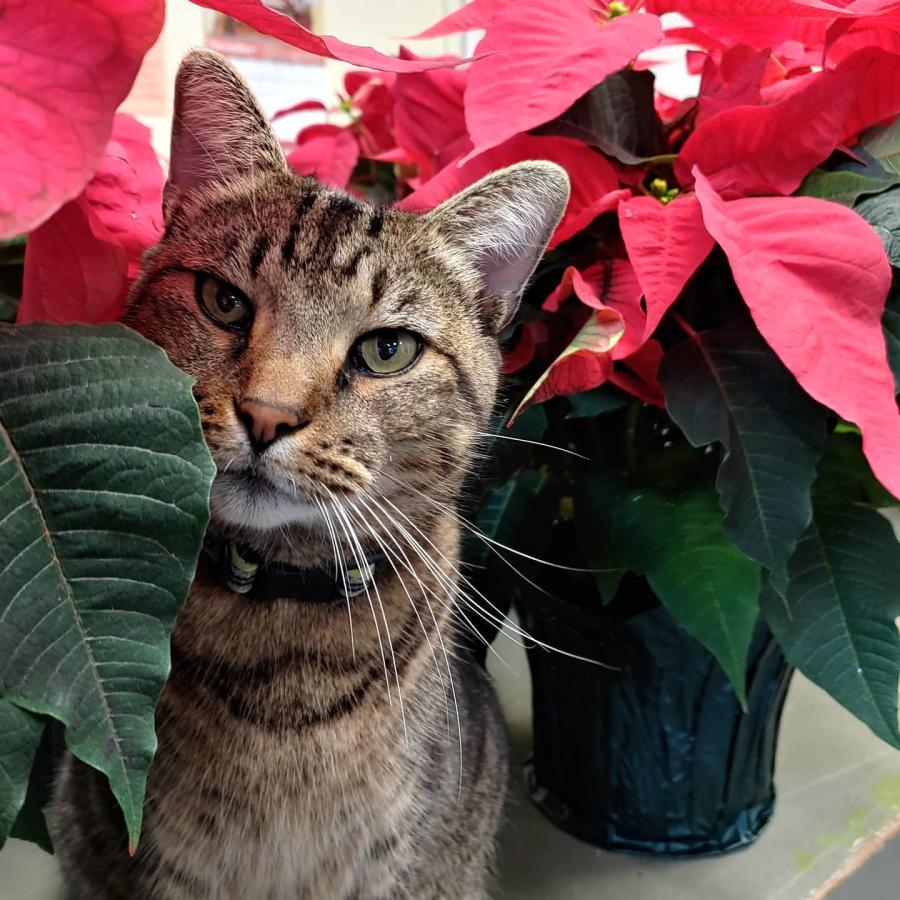 A family-owned operation, Bennett Nurseries was started in 1965 and is still regarded as one of the best places in the city for plant-lovers and gardeners. They specialize in annuals for all seasons, perennials, hanging baskets, trees, fruits, vegetables, and more that can take your plant hobby outdoors.
This nursery has won several awards both local and national and houses some serious plant experts. There's classical music playing as you search the grounds and Starbucks coffee served daily. Bennett wants guests to enjoy the experience.
So whether you're growing roses, hydrangeas, or simply want to add a little variety to your home garden, Bennett Nurseries is the place to go!
ADDRESS: 7002 Memorial Pkwy NW, Huntsville, AL 35810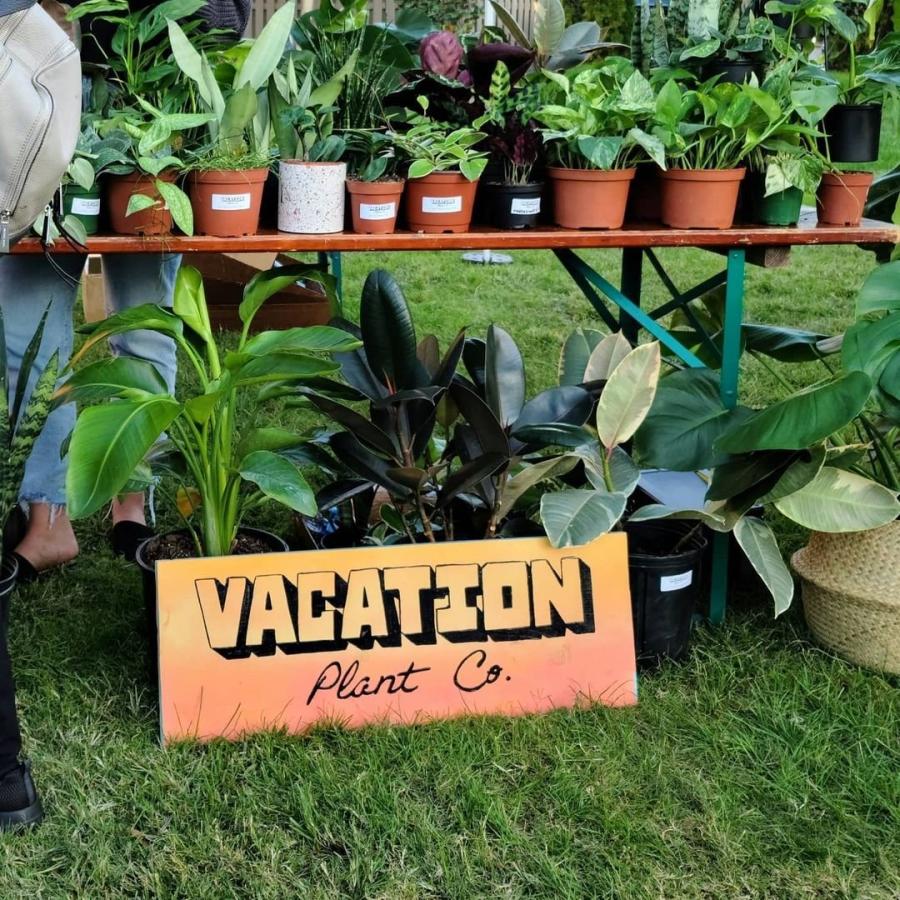 Photo Credit: @ellearra
How can anyone NOT love Vacation Plant Co.'s slogan? "Dedicated to making your home a plant paradise." Sounds good to us! This houseplant shop offers tropical and desert plant varieties like Monstera Deliciosa, Prickly Pear Cactus, Fiddle Leaf Figs, Snake Plants, and much more. They also carry a few gift items and accessories.
Currently, you can catch Vacation at pop-up events around the city. Want to see them soon? Head over to Greene Street Market on Thursdays from 3-6 p.m. or over to Rocket Republic Brewery on some Saturdays. They keep a running record of where they plan to appear on their Instagram account.
They also offer curbside pick-up in the Five Points area and local delivery within a 10-mile radius of Downtown Huntsville (35801).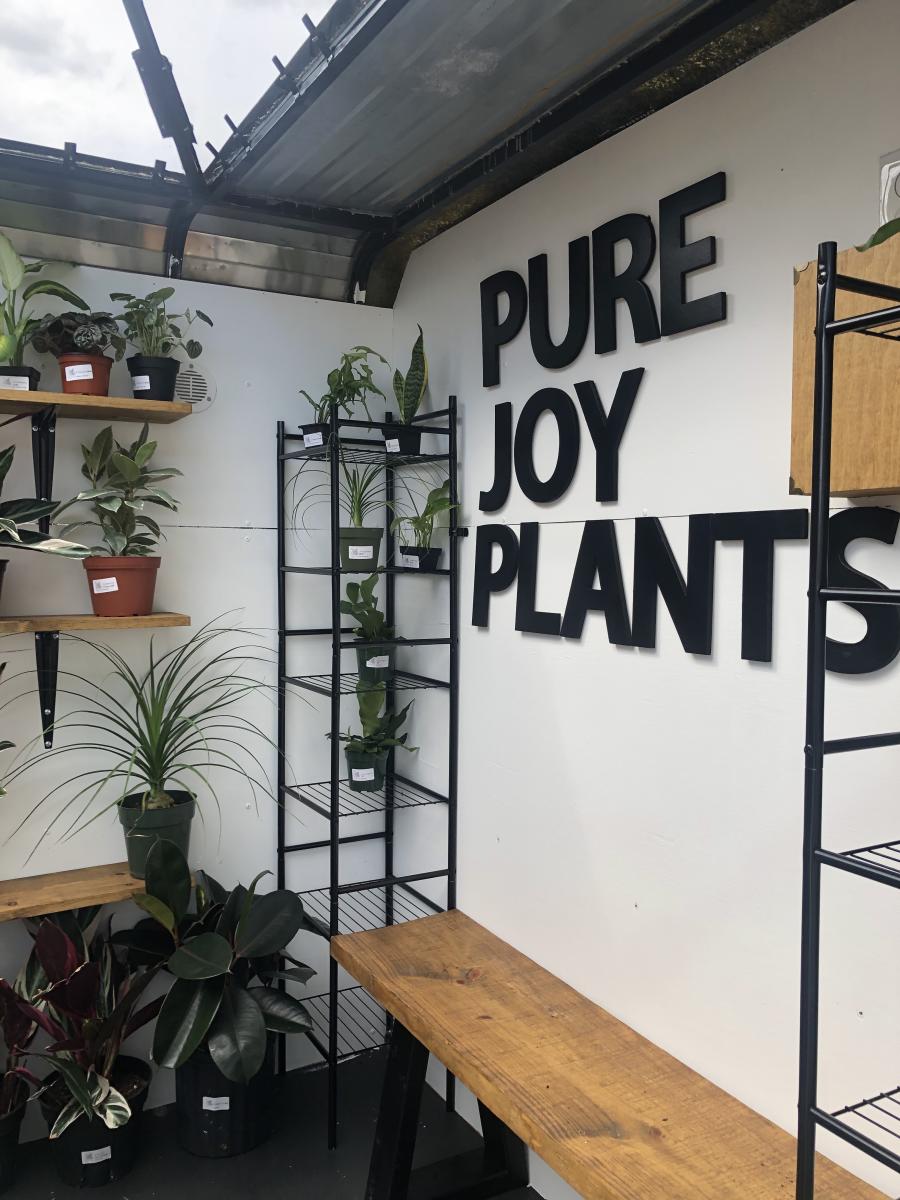 A plant truck makes shopping even easier, especially when the truck is exquisitely decorated and lined with planters, shelves, and healthy green vines. Pure Joy Plants was established in 2020 and has been making its rounds around Huntsville. They keep a updated calendar of pop-up events on their website so you can be sure to visit them when they're near your neighborhood. At the moment, they are regulars at The Camp at MidCity on Sundays for their weekly Farmers Market.
You're going to want to have your phone ready to take pictures when you visit because it is the definition of "Instagrammable". This well-designed truck has Snake Plants, Fiddle Leafs, Aloe Vera, Succulents, Air Plants, and more.
Plus, once you've finished shopping, you can relax in the sun at MidCity while eating lunch from one of their many food trucks or meandering through the vendors at the market.
Where do you shop for new plants? Are there any places we need to add to our list? Let us know in the comments!