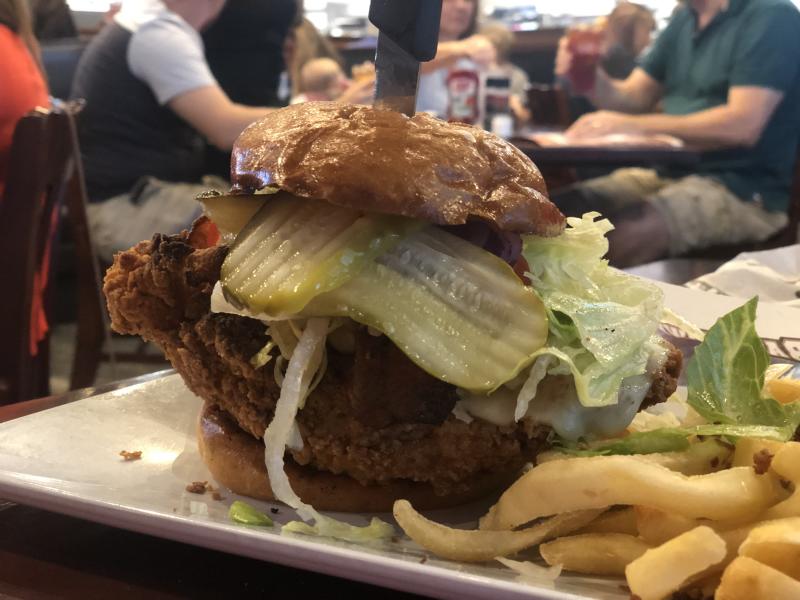 Let the fast food chains fight over which of them has the best fast food chicken sandwich. If you're in the mood for something less fast food, Huntsville's got you covered. Who's got the city's best chicken sandwich? It depends on what you're looking for, but here are some options you may want to check out.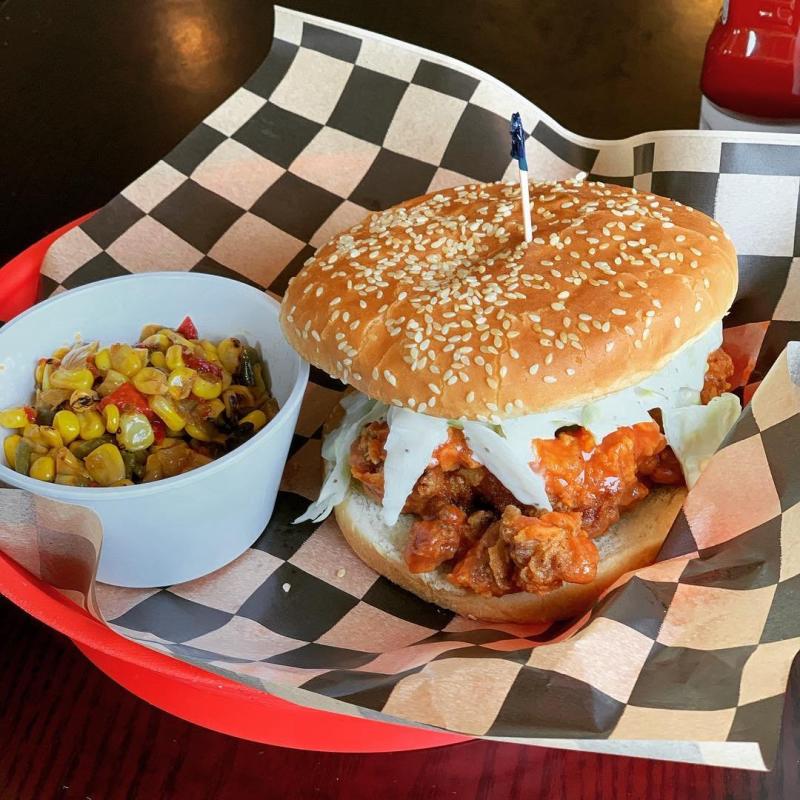 The Classic (or not so classic) Buffalo
Beauregard's is famous locally for their chicken wings, which made the list of 100 Alabama foods you must try a few years back. So a chicken sandwich that takes that classic buffalo wing flavor, makes it boneless and puts it in the middle of a bun is pretty much guaranteed to be a good chicken sandwich. But Beauregard's is also known for their wing options, so don't be afraid to mix it up. Customize your own Not-So-Classic Buffalo Chicken Sandwich by adding garlic butter to a Hot or Extra Hot chicken sandwich, and you won't be disappointed.
The Big Bird
There are big chicken sandwiches, and then there are big chicken sandwiches. And then there's the chicken sandwich at Baumhower's, which moves beyond big into an almost comically large chicken sandwich, worthy of being placed in front of Fred Flintstone, the sort of chicken sandwich that Huntsville's rockets will let you spot from space. Baumhower's offers multiple varieties of chicken sandwiches, but what they all have in common is that the sandwich arrives with the chicken hanging out of a normal-sized-but-woefully-inadequate bun.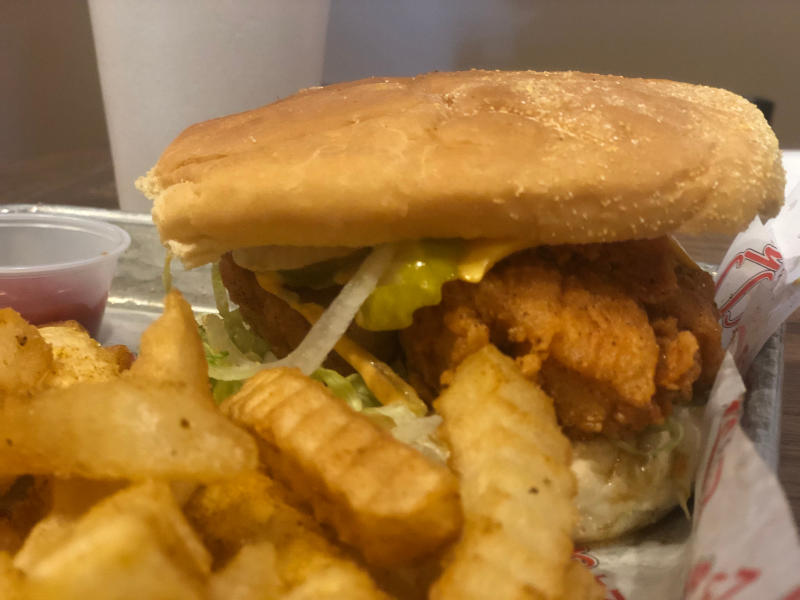 Turn Up the Heat
It's a chicken sandwich called the Hot Mess at a restaurant called Big Shake's Hot Chicken. When the sandwich and the restaurant both have Hot in their name, you can expect that it may, indeed, be hot. The irony is, the Hot Mess doesn't actually use Big Shake's hot chicken. Despite the fact that the sandwich is one of the menu items with a pepper by its name to indicate heat (again, at a restaurant with hot in the name), by default it comes with their mild "Cry Baby" tenders, with the heat coming from Big Shake's own ghost pepper mayo. But if that's not hot enough for you, they'll gladly sell it to you with "Stop Drop n Roll," "Rambo" or "Executioner" tenders instead. But be warned that, well, it'll be hot.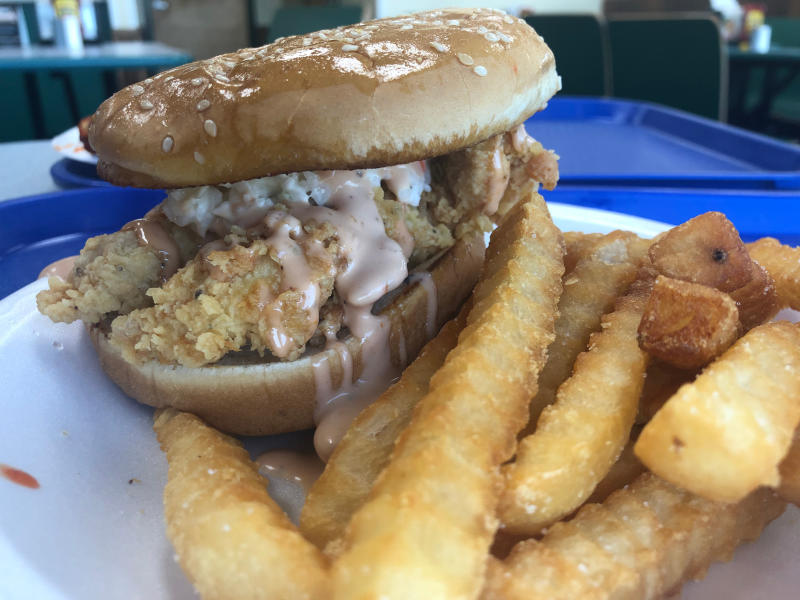 Old Faithful 
Huntsville's own Tenders – "Where the chicken is kickin'" – isn't where you go for frills. There's a few things they do, and they do those few things well. The menu is less about options than it is about quantity: they have tenders, they have wings, they have salads. The question is how much do you want? If you get a tenders combo, you're going to get a plate with some amount of tenders, slaw, Texas toast, Tenders sauce and fries. The Tenders Sandwich takes all of those things except the fries, and stacks them on top of top of each other – tenders, slaw and sauce between two pieces of Texas toast. You can get fries on the side, but they're optional. No frills. Just a good chicken sandwich.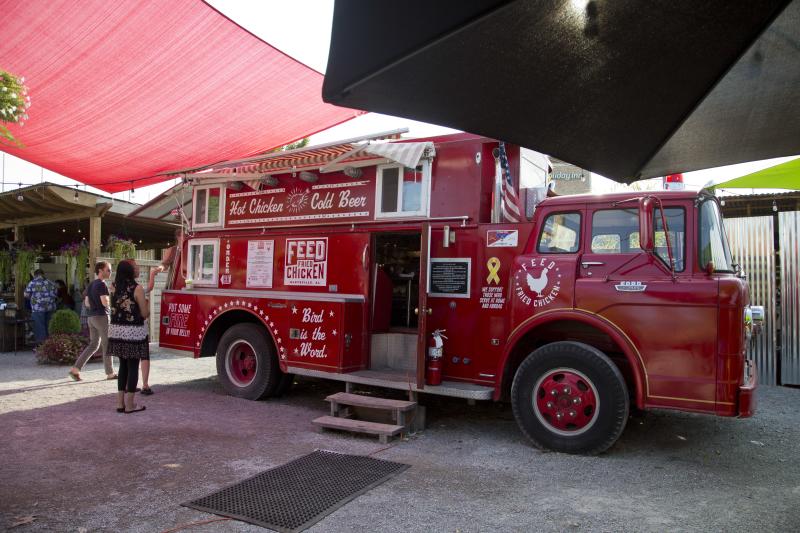 And those are just a few of the local options. Check out 1892, Commerce Kitchen or Martin Bar and Bistro if your chicken sandwich tastes run a little fancier. Feed, Jerk King and Peppered Pig will take care of your craving for a food truck chicken sandwich. And that's to say nothing of Phat Sammy's, Anaheim Chili, Toy Box Bistro, and Melt. Let us know who has your favorite chicken sandwich.