What's the best way to enjoy warmer weather in the Rocket City? Answer: Have an ice-cold sweet treat in hand! 
Whether you're craving ice cream, frozen custard, popsicle, or milkshake, you'll be able to find it in one of Huntsville or Madison's popular dessert shops. And we've got a quick breakdown of some of the most popular stops where you can satisfy your sweet tooth!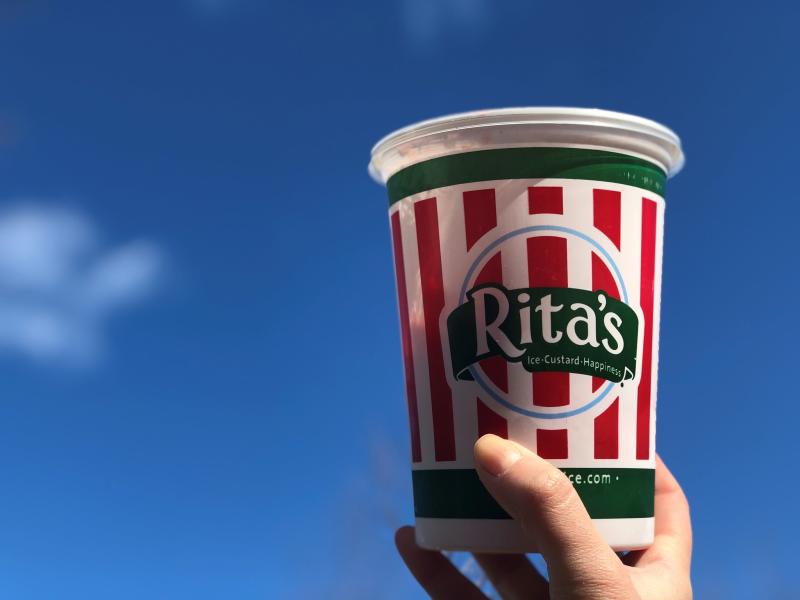 One of the newest treat shops to come to the area serves flavorful Italian Ice, frozen custard, and a signature "Gelati" that has been a crowd favorite since the brand opened its first location in 1984.
Now with 600 locations worldwide, Rita's Italian Ice opened its first North Alabama location in Madison off Highway 72 last month. The fun, creative atmosphere encourages patrons to experiment by trying new flavor combinations while enjoying a variety of desserts including frozen drinks, Blendinis, Misto, Italian Ice, frozen custards, and Gelati (a combination of Italian Ice and custard). 
Rita's is also a great option for anyone who has to watch their sugar intake because sugar-free options are available and there are plenty of icy treats made with real fruit and natural flavors. 
You can also try new flavors with each visit! Currently, guests can sample the newest Italian Ice flavor, Unicorn—complete with glitter sprinkle topping. However, if you are more of a traditionalist, you can always ask for old-fashioned chocolate, vanilla, strawberry or cookies and cream.
Address: 
8046 Highway 72 W 
Madison, Alabama 35758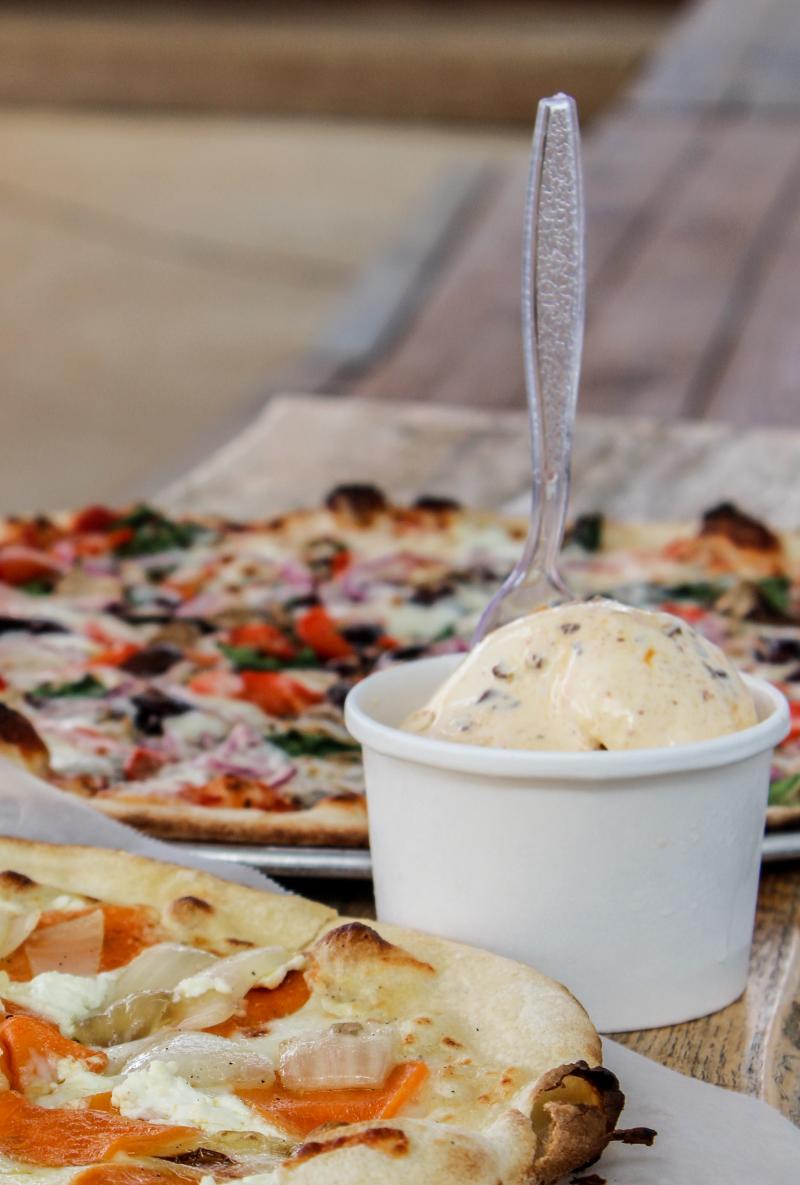 Adults need to enjoy dessert too, which is why the team at Earth & Stone serves up "adult" ice cream made with scoops like Peach Sangria, Bourbon Chocolate, Irish Coffee, Bananas Foster, and the best-selling Bourbon Butter Pecan. Trust us, after a slice of cheesy, gooey pizza fresh from the oven, the ice cream is a welcomed treat. Earth & Stone rotates its flavor offerings, so you'll have to visit more than once to try them all.
But if you aren't over 21, you can still indulge in homemade ice cream by the scoop, pint, or quart. Just forget about calories and order that Oreo, Vanilla, or Strawberry Cheesecake ice cream. It's so worth it!
Address:
Campus 805 
2600 Clinton Ave W 
Huntsville, Alabama 35805
Madison 
107A/B Brookridge Drive 
Madison, Alabama 35758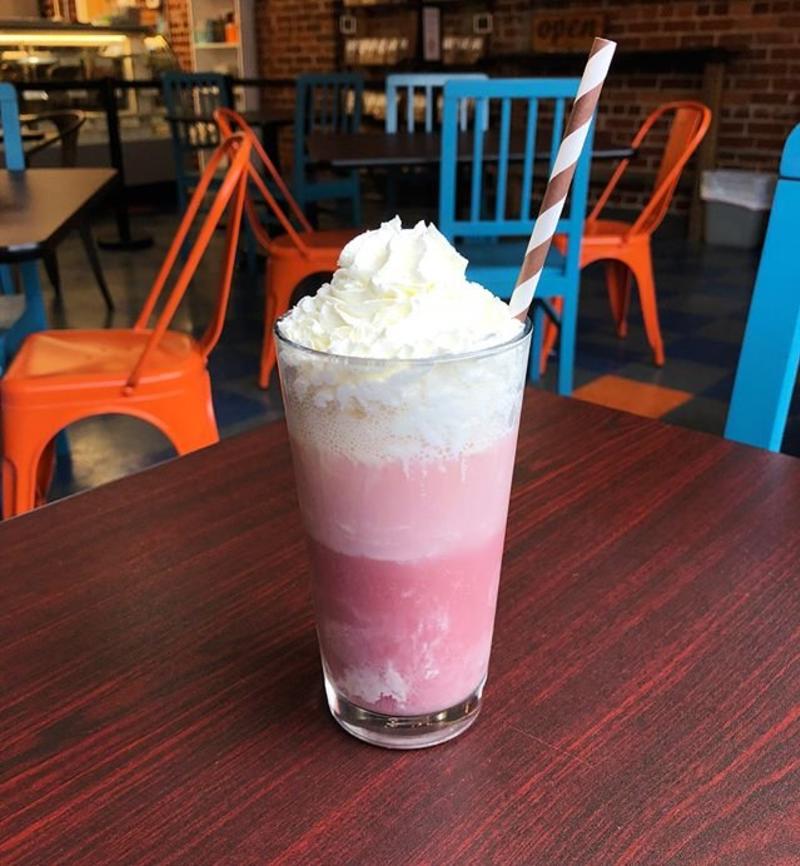 Have your dessert dreams come true at Pizzelle's Confections located at Lowe Mill ARTS & Entertainment. In fact, there's so much to choose from you have to check out a house-made chocolate menu, dessert menu, and coffee & beverage menu just to see it all. Everyone in the family will find something they love at this local shop.
Start your visit out with a chocolate truffle or Bon Bon. (We recommend the signature "The Pizzelle" chocolate made with dark chocolate ganache and infused with star anise, Sambuca, and espresso!) Then decide between homemade ice cream, cannolis, s'mores, and cake.
Oh! Don't forget to wash it all down with a coffee, hot chocolate, or float! There's a reason this place is so popular with locals and visitors. Everything is superb and made by talented Huntsville chocolatiers. 
Address: 
Historic Lowe Mill 2211 Seminole Dr.
Railroad Room #4 
Huntsville, Alabama 35805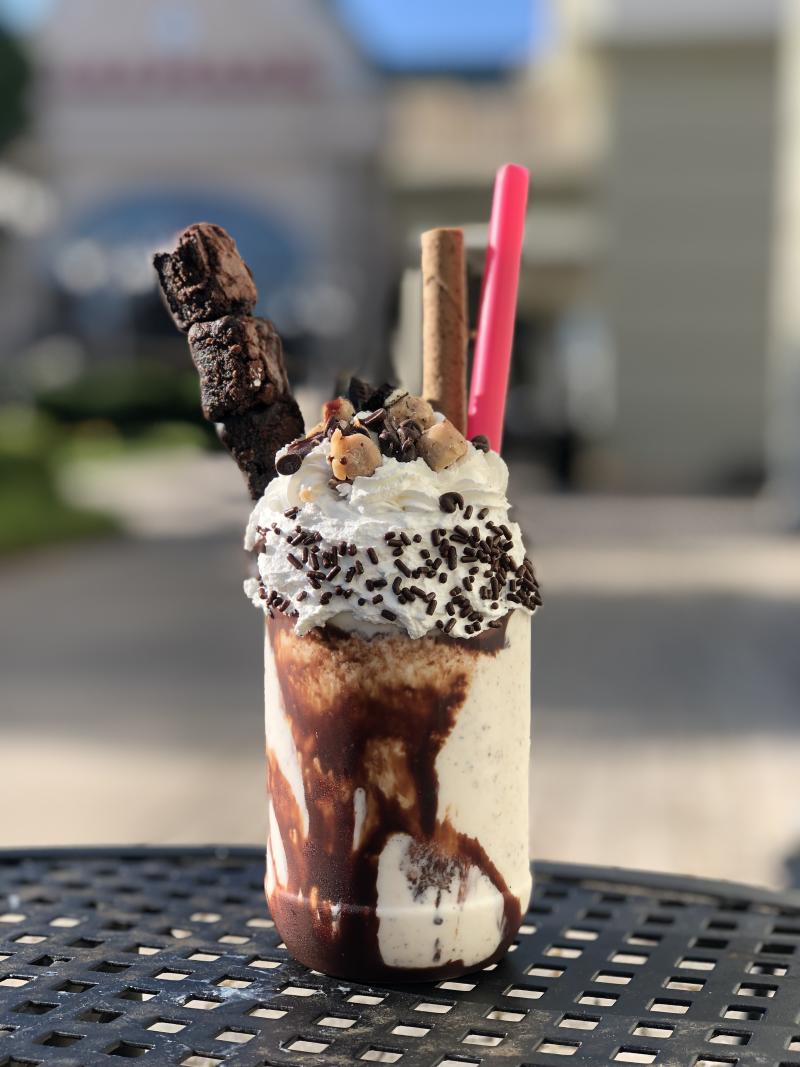 Looking for something highly "Instagrammable"? (We know some of you are.) In addition to its waffle cones of ice cream, Maggie Moo's at Bridge Street Town Centre has mile-high Majestic Milkshakes that are to die for! 
Face it, shopping trips are always better when ice cream is involved. So between browsing the Southern Living Store and picking up the latest paperback from Barnes & Noble, sit down and savor your favorite ice cream flavors with unlimited toppings. You deserve it.
Address:
350 The Bridge Street, Suite 112
Huntsville, Alabama 35806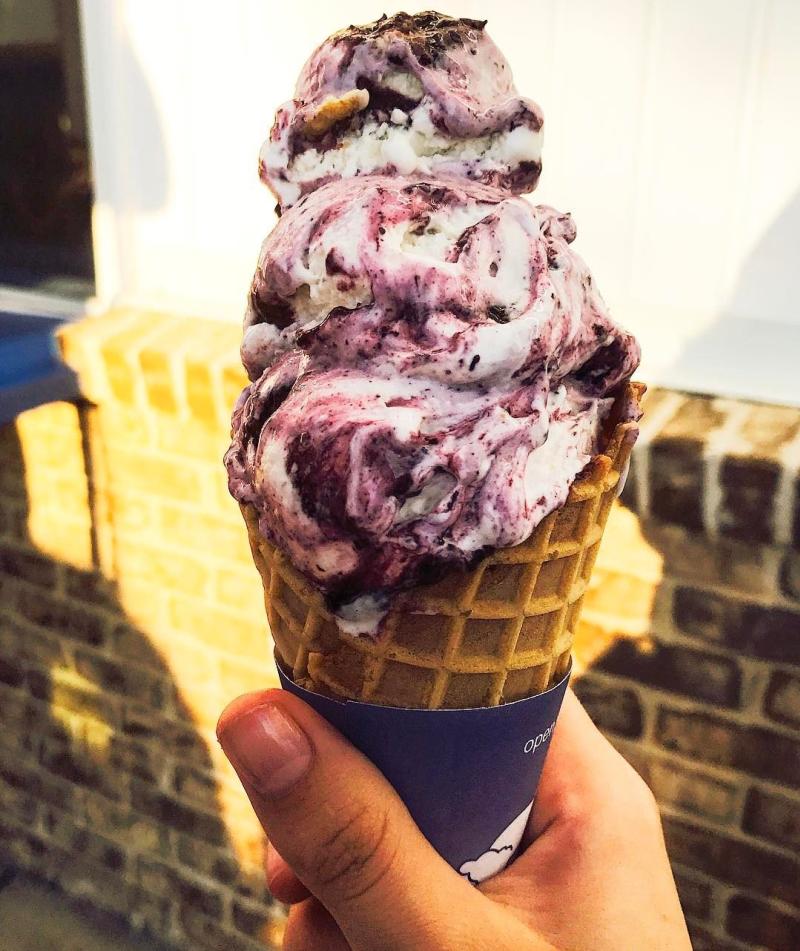 If you've ever driven past Handel's Ice Cream on Highway 72 in Madison, you probably saw a line circling around the corner—it's always packed!
Handel's is built on nostalgia and an excellent product. Everything from Banana Splits to Hurricane blended treats and milkshakes is served deliciously fresh and fast. Everything is made fresh daily on site and you can truly taste the difference. If you can't decide on what flavor to get, just order a 4-Scoop Sampler! 
Check out all the available flavors and menu options here.
Since 1945, Handel's has been perfecting its process of making frozen treats and it shows. You can also take pints of your favorite scoops with you to eat at home. And with more than 50 flavors of ice cream, yogurts, sherbets, and fat-free and no-sugar-added ice cream, you're sure to always find something that fits your taste!
Address:
7086 Hwy 72 W 
Huntsville, Alabama, 35806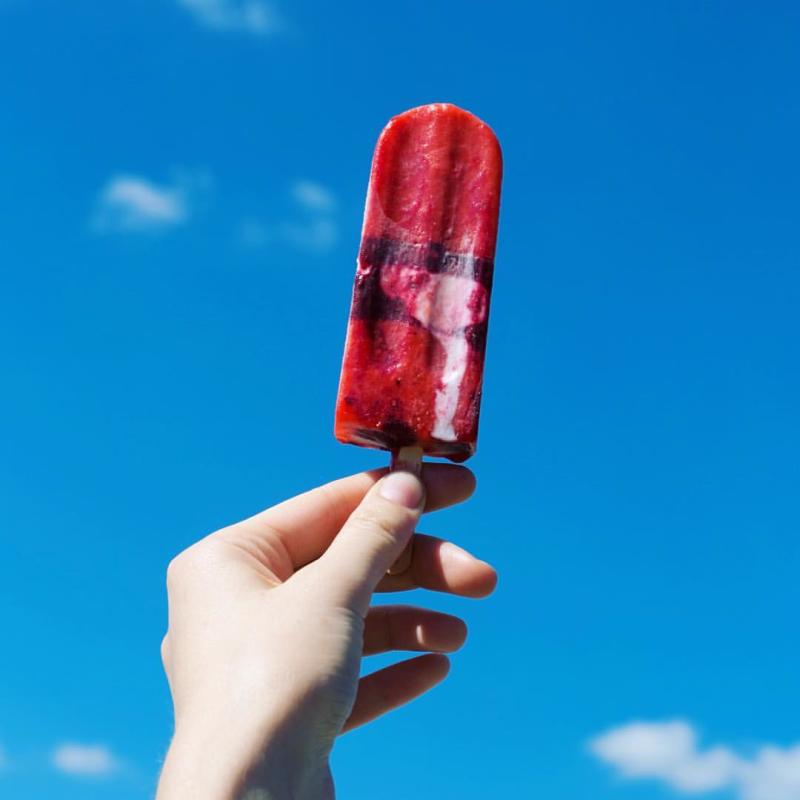 Popsicles made with fresh produce from local farmers? Sign us up! Suzy's Pops, located at Lowe Mill, has been around since 2011 and has seriously upped the frozen treat game. Situated in a cozy corner of the art and entertainment venue, Suzy's delivers a menu of Fruity, Creamy, and Lushy flavors to choose from!
If you want something a little less sweet, go for the Avocado pop made with lime, sweetness, and salt. Are you someone who thinks "the sweeter the better"? Try the unique Chocolate Sea Salt with Cayenne or a classic Key Lime Pie! Oh, and those "Lushy" flavors? The Bailey's & Cream with Jameson Whiskey is to die for!
Stay up to date on the latest flavor offerings by following Suzy's on Instagram!
Address:
2211 Seminole Drive, Suite 2060
Lowe Mill Arts & Entertainment
Huntsville, AL 35805
This is just a short list of places you can visit in Huntsville & Madison to indulge in some sweet treats! Where else would you add to the list? Let us know in the comments!