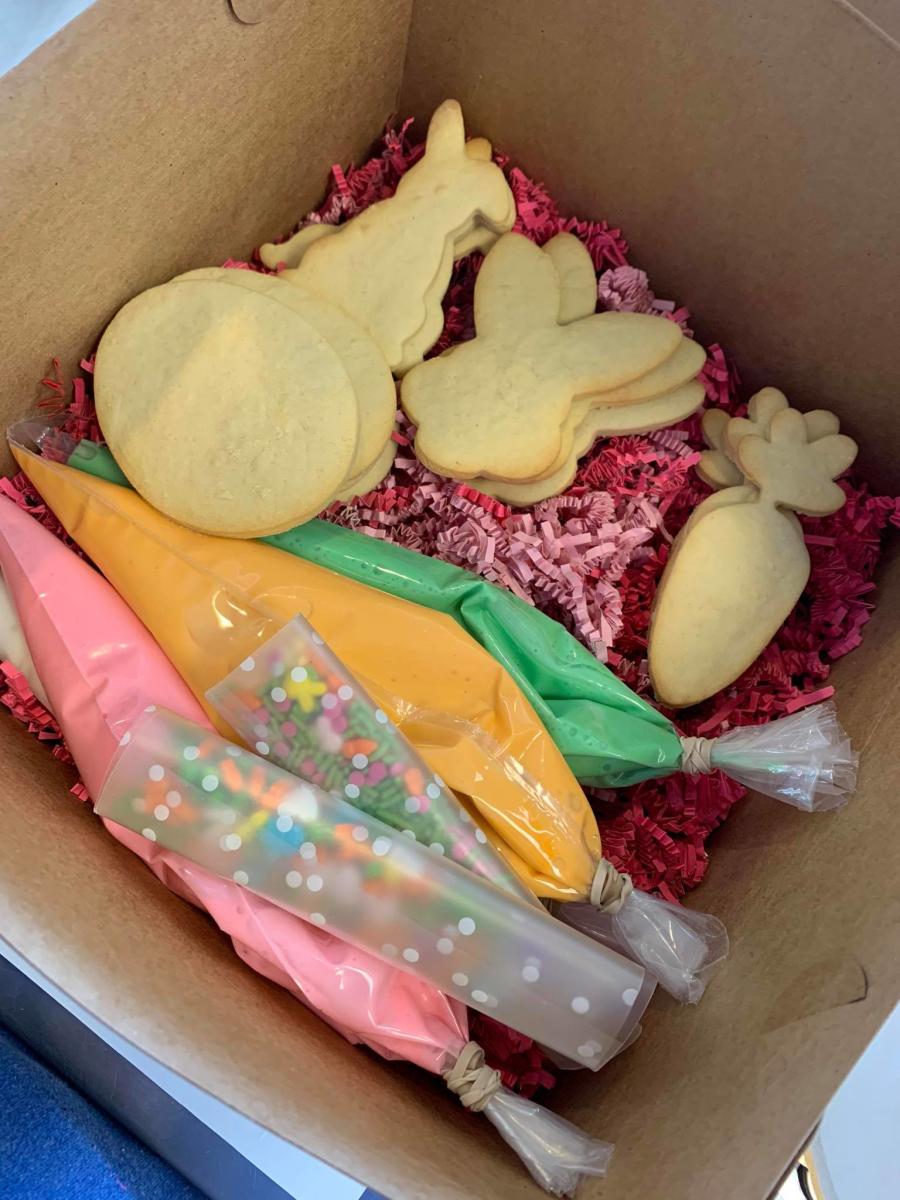 Women in fancy hats at church. Kids clamoring over each other in search of Easter eggs. A family feast.
On this Easter Sunday like none other, those visions seem as anachronistic as a Norman Rockwell painting. In an era where we debate -- or maybe even set our egos in play -- as what is "essential" and what isn't, that affects even how we celebrate with family.
New Zealand's prime minister, the effervescent Jacinda Ardern, was even called upon to define the term this week.
"You'll be pleased to know that we consider both the Tooth Fairy and the Easter Bunny to be essential workers," she said at a press conference. "But as you can imagine, at this time, of course, they're going to be potentially quite busy at home with their family as well as their own bunnies."
That in mind, the equally magical providers of food, who have adjusted their own lifestyles and family time to serve us in this COVID-19 pandemic, have Easter challenges.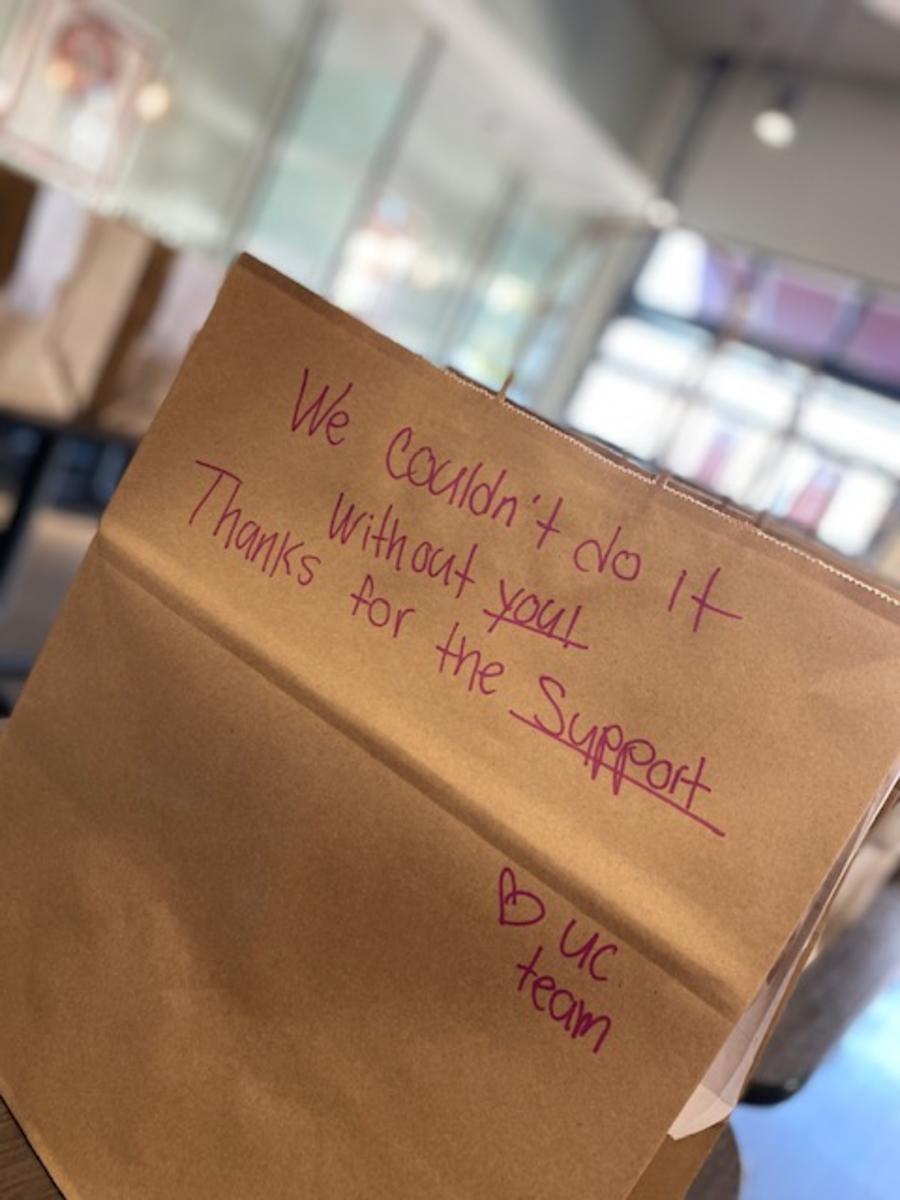 Restaurants offering Easter Meals
Numerous Huntsville restaurants will be providing to-go service on Easter. Here's a list we'll continually update. To add your restaurant, email us here.
Purveyor Huntsville: Offering a family feast that will feed 8-10 people. Includes salad, appetizer, main course, sides and dessert. Orders can be placed through Saturday at 2 p.m. at 256-419-2555 or through the Purveyor Facebook page. Website: http://purveyorhuntsville.com/
Bravo Cucina has an Easter dinner for six. Choose from pork chop dinner or lasagne dinner. Call 256-971-9725. Website:  https://bravoitalian.com/huntsville.html
Carrabba's Italian Grill has Easter dinner for four, with a choice of Chicken Picatta or Mahi Wulfe, with bread, Caesar salad, sides and desserts. Call 256-288-1333. Website: https://www.carrabbas.com/locations/al/huntsville
Urban Cookhouse has options for both 4 ($36) and 8 people ($72). It comes with a meat, two sides, orange rolls, and half-a-gallon of tea. Preorder now to schedule your curbside pick up Easter Sunday. Ordering ends April 11th at 6pm. 256-585-3052. Website: https://www.facebook.com/ucbridgestreet
Connors has a choice of dinner for two or four, for $25 and $45, respectively. There's a choice of Chicken Parmesan, Chicken Piccata, baked salmon or shrimp, chicken or steak linguini in basil cream sauce. Entrees include bread, sides and dessert. Call 256-327-8425. Website: https://www.connorsrestaurant.com/index.html
Waffle House has catering and curbside carryout. Contact wafflehousecatering.hsv@gmail.com
Dished has meals ready to cook and delivered. However, due to volume of orders, there might not be availability. Call 256-469-1704. Website: https://mydished.com/
Char is offering an Easter brunch for a family of four, with prices ranging from $40-$60. Choices include shrimp and grits, chicken and waffles, French toast and prime rib. Call 256-384-4465. Website: https://huntsville.charrestaurant.com/
The Cozy Bean features a spiral ham as the centerpiece of its Easter menu, with a half or whole ham, an array of sides and desserts. Call 256-882-3373. Website: https://www.facebook.com/cozybeancafe/
Edgars has an Easter bundle for a family of 4-6 people, with pickup on Friday or Saturday. It includes a five-pound ham, two sides, rolls, tea and choice of strawberry cake or pecan pie. Call 205-987-0790. Website: https://edgarsbakery.com/
Ruth's Chris has meals for four to six, with beef tenderloin ($180)  or prime rib ($240), with salad, choice of two sides and cheesecake. Call 256-539-3930. Website: https://www.ruthschris.com/restaurant-locations/huntsville/
Batter Up Cakes will help with your sweet tooth if the Easter bunny doesn't stop by with candy. There's a variety of cakes and cookies, and you can have them specially decorated. Call 256-337-7352. Website: https://www.batterupcakeshsv.com/
Commerce Kitchen has bourbon-glazed smoked ham ($185), rosemary garlic rubbed rack of pork ($195) and roasted loin of angus beef ($215). It comes with starters, sides and dessert. Website: http://thecommercekitchen.com/
Cracker Barrel is well known for their Easter meals. They offer Heat n' Serve Meals To-Go. Now available for curbside, pickup, or free delivery*.  You can get their Ham, rolls, and sides that serves 4-6 people for $59.99. Website: https://crackerbarrel.com/order-online/easter
Metro Dinner has both ham and turkey available to order with pricing of 4 people at $36 or 6 people at $54. You can get it hot or order it for you to warm up. You can order online. Website: https://metrodiner.com/order-easter