A natural-born explorer, I've spent most of my existence looking to the stars and dreaming of the mysteries they might reveal to me. Lately, I've come to realize it's foolish to chart a course for the vast unknown without first discovering all that surrounds me each and every day. To that end, I have decided to embark on a miniature mission to share my petite perspective. I invite you to come along as we explore together what I like to refer to as the "little" known facts about Huntsville.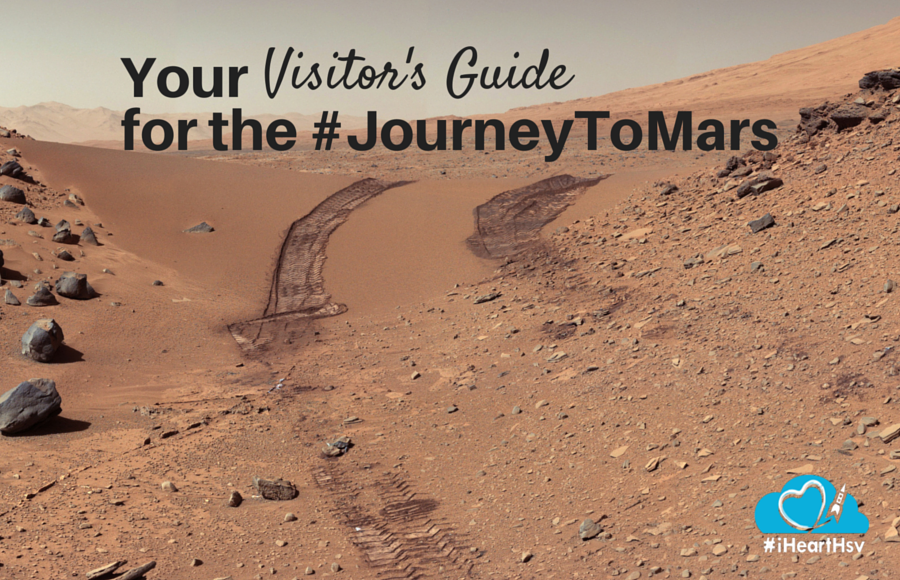 NASA Administrator Charles Bolden once said, "Not much goes into space without going through Huntsville."
With all the buzz (no pun intended this time) surrounding the New York Times best-selling book and new movie "The Martian", NASA's Marshall Space Flight Center recently opened their doors and invited bloggers, members of the media and tiny astronauts, like yours truly, who like to share their love of space with the masses, to an event called "The Real Martian Technology Tour" where we explored all that's happening right here in Huntsville, Alabama to make missions to Mars a reality. (More on that below)
Having said all this, it naturally follows that when planning a trip to Mars, actual or otherwise, Huntsville is the best place to start.
So, here it is, your official "Visitor's Guide" to Mars courtesy of  the fine folks of the Rocket City.
Whether you are a novice, intermediate or advanced Martian traveler, hopefully this post will give you lots of ideas on how to enjoy Mars from the comforts of Huntsville, Alabama – and learn about the work being done in Rocket City, USA to actually get us to Mars…sooner than you might think.
Tips for the Novice Martian: If you find that your interest in the "Red Planet" is more about the Curiosity of it all and less about the Opportunity. (You see what I did there?) Here are a couple of awesome ways to get involved.
In celebration of "The Martian" release, the Huntsville/Madison County Convention and Visitors Bureau (CVB) is rewarding explorers at their Visitor Center in downtown Huntsville and giving away space-themed goodies from September 25th – October 9th, including (you guessed it) Mars Bars (One per Earthling, please!).
Also happening at the Visitor Center, your own #RocketCitySelfie on the surface of Mars. The CVB has added an actual Mars Curiosity Rover landscape photo to their ever-popular green screen photo booth.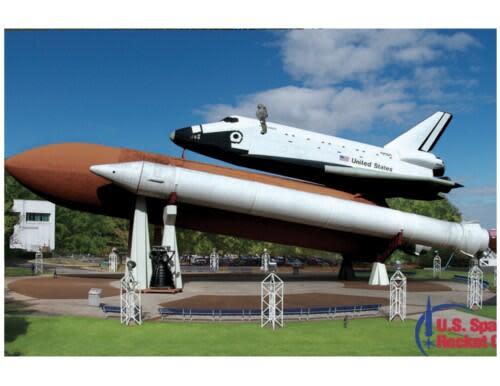 (My #RocketCitySelfie with Pathfinder taken at the Visitor Center)
Tips for the Intermediate Martian: Even though one may not necessarily be "mission ready", that doesn't mean you can't stay aware of the hardware or have a little flight insight. Here's how you should start.
They host almost weekly planetarium shows at the observatory high atop Monte Sano Mountain. This amazing place has entertained more than one astronaut in its day. Who wouldn't want to join such stellar company?
This exciting tour of the MSFC facilities, includes three stops: Historic Test Stands, the Payload Operations Center, which is the science command post for the International Space Station (ISS), and the Environmental Control and Life Support System (ECLSS) for the ISS. I like to think of it as getting to know my future co-workers. Learn more about the bus tour here.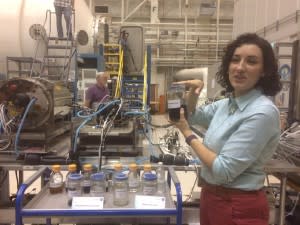 (Jennifer Pruitt at ECLSS explaining the really scientifically interesting way she is, "making water into pee, and pee into water.")
Tips for the Advanced Martian: Do you believe you've got the "Right Stuff?" Are you part of the #MarsGeneration? Well then, let's get you on the proper planetary path.
Space Camp. I mean, need I say anything more? They've been training future and current engineers, scientists and FIVE real life astronauts since 1982.
Join the program! As I learned during my recent visit to Marshall Space Flight Center, the journey to Mars needs a lot of people's help and expertise along the way and many of them live and work right here in Huntsville. There's the team at the Advanced Concepts Office who are working everyday on the challenges of Mars you and I could never even conceive of, the Human Architecture Team who are all about making sure future crew (of all sizes) are comfortable, productive and safe as well as the fine folks at the Space Launch System office who are working on our great, big beautiful ride there.
Wanna learn more about SLS? Check out this awesome blog.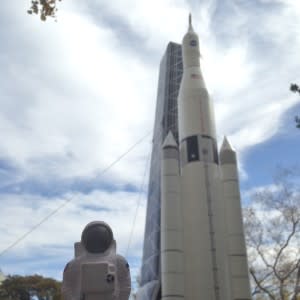 (Me with an inflatable model of the Space Launch System)
Are you ready for your trip to become a Martian to begin? Pack your bags and head toward Huntsville! Like Charlie said, you can't get there without coming through here.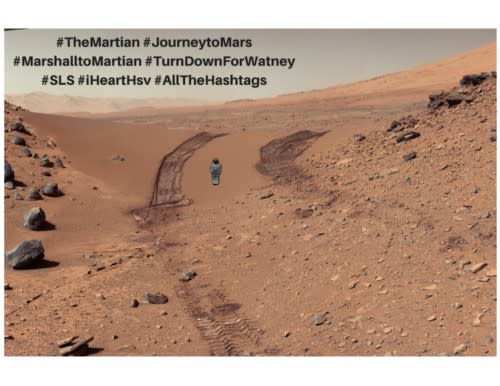 My Martian #RocketCitySelfie
Cool Takeaways from "The Real Martian Technology Tour"
HINT: Click on these images to enlarge them in a separate window.
(All images below courtesy of Marshall Space Flight Center)