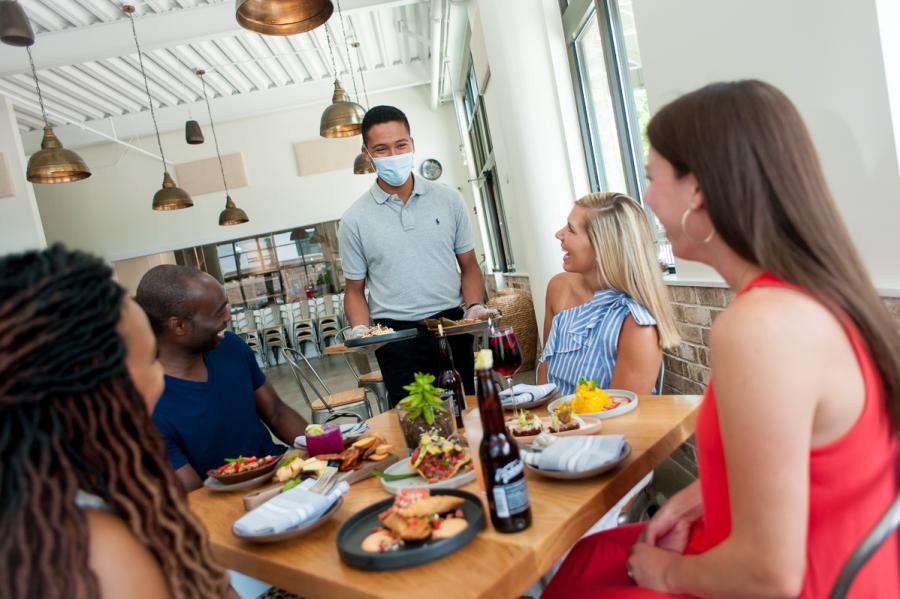 Brunch. The word itself incites salivation. It's also just an undisputed fact that it is the best meal of the week. Here is an extensive list of some of the best brunch spots in the area. We know there are plenty more out there so share your favorites with us!
Weekday Brunch: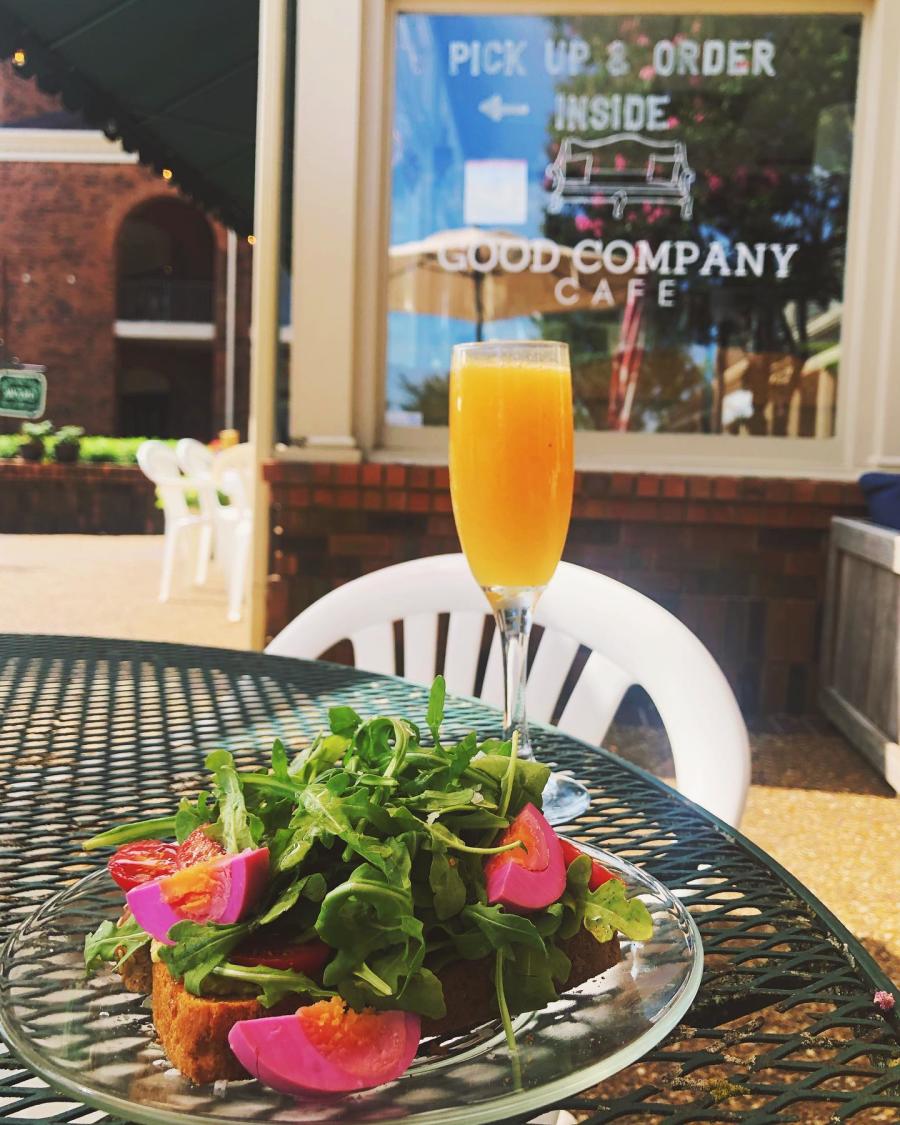 A local South Huntsville spot that is a must-visit! If you're looking for specially curated dishes created with care and attention along with a cozy cafe feel, this is your brunch place!
🌞 - Outdoor Dining
🥕 - Great vegetarian options
🥂 - $25 champagne and OJ bundle (can take to-go!); $5 Sangrias (deals on Sunday only)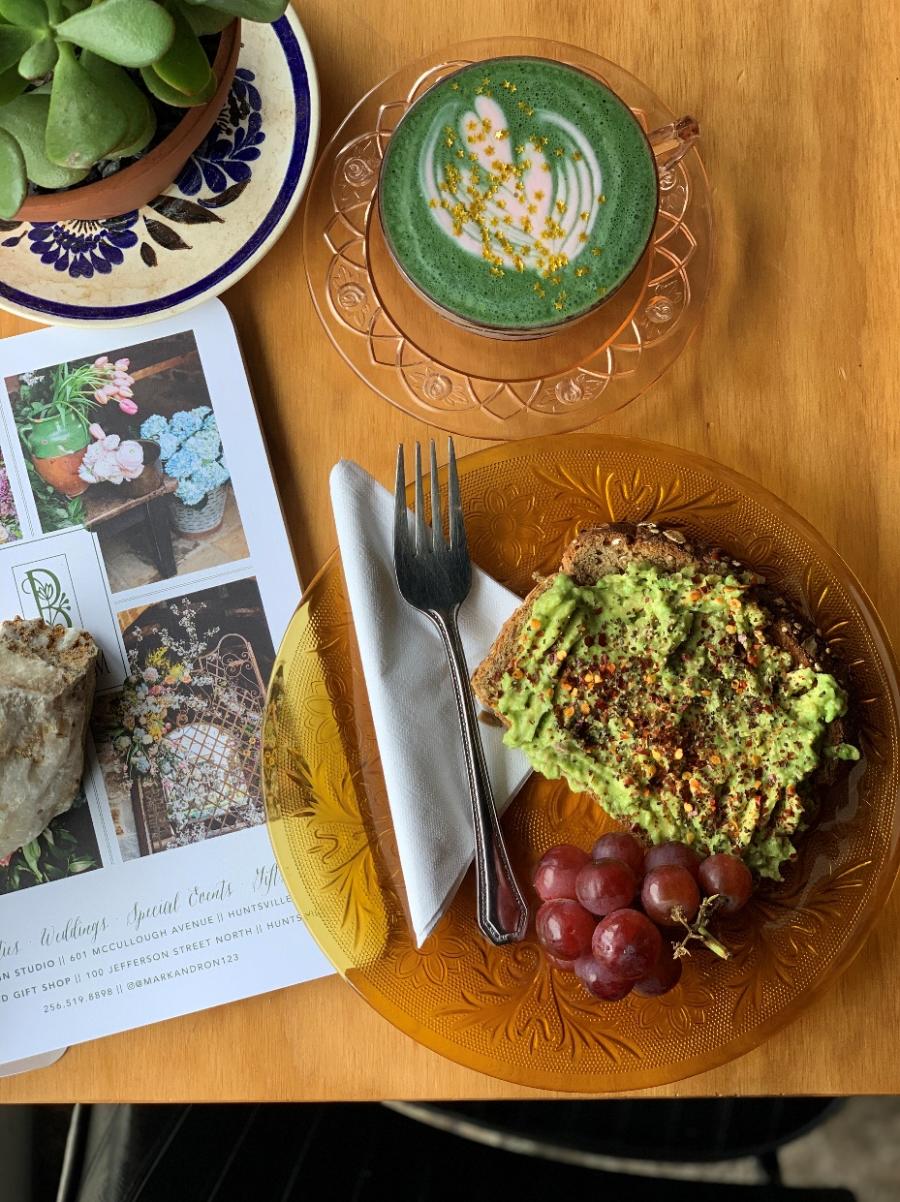 Yes, this is a coffee lounge BUT they also serve specialty cocktails and craft beer! Not to mention, the ambiance of this place is everything. It may not technically serve brunch but you can definitely enjoy a boozy drink alongside their delicious breakfast!
🌞 - Outdoor Dining
With locations in South Huntsville, Downtown Huntsville, and Madison, you can brunch almost any time throughout the city! Delicious food and LOTS of brunch drink options!
🌞 - Outdoor Dining
🥕 - Great vegetarian options
Located inside the Huntsville Marriott near the U.S. Space & Rocket Center, this is a perfect way to start your day before exploring the museum. They often have special meals for holidays like Mother's Day, Father's Day, Thanksgiving, New Year's Eve and more.
Weekend Brunch: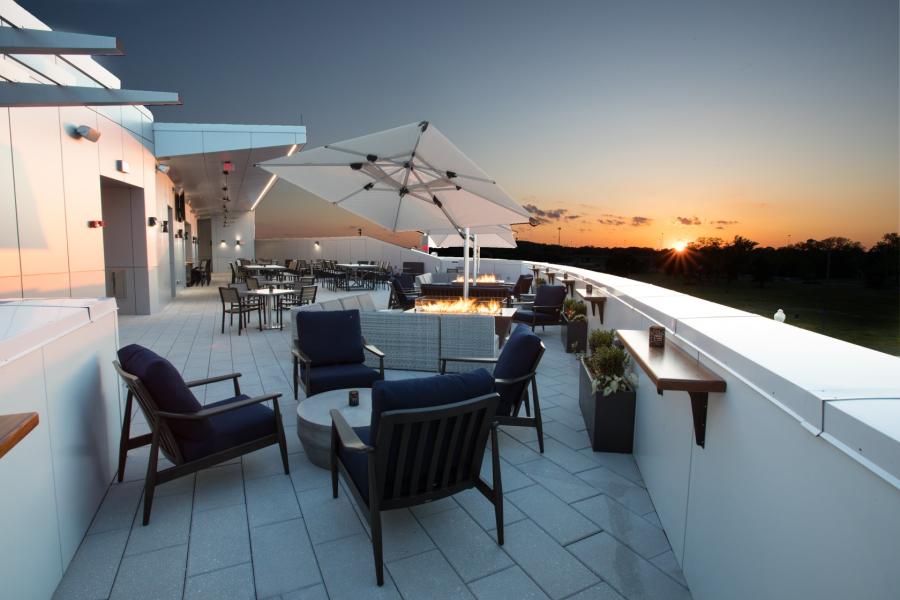 Located close to Big Spring Park, you can enjoy some locally sourced, musically-themed brunch dishes alongside some traditional brunch drinks. Mimosas start at $3!
🌞 - Outdoor Dining
🗓️ - Takes Reservations
Mimosas and margaritas for brunch? Get a plate of Chilaquiles with $3 mimosas (or a $4 guava mimosa) and enjoy their sunny corner patio. A great way to kick off the weekend!
🌞 - Outdoor Dining
🥕 - Good vegetarian options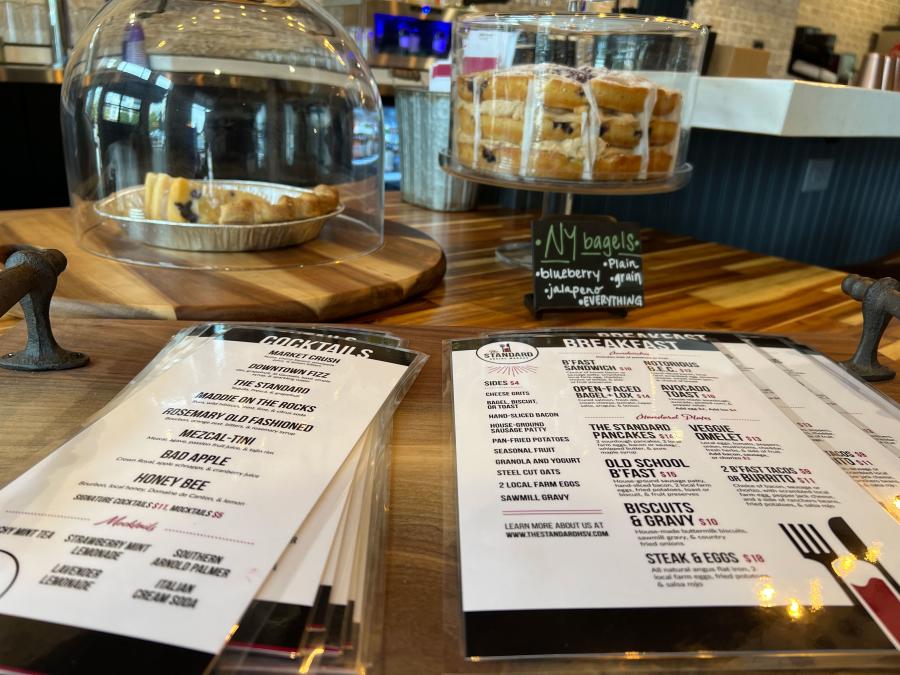 Located in Downtown Huntsville just off Holmes Avenue, you can enjoy pancakes as large as your head along with breakfast sandwiches. From traditional southern favorites and staples like fried green tomatoes and biscuits and gravy, you can enjoy a cup of coffee in some of their amazing coffee mugs.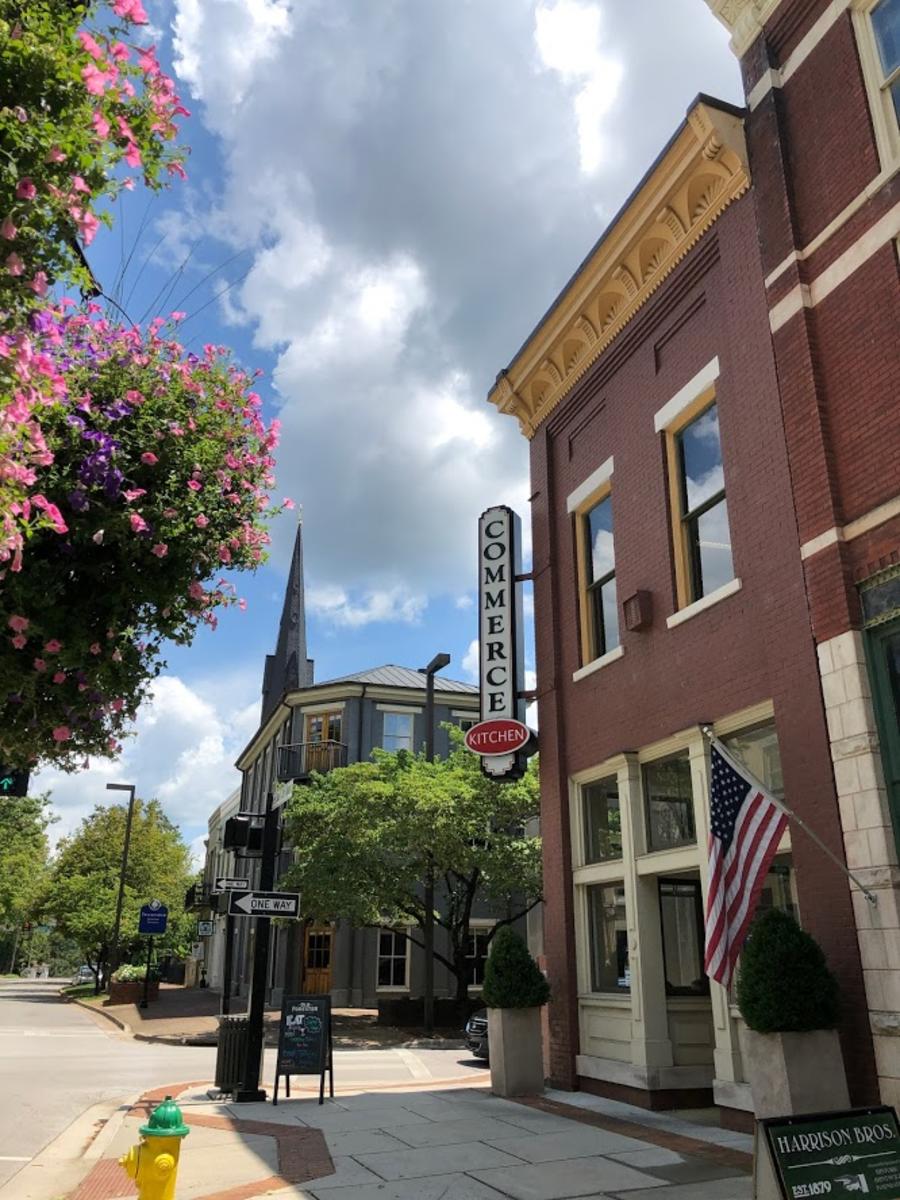 A fantastic patio brunch spot right in the heart of Downtown Huntsville. Plenty of brunch fare and some of the best brunch drinks in the city.
🌞 - Outdoor Dining
🗓️ - Takes Reservations
 
Humphrey's has been a downtown Huntsville staple for years and has continuously offered a great brunch on a great patio!
🌞 - Outdoor Dining
🥂 - $2.99 mimosas (99 cent mimosas from 10 am - 11 am), $4 Bloody Marys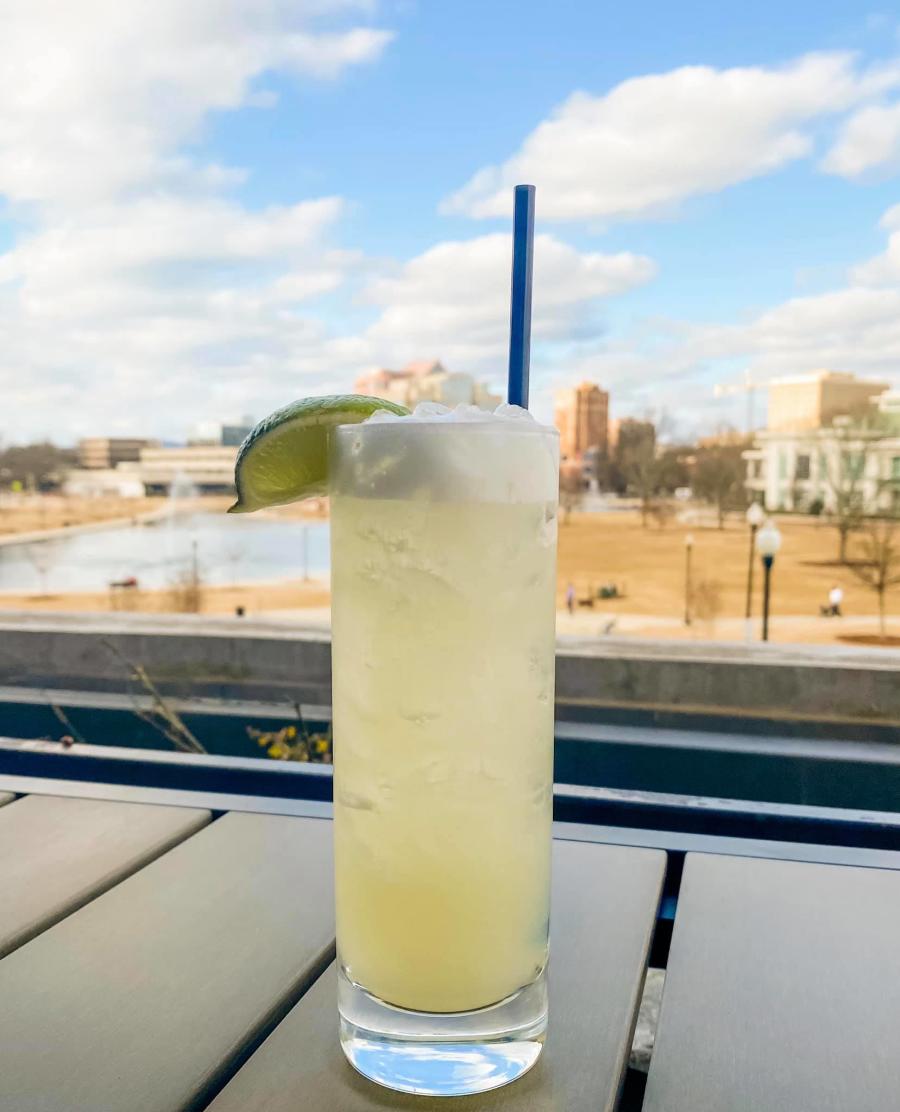 Brunch with possibly one of the best views in Huntsville! Sip on a Paloma Mimosa or a Pina Colada Mimosa as you enjoy looking over Downtown Huntsville.
🌞 - Outdoor Dining
 
Perfect date spot or for taking the family to brunch! Elegant dishes with libations to match.
 
With over 150 beers, it's safe to say there is a HUGE beer selection. Plenty of brunchy food options!
🥂 - $1 mimosas from 11a-12p and all-day happy hour specials
🌞 - Outdoor Dining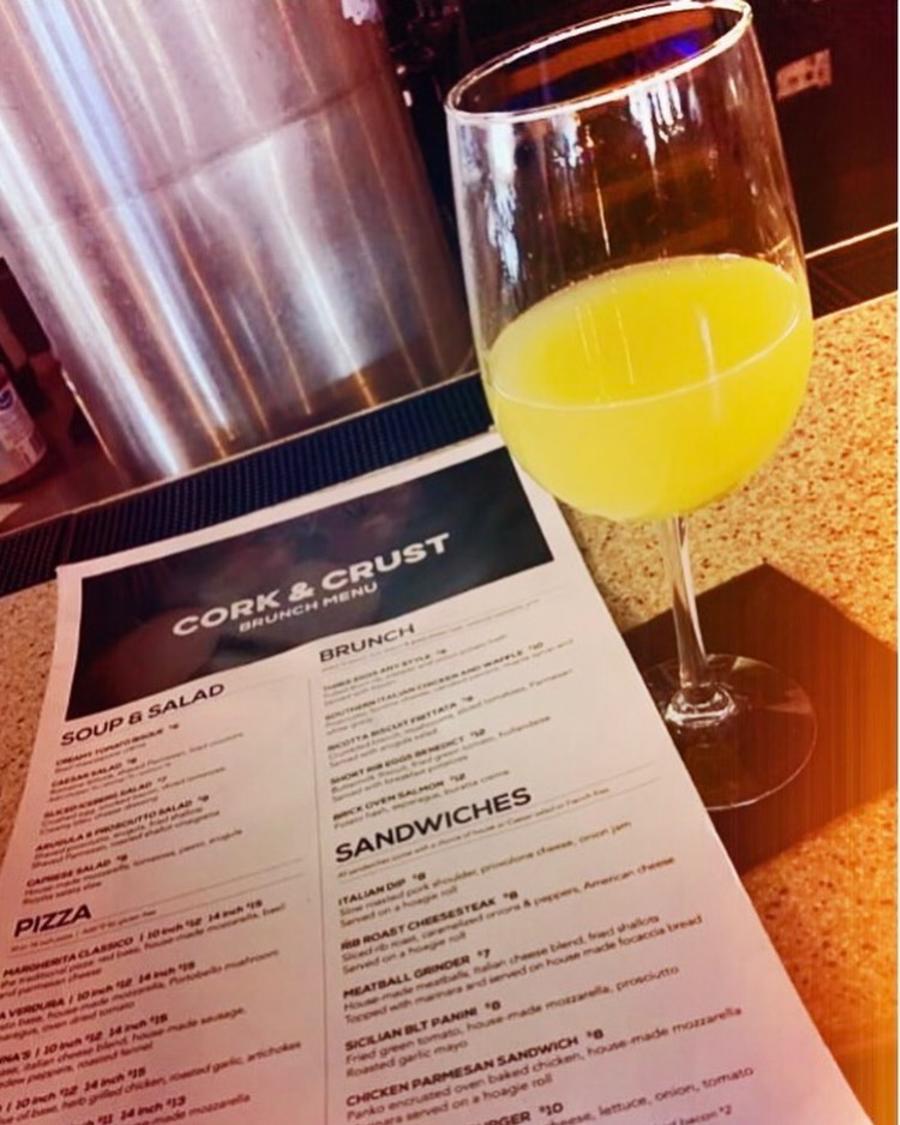 Located in Madison, this delicious, Italian-inspired restaurant is serving up brunch all weekend alongside their extensive wine list.
🌞 - Outdoor Dining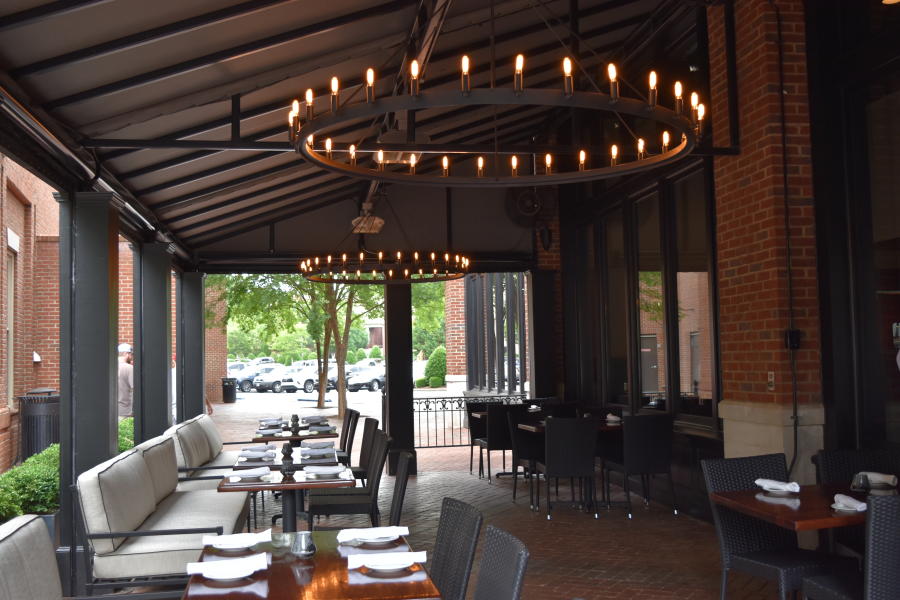 Newly opened in the previous Grille 29 location at Village of Providence, Chef James Boyce's latest concept brings the high standard of excellence he's known for to this Southern-flair menu.
🌞 - Outdoor Dining
Saturday Brunch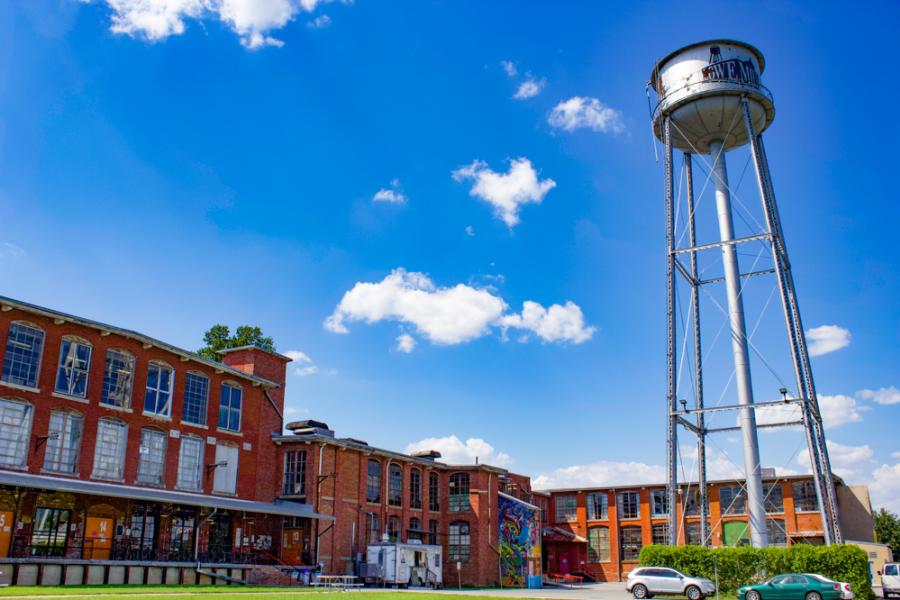 Stop at Lowe Mill on Saturdays for a make-your-own plant-based brunch plate that you can take to-go!
🌞 - Outdoor Dining
🥕 - Great vegetarian options
Sunday Brunch: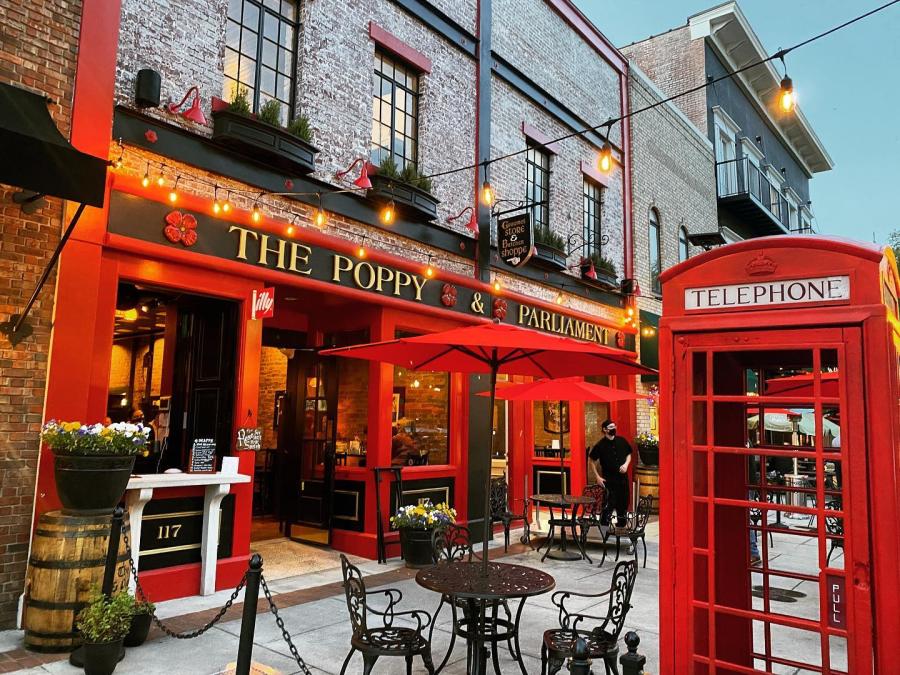 Upscale food. Pub atmosphere. Sunday perfection. Duck Eggs Florentine anyone? Or travel "across the pond" with a Full English Breakfast for Two! They even have a Paella that can serve up to 10 people!
1892 East is a staple in Five Points and a brunch must. Their classic recipes are all sourced from local farms.
🥂 - One complimentary mimosa with your "egg" or "entree" dish
🥕 - Great vegetarian options
A uniquely, tasty addition to Madison! Start with some Shrimp and Grit Hush Puppies before you dive into any of their entrees.
🥂 - Mimosa special with the purchase of an entree
🌞 - Outdoor Dining
This open-air bar is a great place for brunch if you're wanting to watch a game!
🥂 -  $2 mimosas (10:30-11:30A) and a Bloody Mary bar.
🌞 - Open-air dining when doors are rolled up
If you're in search of a cozy, homely brunch place, West End Grill is the best. Plenty of great food and mimosa options! Plus, it's right next door to Bridge Street Town Centre for post-brunch shopping!
🌞 - Outdoor Dining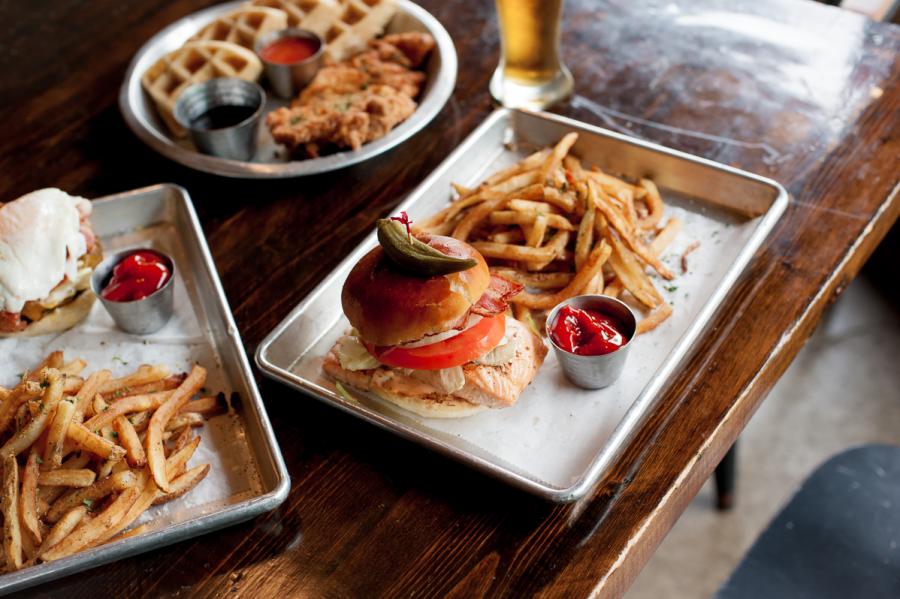 A Madison brewery with an extensive brunch list, especially if you love a sweet start to your Sunday.
🌞 - Outdoor Dining
🥕 - Good vegetarian options
Brunch and a Show: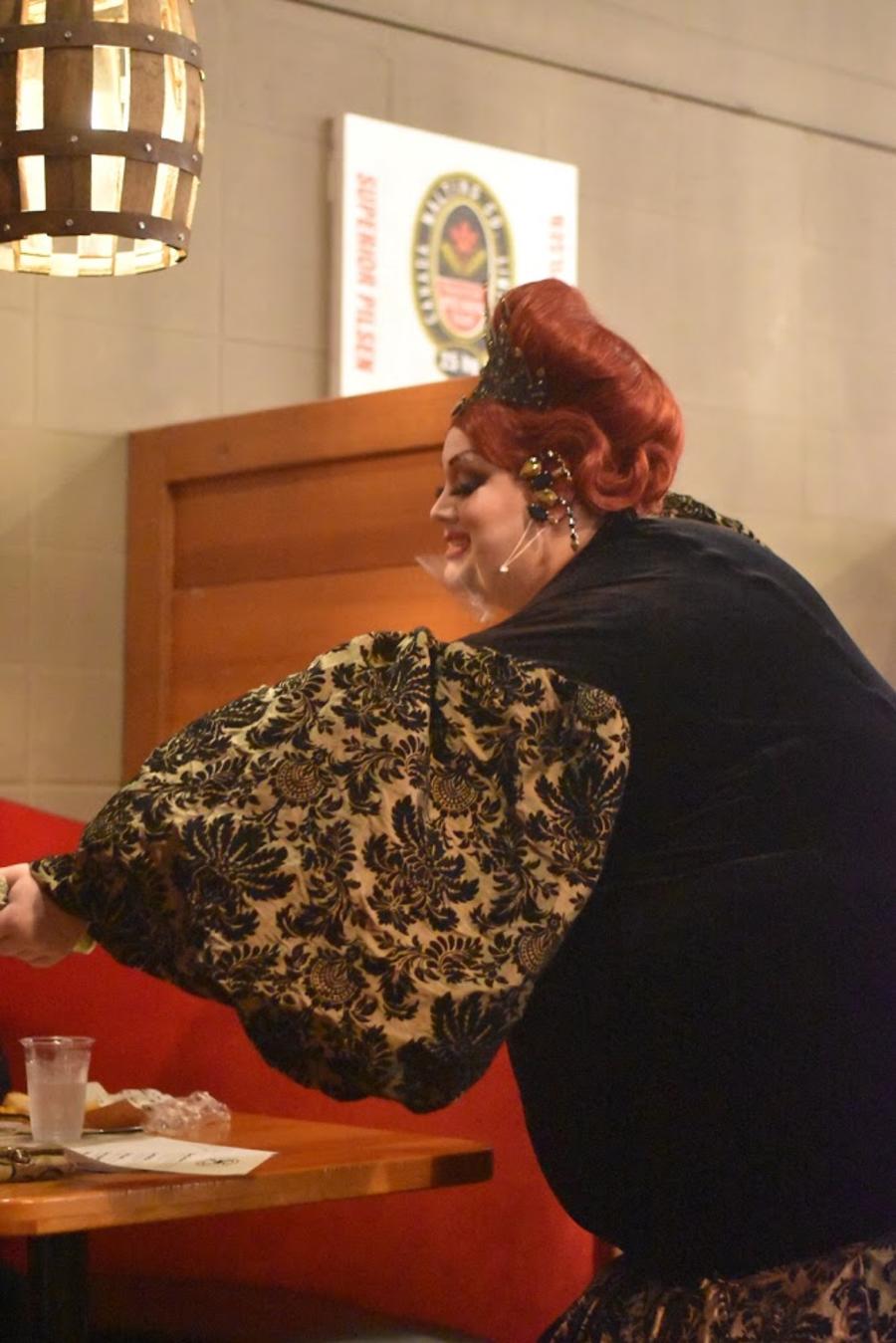 Huntsville's ONLY Drag Brunch is here to entertain your family while you enjoy specialty brunch menus and drinks from the Straight to Ale kitchen!
🗓️ - Must have tickets for shows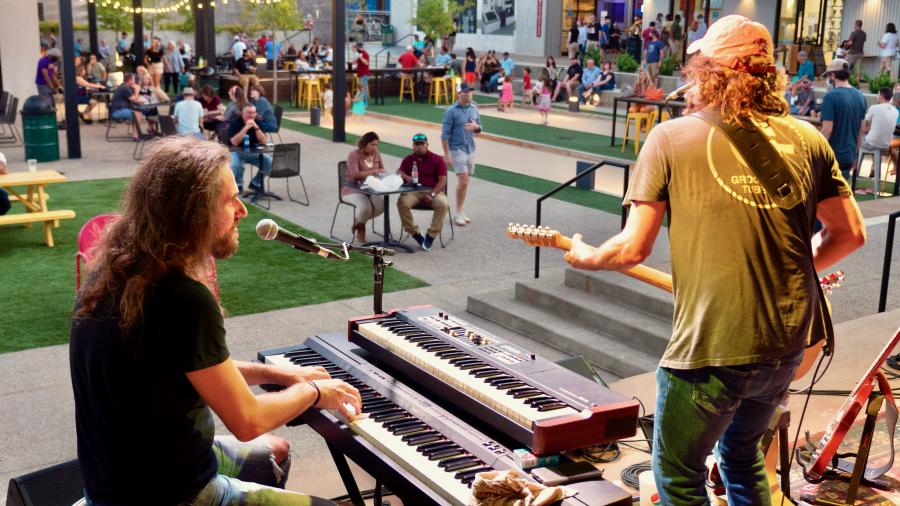 With a food garden, bars spaced throughout the campus, and music, this place takes Sunday Funday to another level. Grab your mimosa or beer from Pourhouse and set up your spot on the lawn while enjoying local musicians performing every week! Click here to read more about this space!
🌞 - Outdoor Dining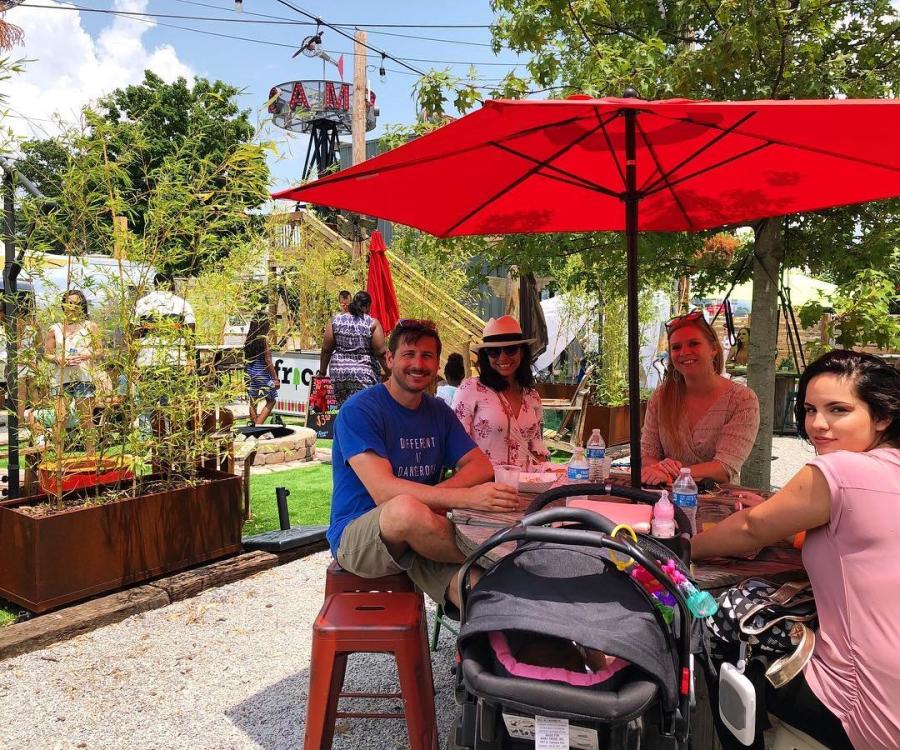 Another fantastic Sunday Funday option! There is a market set up on Sundays that you can stroll through while you sip on a mimosa, beer, or cocktail. Plus, a variety of food options from a couple of different chefs!
🌞 - Outdoor Dining