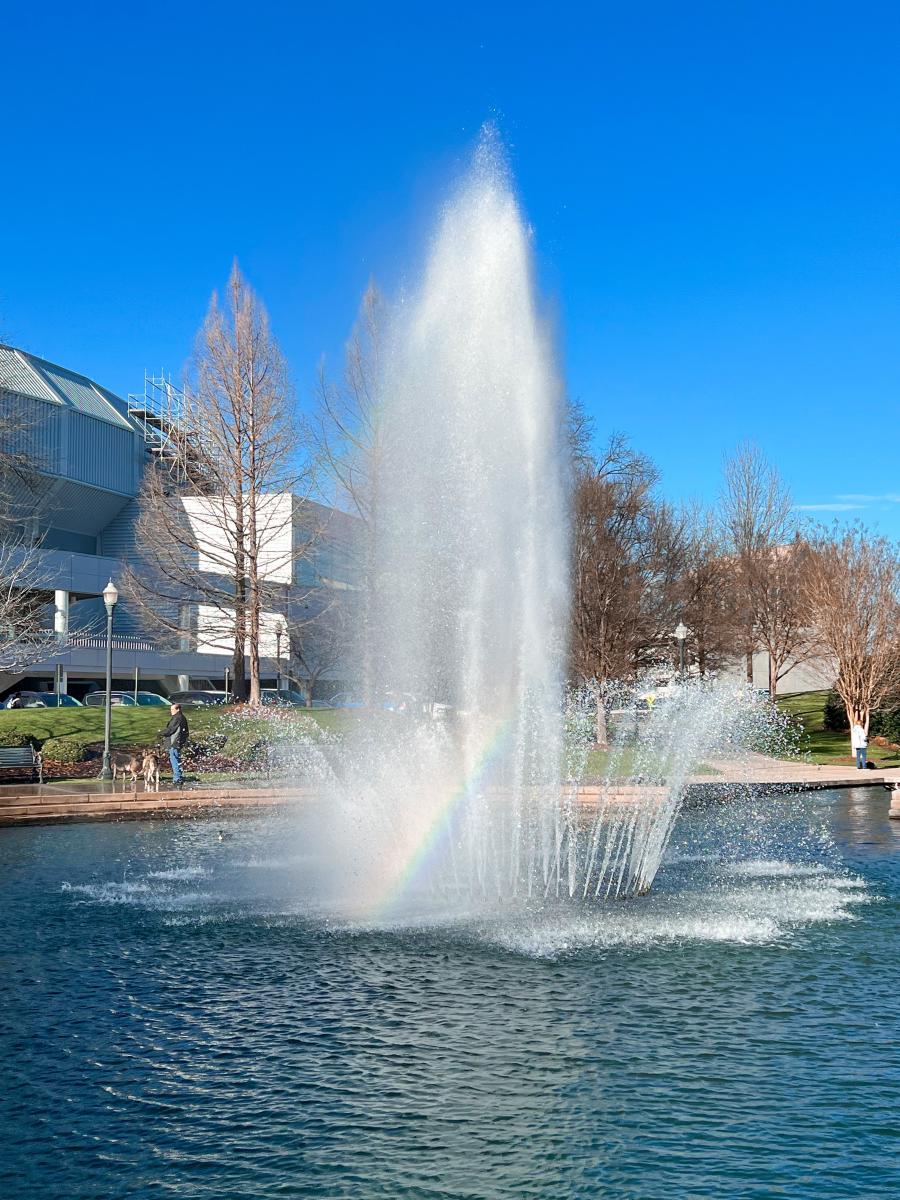 One of my favorite things about the Huntsville area is the notable connection between our community and nature. If you're visiting, be sure to pack some good walking shoes and remember to charge your fitness tracker; you can easily get your steps while also experiencing some of the Rocket City's most iconic locations, unique views, and public art.
I recently decided to take an easy stroll around some popular spots. While I was out, I logged the miles to tell you what you can expect when you set off to explore HSV.
Read on to learn more about walking Huntsville along some of the area's urban trails!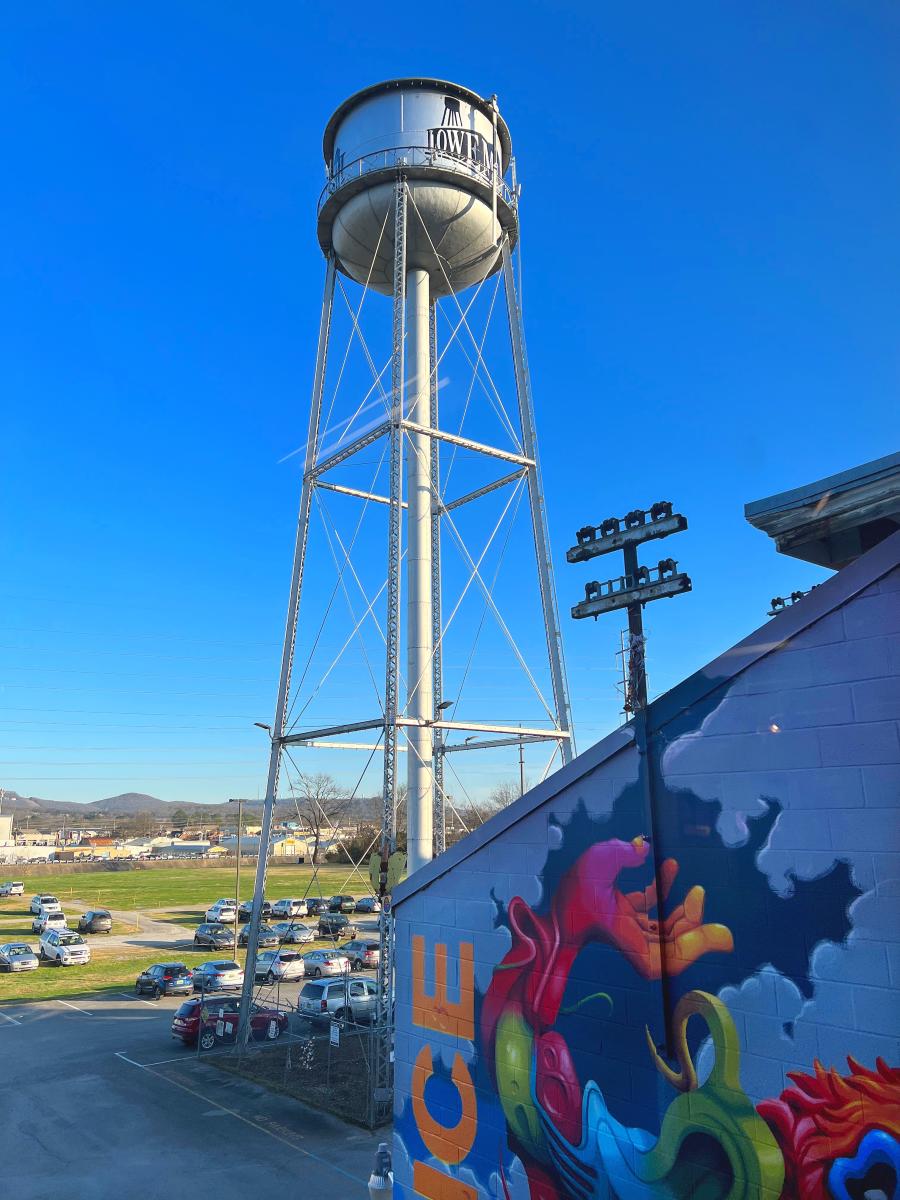 Lowe Mill Arts & Entertainment is a fantastic maze of art and handmade goods, from pottery to soaps, clothing, paintings, and metal and glasswork—just to name a few! Did you know it's the largest privately owned arts facility in the South?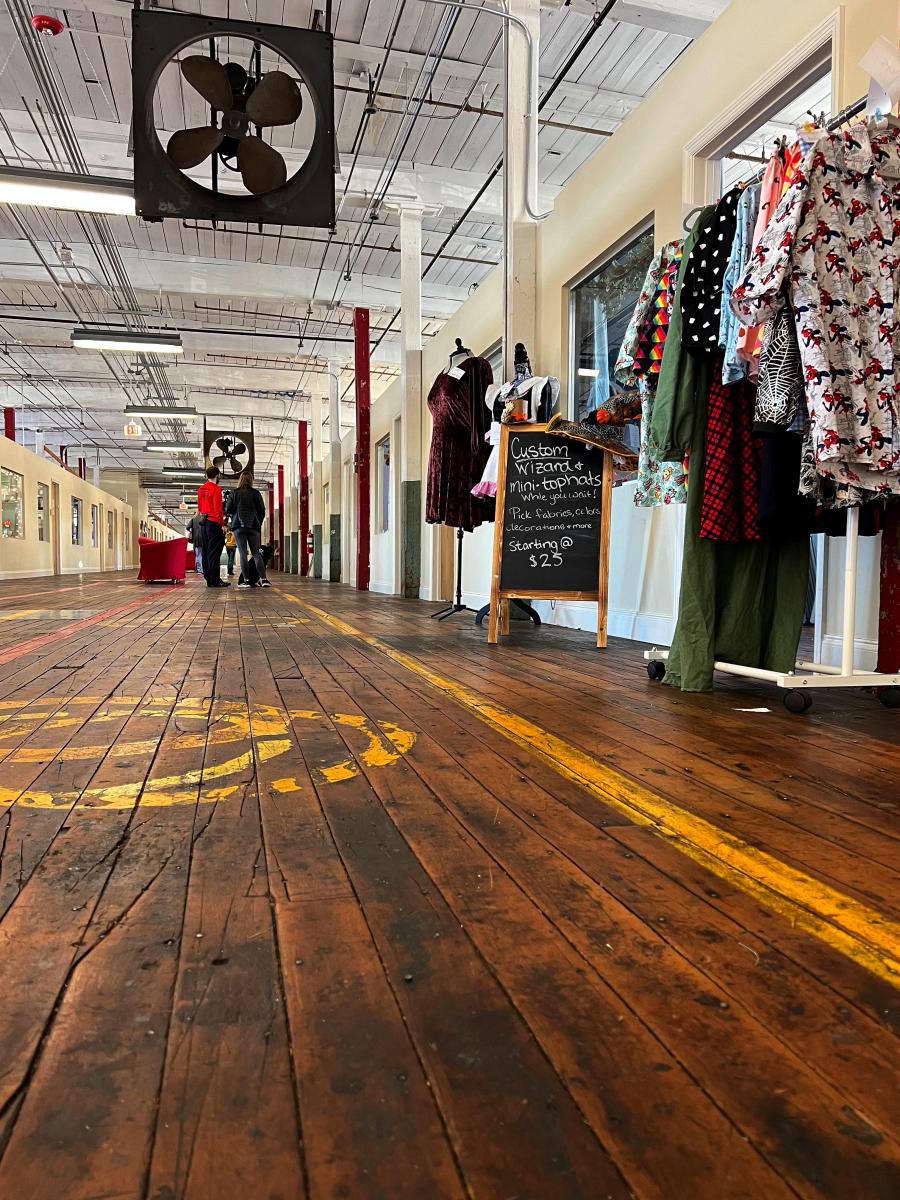 With all that space, it's a walkable adventure you've got to try. Wearing my fitness tracker, I found out that a loop around the first floor is around .14 miles, the second is around .4, and the third floor was .12—and that's before walking into any artist studio spaces! I had racked up around 2700 steps by the time we wrapped shopping there, but it'll be easy for you to achieve even more.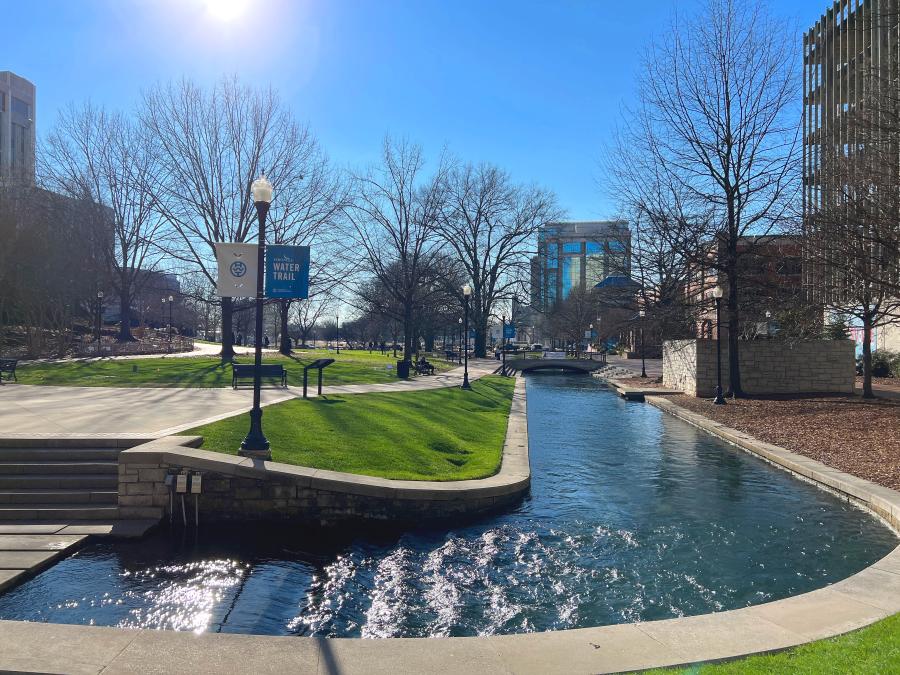 Big Spring International Park is Huntsville's most iconic locale, known by many as the "crown jewel" of Huntsville's parks. If you park the car on the Madison County Courthouse square and head down the steps into the park, you'll start out on the park's east side (shown above.) This is the smaller of the two halves of the park and features a beautiful canal.
My walk on the eastern side of Church Street there took me about .4 miles. Pro tip: Those great stairs also serve well for your next leg day workout. You can stretch your walk out even more by taking the additional loops along the path.
Big Spring Park's western side, just on the other side of Church Street, is an even longer walking opportunity featuring multiple fountains, an iconic red pedestrian bridge, duck feeders for the kiddos, and more. The walking path winds around the Huntsville Museum of Art, past a gazebo, around a spacious pond full of koi, and through a tunnel.
You can hit a mile easily if you make one single loop all the way to the end of Big Spring Park West, which is past the Embassy Suites to the Thrasher Memorial Fountain. A great view (seen above) awaits you! Bonus steps can be earned by branching off through the various intersecting paths along the route. This park is a favorite for city visitors and locals alike. You're likely to encounter plenty of ducks and dogs too!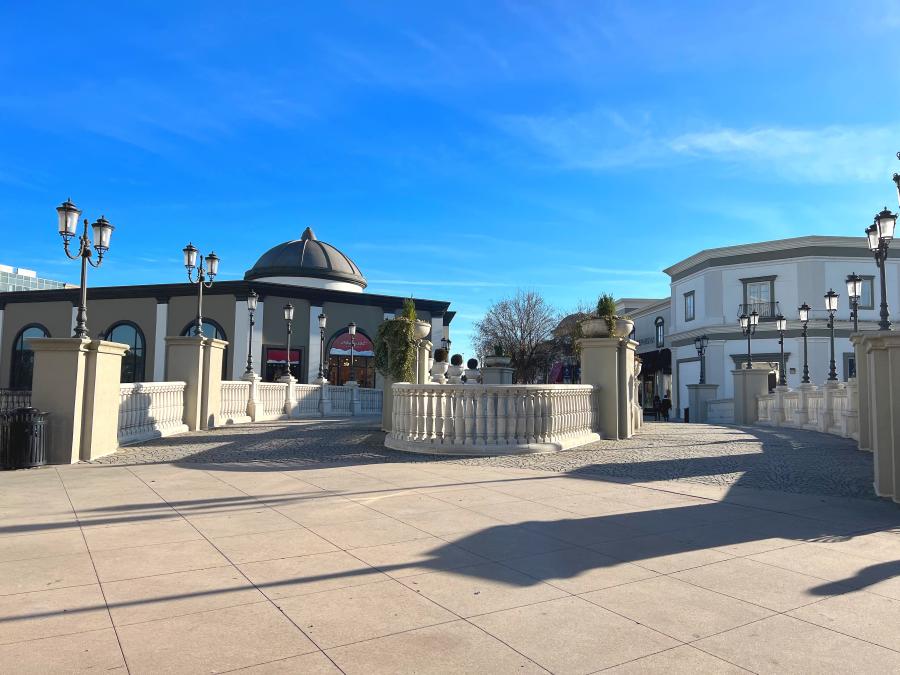 I love a good shopping day, and Bridge Street Town Centre adjacent to Research Park delivers shops, dining, and a great outdoor walk to burn the calories.
Blaze through your shopping list while getting those steps in along the promenade. I came close to 1500 steps just doing a big loop from my starting area next to P.F. Chang's, to the movie theatre, and back!  It's just over .6 miles, and you can fit in more distance if you hit the stores too.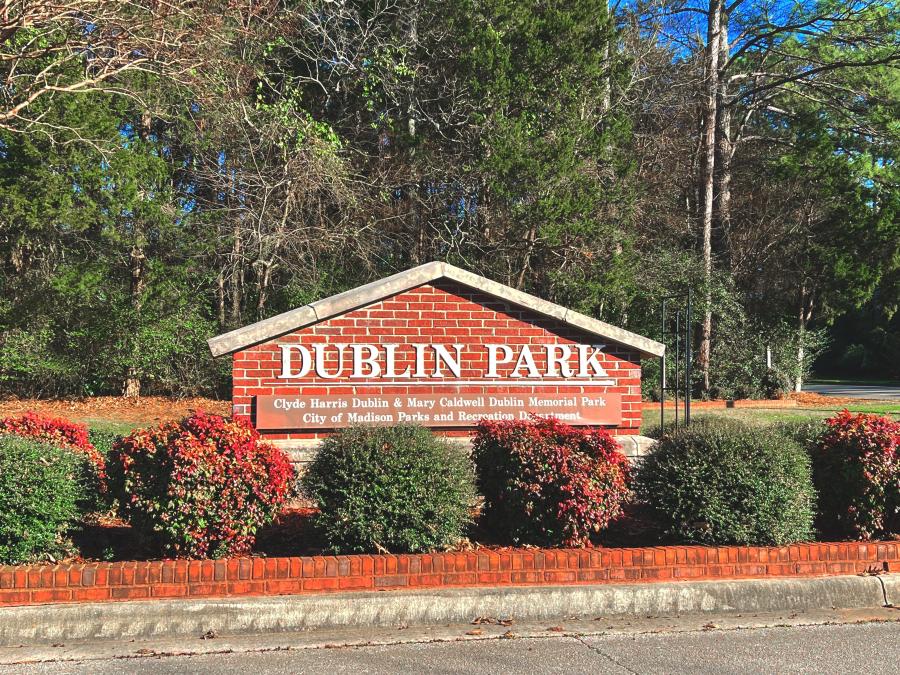 And, Madison's Dublin Memorial Park is a great location to get some steps in between ball games on the weekends.
The walking trail, about a mile snaking through the park grounds, will be around 2000 steps. There's plenty of parking, as well as benches if you need a rest along the way.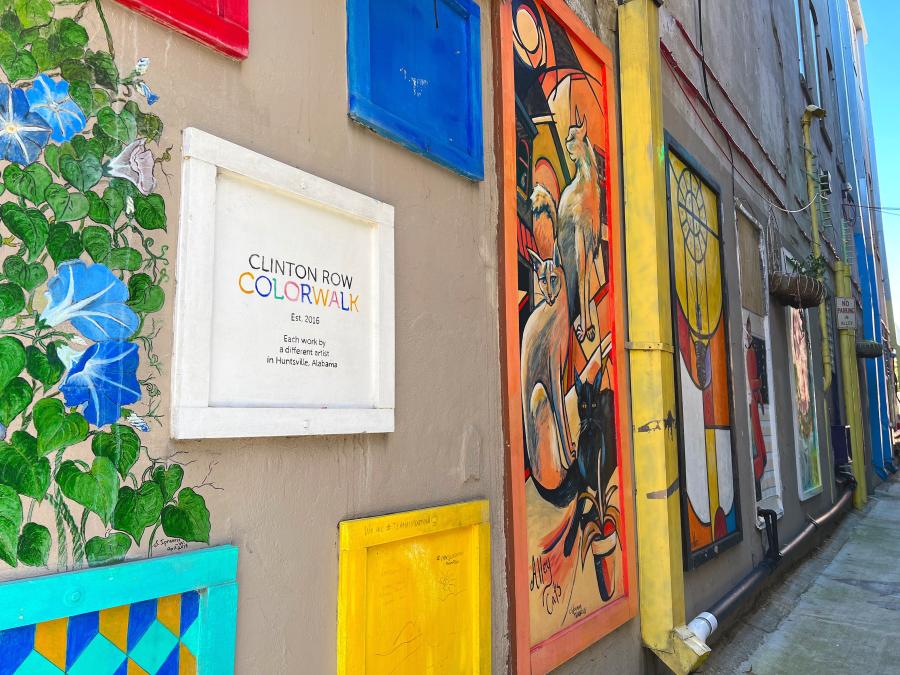 Become an art super sleuth along the secret art trail through Huntsville's downtown! This guide will help you find your way as you walk from Big Spring Park for several blocks, finding gems along the way. (Extra steps come if you get lost or really need to hunt for those more difficult details!)
A friend and I had a blast stalking around the downtown streets, hunting for Susie Garrett's Frog Door, enjoying the Clinton Row Color Walk (above), and being blown away by the beautiful Catalyst mural by Robert Bean (below.)
Shop Local!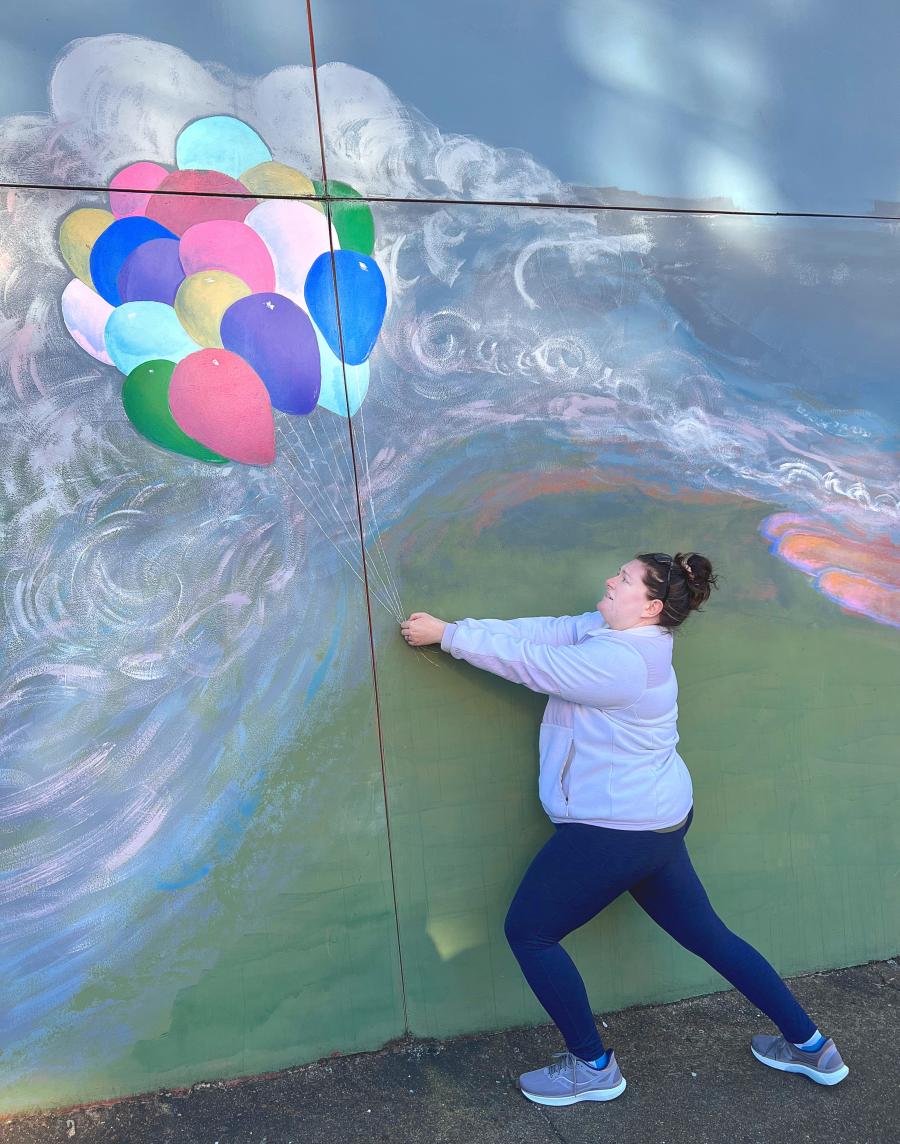 You're all set to throw on some shoes, rack up those steps and see the sights around the Rocket City!  Now you know where to go, head out and explore Huntsville with a scenic stroll through the urban trails we love!