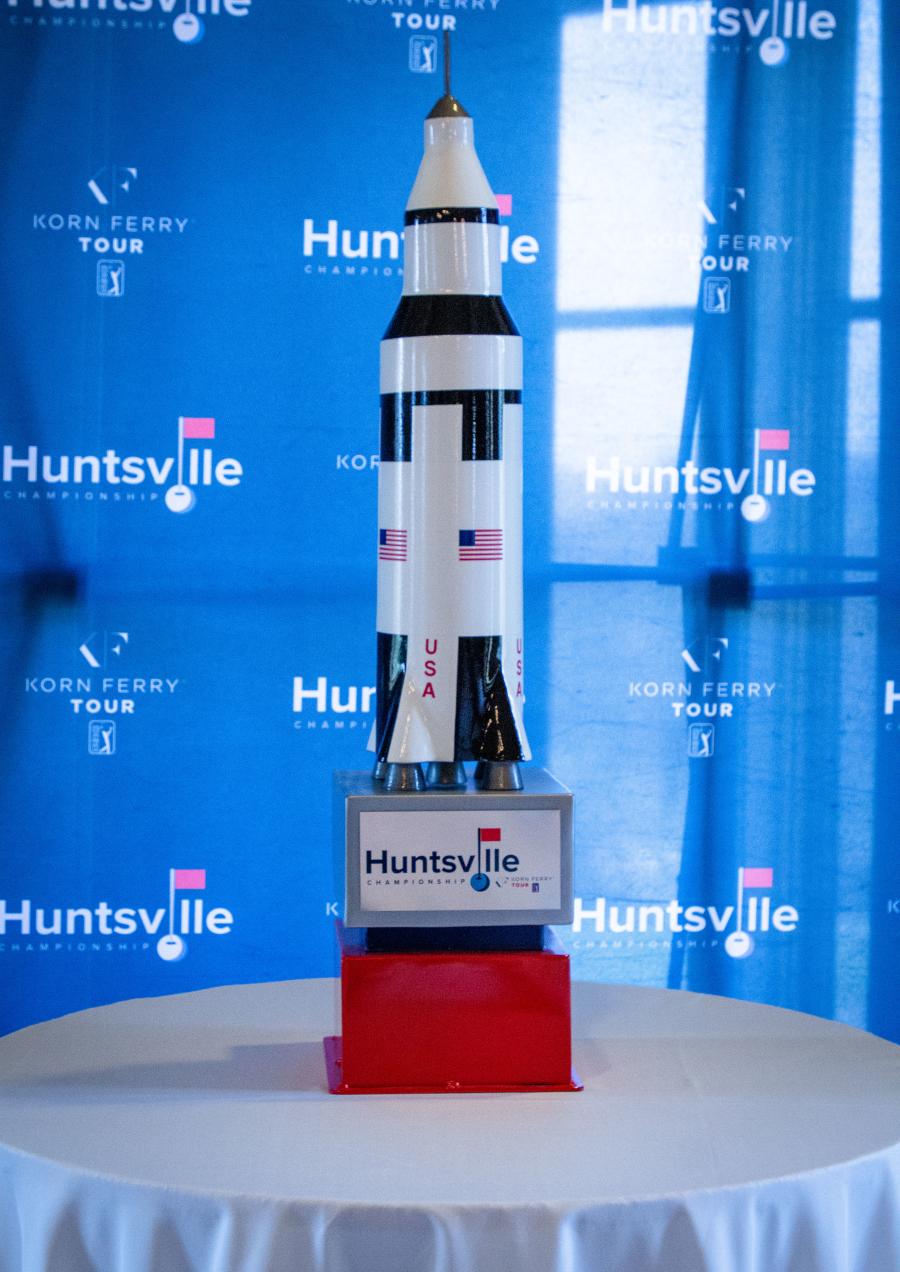 With the Huntsville Championship being played at the Ledges, there are a few stories of the golfers we wanted to highlight from local boys coming back to their roots to lending a helping hand to those who need it.
Overcoming the Odds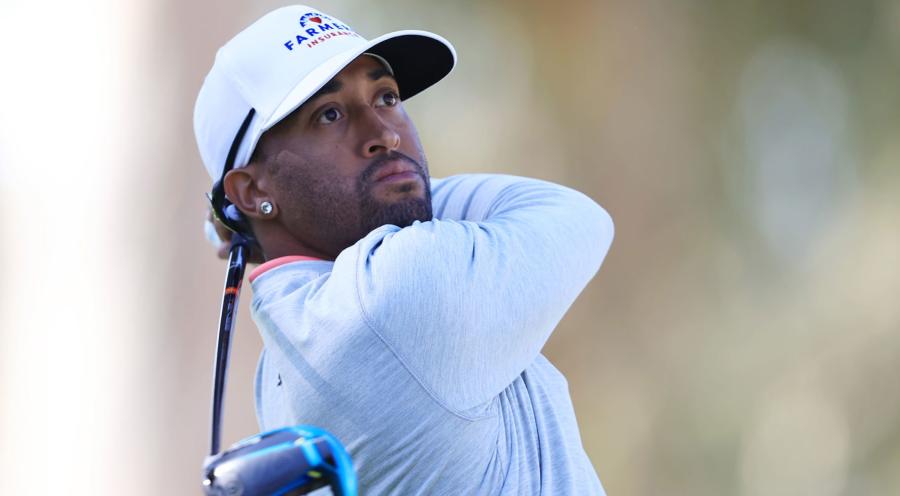 Often, Willie Mack III would just sleep in the back of his 2013 Ford Mustang, trying to save every penny he could while hoping to carve out a career as a pro golfer.
Then, if fate wasn't already beating up on him, several years later a different car caught fire while driving on an interstate. He barely escaped with his life – and, of course, his golf clubs.
It seemed only fitting, then, that Mack might find a sympathetic corporate sponsor to help cover expenses: Farmer's Insurance.
Mack, 32, has been a fixture on the Florida Professional Golf Tour and the APGA (Advocates Pro Golf Association) Tour, the latter of which has been established to encourage the development of Black and minority pro golfers.
Mack's insurance for this week: He's been awarded a sponsor exemption for the Huntsville Championship.
"We are excited that Korn Ferry has elected to award a sponsor exemption to Willie Mack III, who has overcome incredibly difficult circumstances away from the golf course just to make it to this point in his career," said tournament director Penn Garvich. "Willie has more than earned this opportunity, and we look forward to watching him compete against golf's rising stars here in Huntsville."
This will be his second Korn Ferry Tour appearance and he's had two PGA Tour starts this season as well. His second start, he carded an opening-round 70 at The Genesis Invitational in Los Angeles. Though he shot a 76 on Friday to miss the cut, his 70 was a better first-day score than registered by Tony Finau, Matt Kuchar, Sergio Garcia, Bryson DeChambeau and Stewart Cink, among many others.
Mack, a native of Flint, Michigan, won 11 individual titles at Bethune-Cookman University, an HBCU program in Daytona Beach, Fla., leading the team to the NCAA Minority Championship in 2008.
Stretching family funds to the limit, he pursued his dream of pro golf, crashing on friends' sofas, sleeping in the car and enjoying the generosity of friends. Though he qualified for the 2018 Latinoamerica Tour, the travel expense was too much to bear.
"It was real life," Mack told reporters before the Genesis Invitational (the Tiger Wood-supported event after which Woods had his horrendous wreck). "I remember it like it was yesterday, but I've come a long way and I'm glad I'm not in that car.
"A couple times in that car, sleeping in that car and having the hotel security come in and tell you that you've got to move or you can't sleep here," he said. "Sometimes it got rough, but I always went back to what my dad said and never give up. So unless something tragic happened, I was never going to give up."
Back to Bama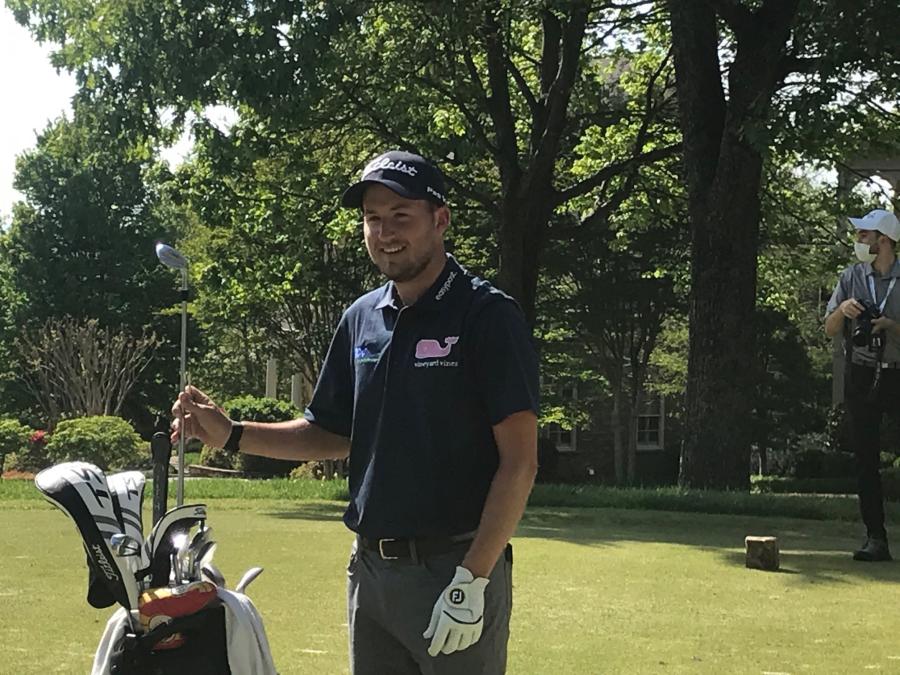 Lee Hodges strolled the ninth fairway of The Ledges on Monday afternoon, a gallery already in tow. Nice practice shot – and nice practice to be followed around the course.
Hodges launched an impeccable rainbow of a shot with his 8-iron – some 177 yards, or 30-40 yards more than most of his gallery might propel an 8-iron shot – to the front quadrant of the green. Alas, his putt curled just a skoosh to the right.
"You're right," he said. "The putts break off the mountain." Whether that's lore, local knowledge or logic, no telling. But it's part of the advice for any newcomer to the gorgeous layout that is host this week to the Huntsville Championship.
Hodges, a 25-year-old from Ardmore, is the local favorite. Thus he was enlisted by TOC to meet with Championship sponsors and offer some insight into strategy.
 It'll also likely be his only appearance in the tournament. Sitting now at sixth in the PGA Korn Ferry Tour standings, he's on the precipice of earning his PGA Tour card, enabling him to tee it up on the weekends with the Tigers and Phils and Rorys and Justins of the big-time Tour.
Hodges played two years collegiately at UAB, where he was Conference USA Freshman of the Year and All-Conference the next year, then transferred to Alabama where he was All-SEC and third-team All-America.
He collected his first Korn Ferry Tour victory with an 11-under 273 at the WinCo Foods Portland Open in 2020, and he's finished in the top 14 in three of six tournaments this season. He has earned invitations to two PGA Tour events this season, with a best of T-13 in the Puerto Rico Open.
Putts, they say, break toward the ocean in that tournament.
More Southern College Favorites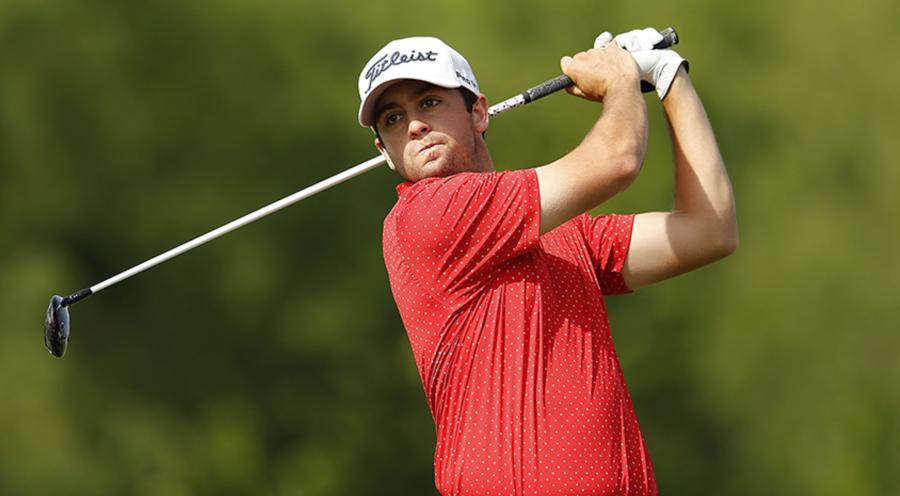 If the beauty of The Ledges and promise of exciting competition isn't lure enough for fans to attend The Huntsville Championship, there are enough school ties to encourage fans to support players from their favorite universities.
Along with Ardmore's Lee Hodges, a former Alabama golfer who is sixth in the standings, there are:
Stephan Jaeger, Munich, Germany, Tennessee-Chattanooga. Six-time winner on the tour, first place in the Korn Ferry standings.
Davis Riley, Hattiesburg, MS., University of Alabama. Two-time winner, fifth in Korn Ferry standings.
Chad Ramey, Fulton, MS., Mississippi State. Eighth in Korn Ferry standings, T-2 at Portland Open last fall.
Greyson Sigg, Augusta, GA., University of Georgia. Seven top 10s, ninth in Korn Ferry standings.
Curtis Thompson, Plantation, FL., Louisiana State University. Winner of Evans Scholar Invitational at Glenview, Ill., last September, 21st in points.
Seth Reeves, Atlanta, Georgia Tech. Winner of the Pinnacle Bank Championship in Nebraska last August, 23rd in points.