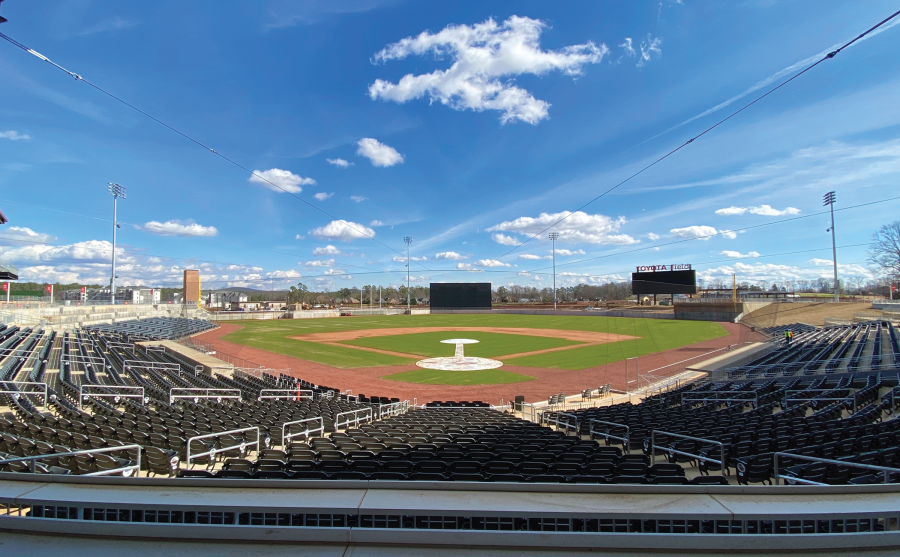 The saga of the Rocket City Trash Pandas' creation is one of almost eerie coincidences and fortuitous timing.
Maybe it was the same stadium designer that had worked decades earlier on another stadium project with Ralph Nelson, the Trash Pandas' managing general partner.
Maybe it was the Los Angeles Angels assigning Jay Bell, a veteran former big-league shortstop to be the Trash Pandas' manager – 22 years after the management team on which Nelson was involved made Bell the first major league player signed by the expansion Arizona Diamondbacks.
"So many great things that have happened, we looked at them and said how we couldn't believe the timing of it, and how much it seemed like a fate thing," says Nelson.
"And then this happens," he adds.
"This" is the Covid-19 pandemic that has so dramatically affected every-day life for all Americans. Among the impact has been the jolting halt to all sporting events.
2020 Season is Still Undecided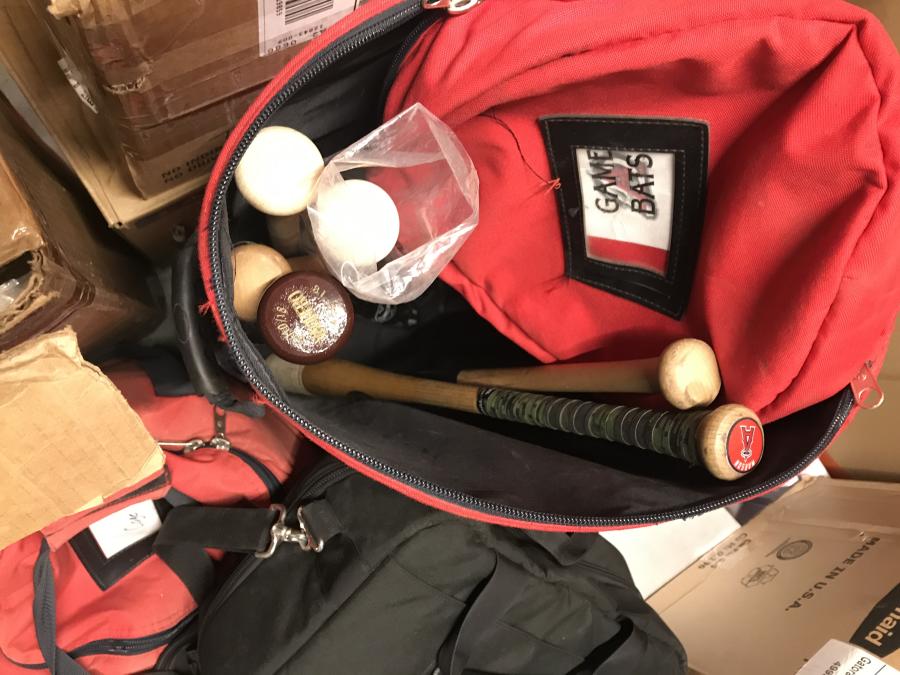 There is still no indication when – or if – baseball will take place this season. The Major League Baseball owners and players association are negotiating a plan to return to play, but much is still yet to be determined.
Minor league players, like those who will be with the Trash Pandas, are property of major league teams and assigned to the 140-plus local affiliates scattered across the country. Minor league spring training had barely begun and major league teams were still weeks away from determining their final 25-man rosters when baseball operations were suspended, so jump-starting the Minor League Baseball play will be even more complex.
There are many steps that would need to be taken, beginning with clearance from health officials. At least a short spring training would be necessary, and then states across the U.S. would need similar re-opening plans.  
Though Major League Baseball could play at neutral sites and benefit from TV revenues, Minor League Baseball has no such luxury because local affiliates are funded through sponsorships and ticket revenue.
Ready and Waiting in Idle Times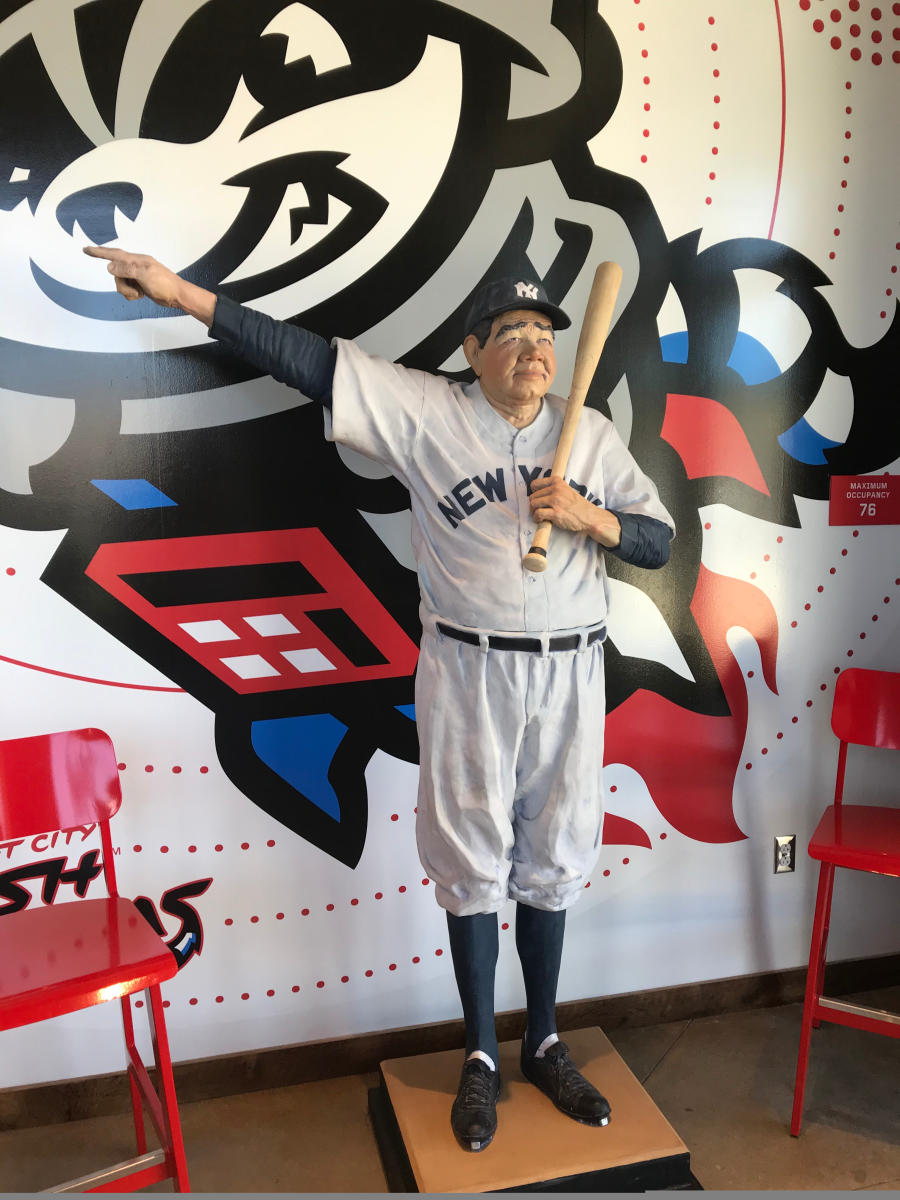 Trash Panda T-shirts are rolled tightly and bound, roughly the size of a softball, waiting their turn to serve as ammo in an air cannon, to be fired toward eager fans. Boxes are loaded with dolls eager to escape and let their heads go a-bobbling. Weight sets are locked in massive steamer trunks. New bats still sheathed in plastic await their first dabs of pine tar.
The playing surface at Toyota Field is yard-of-the-month immaculate. The kitchen is ready for its first batch of hot dogs. Nets hang in the batting cages, begging for the steady thwack-thwack-thwack of players preparing for a game.
Nelson has been through idle times in baseball before. He was assistant general manager for the San Francisco Giants during a lockout in 1981 (during which he organized front-office softball games against the cross-bay Oakland A's front office staff). He was with the Giants when an earthquake interrupted the 1989 World Series. He was in the MLB commissioner's office and living in New York during 9/11.
Not for the Faint of Heart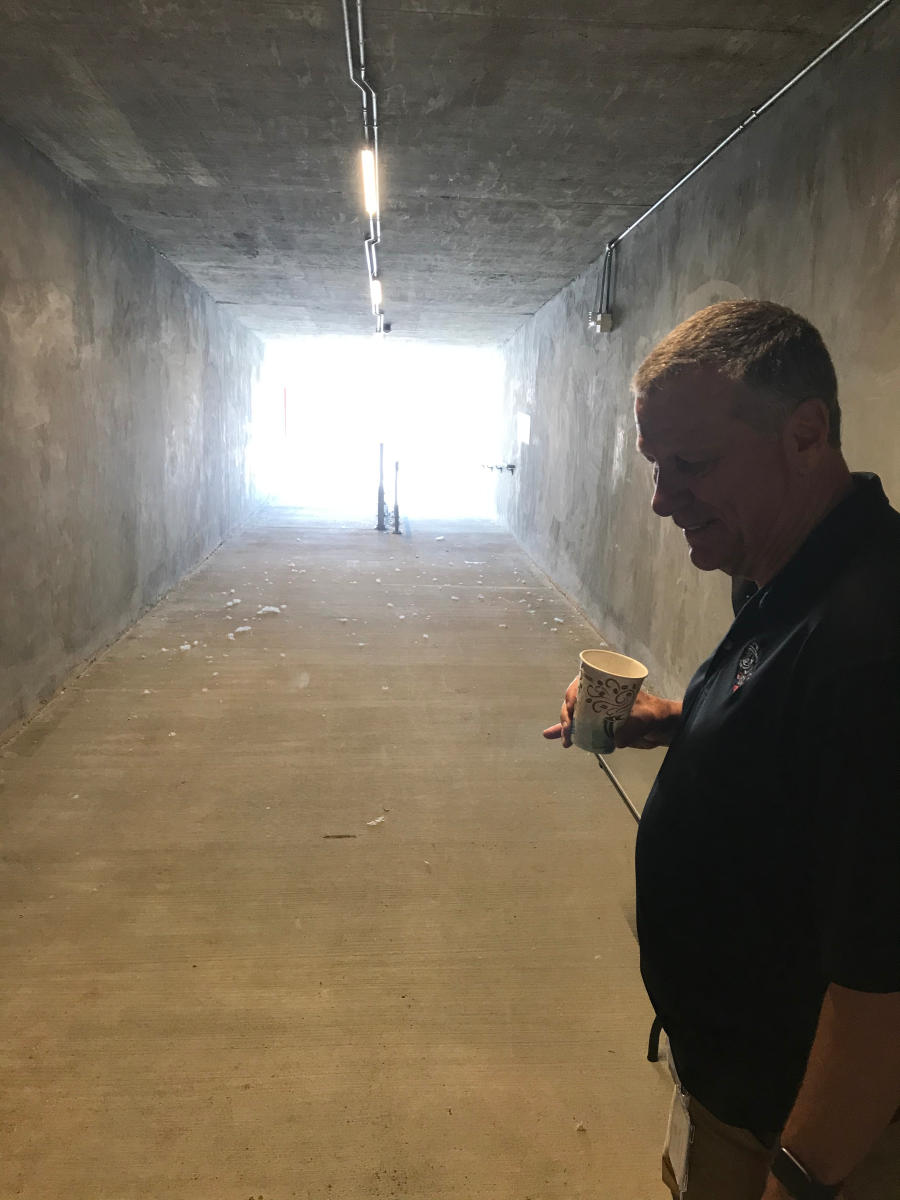 "But nothing felt like this," Nelson says, leaning on a dugout railing on a glorious day, on what should have been the morning after a home stand against the Pensacola Blue Wahoos. But an optimist walking alongside Nelson from the clubhouse down to the field could at least note light at the end of that tunnel.
The Trash Pandas' merchandise stores have remained open. The staff has kept in contact with partners and fans. Josh Caray, the "voice" of the Trash Pandas, has done "virtual broadcasts" of games. Cosmetic work continues outside the stadium, and the parking lot pavement is all but complete.
When baseball starts, the Trash Pandas are ready. Certainly, there is an eager fan base. The Rocket City Trash Pandas are better positioned than many of the other franchises across the country.
But, Nelson says, "These last two months here have not been for the faint of heart."