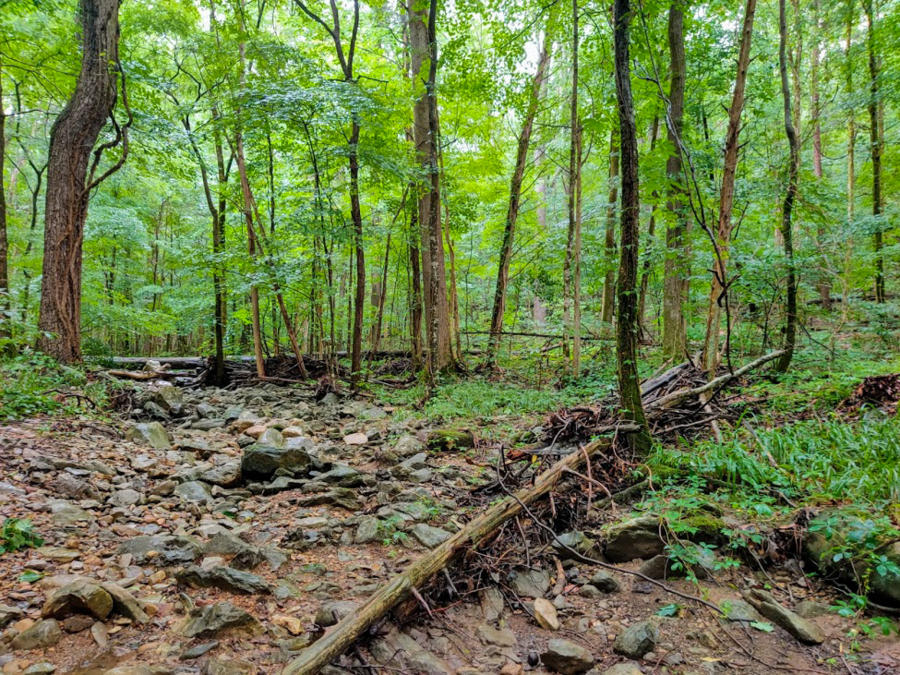 In eastern Madison County near the small town of Gurley, the 310-acre Keel Mountain Preserve is a Nature Conservancy property that exists solely to protect the endangered Morefield's Leather Flower. This unobtrusive vine is a type of clematis with known populations only in the Huntsville area and a wee bit into southern Tennessee. You probably won't see it if you visit, but there are plenty of reasons to visit anyway.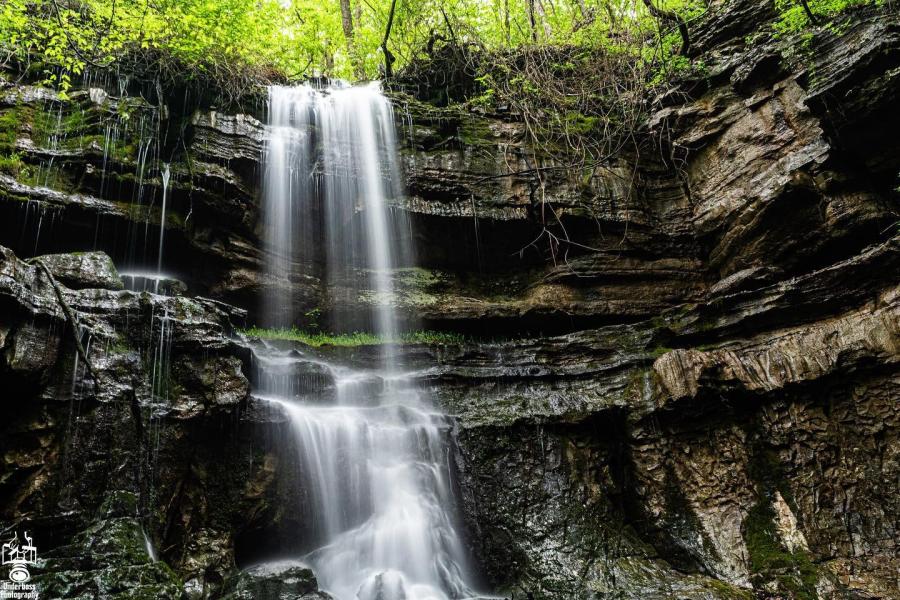 Photo: Michael Williams of Underboss Photography
Lost Sink at Keel Mountain is a moderately difficult trail, especially if you go hiking in the rain as I did. While the trail itself remained fairly dry, there was just enough mud to make the rocks and roots treacherous footing. The trail follows a seasonal creekbed for much of the way. We haven't had enough rain recently for more than a few puddles in the creekbed, but after a hard rain, it looked like the creek runs pretty wide.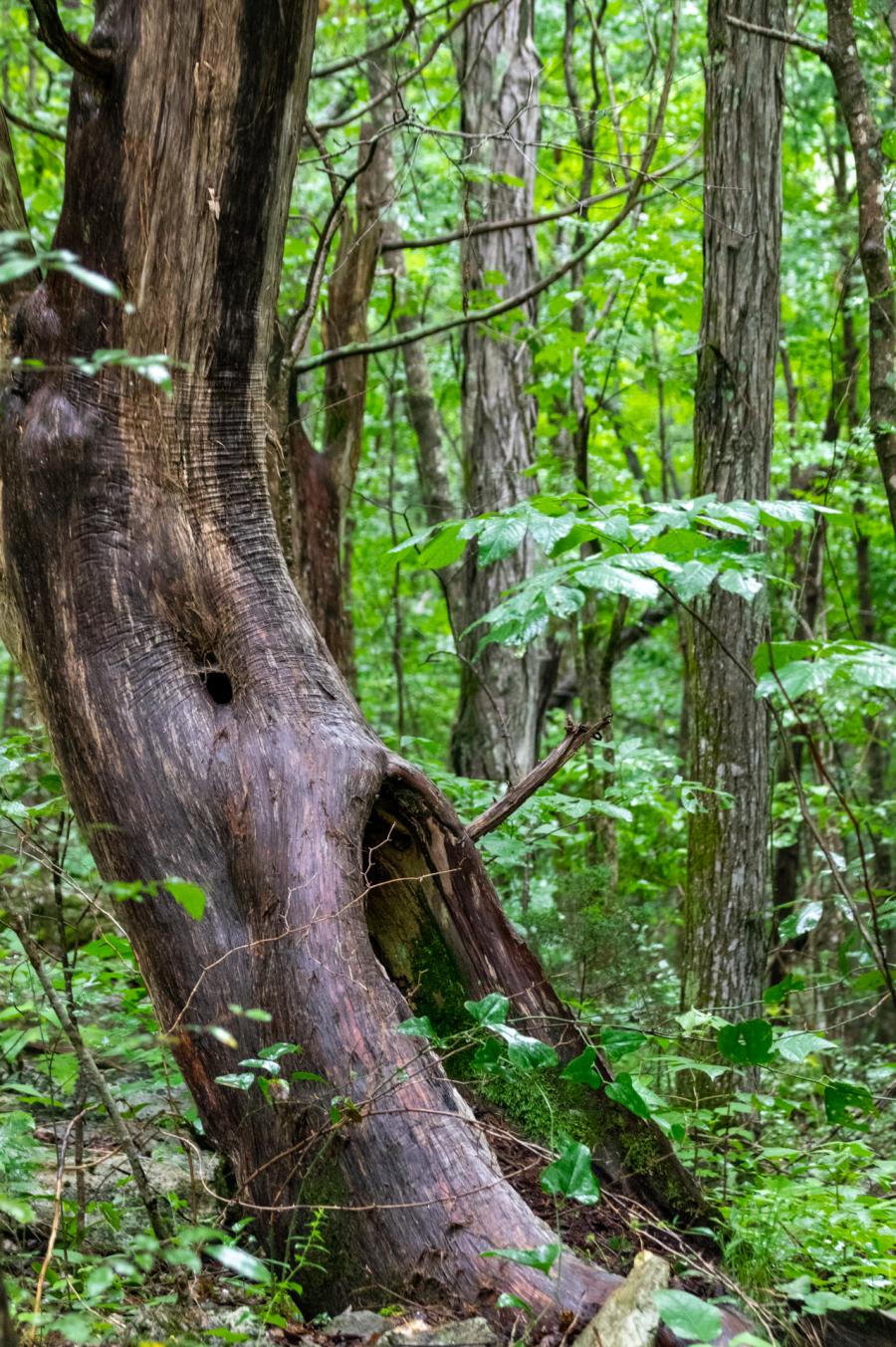 It's a 2 mile out-and-back trail through the oak-hickory forest, with generous and healthy populations of cedar and mountain laurel. 1.4 miles in and about 400 feet of elevation up is a small mossy waterfall that drops into a sink. Cheerful yellow St. John's Wort was blooming along the trail, and I spied a lot of plants with spring-blooming wildflowers, past their season. With these and the waterfall, this may be a picturesque early spring hike.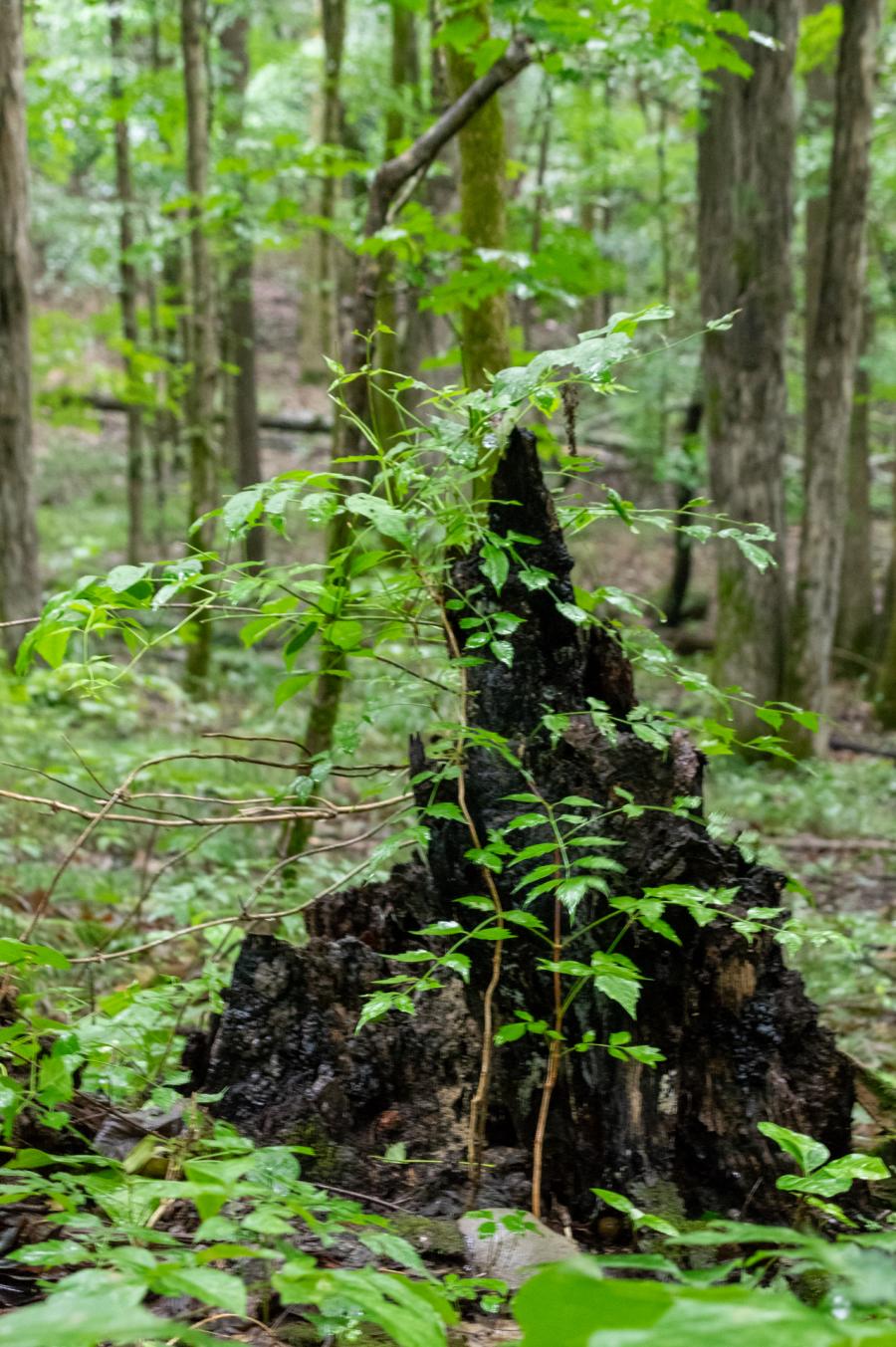 To bring:
Sturdy long pants, bug spray, and water. Leashed pets are permitted.
Getting there:
Take Highway 72 east over Chapman Mountain. In the town of Gurley, turn right on Little Cove Road and then left on McMullen Road. Go 4 miles and keep left at an unmarked fork. The preserve is on the left. GPS directions are recommended.