Huntsville History Month
Throughout October
Celebrate the past, in the city that's building the future
Huntsville doesn't just have space – it has history, as well. The birthplace of the U.S. space program, the beginning of Alabama's statehood, and home to stunning, historic Southern architecture, Huntsville's past has quite a story to tell. That history will be celebrated throughout the entire month of October as part of Huntsville History Month, a celebration of events that focus on Huntsville's heritage.
Take a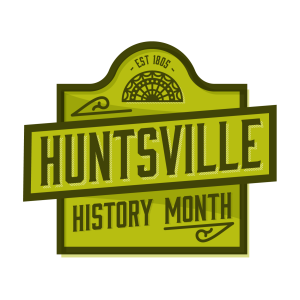 step back in time through activities like Huntsville Ghost Walks, a Boos Cruise with the Rocket City Rover, self-guided tours through Huntsville's historic districts, and much more.
Browse the entire list of Huntsville History Month events below and don't forget to share YOUR experiences on social media with the hashtag #HistoryHsv. 
As a bonus, 2022 will highlight specific pillars of Rocket City history. Follow along each week for a deeper dive into:
October 3-9
EXPLORE: Huntsville history that highlights discovery and adventure
October 10-16
PLAY: Huntsville history of fun and nostalgia
October 17-23
INSPIRE: Huntsville history honoring influential people and groups
October 24-30
CREATE: Huntsville history highlighting the city's creative spirit - art, culture, and architecture